Looking for the best cozy cabins in Minnesota?
Minnesota offers so much to choose from for both serious outdoor enthusiasts and those who prefer the more cosmopolitan life.
Minnesota is a midwest state in the United States of America, the most northern of the contiguous states. And one portion of this "Land of 10,000 Lakes" state, the Northwest Angle, is above the 49th parallel.
From its prairies to the west, and forests to the north and east, its urban amenities, and wild, unspoiled locales such as the Boundary Waters Canoe Area Wilderness, Minnesota have something for everyone.
Here you will find 12 suggestions to help you choose one of the coziest cabins in Minnesota.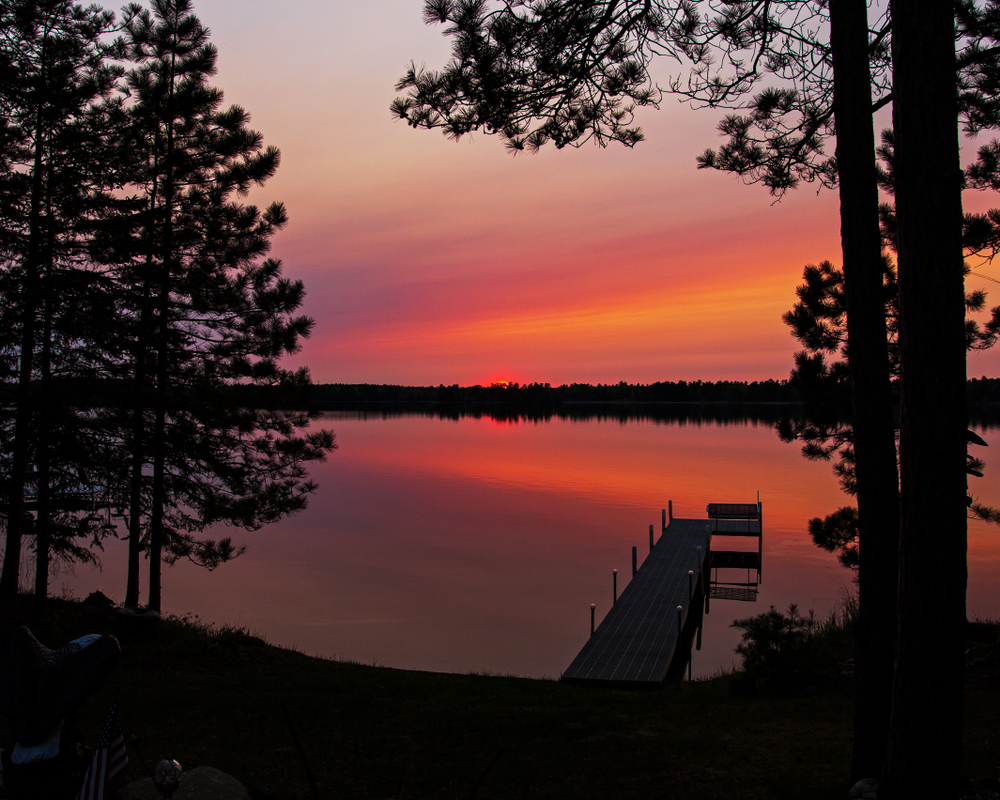 12 Cozy Cabins In Minnesota
Mossy Hollow Cove Cabin On Lake Superior
Set in an awesome location directly on a private Lake Superior cove, Mossy Hollow Cove Cabin is the perfect choice for some quality time with family or friends.
One of the best lakefront cabins in Minnesota, it can sleep up to 4 guests, with 2 bedrooms and 2 bathrooms.
With walls worth of windows, you will be able to view first hand the sunrises, sunsets, and the moon rises. Wake up with a cup of coffee out of the deck.
End your days making smores around one of the several fire pits you can select from! This is definitely one of the more beautiful cabins in MN.
Please click here for the rates on Airbnb.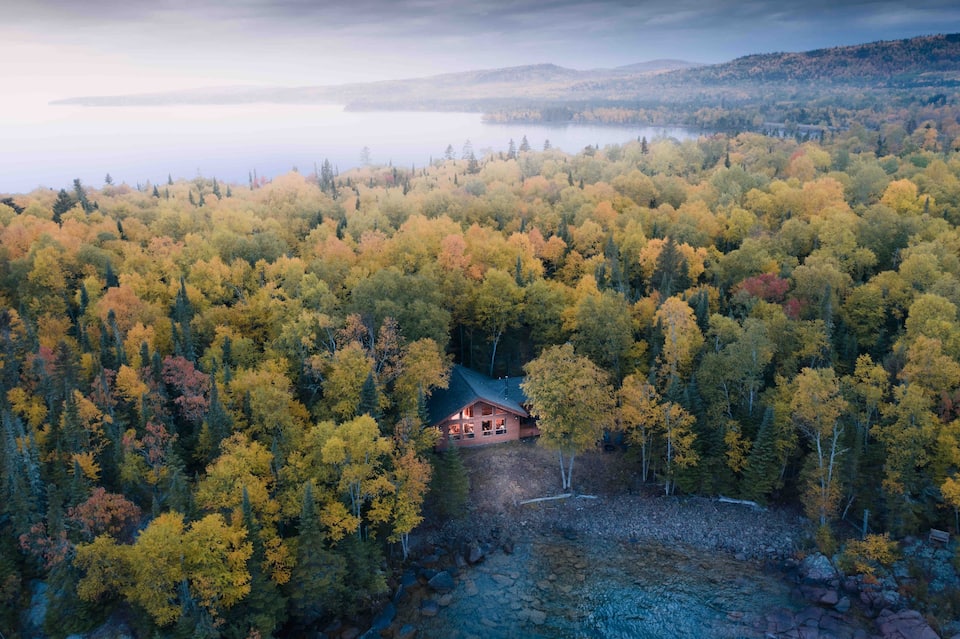 Star Gazer Sky Cabin
If you are looking for a peaceful place to relax this treehouse cabin could be just what you are looking for!
Located in the small town of Upsala, this gem sleeps up to five guests and is situated on 2+ acres of land full of quirky charm.
Close to town should you need anything or want to explore, here you are surrounded by fields and woods, the perfect environment for relaxation.
The charm extends indoors as well with a spiral staircase leading to the loft, and even when indoors, this Minnesota cabin has large windows throughout for you to enjoy nature.
Check out the hiking/biking trails nearby, or the beautiful waterfall on the property. Matter of fact you can even take a tour of the property with the hosts.
Begin your days on the deck with your morning cup of coffee or smoothie. And end your busy days in the hot tub with your favorite beverage!
With so much to choose from this is definitely one of the best cabins in Minnesota to look into!
Please click here to see the rates on Airbnb.com.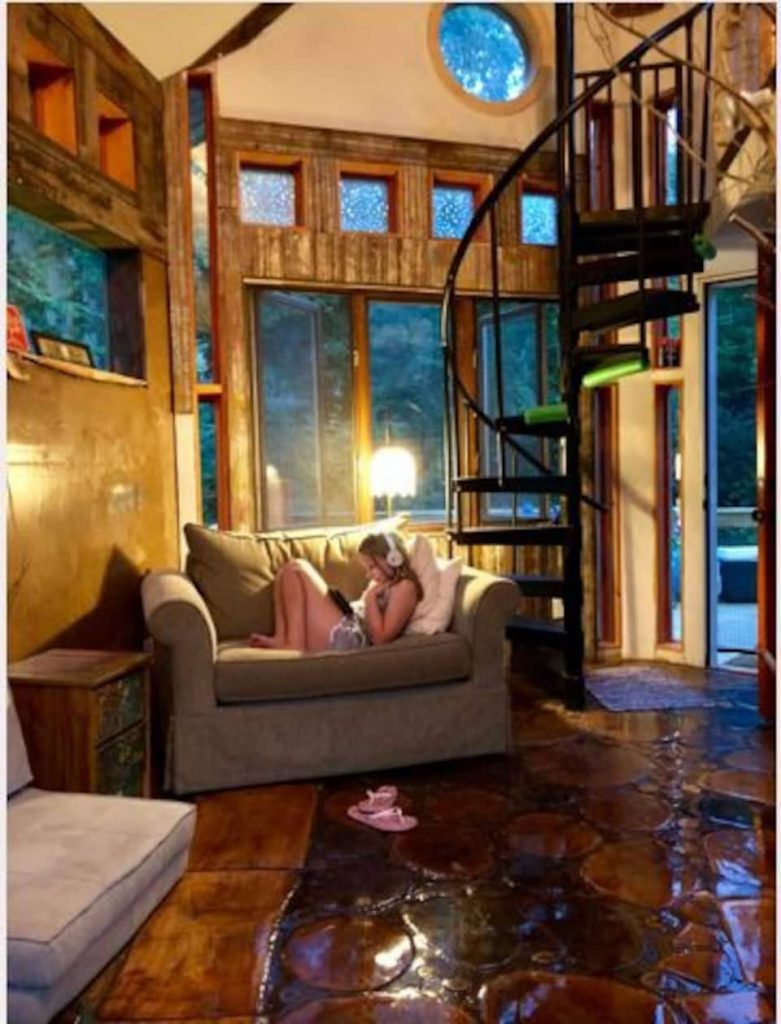 Off-Grid, Sucker River Rustic Log Cabin
Looking for a unique experience? You have found it in this unique, octagonal, cedar log cabin.
One of the more unusual Duluth cabin rentals, it does not have running water or electricity. The super responsive hosts provide potable water for dishes and baths, but ask you bring some of your own drinking water.
And the electricity for appliances and lights is propane or solar powered. The bathroom holds a composting toilet.
The cabin is tucked away in the woods and is made from cedar timbers a previous owner used from the land.
There are large windows throughout. And a 360-degree wraparound deck to enjoy your morning coffee or evening glass of wine while enjoying nature.
Please click here to check the rates on Airbnb.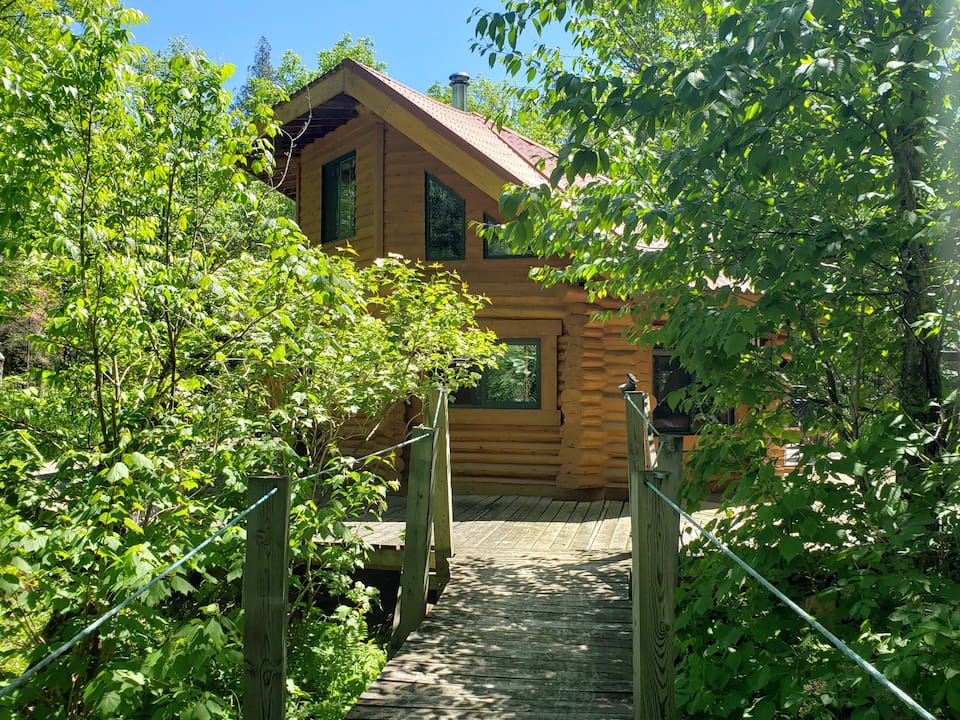 Lakefront Cabin On Clearwater Lake
Thinking of a lake vacation? This cozy cabin with an open floor plan is a must-see option.
One hour from Minneapolis, in South Haven, it was renovated and updated inn 2007. It has 2 bedrooms, and open loft and can sleep up to 6 guests.
From the back door, you are a mere 30 feet from the lake. There are panoramic views from just about every window in every room.
A large eat-in kitchen, leading directly to the living room lends to great family time. As does the private beach and dock. The host has water toys to lend, and you can dock your boat as well.
End days at the fire pit roasting marshmallows and making memories over smores at one of the best cabins in Minnesota.
Please click here to see the rates on Airbnb.com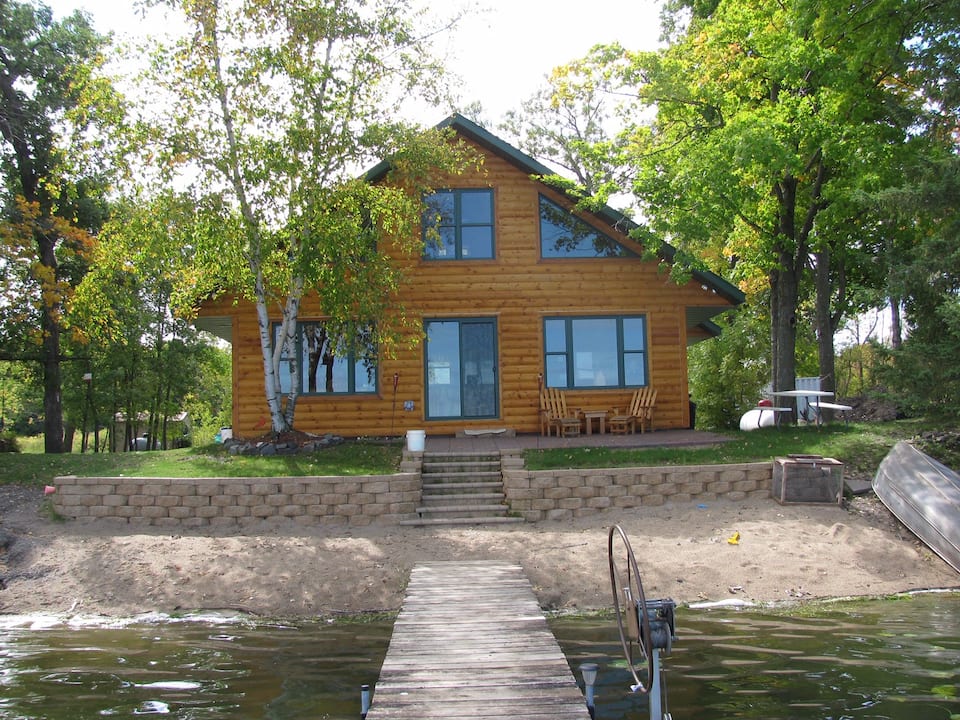 Lutsen Northwoods Retreat
This is one of the cabins for rent in Minnesota that has bragging rights to the best location as it is the heart of the Lutsen Mountains!
Perfect for a family reunion, or corporate getaway, it sleeps up to 10 guests, with 3 bedrooms and 2 bathrooms.
Luxury amenities abound here. The open plan kitchen-dining-living space has a magnificent floor to ceiling stone fireplace.
There are heated floors throughout, and granite countertops and top of the line appliances in the kitchen.
There are spectacular views everywhere in this luxury Minnesota cabin. Have your morning coffee on the wraparound porch, or favorite beverage on the baclony off the master bedroom.
For your entertainment there is a telescope for star gazing.
Take advantage of a variety of outdoor activities depending on the season you are visiting. Skiing the mountain in winter or get an adrenalin rush doing the Alpine Slide in warmer weather.
Golf, hike, chase waterfalls. Your options are never-ending here at one of the best cabins in Minnesota
Click here to check the rates on Airbnb.com.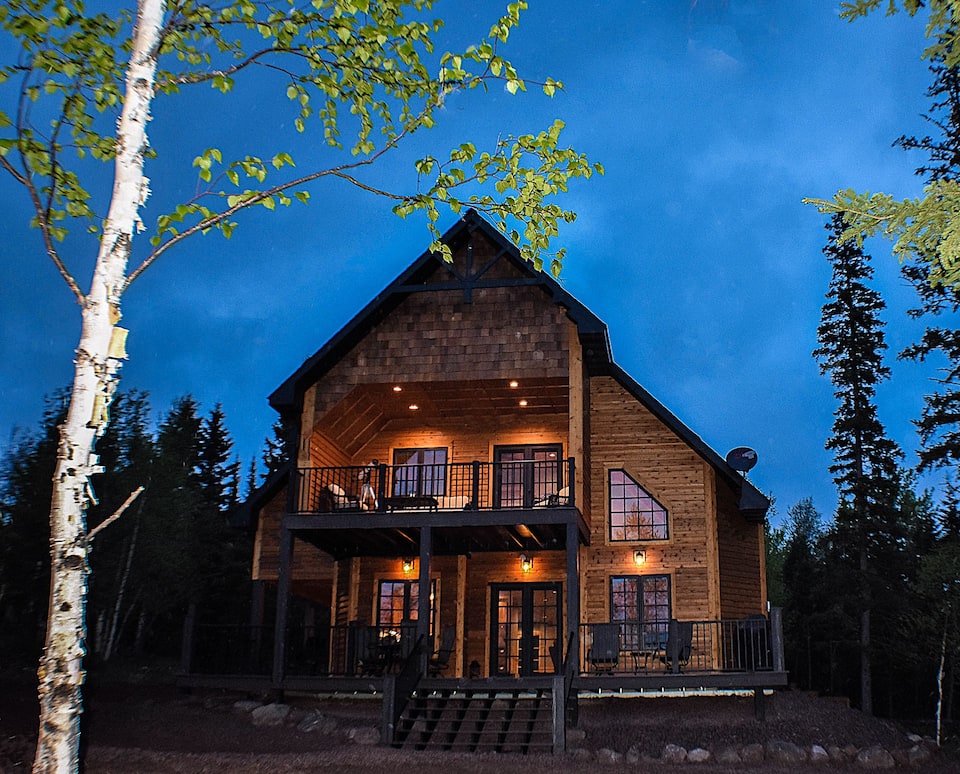 Wolf Track Den Log Cabin
This cozy Grand Marais Log Cabin is situated at the beginning of the iconic Gunflint Trail, and on the outskirts of Grand Marais.
Enjoy lots of privacy at one of the most popular cabins for rent in Minnesota. It books up quickly. And rightly so!
It is a few miles from Pincushion Mountain, and also in close proximity to the Boundary Waters.
It accommodates up to 4 guests with an inviting open living plan. The eat-in kitchen offers all amenities you come to expect on vacation.
Enjoy nature out on the back deck or explore the hiking loop. Gather around the fire pit to relax and discuss your day. There is even a river that flows through the back yard!
Whatever y decide to do, this is one of the best cabins in MN to consider!
Please Click here to view the rates on Airbnb.com.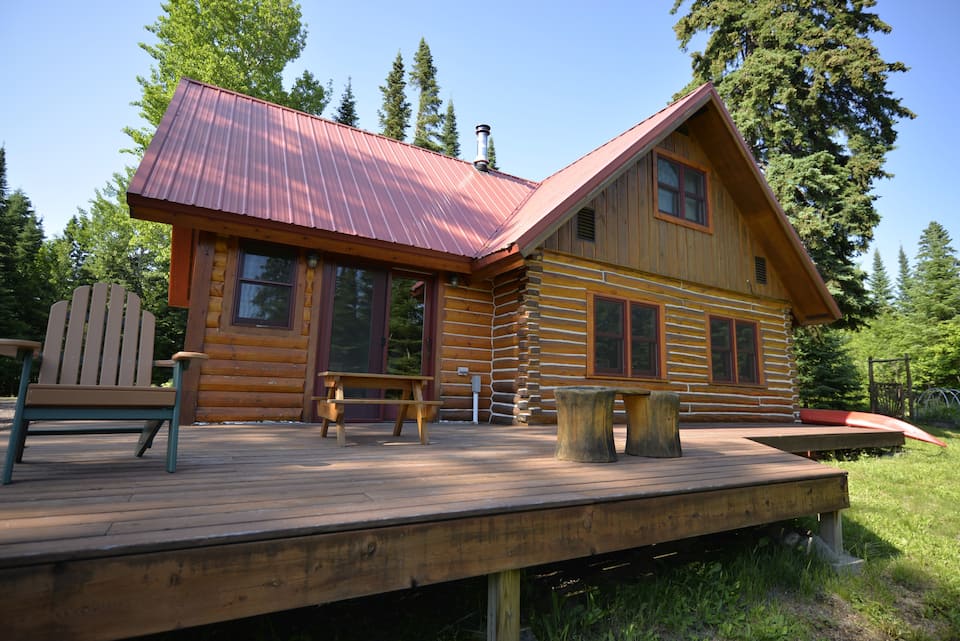 Haven On Ida In Alexandria
Looking for the perfect lake getaway in Minnesota? This modern, cozy, lakefront cabin could be just the place.
Built in 2017, it is located directly on Lake Ida. In fact, head out the back door, down the flight of stairs and you will find the private sandy beach for your use!
With two bedrooms and one bathroom, this is one of the charming Lakefront cabins in Minnesota with so many amenities for your enjoyment.
There is a bright sunny kitchen and a screened-in porch with panoramic views of Lake Ida. There are floor-to-ceiling glass windows in the living room for additional views of the lake.
End your days around the fire pit with your favorite spirits, or make smores with your family.
Click here to check the rates on Airbnb.com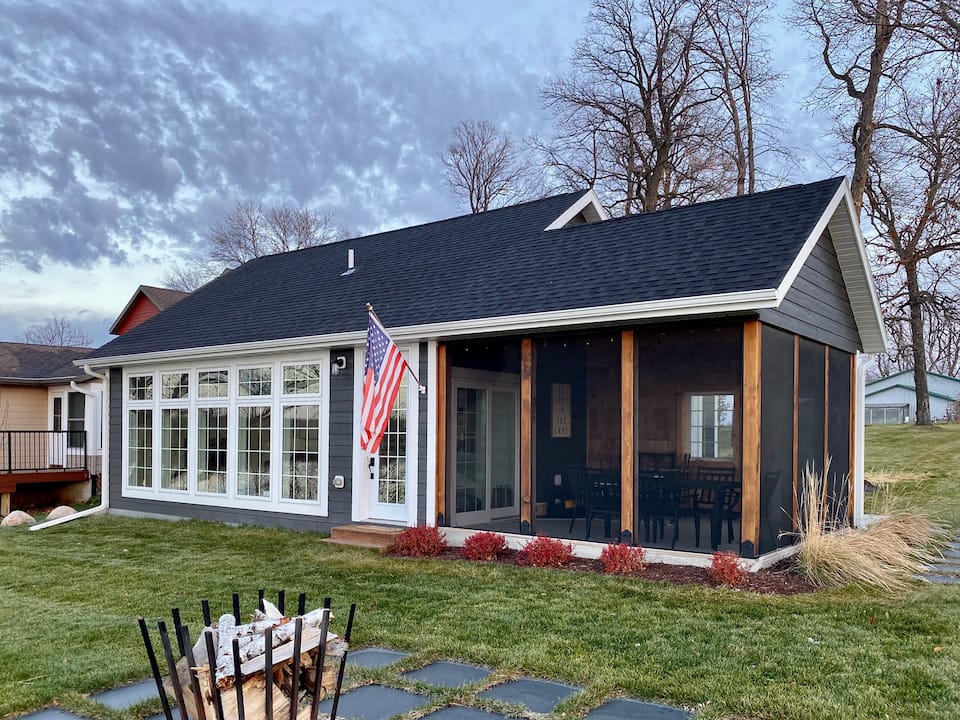 Superior Pine Tree Lodge
Whether you are planning for a family reunion, corporate retreat, or a getaway with a few friends, Superior Pine Tree Lodge may be the place for you!
Able to accommodate up to 10 guests, in 4 spacious bedrooms, with 3.5 bathrooms, this lakefront cabin in Minnesota has all amenities you come to expect on vacation!
The kitchen and living areas are spacious and there is a fireplace to relax in front of. There is a sauna/spa on the ground floor to unwind after a day of exploring, with both Two Harbors, and Duluth so conveniently available.
The views of Lake Superior are stunning. You can even walk to the beach across the street. Hiking and outdoor sports are at your fingertips at the North Shore parks.
With so much to do and experience this is certainly one of the best cabins for rent in Minnesota.
Please click here to see the rates on Airbnb.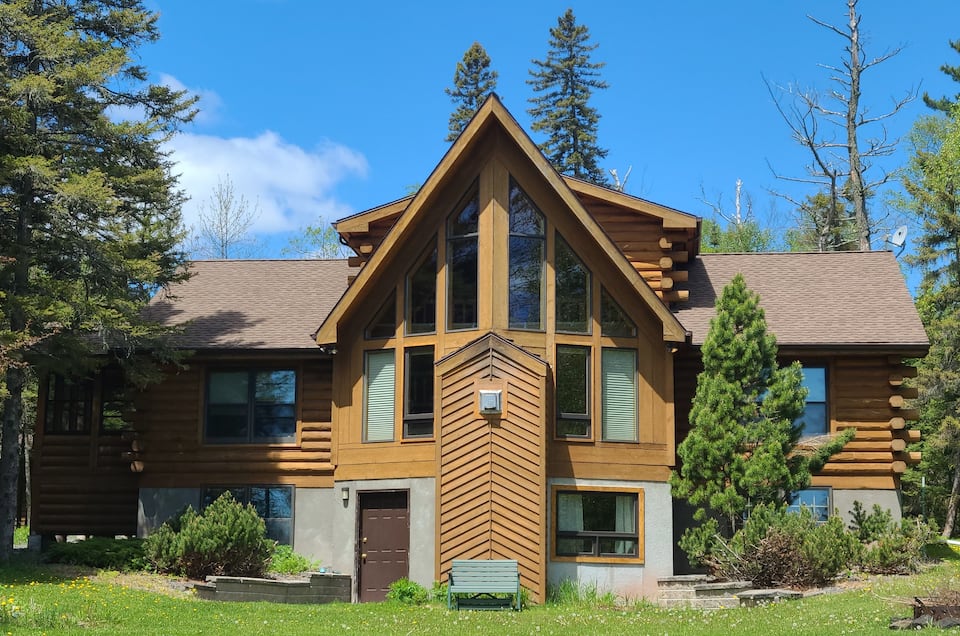 Fairytale Northern Minnesota Cabin Rental
This cozy Minnesota cabin was built by the hosts in 1995 as a secluded getaway from life's craziness. Now they share their spectacular space with you!
Able to sleep 3 guests, with 1 bedroom and 1 bath, it has a modern well-equipped kitchen and a spacious dining-living space making this one of the best cabins in Minnesota.
Located on the Baptism River and near the shores of Lake Superior, you are truly immersed in the woods.
You can sit and have hot chocolate on the deck and marvel at the North Woods of Minnesota and Lake Superior.
Outdoor amenities closeby to this cabin for rent in Minnesota to choose from are the Lake Superior Hiking Trail the Boundary Waters Canoe Area and swimming at nearby swimming holes!
Please click here for the rates on Airbnb.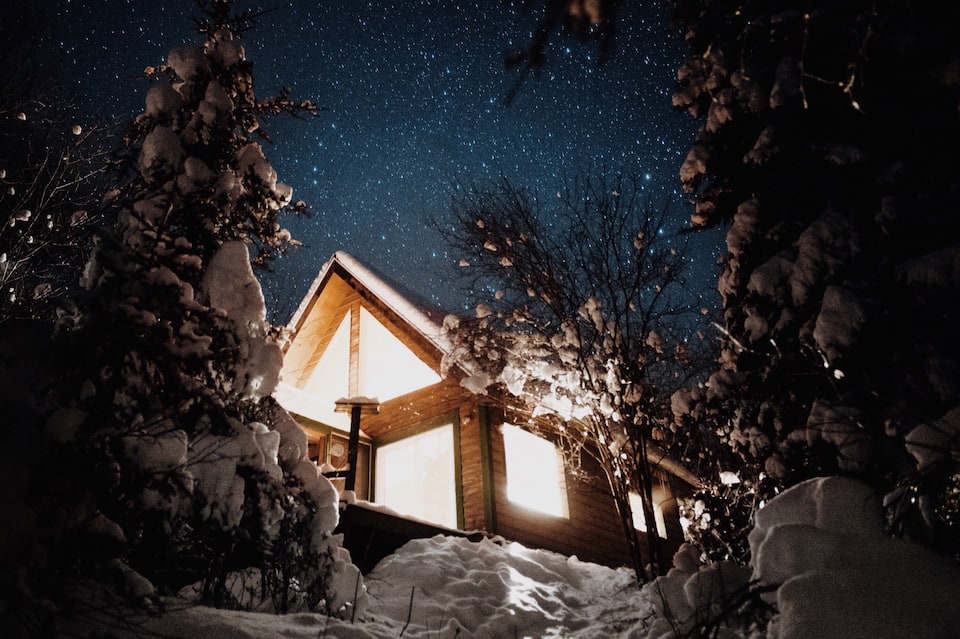 Jake's Place On Big Kandiyohi Lake
Looking for the best quintessential lakefront cabins in Minnesota? You have come to the right place here. Located directly on the sandy shores of Big Kandiyohi, you are only 75 miles from Minneapolis!
Recently renovated, this is the perfect destination to make summertime memories.
With a remodeled ample-sized kitchen with lots of amenities, and an eat in island, you are literally steps away from the sandy beach.
With hardwood floors throughout (makes sweeping up the sand a breeze) you have views of the lake from virtually every room! have dinner on the deck or your evening glass of wine enjoying the stunning lake views.
Jake's Place is one of the best cabins in MN for the perfect summer vacation!
Please click here to view the rates on Airbnb.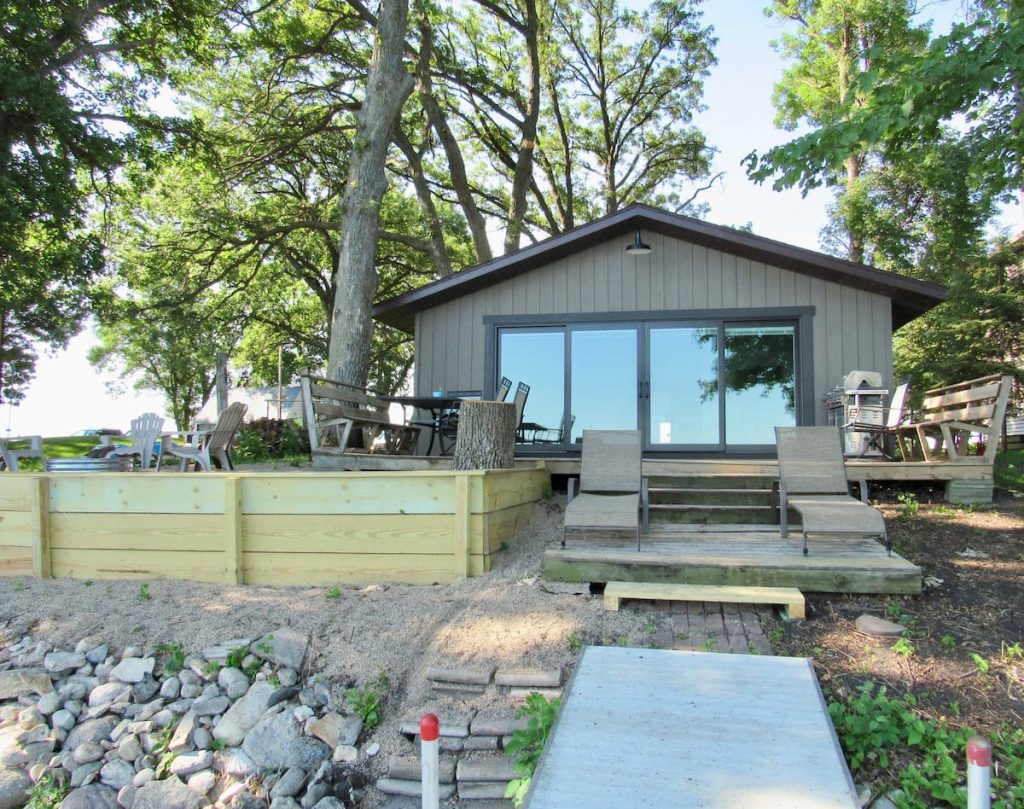 Cabin "Sweet" Cabin On Pike Lake
Located just twenty minutes outside of Grand Marais, and within steps to Pike Lake, this is a very charming and cozy lakefront cabin in Minnesota.
It is definitely an outdoor-lover's paradise. Skiing in winter is 30 minutes away, and the Lake Superior Hiking Trail is nearby too.
In summer, kayak and canoe on Lake Pike (host will provide) right off the private dock.
Indoors enjoy all the ambiance of one of the coziest cabins in Minnesota with ceiling-to-floor windows to provide panoramic views as soon as you step in.
There is a spacious kitchen-dining-living room open flow with views of the lake everywhere.
After exploring all day, end your days with your favorite beverage around the wood burning stove of this lakefront cabins in Minnesota.
Click here to view the rates on Airbnb.com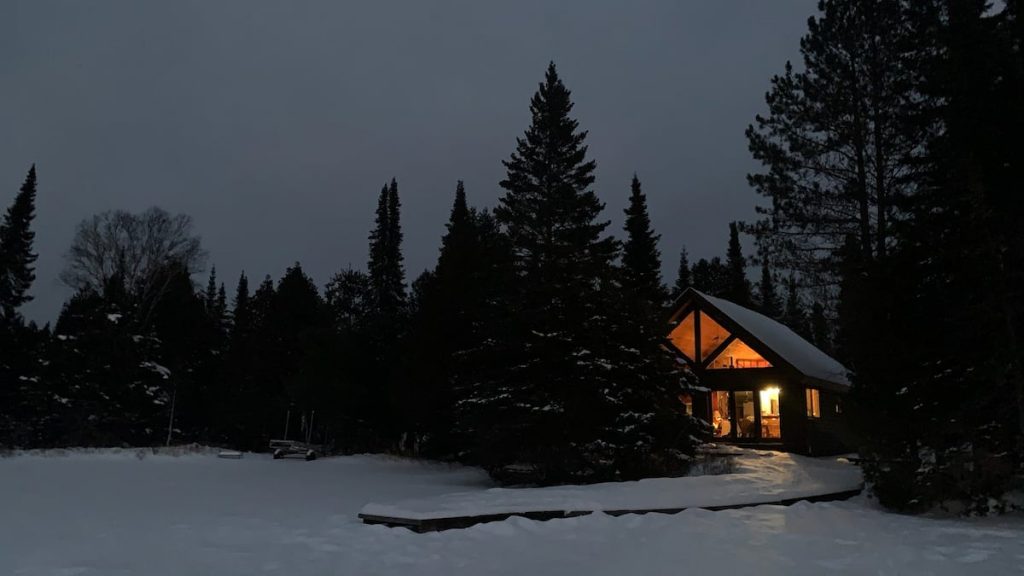 North Shore Lake Superior Cabin
One of the best Duluth cabin rentals is this lovely Lake Superior Cabin.
Lake Superior is across the road from this one bedroom cozy cabin that sleeps 4. You will be nestled in the woods, yet close to some of the best amenities the North Shore has to offer.
With the feeling of spaciousness you will find an open concept living-dining space and an updated kitchen and amenities you need. There is a claw foot tub in the bathroom.
Hiking in all weather surrounds you and the cascades of the French River are a short walk away. there is so much to do here at this cabins for rent in Minnesota.
Check here to view the rates on Airbnb.com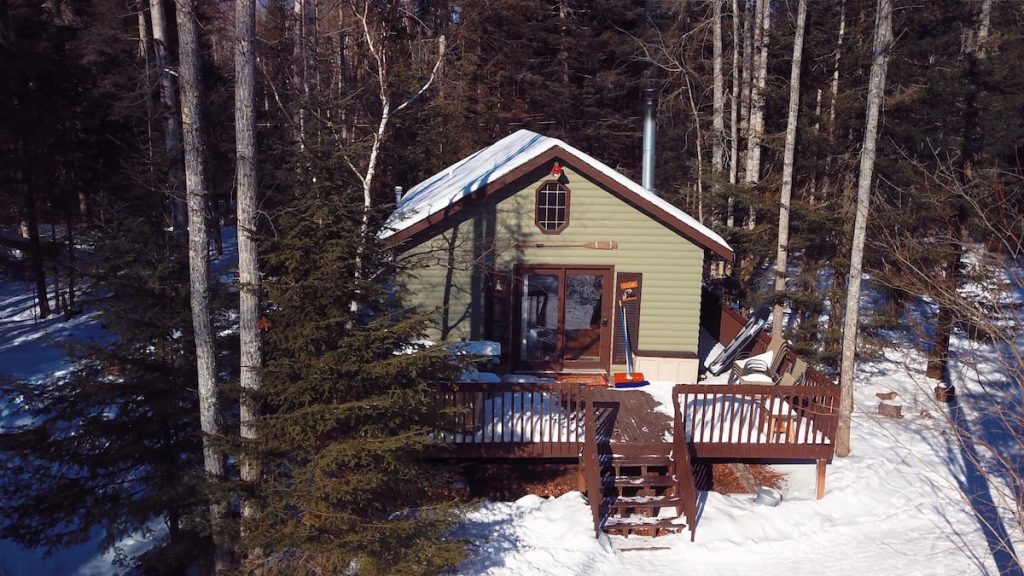 Packing List For A Trip To Minnesota
If you will be traveling, either by plane or by car to Minnesota, here are some tips on how to pack lightly.
A concealed travel pouch may be one of the most important items you bring along when visiting cabins in Minnesota. It is always important to protect your personal information. Identity thieves are everywhere.
his unisex RFID blocking concealed travel pouch is lightweight and comes in several colors. It has lots of organization to give you peace of mind.
You can place it under your hiking clothes next to your body to carry your ID safely.
If you have a pouch already that does not come with the RFID protection, as I do, these RFID sleeves are the perfect solution.
This configuration comes with enough credit card sleeves that the entire family would be protected. They are slim too, so they will easily fit into your pouch or wallet.
If you are planning on taking a lot of pictures with your phone you will definitely want to consider an external charging battery.
This Anker high-speed phone charging battery is the exact one I carry with me on all of my trips.
It can be used on a variety of phones, not just an iPhone like I have. And wow is it fast!
I like that it holds its charging capabilities for several uses so I do not have to worry about it while out and about, and if I forget to recharge it at night, it will still be good to go the next day.
My daughter gifted me with this FugeTek selfie stick and tripod setup for my birthday. I absolutely love it! It is made of lightweight aluminum and so easy to use.
It has Bluetooth connectivity and is a breeze to use for taking selfies when staying in one of the best Airbnbs in Illinois.
Hydration is so important when traveling.
You want to remain hydrated throughout your travels to support your immune system which in turn will be stronger to fight off any germs you will encounter during your travels.
You will want to bring your own refillable water bottle with you.
I never leave home on a trip without my Bobble filtration bottle. The 18.5-ounce size is perfect for hiking and it fits nicely in the pocket of a backpack.
When filled with water, it is not too heavy to carry. And the charcoal filter ensures fresh clean water whenever you fill the Bobble.
You can find filter replacements here.
Perhaps you are traveling a long distance and packing space is a premium in your suitcase, or in your car.
Then this set of collapsible silicone foldable water bottles would work well for you. Would not take up much space at all.
You will want a backpack or daypack with you to store snacks, your water bottle, phone, extra clothes, etc.. when hiking This foldable water-resistant backpack would be great
It is very affordable and is available in many color options for you to choose from. The fact that it folds down into a zippered pouch will make it easy to pack.
—
Here I have suggested to you 12 cozy cabins in Minnesota for you to enjoy. 
I hope I have inspired you to stay at one or two of them. And if you do end up vacationing at one of these amazing cabins for rent in Minnesota, please share your experience here in the comments.
Please be advised that Linda On The Run is an Amazon Affiliate and earns a stipend from qualifying Amazon purchases.