Are you looking for cute towns in Pennsylvania?
You are in the right place because in this article I will walk you through the best small towns in PA, cute towns in PA, and the small towns in Pennsylvania that you simply have to visit.
Pennsylvania is a state with a lot to offer from mountains to the rugged coastline, from big cities to small charming all-American towns there is something for everyone.
Pennsylvania is also a state rich in history and culture with lots to see and do for any traveler whatever their age.
From the historical significant Gettysburg to the beautiful Jim Thorpe and Franklin to the small-town Pennsylvania feel of Milford I have covered them all.
Let me walk you through a beautiful state and introduce you to some real hidden gems.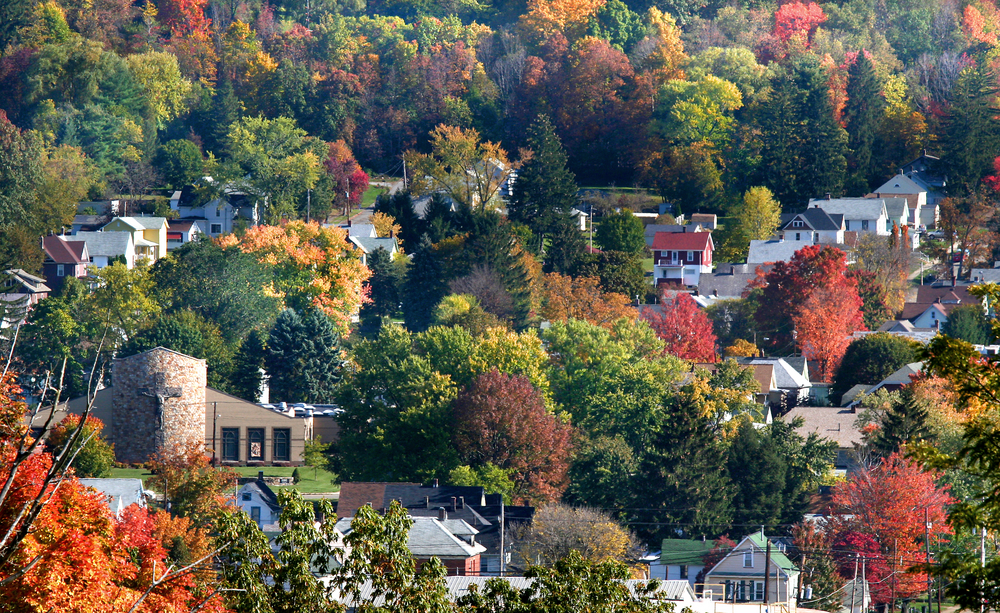 21 Picturesque Towns in Pennsylvania
Gettysburg For Its History
You may not have heard of many small towns in Pennsylvania but you will have heard of this one.
Founded in 1786, it was named after Samuel Gettys, an early settler.
The battle of Gettysburg is seen as the3 turning point of the Civil War.
This battlefield is now part of the Gettysburg National Military Park which also houses the Gettysburg Museum and a memorial at the site of the Gettysburg Address.
If you like history then this will be one of the best small towns in PA for you.
Gettysburg is definitely an iconic historical location but it has a lot more to offer, including great shopping and culture. Downtown Gettysburg is full of shops, boutiques, cafes and restaurants, and the historic Lincoln square.
This small town in Pennsylvania also has a growing craft industry with numerous breweries, distilleries, and wineries across Adams County.
Also, venture outside of the town if you have time as the rolling countryside is beautiful. The nearby Sachs Bridge is one of several covered bridges in the county.
This picturesque small town in Pennsylvania has a lot to offer everyone. And if you are wondering where to stay these Pennsylvania Airbnbs may interest you.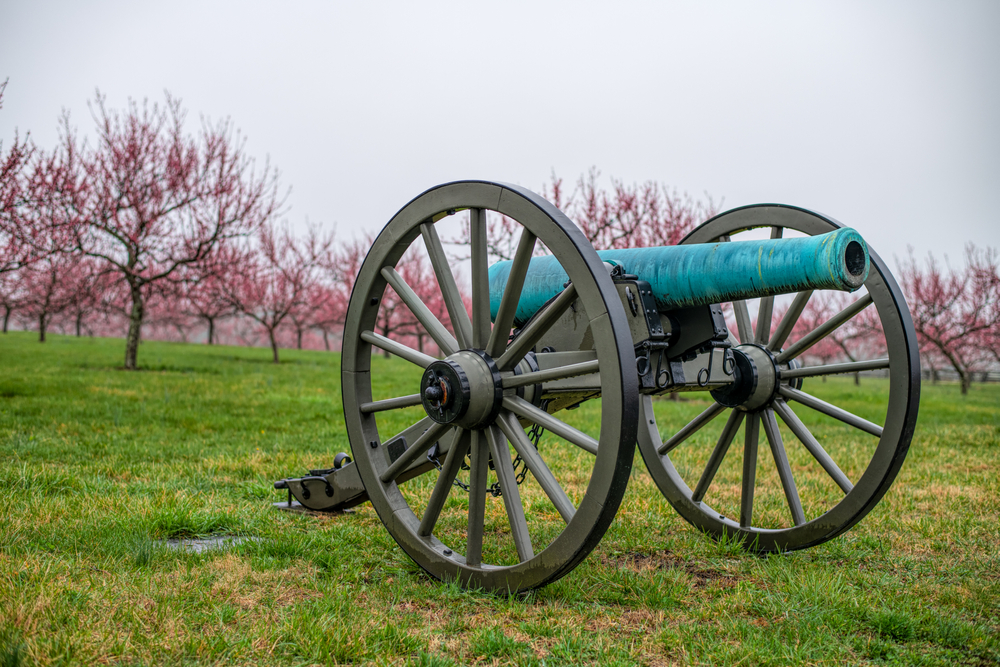 Ambridge for Preserved Community Living
Located along the banks of the Ohio river, Ambridge was settled in 1824 and incorporated in 1905 as a company town by The American Bridge Company.
This Pennsylvania town is home to four parks and 12 churches, countless specialty shops, and antique stores.
Ambridge remains the home of Old Economy Village a National Historic Landmark District. This district interprets the Harmony Society, one of America's most successful 19th-century Christian communal societies.
Ambridge is one of the interesting small Pennsylvania towns managing to bring itself back to life after the collapse of the steel industry.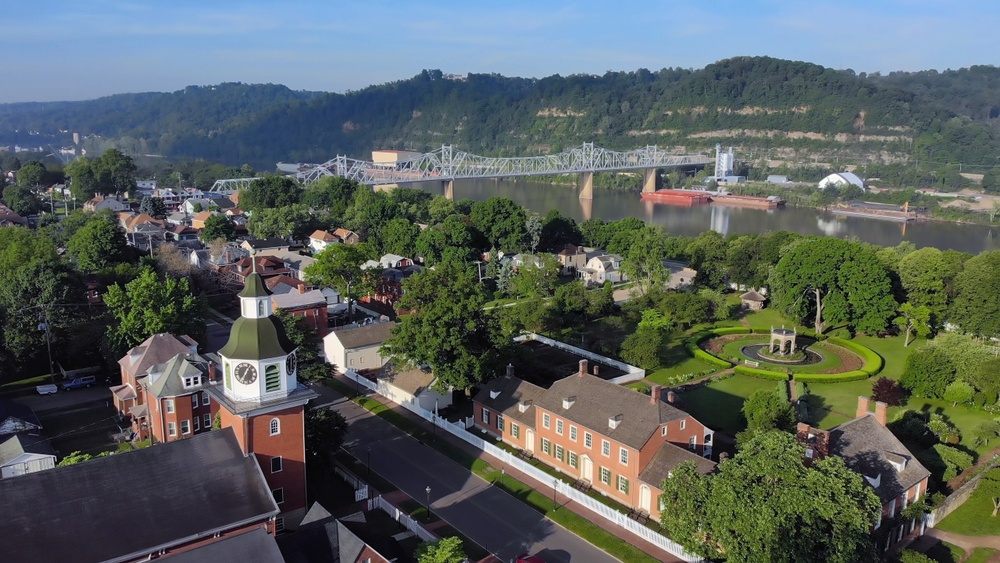 Jim Thorpe For Victorian Beauty
Named after Native American athlete Jim Thorpe this town has an abundance of coal mining history which is detailed in The Mauch Chunk Museum and Cultural Center.
This Victorian town is teeming with history and is consistently ranked in the media 'best' lists. It has been recognized as one of the most fun, beautiful, romantic, and adventurous towns to visit.
The downtown area is a walkable delight and the nearby Pocono Mountains are beautiful.
One the best towns in Pennsylvania for a weekend getaway.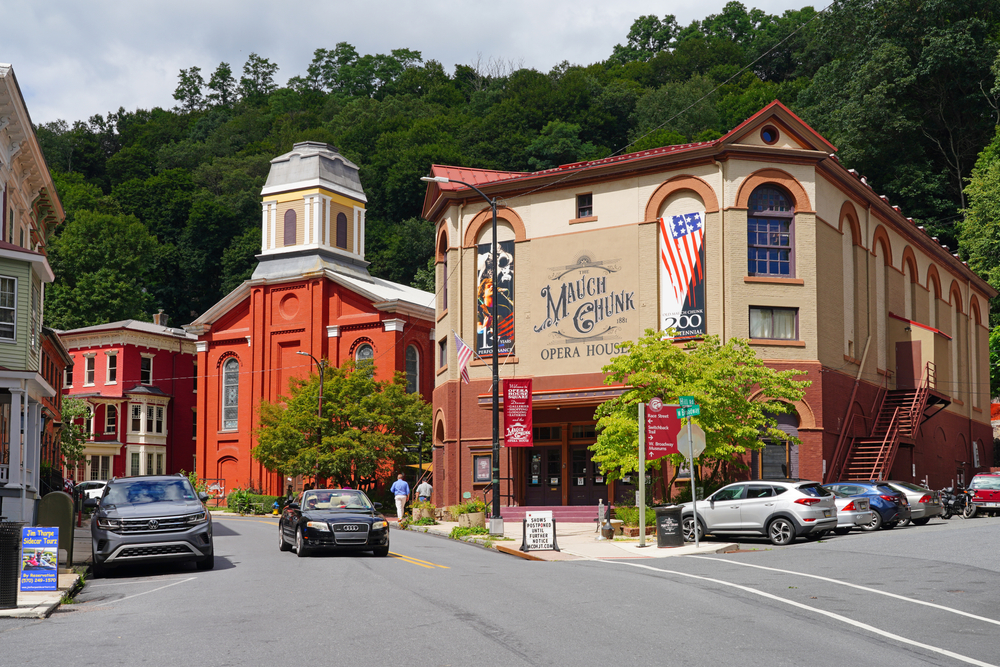 Centralia For Strange And Unusual
This is a town with a somewhat odd past and even odder future.
This small town is somewhat of a ghost town with only a couple of houses without a zip code. If you like strange you will love Centralia.
Silent Hill, the 2006 film, was based on this town. And there really is a coal mine fire burning beneath the borough and it has been since 1962.
In the 1980's most of the residents were relocated and the buildings demolished.
What the town is known most for is the notorious abandoned road, known as the Graffiti Highway which truly was an incredible sight. Sadly, due to damage from the underground fires Graffiti Highway no longer exists. The current owners of the land ended the cult-status highway.
Centralia is also not surprisingly the least-populated municipality in Pennsylvania. In 2017, there were just five permanent residents. If you fancy something a little different this might be it.
Erie For Incredible Sunsets
Located at the shores of Lake Erie, Erie is the gateway to the Great Lakes. Affectionately it is known as the gem city because of its incredible sunsets and sparkling waters.
The Erie Maritime Museum traces the history of Lake Erie and it is the home port of the US Brig Niagara, an updated 19th-century ship. So there is plenty to keep those who love history happy.
The downtown is on the bayfront and is a vibrant mix of shopping and dining. And if you fancy doing very little this town has 54 parks to enjoy.
The nearby Presque Isle State Park is beautiful with trails, beaches, and a beautiful bay. And the Great Lakes Seaway Trail is well worth a drive down if you have some time.
I really do feel that Erie is a bit of a hidden gem and well worth exploring a little more.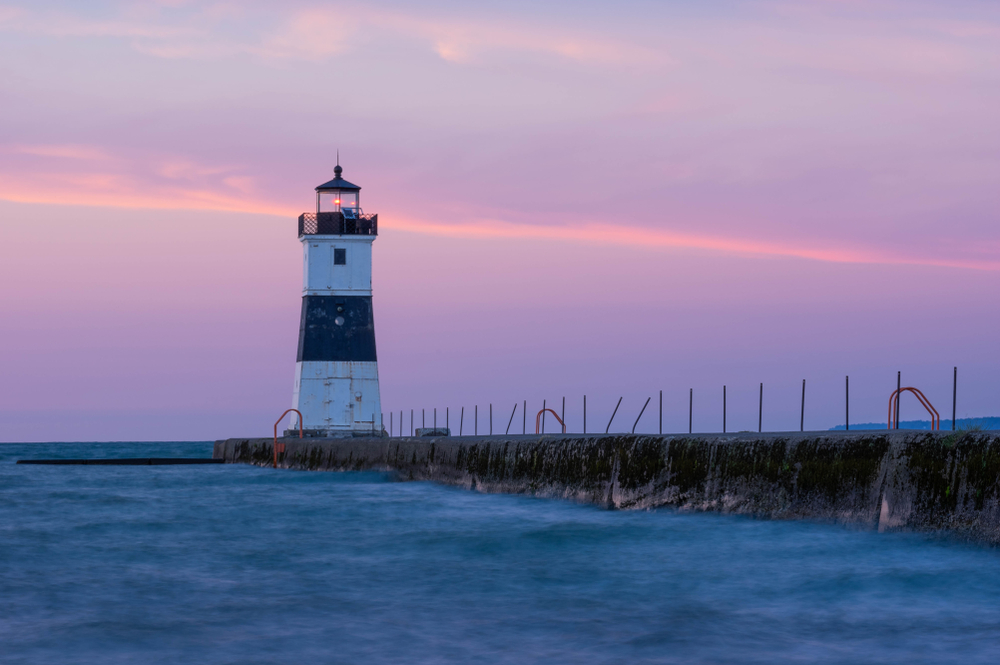 Shrewsbury For The Countryside
Shrewsbury is located in the southern part of the state, just 4 miles from the Maryland border. In the agricultural Alleghenies and Susquehanna Valley region of York County, it is surrounded by beautiful countryside.
The downtown is well preserved and is easy to walk around. You will find tree-lined streets and quaint shops that add to the charm of this town.
It became a township in 1739 and the largest ancestry group in Shrewsbury is from Germanic and Dutch heritage.
Shrewsbury is a small town that is quiet and charming and very rural.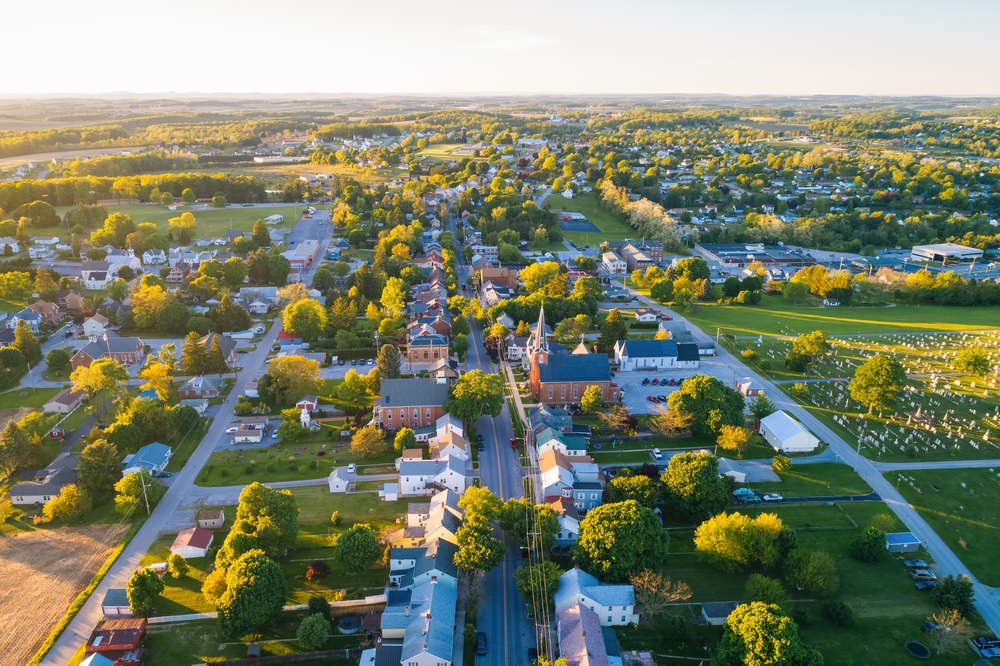 Lititz For the Small Town Culture
Nine miles north of Lancaster, Lititz has all the small-town culture you could wish for. With a well-preserved vibrant and beautiful spring park you will find lots to do.
In 2013 Lititz was voted America's Coolest Small Town by Budget Travel and was awarded the Distinctive Destination/National Trust of Historic Preservation award.
This town is quaint and charming with a side of cool. It somehow pleasantly mixes art galleries, chic boutiques, history and ends up being cozy and welcoming.
From spring through to fall every Thursday there is a Farmer's market selling fresh produce and baked goods with entertainment provided.
This town is a lovely blend of old and new and it mixes heritage with beautiful countryside.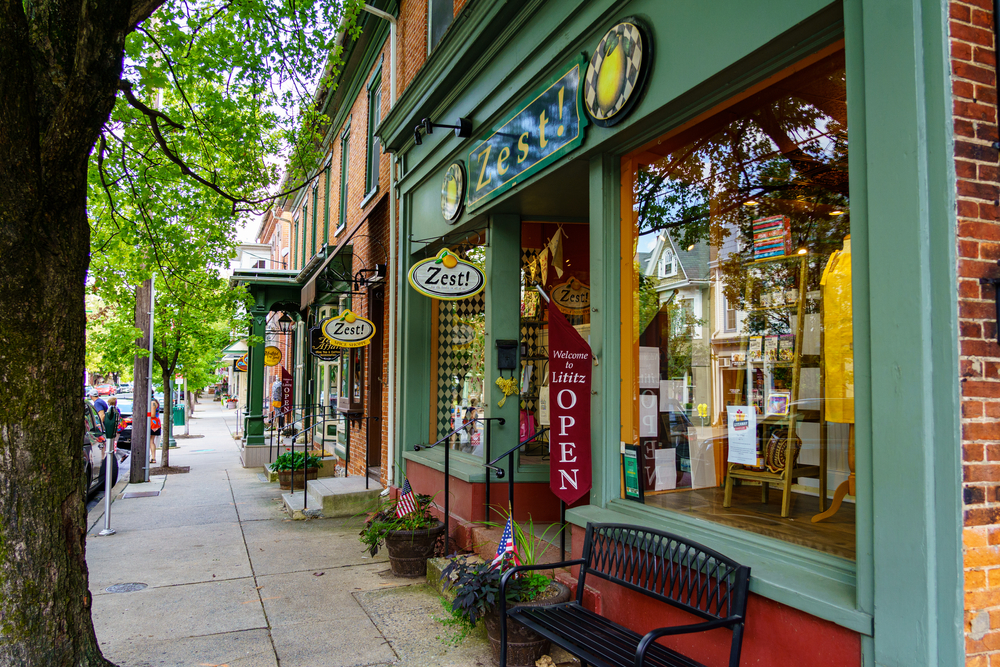 Lancaster For Heritage
One of the oldest towns in the United States, Lancaster mixes farmlands, Amish life, city life, and contemporary art.
Rich in heritage, history, and culture Lancaster is home to the PA Dutch. The architecture is distinctive the culture immersive and the shops unique.
There are lots of things to visit from Lancaster Central Market, Historic Rock Ford, and President Jame's Buchanan's Wheatland.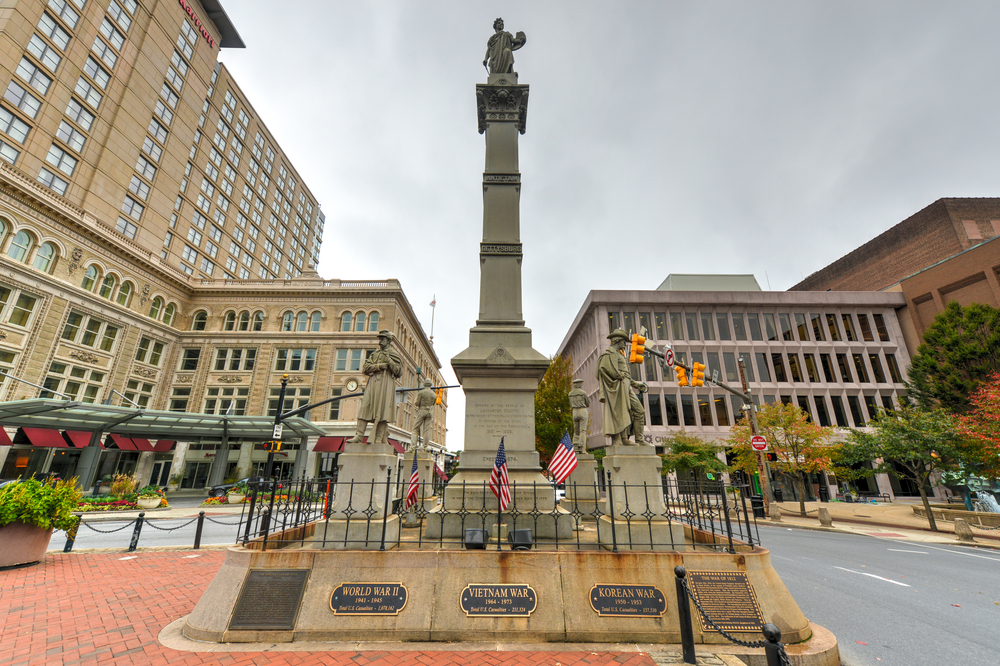 Franklin Is One Of The Most Interesting Towns In Pennsylvania For Architecture
Franklin is one of the most well-documented historic settlements in northwestern Pennsylvania and is rich in history.
At the confluence of French Creek and the Franklin Allegheny River, it is a real gem. Visiting is like stepping back in history.
The architecture in this small town in PA is stunning, full of century-old homes which are stunning and a walking tour is well worth your time.
You will see some beautiful examples of Colonial Revival architecture, built by wealthy oil barons. The downtown area was ranked in America's Top Ten Streets in 2019.
There is a lot to do in the area with trails, game lands, parks, and rivers for cycling, running, hiking, fishing, hunting, kayaking, canoeing, snowshoeing, and cross-country skiing.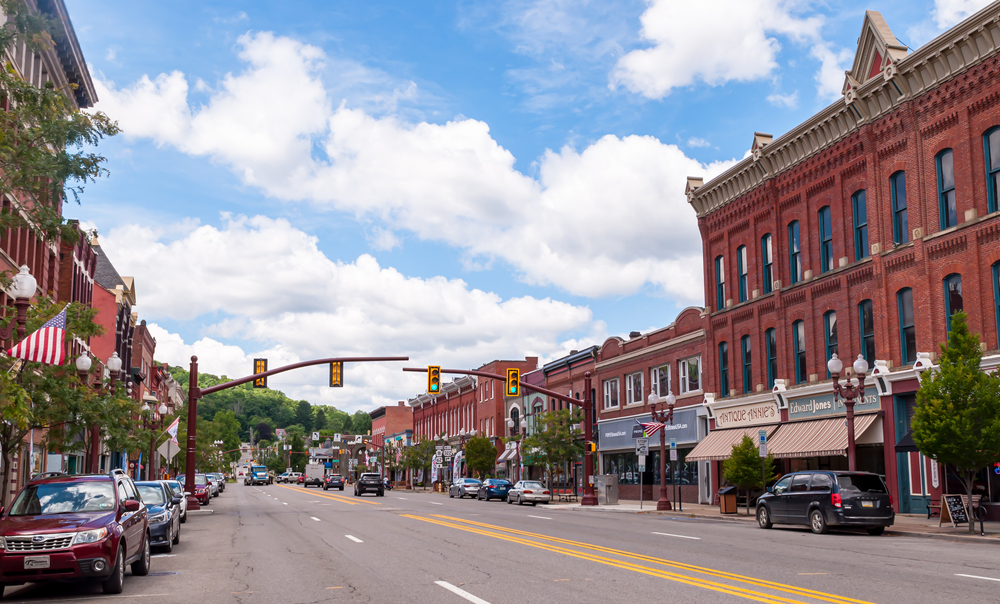 Stroudsburg For Small Town Pennsylvania Charm
A past 'Top Ten Favorite Snow Town' in Country Living Magazine Stroudsburg mixes a small-town feel with modern appeal. The downtown area is home to shops, museums, galleries, and some incredible buildings.
One of the Pocono Mountain towns, Stroudsburg is a lovely combination of history and hip with a huge splash of charm.
A quintessential town that offers you a lot to do and prides itself in being just a little bit different.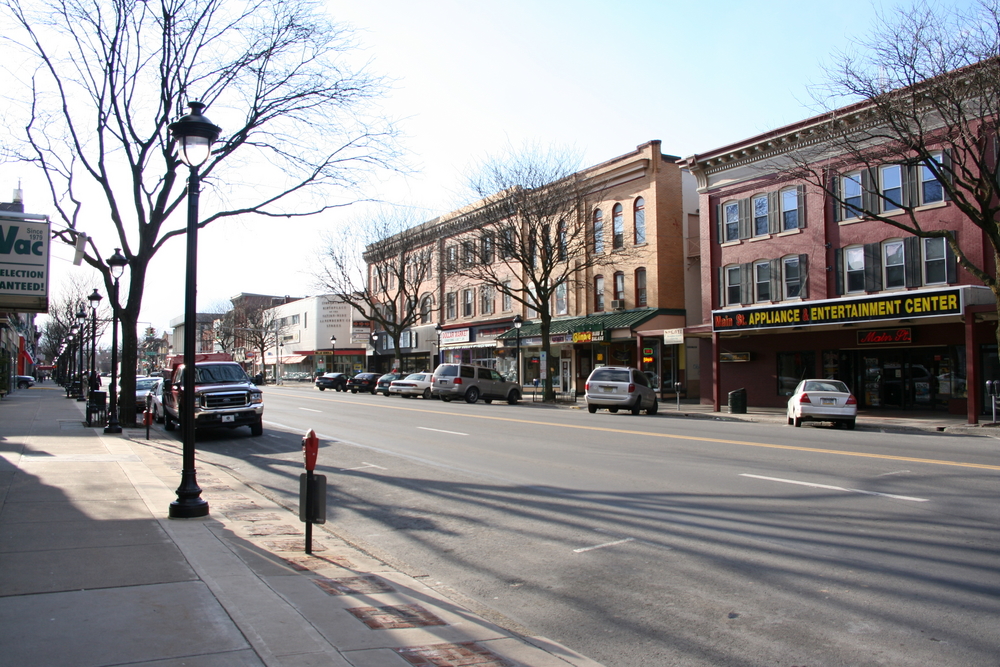 Hawley For Pennsylvania Small Town Charm
Hawley has that charming small-town feel. It sits at the northernmost end of Lake Wallenpaupack in Wayne County in the Pocono Mountains.
Founded in 1827, it is named after Irad Hawley the first president of the Pennsylvania Coal Company.
This picturesque town in Pennsylvania has a lot of history with century-old buildings, antique shops, and specialty stores. Its also home to the largest bluestone building in the world, The Hawley Silk Mill.
There are lots of things to do outside the town too. Lake Wallenpaupack is the third-largest in PA and has 52 miles of shoreline.
The town offers complimentary bike rentals so you can easily explore the area.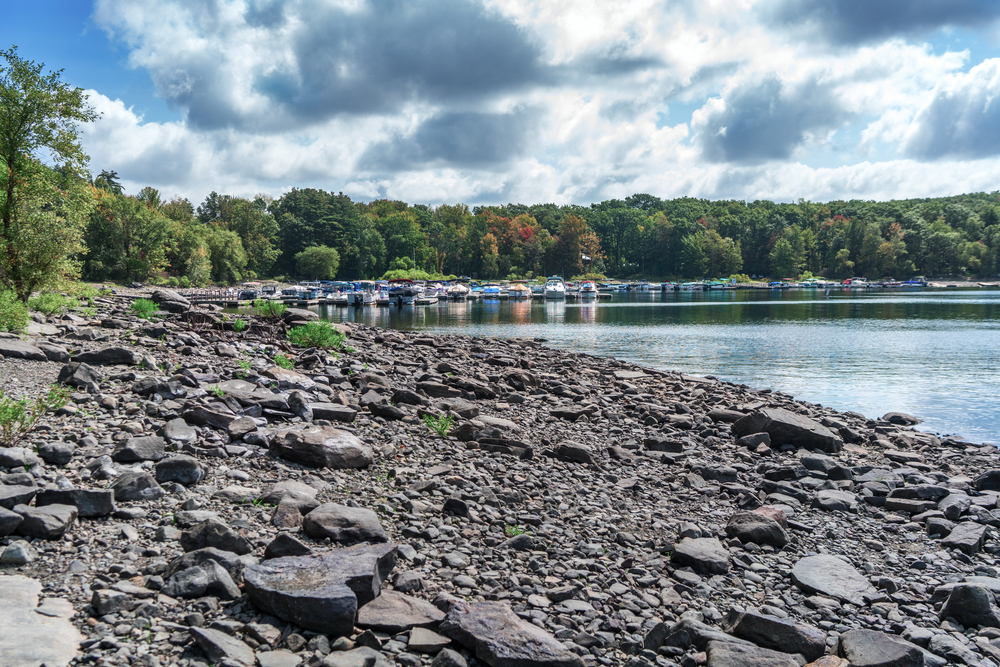 Lewisburg For Timeless Charm
Situated along the scenic Susquehanna River, the downtown is authentic and charming. A place rich in culture and steeped in history, Lewisburg is a hub of economic and cultural vitality in central PA.
The architecture of this town in Pennsylvania is unique. Lewisburg's downtown is on the National Register of Historic Places for its vintage roots.
The Packwood House Museum and the historic district are great examples of 18th-19th century buildings.
This is a place you can enjoy rural heritage mixed with all the activities and river can provide.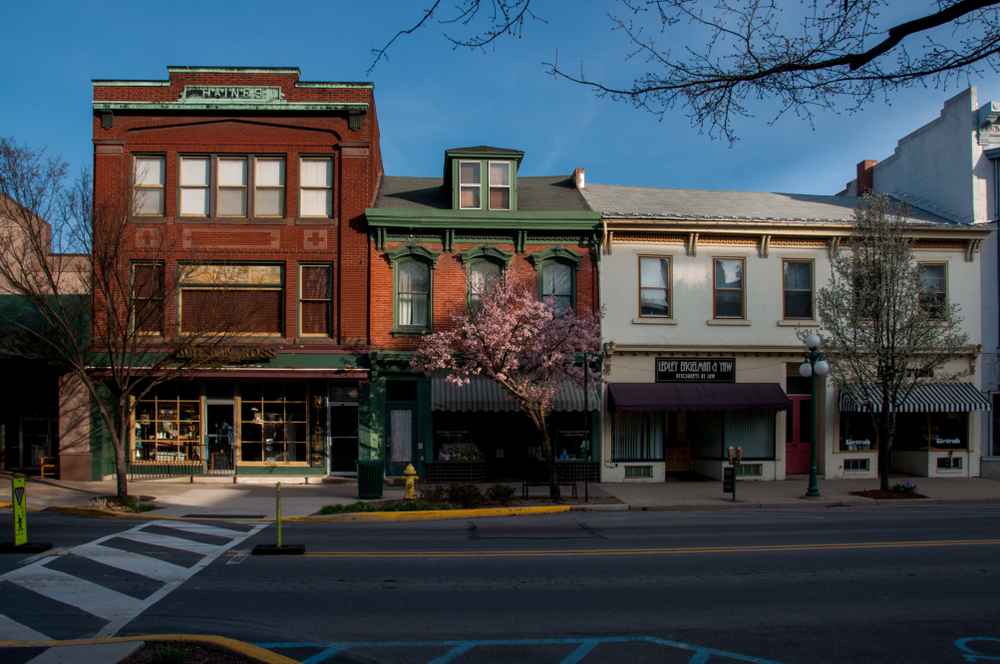 New Oxford Is One Of The Best Small Towns In Pennsylvania For Antiques
Considered the antique capital of the state it's the place to come if you fancy some unique antiques finds.
In June the New Oxford Antique Market & Craft Show is held throughout downtown. People flock here to grab themselves a prized gem.
The downtown is charming and rich in history and as you would expect full of antique shops.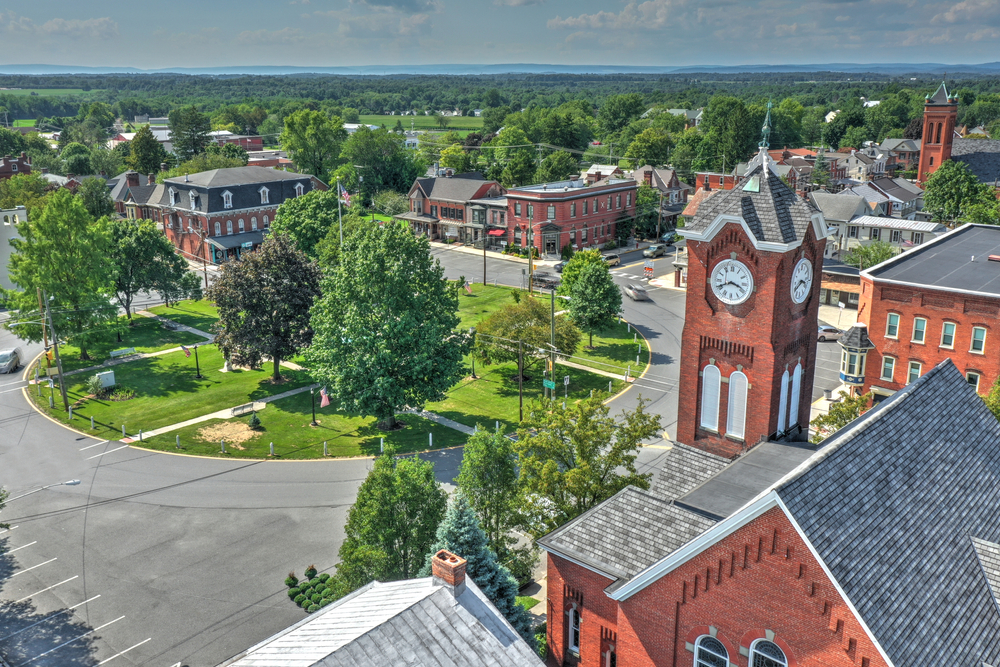 Hershey For Chocolate Fun
Yes, this town was created as a model town for the workers at the Milton Hershey Chocolate Factory. And no it is not made of chocolate.
The Hershey Story Museum chronicles the community's creation.
Hersheypark is also worth a visit, once just a modest green space is now a place for thrill-seekers with epic thrill rides and attractions.
For those who want to take it a little easier, there is the Hershey Gardens which has a rose garden and butterfly house.
If you love chocolate then this small town in PA in the one for you.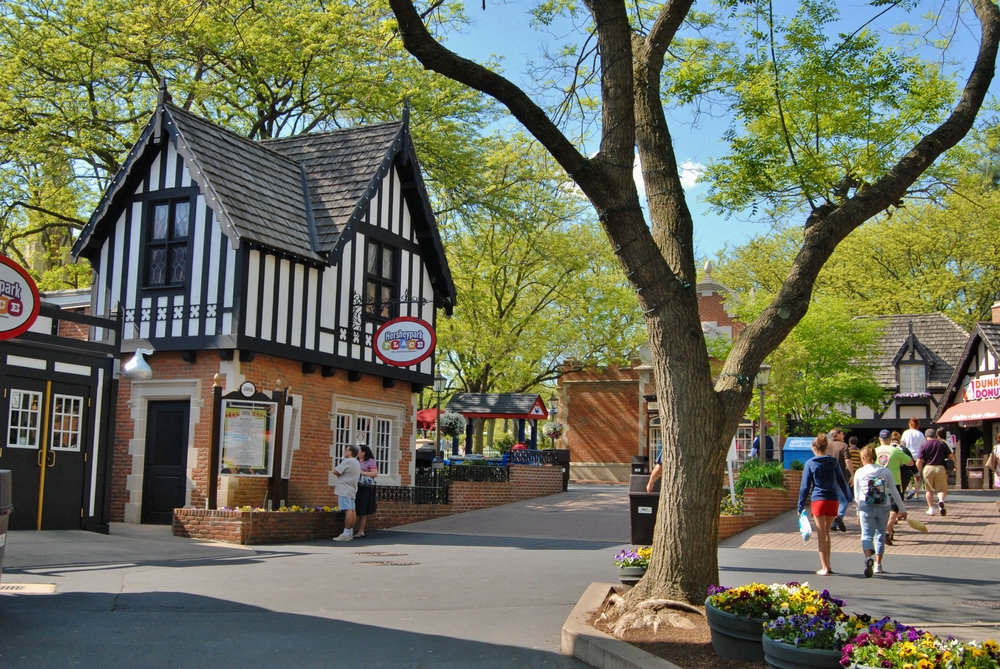 Hanover Is One Of The Best Small Towns In Pennsylvania For Shopping
Hanover is a bustling Pennsylvania town of art, industry, and heritage.
From the town's Germanic roots to the battle of Hanover this town has stories to tell.
Downtown has some fine examples of Colonial Revival and Queen Anne-style buildings and you will also find the largest arcade in Pennsylvania here.
If shopping isn't your thing then try hiking in Codorus State Park or take to the water on Lake Marburg. Hanover has something to please everyone.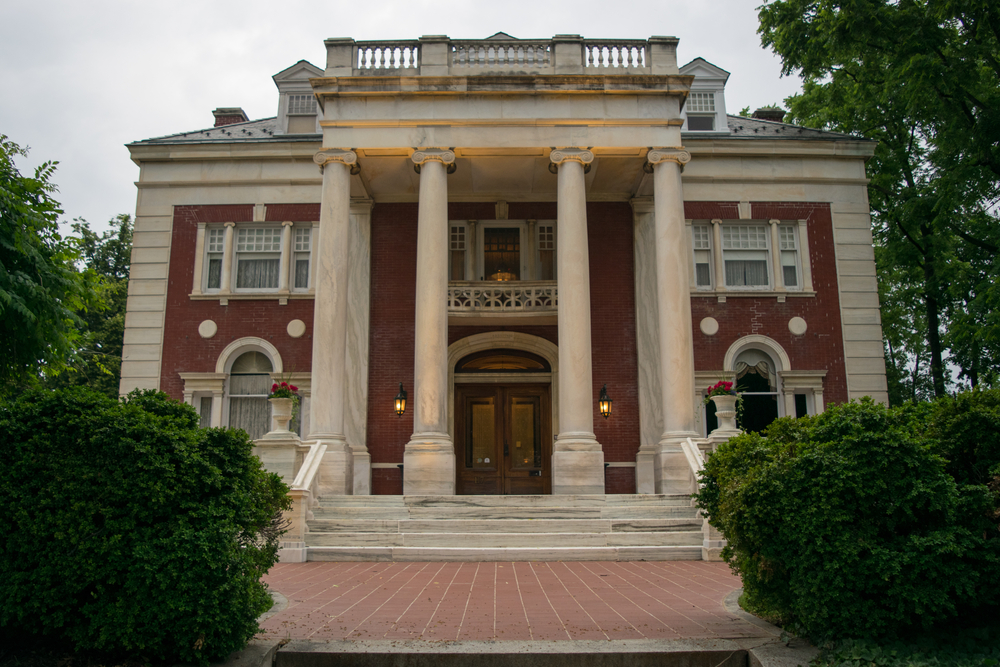 Easton For The Farmers Market
Located at the confluence of the Delaware River and the Lehigh River about 55 miles from Philadelphia, Easton makes the perfect weekend getaway.
It is the home of Crayola crayons and it is also believed to be the site of the first Christmas tree in the states.
The courthouse in center square was where one of the three readings of the declaration of Independence took place. Center Square is also home to the oldest continuous open-air farmers market in the country.
Today downtown Easton is a mix of history and trendy stores and eating establishments.
And of course, for children, we have the Crayola Experience. You will also find the National Canal Museum here in one of the best small towns in Pennsylvania.
For some additional adventure, look into glamping in Pennsylvania.
New Hope For Vintage Trains
New Hope is a scenic small town in Pennsylvania located adjacent to the Delaware River. With over 200 years of history and a street that has been highlighted in countless publications, New Hope is worth your time.
New Hope is also home to the New Hope Railroad where you can ride a 1925 steam locomotive. The canal also runs through the heart of New Hope and still has four of the original locks.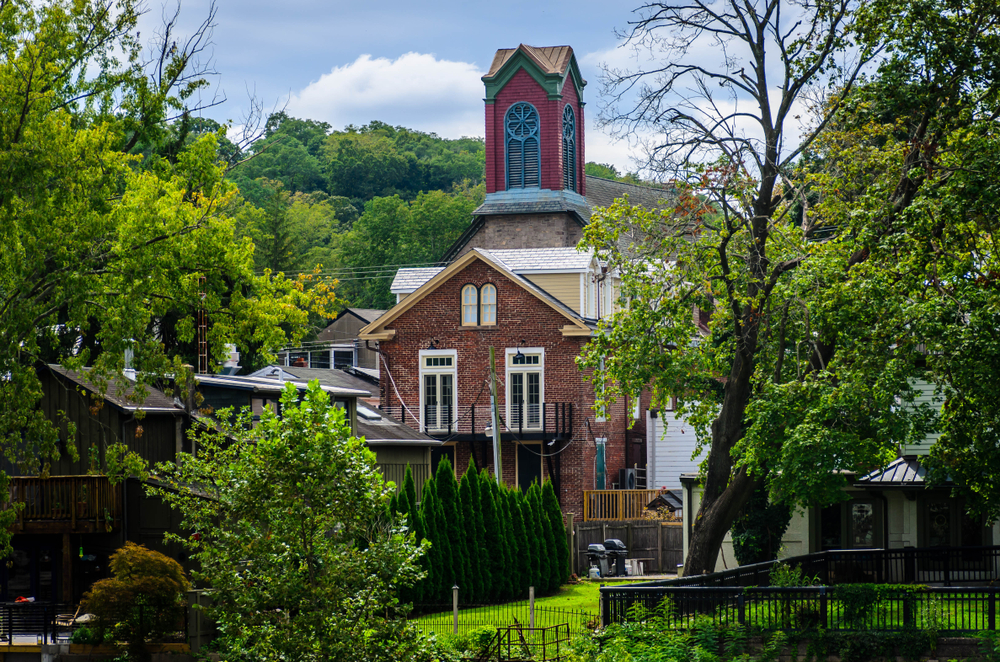 Johnstown A City With A Devastating History
Located in the Laurel Mountains of Pennsylvania this once-bustling steel town now has a relaxed rural atmosphere that belies its fateful past.
Most notably famous for the 1889 flood that killed 2,200 Jonhstown inhabitants, this small Pennsylvania town now has a thriving art community. It has lots of culture and recreational activities to take advantage of. 
You can experience the devastating flood at the Johnstown Flood Museum located in the downtown Johnstown Historic district. Or visit the Johnstown Flood National Memorial site.
In Johnstown's Westmont Borough is the steepest vehicular incline in the world the Inclined Plane. As you can imagine the views from the top are incredible.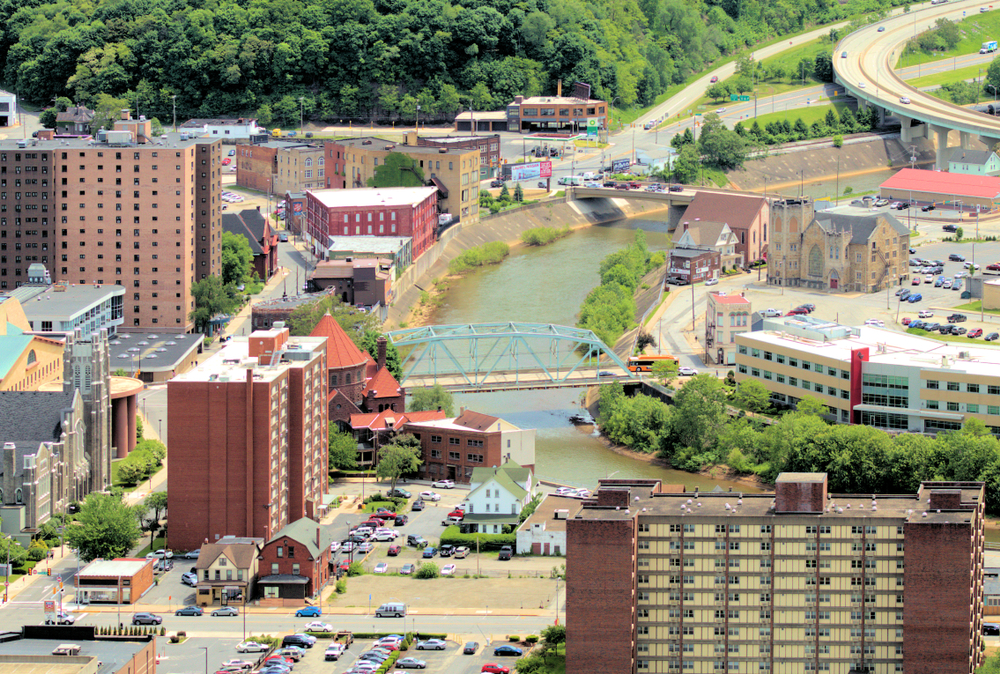 Ridgway For Nature
A beautiful small town with an abundance of nature and lots to offer the outdoor enthusiasts.
A small Pennsylvania town with a history of timber farming, it was once home to more millionaires per capita than any other US town in its heyday!
The town is quaint, beautiful, and small with impressive mansions of yesteryear. And this area is on the National Historic Register District for being outstanding examples of the Pennsylvania's lumber heritage.
You can take a self-guided driving or walking tour to view these outstanding homes which were built between 1855 and 1917.
In its historic downtown, you will find art galleries, plenty of options for food and a myriad of activities depending on the season.
Ridgway is the gateway to the Allegheny National Forest, paradise for nature lovers of off types and skill levels.
This is one of the best small towns in Pennsylvania simply for its history and the amenities it has to offer its visitors!
Milford For Small Town America
If you want small-town America then this is the place for you.
Milford is home to the birthplace of the American Conservation Movement. You will find culture, history, and a beautiful natural environment.
Of note, the Milford Historia Histrice is on the National Register of Historic Places due to its ornate and architecturally-rich offerings. A stroll through this area is high recommended.
In the Poconos mountains, the area is rich with trails and waterways, and hiking, biking, and water-related activities are within easy reach.
Places to visit here include Grey Towers National Historic Site, Raymondskill Falls, the Upper Mill, Milford Beach, and Columns Museum.
This is small-town PA at its best.
And if you are interested, staying at one of the many cabins in Pennsylvania can be an exciting experience.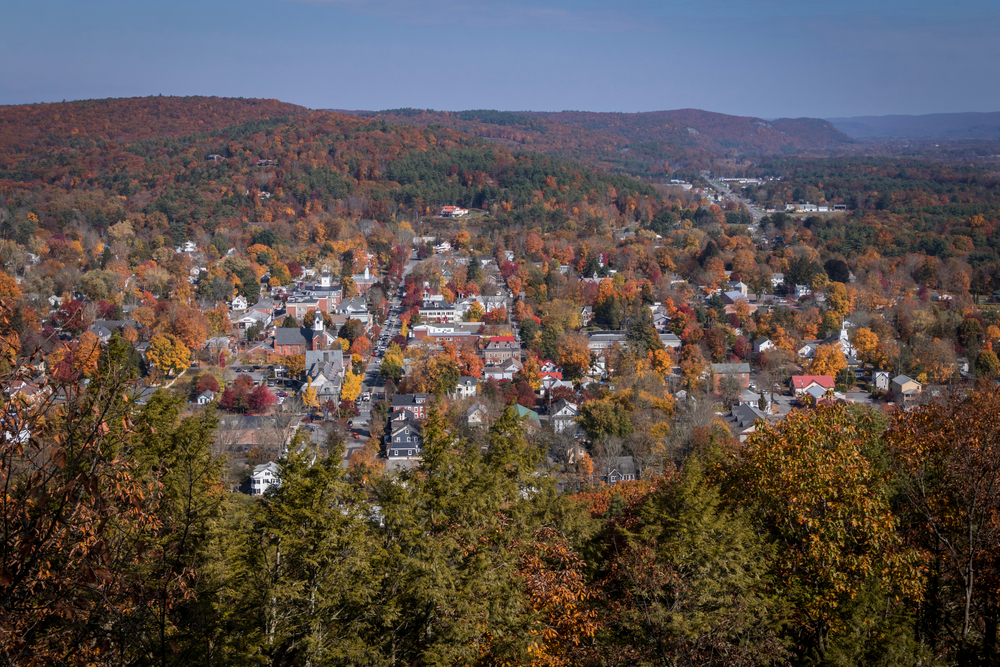 Bloomsburg For A College Town
Bloomsburg is a welcoming inclusive town in the heart of the Susquehanna River Valley.
A town with a diverse economy it boasts one of the largest and longest-running fairs in the country.
Bloomsburg University makes sure this town is bustling. The atmosphere is rural and relaxed while also offering lots of cultural and recreational activities for all to enjoy.
The architecture is historic, the location picturesque and the culture abundant making this one of the best small towns in Pennsylvania.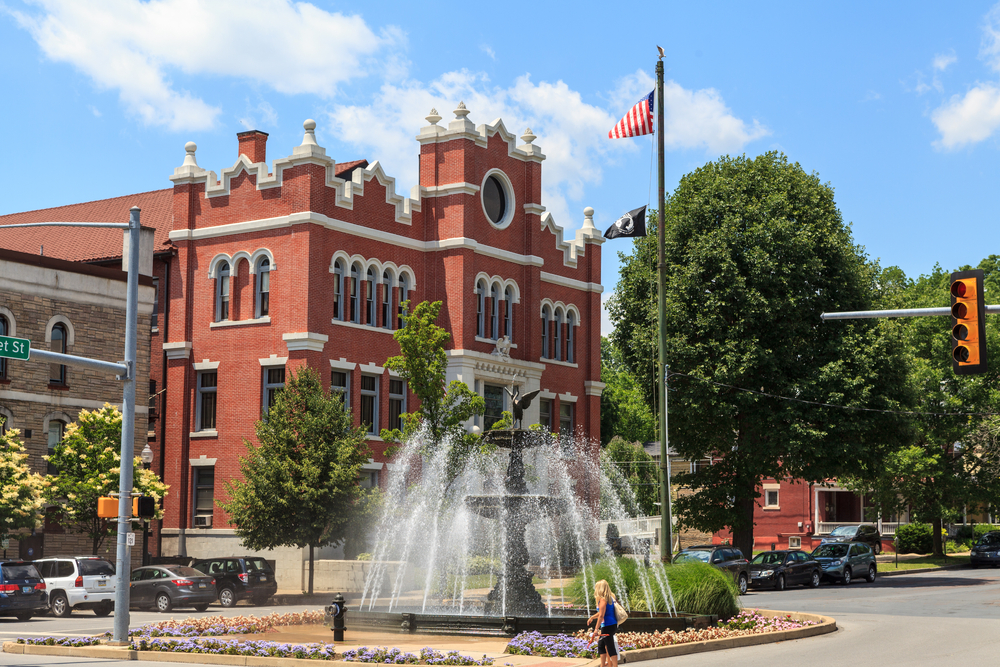 I hope you visit some of these small Pennsylvania towns and you have an incredible time.
Whichever season you go you will find something exceptional to choose from. And Pennsylvania small towns are so worthy of your time.