Are you looking for the best restaurants in Philadelphia Pennsylvania?
Then you've come to the right place!
Philadelphia is the largest city in Pennsylvania, even though it's not the state capital.
The city is probably best known for its extensive Revolutionary American history.
Philadelphia was one of the main cities involved in the founding of the United States of America, and that evidence is all around the city.
Along with its Revolutionary history, Philadelphia also has a well-known foodie scene.
Philly has a large immigrant population and has for centuries. All of those people come to the city and bring their own food traditions that end up being shared.
That means that there is an eclectic and wonderful mix of international cuisine that can be found in Philly.
On this list of the best Philly restaurants, there are Philadelphia staples like cheesesteaks, creative American fare, and a variety of international cuisine options.
So, let's take a look at the 15 best restaurants in Philadelphia Pennsylvania that you absolutely must try!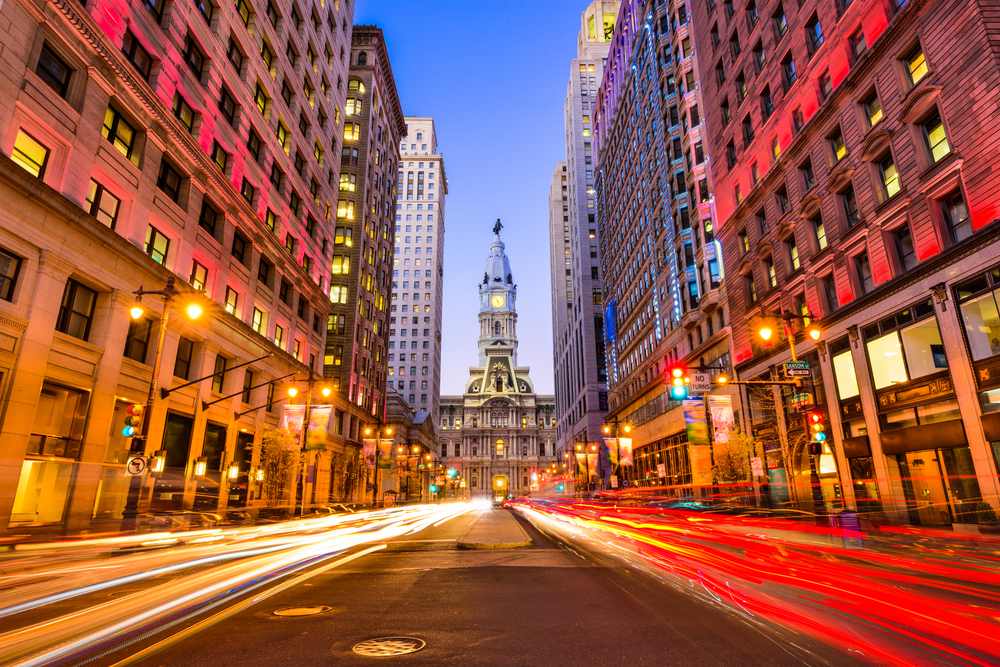 15 Best Restaurants in Philadelphia PA You Must Try
Try A Classic Cheesesteak At Pat's King Of Steaks
There's no other way to start off a list of the best Philadelphia restaurants than with the original Philly Cheesesteak restaurant.
Pat's King of Steaks is said to be the 'Inventor and Originator' of the cheesesteak sandwich.
The restaurant started as a hot dog stand in 1930.
But when a customer tried a steak sandwich that owner Pat Olivier was making for himself he suggested the switch to selling steak sandwiches instead of hot dogs.
Pat took the recommendation seriously, and the Philly Cheesesteak was born.
Now, 90 years later, Pat's is still family-run and at its original, and only location, in South Philadelphia.
They are open 24/7 and their menu includes a variety of Cheesesteaks, a Fish Cake Sandwich, Fries, and Hot Dogs.
Pat's is the perfect place in Philly to try the classic Philly Cheesesteak.
That makes it one of the best restaurants in Philadelphia.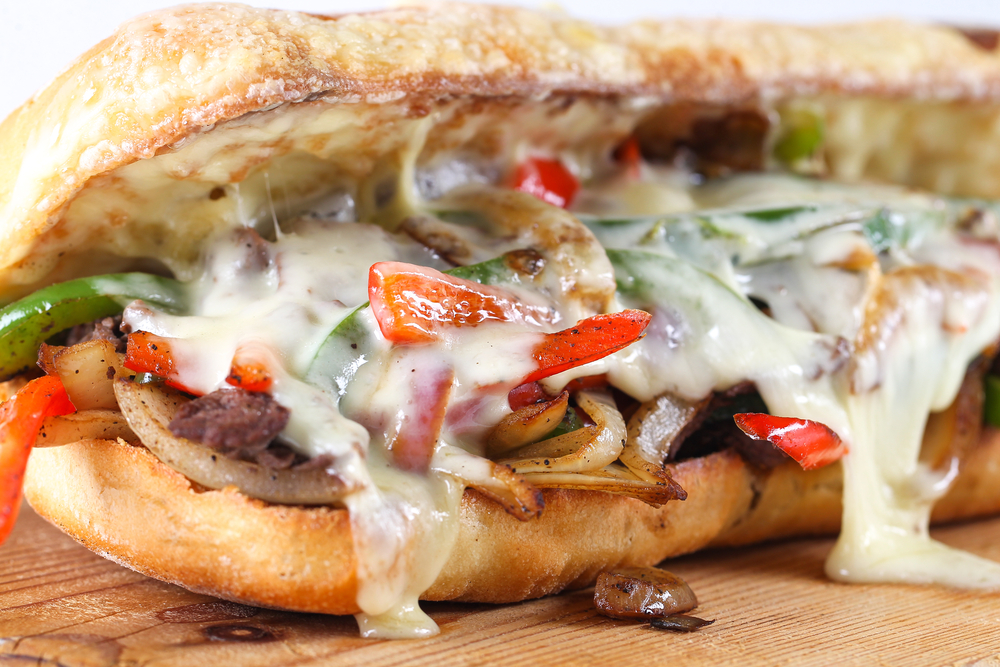 Enjoy French Cuisine At Parc
Parc is a French Bistro-style Philadelphia restaurant on S. 18th Street.
Outside there are bistro tables along the sidewalk where you can sit and people-watch while you enjoy a delicious meal.
Inside the restaurant, you'll find a charming European-inspired space with bistro tables, dark wood, and cream-colored walls, and art scattered throughout the space.
Not only does Parc offer a charming atmosphere, but it also has a wonderful menu.
They offer lunch, dinner, and brunch on the weekends.
On the menu, you'll find delicious options like Beef Bourguignon, Pasta Jardiniere, and Tuna Carpaccio.
As one of the best brunch in Philadelphia options, their brunch menu has Eggs Benedict, French Toast, and Quiche Lorraine.
If you're looking to enjoy some wonderful French cuisine you'll love Parc.
Han Dynasty Is One Of The Best Restaurants In Philly
The original Philadelphia location of the Han Dynasty opened in 2009.
This was after owner Han had successfully opened two other restaurants in the suburbs of Philly.
Now you can find Han Dynasty in the suburbs of Philly, at a few locations in Philly, and Han recently opened locations in NYC.
Han Dynasty quickly became known as the best Philadelphia restaurant for authentic and spicy Szechuan food.
At times, the restaurant is so popular, there is a line to get in and order.
It is so popular because it is absolutely delicious.
Han Dynasty is best enjoyed if you enjoy spicy food.
They do have non-spicy menu items, but their customer favorites and easily their best dishes are all a bit spicy.
The menu includes Spicy Crispy Cucumbers, Dan Dan Noodles, Dry Pepper Style proteins, and Lo Mein and Fried Rice.
Head to Han Dynasty to experience one of the best restaurants in Philadelphia.
Thinking of extending your stay in PA? Here are some interesting cabins in Pennsylvania for you to consider!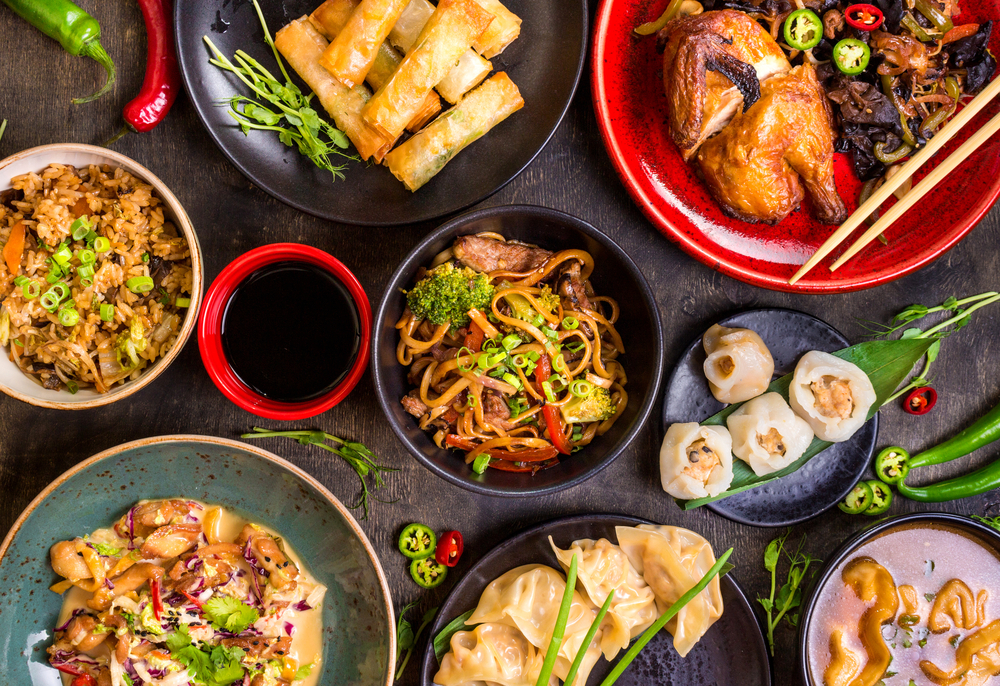 Fork Is Known For Its Creative American Fare
You can find Fork in the popular Philadelphia tourist district, Old City.
They are open for dinner Wednesday through Sunday, for lunch Wednesday through Friday, and for weekend brunches.
While reservations are not required, I highly suggest getting reservations if you want to try this amazing Philly restaurant.
If you stop by for lunch or dinner, you'll find menu items like Rosemary and Thyme Foccacia, Pennsylvania Whole Rainbow Trout, and Coconut Custard.
They are also one of the best brunch in Philadelphia options, especially if you want to spend the day in Old City.
The brunch menu includes a Zaatar Danish, Chilled Melon Soup, Porchetta Benedict, and a Crispy Skate Sandwich.
Fork is a great place to enjoy dinner in Philadelphia if you want to try elevated American fare.
Start Your Morning With Rock -n- Roll At Grindcore House
Grindcore House is a very unique coffee shop with locations in South Philly and West Philly.
While you enjoy vegan coffee house classics you will also be rocking out to heavy metal music.
Yes, that's right, this completely vegan coffee shop is a lively morning coffee stop thanks to the heavy metal music they have playing.
It's one of the things that makes Grindcore House so unique, and people love coming back to enjoy the fun and unique atmosphere.
Along with that fun atmosphere is the exceptional completely vegan menu.
They offer specialty drinks with fun names like the Swamp Thing, or classics like Lattes, Cappuccinos, and hot and iced tea.
Their food menu is full of vegan sandwiches like the Classic Breakfast Sandwich.
They also have baked goods like Zucchini Bread, Sweet Potato Bread, or Blueberry Coffee Cake.
You'll also find seasonal goodies, specialty cakes, and a few gluten-free options.
Grindcore house is one of the best restaurants in Philadelphia PA.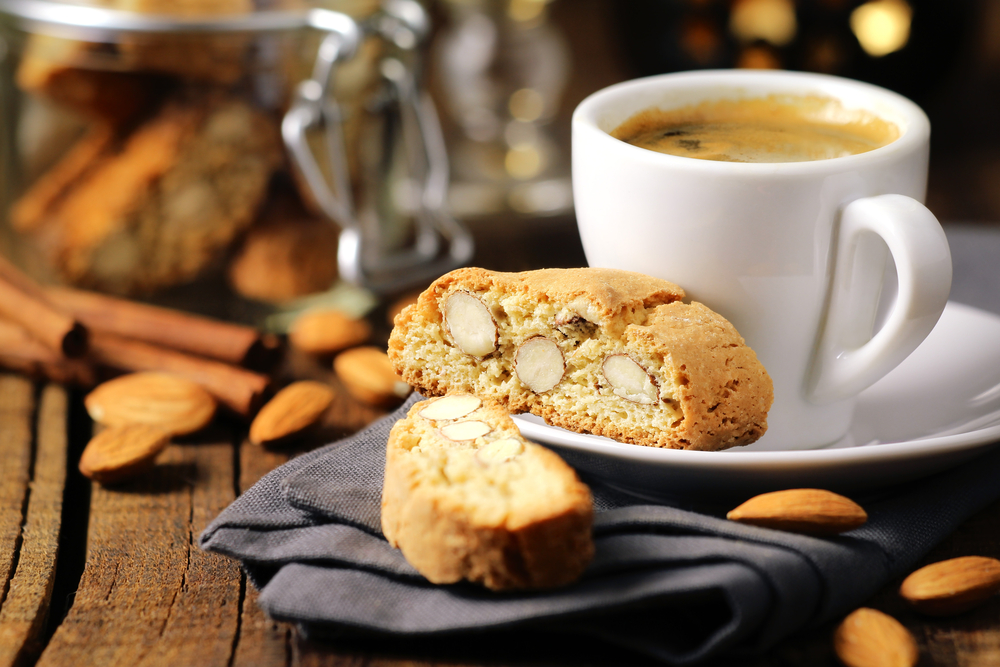 Visit The Butcher And Singer For Amazing Steaks
The Butcher and Singer is one of the top restaurants in Philadelphia.
You can visit the Butcher and Singer restaurant for dinner Thursday through Sunday only.
Reservations are not required but are highly suggested.
This classic steakhouse is designed to resemble a stunning Old Hollywood-style steakhouse.
Think 1940s era Hollywood glitz and glamour paired with delicious steaks and you've got Butcher and Singer.
You'll feel like a celebrity of a bygone era while you enjoy one of the amazing menu items.
The menu includes different cuts of steak, of course.
But you'll find appetizers and entrees that don't center around steak as well.
They also have a Raw Bar, Twin Lobster Tails, and Roast Chicken. Finish your meal with a dessert, like the Turtle Cheesecake or Creme Brule paired with a local wine or coffee.
You can see why this eatery is one of the best Philadelphia restaurants you should consider.
Blackbird Pizzeria
Blackbird Pizzeria specializes in vegan pizzas and sandwiches.
Everything on their menu is vegan, down to the 'cheese' and 'meat' they use in their recipes.
If you're in the mood for pizza, you can get pretty much anything your heart desires.
To go along with your pizza, pick up some vegan wings.
This is a great place to also try a Philly Cheesesteak if you're vegan.
Blackbird has Philly Cheesesteaks, made with seitan and vegan cheese, as well as Italian Hoagies and Seitan Parm Sandwiches.
It's one of the top Philadelphia restaurants for vegan pizza and sandwiches.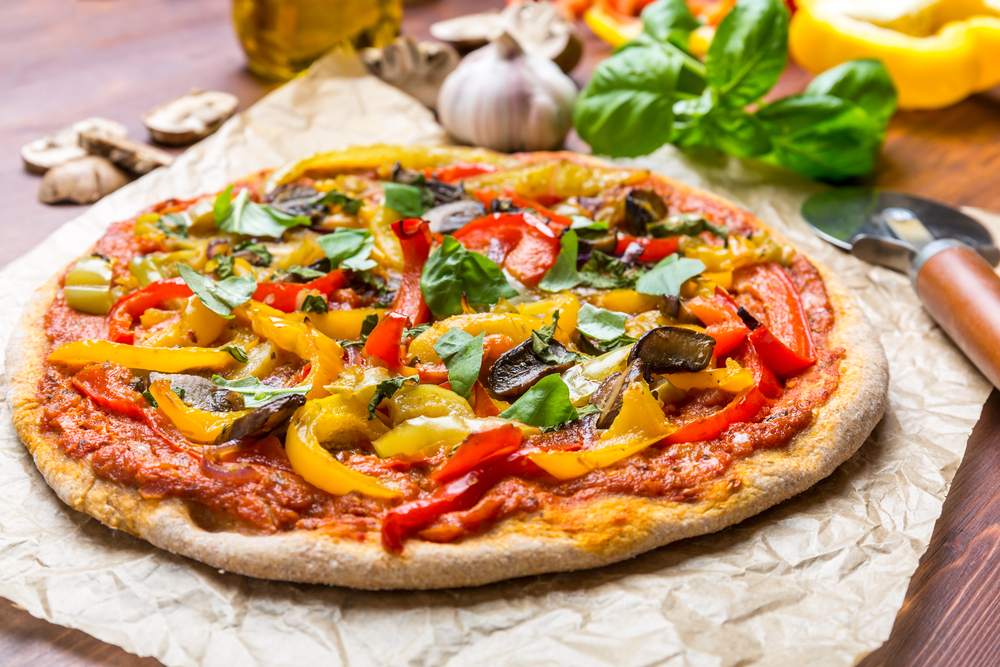 Huda Is One Of The Best Restaurants In Philadelphia
If you're looking for something quick while you're walking around exploring Philly, try Huda.
Huda is a 'fast casual' restaurant on S 18th Street that specializes in unique and delicious sandwiches.
Don't let the term 'fast casual' shouldn't scare you off though.
The sandwiches may be made for you quickly, but after one bite you'll know it's nothing like other restaurants that are considered 'fast casual'.
All of Huda's sandwiches are made on their homemade Milk Buns and the sandwiches are 'seasonal'.
That means that they use seasonal ingredients to create their one-of-a-kind menu options.
Keep that in mind when you plan on visiting. If you're wanting to try something, in particular, you may want to make sure it's still on the menu.
Past seasonal menu items include a Brisket Sandwich, a Maitake Mushroom Sandwich, and a Short Rib Grilled Cheese.
Huda is easily one of the top restaurants in Philadelphia for the perfect meal on the go.
Find Sri Lankan Comfort Food At Sri's Company
At Sri's Company, you'll be able to try a different kind of cuisine.
You don't typically see Sri Lankan food at many places, but that is what Sri's Company specializes in.
It is an incredibly popular restaurant in Philly that has been open since early 2021.
Currently, Sri's Company is on the lookout for a permanent storefront.
That means that if you want to try their amazing Sri Lankan comfort food, you'll need to pay attention to their schedule.
They frequently host 'pop-up' events or are featured at different venues.
Until they open a permanent storefront, those are the only places you'll be able to find Sri's Company.
On their menu, they have classic Sri Lankan comfort foods like Dhal Curry, Katta Sambol, and Milk Toffee.
Try Vegan Falafel At Goldie
For a quick vegan meal on the go, head to Goldie.
Goldie makes fresh-to-order Vegan Falafel, French Fries, and Tehina Shakes.
All of the Falafel is Israeli-style and also includes Israeli salad and other toppings tucked into a warm pita.
Each sandwich is built when you order it, so you won't be eating anything that's been sitting under a heat lamp.
The combination of delicious vegan ingredients and fresh produce has made Goldie one of the most popular vegan restaurants in Philadelphia PA.
There are three locations scattered throughout the city.
Each of them has a different opening schedule, so keep that in mind if you plan to grab a quick vegan bite to eat.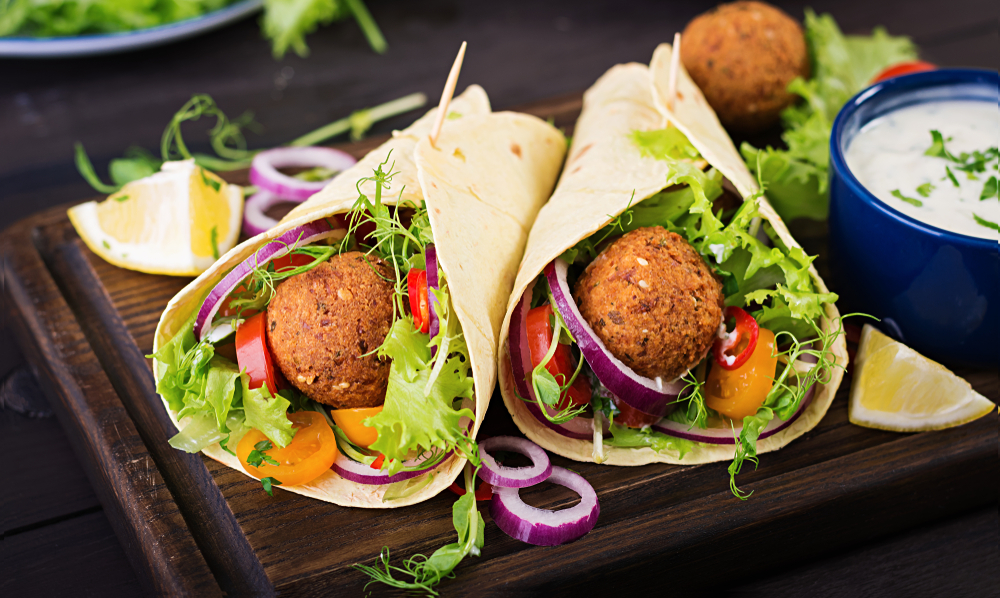 Sample The Varied Menu At Alma Del Mar
Alma del Mar is a Mexican restaurant located on 9th Street in Philadelphia, PA.
You can find the restaurant open seven days a week, from 7 am to 4 pm.
Because they are open for all three major meals of the day, they have a pretty eclectic menu.
The menu is also mostly seafood dishes, but there are still items for those who don't love seafood.
There are breakfast options like Bacon Banana French Toast, Tofu A La Mexicana, and Molletes.
But there is also a big lunch and dinner menu too.
For lunch and dinner, you can try the Salmon A La Veracruzana, Shrimp Tacos, and Coctel de Camaron.
On top of that, they also serve fresh juices and smoothies.
It's a really eclectic menu that makes it one of the best Philly restaurants.
Federal Donuts Is One Of The Best Restaurants In Philadelphia
Federal Donuts is a Philly-based donut chain.
They opened their first restaurant in 2011 and now there are six stand-alone locations, two locations in Whole Foods, and even stands in Philly sports arenas.
Federal Donuts grew so quickly because they are so good.
The donuts are 'old-fashioned style' and they offer a selection of Classic and Fancy Donuts.
There are also seasonal flavors, a selection of Coffees and Teas, and some locations have an extended menu.
On the extended menu, you'll find absolutely delicious Fried Chicken, Breakfast Sandwiches, Wings, and Fries.
A popular item, in particular, is their Zataar Spiced Chicken and Fries.
Federal Donuts is easily one of the top restaurants in Philly.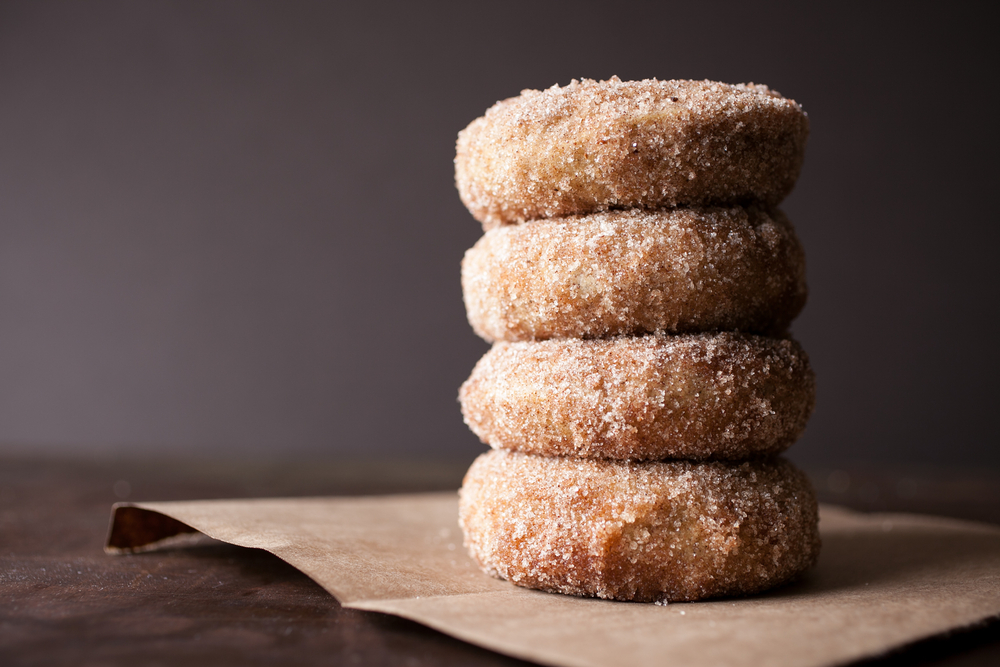 Enjoy Upscale Vegan Dishes At Vedge
Vedge is located in an old Philadelphia brownstone mansion in Center City.
The restaurant is open for dinner from Tuesday through Sunday and is completely vegan.
Reservations are not required, but it's an incredibly popular Philly restaurant, so they are highly suggested.
Their menu includes a selection of small plates that have been expertly crafted.
You can try the Celery Root Rillettes, Braised Market Greens, Spicy Dan Dan Noodles, and Ssamjang Tofu.
They also serve desserts like Halva Cheesecake and Persian Love Cake that pair perfectly with a selection from their wine menu.
If you want to try one of the top restaurants in Philadelphia for vegan food, you've got to try Vedge.
Jim's Steaks Is Another Popular Spot For Philly Cheesesteaks
Philadelphians, and visitors, are all very particular and split on where you'll find the best cheesesteak.
While Pat's is the original creator of the Philly Cheesesteak, there have been many competitors throughout the years.
One of those competitors that people love is Jim's Steaks.
Jim's opened in 1976 on South Street and instantly became one of the top restaurants in Philadelphia to get a Philly Cheesesteak.
Their menu is pretty simple.
There is a variety of Cheesesteaks, of course.
But they also have a selection of hoagies.
Popular options are the Special Italian, the Prosciutto and Cheese, and Turkey and Cheese.
If you want to try one of the best Philly Cheesesteaks or Hoagies, try Jim's Steaks, easily one of the most popular Philly restaurants.
Famous 4th Street Delicatessen Is One Of The Best Restaurnts In Philadelphia
The Famous 4th Street Delicatessen is famous for a reason.
They have been open in Philadelphia since 1923, and even though it changed hands in the early 2000s, the restaurant is still a favorite Philadelphia restaurant.
Along the walls of this restaurant in Philadelphia, you'll see photos of famous patrons, including President Barack Obama in 2010.
It is a Jewish Delicatessen that features classic, homemade menu items and is open daily for breakfast, lunch, and dinner.
Their menu is absolutely massive and includes items like Hot Pastrami Overstuffed Sandwiches, Corned Beef Reuben Sandwiches, and Burgers and Cheesesteaks.
They also have Kugel, Kishka, and Potato Pancakes.
The Famous 4th Street Delicatessen is the go-to place for a classic Jewish Deli experience!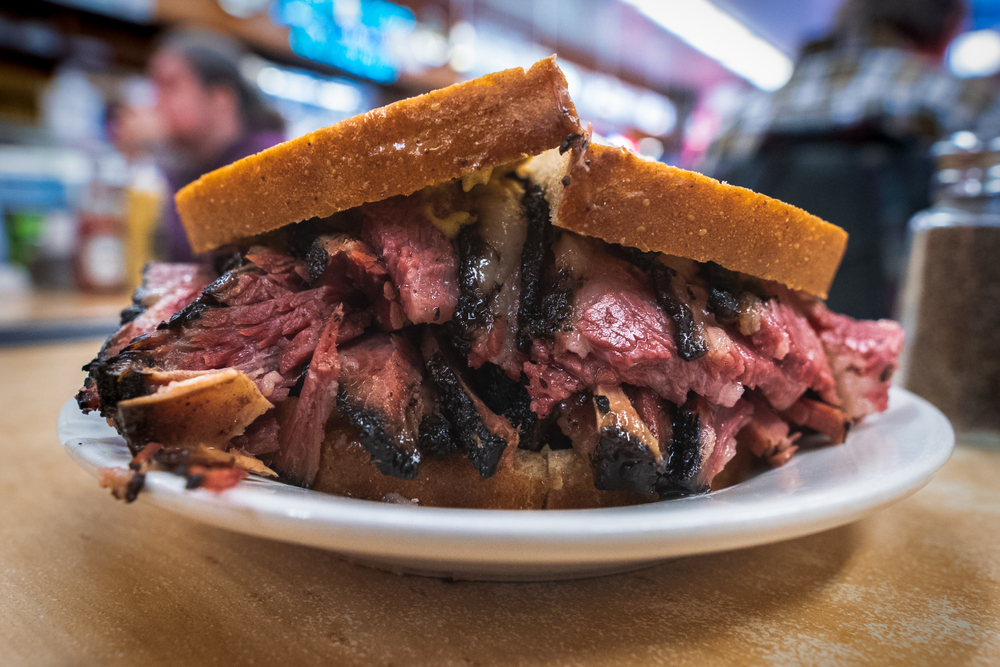 With so many amazing restaurants in Philadelphia, it is so hard to narrow it down to just a few.
Are there any that you think I'm missing? Have you tried any of these amazing Philly restaurants?
I'd love to hear about your favorites in the comments!
—
No matter if you are road tripping or flying into Philadelphia, here you will find packing tips on how to pack lightly to help you stay organized on your trip.