If you're looking for the best things to do in Pittsburgh Pennsylvania then you've come to the right place!
Pittsburgh is known as the 'steel city' because its main source of business for many years was its over 300 steel-centric businesses.
The city is also known for its many beautiful steel bridges, over 446 to be exact.
But Pittsburgh has way more to offer than just its steel industry.
It has been the home of famous artists like Andy Warhol, Frank Lloyd Wright built his famous Fallingwater nearby, and the Carnegie family opened some of the best museums in the state.
There is an endless amount of Pittsburgh attractions for you to explore when you visit Pennsylvania's biggest western city.
Let's take a look at some of the 16 best things to do in Pittsburgh, PA!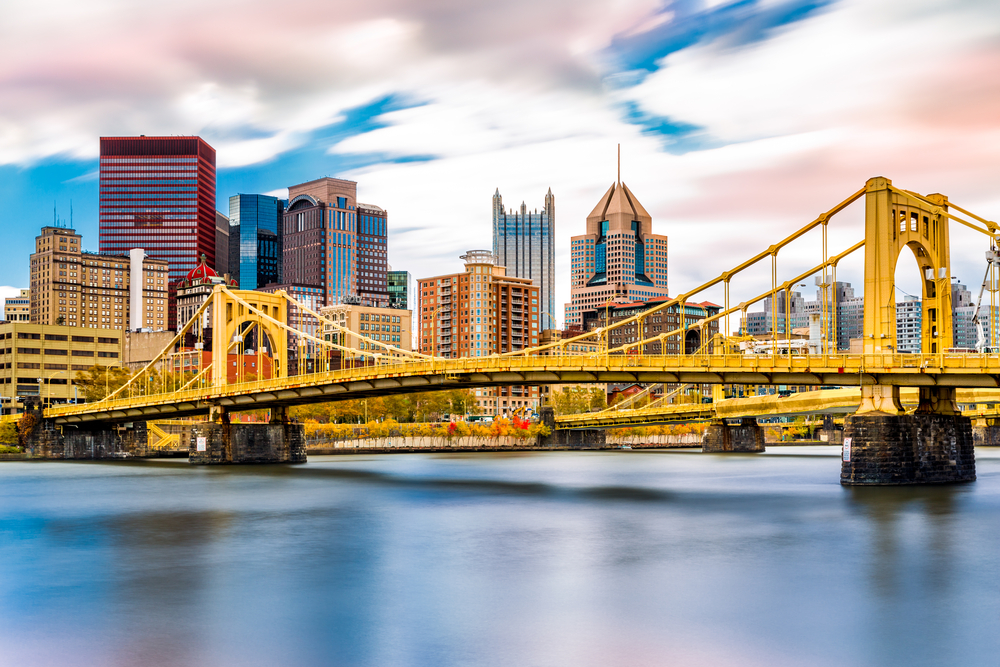 16 Best Things To Do In Pittsburgh PA You Shouldn't Miss
Experience Pop Art At The Andy Warhol Museum
The artist who practically invented Pop Art, Andy Warhol, was born and raised in Pittsburgh.
Pittsburgh is very proud of its hometown artist, so it's no surprise that there is an entire museum dedicated to Warhol's works.
They have a massive permanent collection of Andy Warhol's many different pieces.
It's actually the largest art museum dedicated to a singular artist in North America.
Inside you'll find 7 floors full of over 13,000 different works by Warhol.
There are paintings, photographs, films, sketches, and sculptures scattered throughout the 17 galleries.
Whether you love art or just want to see some of Andy Warhol's more famous pieces, this is easily one of the best things to do in Pittsburgh PA.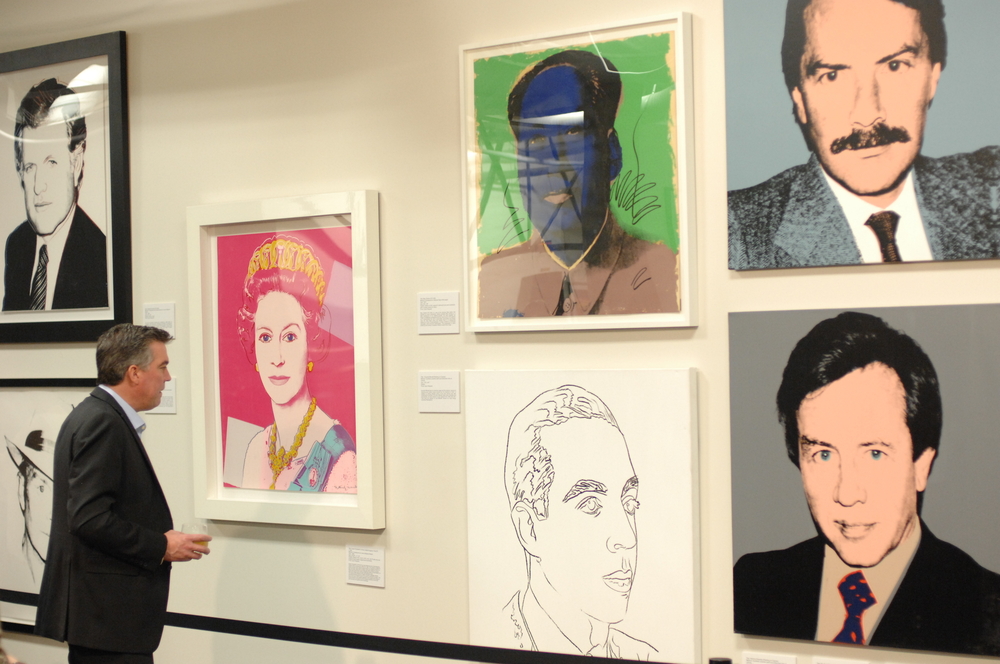 Walk Through The Greenhouses At The Phipps Conservatory
All year you can enjoy beautiful fresh greenery and gardens at the Phipps Conservatory.
The Phipps Conservatory can be found in Schenley Park and is a city landmark.
It's also listed on the National Register of Historic Places.
The beautiful conservatory and botanical gardens are easily one of the best attractions in Pittsburgh Pennsylvania.
You can take guided tours or simply walk the gardens yourself.
Throughout the year the conservatory also hosts different seasonal events like flower shows, holiday light gardens, and more.
If you prefer biking to walking, you can explore Pittsburgh on a Burgh Bike Tour.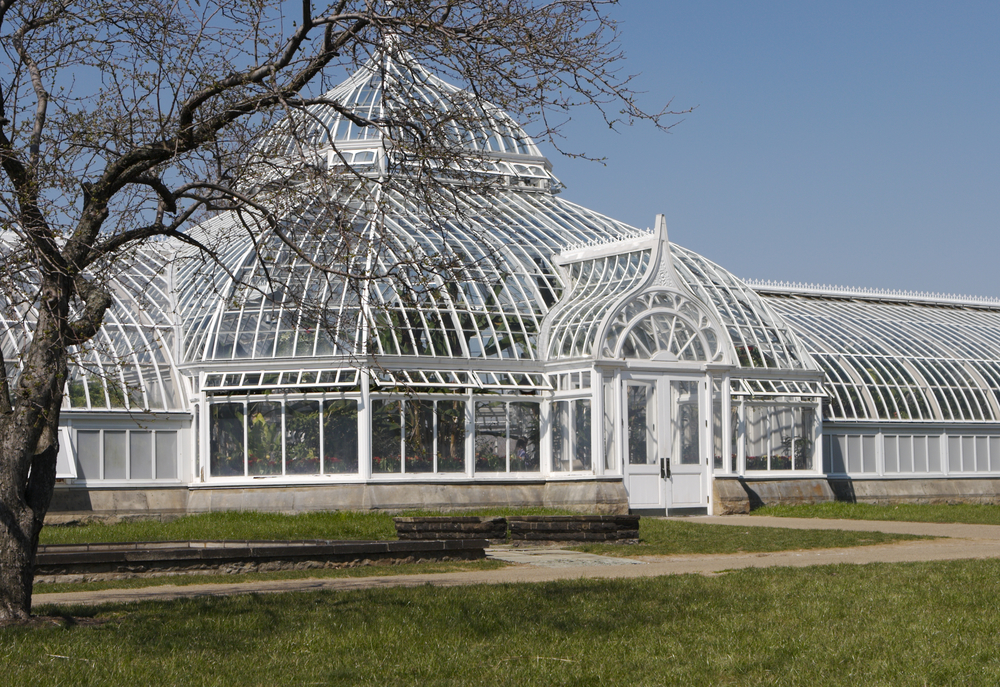 The Cathedral Of Learning Is One Of The Best Things To Do In Pittsburgh
The Cathedral of Learning is possibly one of the most iconic buildings in Pittsburgh.
It stands in the center of the campus for the University of Pittsburgh at 535 feet.
The cathedral is actually the tallest educational building in the Western Hemisphere!
It is also the second-tallest building designed using Gothic architecture in the world.
You don't have to be a student or alumni of the private college to see this stunning piece of architecture.
Inside, the university has classrooms, offices, and even a studio theater and food hall.
The main floor is known as the Common Rooms and is absolutely stunning to walk through.
The Cathedral of Learning is one of the best Pittsburgh attractions.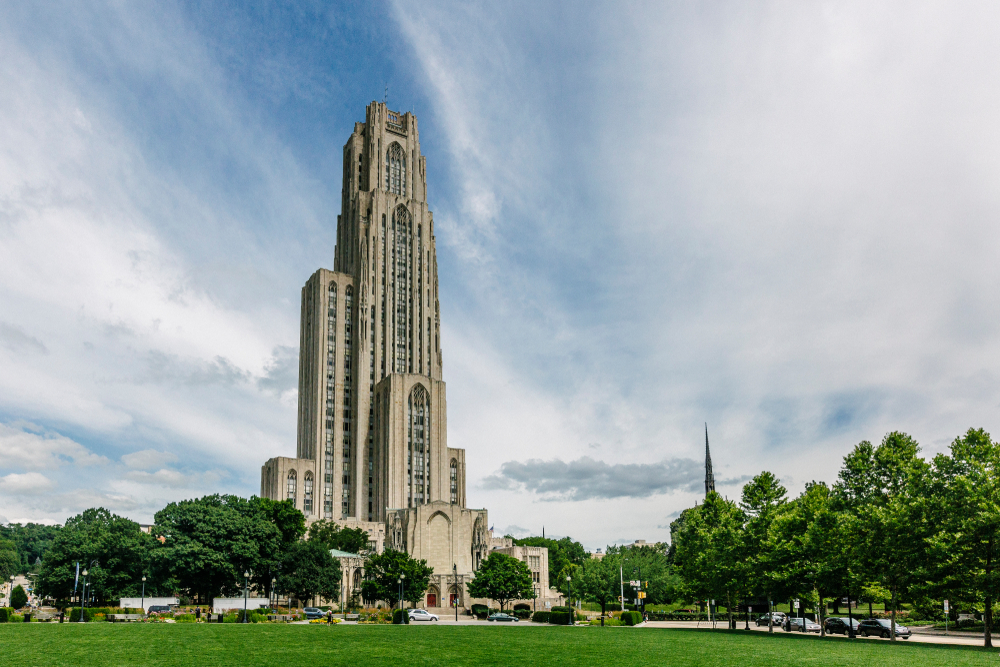 Have Some Fun At Kennywood
Just outside of Pittsburgh you'll find Kennywood.
Kennywood is an amusement park that is easily one of the best Pittsburgh attractions.
At Kennywood, you'll find a fun mixture of classic amusement park rides and more modern thrill rides.
They also have 12 kid-friendly rides, which make it one of the best family-friendly things to do in Pittsburgh.
Kennywood is open seasonally from Memorial Day to Labor Day.
They also have a Halloween and Christmas event that they host on weekends in October and December that is a fun activity in Pittsburgh.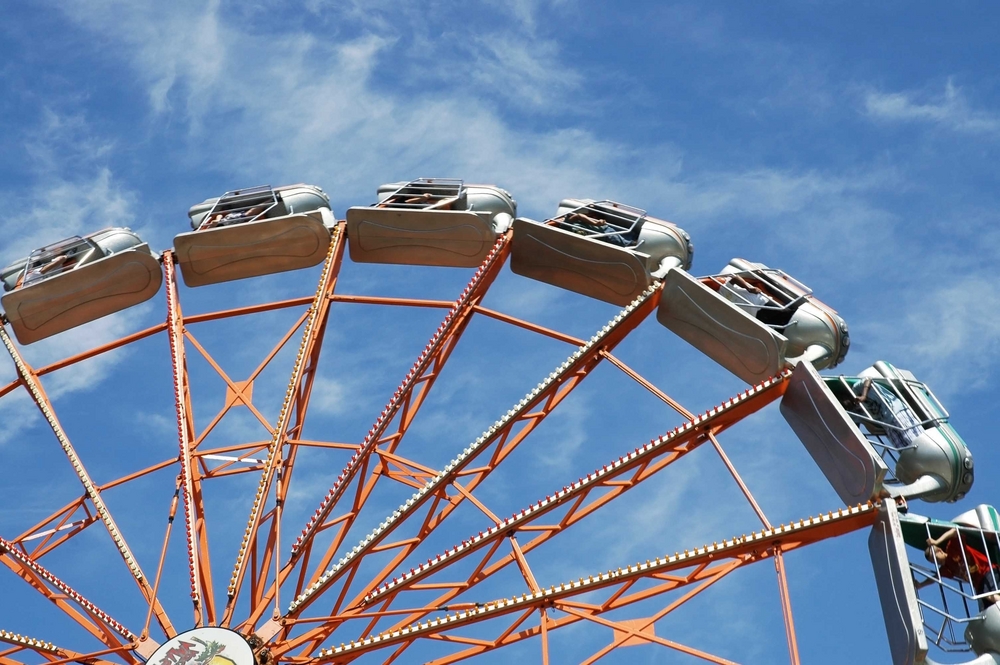 The Seeing The Views From The Monongahela Incline Is One Of The Best Things To Do In Pittsburgh
The Monongahela Incline entrance is located near the Smithfield Street Bridge in Pittsburgh.
If you want to see some stunning views of the city, the Monongahela Incline is the best way to do that.
The incline is a funicular and was designed and constructed in 1870.
It's actually the United State's oldest continually operating funicular.
It was originally built to transport coal miners up Mount Washington.
Now it's a cheap Pittsburgh attraction that gives you the opportunity to see the best views of the Pittsburgh skyline.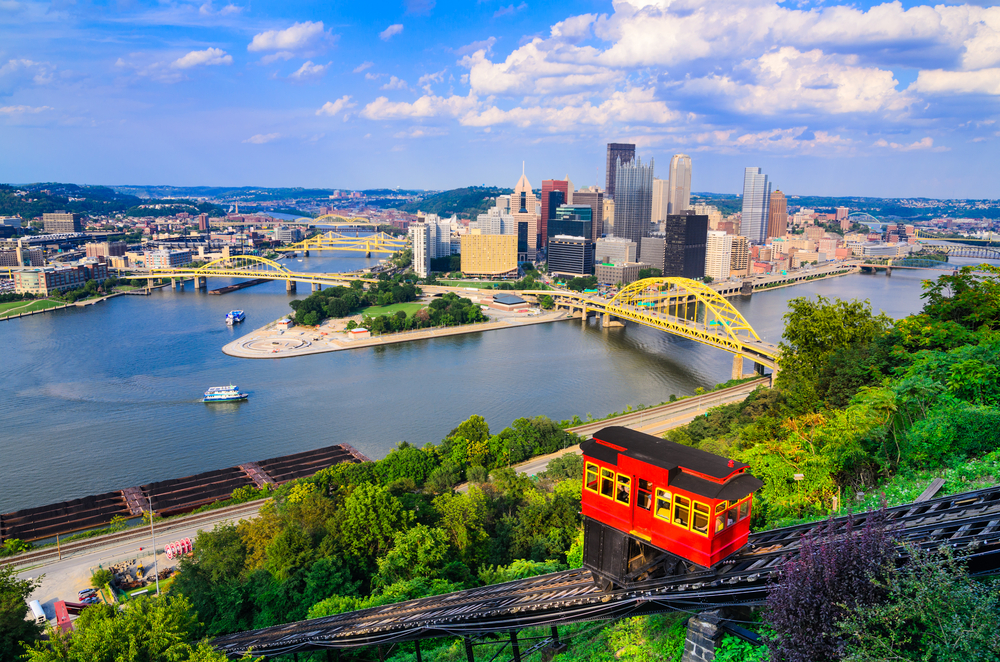 Learn Something New At The Carnegie Museum Of Natural History
Visiting the Carnegie Museum of Natural History is one of the best things to do in Pittsburgh Pennsylvania.
It is open Wednesday through Monday, typically from 10 am to 5 pm.
There is a small fee to get into the museum, but it is totally worth it.
The museum has permanent exhibits on paleontology, gemstones, botany, ancient Egypt, and much more.
Throughout the year you'll also find a revolving series of special exhibits on everything from mega fish to deadly fungi.
It's easily one of the most fun things to do in Pittsburgh.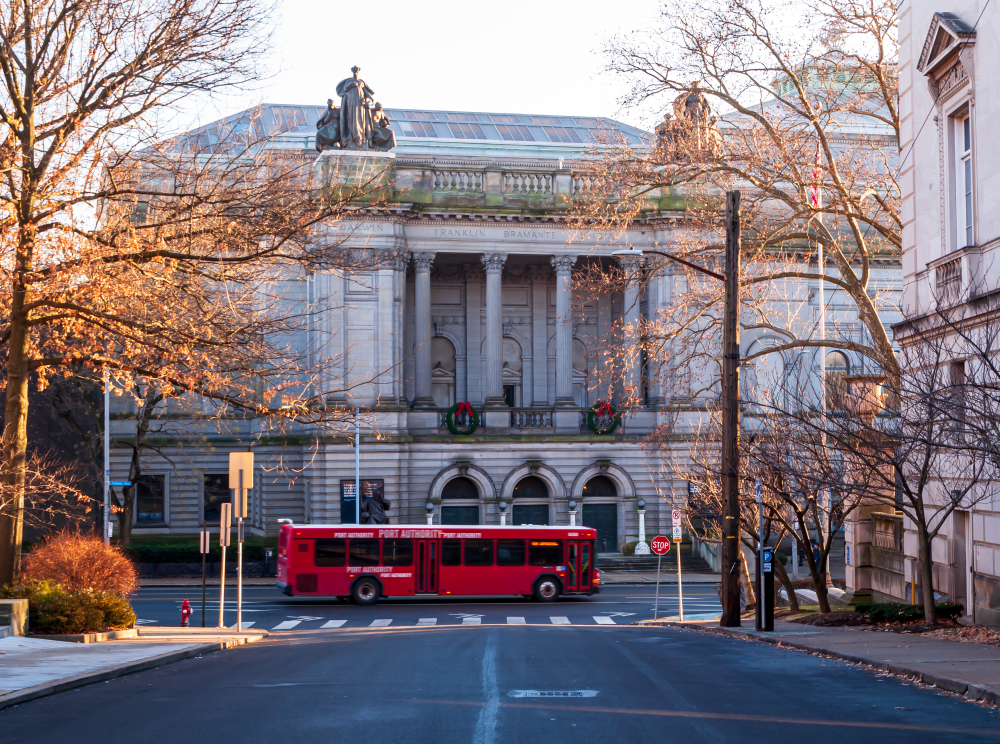 Explore The Frick Art Museum And Mansion
The Frick Art Museum and Mansion is a beautiful place to explore in Pittsburgh Pennsylvania.
Inside you'll find a permanent collection of works, primarily from the gilded age.
There is also a Car and Carriage Museum which is pretty cool too.
While you're there, I also suggest spending some time exploring the grounds around the Frick Mansion.
There are beautifully manicured lawns, gardens, and paved trails for you to wander down.
If you're looking for one of the best Pittsburgh attractions, then I suggest a trip to the Frick.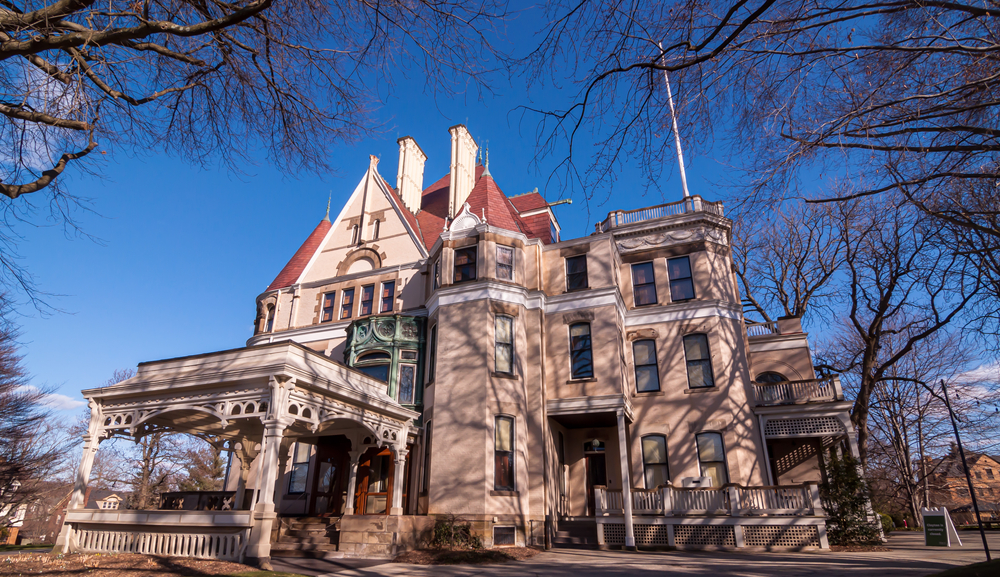 Head Just outside Of Pittsburgh To See Frank Lloyd Wright's Fallingwater
Even though it is about an hour outside of Pittsburgh, one of the best things to do in Pittsburgh is a trip to Fallingwater.
Fallingwater is possibly one of Frank Lloyd Wright's most iconic homes.
The stunning home is located in Mill Run PA and was built in 1937.
As soon as the home was finished it became one of the most iconic pieces of American architecture.
Today people travel from all over the world to see this stunning home nestled in the woods just outside of Pittsburgh PA.
If you are wondering what to do in Pittsburgh and are willing to take a short drive, you absolutely must see Fallingwater.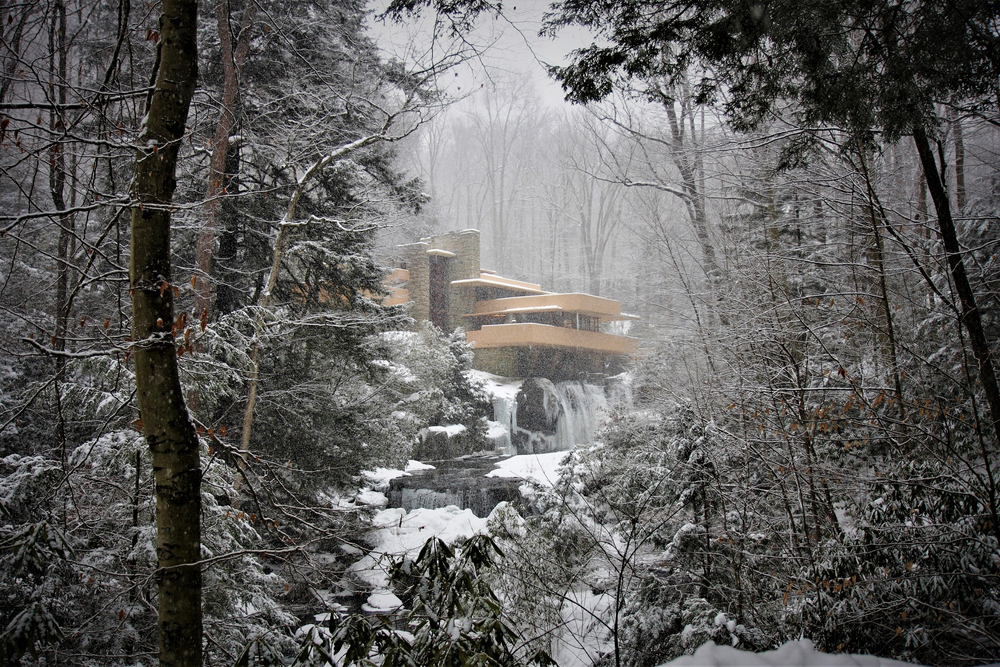 The Baynerhof Museum Is One Of The Best Things To Do in Pittsburgh
If you're looking for a more unique Pittsburgh attraction, try the Baynerhof Museum.
The Baynerhof Museum is a large home that looks like it's been plucked from the German countryside.
It is the former home of Charles B. Brown III and is full of an incredibly unique collection.
That collection is the thousands of music boxes, antique automatic music machines, and tons of other unique and fascinating pieces.
You'll find the collection scattered through the massive home that has secret passageways, hidden rooms, and rooms stuffed with oddities.
There is something interesting waiting to be discovered around every corner of the Baynerhof Museum.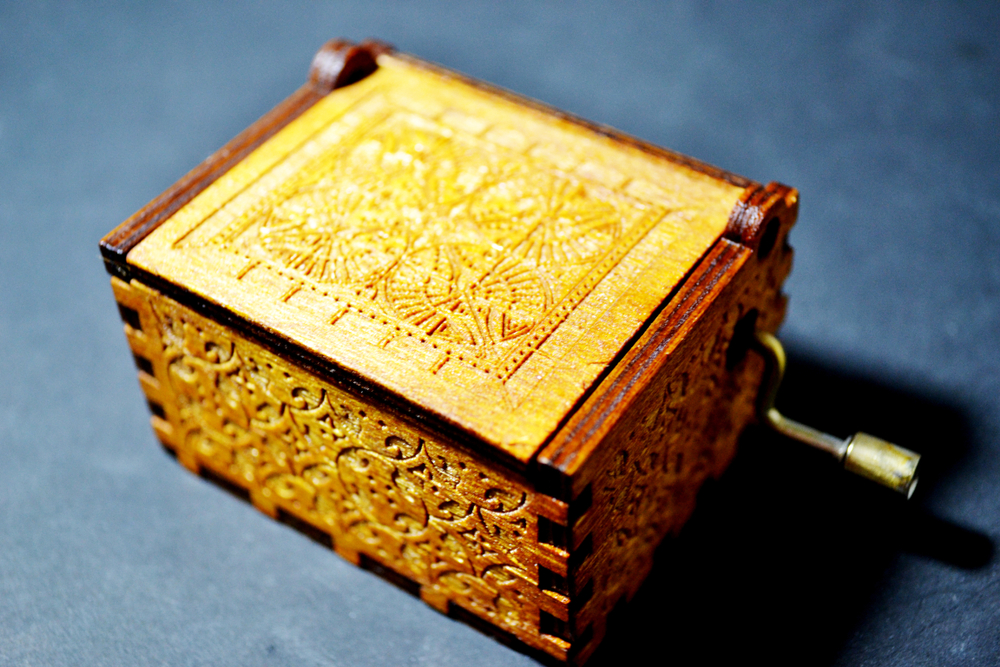 Stroll Through Mellon Park
One of the best things to do in Pittsburgh PA on a beautiful day is a stroll through Mellon Park.
The park is actually more of a walled garden that was originally built in the 1920s.
It was originally part of the Mellon Estate, which is how it gets its name.
In 2009 the beautiful walled gardens and park were restored to their former glory, and have been a favorite Pittsburgh attraction since.
Inside the gardens, you'll find beautiful shrubs, tall trees, manicured and perfectly designed flower gardens, and a lush green lawn.
The park is a popular place to enjoy a picnic lunch or a sunny day spent relaxing with a good book.
That's what makes it one of the best things to do in Pittsburgh Pennsylvania.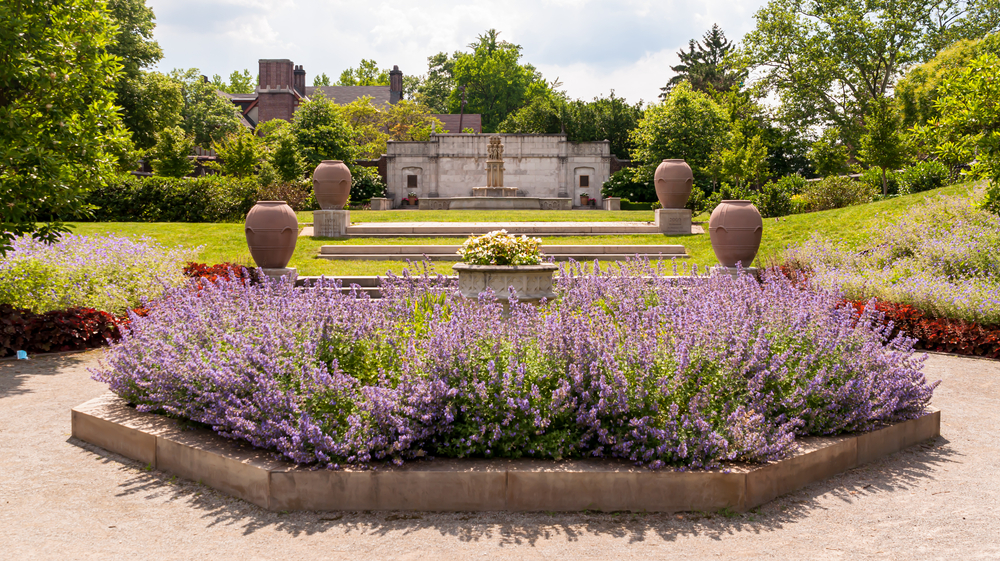 See One Of The New Exhibits At The Carnegie Museum Of Art
The Carnegie Museum of Art was founded in 1895 and is actually the first American museum with a primary focus on contemporary art.
It is actually located inside the Carnegie Museum of Natural History.
The entire area is a kind of complex of Carnegie founded museums dedicated to various topics in art and science.
The museum of art continuously has unique exhibits that focus on the ever-changing landscape of contemporary art.
You'll be able to see up-and-coming artists, famous modern artists, and fun exhibits like contemporary art made from legos.
No matter if you are an art lover or just want to experience something different, I highly suggest taking a trip to the Carnegie Museum of Art.
It's easily one of the best things to do in Pittsburgh.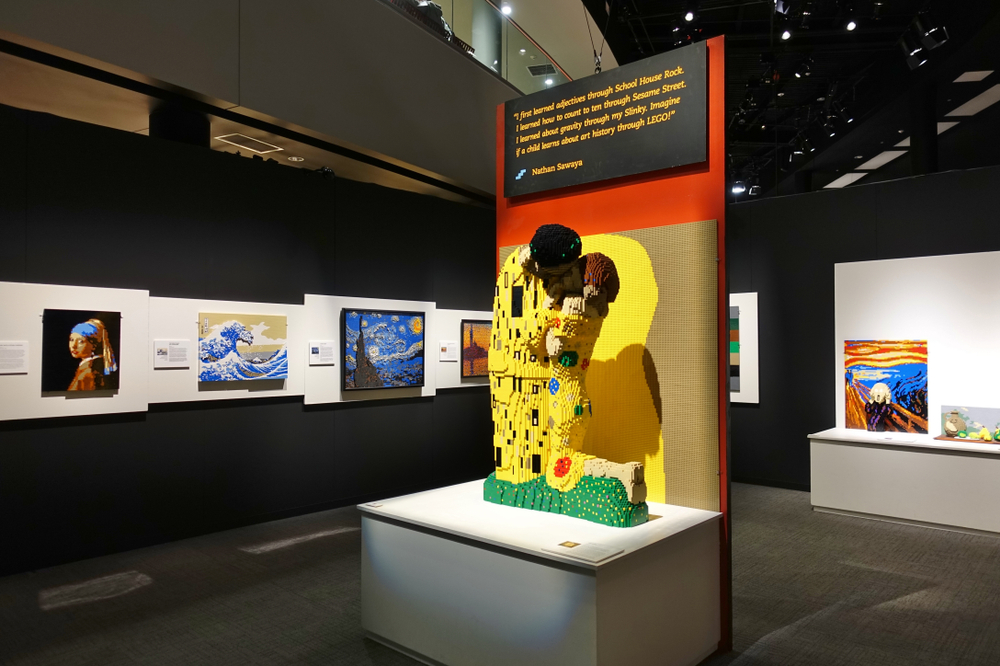 The Hartwood Acres Park Is One Of The Best Things To Do In Pittsburgh PA
Hartwood Acres Park is 629 acres of beautiful green space just outside of Pittsburgh PA.
It's one of the best places to see fall foliage and is full of hiking trails to explore.
Nestled on the acreage is also a stunning mansion that you can explore with a porch to sit on.
In the summer months, there are weekly live concerts in the park.
If you have time, I suggest strolling through the sculpture garden too.
The sculpture garden is fairly new and full of unique pieces from local artists and even some world-renowned artists.
It's a beautiful place to visit, all year long, which is why it's one of the best Pittsburgh attractions.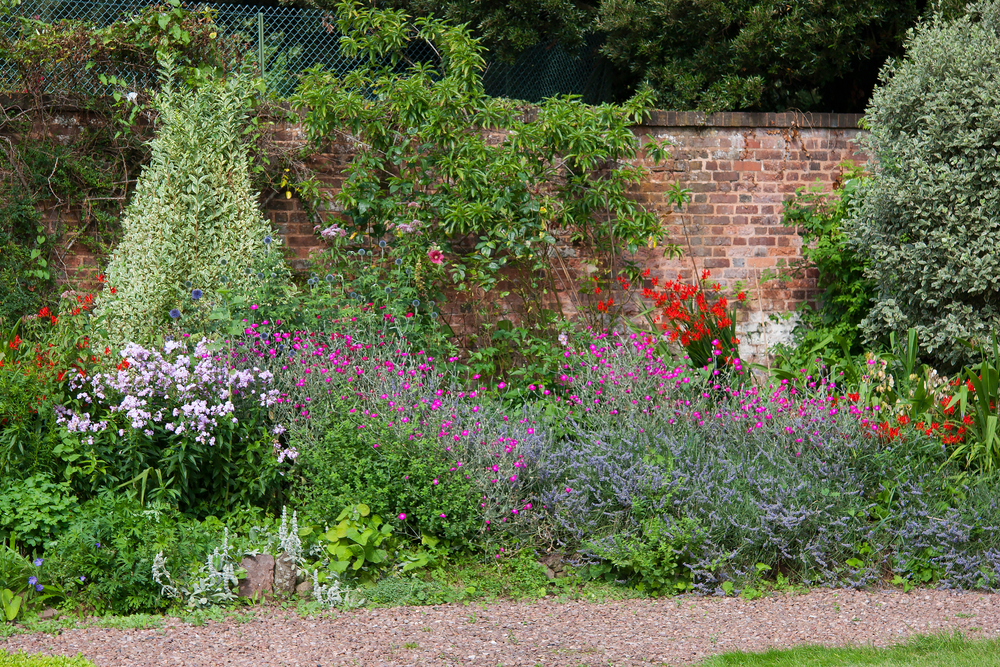 Stop By The Pittsburgh Skyline Overlook
Everyone who calls Pittsburgh home knows the best places to see epic views of the city.
One of those is by taking the Monongahela Incline.
If you don't want to ride the incline, then the next best place is the Pittsburgh Skyline Overlook.
The Pittsburgh Skyline Overlook is often called the West End Overlook.
It is right by the Grandview Overlook, another popular spot for iconic Pittsburgh views.
While there you'll be able to take in some breathtaking views of the skyscrapers that make up the Pittsburgh skyline, along with the many city bridges.
It's one of the best things to do in Pittsburgh.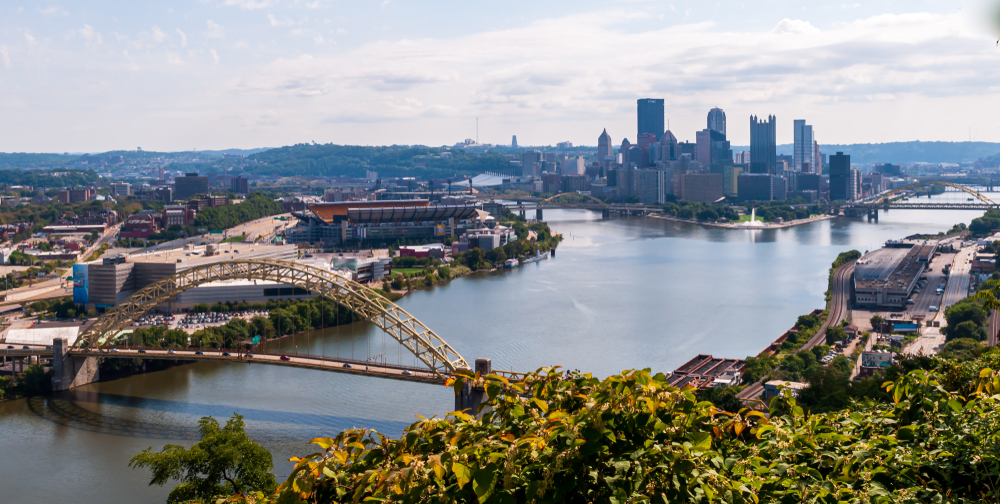 Spend Some Time At Fall Run Park
If you need a break from all the city has to offer, take a short drive outside of Pittsburgh to Fall Run Park.
Fall Run Park is actually home to the largest waterfall near Pittsburgh.
It's not terribly big, but the 25-foot drop is pretty impressive.
At the park, you'll also find hiking trails, a playground, and a baseball field.
You can hike to the top of the waterfall or you can climb the rocks into the basin where the water flows from the fall.
It's a fun thing to do in Pittsburgh, especially if you're looking for a family-friendly activity.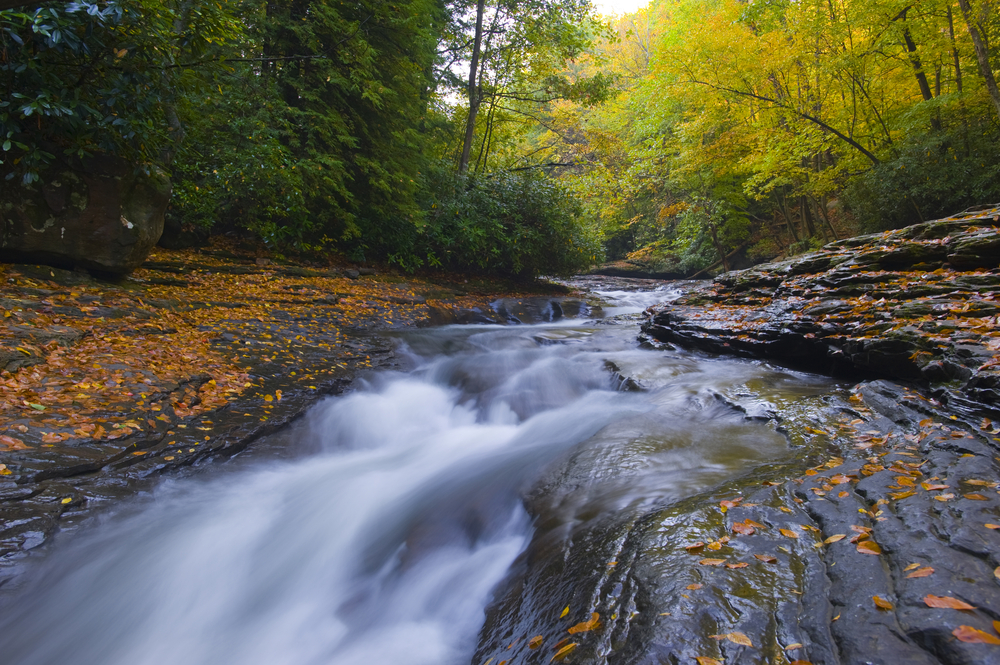 Explore The Eccentric World Of Randyland
Randyland is part art gallery, part immersive experience.
It is an incredibly colorful landmark in Pittsburgh Pennsylvania that offers free admission for all who want to explore it.
Outside the building, you'll find large beautiful paintings, mosaics, and sculptural pieces.
It's no surprise that it's one of the most Instagrammed spots in the US.
If you're looking for some fun and colorful photos to commemorate your trip to Pittsburgh Pennsylvania, then you must make a stop at Randyland.
Even if that's not really your thing, I can't suggest stopping there enough.
It's a super cool attraction in Pittsburgh PA that is truly unique to Steel City.
If you are considering extending your stay in Pennsylvania, consider looking into some of these Pennsylvania Airbnbs.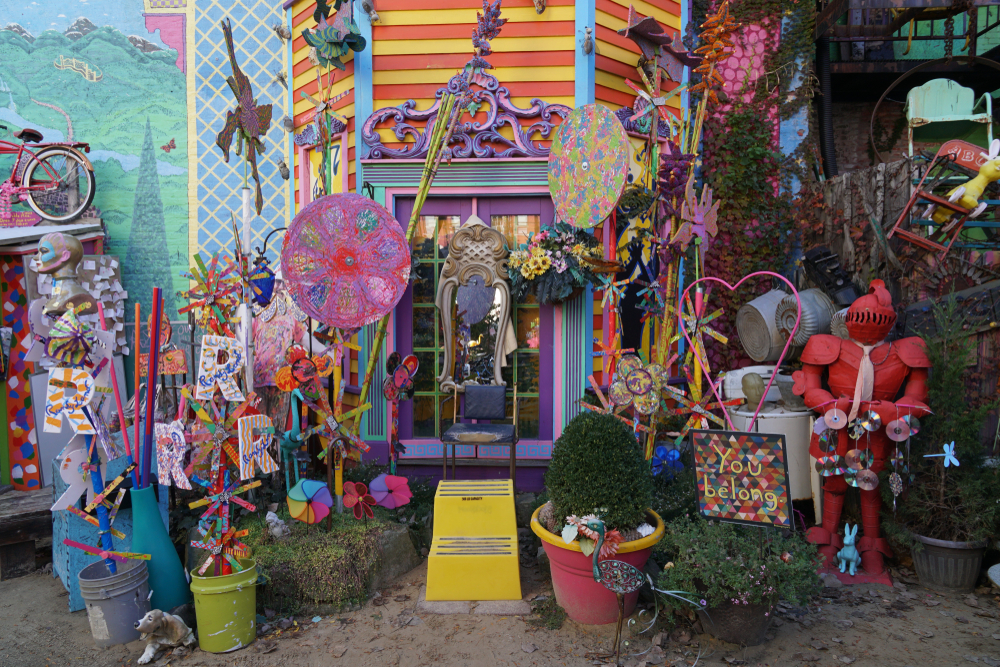 Walk The Three Rivers Heritage Trail
The Three Rivers Heritage Trail meanders throughout the city all along the river.
It's a great way to explore the areas along the river and see some stunning views of the city.
The trail system is over 33 miles long, so there is plenty for you to explore.
Many of the trails are even on both sides of the river.
So you can see views of the city or views of the pretty river banks.
If you find yourself in need of a break from the city, but you don't want to go far, I suggest walking along the Three Rivers Heritage Trail.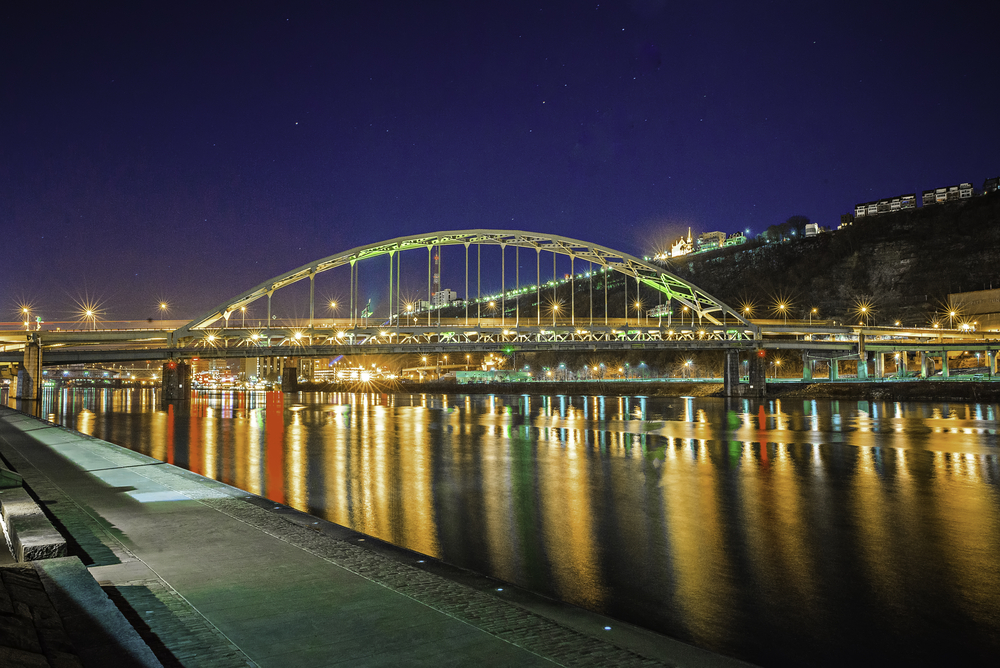 Packing List For Visiting Pittsburgh Pennsylvania Attractions
If you will be traveling, either by plane or by car to Pittsburgh, Pennsylvania, here are some tips on how to pack lightly.
A concealed travel pouch may be one of the most important items you bring along when visiting Pittsburgh PA attractions. It is always important to protect your personal information. Identity thieves are everywhere.
This unisex RFID blocking concealed travel pouch is lightweight and comes in several colors. It has lots of organization to give you peace of mind.
You can place it under your hiking clothes next to your body to carry your ID safely.
If you have a pouch already that does not come with the RFID protection, as I do, these RFID sleeves are the perfect solution.
This configuration comes with enough credit card sleeves that the entire family would be protected. They are slim too, so they will easily fit into your pouch or wallet.
If you are planning on taking a lot of pictures with your phone you will definitely want to consider an external charging battery. This Anker high-speed phone charging battery is the exact one I carry with me on all of my trips.
It can be used on a variety of phones, not just an iPhone like I have. And wow is it fast!
I like that it holds its charging capabilities for several uses so I do not have to worry about it while out and about, and if I forget to recharge it at night, it will still be good to go the next day.
My daughter gifted me with this FugeTek selfie stick and tripod setup for my birthday. I absolutely love it! It is made of lightweight aluminum and is so easy to use.
It has Bluetooth connectivity and is a breeze to use for taking selfies when staying in one of the best Airbnbs in Illinois.
Hydration is so important when traveling. You want to remain hydrated throughout your travels to support your immune system which in turn will be stronger to fight off any germs you will encounter during your travels.
You will want to bring your own refillable water bottle with you.
I never leave home on a trip without my Bobble filtration bottle. The 18.5-ounce size is perfect for hiking and it fits nicely in the pocket of a backpack.
When filled with water, it is not too heavy to carry. And the charcoal filter ensures fresh clean water whenever you fill the Bobble.
Perhaps you are traveling a long distance and packing space is a premium in your suitcase, or in your car.
Then this set of collapsible silicone foldable water bottles would work well for you. Would not take up much space at all.
You will want a backpack or daypack with you to store snacks, your water bottle, phone, extra clothes, etc.. when hiking This foldable water-resistant backpack would be great
It is very affordable and is available in many color options for you to choose from. The fact that it folds down into a zippered pouch will make it easy to pack.
—
Pittsburgh is a beautiful city in western Pennsylvania that is full of unique things to do and see.
Whether you like art galleries, fun museums, or even pretty parks, there is a Pittsburgh attraction for you to enjoy.
Once known as the Steel City, Pittsburgh PA has become a city bursting with a unique culture that doesn't just revolve around its steel industry. For instance, you can take a Downtown Walking Whiskey Tour to learn about the city's whiskey history.
Have you tried any of these fun things to do in Pittsburgh?
I'd love to hear about your trip in the comments!