Are you planning a trip to Alaska in July? This is a beautiful time to visit the Final Frontier!
I love Alaska, and it is one of my favorite places to visit! In this article, I will cover everything you need to know about traveling to Alaska in July!
For many people, July is the best time to travel to Alaska because of the great weather, amazing wildlife opportunities, the accessibility to nature, and long days.
There are some negative aspects such as crowds and higher prices, but it is still 100% worth it to visit Alaska in the summer.
The best way to get to Alaska in July is to either take a cruise or fly into Anchorage, Juneau, or Fairbanks. If you fly in, you can rent a vehicle, stock up on supplies, and set out for your Alaska adventure.
Don't forget to check out my Alaska cruise packing list!
Keep reading for what to expect during summertime in Alaska!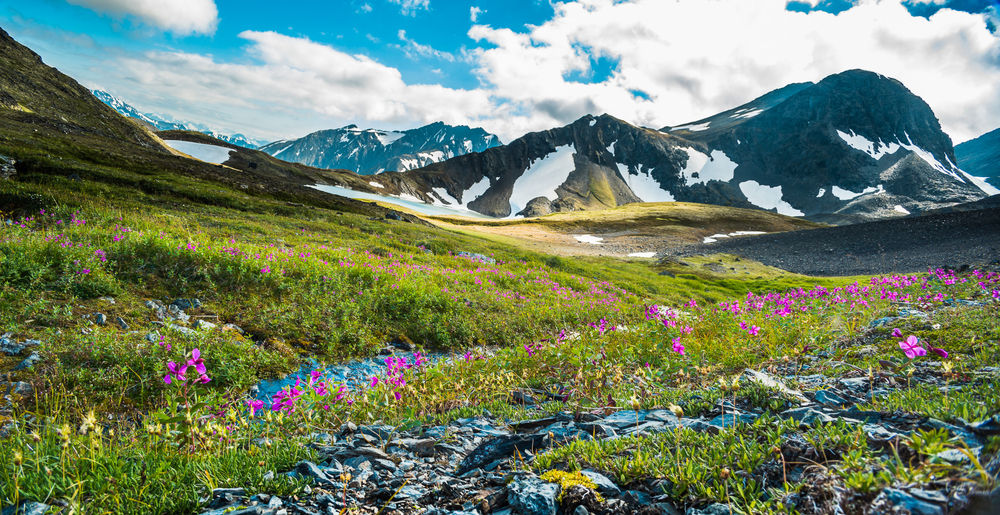 7 Things to Know Before Visiting Alaska in July
There is Great Weather in Alaska in July
One reason July is the best time to travel in Alaska is because of the amazing weather.
Alaska in July temperatures are the warmest of the year. The average highs vary depending on what region you visit.
Southcentral Alaska, including Anchorage and Seward, has average temps ranging from 55 F to 70 F.
It is warmer in the Interior region with average highs from 60 F to 80 F. This area is where you will find Fairbanks and Denali National Park.
Down in the Southeast region near Juneau and Ketchikan, the July temps are milder at around 55 F to 65 F on average. This is also a wetter area.
July in Alaska is fairly dry, but you should expect rain, especially towards the end of the month. Make sure to pack rain gear!
Here is my packing list to refer to!
Book Here: Valdez: 6-Hour Columbia Glacier Cruise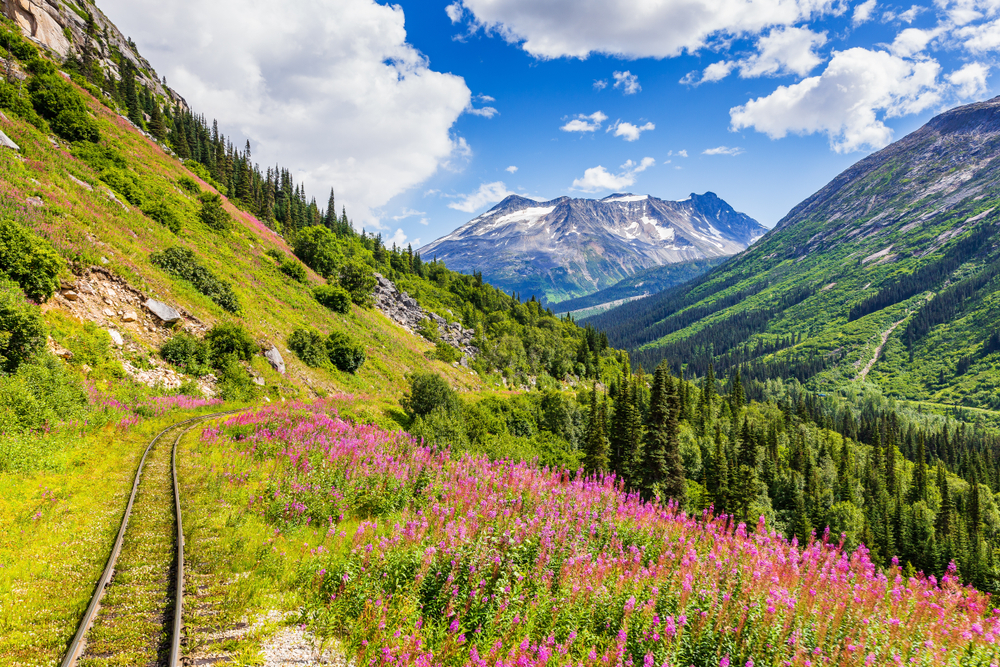 You Can Enjoy the Midnight Sun, But Not the Northern Lights
July in Alaska means long periods of daylight. It is so cool to experience the Midnight Sun!
The advantage of the long days in Alaska is that you will have a lot of time to explore.
Like the temperature, the daylight varies in each region. The farther north you go, the longer the days.
Along the southern coast, you will have around 17 to 18 hours of daylight. In the Interior region, it is about 19 to 20 hours on average. Up in the Arctic, the sun will be up for a full 24 hours!
Blackout curtains and eye masks will be your friend if you need complete darkness to sleep.
Because there is so much sunlight during Alaska's summer, there is no chance to see the northern lights. This phenomenon is only visible in Alaska from September through mid-April.
Visit Alaska in winter to see the amazing, dancing lights!
Book Here: Talkeetna: Grand Denali Flight with Optional Glacier Landing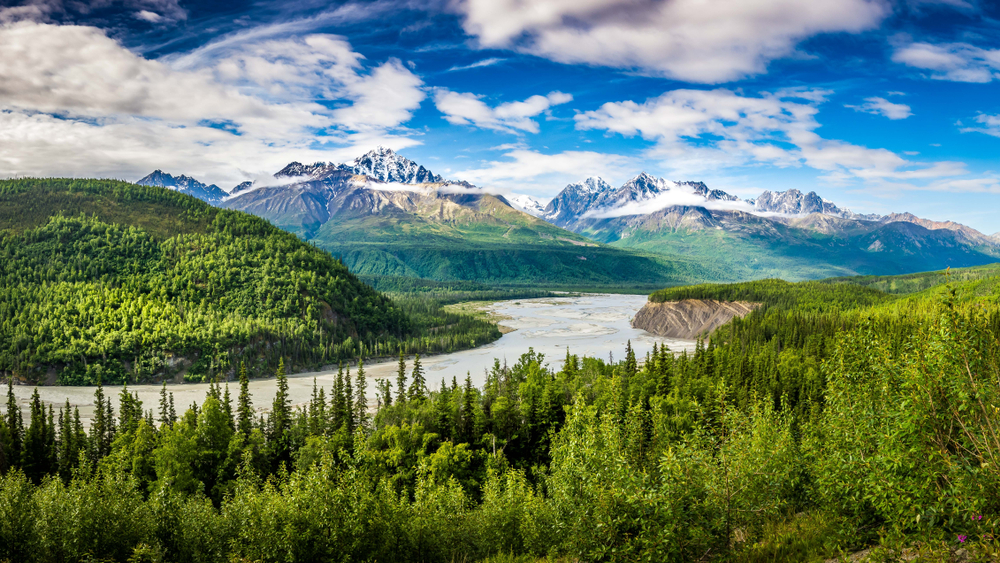 Alaska in July Has Excellent Wildlife Viewing
One of the best things to do in Alaska is wildlife viewing. With so many animals out during summer, you are sure to spot some amazing wildlife on land and in the water.
If you want to see bears in Alaska, you should know that July is the best time to visit Alaska to easily find these fierce creatures.
Each July, brown bears are attracted to the salmon running in Brooks Falls in Katmai National Park. Dozens of bears at a time gather on the river to catch their meal.
A nearby platform provides the perfect viewpoint for photographing the bears. It will be crowded with other wildlife lovers but is worth a stop.
Moose, caribou, Dall sheep, wolves, foxes, and so many more animals can be seen wandering the Alaskan wilderness in July.
There are a ton of ocean wildlife to look out for as well. July is right in the middle of whale watching season so it is a great time to take a tour.
You can spot humpback, fin, gray, minke, and beluga whales. Other things to see include orcas, porpoises, dolphins, sea otters, seals, puffins, and many other seabirds.
While planning Alaska trips, people definitely want to see wildlife, and July is a great time to do so.
Book Here: From Juneau: Whale Watching Cruise with Snacks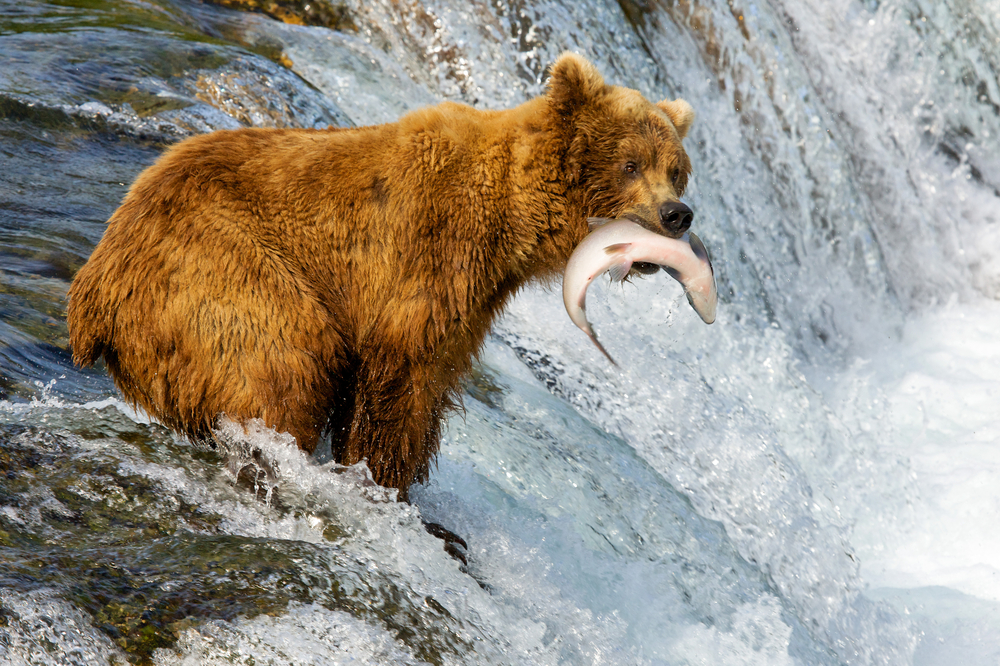 It is the Busiest and Most Expensive Time to Visit Alaska
July is the middle of the cruise season which means there are lots of tourists during this time, especially in port cities. The good weather and beautiful landscapes draw crowds in for road trips as well.
If you need tips on packing, refer to my Alaska Cruise Packing List.
Because summer in Alaska is the high season, expect high prices to go hand in hand with the crowds.
Prices are up across the board including flights, car rentals, hotels, and tours. With so many people visiting, you should book everything in advance.
Even though it can be crowded, Alaska is very vast. Outside of cities and towns, it is easy to find a slice of solitude in nature.
If you want to avoid crowds and save money, visit Alaska in shoulder season. Alaska in May is one of the best times for Alaska vacations.
Book Here: Juneau: Mendenhall Glacier Adventure Tour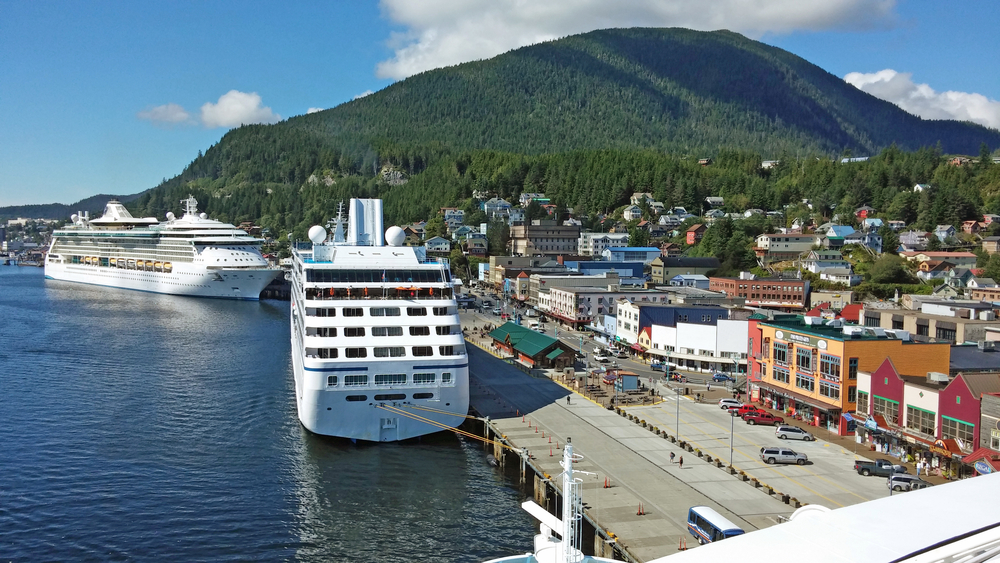 There Are a Ton of Events in Alaska in July
July is one of the best months to visit Alaska if you want to experience some amazing, local events and festivals.
Many cities have great Fourth of July events, but the best celebration is held in Seward, Alaska. Watch a parade, shop from street vendors, and watch the fireworks over the water at midnight.
You can also run (or watch) the Mount Marathon Race in Seward. This is one of the most difficult 5k runs in the world with a 3,022-foot climb above sea level. The race has been a tradition since 1915.
In Fairbanks, they celebrate their history with Golden Days. The festival features Alaska's largest parade, a race of 8,000 rubber ducks in the Chena River, a fair, and more fun activities.
To learn more about Alaska culture, attend the World Eskimo-Indian Olympics in Fairbanks. You'll see traditional sports, amazing craft displays, and people singing and dancing.
Other July festivals in Alaska include the Girdwood Forest Fair, Copper River Salmon Jam in Cordova, and Bear Paw Festival in Eagle River.
Make sure to add some of these events to your Alaska itinerary.
Where to Stay in Seward:
Luxury: Harbor 360 Hotel Seward. Check Rates: Booking.com
Where to Stay in Fairbanks:
Mid-Range: Pike's Waterfront Lodge. Check Rates: Booking.com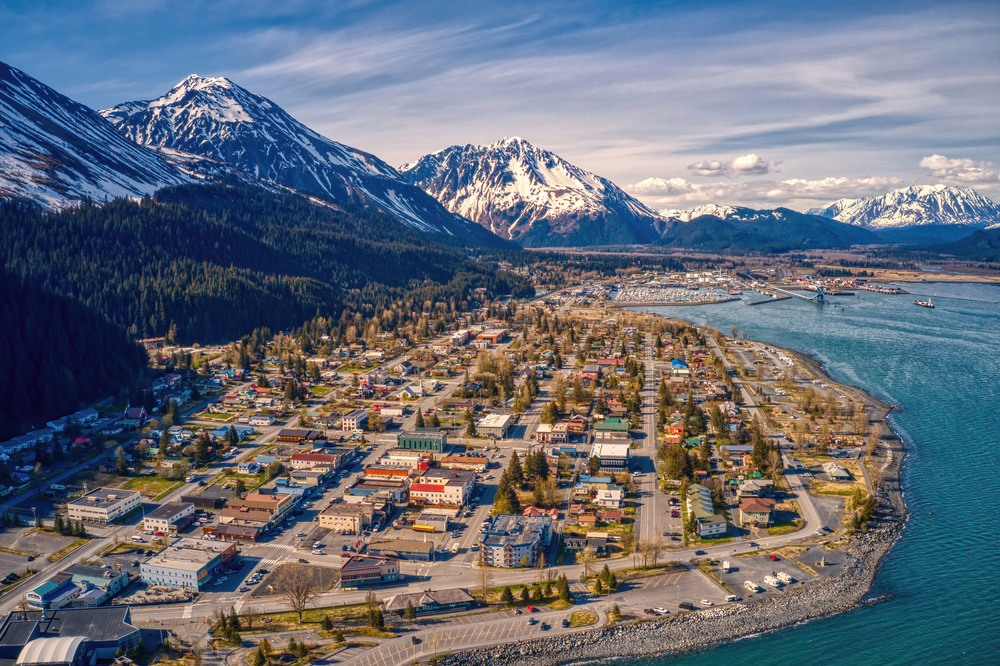 The National Parks Are Fully Accessible
National parks are some of the best places to visit in Alaska, and they are very accessible in summer compared to winter when many areas are closed due to snow.
By July, all campgrounds, trails, roads, and visitor centers will be open.
There are eight national parks in Alaska adding up to 54 million acres.
The most popular and easily accessible are Glacier Bay, Denali, Kenai Fjords, and Wrangell St. Elias. Each of these four can be reached by car, bus, train, or ferry.
The other four national parks are Katmai, Lake Clark, Gates of the Arctic, and Kobuk Valley. These are more remote and can only be reached by plane.
Each park is beautiful with lots of outdoor recreation. Spend time hiking, kayaking, and wildlife viewing. The parks offer some of the best camping in Alaska too.
The landscapes are comprised of mountains, glaciers, lakes, and waterfalls. Glaciers in Alaska are some of the coolest things to see!
Anyone will agree exploring national parks is what to do in Alaska for a fun time!
Book Here: Seward: Kenai Fjords National Park 6-Hour Cruise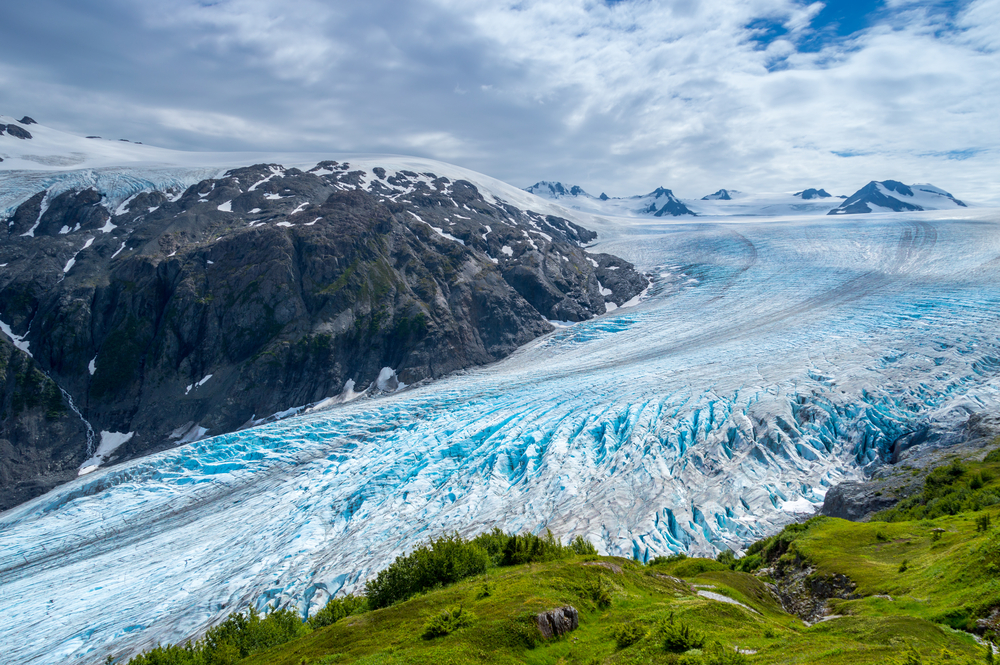 Be Prepared for Mosquitoes
Mosquitoes can be a problem in Alaska, mostly from mid-June through July when the population spikes.
Swarms are most likely to be found in the tundra and near marshes or other stagnant water. Dawn and dusk are when they are the most active.
However, mosquitoes are not too bad in cities, along the coast, or anywhere with wind.
To avoid bites, it is best to wear long sleeves and pants. Apply insect repellant before hiking and do not use scented soaps, lotions, or shampoos.
There are 35 species of mosquitoes in Alaska but none are known for carrying diseases like tropical species.
Don't let the pesky bugs deter you from enjoying your Alaska summer vacation.
Here are a few mosquito-repellent options for you to consider: mosquito-repellent bracelets, insect-repellent lotion, or insect-repellent candles.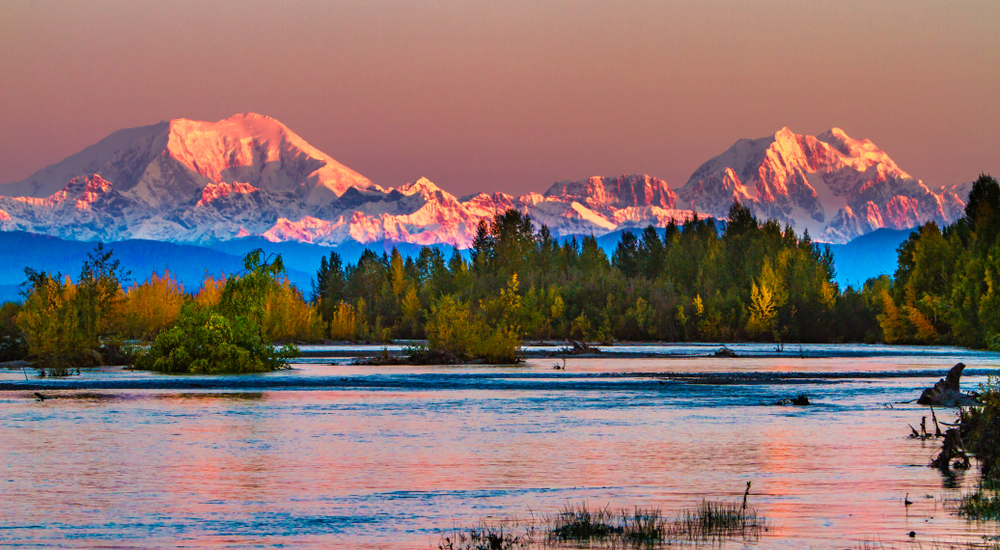 Packing List When Visiting Alaska In July
If you will be traveling, either by plane or by car to explore July in Alaska, here are some tips on how to pack lightly.
A concealed travel pouch may be one of the most important items you bring along when finding the best things to do in Alaska in July.
It is always important to protect your personal information. Identity thieves are everywhere.
This unisex RFID-blocking concealed travel pouch is lightweight and comes in several colors. It has lots of organization to give you peace of mind.
You can place it under your clothes next to your body to carry your ID safely.
If you have a pouch already that does not come with RFID protection, as I do, these RFID sleeves are the perfect solution.
This configuration comes with enough credit card sleeves that the entire family would be protected. They are slim too, so they will easily fit into your pouch or wallet.
If you are planning on taking a lot of pictures with your phone you will definitely want to consider an external charging battery.
This Anker high-speed phone charging battery is the exact one I carry with me on all of my trips.
It can be used on a variety of phones, not just an iPhone as I have. And wow is it fast!
My daughter gifted me with this FugeTek selfie stick and tripod setup for my birthday. I absolutely love it! It is made of lightweight aluminum and so easy to use.
It has Bluetooth connectivity and is a breeze to use for taking photos during your London activities.
You will want to bring your own refillable water bottle with you.
I never leave home on a trip without my Bobble filtration bottle. The 18.5-ounce size is perfect for hiking and it fits nicely in the pocket of a backpack.
The replaceable carbon filter ensures clean drinking water when you want it.
Then this collapsible silicone foldable water bottle would work well for you. Would not take up much space at all.
You will want a backpack or daypack with you to store snacks, your water bottle, phone, extra clothes, etc…. No matter the time of day or evening.
This foldable water-resistant backpack would be great.
It is very affordable and is available in many color options for you to choose from. The fact that it folds down into a zippered pouch will make it easy to pack.
—
Summer in Alaska truly is a beautiful time to visit! Your Alaska vacation will include cruises, wildlife viewing, hiking, camping, and more! You are guaranteed to have a memorable time!
Do you think July is the best time to go to Alaska for you?