Are you looking for spectacular day trips from Dubrovnik, Croatia?
If you have already been to Dubrovnik and visited the best attractions, restaurants, and beaches, then taking a day trip is a great way to see more of Croatia and neighboring countries!
You can easily discover interesting places in Croatia by taking Dubrovnik day tours.
Day trips from Dubrovnik to Montenegro and Bosnia and Herzegovina allow you to check off nearby countries.
I hope that by following my suggestions, you will be able to make the most of every single moment you are in Croatia!
Dubrovnik is located on the Adriatic Sea. It is one of the most popular tourist destinations on the Adriatic. In 1979 Dubrovnik was listed as a UNESCO World Heritage site.
I absolutely love this region of Europe! Croatia is spectacular, and I highly suggest visiting!
The weather in Dubrovnik is spectacular and mostly warm, too. Average temps in summer are in the 80s. Spring and fall range from the low 60s to low 70s. Winters on average are in the mid-50s.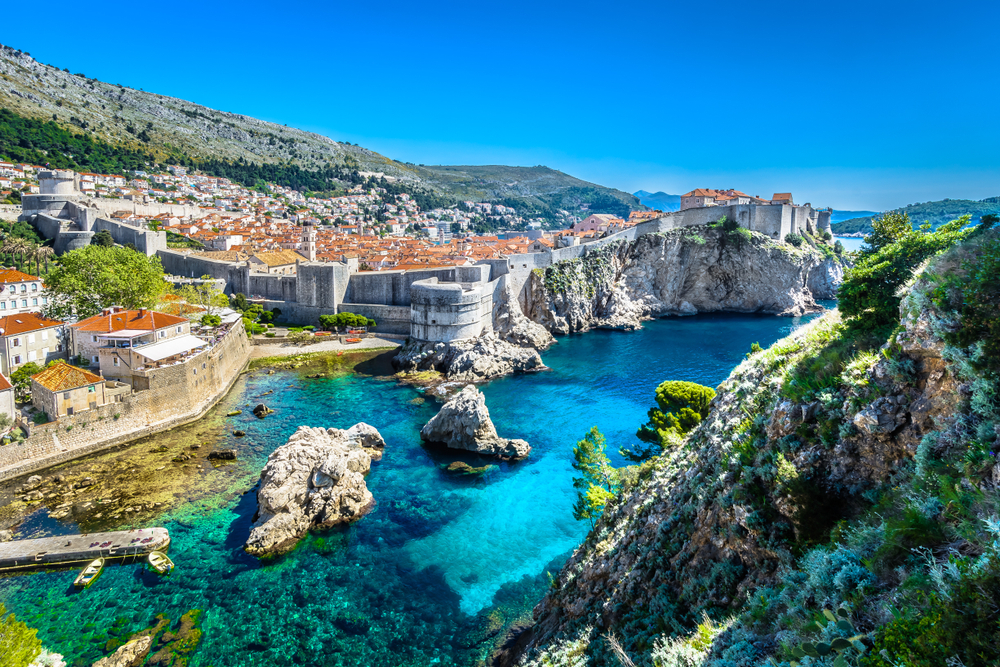 11 Unique Day Trips From Dubrovnik, Croatia
See Ancient Roman Architecture In Split
Split is the second-largest city in Croatia. It is a three-hour drive from Dubrovnik.
To me, the most popular sights here include Old Town Split and the ancient Diocletian's Palace which was constructed by the Roman Emperor nearly 1,700 years ago.
Other examples of ancient Roman architecture in Split are Emperor's Square, the Split Cathedral, and the Saint Domnius Bell Tower.
The Split waterfront esplanade is as gorgeous as any you will ever see. It is grand and lined with palm trees.
In the main market square, there is a very large market selling fresh local produce and souvenirs.
Book Here: Full-Day Trip from Dubrovnik to Split
Visit Montenegro For Venetian Influences
In my opinion, one of the most popular day trips from Dubrovnik is the jaw-dropping Bay of Kotor in Montenegro.
Nestled against the mountains, Kotor is about two hours by car from Dubrovnik. If you do not want to drive yourself, you can take a 2.5-hour bus ride or book a guided day tour.
Kotor's unspoiled beauty with the sapphire blue waters lapping against the mountainous coastline provides an unforgettable experience.
Visiting Kotor, Montenegro, is definitely taking a step back in time. It is one of the oldest Medieval cities in the Mediterranean.
Its fortified walls contain some of the most impressive Roman and Venetian architecture around. Plus, Kotor is a UNESCO World Heritage Site!
I am telling you now that a Montenegro day trip from Dubrovnik is 100% worth it!
Book Here: From Dubrovnik: Montenegro Coast Full-Day Trip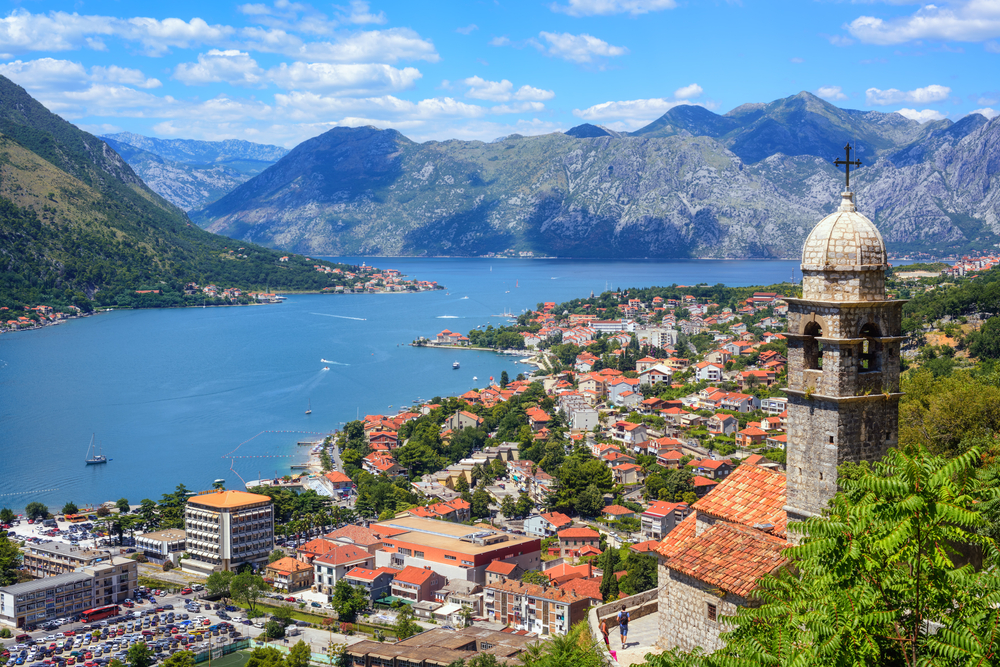 Taste The Culinary Delights Of The Area
The Dalmatian region of Croatia, where Dubrovnik is located, is known for some of the world's most stunning views of the Adriatic Sea.
It is also famous for the sumptuous food in its charming villages! Take a day trip to visit local seaside family vineyards and taste some of Croatia's finest wines.
This area of Croatia also excels in producing olive oil and cheeses.
I believe booking a tour is the best way to experience the food culture of the region. You will be with informative guides who know all the place places and dishes to try.
Book Here: Konavle Valley: Private Half-Day Tour with Wine Tasting
Book Here: Korčula and Pelješac Wine Tasting – Day Tour from Dubrovnik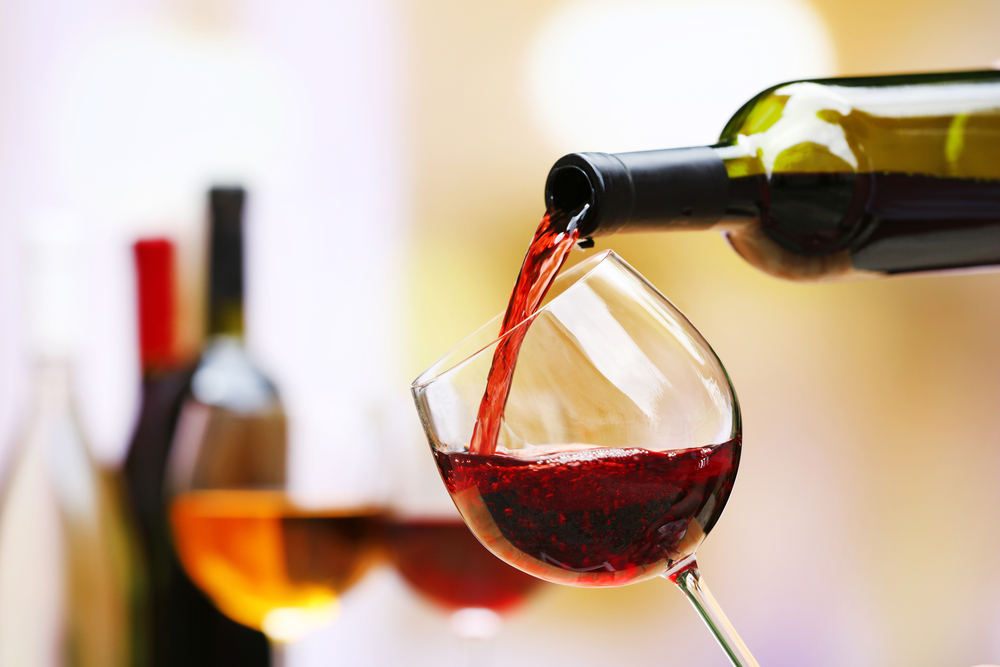 Visit Mostar Where East Meets West
Because of the stark cultural differences, Bosnia and Herzegovina is called the country where "East meets West."
Full of oriental Turkish influences, since it was part of the Ottoman Empire, Mostar is a UNESCO World Heritage site.
Walk across the picture-perfect Old Bridge, shop in the Old Bazaar, or visit some of the beautiful churches and mosques. Don't forget to try some authentic Turkish coffee!
The Kravica Waterfall is also a gorgeous place to explore about an hour southwest of the city.
To reach Mostar, you can book a tour with transportation from Dubrovnik or drive yourself the two and a half hours.
A Dubrovnik day trip to Mostar is an absolute must for anyone interested in history or architecture.
Book Here: Mostar & Kravica Waterfall: Small Group Tour from Dubrovnik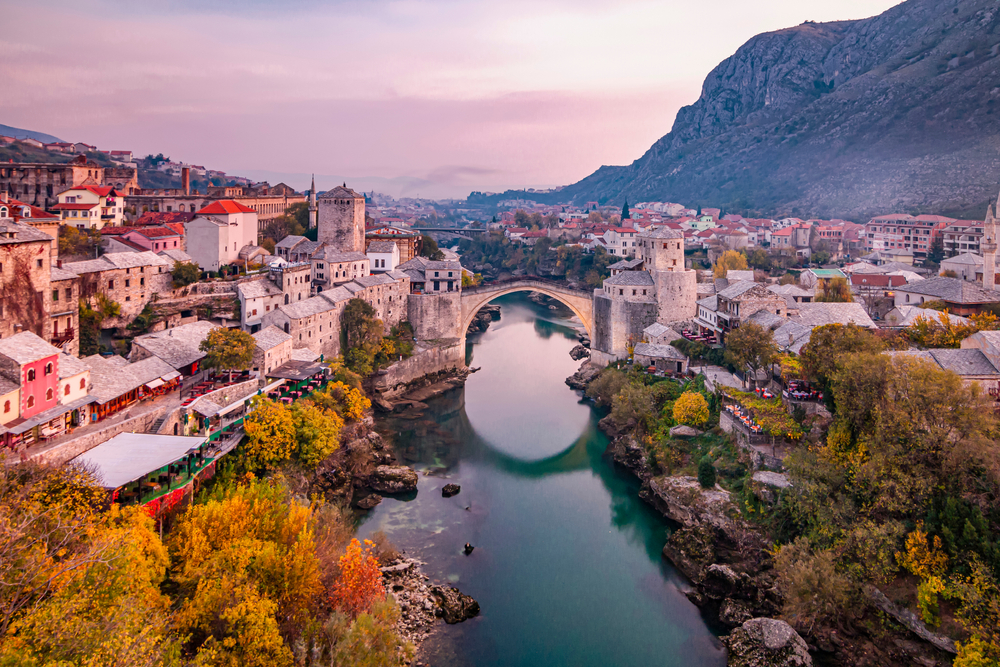 Explore The Island Of Korčula
Marco Polo was born on Korčula, an island about two and a half hours from Dubrovnik. The town of Korčula is considered one of the best-preserved medieval villages in the Mediterranean region.
Some people theorize that explorer Marco Polo was born in Korčula in the 1250s. Although his birthplace is more commonly said to be Venice, Italy, you can still visit the Marco Polo Centre in the Old Town.
Other things to check out in the Old Town include the Korčula Town Museum, St. Mark's Cathedral, and many restaurants and cafes.
The island also features great wineries, spots for scuba diving and kayaking, and amazing beaches.
Book Here: From Dubrovnik: Guided Tour of Pelješac & Korčula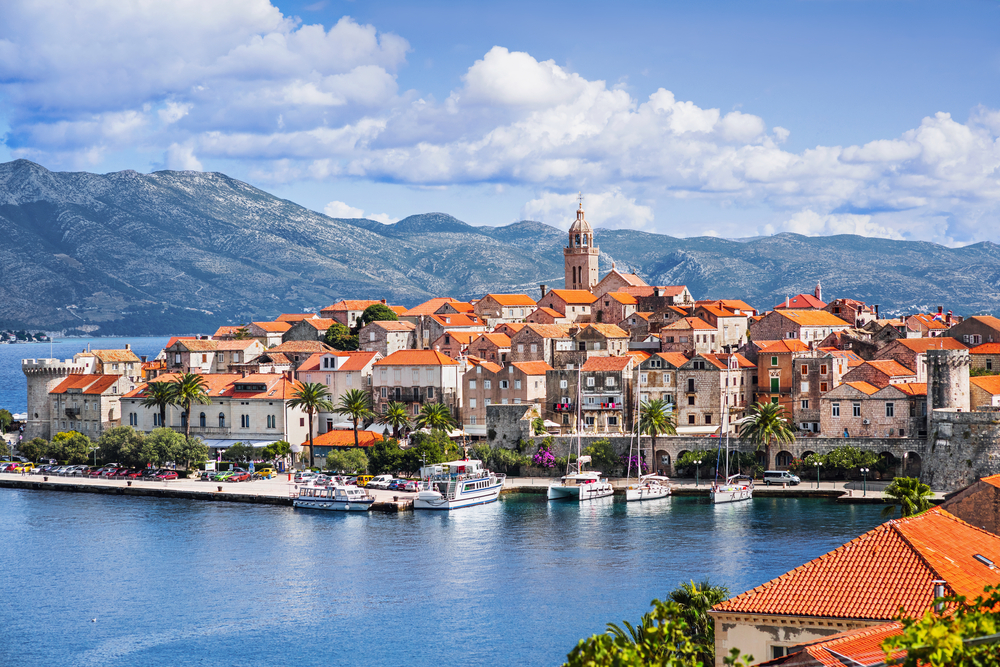 Take A Gorgeous Day Cruise Of The Elaphiti Islands
Leave Dubrovnik for the day and cruise around the beautiful Elaphiti Islands just off the coast. This is one of the best boat trips from Dubrovnik!
These Adriatic Sea islands are stunning and each has a very interesting history and its own story to tell. The three biggest islands are Šipan, Lopud, and Koločep.
Explore beautiful beaches, hiking trails, historic ruins, and even some citrus gardens!
One of the coolest sights is the Blue Cave on Koločep. Make sure to book a tour to see this unique natural wonder.
I know you will have a fantastic time exploring these Dubrovnik islands!
Book Here: From Dubrovnik: Elaphite Islands Day Trip with Lunch
Book Here: Dubrovnik: Blue & Green Caves Private Boat Tour with Drinks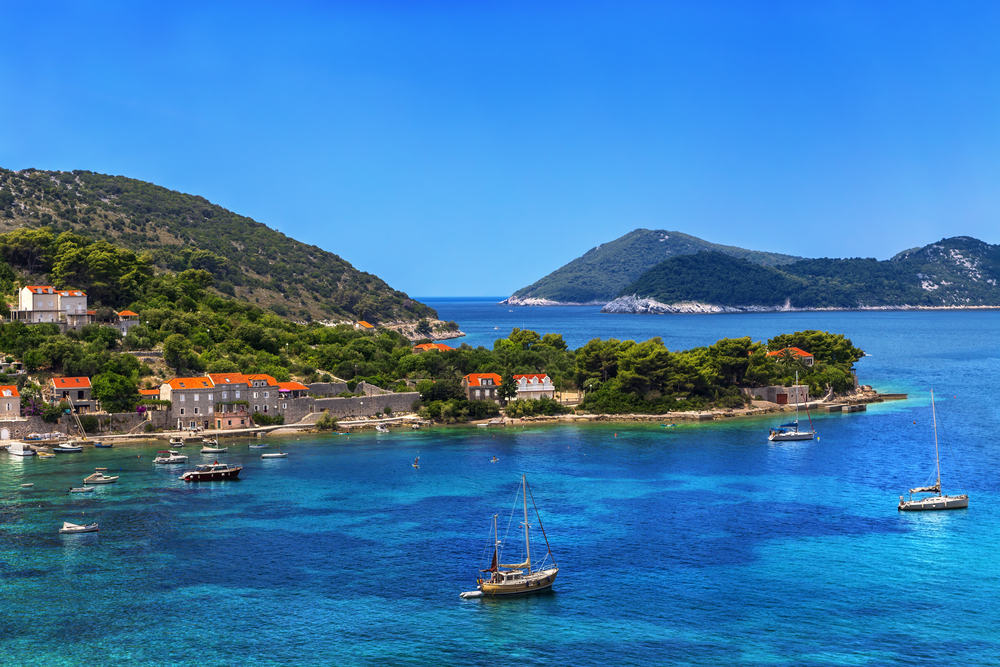 Enjoy Stunning National Parks Nearby
Plitvice Lakes National Park is a UNESCO World Heritage Site and Croatia's most visited natural attraction because it is simply jaw-dropping and beautiful.
Plitvice Lakes is the largest national park in Croatia. It contains sixteen lakes which are all connected with waterfalls, including the largest waterfall in all of Croatia!
The local fauna and flora, plus the amazing waterfalls make Plitvice Lakes National Park one of the most impressive day trips from Dubrovnik.
Another park to visit is Mljet National Park found on an island in the Adriatic Sea. It has freshwater lakes to discover and panoramic views of Croatia.
Book Here: National Park Mljet Island Day Trip from Dubrovnik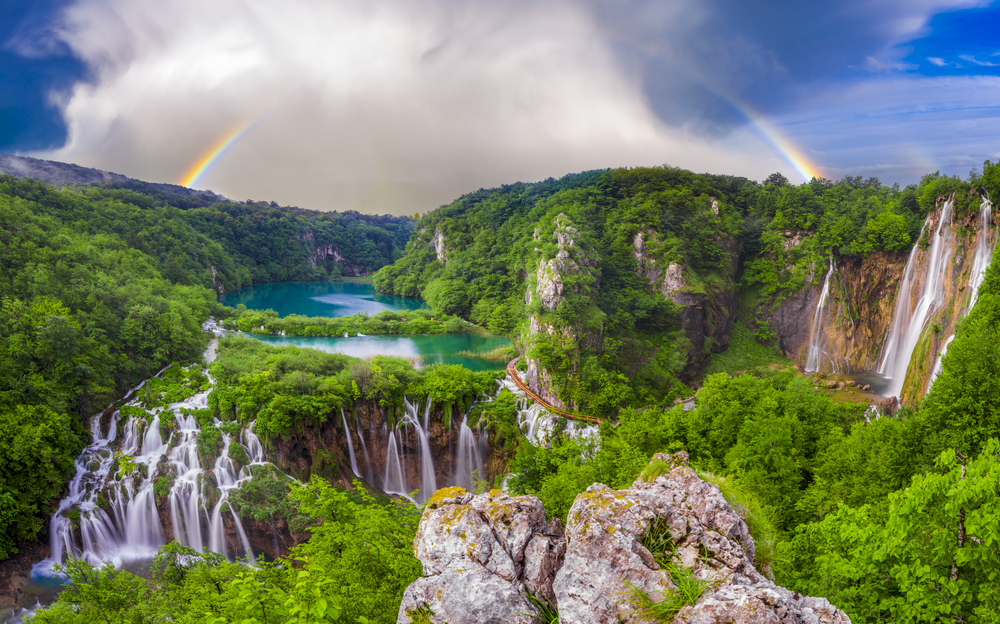 Go Diving Off The Shores Of Dubrovnik
The crystal clear, emerald-green waters of the Adriatic Sea offer some of the most exciting diving in the world. There is lots of marine wildlife to see as well as reefs and caves to explore.
Why not explore this unique angle of Dubrovnik?
Look into one of the best boat tours from Dubrovnik to take you to all the top diving spots.
Book Here: Dubrovnik: 1-Day Discover Scuba Diving Course
Book Here: Dubrovnik: 1-Day Diving Package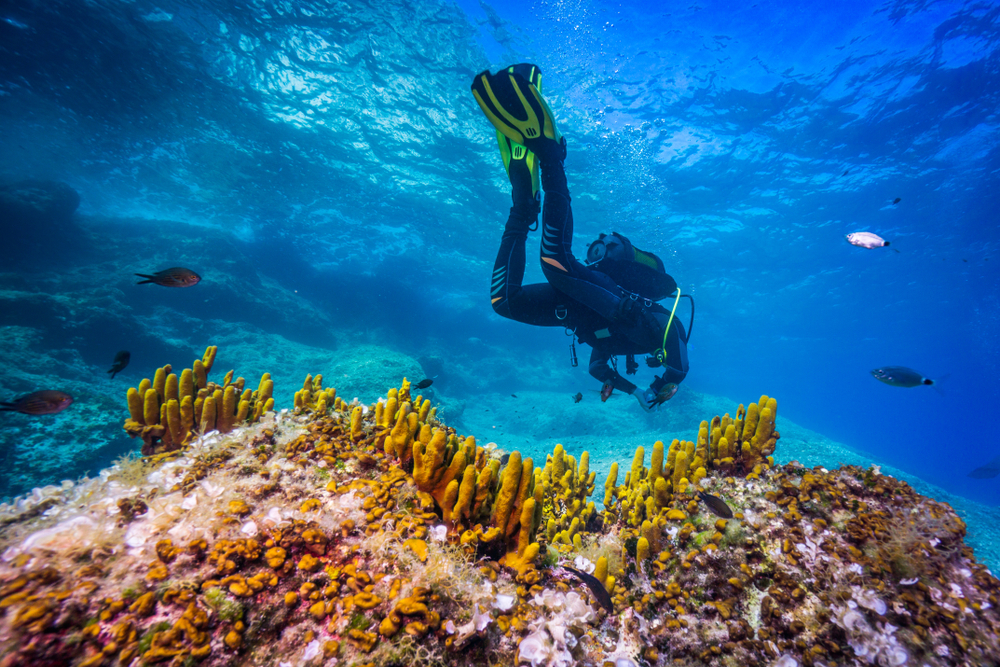 Have A Beach Day At Cavtat, One Of The Fun Day Trips From Dubrovnik
Cavtat is one of the top day trips from Dubrovnik, Croatia, because it is close by and easy to get to. This seaside town is just 25 minutes down the coast. You can drive or take a bus.
Walk the seaside promenade lined with palm trees, grab an ice cream, and spend the day relaxing at one of the gorgeous beaches.
There are also pretty trails along the coast to traverse and plenty of historic buildings in town to admire.
If you are flying into Croatia, read how to avoid getting sick on your plane.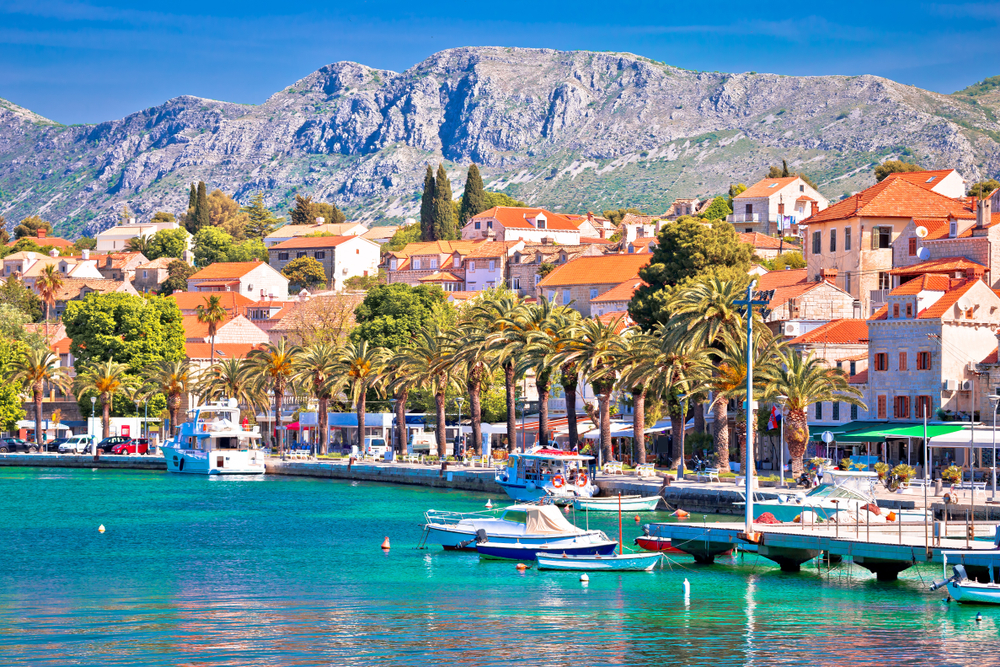 Find Amazing Views in Ston, A Popular Day Trip From Dubrovnik
Located on the Peljesac Peninsula an hour from Dubrovnik, Ston is a beautiful place to visit in Croatia for history lovers.
The town is best known for being home to the epic "European Great Wall of China." Built in the 14th and 15th centuries, these defensive stone walls offer a fantastic hike with views of Ston nestled below.
Five kilometers of the walls remain today with twenty towers.
Down in town, check out the oldest salt pans in the Mediterranean. Salt has been harvested here for 4,000 years! Visit the Solaan Ston Museum to learn all about the history.
Book Here: Korčula & Ston Full-Day Private Tour from Dubrovnik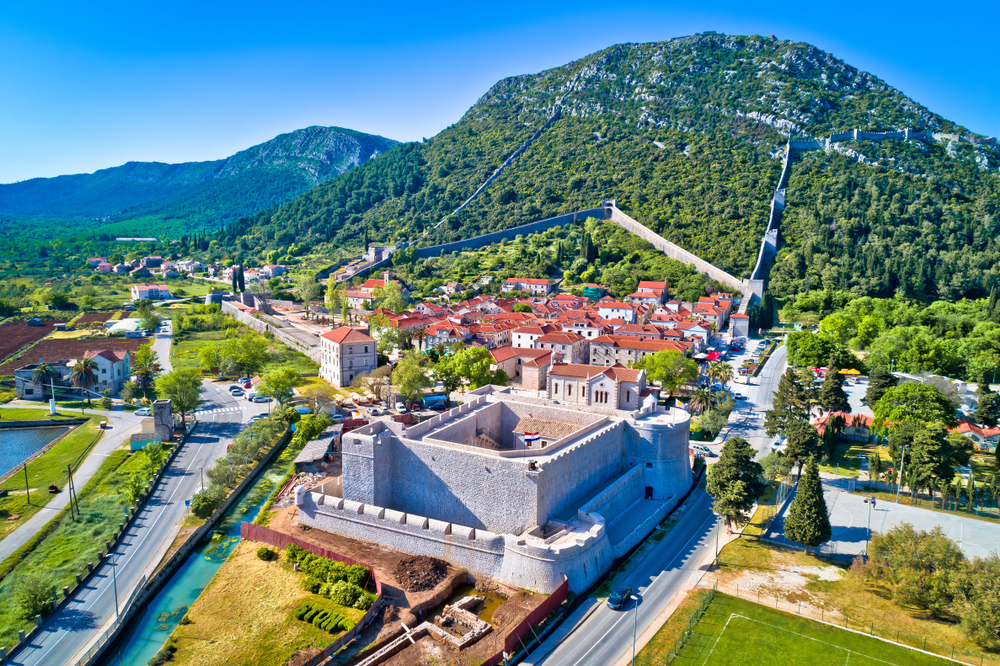 One Of The Best Day Trips From Dubrovnik Is To Immerse Yourself in Nature At The Trsteno Arboretum
Nature lovers will want to visit the Trsteno Arboretum just twenty minutes up the coast from Dubrovnik.
This is the oldest arboretum in Croatia dating back to the 1490s. This Renaissance garden is one of the most gorgeous places to visit from Dubrovnik!
You will find lavender, rosemary, fuchsia, bougainvillea, citrus trees, and palm trees. There is also a hedge maze, fountains, statues, and a pond with waterlilies and goldfish.
If you are a fan of Games of Thrones, this beautiful place was used as a filming location in seasons three and four. Yes, you can come wander through the King's Landing Gardens!
Book Here: Dubrovnik: Game of Thrones Complete Tour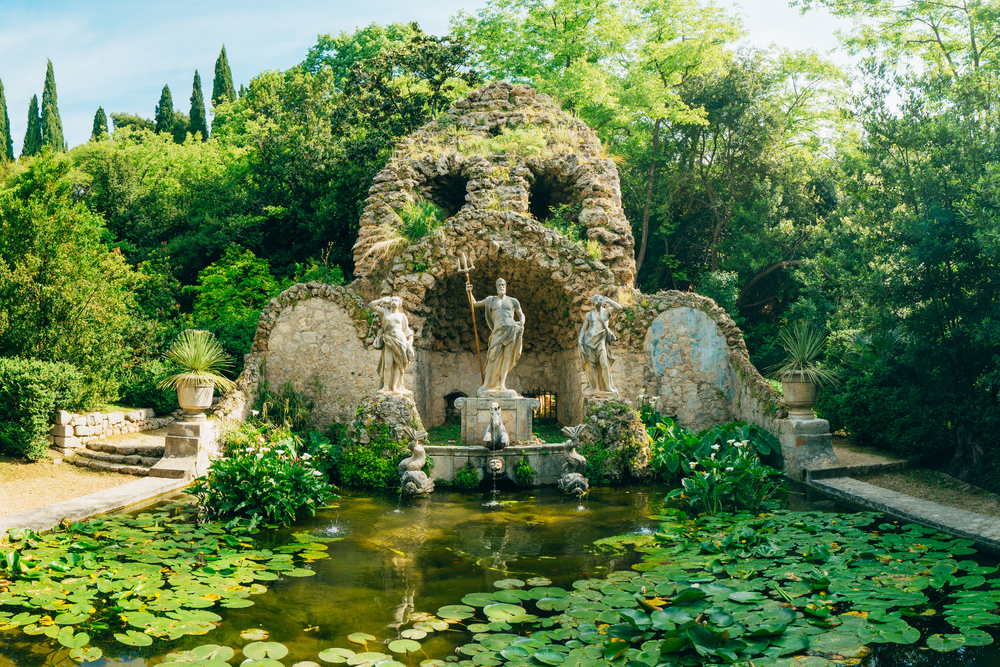 Where to Stay in Dubrovnik
There are a ton of great places to stay in Dubrovnik whether you are looking for something affordable or want to go all out with a luxury hotel.
You will want a cozy spot to relax after your excursions from Dubrovnik!
Affordable Apartments with Views: Apartments and Rooms Villa Naida. Check Rates: Booking.com
Mid-Range Guest House with Beautiful Rooms: Dominus Rooms. Check Rates: Booking.com
Mid-Range Apartments with Amazing Views: Pearl of Adriatic. Check Rates: Booking.com
Luxury Hotel with Multiple Pools: Hotel Dubrovnik Palace. Check Rates: Booking.com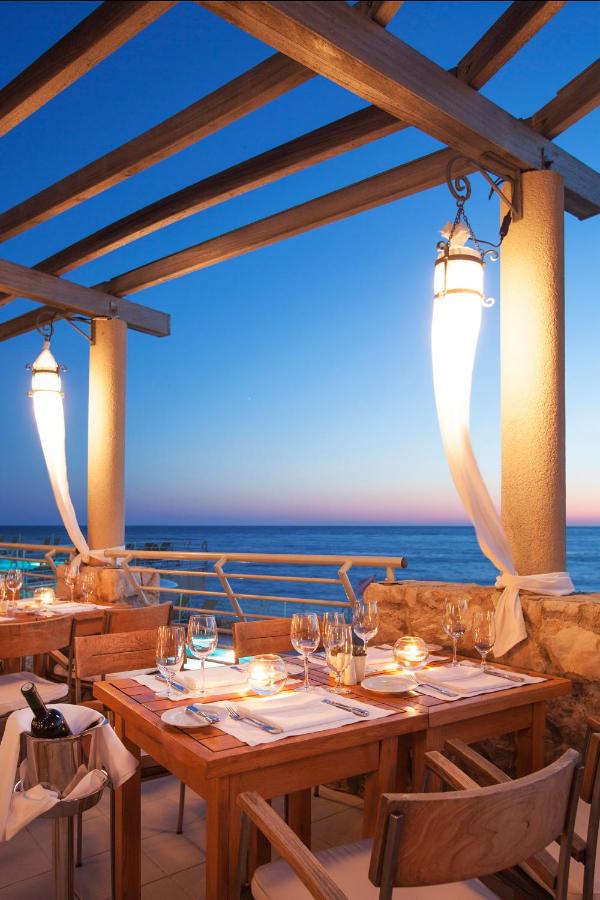 Packing Tips For Your Trip To Dubrovnik, Croatia
Read my tips on how to pack lightly here.
This unisex RFID-blocking concealed travel pouch is lightweight and comes in several colors. It has lots of organization to give you peace of mind.
If you have a pouch already you may not want to or need to invest in a new one. If it does not come with RFID protection, these RFID sleeves would be handy to prevent identity theft.
I was never a fan of packing cubes until I tried them out! Now I am sold. These Bagail packing cubes are the exact ones I use whenever I travel.
This Anker high-speed phone charging battery is the exact one I carry with me on all of my trips.
My daughter gifted me with this FugeTek Selfie Stick and Tripod. It has Bloothtooth connectivity so it is very easy to use.
It is made of durable aluminum and is very lightweight and easy to carry. I love mine and I think you will enjoy it too!
I never leave home on a trip without my Bobble filtration bottle. The 18.5-ounce size is perfect for travel and it will fit nicely in the pocket of a backpack or your purse.
The replaceable Bobble carbon filter ensures fresh clean water whenever and wherever you fill the Bobble.
Perhaps you are traveling a long distance and packing space is a premium. Then this collapsible silicone foldable water bottle would work well for you.
You will want to bring a backpack or daypack with you to store snacks, your water bottle, phone, extra clothes, etc… This foldable water-resistant backpack would be great.
You may be visiting Dubrovnik in warmer weather as I did, and you may want a pair of sandals to wear exploring. I highly recommend these Vionics adjustable strap orthotic sandals.
And let us not forget the beach shoes for all the pebbly beaches you will visit on your day trips from Dubrovnik. These quick dry slip-on aqua shoes are a great selection.
But you do not want to add anything heavy or bulky. This fast-drying, lightweight, and very absorbent towel is the perfect solution.
It comes in several patterns and two sizes to pick from. Or you could opt for this mesh swim backpack bag that has separate areas for dry and wet items.
We all need to protect our eyes from the sun's harmful UVA/UVB rays. These unisex polarized sunglasses come in a lot of lens colors and frame designs and are extremely affordable too.
This world traveler adapter kit can charge several devices at the same time.
As an Amazon Associate, I earn from qualifying purchases.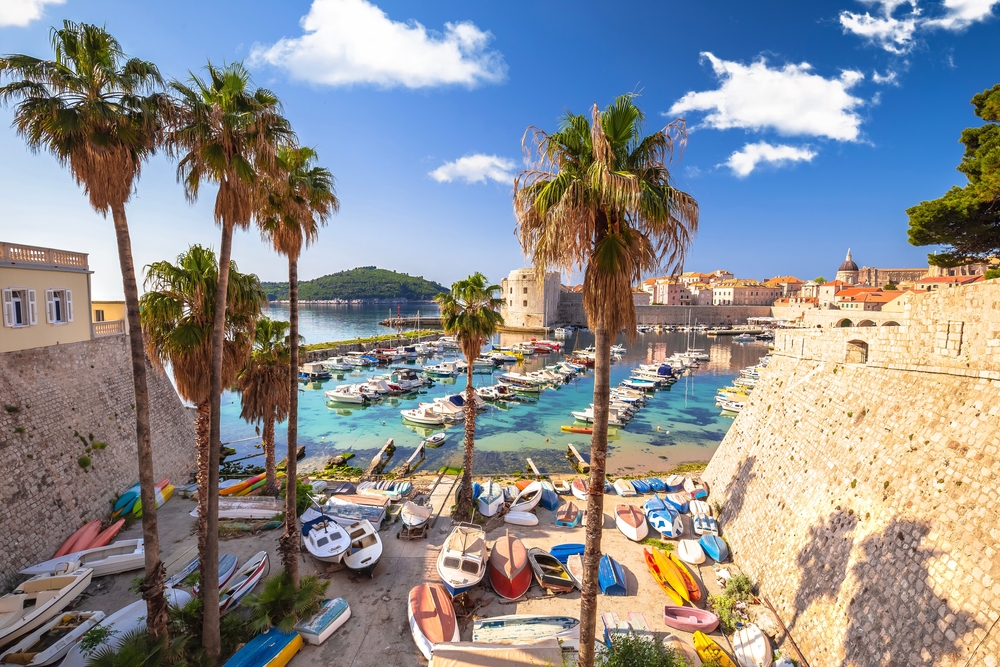 Quick Tips For Your Day Trips From Dubrovnik
Here are some quick tips and tricks I've learned that will enhance your trip to Dubrovnik, Croatia.
Before you leave home, contact your credit card company and check to see if your credit card does or does not have foreign transaction fees.
If it does, inquire about applying for one that does not have foreign transaction fees. This is a small fee charged whenever you use your card out of your home country.
Also, remember to notify your bank of the dates you will be out of the country.
When you visit an ATM in Croatia, check to be sure it is on the same network as your bank, so you are not charged a transaction fee every time you withdraw cash.
Withdrawing larger amounts of money will help you limit bank transition fees. Croatia's form of currency is the Kuna.
Purchase advanced tickets to attractions whenever possible. Admission tickets purchased online are usually offered at a discount. You will save a lot of time waiting in lines to buy tickets at the individual attractions.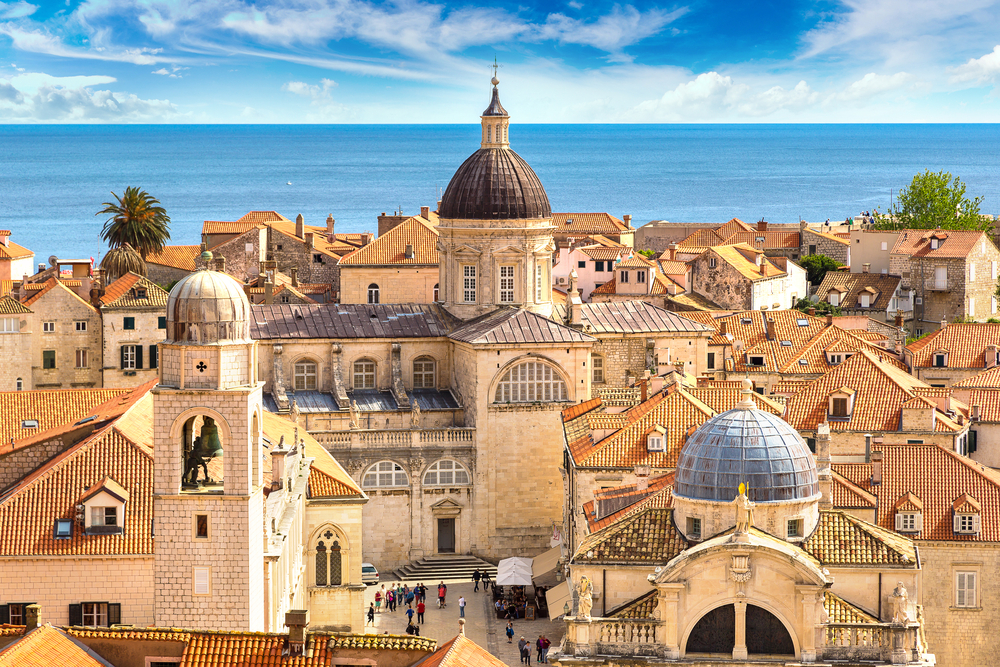 I hope you enjoy your day trips from Dubrovnik to Kotor, Split, Mostar, Korčula, and beyond! There are so many great day tours to book or you can drive yourself.
I also have tips on surviving your long flight if you will be traveling on a long-haul flight to Croatia.