Looking for tips for surviving long international flights?  Well, you have come to the right place. Here I have listed 7 tips and tricks to take some of the stress away as you are planning for your trip.
I've been on what I've considered long international flights. Miami to Lima, Peru was seven hours, and Miami to Paris was ten hours.
If you have a long-haul flight in the future, these are my 7 tips for surviving long international flights.
I hope they help you be more prepared, more comfortable, and have much less stress.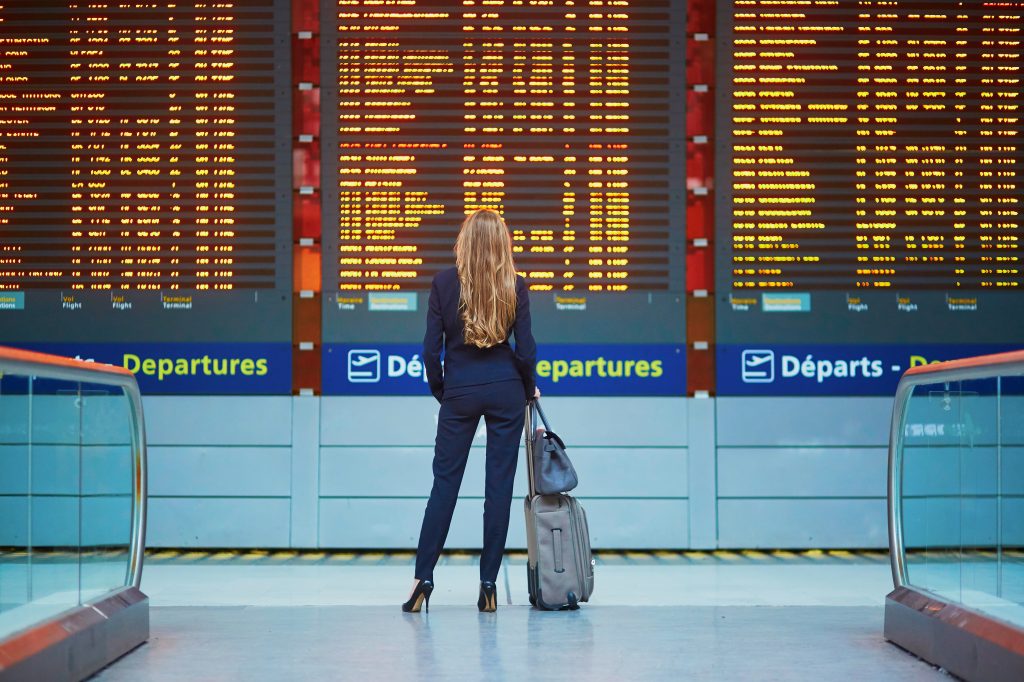 7 Tips for Surviving Long International Flights
#1 Research Airlines For Surviving Your Long International Flights.
Research various airlines. Read reviews. If you can, choose a newer model aircraft. That could definitely help with surviving a long-haul flight.
It will be equipped with up-to-date equipment and amenities. Check the airlines' food, entertainment, and comfort options (like leg room!)
Do your homework on cabin layouts as well. SeatPlans.com is a popular website to visit, as well as seatguru.com which provides up-to-date seating charts for all flights.
These websites even give information on which rows have seatbacks that don't recline.
Also, where seats are too close to the bathroom, and which seats have any extra precious legroom space for the specific flight you are interested in.
Consider booking a non-US flight if possible. Foreign carriers seem to often have better amenities than US ones, even in economy class.
And they often provide hot towels, wet wipes, pillows, and blankets.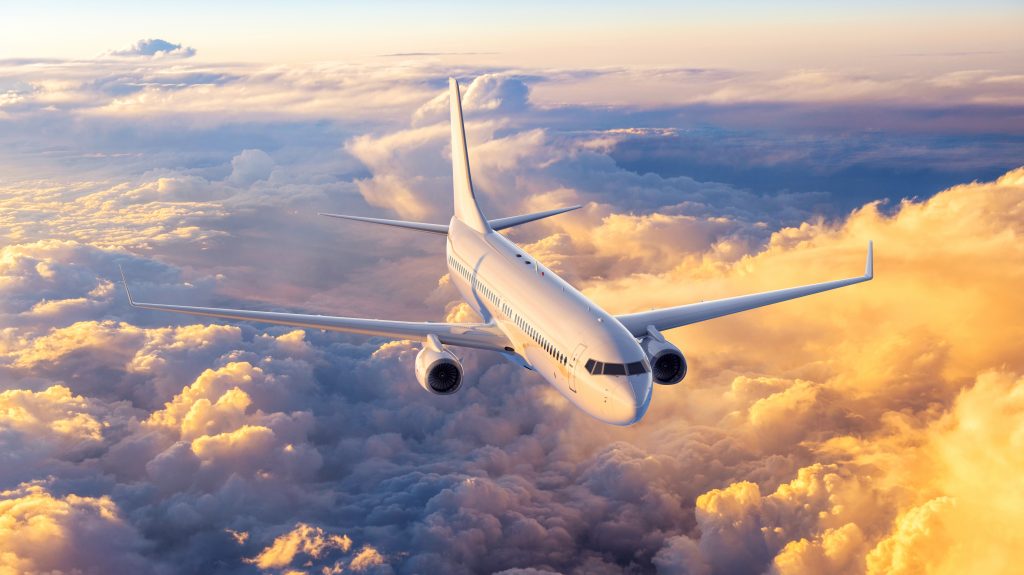 #2 Select Your Seat Wisely For Surviving Your Long International Flights
Choosing your seat wisely is one of the most important decisions you will make once you have settled on your airline and flight. And one of the best tips for a long flight.
Most of the time an aisle seat is best because you will have the luxury of being able to stand frequently and stretch your legs. Or make frequent bathroom visits without disturbing your seatmates.
However, if you are on an overnight long-haul flight and you plan to sleep on the plane to be wide awake upon reaching your destination, the window seat might be a better choice for you.
Exit rows typically have more legroom.
Do you want to avoid crying babies? Plan to stay away from the front of the plane. And the first few rows of each section of the plane.
That's where families with children are usually seated on international flights.
Seats by the plane's wings experience less turbulence because they are closer to the plane's center of gravity.
On the other hand, consider that bulkhead seats, while offering more legroom may not have overhead storage space available near you, and seats in exit rows may not recline.
Sitting in the far back of the plane has its advantages and disadvantages. But could help you survive a long international flight.
Selecting a seat near the rear of the plane could mean a noisier and bumpier ride, and it will take longer to board and disembark.
But if you are taking your chances of finding an empty seat or even an empty row to stretch out on to blissfully sleep the hours away, the back of the plane is where you will usually find them.
Lately, when I am traveling long international flights, I purchase my seat and the seats of those accompanying me beforehand, if a seat assignment is not included.
I have learned it is better to be prepared and know my seat assignment beforehand than to rely on my airline's selection for me.
This has reduced my stress so much way before I even head out to the airport.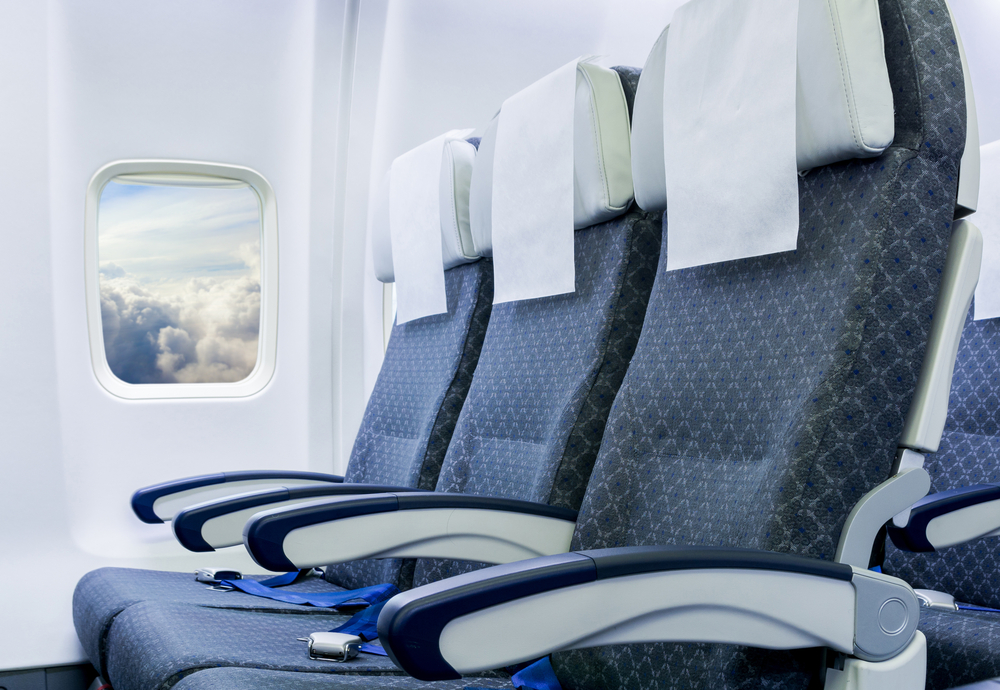 #3 Nutrition Is Important to Survive Your Long International Flights
Investigate what meal choices you have on your long-haul flight.
Order a specialty meal (usually within 24 hours of the flight), for several important reasons. Airlines' specialty meals often are of better quality than the standard meals, and they are served first.
This is very important if you plan to sleep most of the flight.
With a specialty meal you are served first, you eat earlier, and although the food trays are not retrieved any earlier, you are well on your way to preparing yourself for sleeping.
Airline snacks are salty and will dehydrate you. Do not rely on airline snacks only to keep your blood sugar stable during your flight.
Purchase healthy snacks airside once you pass through security, or bring your own easily transportable snacks.
Aim for protein-rich options such as almonds, trail mix, peanut butter crackers, or protein bars.
Staying hydrated is of utmost importance. Airline cabins have low humidity and their air is dry so check out my tips if you want to avoid getting sick on a plane. Drink slowly and regularly.
Don't wait until you are thirsty or for the flight crew to bring around the beverage cart. Ask your attendant for water.
Alternatively, purchase a bottle of water airside, or bring your own empty refillable water container that you fill with water after you pass security.
Avoid tea, water, and alcoholic beverages. Well, at best keep alcohol to a minimum!
These are some of the best long-haul flight tips!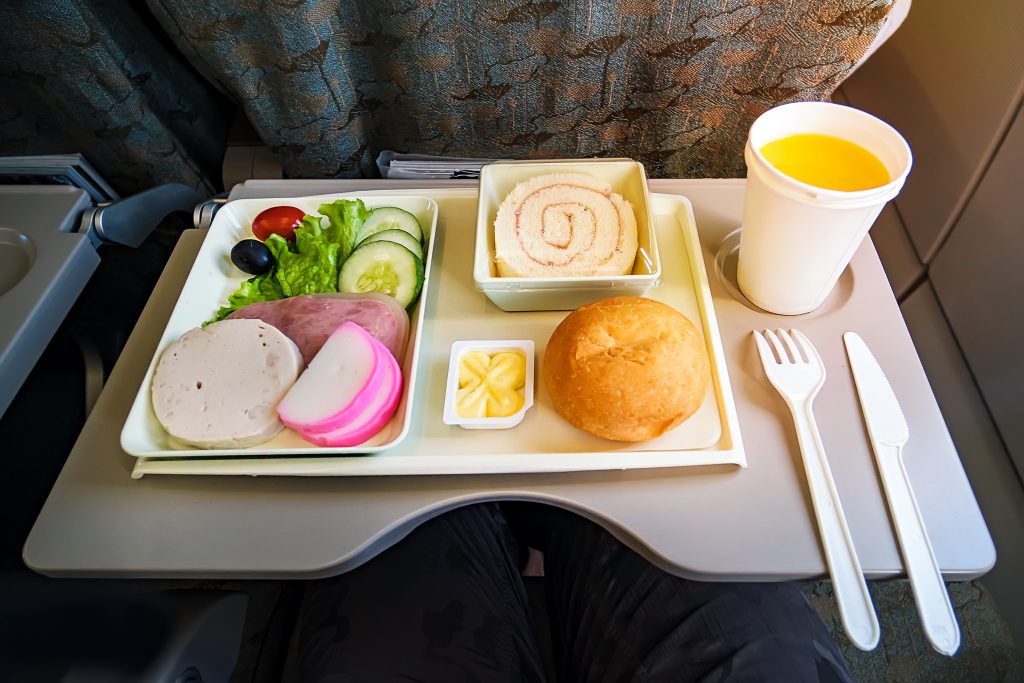 #4 Bring Your Own Entertainment For Surviving Your Long International Flights
Check online to see what kind of inflight entertainment options your flight offers: are there seatback screens, wifi, power outlets, phone chargers at your seat?
Once you know the specifics, you can decide what to bring with you.
Plan to bring an interesting book, one you simply cannot put down. That will make the time pass quickly. You will be so engrossed in the story that it will make your flight seem shorter.
Download podcasts to your electronic devices. You can learn something new and the topics are unlimited from comedy to politics, self-help to music.
Take advantage of the inflight entertainment options on your flight.
Binge-watch a tv series or a few top-rated movies. Of course, you can download your own movies/tv-shows to your laptop or tablet and not rely on the airline's choices of entertainment made for you.
Whether or not you decide to chat up your seatmate is up to you and that can definitely go either way when implementing these 7 tips for surviving long international flights.
You may find a chatty chum and pass the hours away talking about mutually interesting subjects. Or you may be sitting next to someone with whom you have no mutual interests whatsoever.
An adult coloring book and accompanying coloring pencils will definitely be a stress reducer and use your creative juices while the hours pass by.
If you plan to journal your trip, onboard is a great time to get started. Games and puzzles are an excellent option, especially for families traveling together.
These tips for a long flight are sure to pass the time away!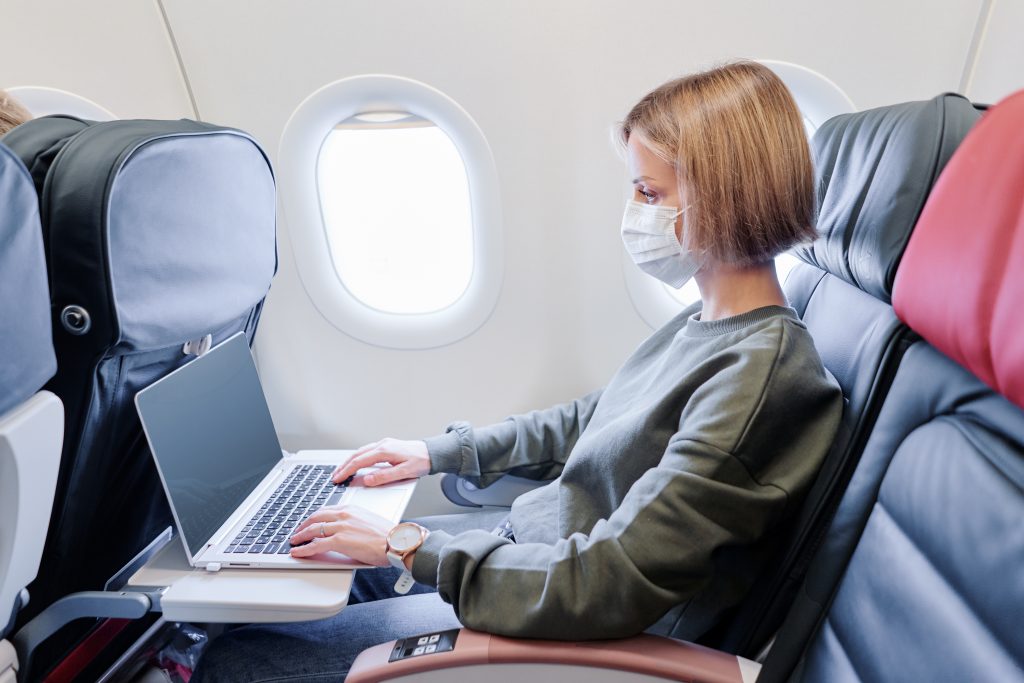 #5 How To Avoid DVT On Your Long International Flights
DVT (deep vein thrombosis) is a real threat to passengers on long international flights. This is the formation of a blood clot in a deep vein, most frequently the legs, from lack of circulation.
Wearing compression socks like these is recommended. Getting up and stretching frequently and taking a stroll of the airplane from time to time helps with circulation.
Bringing a pair of slippers you can change into at your seat is also helpful. Do not walk around the plane, and especially into the lavatory in your socks only, and especially not in your bare feet.
Sleeping is always a great option and one of the 7 tips for surviving long international flights.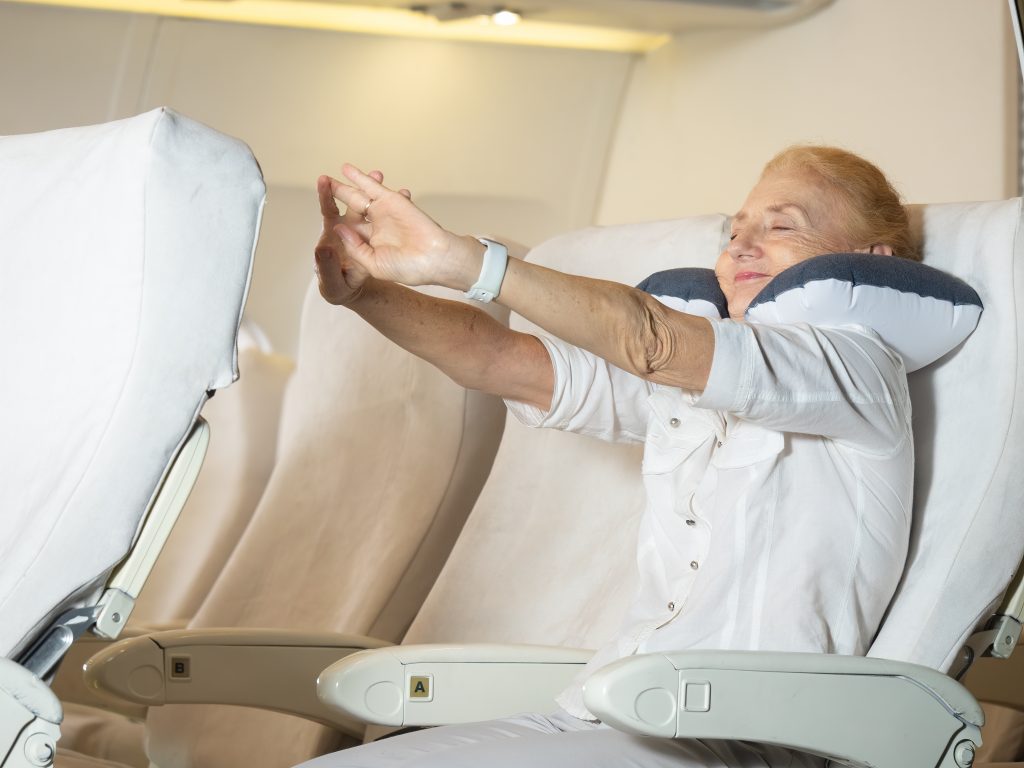 #6 Sleeping May Help With Surviving Your Long International Flights
Since you ARE on a long international flight, most probably crossing several time zones, sleep will definitely play a big part in your survival during the flight, and how you feel upon arrival.
Depending on if you are flying a long-haul red-eye or during the day will determine when and how much you decide to sleep.
Wearing comfortable clothing is paramount to a comfortable sleep and one of the 7 tips for surviving long international flights.
Leggings or sweatpants are suggested and even changing into PJs will enhance your sleeping experience.
Going to the gym, or doing your daily scheduled exercise the day of your trip will tire your body out and you may fall asleep more easily once you are in the air.
Onboard background noise is said to cause stress, so noise-canceling headphones or earplugs will block out that noise.
They will also block out other sounds likely to keep you awake like crying babies and the flight crew making their rounds.
On the other hand, having "white noise" downloaded will block out ambient sounds and may help you further relax and sleep better.
Another of the 7 tips for surviving long international flights is wearing an eye mask. Masks block out light, helping avoid jet lag. (Jet lag is when you cross time zones faster than your body can adjust.)
Another suggestion to help avoid jet lag is to change your watch/phone clocks to the time at your destination once you are on board.
Sync yourself and your activities to your new time zone as quickly as possible.
A neck pillow will support your head and neck and you will be well-prepared with this compact blanket to keep warm and cocoon yourself in your seat.
One of the smartest 7 tips for surviving long international flights.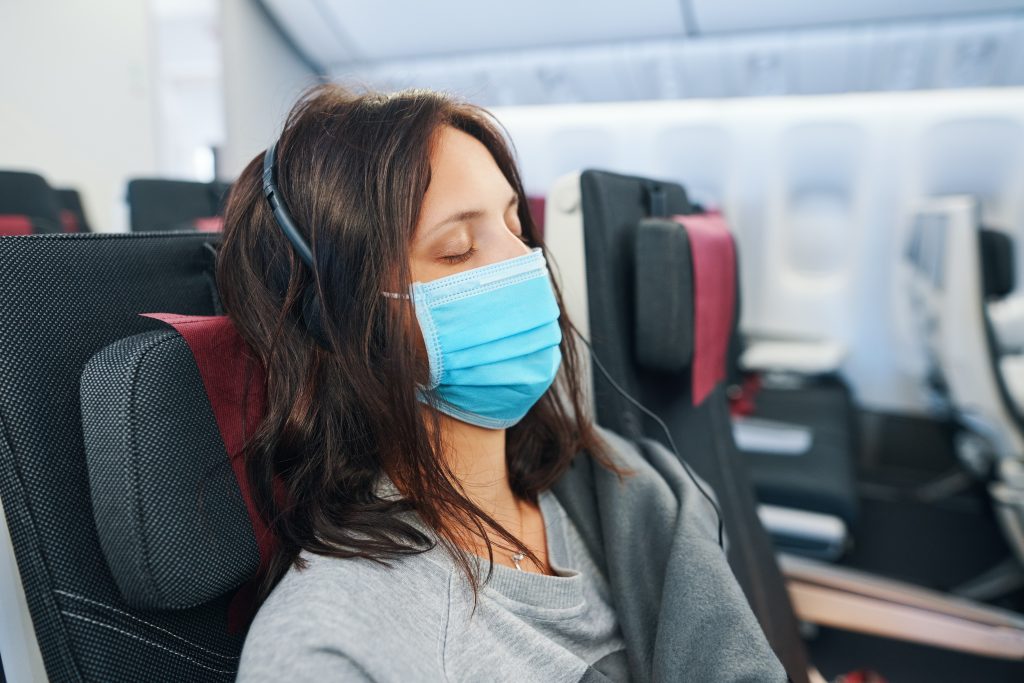 #7 A Small Cosmetics Bag Will Help You Survive Your Long International Flights
You will want to have a TSA-approved clear toiletries bag and a travel toothbrush with travel sizes of toothpaste, moisturizer, mouthwash, lip balm, eye drops, or nasal spray for your comfort when you head to the bathroom.
You can purchase TSA travel-sized cosmetics at any big box store, or get some TSA approved bottles and transfer your own cosmetics into them. I do it both ways myself.
By the way, if you put on your fave pair of comfy socks for the trip, put your shoes back on when visiting the bathroom.
Those spots on the floor may not all be splashes from your fellow passengers washing their hands!
This is one of the best long-haul flights tips.
An extra pair of underwear is something lots of folks don't consider.
If you are traveling across several time zones, and plan to hit the ground running upon arrival, this tip will keep you feeling fresher longer.
As far as the 7 tips for surviving long international flights, this one is tops!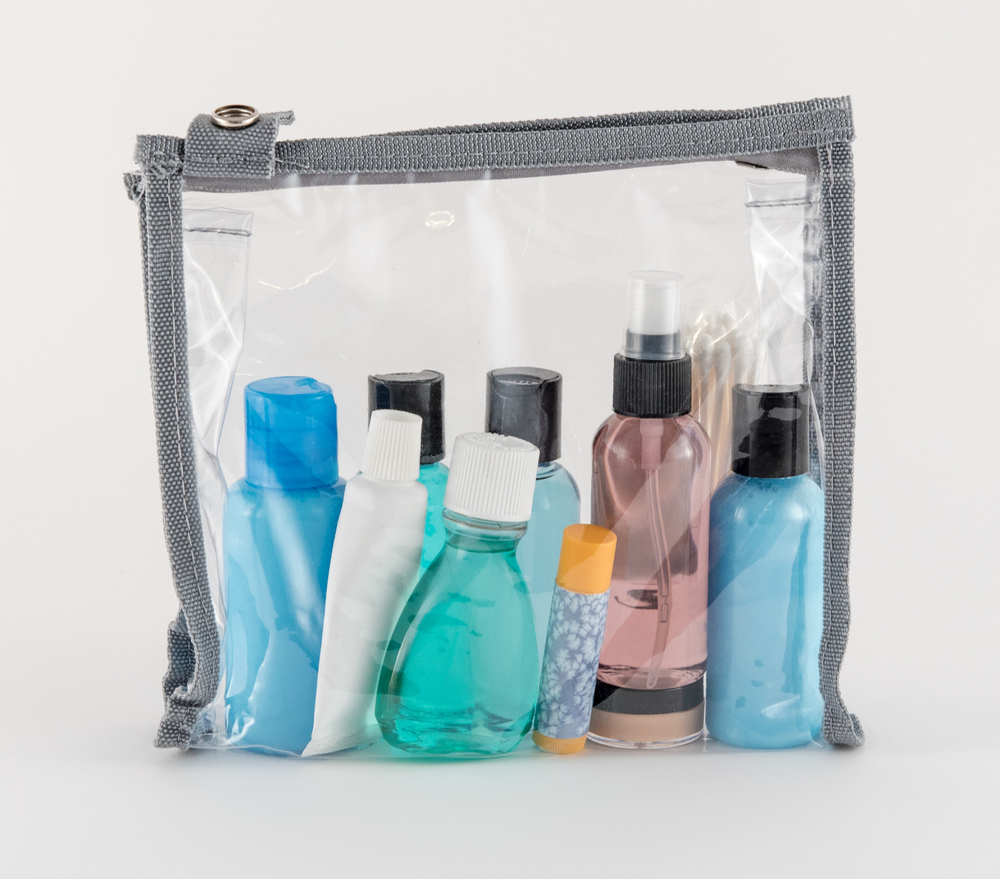 To Wear A Facemask or Not
As the world unfolds, it is mandatory everyone wear a facemask for their own protection and the protection of others as well.
Please remember, a face mask does not take the place of frequent hand washing or using alcohol-based hand sanitizer.
When you wear a mask, do not touch the front of it with your hands. And when you remove the mask, dispose of it properly in the trash if it is not reusable.
Consult the WHO and/or Centers for Disease Control near the time of your travel plans for more updated information.
In addition, one of the 7 tips for surviving long international flights is if you are flying to a foreign country, please research each country's embassy that you are visiting for up-to-date protocols.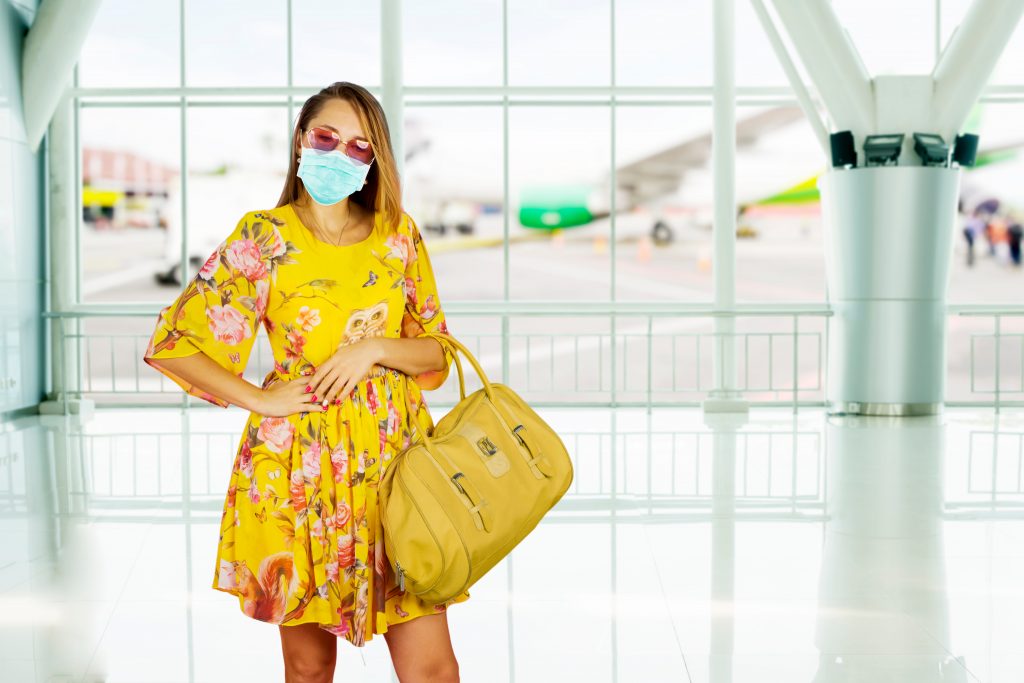 Packing tips to aid you in surviving long international flights.
How To Pack Everything In Your Carry On Bag contains great information on how to pack everything into a carry-on bag, and why you should on any of your long-haul flights!
A concealed travel pouch may be one of the most important items you bring with you on your travels . This unisex RFID blocking concealed travel pouch is lightweight and comes in several colors.
It has lots of organization to give you peace of mind. You can keep your most valuable documents safe and secure next to your body.
If you have a pouch already you may not want to or need to invest in a new one, like me. If it does not come with RFID protection, these RFID sleeves would be handy to prevent identity theft.
This configuration comes with enough passport and credit card sleeves that the entire family would be protected.
They are slim too, so they will easily fit into your current pouch or wallet. These are the kind my family and I use not only when traveling but at home as well.
If you are planning on taking a lot of pictures with your phone you will definitely want to consider an external charging battery.
This Anker high-speed phone charging battery is the exact one I carry with me on all of my trips.
It can be used on a variety of phones, not just an iPhone like I have. And wow is it fast!
I like that it holds its charging capabilities for several uses so I do not have to worry about it while out and about. And if I forget to recharge it at night, it will still be good to go the next day.
My daughter gifted me with this FugeTek Selfie Stick and Tripod for my birthday. It has Bloothtooth connectivity so it is very easy to use. It is made of durable aluminum and is very lightweight and easy to carry. I love mine and I think you will enjoy it too!
I was never a fan of packing cubes until I tried them out! Now I am sold. These Bagail packing cubes are the exact ones I use whenever I travel.
I cannot believe how much more organized I am now! And I never leave without them anymore.
Luggage locks are of the utmost importance to surviving long international flights. I always lock my carry-on bag and even my personal bag when on a long haul flight. Especially if I am going to sleep.
Don't forget to bring along a universal power adapter on your travels.
This worldwide power plug is a great example and will charge your phone at the end of your busy days. And this world traveler adapter kit can charge several devices at the same time.
This is what you will need when there are several people traveling in your group, or if you bring several electronic devices on your trip that require charging at the same time.
Hydration is so important. You want to remain hydrated to support your immune system which in turn will be stronger to fight off any germs you will encounter during your travels. 
You will want to bring your own refillable water bottle with you.
I never leave home on a trip without my Bobble filtration bottle. The 18.5-ounce size is perfect for travel and it fits nicely in the pocket of a backpack or your purse.
Also when filled with water, it is not too heavy to carry. And the charcoal filter ensures fresh clean water whenever you fill the Bobble.
Perhaps you are traveling a long distance and packing space is a premium. Then this set of collapsible silicone foldable water bottles would work well for you. Would not take up much space in your suitcase at all.
You will want a backpack or daypack with you to store snacks, your water bottle, phone, extra clothes, etc.. This foldable water-resistant backpack would be great.
It is very affordable and is available in many color options for you to choose from. The fact that it folds down into a zippered pouch will make it easy to pack.
Perhaps you need a more substantial backpack for your international travel. This antitheft backpack has a charging port, is water-resistant and can comfortably carry up to a 15.6″ laptop.

Quick tips when traveling.
Stay vigilant! During our last trip to Paris, our family of four was robbed 3 times. We discussed at great length how we had to remain vigilant to protect ourselves against pickpocketers. However, we were not successful.
Please do not have any preconceptions about who can violate you by stealing your possessions. Stay vigilant and alert.
Remember to always stay hydrated. Bring a nondisposable refillable water container and refill it often! Not only will you hedge the odds against getting sick, but you will also be saving a lot of water bottles from being sent to the British landfills.
Call your credit card company for two reasons: 1) to notify the bank that you will be out of the country and give them your exact travel dates.
2) to check to see if the bank charges foreign transaction fees every time you are out of the country and use your card. If it does, inquire about applying for a credit card that does NOT charge such fees.
When using an ATM while traveling, make sure it is in your bank's network, so you do not incur a transaction fee every time you use it to withdraw money. Also, consider withdrawing larger amounts of money, fewer times, to limit the transaction fees by your bank.
Whenever you can, purchase advanced tickets to attractions whenever possible. Tickets purchased online, in advance, are mostly always discounted, and many times come with a "skip the line" perk.
You will have more time to spend at the attraction since you will not be waiting in the entrance line. Also, you can better pace yourself during your busy days.
Here I have listed 7 tips for surviving long international flights. These tips are what work best for my family and me.
Do you fly long international flights? What tips or tricks do you use that helps you survive your trips? Please leave a comment in the section below. I would love to learn about your travel hacks.
Pin this post: