Are you looking for the best brunch in London? You are in the right place.
There are so many things to do in London and exploring the culinary scene should be one of them.
In this article, I will walk you through the best London brunches and tell you everything you need to know about eating brunch in this city.
Planning your trip to London last minute?
Make sure to book ahead! Hotels and tours often sell out the closer you get to your trip. Here are our top pics for London!
Top Experiences and Tours In London:
Best London Hotels:
It might surprise you that the origin of brunch is not American. The term was coined by English writer Guy Beringer in an 1895 essay.
He suggested it might be the perfect meal to cure a hangover. While I'm not sure about that what I do know is it's the perfect meal to set you up for an afternoon of London sightseeing.
Brunch in the U.K. has seen a dramatic rise in popularity in the last 10 years. In London in particular the weekend area is awash with places offering London brunch.
The best places for brunch in London are as different and unique as our tastes.
,Expect anything from places serving the traditional English Breakfast to Indian and Chinese restaurants offering something more unique.
And if you are after a fun bottomless brunch, no one does it better than London with countless different options available.
For this article, I have included a wide range of places that serve the best brunch in London.
Hopefully, they will help with your decision making but brunch just like anything is a matter of taste.
So grab a cup of coffee get comfortable and let me walk you through the best brunch places in London.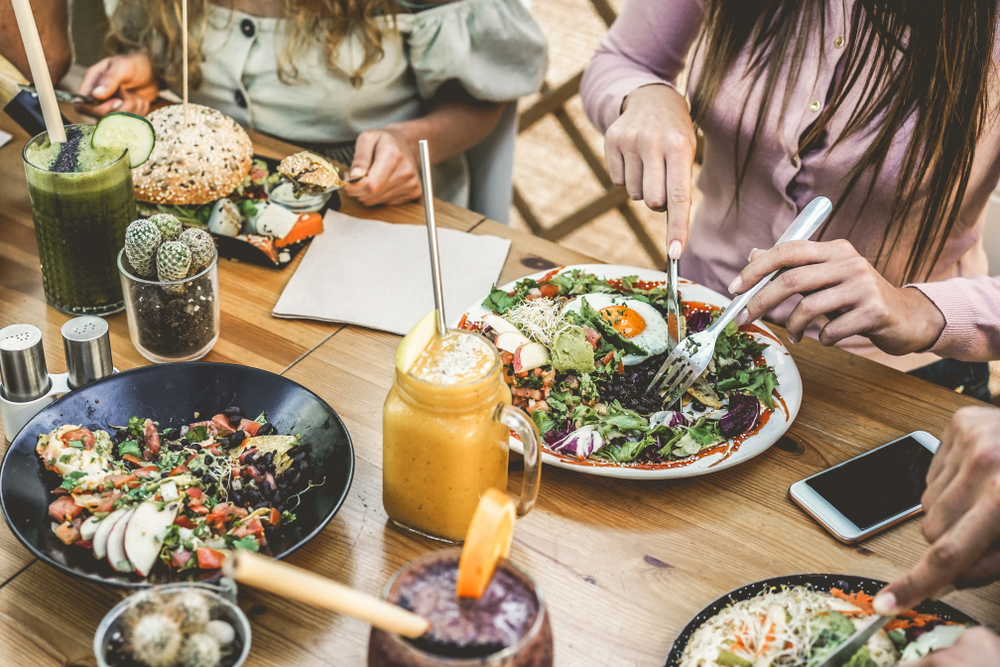 15 Places For The Best Brunch In London
Barrio – Covent Garden
If you are after a fun bottomless brunch in London then may I suggest a musical bingo and bottomless brunch at Barrios.
This Brazilian-inspired cocktail bar knows how to put on a brunch show. With music, dance-offs, bingo, and lots more to keep you entertained. If you are after a fun brunch spot this is it.
You get a cocktail on arrival followed by a two-course brunch and churros. Tables also get chips and dips and quesadillas. And the best bit is bottomless prosecco, Sangria, or Sol beer.
You will need to make a reservation as this place gets busy and this brunch runs every Saturday. This is the best brunch at Covent Garden for those after a fun morning in London!
there are so many other cool things to do in Covent Garden, so plan to stay awhile!
Rapsa @ 100 Hoxton Offers The Best Brunch In Shoreditch
Inside 100 Hoxton is a cozy Filipino restaurant that serves the best brunch in Shoreditch. Raspa serves Filipino fusion and the food is delicious.
Brunch here is served at the weekend and comes bottomless if you choose. Here you get a choice of Aperol Spritz, Calypso Spritz, fizz, and boozy slushes unlimited for 100 minutes.
The food is a choice between more traditional breakfast dishes and items such as lechon kawali garlic rice and cured salmon bibingka loaf.
Whatever you eat you will love it as the food is exceptional.
It is best to book ahead if you can as it can get busy. This is one of the best bottomless brunches in London.
Sunday in Brooklyn – Notting Hill
If you are looking for the best brunch in central London then Sunday in Brooklyn may be right up your street. If you are after some American brunch fare then go here.
Here it's all about comfort, family, good food, and lazy Sundays. It's modern food in a casual fine-dining sort of way. The food here is made for sharing
Inside it's all brick and wood with large windows and hanging vines and there is outside seating if the English weather allows.
The menu contains such delights as Ricotto and Jam Brioche, Cheddar Scramble, Market Salad, and Cauliflower Melt.
However, most come here for the hazelnut maple praline and brown butter pancakes which many say are the best in the city.
They also serve a whole host of interesting cocktails with such names as Champagne Problems and Honeybear on Holiday.
This is the best brunch in London if you are looking for something traditional with a twist.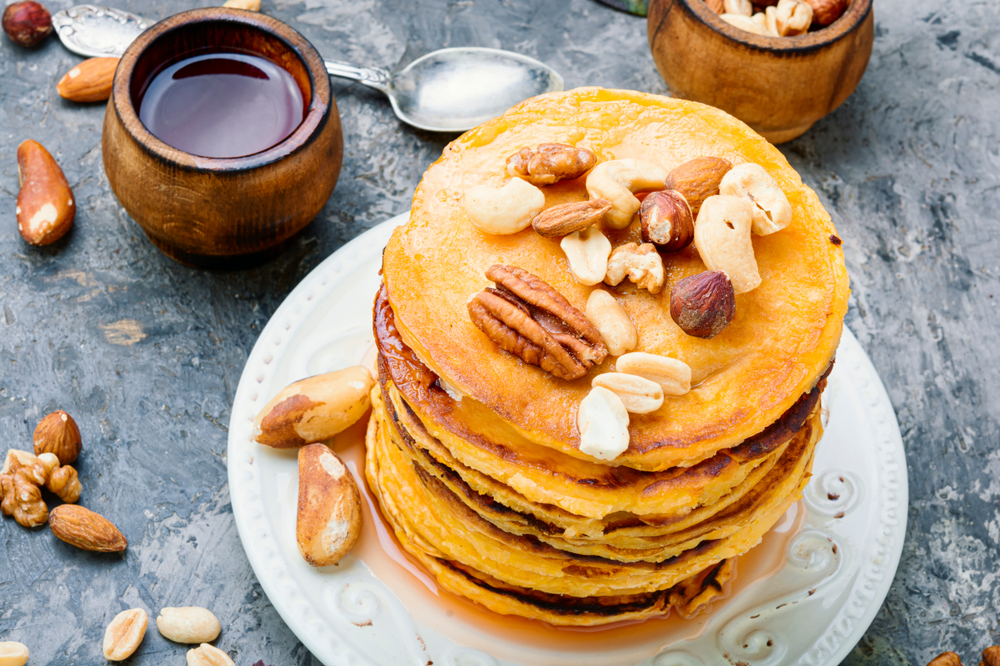 Aqua Kyoto, Soho For The Best Brunch In London
If you are after unique places for brunch in London then Aqua Kyoto might be perfect for you. This Japanese restaurant has a great brunch offering with some fantastic bottomless choices.
Your brunch can be free-flowing with non-alcoholic cocktails, house red and white wine, and beer.
Free-flowing cocktails and bubbles, and Pommery Brut Royal Champagne and cocktails as well. Just choose which option works for you.
Starters include items like rock shrimp tempura, spicy chili, and garlic mayo to share.
Main dishes include things like Robata grilled beef sirloin, Japanese wasabi salsa, and tsuma salad. There are vegetarian options and a full vegan menu is available.
All this is all topped off with resident DJs and live entertainment. If you are looking to have brunch in Soho London then this is a spot to put high on your list.
Wagtail, City of London
If you are looking for brunch in London with a view then Wagtails is the place to go. Here it is all about free-flowing drinks, a fine dining menu, and incredible views.
This rooftop bar and restaurant really is something. In the heart of London's financial district, it has three terraces, a restaurant, a bar with 360-degree views, and a private dining room.
Brunch is served on the 9th-floor dining room or the East and West terraces which have incredible views.
The menu is divine containing items such as grass-fed sirloin, eggs benedict, beef tartare, and lobster roll. The menu isn't huge but it is perfectly formed. Oh, and it comes bottomless.
This is one of the best places to brunch in London if you celebrating or want something more romantic and intimate.
This is one of the most unusual things to do in London!
Cabana, Covent Garden
Looking for some unique places for brunch in London then Cabana has a great offering.
Here their Amazon Brunch consists of a Latin American twist, from sharing platters and Brazilian-inspired main courses, to tropical bottomless cocktails.
Here brunch is two courses with the starters consisting of such things as Corn Ribs and Cinnamon Sugar Churros. Mains contains Churros French Toast, Fried Chicken and Cornbread, and Breakfast Tacos.
Drink options are bottomless for Prosecco or cocktails just pick your option.
This is one of the best London brunches with great food, delicious drinks, and a fabulous atmosphere.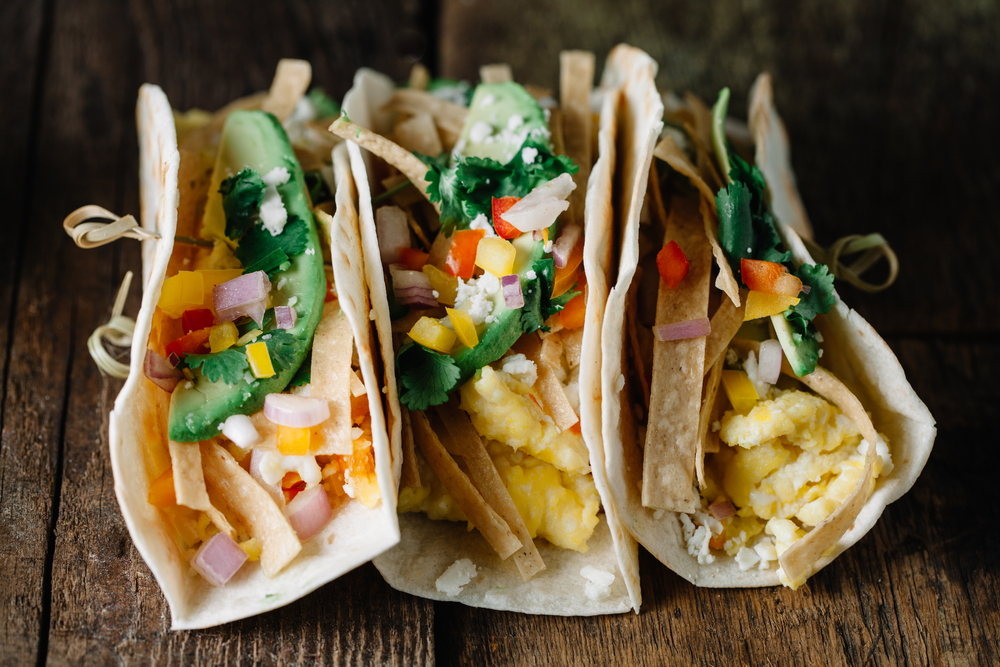 The Good Eye, Soho
Looking for the best brunch in London? I might have what you are looking for.
The Good Egg serves brunch daily and is inspired by the flavors of the Middle East.
In Soho's Kingly Court (just off Carnaby Street) here it is all about letting the food do the talking. The menu isn't huge but it offers some great options.
Babka French Toast, Feta Hash, Fried Cornbread, and Granola all feature on the menu but there is a lot more choice.
If you doing some London sightseeing near Soho and want to fill up for the afternoon a trip here will do the job quite nicely.
Cavita, Marylebone
If you are looking for something a little different then Cavita is perfect.
This brunch in Marylebone is a Mexican feast using traditional fire-cooking techniques and ingredients reminiscent of chef's Adrina Cavita childhood in Mexico.
Here they serve authentic Mexican cuisine filled with passion and great flavors. The menu isn't huge but the dishes sound delicious.
Ceviche Tostada, Huevos Rancheros, and Chilaquiles all feature. The Hibiscus Margarita also sounds delicious.
This is one of the best brunch places in London if you looking for something Mexican.
FFiona's, Kensington
FFiona's serves the best brunch in Kensington. The french toast is spectacular and the cocktails are fabulous.
Menu items include such things as sweet potato chorizo and chili hash, Eggs Royale, Chicken Schnitzel, and full veggie breakfast.
Here you will find a vibrant range of home cooking, great coffee, and fantastic service. There is always a warm welcome here and the cocktails are fantastic.
This is one of the best places for Sunday brunch in London.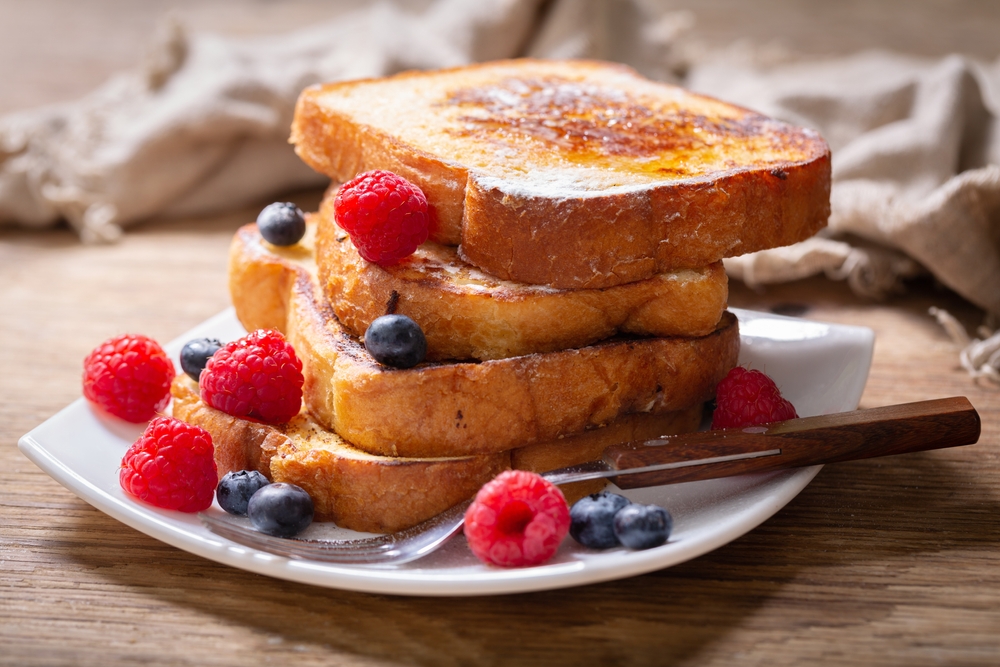 Where The Pancakes Are, London Bridge
If you want to brunch in London at any time then head to Where The Pancakes Are. Everything is made in-house with fresh ingredients.
Here they want to bring pancakes to life and they do come in many ways. They are served in a welcoming casual and relaxed atmosphere.
Savory options come with a full English, pulled pork, and smashed avocado to name but a few. Sweet options are banana and marshmallow, pear and caramel, and cinnamon-poached pineapple. The options are endless.
Batters also come in vegetarian, vegan, and gluten-free. If you love pancakes then this is the London brunch for you.
The Ned Offers The Best Hotel Brunch In London
If you are looking for the best brunch in London then head to The Ned. This is the best hotel brunch in London.
Ned's Feast as it is known is more on the expensive side but, my, it is worth it. With bottomless and none bottomless options this is brunch for a special occasion.
This is the best bottomless brunch in central London.
This buffet-style brunch comes with limitless lobster, oysters, and roasts with all the trimmings alongside, salads and more.
The Lobster mac and cheese gets high praise. A roaming drinks trolley also serves great cocktails.
And to top it all The Ned dining room is simply stunning. This is one of the best places for Sunday brunch in London.
Bagatelle, Mayfair
If you are looking for brunch in Mayfair then head to Bagatelle. This restaurant brings a taste of the French Riveria to London and is run by Michelin-starred Executive Chef François-Laurent.
Brunch here is a refined affair with pates, spinach and blue cheese omelet, truffle pizza, black Angus beef tartare, and Rooibos pancake.
Everything here is delightful and expect the very best food and service. This is one of the best places for brunch in central London, especially for a special occasion.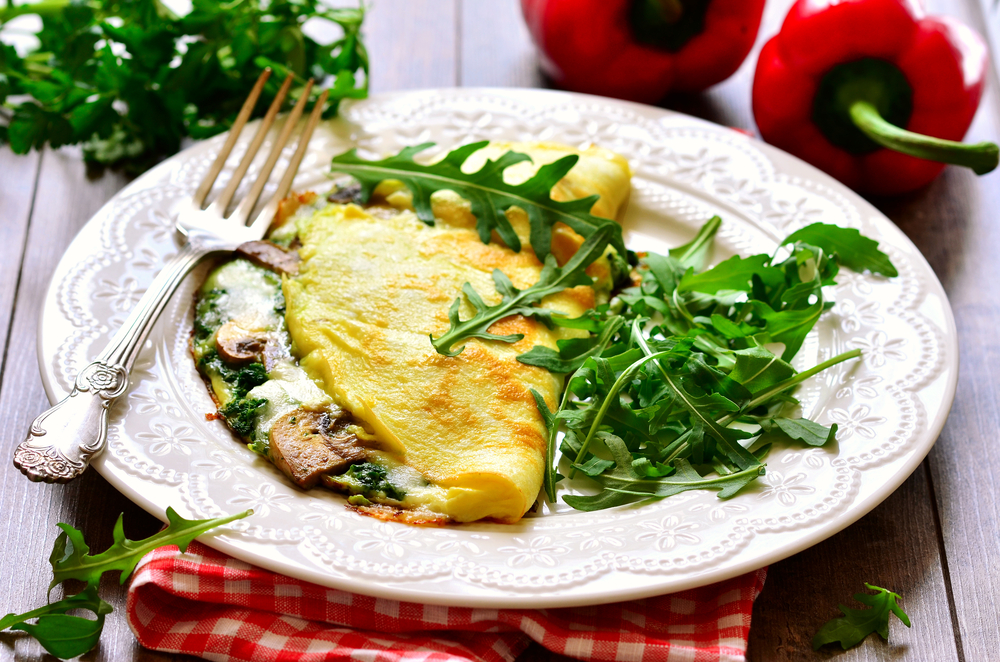 B&H Buildings, Clerkenwell
If you are looking for brunch in east London this is the place. It features a restaurant, greenhouse, bar cookery school, and a late-night drink den so you can stay all day if you wish.
B&H Buildings is honestly beautiful inside taking inspiration from the faded grandeur of a stately home. It's all textiles, trailing plants, and lush fabrics.
There is a certain charm here that is hard to beat.
Weekend brunch is the perfect way to spend some time and even comes with a bottomless option.
You will find all the usual brunch options on the menu as well as a few surprises.
Farmacy, Notting Hill For The Best Vegan Brunch In London
If you are after the best vegan brunch in London, Farmacy is where it is at.
Here it is all about the connection between the soil, the sun, and the plate with an emphasis on human health and sustainability.
Sunday brunch in London here is good for you with everything being plant-based. Here they believe food is medicine and that shines through everything.
The menu will have vegans and none vegans salivating. The vegan menu is large and very tempting.
The English breakfast, Mexican bowl, and Beetroot hummus caught my attention.
The restaurant as you would expect is light and airy with a green and white decor. It's relaxing and calm yet crisp and clean too.
If you have a vegan with you then this is the best vegan brunch spot in London to bring them.
Chutney Mary, St James
Anyone who knows anything about English people knows that they love a good curry so it would seem amiss to not include an Indian spot in London.
This restaurant is chic and glamorous combining a champagne bar with innovative Indian dishes.
It manages to mix Indian and contemporary together in a majestic way. This place is a pleasure to be seated in.
The weekend brunch includes two courses and liter cocktail pitchers are available.
Menu items include all the favorite Indian dishes you would expect and some more unusual items. Scrambled eggs with onion, coriander, tomato, goat biryani, and Akoori are many staples.
If you are looking for a place for lunch in London that everyone will enjoy this place can also deliver.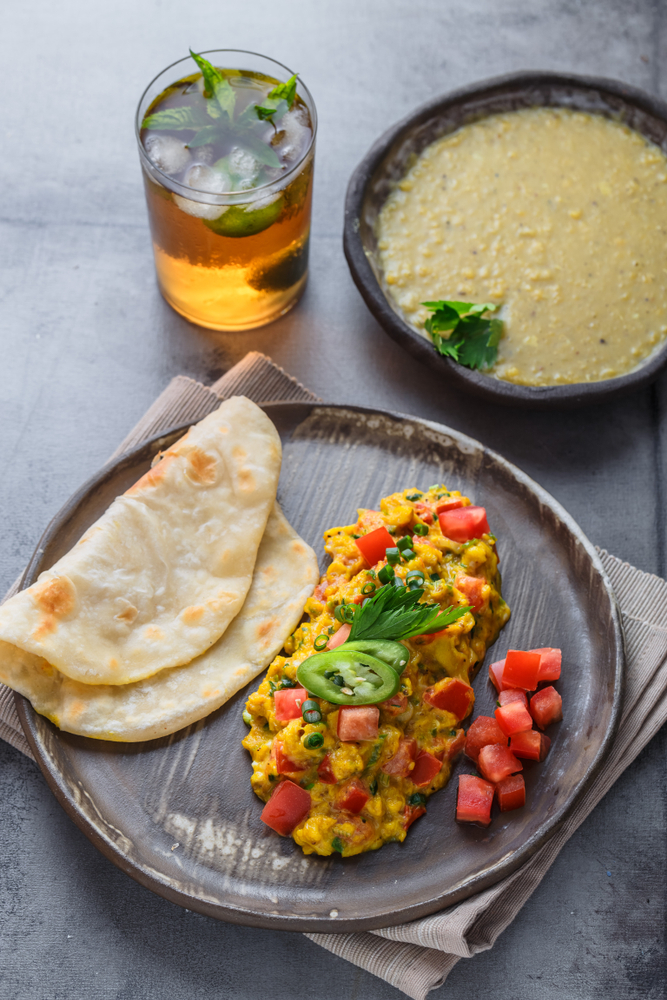 Packing List When Having Brunch In London
If you will be traveling, either by plane or by car to London, here are some tips on how to pack lightly.
A concealed travel pouch may be one of the most important items you bring along when having brunch in London.
It is always important to protect your personal information. Identity thieves are everywhere.
This unisex RFID-blocking concealed travel pouch is lightweight and comes in several colors. It has lots of organization to give you peace of mind.
You can place it under your clothes next to your body to carry your ID safely.
If you have a pouch already that does not come with RFID protection, as I do, these RFID sleeves are the perfect solution.
This configuration comes with enough credit card sleeves that the entire family would be protected. They are slim too, so they will easily fit into your pouch or wallet.
If you are planning on taking a lot of pictures with your phone you will definitely want to consider an external charging battery.
This Anker high-speed phone charging battery is the exact one I carry with me on all of my trips.
It can be used on a variety of phones, not just an iPhone like I have. And wow is it fast!
My daughter gifted me with this FugeTek selfie stick and tripod setup for my birthday. I absolutely love it! It is made of lightweight aluminum and so easy to use.
It has Bluetooth connectivity and is a breeze to use for taking photos during Montana attractions.
You will want to bring your own refillable water bottle with you.
I never leave home on a trip without my Bobble filtration bottle. The 18.5-ounce size is perfect for hiking and it fits nicely in the pocket of a backpack.
This replaceable carbon filter ensures fresh water when you want it.
Then this collapsible silicone foldable water bottle would work well for you. Would not take up much space at all.
You will want a backpack or daypack with you to store snacks, your water bottle, phone, extra clothes, etc… No matter the time of day or evening.
This foldable water-resistant backpack would be great.
It is very affordable and is available in many color options for you to choose from. The fact that it folds down into a zippered pouch will make it easy to pack.
—
As you can see when it comes to the best brunch in London, there are so many options. Whether you want a fun bottomless brunch in London or a more traditional style brunch London delivers.
London offers brunch with a view, brunch with bingo, Amazon-themed brunch, and a lot more.
In this article, I walked you through the best brunch places in London so you can make a decision.
Whichever of these places you choose I know you will have a great time.
I hope you have an amazing time in London please come back and tell me all about your experience. If this is your first time in London I hope you enjoy it.