Is this going to be your first time in London?
Are you planning a trip to London?  Are you looking for some advice so you are more prepared for your time in London? Well, there are so many great things to do in London!!
Planning your trip to London last minute?
Make sure to book ahead! Hotels and tours often sell out the closer you get to your trip. Here are our top pics for London!
Top Experiences and Tours In London:
Best London Hotels:
Well, you have come to the right place, because I recently spent time in London and I've listed my top 16 tips to help you with your planning.
London is a major European city and almost nine million people live there.
I have used my own experiences during my first time in London to list 14 things I believe will make your first time in London much more effortless and fun.
Consider Reading These Next:
11 Beautiful Places In London You Should Not Miss
The Ultimate 3 Days In London Itinerary
The Best 1 Day In London Itinerary
14 Unusual Things To Do In London
The Best Places For Afternoon Tea In London
16 Things To Know Before Your First Time In London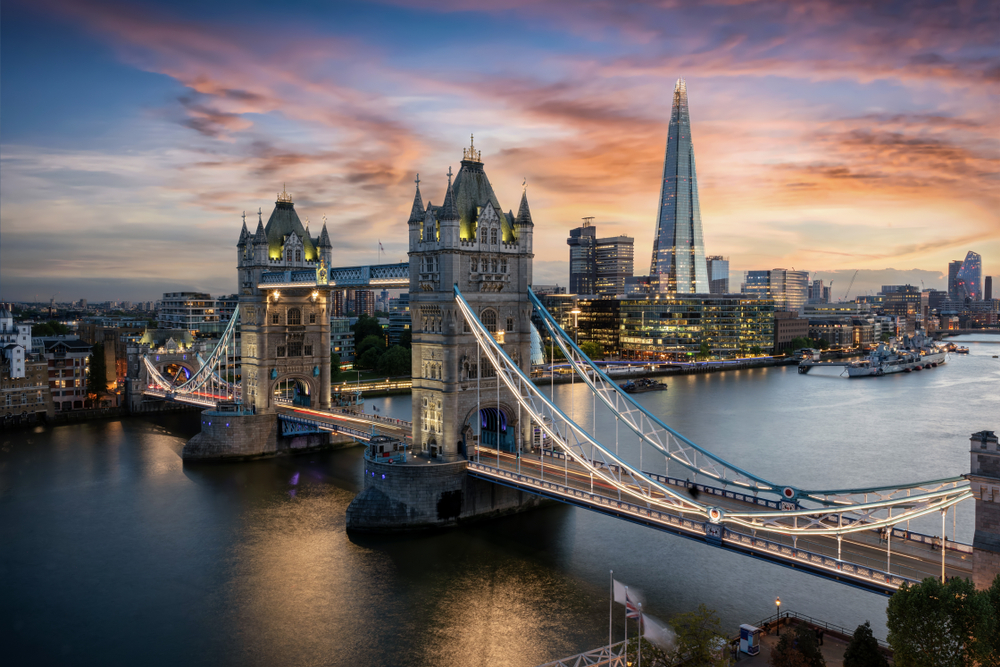 Check On Your Country's United Kingdom Visa Entry/Exit Requirements
If you are traveling to the United Kingdom from the United States, you do not need to obtain a British visa.
You are permitted to travel to the UK (and to all other members of the Schengen Area) for up to ninety days as a tourist and for business purposes.
Yeah, this is something you should definitely know if you are visiting Europe for the first time.
If this is your first time in London, and you will be visiting from another country, please verify if your country requires a visa.
And the same is true if you're visiting another country after your time here, like if you're traveling from London to the Amalfi Coast.
If you are flying into London, read How To Avoid Getting Sick On A Plane
Look Here: Hop-on Hop-off Thames River Cruise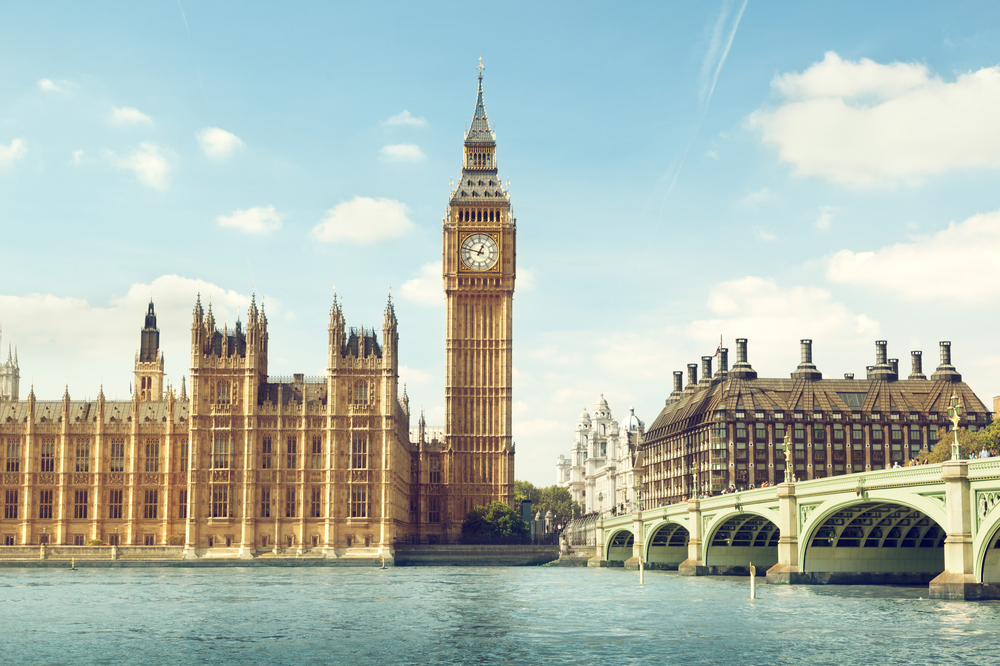 Check Your Passport Before Traveling To London
You will need a current and valid passport to enter the United Kingdom.
And your passport must be valid for three months after your departure to the United States or your home country.
Your passport will need one full blank page for the UK authorities to stamp.
If you will be on a long haul flight, read How To Survive Long International Flights
Look Here: Happy Potter Guided Walking Tour
Purchase A United Kingdom SIM Card For Your Phone
For your first time in London, one of the best pieces of advice I can share with you is to purchase a UK SIM card for your smartphone before you leave the airport or train station.
With the new SIM card, the cell towers will recognize your phone as European and you will have improved cell service and much-improved Wifi.
Your phone number will be new as well. So it is best for you to remain in contact with your family and friends through Facebook Messenger or the What's App.
There are several kiosks at the UK airports and train stations selling SIM cards for your convenience.
If you are spending a bit of time in London read my 5 days in London Itinerary for tips.
Look Here: Big London Ticket: Hop-on Hop-off Tour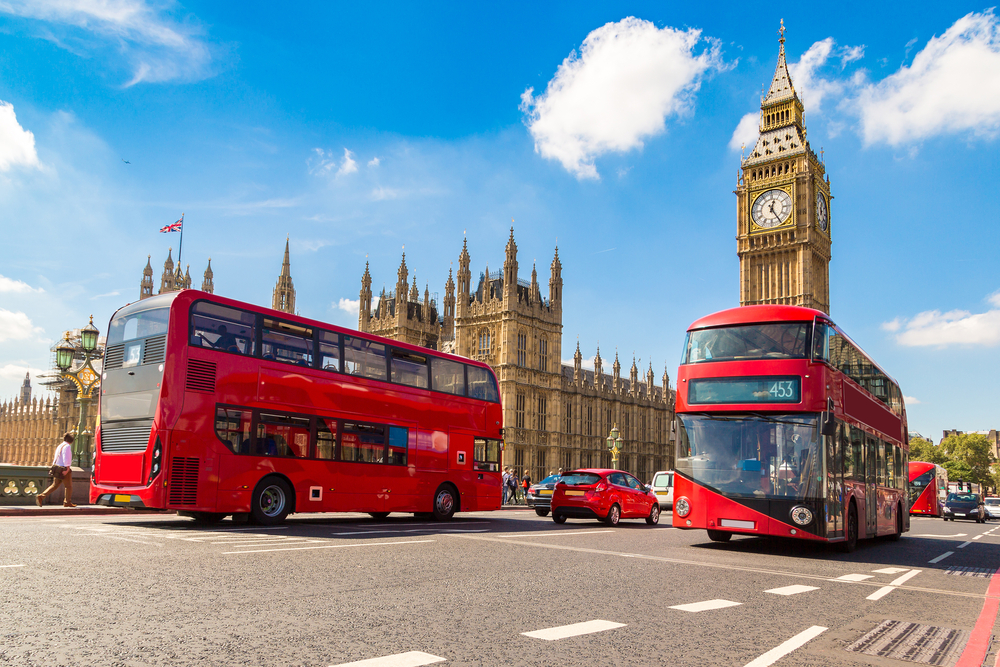 Cash Or Credit Cards? Which Is Best To Have?
The simple answer is, for your first time in London, you will want to have both!
Credit cards are widely accepted throughout London. However, if you are using cash, only the British pound is widely accepted.
You may find some vendors will accept American dollars, but the exchange rate will be very poor.
If you want to have some pounds on hand, it is best to withdraw from an ATM for a decent exchange rate using "in-network" bank ATMs in London, so you are not charged out-of-network transaction fees as well.
Remember that there are additional fees charged when using an ATM. May I recommend you withdraw a larger amount of money, less frequently, to save on these transaction fees.
Check with your local bank at home before taking your first time in London dream trip to obtain the names of in-network banks.
If you wish to exchange your cash into pounds, the most prudent thing to do is head to a U K bank, for safety, and the fairest exchange rates.
If you are planning to visit both London and Paris during the same trip here is the ultimate London and Paris itinerary you should use!
Look Here: London: Tower of London and Crown Jewels Exhibition Ticket
Purchase A Visitor Oyster Card At Home Before Your First Time In London
A Visitor Oyster Card is like a credit card preloaded with "pay as you go" money that you will use for travel in London. You CANNOT purchase a Visitor Oyster Card once you arrive in London, so it's prudent to get it at home either online or through your travel agent.
The London Visitor Oyster Card can be used on any mode of transportation London has to offer: the London Underground (the tube), London Overground, National Rail trains, trams, buses, and more.
It is quite a bit cheaper to use the Oyster than to pay for single rides to a destination of your choice.
And, there is no paying for a bus ticket in cash once you board, so the Oyster Card pays for itself in spades just for its convenience.
On all forms of transportation, you have to touch your Oyster card to the yellow card reader. It keeps track of where you are going so it knows how much to charge you.
On buses and trams, you only need to touch the yellow reader when you board, as it is a single ride.
At stations you will have to touch the yellow reader both going in and exiting, so your exact journey can be calculated based on how and when you traveled, and where you went.
Here is a list of these 20 hidden gems in London you will not want to miss!
There is a 5-pound charge for purchasing the Visitor Oyster Card, so when your first time in London is completed, save your card. You never know when you may find yourself in London again!
Look Here: London: Westminster Abbey Entry Ticket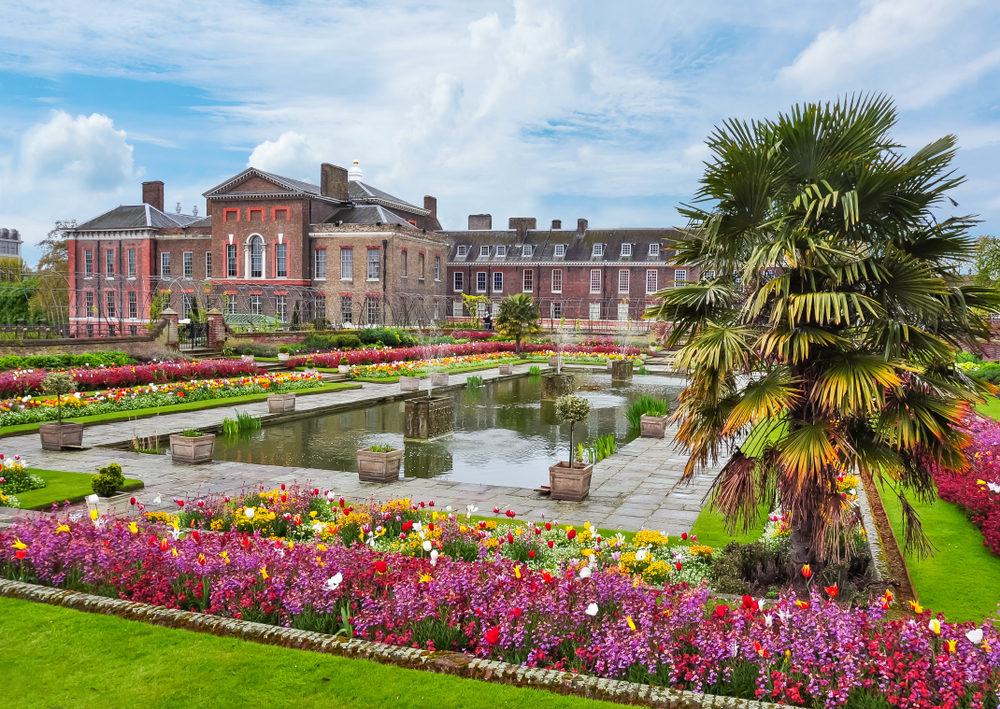 What happens if you run out of money on your Oyster smart card during your first time in London? You can refill it at various transportation stations and at tons of shops throughout London.
What happens if there's money left on your card at the conclusion of your first time in London? You can keep your card if you like, to use on future trips to London.
Your Oyster card can be used by any family or friend who may be traveling to London in the future. Or you can get up to 10 pounds
Start your days off with a generous breakfast in London!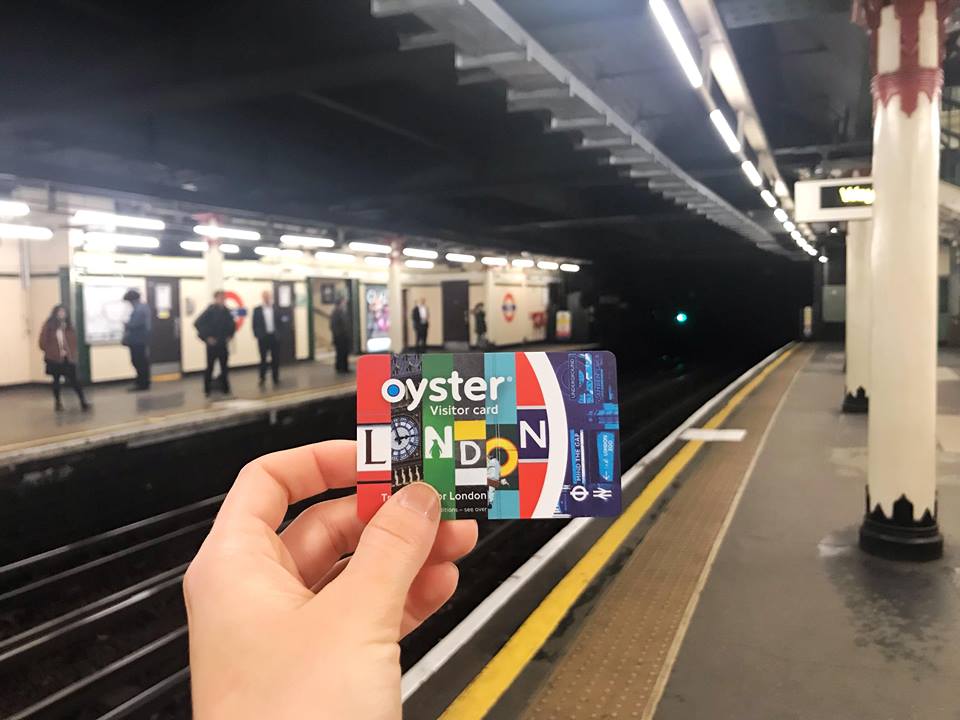 A Visitor Oyster Card is a must during your first time in London
Children under 11 travel for free. If you have an 11-15-year-old with you, they can get a "half adult" discount for up to 14 days. Traveling with kids in London couldn't be easier.
Purchase the Visitor Oyster Card from home, and then notify a transportation staff member once you arrive in London and they will make the distinction on their Visitor Oyster Card.
Look Here: Windsor Castle Tickets
Use Your Visitor Oyster Card For Lots Of Discounts
Another very cool perk of the Visitor Oyster Card during your first time in London is that you simply have to show your card at participating restaurants, pubs, shops, and all sorts of entertainment for visitor discounts and specials.
Who participates? Leading London restaurants, entertainment venues, and shops. So do not forget to flash that card!
Did you know that you will find some of the best London desserts when you visit?
Having your own Oyster Visitor Card before you arrive for your first time in London is a great idea.
Look Here: Tickets to Westminster Abbey
Stay In An Area Most Suited To You During Your First Time In London
Visiting a big city for the first time can be overwhelming. London is such a big city, a truly iconic European city. Just about 9 million people call London home.
Depending on your preferences, and the goals you want to achieve during your first time in London, you have a very wide variety of neighborhoods to choose from.
Here are a few of the more popular sections of London for your consideration.
Do your research. These suggestions only scratch the surface of what kind of ambiance is waiting for you during your first time in London.
Covent Garden When my family and I experienced our first time in London, we intentionally chose to literally do all touristy things.
We chose to stay in the very popular and very trendy Covent Garden section of London.
Cobblestone-lined streets and all the shopping your heart could desire.
Locally hand-crafted items to world-class shopping from any top designer you can imagine were available to us within walking distance.
We literally walked to the London Eye, British Parliament, Big Ben, and Trafalgar Square.
There are so many fun things to do in Shoreditch. It is a trendy, artsy area and should be on your list of places to stay in London.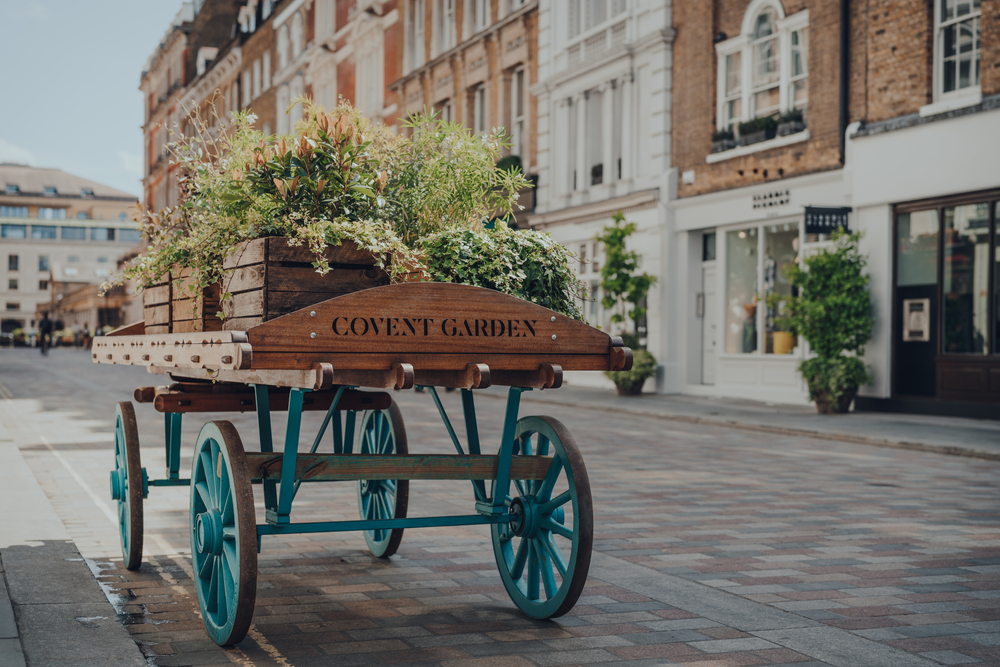 All the Broadway-style theatres are located in the Covent Garden area offering all the top-running musical and dramatic productions to you.
Tickets Here: London: Big Bus Open-Top Hop-on, Hop-off Sightseeing Tour
Tickets Here: River Thames Hop-On Hop-Off Sightseeing Cruise
Mayfair/St. James Are you planning on visiting Buckingham Palace? Seeing the changing of the guard?
Do you like antique shops and history? Then this is the neighborhood for you. Here you will find London's best residential architecture and finest automobiles!
I highly recommend a visit to Green Park during your first time in London. First of all, it is simply beautiful, any season that you visit.
Secondly, there are families wandering, athletes running, and it is generally a lovely green space to spend time in.
Of course, visiting Buckingham Palace is quite the thing to do if you are interested in royalty!
Unfortunately the day we budgeted to see the changing of the guard, there was no changing of the guard.
I hope you have better luck! Check online for the schedule for the changing of the guard as it changes seasonally. You could save yourself a trip.
Tickets Here: London Highlights with Westminster & Buckingham Palace
Tickets Here: London: Changing of the Guard & Buckingham Palace Tour
Tickets Here: London: 3 Hour VIP Chocolate Tour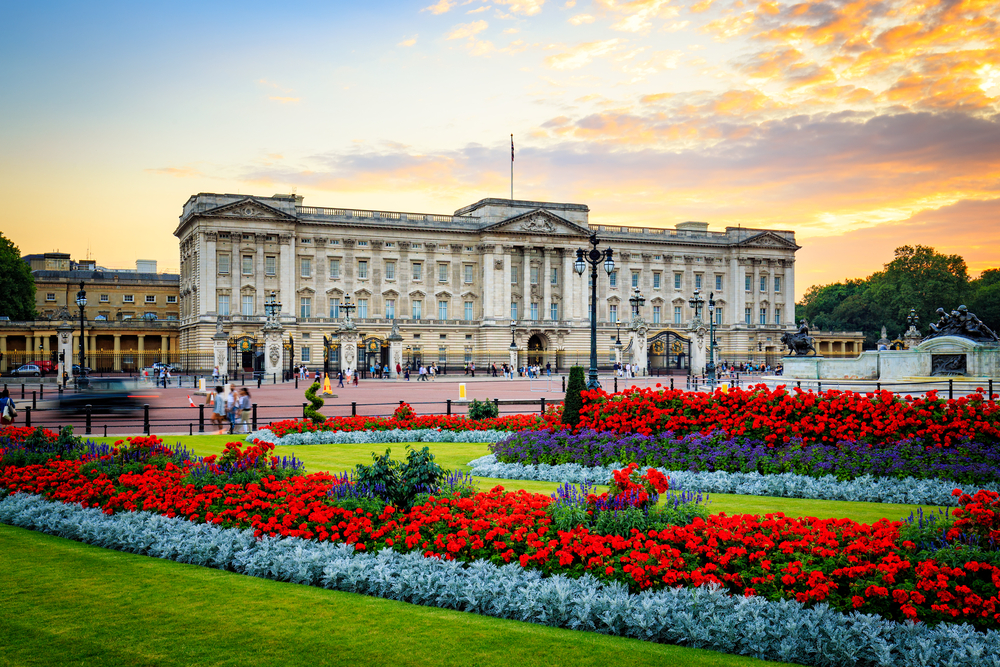 South Kensington If you want to experience London as Londoners do, this is the place for you as you experience your first time in London.
Lovely gardens abound, and fantastic pastry shops will tempt you.
A visit to Kensington Palace, where Princess Diana lived, and Prince William and Kate Middleton reside in, is a lovely way to spend an afternoon. You would also be very close to the iconic Hyde Park.
Look here: Kensington Palace Sightseeing Entrance Tickets
Shoreditch Looking for an artsy contemporary vibe? Then the Shoreditch area is for you.
It is trendy and a colorful haven for those creative designers and artists that call London home.
Art galleries in warehouse lofts and street art add to the hip vibe.
Tickets Here: Discover Shoreditch: London's Coolest Neighborhood
Tickets Here: The London Pub Crawl – Shoreditch
Notting Hill Lots of movies are made in London's Notting Hill neighborhood because of how quaint and charming it is with its cobblestoned streets and colorful Victorian townhomes.
If bargain hunting for antiques interests you, Notting Hill's famous Portobello Road Market will delight you.
All the major iconic attractions you would want to visit during your first time in London are simply a tube ride away.
Tickets Here: Notting Hill Walking Tour
Tickets Here: The Beatles London Walking Tour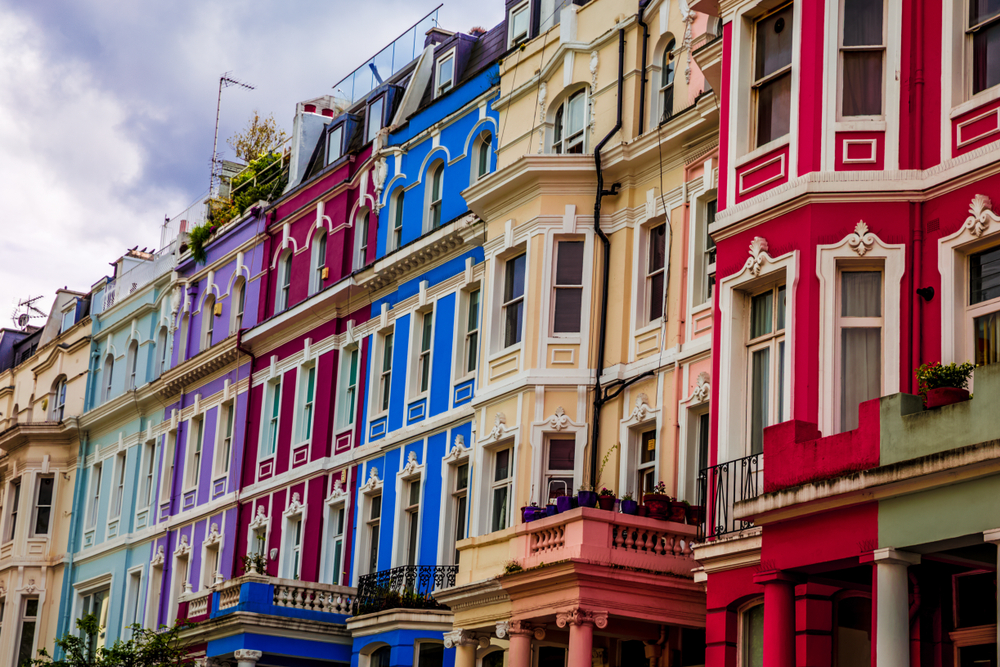 London offers so many neighborhoods with so many different characteristics, you will not go wrong if you choose the one that best suits your tastes and the goals you have for your first time in London.
Look Here: Day Trip To Stonehedge
During Your First Time In London Expect Great Wifi When Out And About
When we travel internationally we always inquire about getting a SIM card for our phones in the country we are visiting.
During your first time in London, you do not have to worry about wifi when you are out and about visiting attractions, shopping, and dining.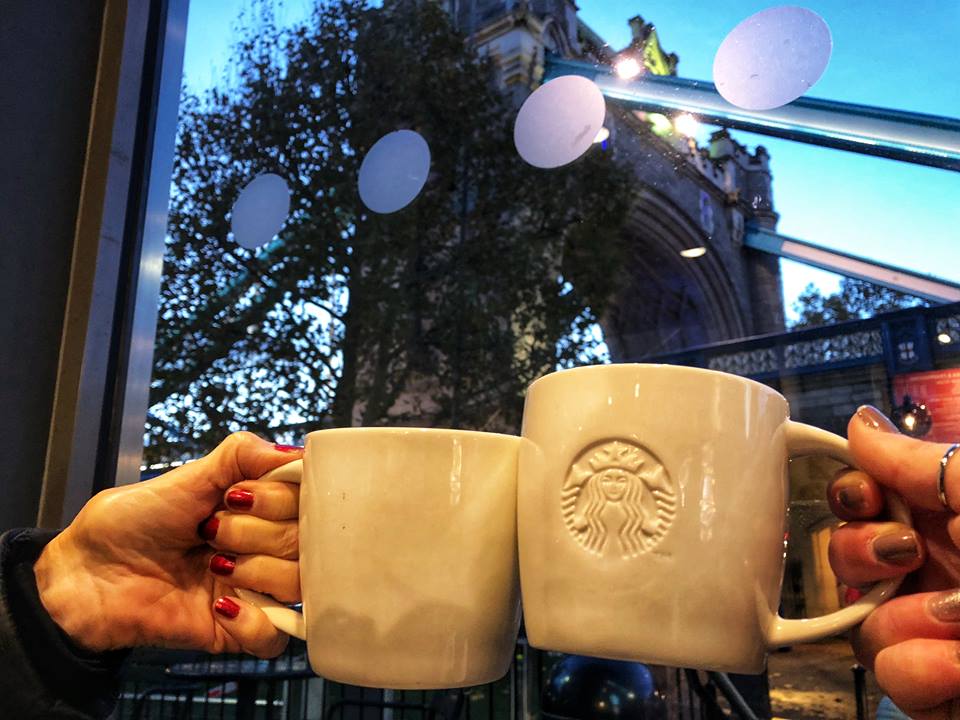 All major shopping destinations, just about every restaurant, and London's iconic attractions all offer free wifi.
You simply sign up when you are at your destination and you are connected! The public wifi is not secure, so keep that in mind when using public wifi during your first time in London.
Look here: London: Kew Gardens Admission Ticket
23 Major Museums In London Are Free
What a cool perk to have during your first time in London (or any time in London!) if you enjoy museums as much as we do. I am referring to Smithsonian-style, huge museums. Free.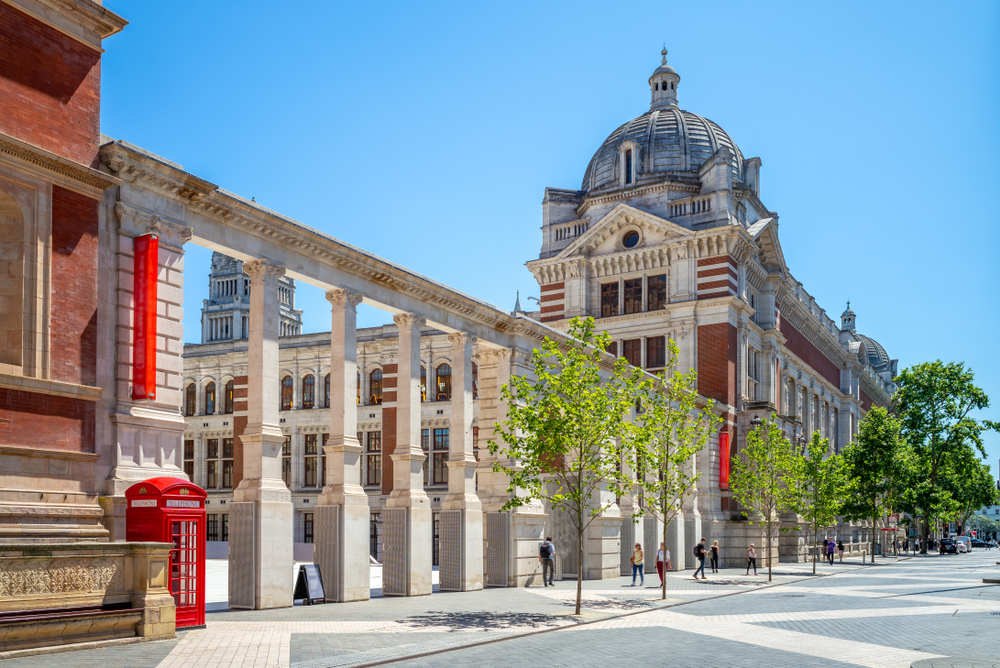 Do your own research to seek out those museums which interest you because there are 18 other museums to visit. For free.
Look Here: Thames Dinner Cruise
Restaurants In London Are Fabulous
We were traveling in a group with one vegan (me), two vegetarians and an omnivore. That's quite a wide difference in tastes to appease when selecting where to eat.
Rest assured, during your first time in London, you will not have any dilemmas or problems pleasing yourself or anyone traveling with you.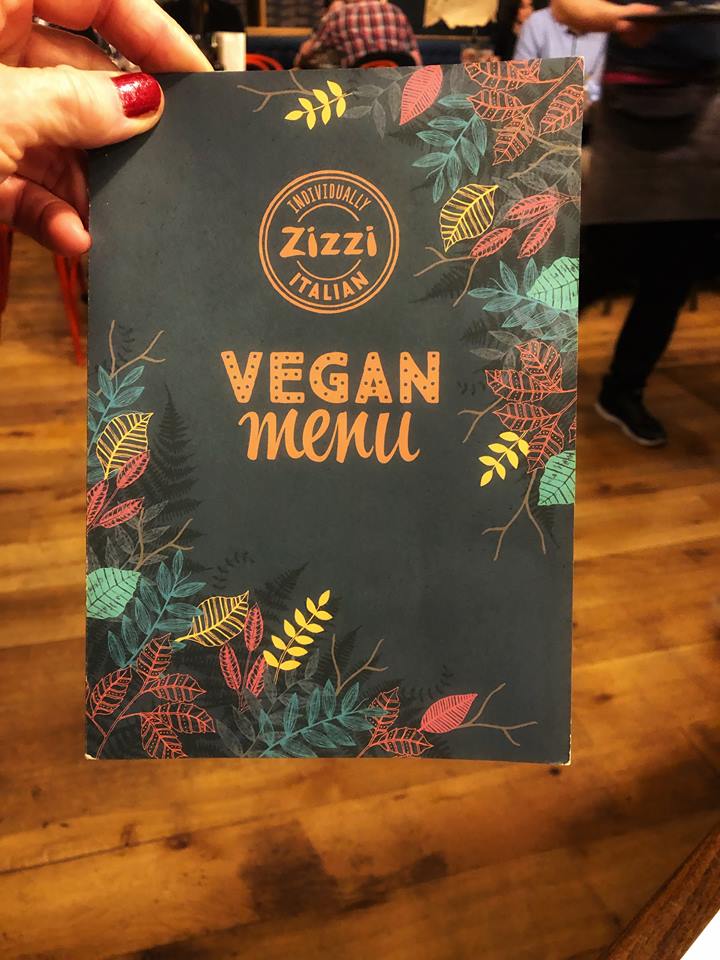 Londoners love their food, and every restaurant we visited was outstanding. Londoners embrace alternative eating choices.
As a vegan, I felt comfortable and right at home with my very own vegan menus during my first time in London.
Look here: London by Night: 90-Minute Open Top Bus Tour
There are so many restaurants to try so we took turns selecting restaurants for lunch and dinner.
With our wide range of dining requirements, none of us ever had a complaint about a restaurant or cafe or pub we dined at or the food we ate.
Look Here: Afternoon Tea Cruise On The Thames River
Should You Tip When In London?
Restaurants It is an accepted practice to leave a 10-15% tip when eating out. However, restaurants often add on a "service charge" and sometimes that's not clear.
So to save you from double tipping, inquire at any restaurant, or whenever you are in doubt.
Bars There is not a tipping culture in London in bars or pubs. It is up to you.
Hotels Most hotels in London usually include a 10-12% service charge with your bill.
Taxi Drivers the customary tip is 10 -15% of the fare. Some round up to the nearest pound. You may tip more if the driver helped you with your luggage.
Look here: London: Changing of the Guard Walking Tour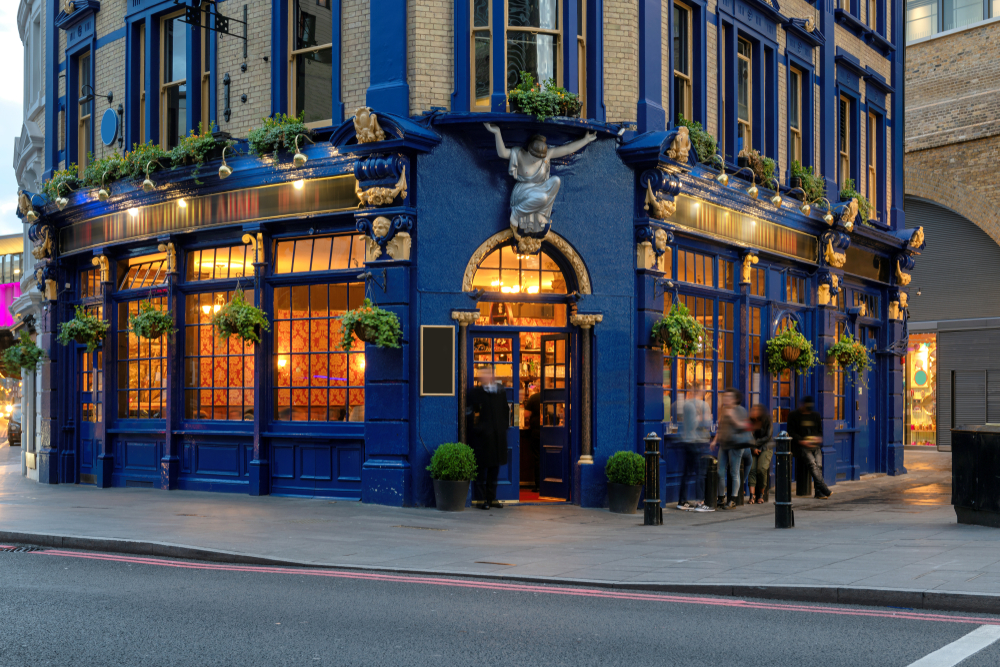 Book Attraction Tickets Online To Save Money And Skip The Lines
It is generally wise to select which major iconic London attractions you want to visit and secure tickets online before your first time in London.
You will save money, sometimes significantly. Also, some if not most of the attractions allow you to skip the wait lines and walk right on in.
This is a great convenience especially if your schedule is jam-packed with things to do during your first time in London.
You will have more time to spend at the attraction since you will not be waiting in the entrance line. Also, you can better pace yourself during your busy days.
Look here: Windsor Castle Admission Ticket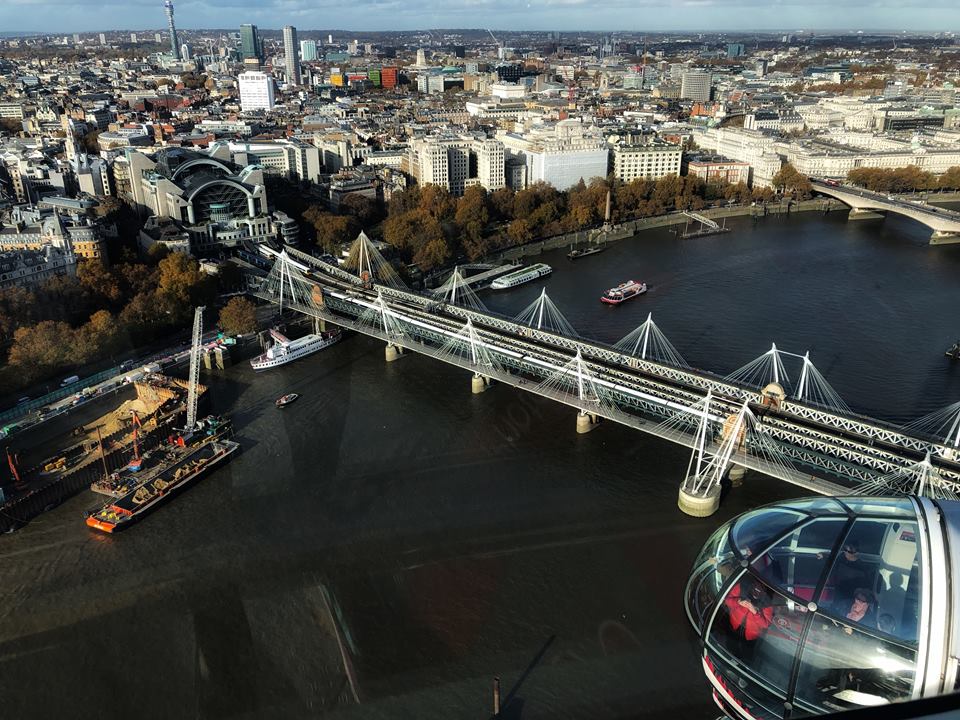 Tickets here: Coca-Cola London Eye
Tickets Here: London: Changing of the Guard & Buckingham Palace Tour
Tickets Here: The View from The Shard Entrance Ticket & Optional Champagne
Save Money By Getting Snacks And Convenience Foods At Local Grocery Stores
Yes, it is fun to visit as many restaurants as possible for breakfast, lunch, and dinner during your first time in London. However, that may put a strain on your budget.
There are a lot of grocery stores in London you can visit. We visited Tesco, a lot. We purchased sandwiches and snack foods to carry along in our backpacks for the long days of touring. Which was exactly every single day for us.
Fresh fruits, such as apples and oranges are sturdy enough to last several hours in a backpack and remain intact. Plus, they are much healthier than sugary and salty. Granola is another tasty snacking alternative.
I bought almond milk several times and peanut butter was available in London. I sometimes have difficulty finding peanut butter in Europe as they are Nutella-crazy, or it is simply too cost-prohibitive. Plus, the beloved peanut butter and jelly sandwich is a great afternoon snack.
Yogurt, drinks, and chips/snack foods are all items to have available where you are staying or on the go, to save a little or a lot of money during your first time in London.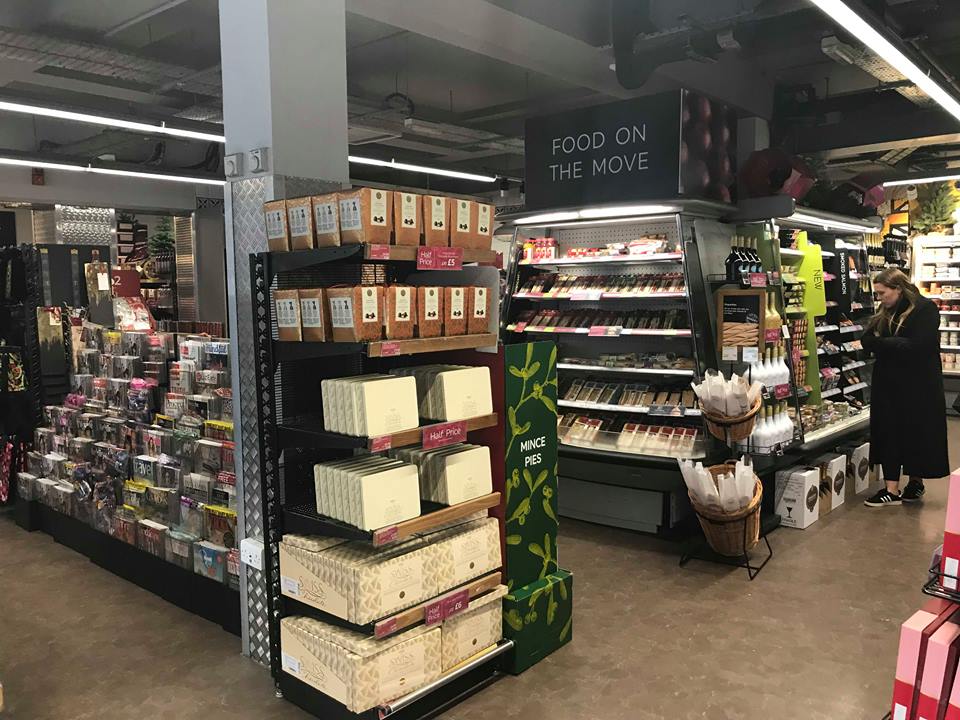 During Your First Time In London Be Aware Pickpocketing Is Real
Like any large European capital city, tourists spending their first time in London can be ripe for scam artists.
On a recent trip to Paris, my family and I had the unfortunate luck to have been robbed three times. And we were vigilant.
I do not want that experience to happen to you or anyone traveling with you.
Please do not have any preconceptions about who can violate you by stealing your possessions. Stay vigilant and alert.
Look here: Buckingham Palace: The State Rooms Entrance Ticket
Notify Your Credit Card Company Of Your Trip
Call your credit card company for two reasons: Number one, to notify the bank that you will be out of the country and give them your exact travel dates. This is for your personal safety.
And number two, to check to see if the bank charges foreign transaction fees every time you are out of the country and use your card.
If it does, inquire about applying for a credit card that does NOT charge such fees.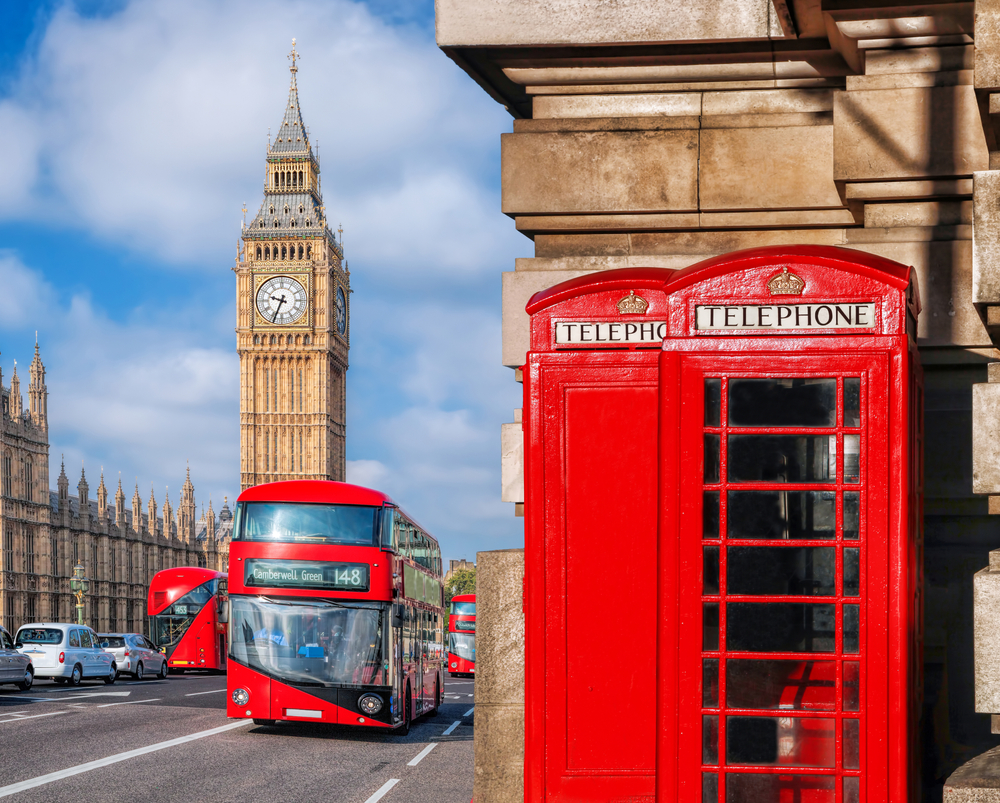 Packing Tips For Your First Time In To London
Perhaps you are visiting London as part of a layover as you head to other destinations. Or maybe it is a very quick weekend trip. These packing tips will serve as a great refresher about what to bring along!
There are great tips on how to pack lightly whether you are driving or flying into London.
A concealed travel pouch may be one of the most important items you bring during your first time in London. Please refer to my explanation below about how my family was robbed during our last trip to Paris.
This unisex RFID-blocking concealed travel pouch is lightweight and comes in several colors. It has lots of organization to give you peace of mind.
If you have a pouch already that does not come with RFID protection, as I do,  these RFID sleeves are the perfect solution.
This configuration comes with enough passport and credit card sleeves that the entire family would be protected. They are slim too, so they will easily fit into your pouch or wallet.
If you are planning on taking a lot of pictures with your phone you will definitely want to consider an external charging battery. This Anker high-speed phone charging battery is the exact one I carry with me on all of my trips.
It can be used on a variety of phones, not just an iPhone like I have. And wow is it fast!
I like that it holds its charging capabilities for several uses so I do not have to worry about it while out and about, and if I forget to recharge it at night, it will still be good to go the next day.
My daughter gifted me with this FugeTek selfie stick and tripod setup for my birthday. I absolutely love it! It is made of lightweight aluminum and so easy to use. It has Bluetooth connectivity and is a breeze to use for group shots or that perfect selfie!
Don't forget to bring along a universal power adapter for your first time in London. This worldwide power plug is a great example and will charge your phone at the end of your busy days.
And this world traveler adapter kit can charge several devices at the same time. This is what you will need when there are several people traveling in your group, or if you bring several electronic devices on your trip that require charging at the same time.
I was not a fan of packing cubes until I started to use them! This is the exact set of packing organizers I use whenever I travel.
I cannot believe how much they really do help with the organization. If you have not considered packing cubes, I would recommend giving them a try.
Hydration is so important. You want to remain hydrated to support your immune system which in turn will be stronger to fight off any germs you will encounter during your travels. Y
ou will want to bring your own refillable water bottle with you.
I never leave home on a trip without my Bobble filtration bottle. The 18.5-ounce size is perfect for travel and it fits nicely in the pocket of a backpack or your purse.
Also when filled with water, it is not too heavy to carry. And the replaceable carbon filter ensures fresh clean water whenever you fill your Bobble.
You will want a backpack or daypack with you to store snacks, your water bottle, phone, extra clothes, etc.. This foldable water-resistant backpack would be great.
It is very affordable and is available in many color options for you to choose from. The fact that it folds down into a zippered pouch will make it easy to pack.
Perhaps you need a more substantial backpack for your international travel. This antitheft backpack has a charging port, is water-resistant and can comfortably carry up to a 15.6″ laptop.
You will be walking more than usual during your first time in London. A sturdy and comfortable pair of walking shoes are a must-have. These waterproof all-season shoes are extremely affordable and yet fashionable.
Mostly everyone is familiar with the Skechers brand, and these Air Run high fashion sneakers come in a lot of colors to match your outfits and are still affordable.
If you are visiting London in warmer weather, maybe you want a pair of sandals to wear to dinner or to the local cafe, I highly recommend these Vionics adjustable strap orthotic sandals.
I have several pairs of Vionics that I bring with me *everywhere* I travel. They are very comfortable and have orthotic footbeds that cradle and support your feet.
Bring a lightweight scarf or shawl. Scarves and shawls are very popular in Europe and London is no exception. Both men and women wear scarves, both decoratively and as a layering piece to keep warm.
This cotton unisex lightweight scarf is versatile and can be worn in any season.
We all need to protect our eyes from the sun's harmful UVA/UVB rays. These unisex polarized sunglasses come in a lot of lens colors and frame designs and are extremely affordable too.
If you are fond of the aviator-style of sunglasses these polarized aviators may interest you.
If you are in need of new luggage, this expandable soft side spinner luggage is affordable and comes in lots of colors.
If you like hard-sided better, then you may favor this hard-sided luggage set better. Both sets come with TSA locks and 8 wheels per piece.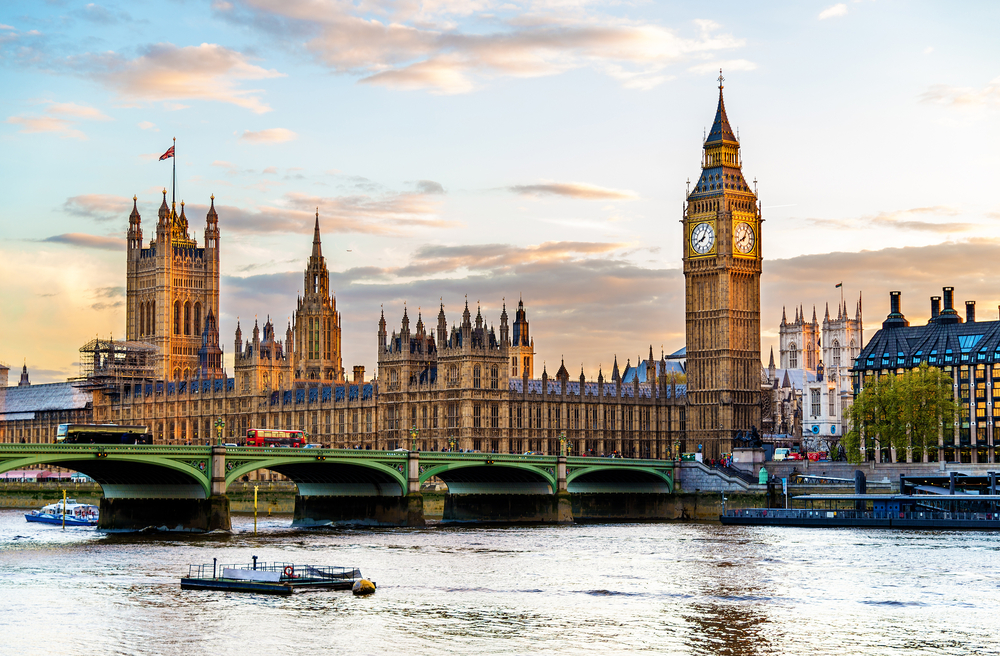 These 16 tips will ensure your first time in London will be a fantastic experience for you. Actually, we did not know about most of them! So from our first time in London, I created these tips to help you be more informed.
Have you ever been to London? What is a specific thing you would like to share with someone about to embark on their first time in London? Please put your suggestions in the comment section below.