Are you looking for things to do in Covent Garden? You are in the right place.
In this article, I will tell you all you need to know about Covent Garden London. We will walk through the places to go, the places to eat, where to get a good drink, and the more unusual things to do.
There are so many things to do in London n and Covent Garden is one of them.
Planning your trip to London last minute?
Make sure to book ahead! Hotels and tours often sell out the closer you get to your trip. Here are our top pics for London!
Top Experiences and Tours In London:
Best London Hotels:
At the heart of the West End Covent Garden is perhaps one of the most well-known and bustling parts of London. It's known for its shopping, bars, restaurants, and unique street performers.
However, if you dig a little deeper there is more to Covent Garden than first meets the eye.
The History Of Covent Garden London
The first historical record of the Covent Garden is in 1200. Then it was known as the 'the garden of the Abbey and Convent' and was just fields. This is where its name comes from.
In 1630 the first public square was created here. After the Great Fire of London in 1666 the area was used to sell fruit and vegetables and became London's largest market.
The neo-classical market building you see today was built in 1828 by the architect Charles Fowler. In the 1980s the area was converted into the specialty shopping center you see today.
The area around Covent Garden has always been sought after by wealthy people wanting to live in this beautiful area.
This is evidenced by the properties surrounding the market many now turned into shops.
It's a thriving, bustling area and a great place to sit in a cafe and people-watch. There is no other place quite like Covent Garden and it is well worth exploring.
In my list of 'things to do in Covent Garden' I have included some staples as well as some more unusual hidden gems.
So grab a pen and paper and let me walk you through the best things to do in Covent Garden.
If this is your first trip to London here is a list of 16 Things To Know Before Your First Time In London.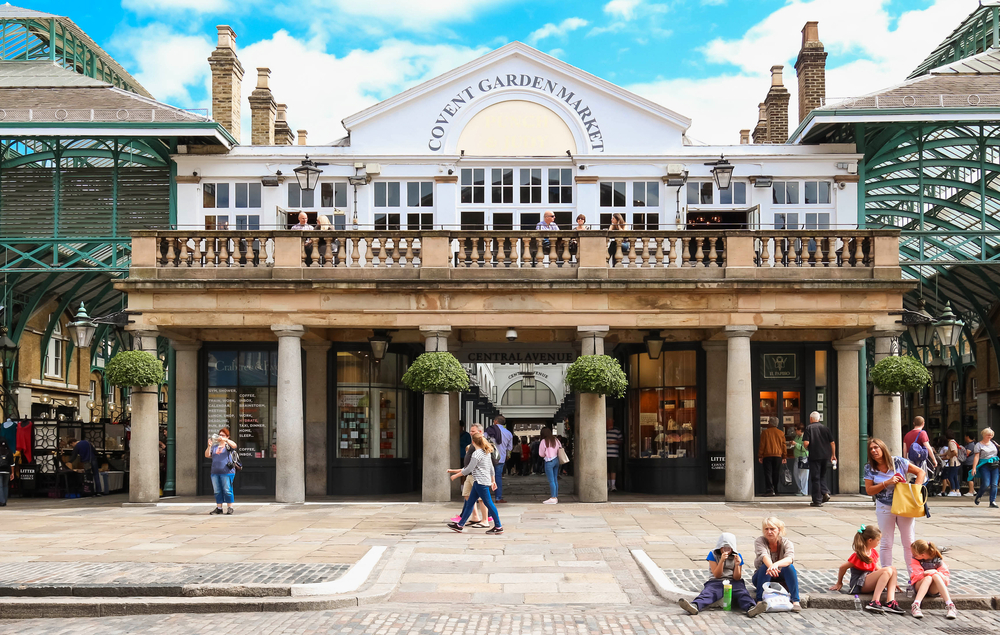 15 Best Things To Do In Covent Garden London For Your Bucket List
Marvel At The Royal Opera House
With buildings dating back to 1858, The Royal Opera House is a beautiful building that I recommend everyone visits if they can.
It is home to the Royal Ballet and the Royal Opera and if you can see a show while you are here please do as the auditorium is exquisite.
Don't want to or haven't got time to see a show no worries. The public places, shop, and cafe are open to the public so you can get a glimpse inside.
If you want to get a better look inside tours are offered and I highly suggest taking one.
The Opera House has a regular calendar of events of ballet and opera so check to see if there is anything on while you are here. You will need to book though as tickets go quickly.
The tours of the Opera House last an hour and fifteen minutes and it's best to book in advance. Tours are only on certain days and tend to be in the afternoon. You can also request a private tour.
A visit here is one of the best things to do in Covent Garden and is a great way to spend an evening or an afternoon.
If you are here for a romantic weekend a stay at the Chateau Denmark will make your stay even more special.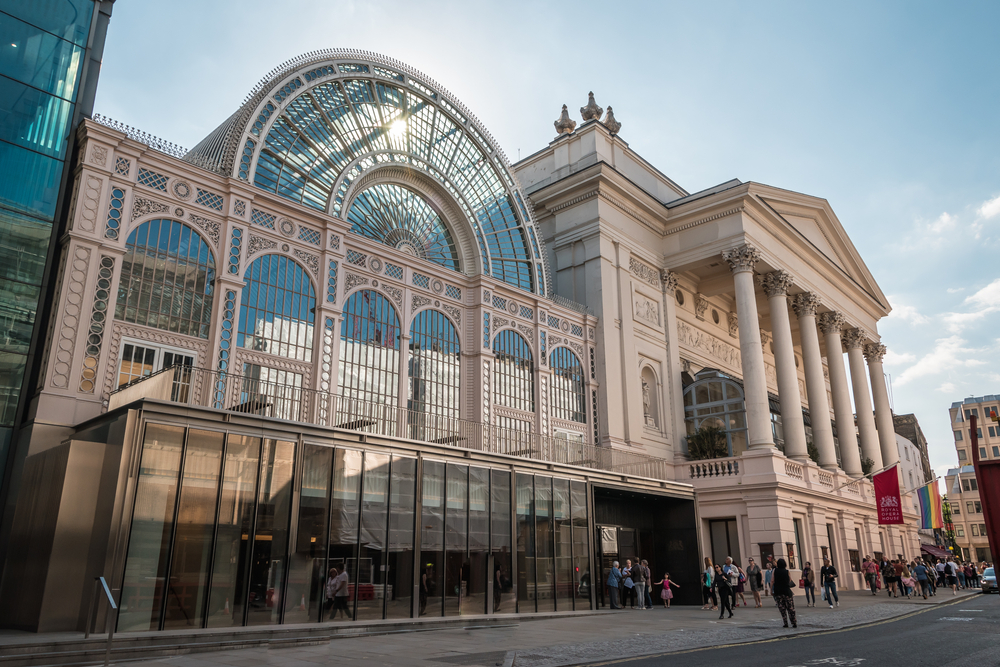 Get Tea At Neal's Yard
Chances are if you have been searching Covent Garden London you will have seen some colorful buildings that look very funky. That is Neal's Yard and Neals Street.
Here the area is all about quaint colorful shops, cafes, food places, and wonderful boutiques.
This courtyard is tucked away down a tiny side street in Seven Dials and it is one of the most aesthetically pleasing streets in London.
For tea shops in Covent garden visit the Tea House which is full of specialty teas. Neal's Yard Remedies focuses on all-natural and organic health and beauty products.
And St John's Bakery which sells the most incredible doughnuts is also worth a visit.
For a coffee pop to Neal Street Expesso. For Pizza head to Homeslice, and for a glass of wine head to Casanova And Daughters.
Neals Yard has some of the best shops and food in Covent Garden and makes a great place to grab that perfect photo. It's also a great place for breakfast in London.
Fancy seeing London from a different perspective? How about a 3-hour bike tour of the west end?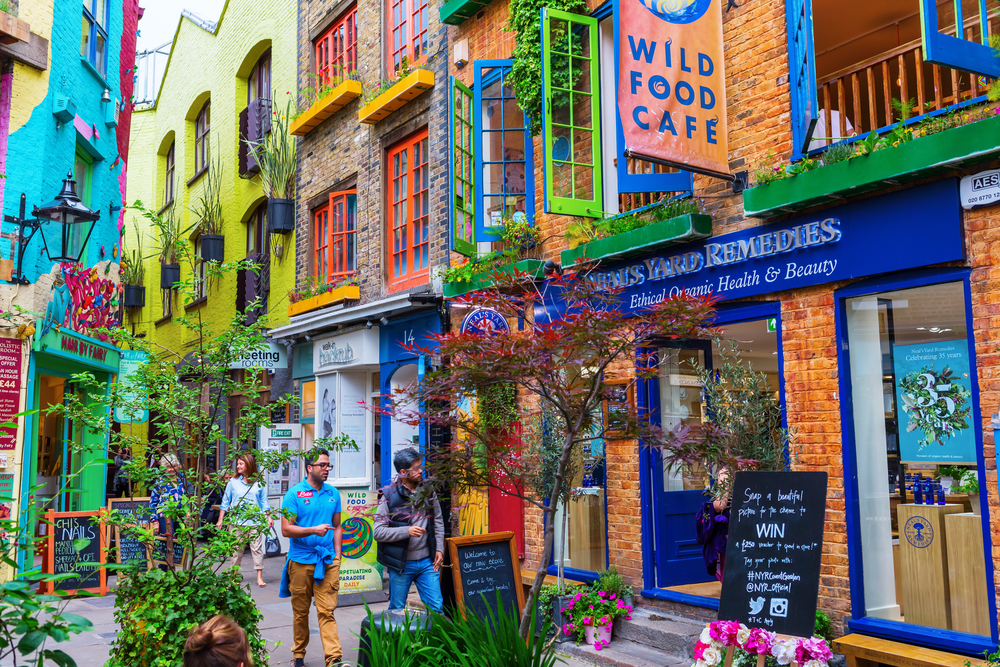 See A London Bus At The London Transport Museum
If the weather isn't on your side and you love walking around museums then The London Transport Museum is a must.
It gives you an in-depth history of London's transport and gives you a chance to get that iconic London bus shot.
Did you know that London has the oldest underground network? You will learn all about it here.
You will also get to see the world's first underground steam train and of course the iconic red buses of London through the ages.
While transport might not be everyone's cup of tea this museum does a great job of providing interesting and interactive exhibits. They also have after-dark events which are lots of fun.
If you are looking for things to do in Covent Garden when it is raining this one is for you.
Get a London Transport Museum Pass here.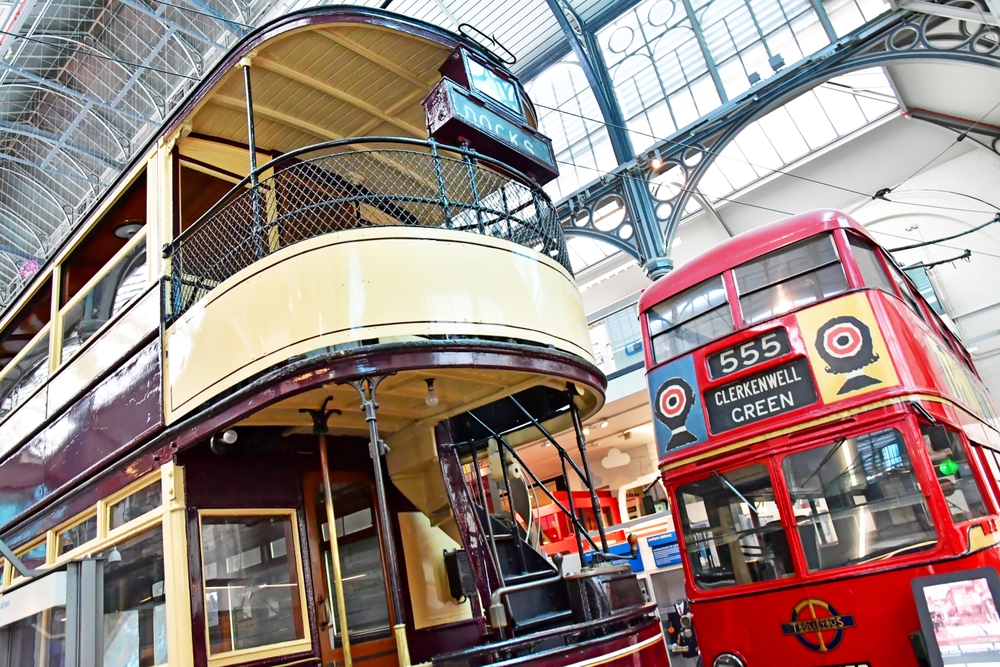 Search For the Seven Ears of Covent Garden
Ok, hear me out here it's fun honestly, and if you are traveling with kids in London, they will love it. Yes, there are seven ears stuck to various buildings around Covent Garden.
For a reason never explained Tim Fishlock made casts from his own prosthetics and stuck them on buildings. Maybe it was a literal play on the walls have ears, who knows?
There are rumored to be seven of them in the area but most can only find two. The only clue I will give you is Floral Street.
These are some of the cutest hidden gems in London!
It's a fun way to occupy the children and a great way to see the area. One of the more unusual things to do in Covent Garden, United Kingdon.
If you are looking for a hotel nearby the AMANO Covent Garden is a great option.
Visiting St. Paul's Church Is One Of The Best Things To Do In Covent Garden
While many of us have heard of St Pauls's Cathedral this lesser know church sits in Covent Garden and is worth a visit.
Built in 1631 it's known as the 'actor's church' because of its long affiliation with the acting community.
It's an interesting church with a small garden and numerous famous plaques. This church saw the first recorded performance of the puppet show 'Punch and Judy' in 1662.
The church today has its own in-house theatre company. They hold regular events and if you can catch a performance please do they are wonderful.
The church is open on weekdays and Sundays and is free to enter.
Want to see this and other hidden gems in the area take a Private City Walking Tour.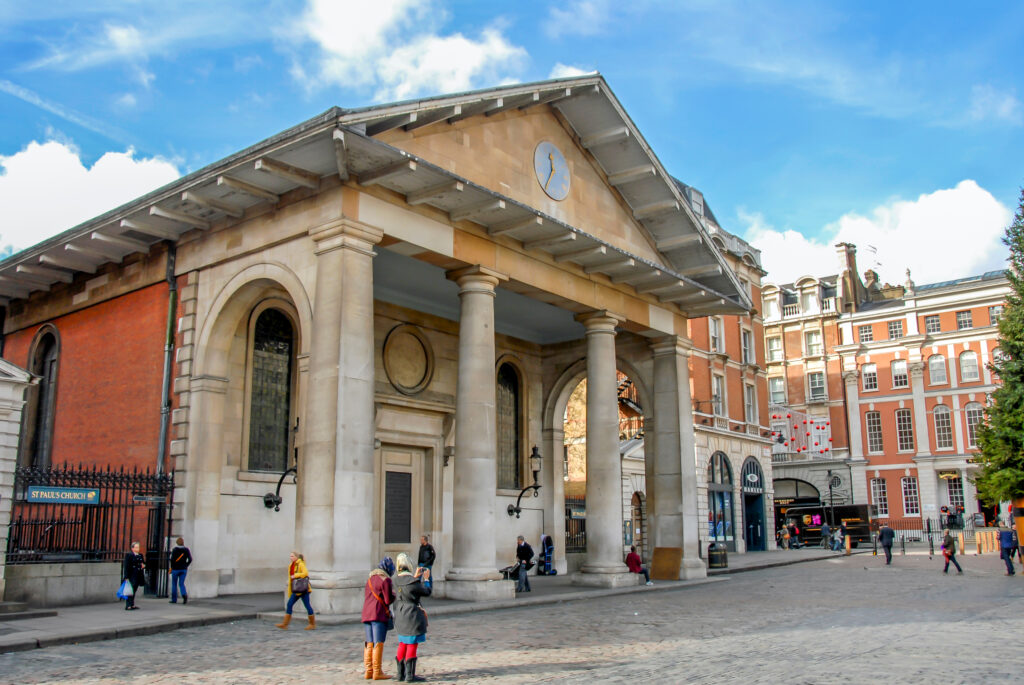 Get The Perfect Telphone Box Shot
You want that perfect red telephone box shot, right? But where is the best place to go? It's actually Covent Garden.
On Broad Street, just off Bow Street in Broad Court is a statue known as the Young Dancer Statue.
It was created by Enzo Plazotta and erected in 1988 and pictures a young dancer on a chair tieing her ballet shoe.
So why am I telling you about this statue? Well, it is worth seeing in itself but behind her are five red telephone boxes.
If you stand in the perfect position you can get all five boxes behind you. Honestly, it's the perfect London phone box shot.
So if you are looking for picture-perfect photos in Covent Garden this is the place to come.
Get a Big Bus Open Ticket so you can hop on and off and see other sights like this.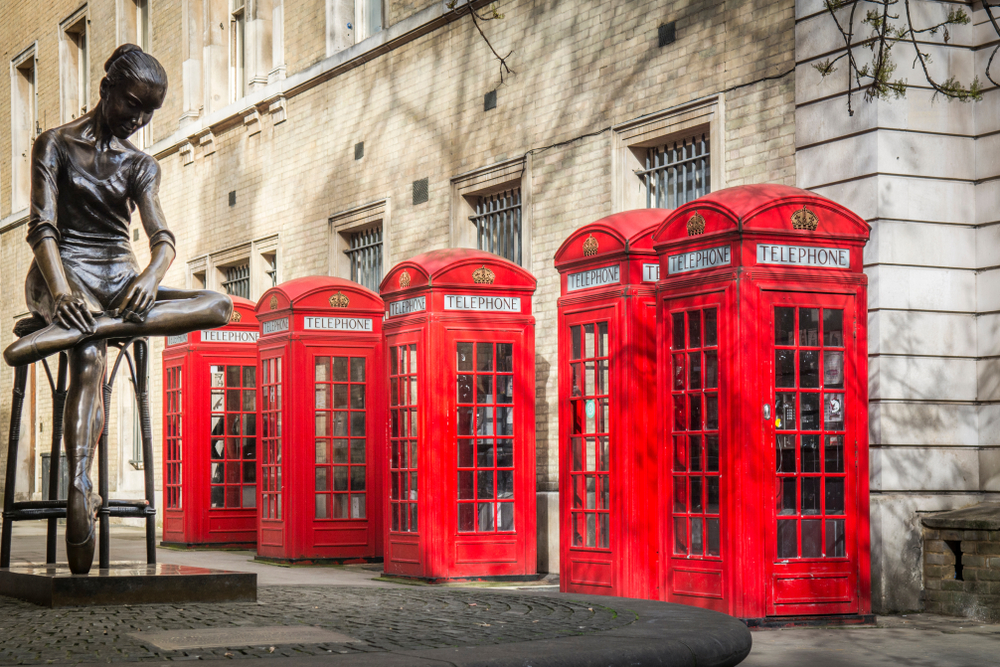 Explore The Covent Garden Markets
When people think of the Covent Garden market chances are they are thinking of the Apple Market. This was where the original fruit and vegetable market resided.
It is the most iconic building in the whole of Covent Garden.
Built in the 1800s it has a glass domed roof, it's a distinctive building. It is also around here and just outside you will find all the street performers.
The Jubilee Market Hall built in 1904 houses the actual Covent Garden London market and is a great place to wander around.
And if you are after handmade soaps, sweet treats, and jewelry then go to the East Colonnade Market.
If you are looking for Covent Garden shops then visiting one or all of these Covent Garden markets and the surrounding shops is a must.
Want to see more of the London Markets then take this London Street Markets: 3-Hour Private Guided Tour.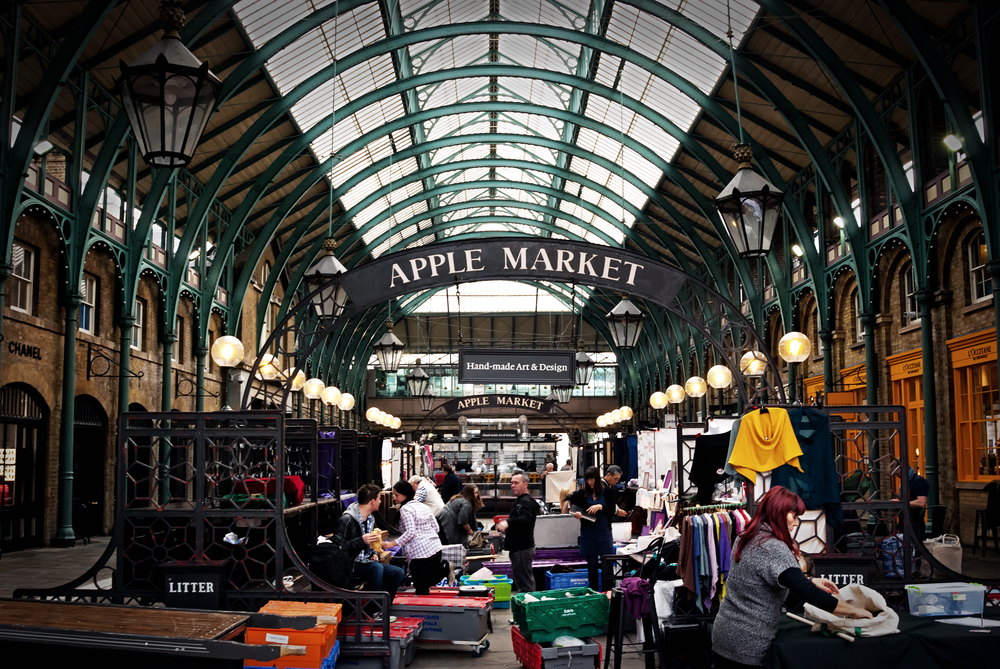 Check Out London's Last Gas Lamps
What most people might not know is that London still has some fully functioning gas lamps and a lot of them are in Covent Garden.
So if you love historical artifacts go searching for these remaining lamps.
Now for obvious reasons, it's best to go searching for these in the dark. Not only does it add to the atmosphere but they are easier to find.
Just look for the lights that appear to be flickering. The lamps are spread throughout the area but you find them mainly around St Paul's Church, Cecil Court, and Goodwin Court.
Close to Covent Garden on Carting Lane is perhaps the most unusual gas lamp in London, the Patent Sewer Ventilating Lamp.
This lamp used to be operated by the gases given off by London's noxious sewers. The lamp is just behind the Savoy Theatre.
Page8, Page Hotels makes a perfect location to explore the area and come back to a warm comfy bed.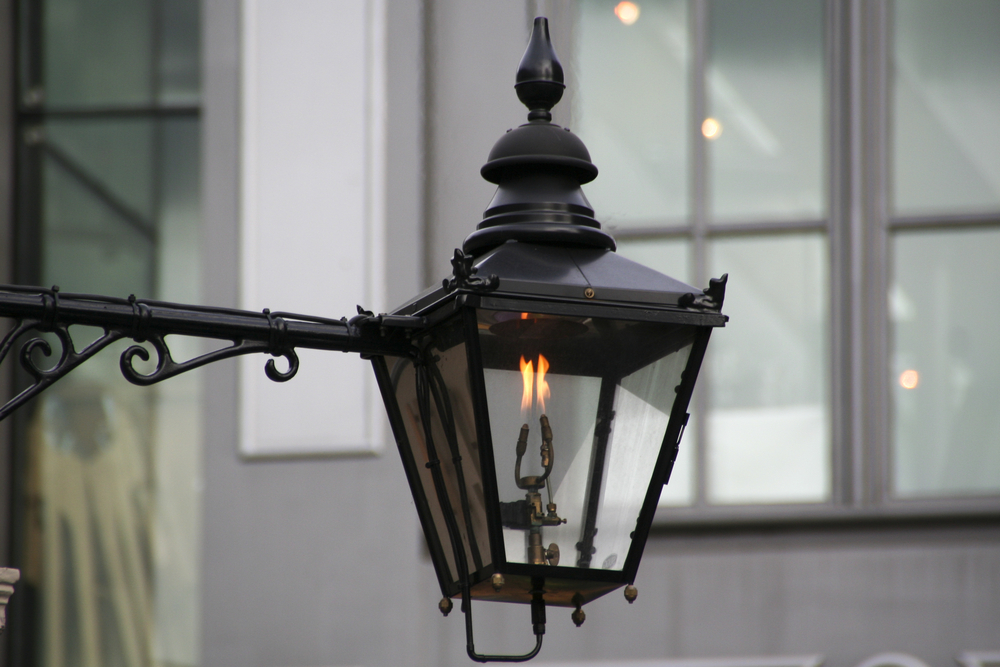 Step Back Inn Time In Cecil Court
Cecil Court is a pedestrian street with Victorian shop frontages that links haring Cross Lane and St Martin's Lane. Little has changed here since it was built in the 17th Century.
Known since the 1930s as Booksellers' Row this is the place to go if you are looking for bookshops in Covent Garden. It is filled with second-hand bookshops and is an absolute delight.
It is an enchanting area and you might just think you are on a film set it's so old-worldly. One of the best things to do in Covent Garden, UK.
Love books? You might like this Harry Potter Guided Walking Tour which takes in this location.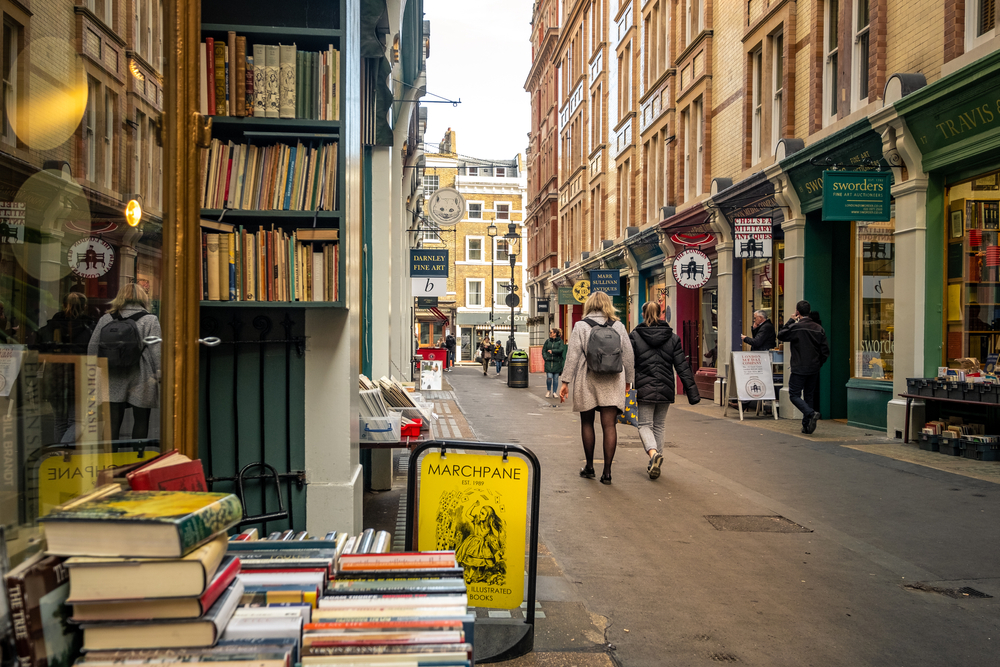 Visit Somerset House
While not in Covent Garden directly Somerset House is just a short walk away and is worth a visit so it's on this list. It is one of the few remaining palaces that used to line the Thames.
It's a grand neoclassical construction built on top of a 1776 Tudor Palace. It is and always has been a place of creativity and innovation and has always welcomed the public with open arms.
Today you will find all kinds of things here and a calendar of events and concerts. Have a look at what is on when you are here and if you can book to see something you won't regret it.
Inside is The Courtauld Gallery an art gallery with a collection of work ranging from Medieval and Early Renaissance to Impressionism and Post-Impressionism.
There is so much to see and do here and other than the ticket events and exhibitions it's all free. This is one of the best things to do near Covent Garden.
Looking for somewhere to stay? NoMad London is the perfect location.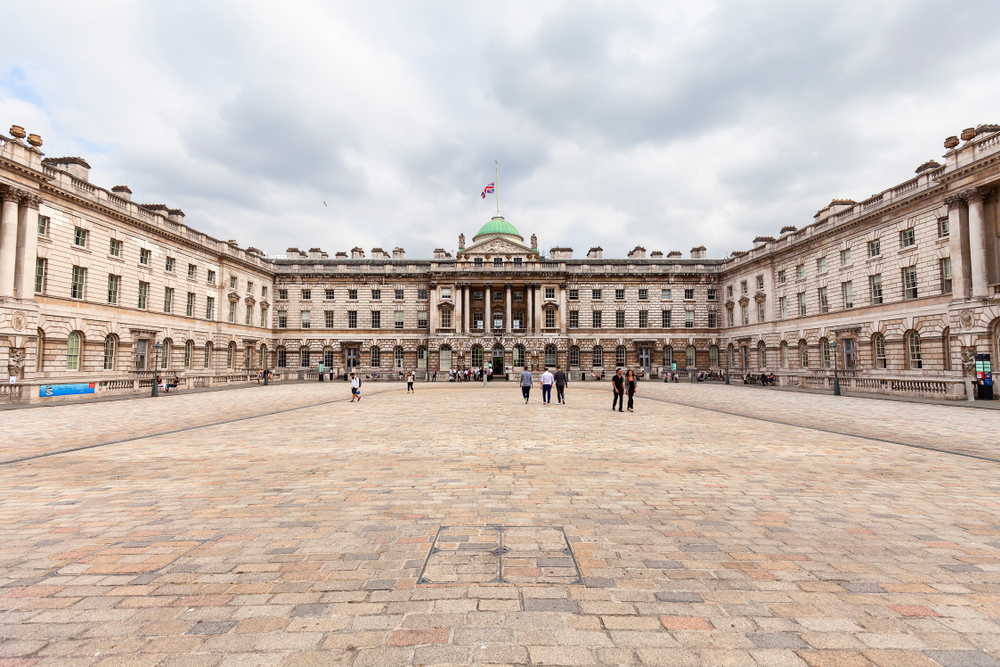 Eat At One Of The Many Restaurants.
If you are looking for food at Covent Garden you won't be disappointed. The restaurants in and surrounding Covent Garden are diverse and plentiful and the perfect place to people-watch.
Clos Maggiore has a fairytale feel and a high price tag and is perfect for a pre-theatre meal or romantic evening. Hawksmoor serves a great steak.
Rules, the oldest restaurant in London is the place to go for English grub.
The Oysterman Seafood Bar And Kitchen is also a delight and The Petercham and Drury 188-189 are all worth a mention.
The list here could go on and on as there are so many. What I will say though is expect to pay above the odds for your meal in this area.
If you want more of a bargain go out of the area and explore some of the side streets or just have a coffee in one of the cafes to enjoy the atmosphere.
There is nothing like sitting in a Covent Garden restaurant watching the work go by. It's the perfect place for brunch in London.
Love food? Eat Like a Londoner: The Internationalist Food Experience is for you.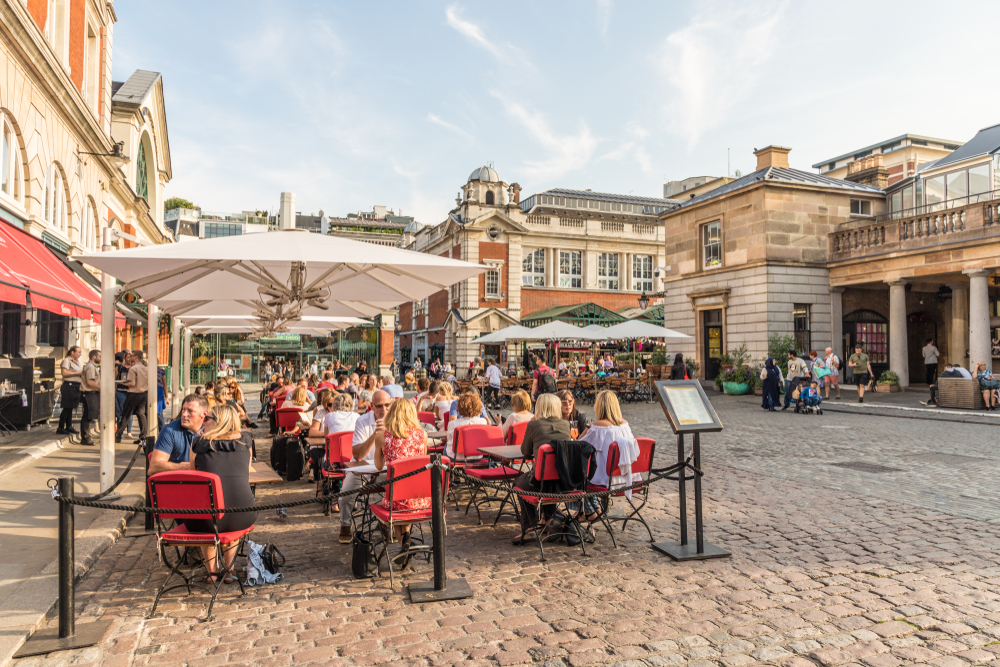 See A Show
You are in the center of The West End here, the area of London that is known for theatre. So you might as well see if you can get into a show while you are here.
There are more than 20 theatres in this area some of them showing the biggest musical hits. It's worth seeing if you can grab some tickets.
Book up before you go or try your luck on the day most of the theatres will sell seats not sold at a cheaper price just before performances start.
There are also ticket booths that sell daily discounted tickets just make sure you are only buying from the official ticket booth operated by Official London Theatre.
These ticket booths can be found in Leicester Square which is just a 9-minute walk from Covent Garden. If you have the time this is one of the best things to do in Covent Garden, UK.
I you love musical theatre you might like this Iconic Theatres Walking Tour.
Indulge In Some Cocktails
If there is something Covent Garden knows how to do it is create great cocktails and you have many places to choose from.
The Escapologist Bar is a great theme bar based around a Victorian crook evading the law, it's lots of fun. Ping Pong serves cocktails and dim sum and has a great atmosphere.
Upstairs at Rules is a plush and comfortable cocktail bar and the winter room with its glass ceiling and palms makes for a perfect space to spend the evening.
For reasonably priced cocktails head to the Covent Garden Social Club. Here you will find loud music dancing on the tables and a great happy hour.
Since it's a social club you will need to sign up for free membership before you go on their website.
Again I could write forever about the cocktail bars in Covent Garden. It almost feels like there is one on every corner.
Just pick one that suits your mood or scout the area and pick the one with seems to have the best atmosphere.
You might also like this Historic London Pub Tour.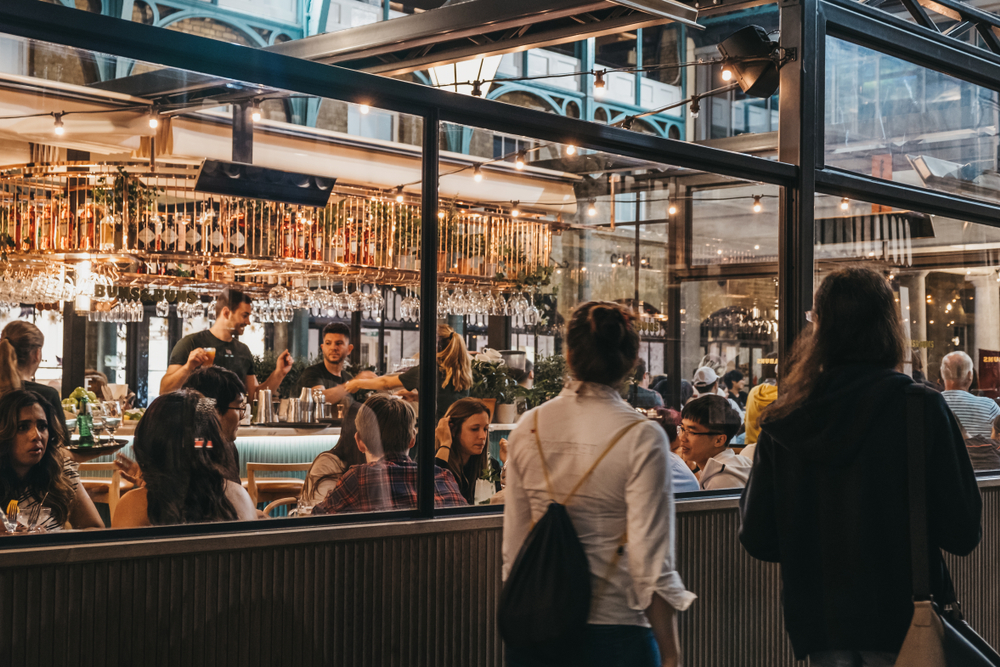 Go Shopping
It wouldn't be a list of things to do in Covent Garden without mentioning shopping. Covent Garden is one of London's most popular shopping neighborhoods.
Across nine streets and the historic Piazza, you will find fashion. beauty and lifestyle stores. And these aren't just any stores. The shops in Covent Garden tend to be different.
Many companies have their flagship stores here with a lot of them having experiences inside. You will find upmarket global and independent brands all plying for your attention.
Expect stores like Polo, Ralph Lauren, Tom Ford, Mulberry, Tiffany & Co., and Apple. If you love shopping Covent Garden is the place to go.
There is something unique about Covent Garden shopping that's hard to put your finger on. It just has to be experienced.
Looking for somewhere to rest your weary feet after all that shopping The Z Hotel Covent Garden is just perfect for you.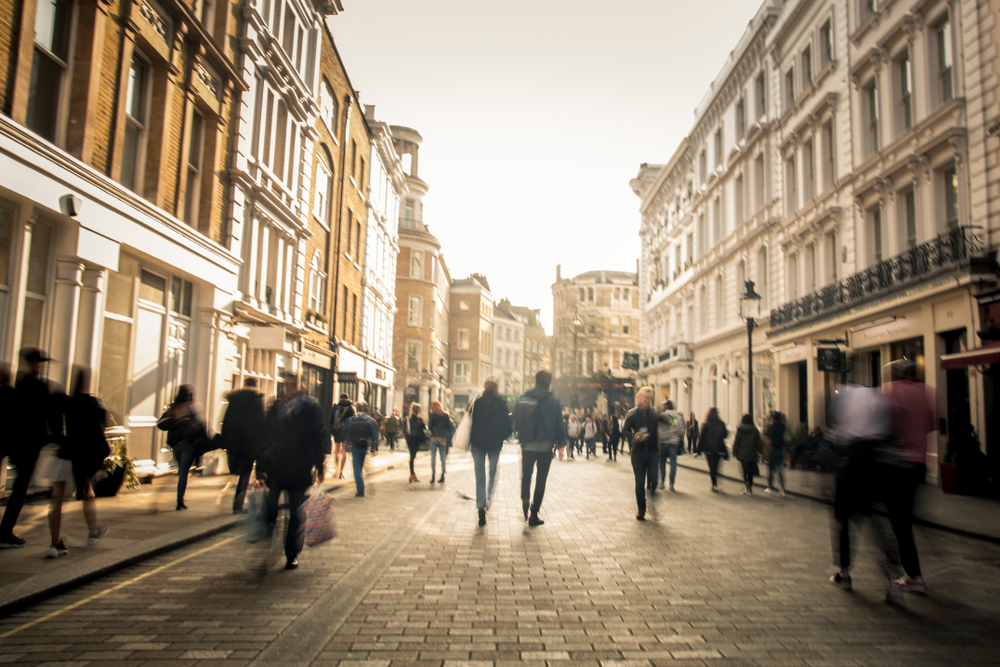 Watch The Street Performers In The Piazza
If there is one thing people remember most about Covent Garden, London it's the street performers. No matter when you go there is nearly always something to watch in The Piazza.
The first record of a Covent Garden street performance is in 1662 when Samuel Pepys' made a diary note about a puppet show. This tradition continues today.
From mimes to stilt walkers to jugglers to contortionists it all happens here. What you will see will depend on the time of day and when you go.
It's always vibrant and entertaining and of course free although tipping the talent is much appreciated.
A trip to Covent Garden wouldn't be complete without spending a little time watching some of these incredible performers.
If you want to get the most out of your Covent Garden visit this Audio Tour of West London Highlights will help.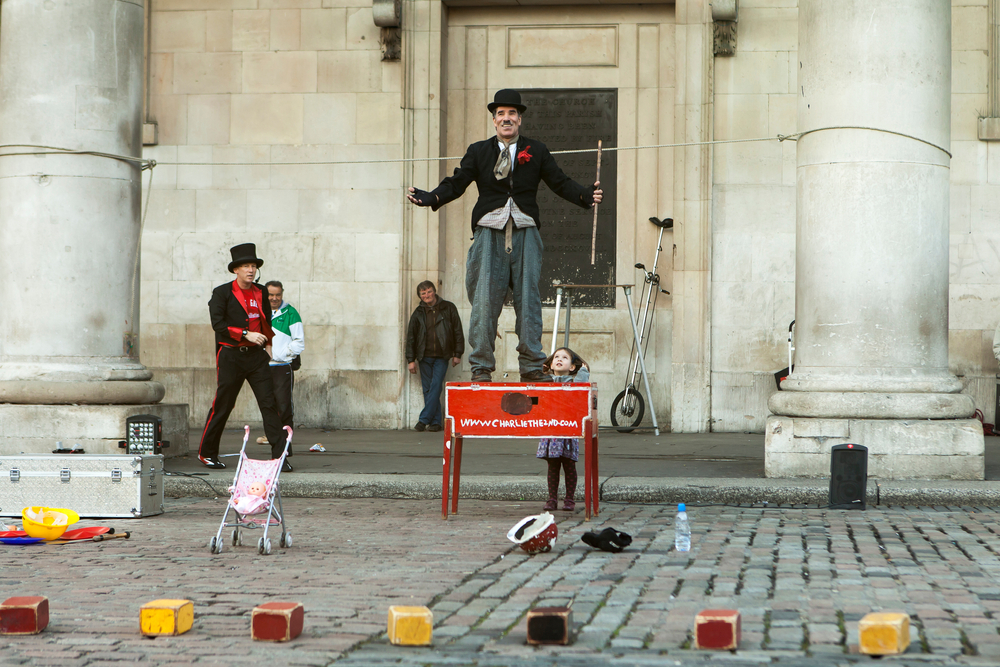 Packing List When Looking For Things To Do In Covent Garden London
If you will be traveling, either by plane or by car to London, here are some tips on how to pack lightly.
A concealed travel pouch may be one of the most important items you bring along when searching for things to do in Covent Garden.
It is always important to protect your personal information. Identity thieves are everywhere.
This unisex RFID-blocking concealed travel pouch is lightweight and comes in several colors. It has lots of organization to give you peace of mind.
You can place it under your clothes next to your body to carry your ID safely.
If you have a pouch already that does not come with RFID protection, as I do, these RFID sleeves are the perfect solution.
This configuration comes with enough credit card sleeves that the entire family would be protected. They are slim too, so they will easily fit into your pouch or wallet.
If you are planning on taking a lot of pictures with your phone you will definitely want to consider an external charging battery.
This Anker high-speed phone charging battery is the exact one I carry with me on all of my trips.
It can be used on a variety of phones, not just an iPhone like I have. And wow is it fast!
My daughter gifted me with this FugeTek selfie stick and tripod setup for my birthday. I absolutely love it! It is made of lightweight aluminum and so easy to use.
It has Bluetooth connectivity and is a breeze to use for taking photos during your Shoreditch axtivities.
You will want to bring your own refillable water bottle with you.
I never leave home on a trip without my Bobble filtration bottle. The 18.5-ounce size is perfect for hiking and it fits nicely in the pocket of a backpack.
Then this collapsible silicone foldable water bottle would work well for you. Would not take up much space at all.
You will want a backpack or daypack with you to store snacks, your water bottle, phone, extra clothes, etc… No matter the time of day or evening.
This foldable water-resistant backpack would be great.
It is very affordable and is available in many color options for you to choose from. The fact that it folds down into a zippered pouch will make it easy to pack.
—
As you can see when it comes to Covent Garden, London the list of things to do is endless.
Whether you visit Covent Market's west end or dine in any of the restaurants you will have a great time.
When you have 3 days in London, consider adding the Covent Garden area to your itinerary.
The shops at Covent Garden are fantastic, the atmosphere hard to beat, and the street performers are some of the best in the world.
There is something so unique and unusual about this little area of London.