Are you looking for the best things to do in Greenwich London? If yes, then you have come to the right place!
Located on the banks of the River Thames, exploring Greenwich England is one of the best things to do in London.
Planning your trip to London last minute?
Make sure to book ahead! Hotels and tours often sell out the closer you get to your trip. Here are our top pics for London!
Top Experiences and Tours In London:
Best London Hotels:
One of the three Royal Boroughs in London, this place has played an important role in the history of London. Plus, it is home to some of the most iconic London markets and palaces.
This neighborhood in London is full of hidden gems including Greenwich Foot Tunnel, Prime Meridian Line, Greenwich Markets, and more.
From historical attractions to gorgeous parks to world-class museums, there is no shortage of fun things to do and see here.
Also, the thing that makes this London Borough a hit among tourists is that it is easy to walk around. Plus, you get to enjoy a different side of London compared to Covent Garden or Camden.
Are you still confused about what to do in Greenwich London? Then, keep reading this list of the 10 Best Things to do in Greenwich London!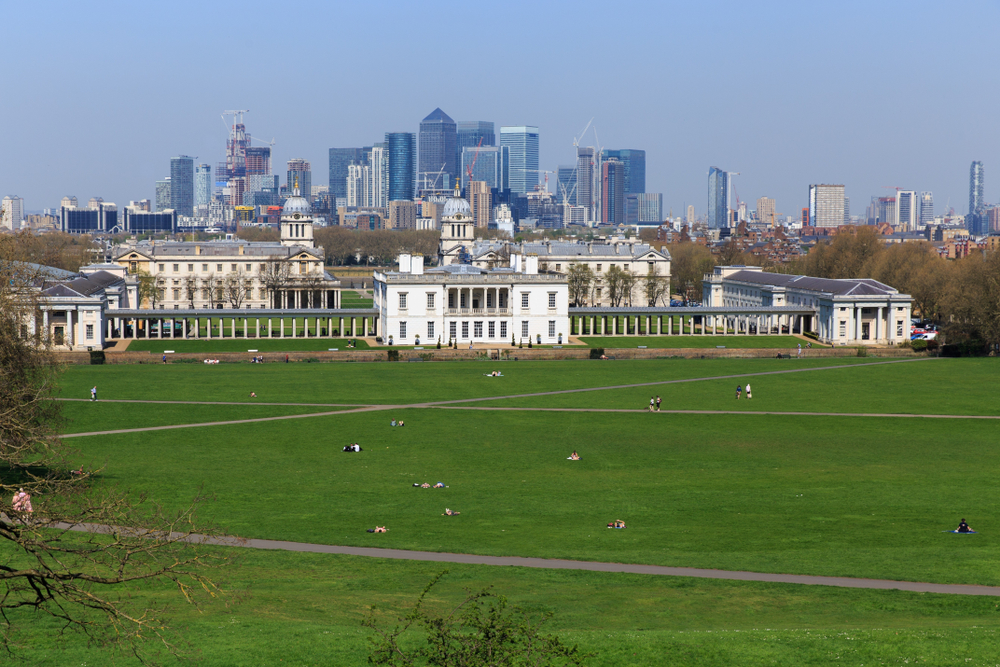 10 Best Things to Do in Greenwich London
Greenwich Foot Tunnel
One of the best things to do in Greenwich England, Greenwich Foot Tunnel is a lesser-known hidden gem in London that is worth the visit.
This remarkable tunnel was built in 1902 and is an amazing 19th-century engineering feat.
The tunnel is about 270M long and runs 50ft beneath River Thames between Cutty Sark and Island Gardens.
The tunnel was built originally for London residents to reach shipyards and docks located on the north side of the river during extreme weather.
You will find several original Victorian features of the tunnel still intact. Also, the lifts on both ends of the tunnel that has been preserved.
Enter the tunnel by using the spiral staircases or lifts that will be found at both ends.
One of the top things to do at Greenwich London is walk through this tunnel. You can take a step back in history.
The walk takes just 10 minutes of your time and the best part is that it is completely free to use. Moreover, it is open 24 hours and wheelchair accessible so anyone can visit it.
If you are looking for historical attractions in Greenwich London, then Greenwich Foot Tunnel is a top place to visit.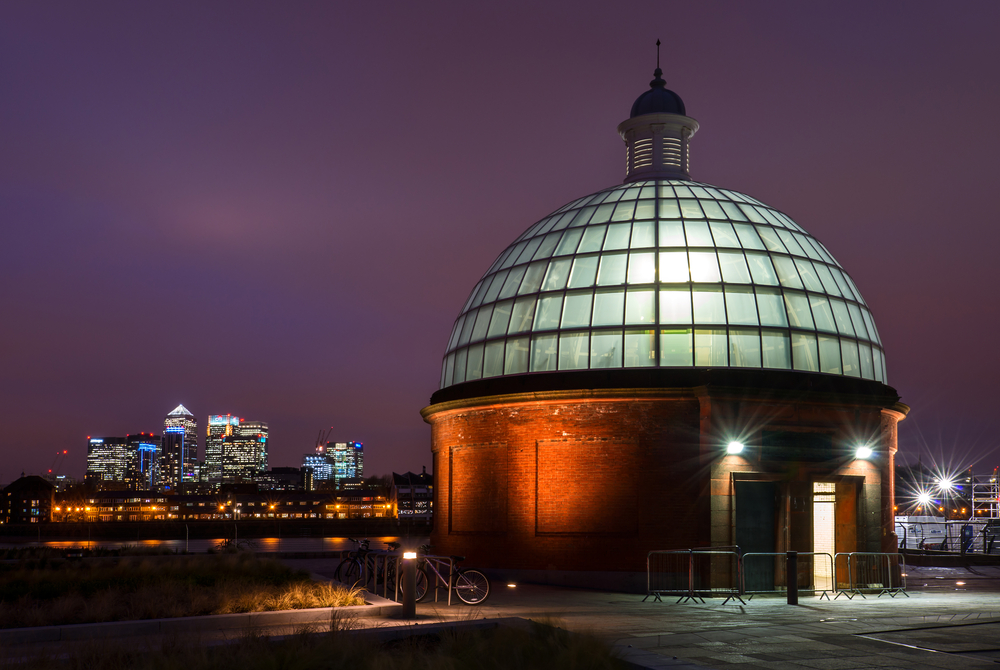 Greenwich Market
If you are looking for free and fun things to do in Greenwich England, then you cannot miss out on exploring the famous Greenwich Market.
This market dates back to the 18th century. It is located a few minutes from the Cutty Sark and Old Royal Navy College.
It is London's only historic market in a World Heritage site and is a great place for eating and shopping.
One of the best things to do at Greenwich Village is strolling through this market. You can try food from some of the tastiest food stalls here.
The food market here features some of the best street food in London. One can try all kinds of cuisines here including Eastern Mediterranean, Punjabi, Ethiopian, and more.
For the classic English pie and mash, do visit Goddard's in the market which has been operating since the 1800s.
Apart from the food, one can also find a range of crafts, handmade gifts, jewelry, and more to purchase in this market.
If you visit the Market on Tuesday, Thursday, and Friday, you will find lots of antiques and collectibles here.
On the other days, it is mostly filled with art and crafts and designer-makers.
Trust me, if you love shopping and wish to try street food in London, then one of the best places to visit in Greenwich London is Greenwich Market.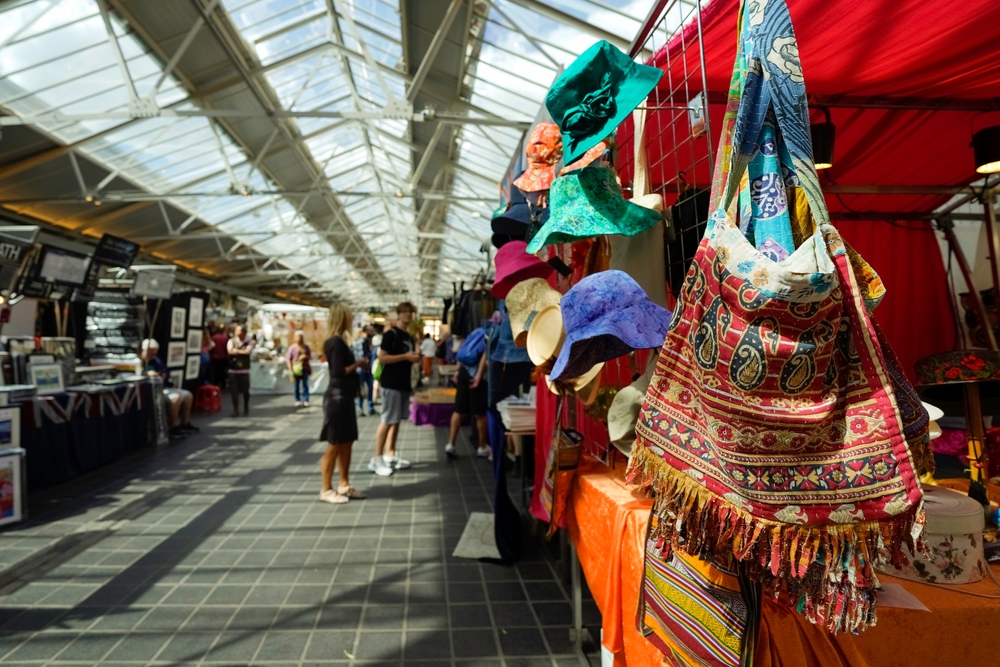 Visiting Royal Observatory Is One Of The Best Things To Do In Greenwich
Are you interested in history or astronomy? If yes, then one of the most fun things to do in Greenwich is visiting the Royal Observatory.
This popular attraction in Greenwich London was founded by King Charles II in 1676. It was constructed on the ruins of the Greenwich Castle.
The building was the home and workplace of the royal astronomical observatory, John Flamsteed.
You can visit this observatory to see the instruments used in the past to make these astronomical observations.
The best thing to do in Greenwich UK is to view the Great Equatorial Telescope which is found here. This is the largest historical telescope in the country and the world's 7th largest telescope.
Visitors can find several exhibits to explore here including the historic clocks and timepieces.
From Dolphin Sun Dial to Shepherd Gate Clock, you can find a range of historic clocks to admire here and learn about.
So, if you are an ardent history or astronomy lover, then Royal Observatory is one of the must-see attractions in Greenwich London.
Book Tickets Here: Royal Observatory Greenwich Entrance Ticket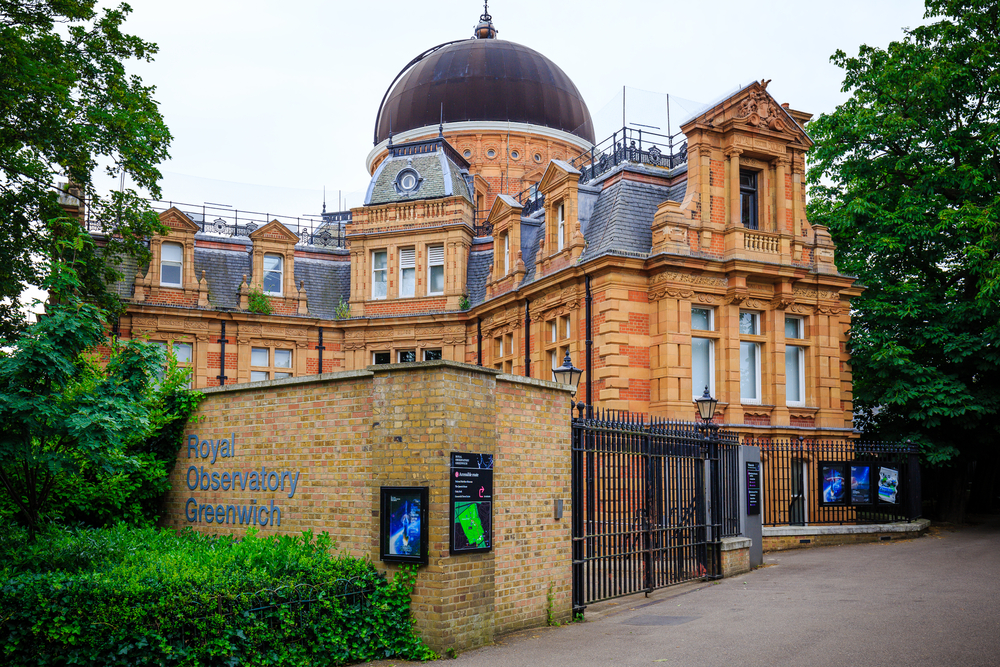 Old Royal Navy College
Located in the center of historic Greenwich, visiting Old Royal Naval College is one of the top things to do at Greenwich London.
This attraction is a part of the UNESCO World Heritage Site and one of the top things to do in Greenwich UK.
However, the main reason that you cannot miss out on this Greenwich attraction is that it is home to the famous Painted Hall.
The Painted Hall is a masterpiece painted by James Thornhill between 1707 and 1726. It is no less than the Sistine Chapel and will completely take your breath away.
Apart from that, you will find many amazing buildings and gardens to explore here including the Chapel of St Peter & St Paul.
This chapel is a brilliant example of 18th-century baroque design. It also features a large altarpiece by Benjamin West and an ornate ceiling.
Other buildings worth visiting inside the Royal Naval College are the Queen Mary Undercroft, Ripley Tunnel, King William Undercroft, and more.
An interesting thing to note is that you need to book your tickets only for the Painted Hall. All other areas are free to visit.
Trust me, if you love art and architecture, then you must visit the Old Royal Naval College.
Book Here: Tour of Old Royal Naval College and Painted Hall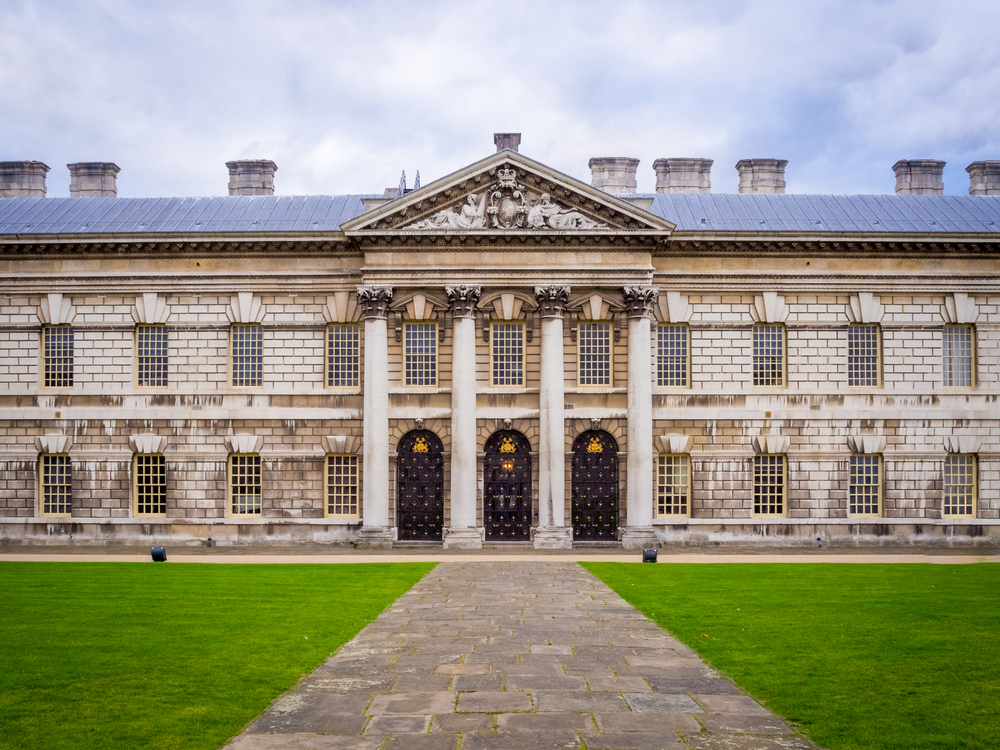 The O2 Dome Is One Of The Fun Things To Do In Greenwich London
Are you looking for fun things to do in Greenwich UK? If so, then one of the best things to do at Greenwich Village is catch a show at the O2 Dome!
Previously known as the Millennium Dome, the O2 is a colossal dome structure. It is filled with several outlets, a cinema, a trampoline park, branded restaurants, venues, and more.
This is one of the top places to visit in Greenwich for music lovers as you can catch many renowned artists' shows here.
These include Lady Gaga, Adele, Beyonce, and so on.
That's not all. Apart from this, one of the best experiences that you cannot miss out on here is Up at the O2, i.e., climbing the roof of the O2 arena.
It is a 90-minute climb using a fabric walkway that is suspended above the O2 roof.
You can enjoy stunning views of the surrounding area from the platform at the top. The climb can be a little strenuous at some points but it is completely worth it.
So, if you wish to enjoy some time shopping or enjoy the views of Greenwich, then you should visit the O2 Dome!
Tickets here: Climb the Roof of the O2 Arena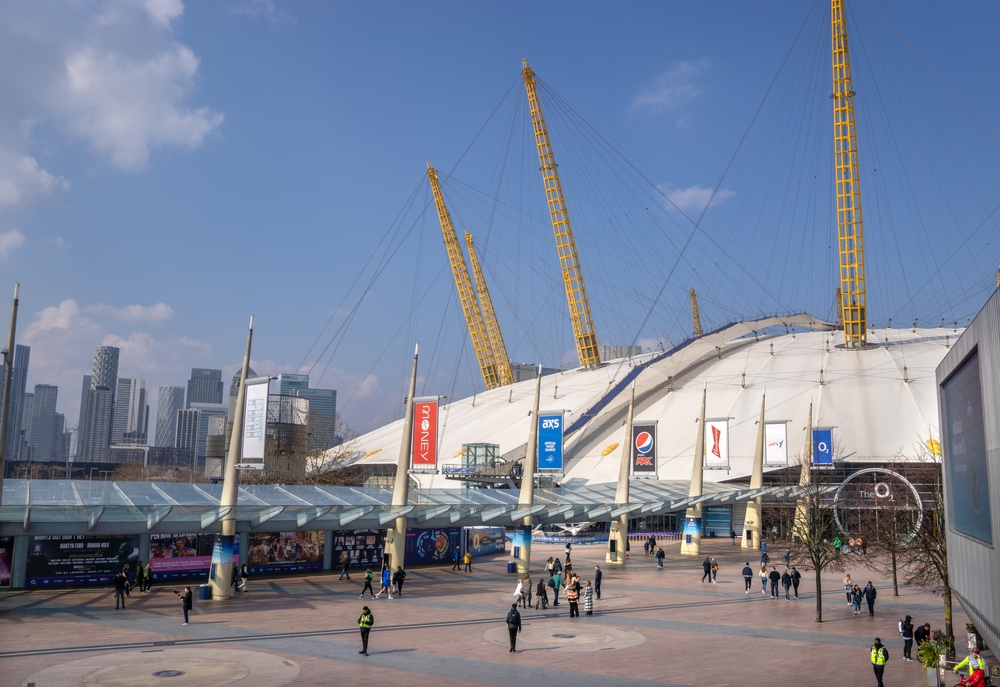 The Trafalgar Tavern
Of course, one of the best things to do in Greenwich London is explore the pubs and bars here including the famous Trafalgar Tavern.
Opened in 1837, the Trafalgar Tavern is one of the best pubs in Greenwich that is located next to the Old Royal Naval College.
It is a Grade II listed building which is why it is one of the must-see places in Greenwich.
This tavern was the setting for Charles Dicken's wedding breakfast scene in 'Our Mutual Friend'.
That's not all, the tavern has also been used in the Victorian times for political dinners. It also served as a home for the retired seamen during World War I.
In 1965, it was reopened as a pub and still features the original features such as large Georgian windows.
Trust me, if you are looking for a place to unwind in Greenwich, then the Trafalgar Tavern is one of the best places to visit.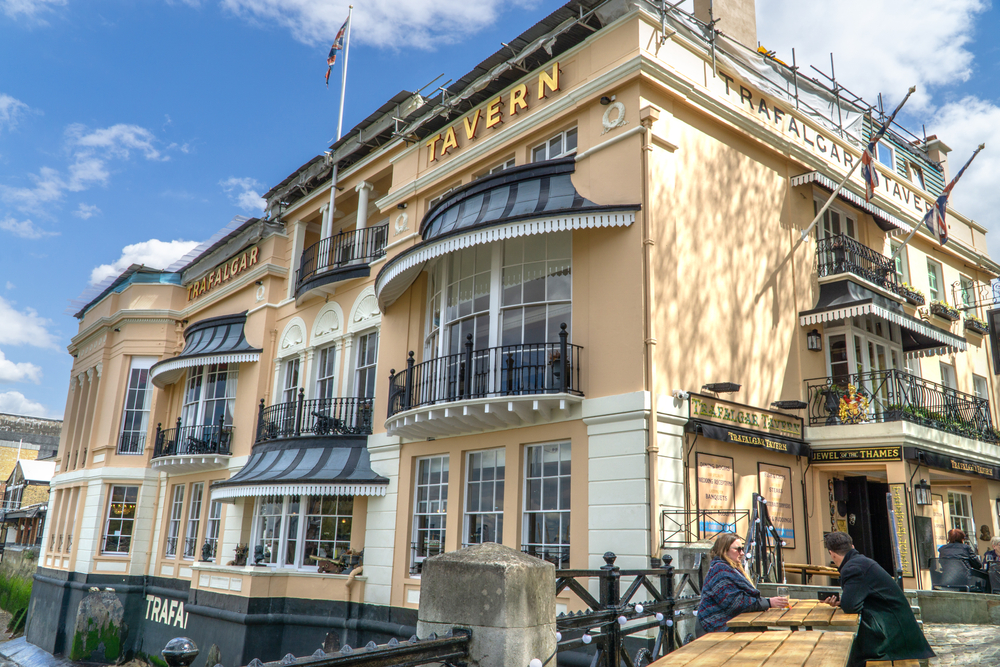 Greenwich Park
One of the oldest parks in London, Greenwich Park London is a must-visit attraction in Greenwich.
With a rich history that dates back to Roman times, Greenwich Park is one of London's Royal Parks.
It was enclosed as a park in 1433 and was home to Henry VIII who introduced the famous deer that can be seen here currently.
Apart from the history, this park is perfect for picnics as well. You can visit the Rose Garden planted in the early 1960s which blooms in the months of June and July.
You can also take a boat on the lake and enjoy evenings in this park.
Other places to visit in Greenwich Park London are the Bandstand, General James Wolfe statue, the Queen's Orchard, and more.
You can also enjoy beautiful panoramic views from the top of the hill that leads to the Royal Observatory in this park.
Overall, Greenwich Park is one of the best free things to do in Greenwich London that you must not miss!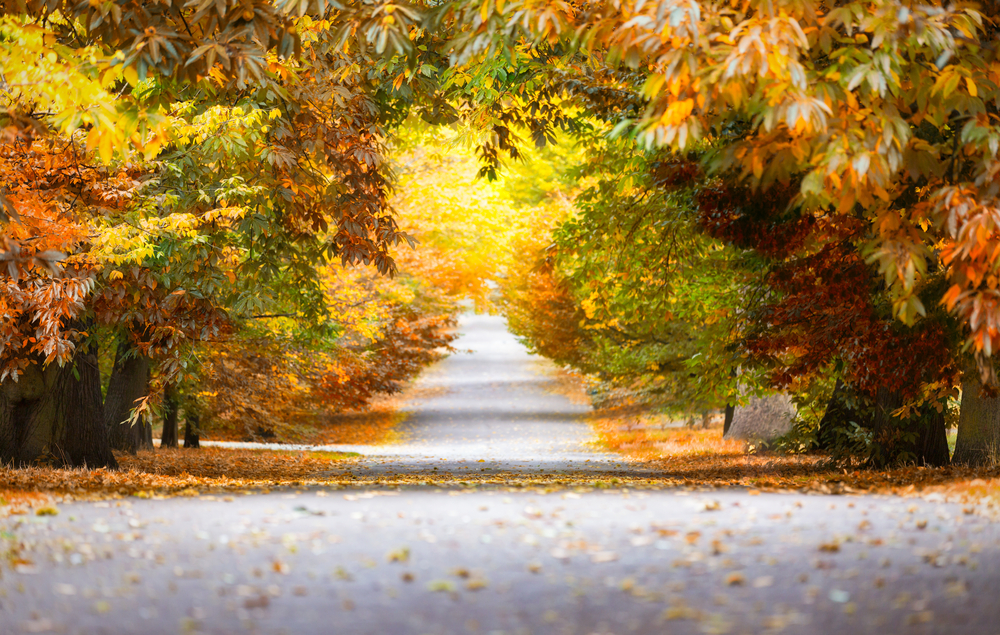 Exploring The Cutty Sark Is One Of The Interesting Things To Do In Greenwich
One of the top places to visit in Greenwich UK, Cutty Sark is a gorgeous boat that will give you a glimpse into the mariners' life in the 19th century.
Built in 1869 in Scotland, this was one of the fastest ships during that time as it featured a modern design.
The main purpose of this ship was to transport tea from China to Britain as quickly as possible. Currently, it is the only remaining tea clipper in the world.
Tourists can plan a visit to the Cutty Sark to learn its rich history. Over time, it has been used as a wood clipper, a training ship in Kent, and more.
The ship has been docked on the banks of the River Thames since the 1950s. It was renovated between 2007 and 2012.
Kids can take part in the interactive activities here and can even ring the ship's bell.
A complimentary audio guide is a great way to learn about the history and the features of the ship.
However, the best experience that you cannot miss out on is watching actors dress up in period costumes and demonstrate their life at sea.
Since most of the museum is indoors, this attraction in Greenwich makes for a perfect rainy-day visit!
Book here: Entrance Ticket to the Cutty Sark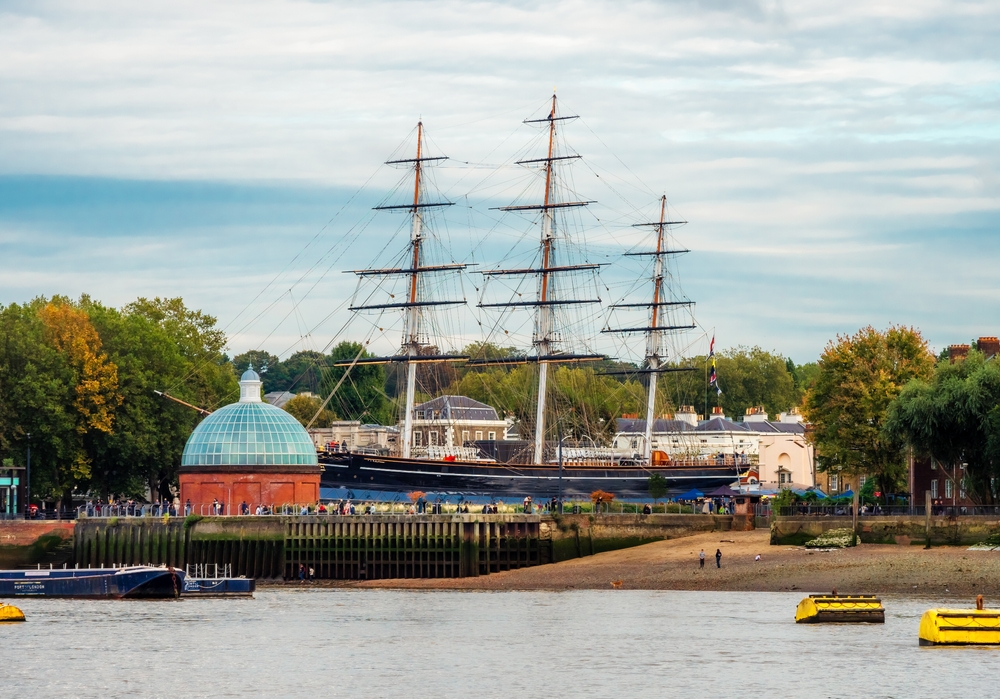 Prime Meridian Line
Are you still wondering about what to do in Greenwich England? Well, one of the top things to do in Greenwich is to visit the Prime Meridian Line.
Located in the courtyard of the Royal Observatory, the Prime Meridian Line runs from the North to the South Pole and passes through Greenwich.
It represents 0-degree longitude from which all the other longitude lines are measured.
Greenwich was chosen as the Prime Meridian of the World in 1884 which is why this is a must-see attraction.
Before this date, there was no international standard time. All the towns used their own local time!
One of the coolest things to do here is take a picture as you keep one foot in the east and the other in the west.
For those who don't wish to pay a fee to see the Prime Meridian line, there are many free spots to visit as well.
Meridian Primary School, Greenwich Park, Meridian Lounge at InterContinental Hotel, etc. are a few places where you can catch this line.
Tickets Here: Royal Observatory Greenwich Entrance Ticket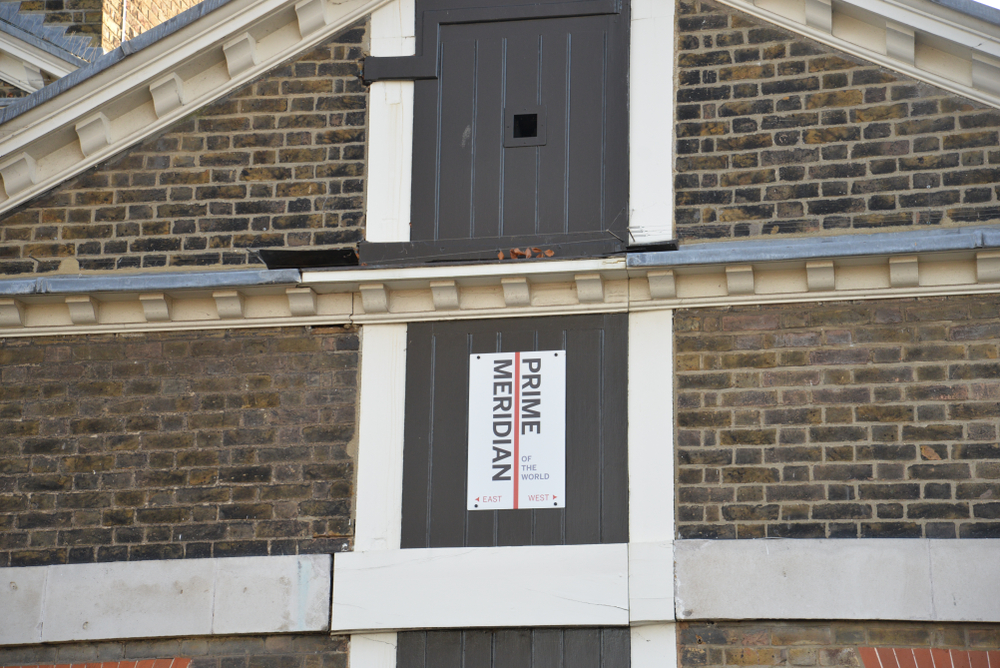 The Emirates Air Line
Do you want to enjoy the bird's eye view of London at an affordable price? If the answer is yes, then you should take the Emirates Air Line cable car.
One of the best things to do in Greenwich England is the Emirates Air Line which is located near the O2 Arena.
This cable car runs between North Greenwich and Royal Docks and offers a stunning view of the city.
You can take a one-way ticket or a round-trip ticket to enjoy the view. The cable car journey takes a maximum of 10 minutes and is a great mode of transportation with amazing views.
If you want a unique experience, then book a Night Flight for yourself. The night flight is slightly longer and features amazing music and videos in the cabin.
Honestly, if you wish to see London come alive at night, then the Emirates Air Line is a top attraction in Greenwich that you must not miss.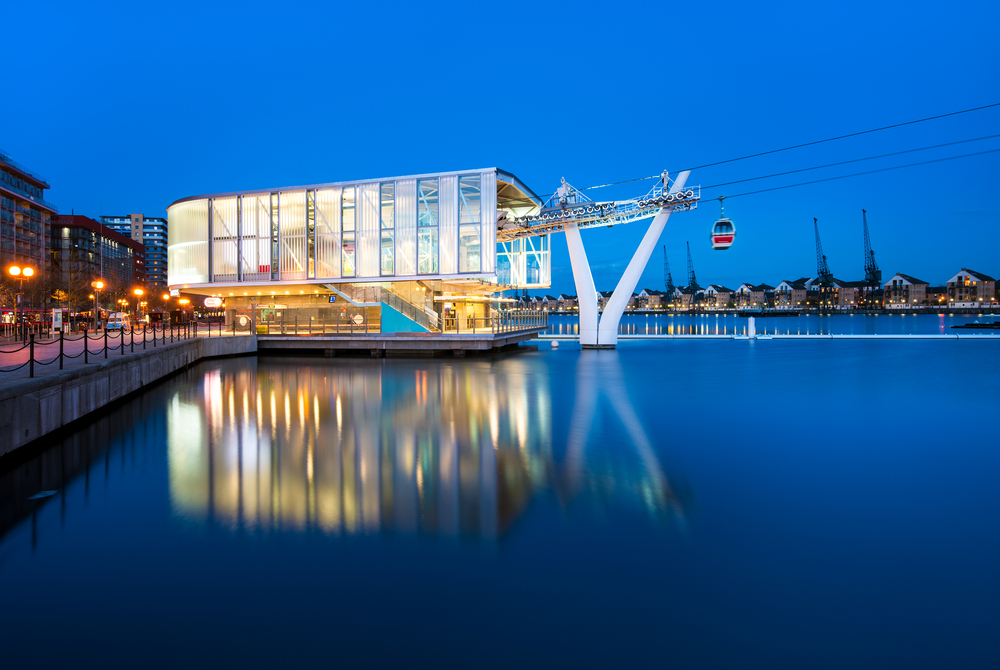 Packing Tips For Exploring Greenwich London
Using these useful packing tips will enhance your experiences while hopefully keeping you organized while seeking the best things to do in Greenwich.
You will want to remain healthy while you travel to Paris and pack lightly to make your travels easier.
A concealed travel pouch may be one of the most important items you bring with you on your London trip
This unisex RFID-blocking concealed travel pouch is lightweight and comes in several colors.
It has lots of organization to give you peace of mind. You can keep your most valuable documents safe and secure next to your body.
If you have a pouch already, you may not want to or need to invest in a new one, like me. If it does not come with RFID protection, these RFID sleeves would be handy to prevent identity theft.
This configuration comes with enough passport and credit card sleeves that the entire family would be protected.
They are slim too, so they will easily fit into your current pouch or wallet. These are the kind my family and I use not only when traveling but at home as well.
If you are planning on taking a lot of pictures with your phone you will definitely want to consider an external charging battery.
This Anker high-speed phone charging battery is the exact one I carry with me on all of my trips. It can be used on a variety of phones, not just an iPhone like I have.
And wow is it fast! I like that it holds its charging capabilities for several uses so I do not have to worry about it while out and about. And if I forget to recharge it at night, it will still be good to go the next day.
My daughter gifted me with this FugeTek Selfie Stick and Tripod for my birthday. It has Bloothtooth connectivity so it is very easy to use. It is made of durable aluminum and is very lightweight and easy to carry.
I was never a fan of packing cubes until I tried them out! Now I am sold. These Bagail packing cubes are the exact ones I use whenever I travel.
Don't forget to bring along a universal power adapter on your trip to London, this worldwide power plug is a great example and will charge your phone at the end of your busy days.
And this world traveler adapter kit can charge several devices at the same time.
Hydration is so important. You want to remain hydrated to support your immune system which in turn will be stronger to fight off any germs you will encounter during your travels.
You will want to bring your own refillable water bottle with you.
I never leave home on a trip without my Bobble filtration bottle. The 18.5-ounce size is perfect for travel and it fits nicely in the pocket of a backpack or your purse. Also when filled with water, it is not too heavy to carry.
And the replaceable carbon filter ensures fresh clean water whenever you fill the Bobble.
Perhaps you are traveling a long distance and packing space is at a premium. Then this collapsible silicone foldable water bottle would work well for you.
Would not take up much space in your suitcase at all.
You will want a backpack or daypack with you to store snacks, your water bottle, phone, extra clothes, etc. This foldable water-resistant backpack would be great.
It is very affordable and is available in many color options for you to choose from. The fact that it folds down into a zippered pouch will make it easy to pack.
Perhaps you need a more substantial backpack for your international travel. This antitheft backpack has a charging port, is water-resistant, and can comfortably carry up to a 15.6″ laptop.
You will be walking more than usual. Sturdy and comfortable walking shoes are a must-have. These waterproof all-season shoes are extremely affordable yet fashionable.
Mostly everyone is familiar with the Skechers brand, and these Air Run high fashion sneakers come in a lot of colors to match your outfits and are still affordable.
If you are visiting London in warmer weather, maybe you want a pair of sandals to wear to dinner or to the local cafe, I highly recommend these Vionics adjustable strap orthotic sandals.
I have several pairs of Vionics that I bring with me *everywhere* I travel. They are very comfortable and have orthotic footbeds that cradle and support your feet.
Bring a lightweight scarf or shawl. Scarves and shawls are very popular in Europe and London is no exception. Both men and women wear scarves, both decoratively and as a layering piece to keep warm.
This cotton unisex lightweight scarf is versatile and can be worn in any season. And here's another option to consider:
We all need to protect our eyes from the sun's harmful UVA/UVB rays. These unisex polarized sunglasses come in a lot of lens colors and frame designs and are extremely affordable too.
If you are fond of the aviator-style of sunglasses these polarized aviators may interest you and add a bit of glamour. If you are in need of new luggage, this expandable soft side spinner luggage is affordable and comes in lots of colors.
If you like hard-sided better, then you may favor this hard-sided luggage set better. Both sets come with TSA locks and 8 wheels per piece.
—