Will you be traveling to Croatia? Are you searching for information so you are more prepared once you arrive there?
You are coming to the right place because I loved visiting Croatia. And I love it very much there.
Here I have listed 14 of the most important things to know before traveling to Croatia and experiencing the best things to do in Zadar Croatia.
Read how to avoid getting sick on a plane if you are flying into Croatia and are looking for tips on remaining healthy to enjoy your holiday.
If you are flying a long distance while traveling to Croatia, read my 7 tips for surviving long haul flights.
Epic European food, super interesting history and architecture, along with the most stunning scenery on the planet, are all reasons to explore, discover, and visit Croatia!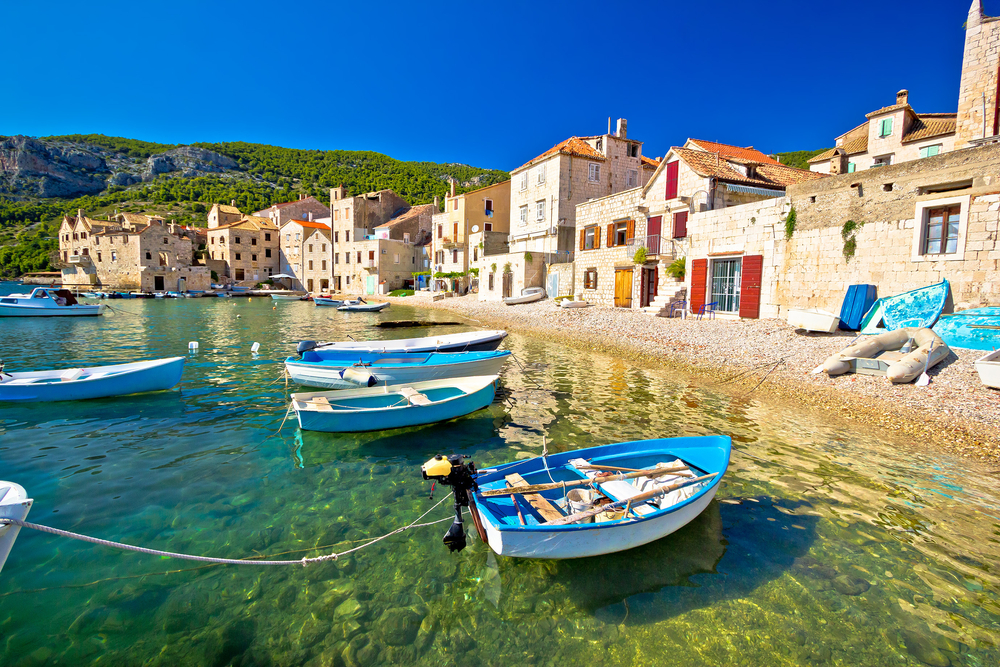 14 Things To Know Before Traveling To Croatia
Check On Your Country's Croatian Visa Entry/Exit Requirements
Americans traveling to Croatia are not required to obtain a visa. However, only a 90-day temporary work or leisure stay is permitted within Croatia.
Croatia is in the European Union, including the Schengen Area.
If you are not holding an American passport, it is wise for you to research your own country's Croatian visa requirements.
Read about 12 Unique Day Trips From Split for suggestions of fantastic day trips to take when you are visiting Croatia.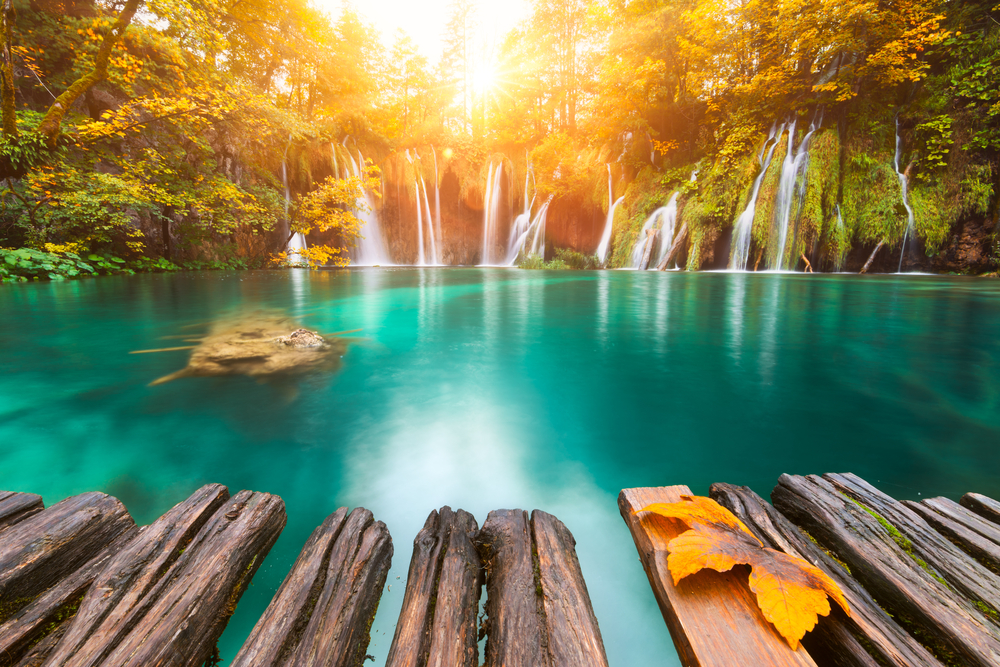 Check your passport Before Traveling To Croatia
You will need a current and valid passport to enter Croatia.
Your passport's valid date must extend longer than three months past your departure from Hungary. And it is suggested expiration of six months is suggested.
In addition, Croatia requires one full blank page.
Check your passport dates and empty pages well in advance of your trip. Expedited handling fees to renew your passport are quite expensive.
Look here: Dubrovnik: 'Game of Thrones' Tour with Outer Wall Ticket
Look here: From Dubrovnik: 2-Hour Game of Thrones Tour & Cruise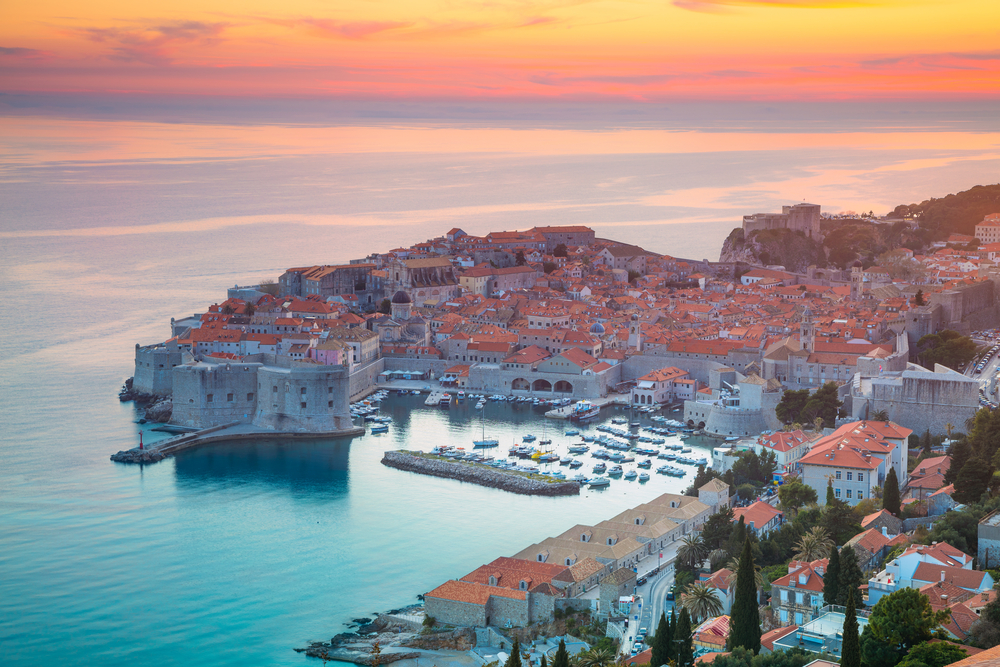 Purchase A Croatian SIM Card For Your Phone
When traveling to Croatia, one of the best pieces of advice I can share with you is to purchase a Croatian SIM card for your smartphone once you arrive.
With the new SIM card inserted, the local cell towers will recognize your phone as Croatian, and you will have improved cell service. And much-improved Wifi.
Your phone number will be new as well. It is best for you to use Facebook Messenger or the What's App to remain in contact with your family and friends back home.
Consider having an employee at the store where you purchase the SIM to insert and set up your phone. Sometimes instructions are in the native language and create a dilemma for you.
Remember to keep your original SIM card somewhere safe, because you have to reinsert it back into your phone once you are done visiting Croatia.
Look for Croatian SIM cards at airport kiosks upon arrival. Or in major Croatian cities.
Read my tips on selecting 9 unique day trips from Dubrovnik that will wow you!
Cash Or Credit Cards? What Is Best To Have?
This answer is simple: when visiting Croatia, you will want to have both!
In the larger metropolitan areas, such as Dubrovnik and Zagreb, merchants such as restaurants and bars will readily accept credit cards as the preferred form of payment.
As you move out of the major cities and into the smaller villages, Croatian currency (the Kuna) may be the only form of payment.
Croatia is part of the European Union, however, the Kuna is the official currency.
You will receive the best exchange rate when traveling to Croatia if you use an ATM. I heartily suggest you use an ATM before you leave the airport to withdraw Croatian Kuna.
Be aware there are fees to use an ATM. So I suggest you withdraw larger sums of money, that will last you a longer period of time. This way you will not have to keep paying the ATM transaction fees.
Also, check with your bank at home before traveling to Croatia. Find out the names of "in-network" bank ATMs, so you do not have to pay additional out-of-network fees as well.
If you need to exchange money into Kunas, your best and safest option would be to visit a Croatian bank.
Look here: From Trogir: Blue Lagoon and Three Island Tour
Look here: Montenegro Day Trip from Dubrovnik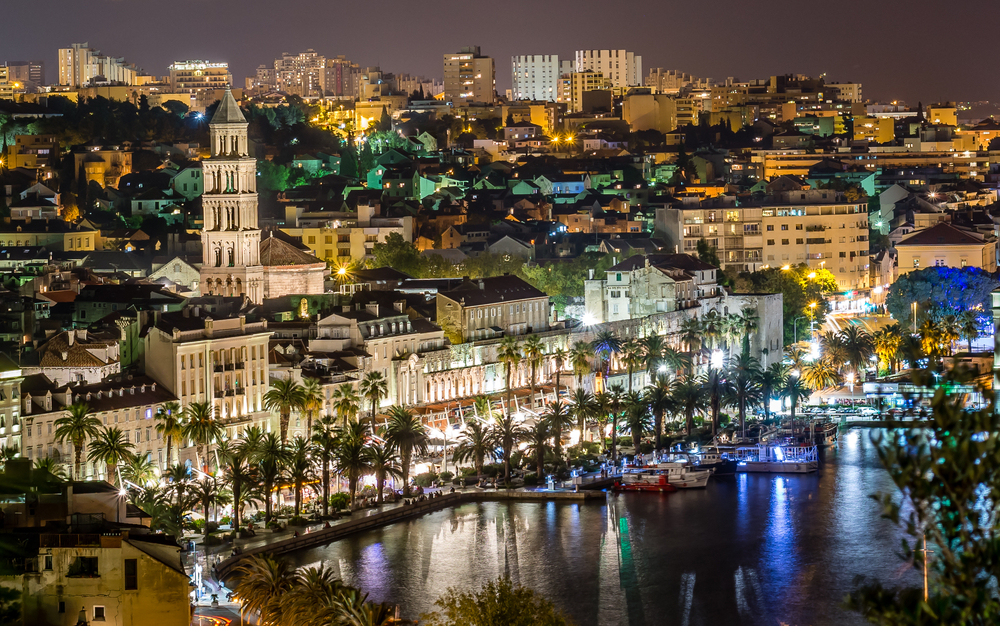 Notify Your Credit Card Company
Call your credit card company to inform them of the dates you will be traveling to Croatia. And out of your home country. This is for your safety.
Check to see if the credit cards you are currently using charge foreign transaction fees every time you use them when you are out of the country.
If it does, inquire about applying for a credit card that does not charge such fees.
Look here: Zadar Guided Walking Tour
Look here: Zadar: Full-Day Sailing Trip to Kornati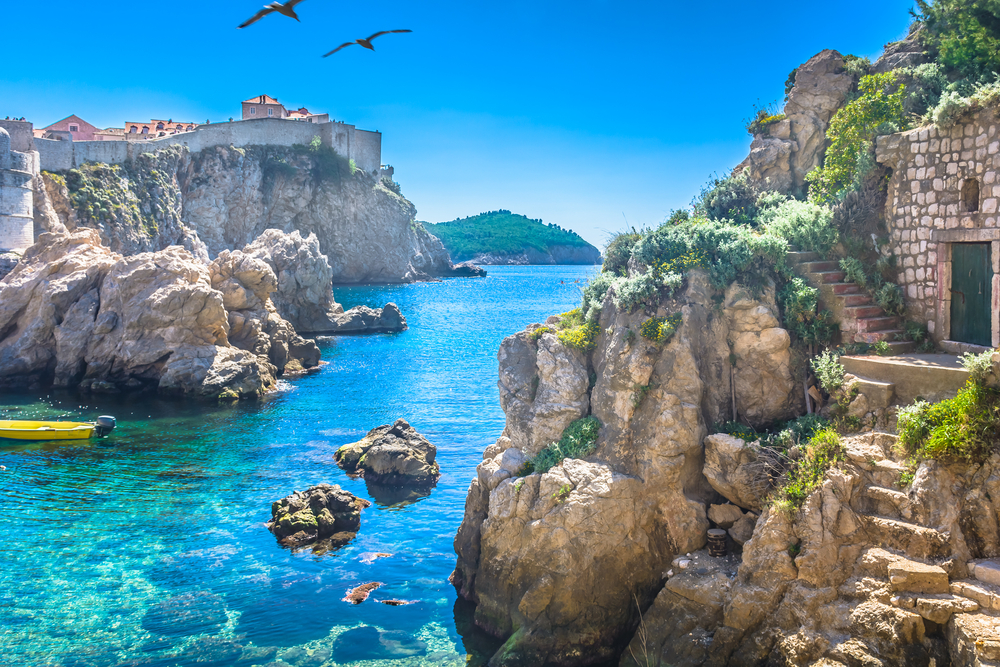 Should You Tip When Visiting Croatia?
There is a tipping culture in Croatia.
In Croatian restaurants, it is standard to leave 10% gratuity, even if there is a service charge added to your bill.
If the food and service were exceptional, it is acceptable to tip up to 15%.
In a bar or cafe, simply round up. It is not expected, but simply a kind gesture to acknowledge your server.
If you are on a tour, it is acceptable to tip your tour guide 15 to 20 Kunas as a gesture of gratitude. There is no standard, so tip according to your experience with your guide.
If you take a taxi or Uber ride, no tip is expected, due to the metering. However, rounding up is generally standard practice.
Look here: Dubrovnik 3-Hour Sea Kayaking Tour with Snack
Look here: Dubrovnik: 2-Hour Sunset Cruise with Dinner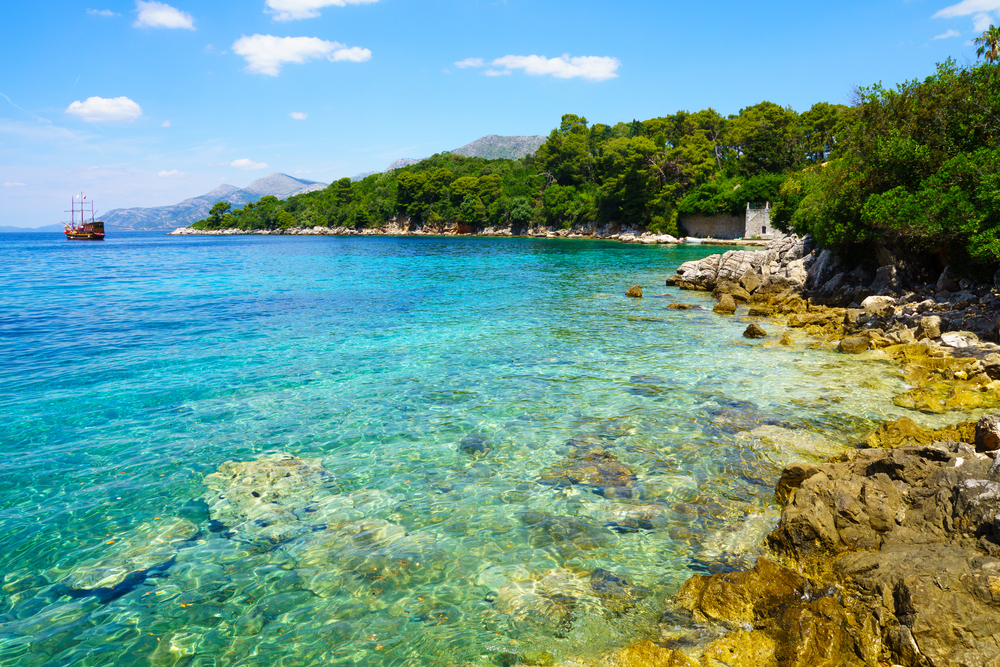 Is The Tap Water Safe To Drink When Visiting Croatia?
Yes. Drinking tap water in Croatia is considered safe.
From Zagreb to Split, and locations in between, the government monitors the drinking water to verify it is safe for human consumption.
Bottled water is always an option everywhere if that makes you more comfortable.
But now you know that when traveling to Croatia you do not have to worry about the quality of the drinking water.
If you have any trips planned for any rural villages or locations in Croatia, it is recommended you drink bottled water.
Look here: Hvar 5 Islands and Blue Cave Tour from Trogir and Split
Look here: Hop On Hop Off Panoramic bus – Zagreb City Tour
Most Croatians Will Understand Your English
Croatian is the main language spoken by those living in Croatia.
However, the majority of Croatians speak another language. And most of them speak English.
In the smaller towns and villages, if you should encounter a bit of communication difficulty, there are smartphone all to download, like Google Translate.
Through hand gestures and the phone translation app, I believe you will be fine.
Look here: Zagreb: 2.5-Hour Walking Tour with Funicular Ride
Look here: One-Way Private Transfer to/from Zagreb Airport
You Will Feel Safe As In Any European City While Visiting Croatia
Let me begin by revealing that my family and I have been robbed in broad daylight in Paris France. Three out of 4 of us! All on the same day, but at different locations.
So I am aware of unsafe circumstances.
I always felt safe when in Croatia.
Of course, remain vigilant with your personal space. And your belongings.
Look here: Split: 1.5-Hour Walking Tour with Diocletian's Palace
Look here: Peljesac Peninsula & Korcula Island Day-Trip from Dubrovnik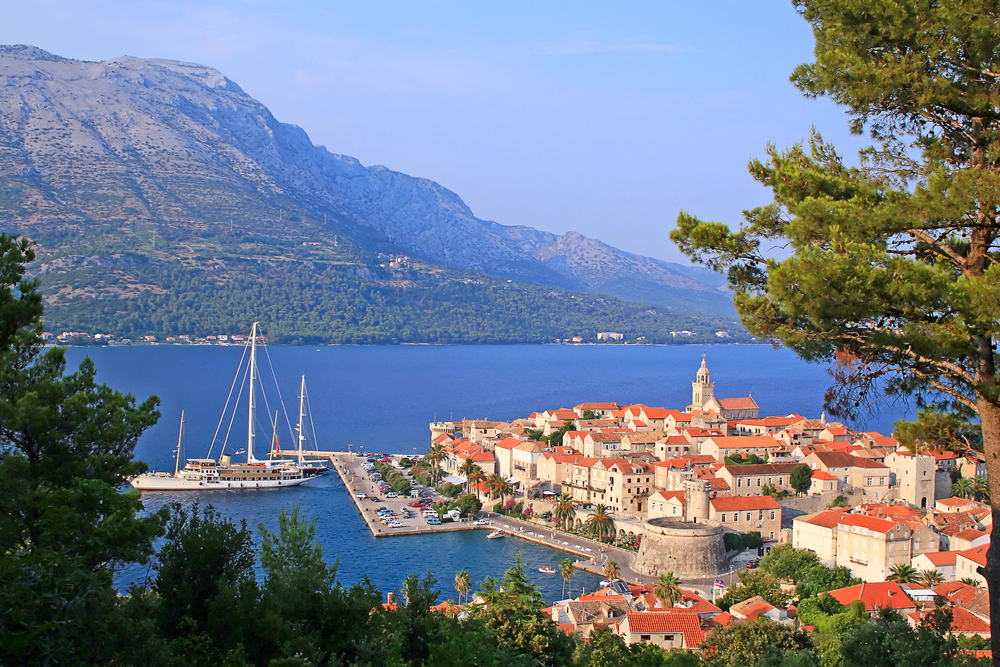 Bring Along A Travel Adapter
When traveling to Croatia, do not count on your cruise line, hotel, or Air BnB to have enough electrical adapters for all of your devices.
If you have multiple devices to charge every night, like I did when traveling Croatia, you will want to bring along a travel adapter that can charge several devices just in case, to fit into the standard European plugs.
Look here: Dubrovnik Airport to Dubrovnik Shuttle Transfer
Book Attraction Tickets Online To Save Money And Skip The Lines
It is prudent to select which major attractions you want to visit and purchase tickets online before traveling to Croatia.
You will save money, most likely a lot of it. Also, most online options come with skip the line benefits. You will be able to walk right in.
So purchasing tickets online beforehand will save you both time and money when visiting Croatia.
Look here: Cetina River Rafting with Split Transfer Option
Look here: From Split: SMART Krka National Park Tour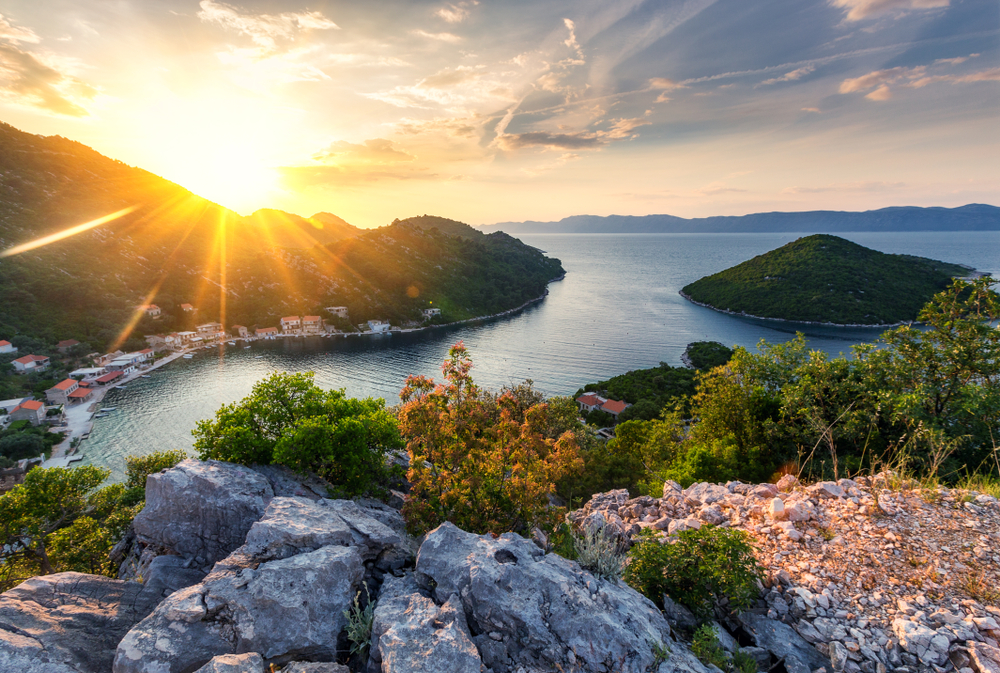 Save Money By Getting Snacks And Convenience Foods At Local Grocers
Yes, it is really fun to visit as many restaurants as possible for breakfast, lunch, and dinner when visiting Croatia.
However, that may put a strain on your budget. And it can get kind of tiring.
There are grocery stores and bodegas all throughout Croatia you can visit.
Sandwiches and snack foods to carry along in your backpack are great options. You will appreciate having them for nourishment during your long days of touring.
Fresh fruits such as apples and oranges are sturdy enough to last several hours in a backpack and remain intact.
More importantly, they are healthier than sugary and salty options. Granola is another delicious snack.
Yogurt, drinks, and chips/snacks are all great options to have available to you where you are staying. Or on the go.
Look here: Split: Hop-on-Hop-off Bus Tour with Guided Walking Tours
Look here: Split Game of Thrones Tour: City of Dragons
Be Wowed By The Croatian History, Architecture, And Beaches
Inhabited since the Old Stone Age, Croatia has an interesting history.
Its architectural styles are a blend of Baroque, Romanesque, and Renaissance. Quite opulent.
And less sophisticated traditional stone houses with the red-tiled roofs dot the Adriatic Coast.
However, people worldwide are traveling to Croatia for its beaches. They are of the pebbled variety, and bringing along a pair of water shoes is a wise idea. The bluish-green waters of the Adriatic Sea are unforgettable.
Look here: Split: 3-Hour Game of Thrones Tour
Look here: Mostar and Kravice Waterfalls: Day Trip from Dubrovnik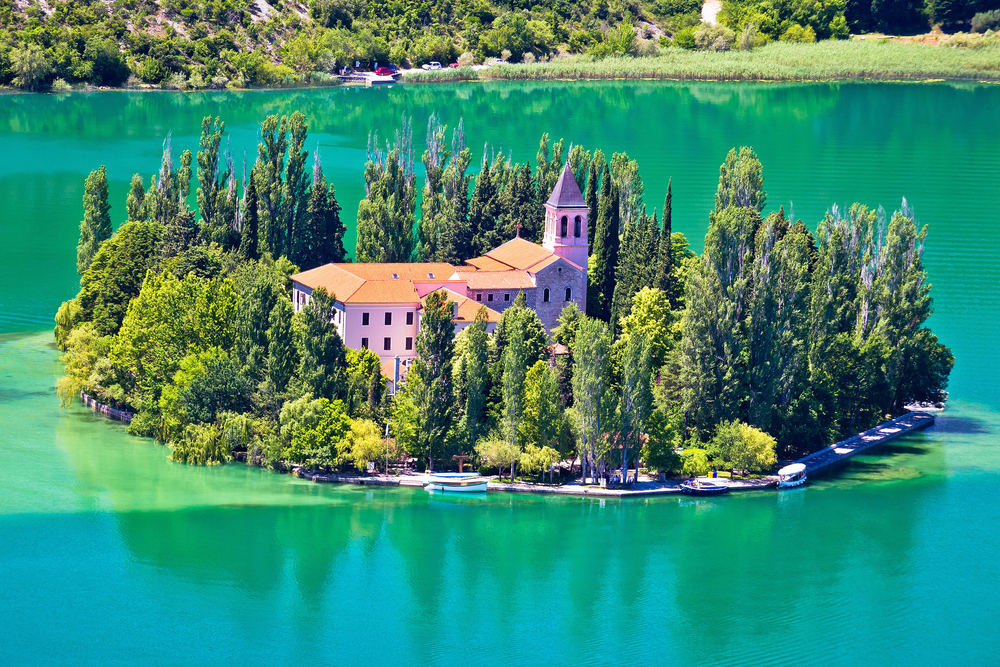 Packing Tips For Traveling To Croatia
I think that using these useful packing tips will help you remain organized while visiting Croatia.
A concealed travel pouch may be one of the most important items you bring with you on your day trips from Split. This unisex RFID blocking concealed travel pouch is lightweight and comes in several colors.
It has lots of organization to give you peace of mind. You can keep your most valuable documents safe and secure next to your body.
If you have a pouch already you may not want to or need to invest in a new one, like me. If it does not come with the RFID protection, these RFID sleeves would be handy to prevent identity theft.
This configuration comes with enough passport and credit card sleeves that the entire family would be protected. They are slim too, so they will easily fit into your current pouch or wallet.
These are the kind my family and I use not only when traveling but at home as well.
If you are planning on taking a lot of pictures with your phone you will definitely want to consider an external charging battery.
Look here: King's Landing and the Iron Throne
This Anker high-speed phone charging battery is the exact one I carry with me on all of my trips. It can be used on a variety of phones, not just an iPhone like I have. And wow is it fast!
I like that it holds its charging capabilities for several uses so I do not have to worry about it while out and about. And if I forget to recharge it at night, it will still be good to go the next day.
My daughter gifted me with this FugeTek Selfie Stick and Tripod for my birthday. It has Bloothtooth connectivity so it is very easy to use.
It is made of durable aluminum and is very lightweight and easy to carry. I love mine and I think you will enjoy it too!
I was never a fan of packing cubes until I tried them out! Now I am sold. These Bagail packing cubes are the exact ones I use whenever I travel.
I cannot believe how much more organized I am now! And I never leave without them anymore.
Hydration is so important. When I was visiting Croatia it was in the mid-90s and having water with me was very important. You want to remain hydrated to support your immune system.
Which in turn will be stronger to fight off any germs you will encounter during your day trips from Split. You will want to bring your own refillable water bottle with you.
I never leave home on a trip without my Bobble filtration bottle. The 18.5-ounce size is perfect for travel and it will fit nicely in the pocket of a backpack or your purse.
Also when filled with water, it is not too heavy to carry. And the Bobble carbon filter ensures fresh clean water whenever and wherever you fill the Bobble. You can find filter replacements here.
Perhaps you are traveling a long distance and packing space is a premium. Then this set of collapsible silicone foldable water bottles would work well for you.
Would not take up much space in your suitcase at all. And you will be receiving a set of two.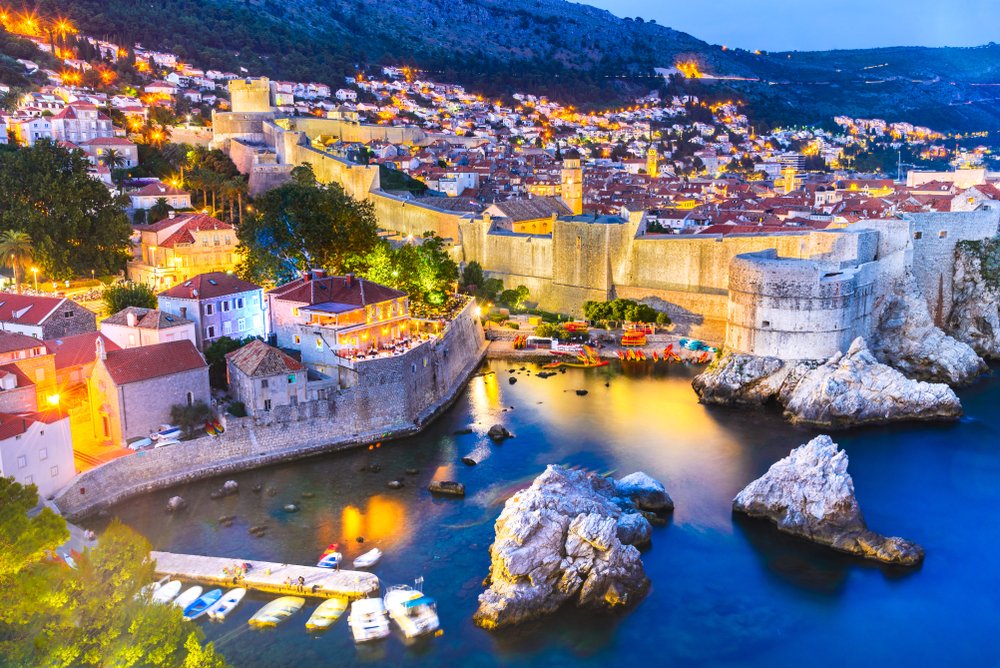 You will want to bring a backpack or daypack with you to store snacks, your water bottle, phone, extra clothes, etc..
This foldable water-resistant backpack would be great. It is very affordable and is available in many color options for you to choose from.
The fact that it folds down into a zippered pouch will make it easy to pack.
Perhaps you need a more substantial backpack for your international travel. This antitheft backpackhas a charging port is water-resistant, and can comfortably carry up to a 15.6″ laptop.
It comes in a range of colors to choose from and it is inexpensive as well.
You will be walking more than usual when visiting Croatia. A sturdy and comfortable pair of walking shoes is a must-have. These waterproof all-season shoes are extremely affordable and yet fashionable.
Mostly everyone is familiar with the Skechers brand, and theseAir Run high fashion sneakers come in a lot of colors to match your outfits and are still affordable.
I know from experience you need sturdy shoes when navigating the cobblestoned streets of Croatia.
You may be visiting Croatia in warmer weather as I did, and you may want a pair of sandals to wear exploring.
I highly recommend these Vionics adjustable strap orthotic sandals. I have several pairs of these exact Vionic sandals in several colors that I bring with me *everywhere* I travel.
They are very comfortable. I also sometimes bring along my Vionic Tides flip flops. The toe post is so comfortable which makes wearing these super comfortable.
And let us not forget the beach shoes for all the pebbly beaches you will visit on your day trips from Split. These quick-dry slip-on aqua shoes are a great selection.
They come in a ton of bright colors for men, women, and children.
When traveling to Croatia you may be interested in day trips to the surrounding islands and swimming will be involved.
This lightweight men's swim trunk is quick drying and affordable.
I like this women's one-piece bathing suit. It has a moderately high leg cut and is lined for modesty's sake. It has a built-in bra and comes in neat colors.
If heading to the islands and the stunning Croatian beaches is on your itinerary when visiting Croatia, you want to bring along beach towels. But you do not want to add anything heavy or bulky.
This fast drying, lightweight and very absorbent towel is the perfect solution. You choose what color and size you wish and it is extremely affordable.
You may want to bring along a wet-dry bag for your suits and towels once you are finished swimming. This wet dry bag with handles is a good option.
It comes in several patterns and two sizes to pick from. Or you could opt for this mesh swim backpack bag that has separate areas for dry and wet items.
Bring a lightweight scarf or shawl. Scarves and shawls are very popular in Europe and Croatia is no different. Both men and women wear scarves, both decoratively and as a layering piece to keep warm.
This cotton unisex lightweight scarf is versatile and can be worn in any season. I like this colorful oversized scarf too.
So many colors to select from! And here's another option to consider:
this lightweight sunscreen shawl scarf would do double duty to protect you from the sun in the warmer seasons as well as being a fashion accessory layering piece.
This Coolibar sunscreen scarf has USB 50+ protection from the sun's rays & comes in great colors.
We all need to protect our eyes from the sun's harmful UVA/UVB rays.
These unisex polarized sunglasses come in a lot of lens colors and frame designs and are extremely affordable too.
If you are fond of the aviator-style of sunglasses these polarized aviators may interest you.
I like polarized sunglasses because they remove the glare off the water and help you to see things more clearly. This will be very helpful in Croatia.
Don't forget to bring along a universal power adapter on your trip to Croatia. This worldwide power plug is a great example and will charge your phone at the end of your busy days.
And this world traveler adapter kit can charge several devices at the same time. This is what you will need when there are several people traveling in your group, or if you bring several electronic devices on your trip that require charging at the same time.
If you are in need of new luggage, this expandable soft side spinner luggage is affordable and comes in lots of colors. If you like hard-sided better, then you may favor this hard-sided luggage set better.
Both sets come with TSA approved zippers locks and 8 wheels per piece. Either will be great for the plane or train or even your car depending on how you plan to travel to Croatia.
Here I have given you 14 things to know before traveling to Croatia. I hope they assist you when planning your trip!