If you are looking for the best day trips from Paris by train, there are plenty of amazing options to choose from!
While there are endless things to do in Paris, it is great to leave the French capital to explore smaller cities and take in views of the countryside.
Planning your trip to Paris France last minute?
Make sure to book ahead! Hotels and tours usually sell out the closer you get to your trip. Here are our top selections for Paris!
Top Experiences and Tours in Paris France:
Top Hotels In Paris France:
Traveling around France by train is an easy and affordable way to see the country. The high-speed trains allow you to journey far and wide in just an hour or two, perfect for one-day trips from Paris.
Since the Paris trains are reliable, safe, and comfortable, they are an ideal form of transportation for families, couples, or solo travelers.
There are many major train stations throughout the city including Gare du Nord, Gare de l'Est, and Gare Saint-Lazare. It is easy to get to them via the metro.
If this is your first time in Paris, check out my tips for writing the perfect four days in Paris itinerary.
Let's look at the best Paris day trips by train!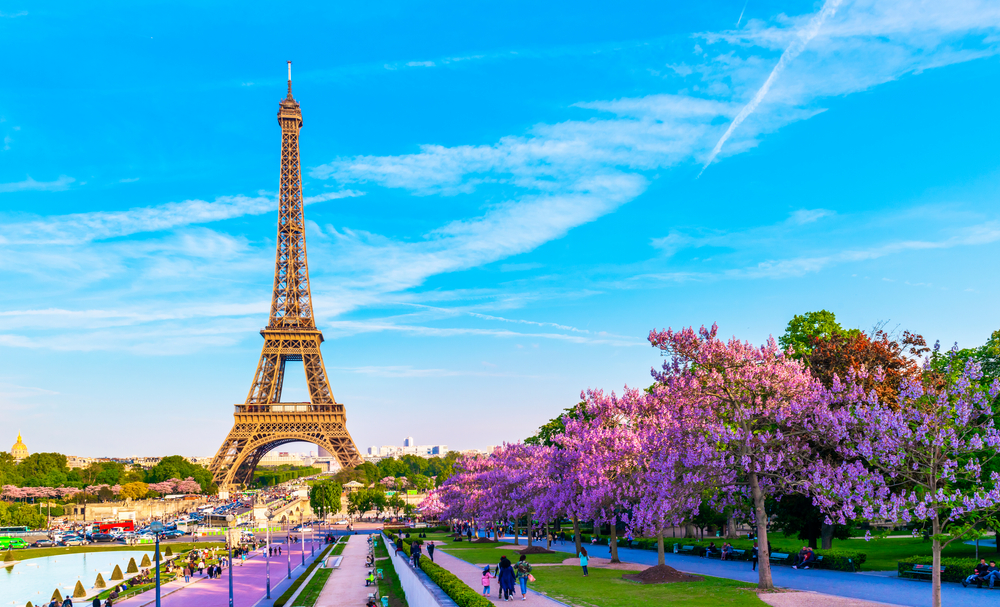 10 Best Day Trips From Paris by Train You Shouldn't Miss
Versailles
Versailles is one of the top day trips from Paris. It is about an hour-long, easy train ride on the RER C line to the Versailles-Rive Gauche stop.
From the station, it is a short walk to the city's main attraction: the Château de Versailles.
Dating back to 1661, the Château de Versailles is an opulent palace once home to French royalty. It is a giant estate at 1900+ acres, with many areas to explore.
The palace itself has 2,300 rooms with the Hall of Mirrors being the most famous with golden accents, chandeliers, and paintings. You will be impressed by the fancy suites too.
You can also walk through the expansive gardens full of fountains and statues. The Grand Trianon, Petit Trianon, and Queen's Hamlet are also beautiful places to visit.
Versailles is a great day trip from Paris by train that you need to add to your bucket list!
Book Here: Versailles: Skip-the-Line Guided Palace Tour w/ Gardens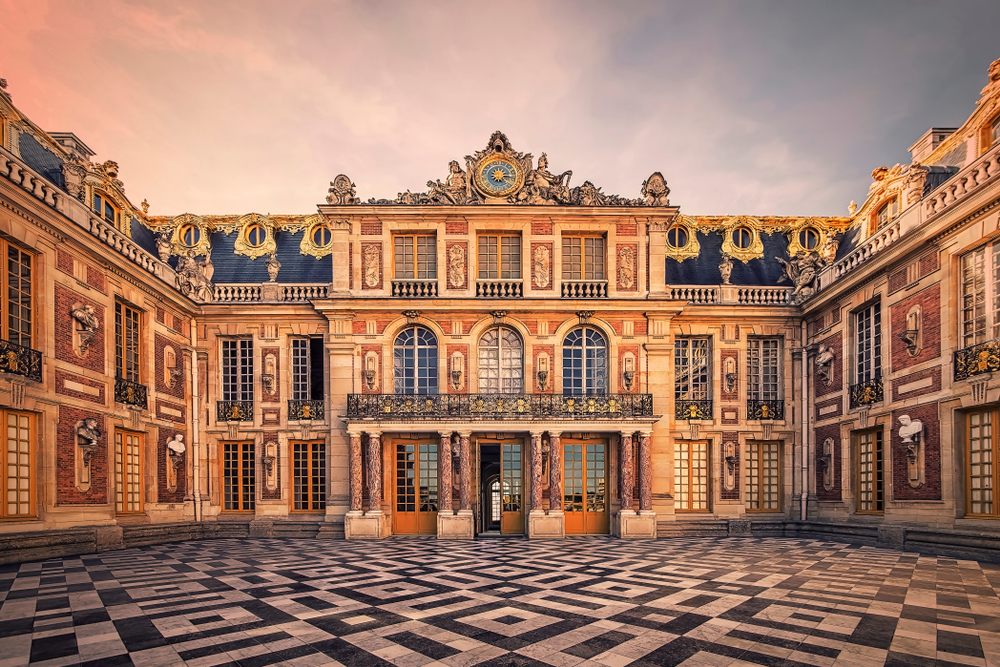 Giverny
Giverny is an adorable town just outside of Paris perfect if you want to enjoy the quiet away from the hustle and bustle of Paris.
The town is best known for being the home of the Impressionist painter Claude Monet who moved here in 1883. Visit his house and gardens to see where he created his iconic water lily paintings.
The entire garden is gorgeous with a variety of colorful flowers, sweeping willow trees, and pretty Japanese bridges. Tour Monet's green and pink house and walk through his studio.
Other things to do in Giverny include stopping by Monet's grave, visiting the Museum of Impressionism Giverny, eating at the cafes, and checking out the many art galleries.
To get to Giverny, take an hour-long train from Gare Saint-Lazare to Vernon. Just outside the Vernon train station, you will find a shuttle bus that will take you across the river to Giverny.
This Paris day trip is perfect for couples looking for something romantic to do in France.
Book Here: Guided Tour Of Monet's House and Garden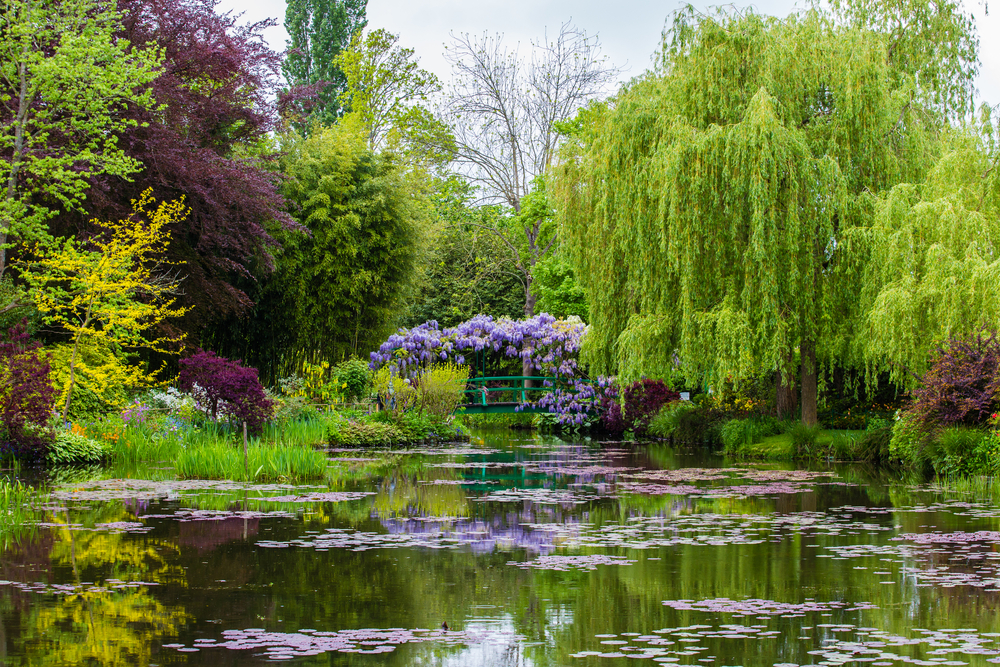 Rouen
Rouen is the capital of the Normandy region. The train from Paris to Rouen is just under two hours.
There are plenty of sights here that make it one of the best train day trips from Paris. Wander the streets lined with half-timbered houses and photograph the many churches.
The giant, Gothic Rouen Cathedral has a long history in the city. The original church was consecrated in 1063. However, it took over 800 years to get it to where it is today with many rebuilds due to damage.
Rouen is also famous for being the place where Joan of Arc was burned at the stake in 1431. Stop by the Historial Jeanne d'Arc and the St Joan of Arc's Church to learn about this magnificent woman's life.
There are many other things to do in Rouen including the Gros Horloge astronomical clock, the Jardin des Plantes, and many art and history museums.
A visit to Rouen is one of the best Paris train tours of Normandy.
Book Here: Private Walking Tour Of Rouen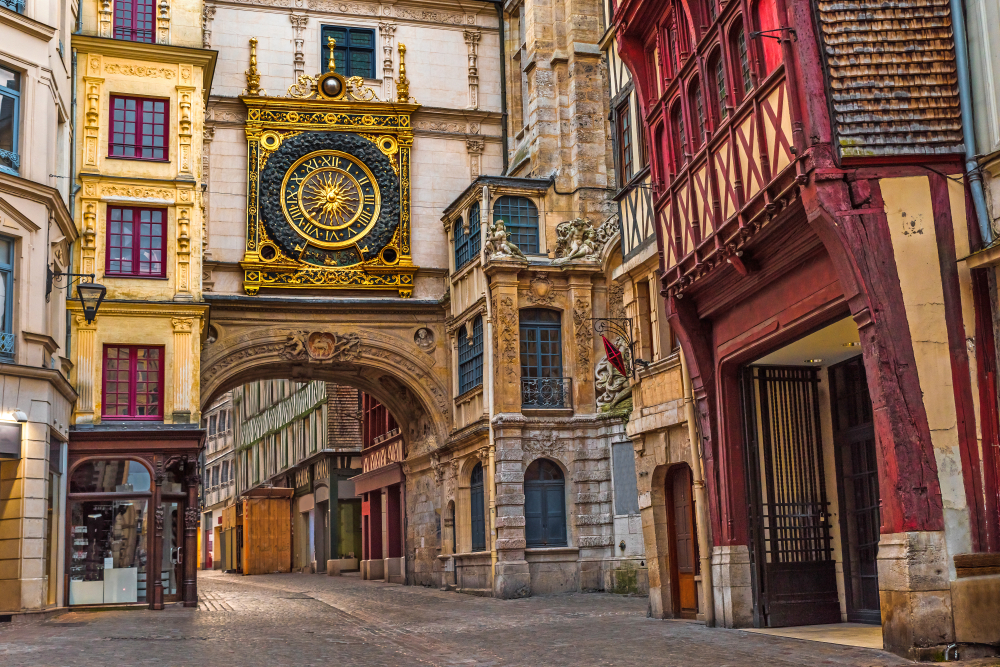 Auvers-sur-Oise
Auvers-sur-Oise is another of the best day trips from Paris by train for anyone interested in art or experiencing small-town life in France.
This quaint village is where painter Vincent van Gogh spent his last 70 days before committing suicide. He created over 70 paintings of the town, the surrounding countryside, and some residents.
As you walk through town, there are many information signs showing van Gogh's work where it was painted. You can also visit his grave and the room where he stayed above the Auberge Ravoux restaurant.
Check out the gardens at Château d'Auvers, photograph the Auvers Church, and visit some of the art and history museums.
You will adore Auvers-sur-Oise and feel as if you have stepped back in time as you wander among stone buildings surrounded by flowers. It is only an hour's train ride from Paris.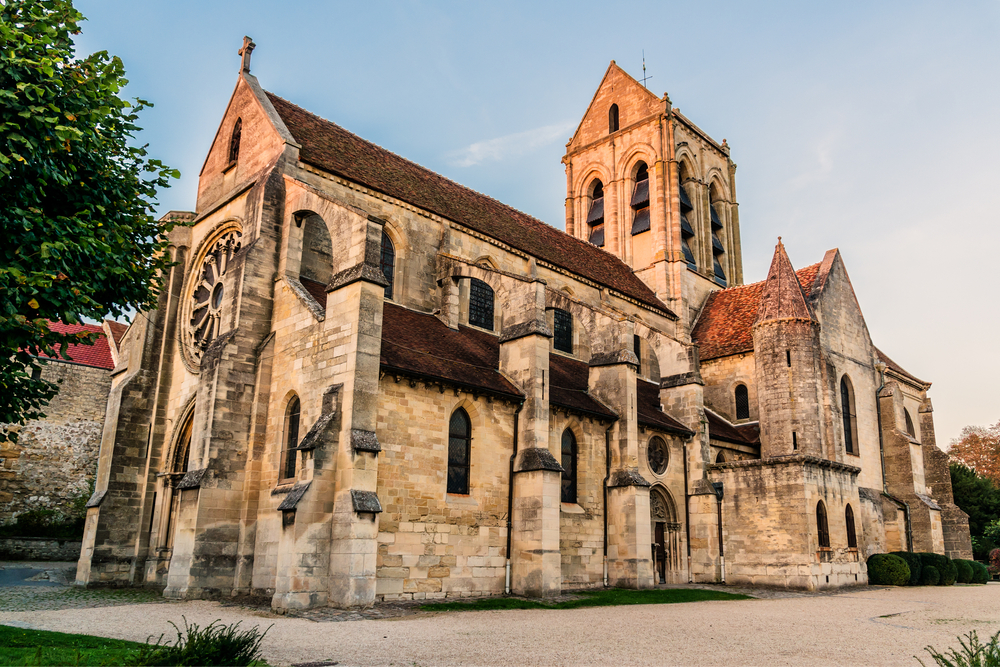 Lyon
A day trip to Lyon from Paris is the perfect idea for your France vacation since it is only about two hours southeast of the city.
Lyon is a UNESCO World Heritage Site with a history dating back to Roman times. Walk along the riverfront to enjoy gorgeous views of the city or take a cruise.
History buffs will love visiting the ancient Gallo-Roman Theater and the Gallo-Roman Museum of Lyon-Fourvière.
Interested in art? Check out the Musée des Beaux-Arts de Lyon, the Musée Miniature et Cinéma, and the many amazing murals around town.
Architecture lovers will also want to see the Fourvière Basilica, the Lyon Cathedral, and the Musée Gadagne which is housed in a 16th-century Renaissance palace.
Lyon is also a great place to visit in France for foodies. There are a ton of delicious restaurants serving traditional Lyonnaise cuisine.
Book Here: Lyon: Guided Sightseeing Cruise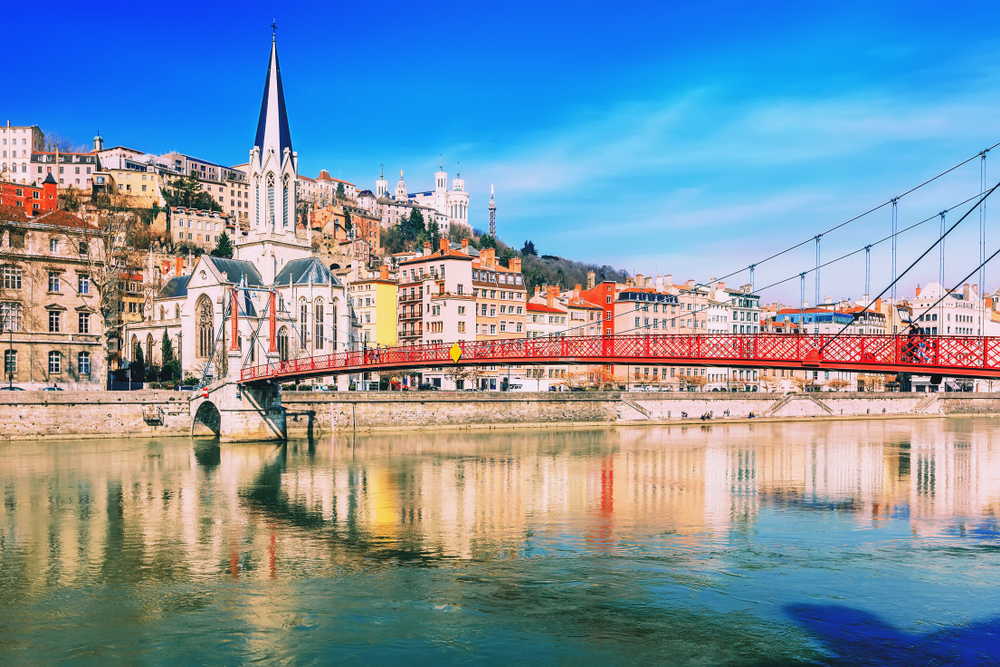 Visiting Chartres Is One Of The Best Day Trips From Paris By Train
Located about an hour and a half from the city, Chartres is one of the best train rides from Paris for a fun day trip.
One of the top sites in this cute city is the Gothic-style Chartres Cathedral. Completed in 1252, it is a UNESCO World Heritage Site and is free to visit. You will love the amazing stained glass windows!
After visiting the church, take a stroll along the Eure River and take in views of half-timbered houses and bridges.
There are many other old buildings, churches, and museums to explore while in Chartres. Try some local beer or taste-test delicious French treats like crepes and macrons.
This is definitely one of the best Paris day trips for a laidback time away from the city.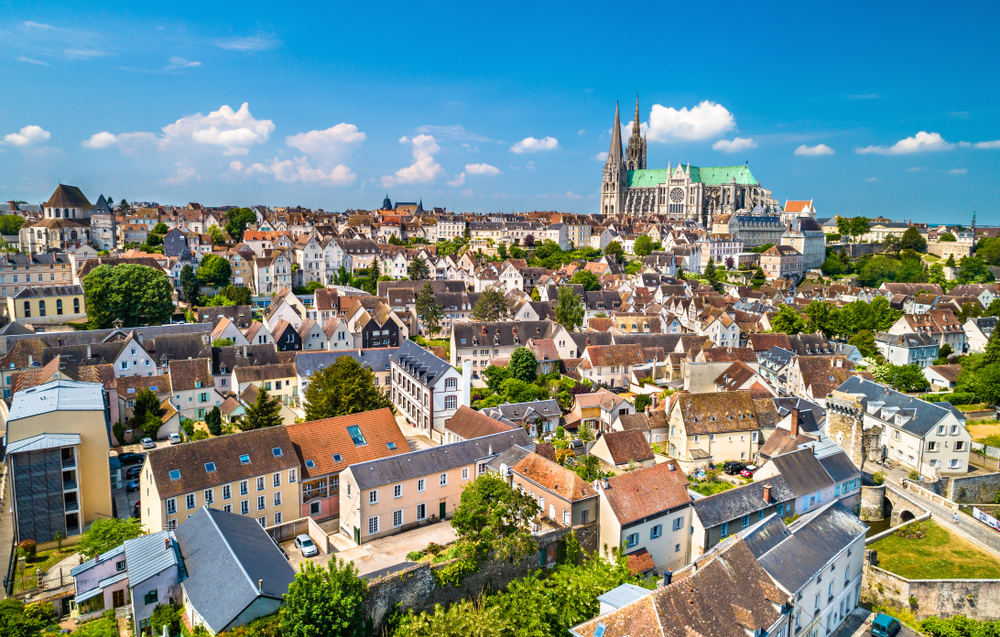 Chantilly
Chantilly is only a 30-minute train journey from Gare du Nord. You will get off at the Chantilly – Gouvieux stop.
From the train station, take a thirty-minute walk through the quintessentially French town to the Château de Chantilly.
The picture-perfect castle sits on a beautiful estate with water features, orchards, gardens, and forests. Inside, you will be awed by the opulent rooms.
When you visit the château, make sure to stop by the Musée Condé which houses a vast collection of paintings, illuminated manuscripts, sculptures, decorative arts, and more.
In the Great Stables, you will find the Museum of the Horse which will teach you all about the relationship between horses and humans throughout history. There are also equestrian demonstrations.
Interestingly, many movies have used the château as a filming location including the James Bond movie "A View to a Kill," "Marie Antoinette," and "The Gray Man."
Book Here: Chateau of Chantilly: Skip-the-Line Ticket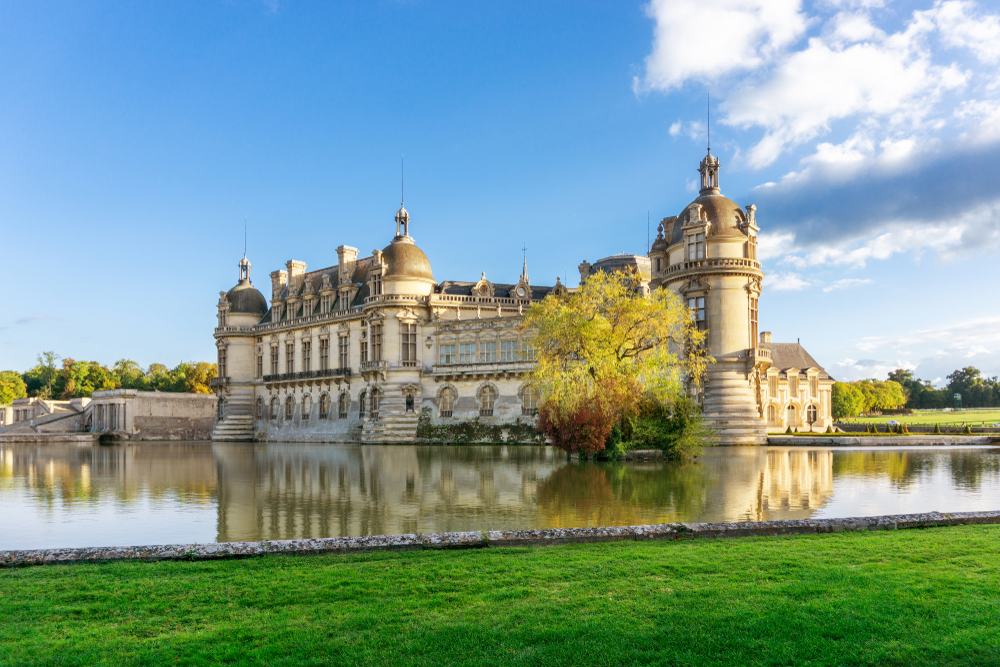 Reims
From Gare d'Est, hop on a TGV train to journey from Paris to Reims, one of the major cities in the Champagne region. Reims is only about an hour away, making it a great day train trip in France.
Known as "Coronation City," most French kings were crowned here between 1027 and 1825. Many of those kings had their coronation at the Reims Cathedral which was completed in 1275.
As you stroll around Reims, photograph the historic buildings such as Saint-Remi Basilica, Palais du Tau, and Villa Demoiselle.
Of course, you will want to sample some champagne while you are here. There are plenty of champagne houses where you can take a tour and learn about the process of making this French drink.
You are bound to have a great time in Reims so do not forget to add it to your list of things to do outside Paris.
Book Here: A Guided Tour Of the Cathedral of Notre Dame in Reims.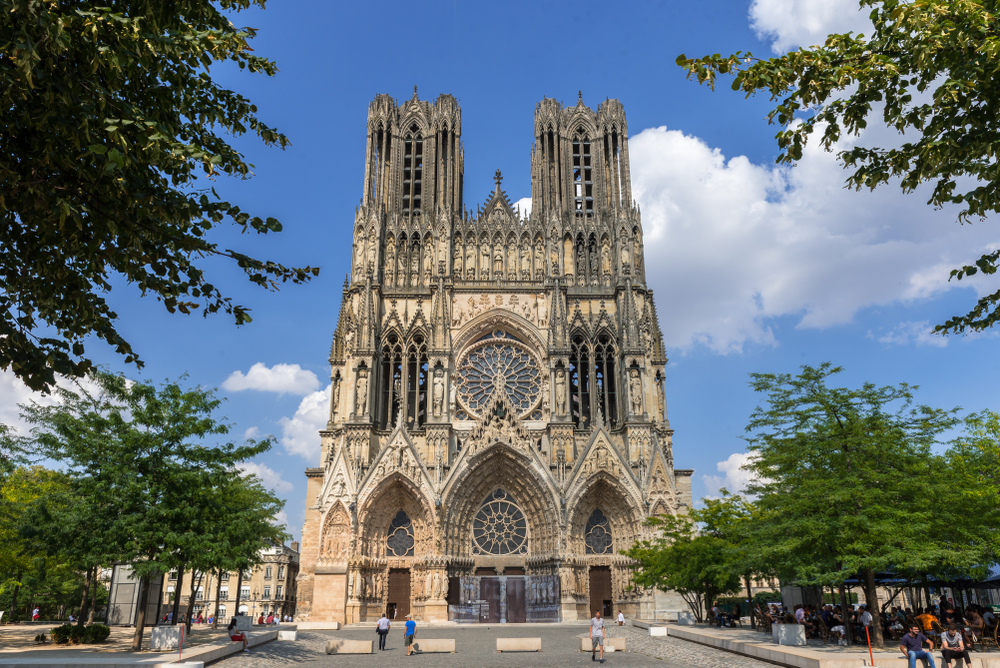 Bruges
If you want to visit Belgium while in Europe, a Bruges day trip from Paris is a great idea! Since it is only two and a half hours away via train, this is a great way to check another country off your list!
Bruges is a charming city cut through with canals and full of fairytale vibes. Take a cruise of the canals to take in the views.
If you would rather see the city from the sky, you can climb the 272-foot Belfry of Bruges. For art, visit the Groeningemuseum full of Flemish and Belgian paintings.
For some relaxation, head to the tranquil Minnewaterpark. Simply walking around town and taking pictures of the incredible buildings is great entertainment too.
After taking in the sights, grab some delicious chocolate or Belgium waffles. You can also visit the Choco-Story, Chocolate Museum.
Belgium is also known for its beer. Order a local drink at a bar or stop by the Bruges Beer Experience.
Bruges is also one of the best weekend trips from Paris by train if you want to stay longer.
Book Here: Bruges: Boat Cruise and Guided Walking Tour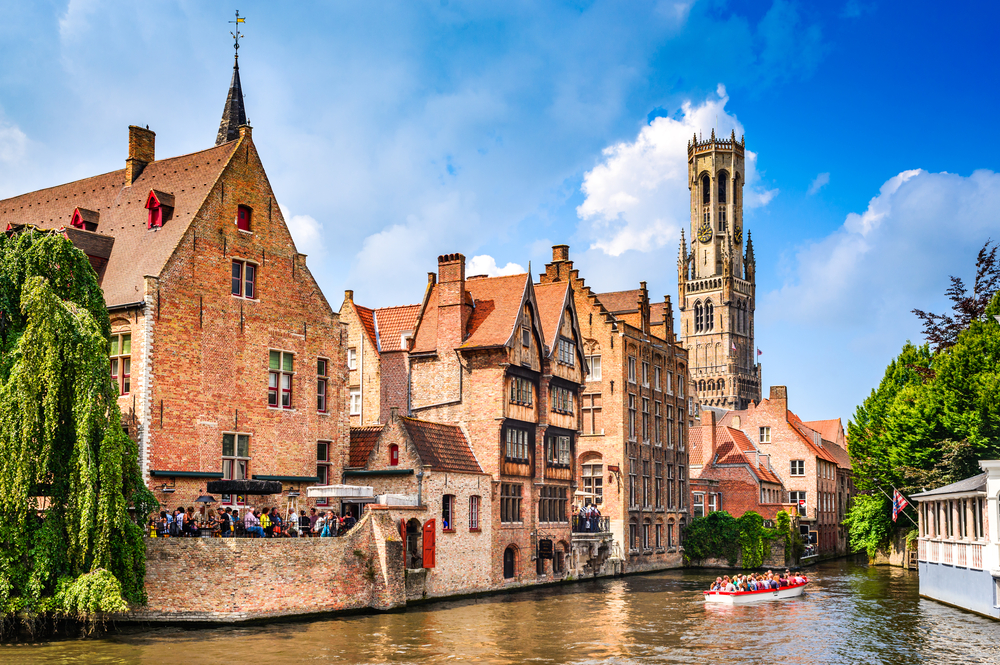 London
Did you know you can take a train from Paris to London, England?
The Eurostar train connects the two capital cities, transporting travelers under the English Channel. The journey takes about two hours and twenty minutes.
You will leave from Gare du Nord and arrive at London's St. Pancras Station. From there, it is a short Underground trip to the city center.
There are so many things to do in London to fill a day. You will not be bored as you explore one of the most popular destinations in the world.
London has a ton of epic museums, many of which are free. These include the Natural History Museum, the Victoria and Albert Museum, and the National Gallery.
If you want to find great views, take a trip around the London Eye Ferris wheel or reserve a spot at the Sky Garden.
Walk along the Thames River to see iconic London sights such as Big Ben, the Tower Bridge, Shakespeare's Globe Theater, and St. Paul's Cathedral.
If you plan on spending more time in London, check out my three days in London itinerary.
Book Here: London: London Eye, Big Bus, and Thames River Cruise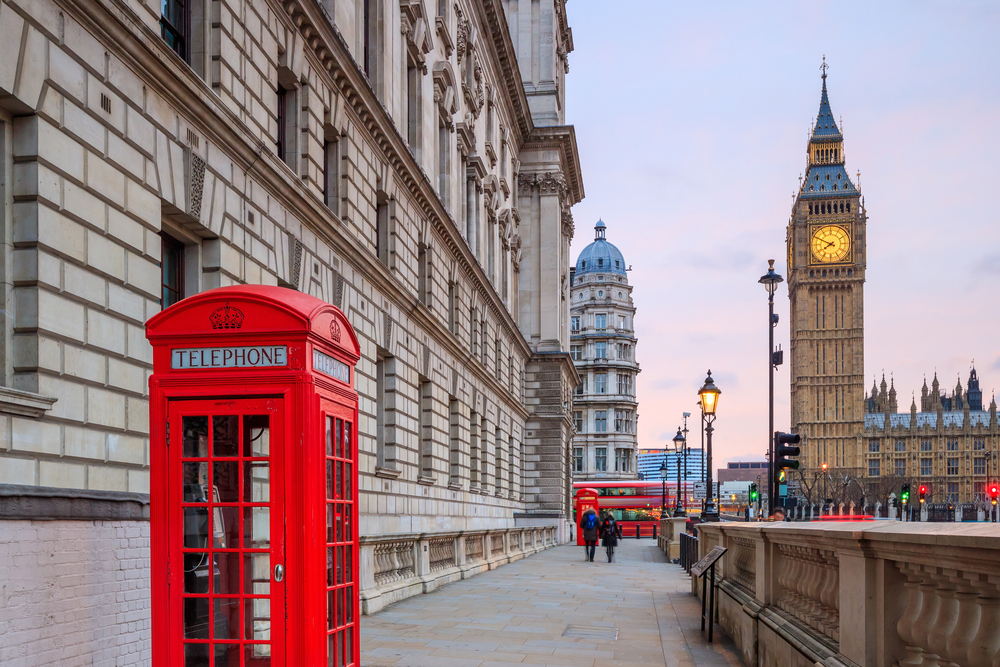 Packing Tips For Day Trips From Paris By Train
Using these useful packing tips will enhance your experiences while hopefully keeping you organized while searching for unusual places to visit in London.
You will want to remain healthy while you travel to Paris and pack lightly to make your travels easier.
A concealed travel pouch may be one of the most important items you bring with you on your London trip.
This unisex RFID-blocking concealed travel pouch is lightweight and comes in several colors.
It has lots of organization to give you peace of mind. You can keep your most valuable documents safe and secure next to your body.
If you have a pouch already, you may not want to or need to invest in a new one, like me. If it does not come with RFID protection, these RFID sleeves would be handy to prevent identity theft.
This configuration comes with enough passport and credit card sleeves that the entire family would be protected.
They are slim too, so they will easily fit into your current pouch or wallet. These are the kind my family and I use not only when traveling but at home as well.
If you are planning on taking a lot of pictures with your phone you will definitely want to consider an external charging battery.
This Anker high-speed phone charging battery is the exact one I carry with me on all of my trips. It can be used on a variety of phones, not just an iPhone like I have.
And wow is it fast! I like that it holds its charging capabilities for several uses so I do not have to worry about it while out and about. And if I forget to recharge it at night, it will still be good to go the next day.
My daughter gifted me with this FugeTek Selfie Stick and Tripod for my birthday. It has Bloothtooth connectivity so it is very easy to use. It is made of durable aluminum and is very lightweight and easy to carry.
I was never a fan of packing cubes until I tried them out! Now I am sold. These Bagail packing cubes are the exact ones I use whenever I travel.
Don't forget to bring along a universal power adapter on your trip to London, this worldwide power plug is a great example and will charge your phone at the end of your busy days.
And this world traveler adapter kit can charge several devices at the same time.
Hydration is so important. You want to remain hydrated to support your immune system which in turn will be stronger to fight off any germs you will encounter during your travels. 
You will want to bring your own refillable water bottle with you.
I never leave home on a trip without my Bobble filtration bottle. The 18.5-ounce size is perfect for travel and it fits nicely in the pocket of a backpack or your purse. Also when filled with water, it is not too heavy to carry.
And the replaceable carbon filter ensures fresh clean water whenever you fill the Bobble.
Perhaps you are traveling a long distance and packing space is at a premium. Then this collapsible silicone foldable water bottle would work well for you.
Would not take up much space in your suitcase at all.
You will want a backpack or daypack with you to store snacks, your water bottle, phone, extra clothes, etc. This foldable water-resistant backpack would be great.
It is very affordable and is available in many color options for you to choose from. The fact that it folds down into a zippered pouch will make it easy to pack.
Perhaps you need a more substantial backpack for your international travel. This antitheft backpack has a charging port, is water-resistant, and can comfortably carry up to a 15.6″ laptop.
You will be walking more than usual. Sturdy and comfortable walking shoes are a must-have. These waterproof all-season shoes are extremely affordable yet fashionable.
Mostly everyone is familiar with the Skechers brand, and these Air Run high fashion sneakers come in a lot of colors to match your outfits and are still affordable.
If you are visiting London in warmer weather, maybe you want a pair of sandals to wear to dinner or to the local cafe, I highly recommend these Vionics adjustable strap orthotic sandals.
I have several pairs of Vionics that I bring with me *everywhere* I travel. They are very comfortable and have orthotic footbeds that cradle and support your feet.
Bring a lightweight scarf or shawl. Scarves and shawls are very popular in Europe and London is no exception. Both men and women wear scarves, both decoratively and as a layering piece to keep warm.
This cotton unisex lightweight scarf is versatile and can be worn in any season. And here's another option to consider:
this lightweight sunscreen shawl scarf would do double duty to protect you from the British sun should you visit London in the warmer seasons as well as being a fashion accessory layering piece.
We all need to protect our eyes from the sun's harmful UVA/UVB rays. These unisex polarized sunglasses come in a lot of lens colors and frame designs and are extremely affordable too.
If you are fond of the aviator-style of sunglasses these polarized aviators may interest you and add a bit of glamour. If you are in need of new luggage, this expandable soft side spinner luggage is affordable and comes in lots of colors.
If you like hard-sided better, then you may favor this hard-sided luggage set better. Both sets come with TSA locks and 8 wheels per piece.
—
While these are some of the best day trips from Paris by train, there are so many more to discover.
Here are 15 other day trips from Paris to explore!
France is a gorgeous country full of quaint villages, castles, and seaside paradises. With high-speed trains and an extensive railway system, it is easy to see it all.
It is time to take a day trip by train from Paris!