Are you traveling to Russia? Are you looking for some advice so you are more prepared once you arrive in Russia?
Well, you have come to the right place because I have spent time in Russia. And here I have listed 16 things to know before traveling to Russia.
Read how to avoid getting sick on a plane here.
Russia is geographically the largest country in the world. It spans two continents, Eastern Europe and Northern Asia. It spans eleven time zones and over 146 million people call Russia their home.
If you are flying a long distance while traveling to Russia, read my 7 tips for surviving long haul flights.
The epic history, the royal bloodlines, the food, the architecture, and the people all are wonderful reasons to explore, discover, and visit Russia!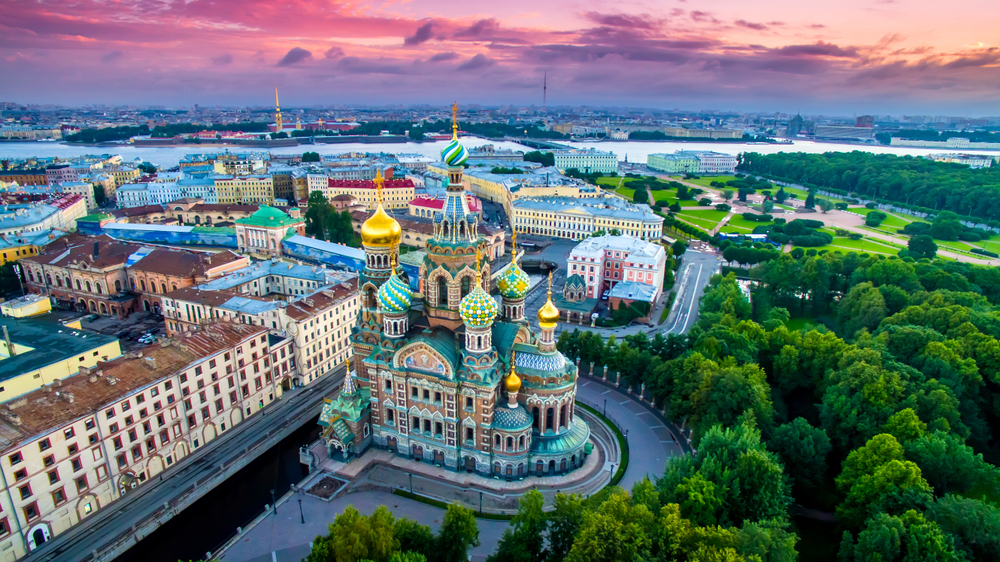 16 Things To Know Before Traveling To Russia
To Enter And Exit Russia You Need A Russian Visa
Traveling to Russia involves acquiring a Russian visa.
You will be required to have a Russian 'sponsor.' However, this is not as complicated or intimidating as it sounds.
If you are traveling to Russia and taking a Russian cruise, the cruise line will direct you and assist you in the necessary steps needed.
The same goes if you are working with a travel agent. The agency will work on your behalf or help you to complete the process. Make sure you have the name and contact information of the Russian sponsor before traveling to Russia. It can be the hotel(s) you will be staying at.
If you are traveling to Russia and independently planning your itinerary, there is a lot of information online to assist you in obtaining your  Russian visa.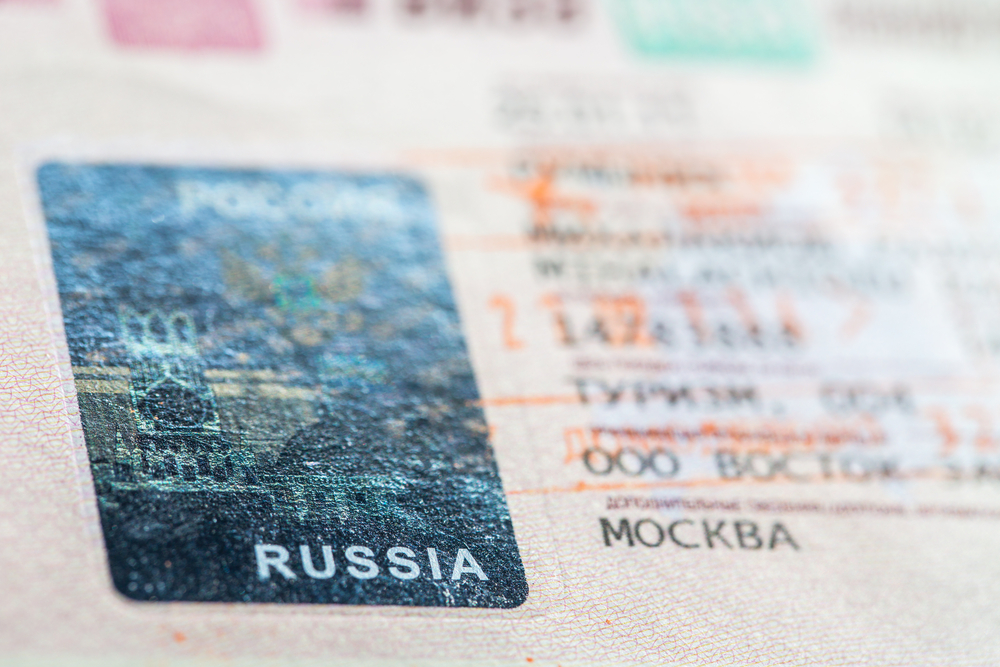 Check Your Passport!
In order to obtain your visa when traveling to Russia, your passport must be current, and not set to expire within six months after the completion of your Russian visa.
In addition, your passport must have TWO full empty pages in order to obtain a Russian visa.
Oftentimes, companies will be able to renew your passport and issue you a Russian visa at the same time.
Check your passport dates and empty pages well in advance of your trip because expedited handling fees are quite expensive!
Purchase A Russian SIM Card For Your Phone
When traveling to Russia, one of the best pieces of advice I can share with you is to purchase a Russian SIM card for your smartphone before you leave the airport.
When I purchased one for my own smartphone in Saint Petersburg, Russia, the worker at the cell phone store inserted it into my phone for me. This was a wise idea as there was some Russian language I would not have been able to understand.
With the new SIM card, the cell towers will recognize your phone as Russian and you will have improved cell service and much-improved Wifi.
Your phone number will be new as well. So it is best for you to remain in contact with your family and friends through Facebook Messenger or the What's App.
Read about my exciting Viking Russian River Cruise here.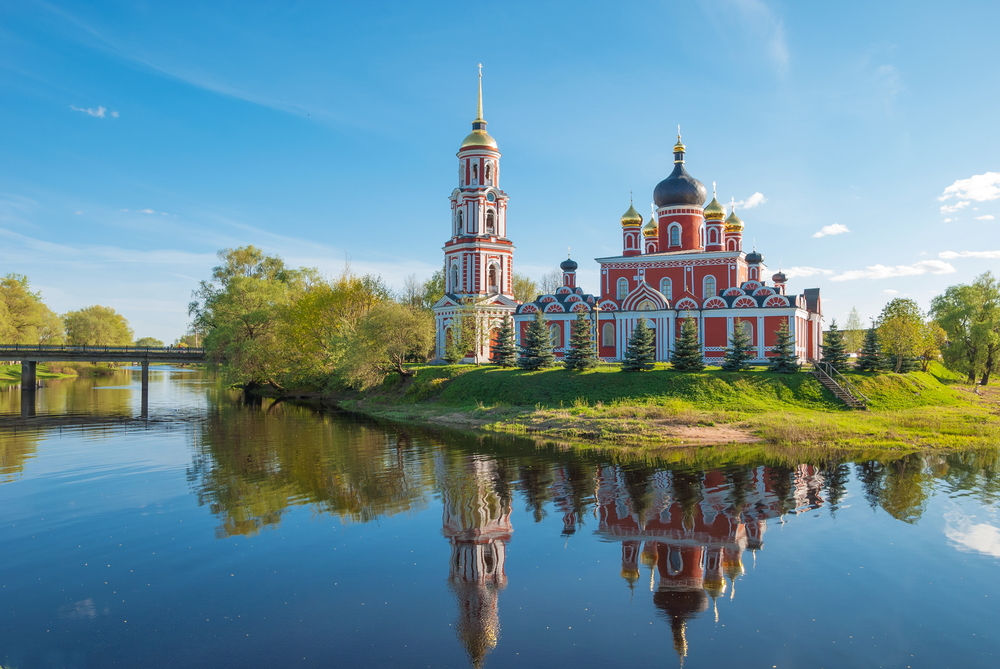 Cash or Credit Cards? What Is Best To Have?
The simple answer is when traveling to Russia, you will need to have both!
In the larger metropolitan areas, such as Moscow and Saint Petersburg, merchants such as restaurants and bars, will be more equipped to accept your credit cards as a form of payment.
As you move out of the cities to the small villages, Russian cash (Rubles) is the only form of payment accepted.
You will get the best exchange rate when traveling to Russia if you use an ATM. I highly suggest you use an ATM before you leave the airport to withdraw money in Russian rubles.
Be aware there are fees to use an ATM. So, may I suggest you withdraw a larger sum of money, that can last a longer period of time, so you do not keep having to pay the transaction fees.
Also, check with your bank at home before traveling to Russia and find out the names of "in-network"  bank ATMs, so the out-of-network fee is not charged you as well.
If you need to exchange money, your safest and best option would be to visit a Russian bank.
Look here: Hermitage Museum and Church on Spilled Blood Guided Tour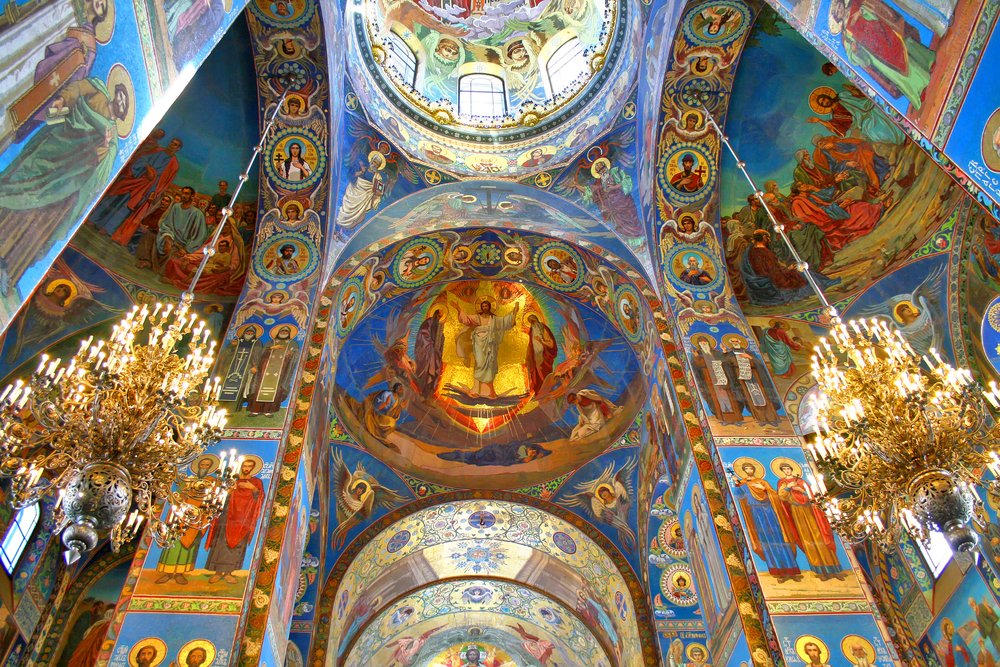 Russian Airports Are Far From Major Cities
Especially if you are traveling to Russia via Moscow or Saint Petersburg, please be aware you are in for an hour to ninety-minute ride into the city.
This will aid in your planning and the scheduling of your trip, especially if you are traveling independently.
Most Russians Do Not Speak English 
Even in the larger cities, the vast majority of the Russian population does not speak English.
But that is OK. Through hand gestures, you will be able to communicate enough to have your questions answered or your concerns addressed.
There are certainly smartphone apps to download, like Google Translate, to assist. However, I did not use any of them and did just fine.
Look here: Moscow: Kremlin Introduction Tour with Skip-the-Line Ticket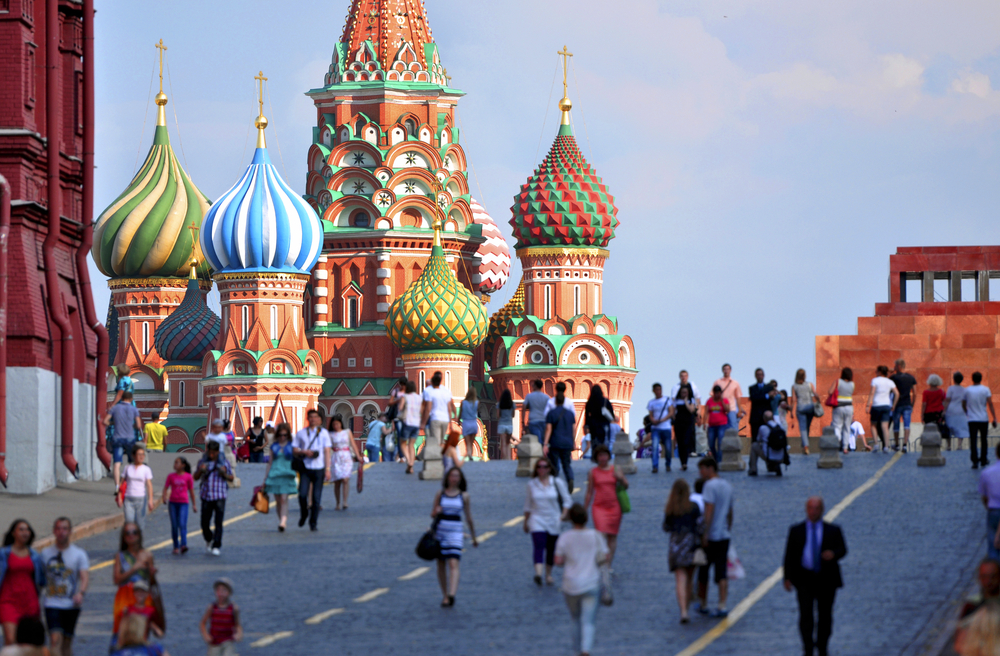 Use Russian Public Transportation
Using our smartphones with our Russian SIM cards, my daughter Victoria, from Follow Me Away, and I were easily able to use our iPhone's map application to get around St. Petersburg and Moscow, using public transportation. Specifically the underground metro train.
There is also bus transportation readily available but the trains were quicker and cheaper and faster.
You are able to purchase tickets with cash, Visa credit card, Apple Pay or Android Pay or Google Pay.
Look here: Moscow: Metro and Red Square Small Group Tour
Look here: Moscow: Guided Tour of Red Square, Kremlin & Metro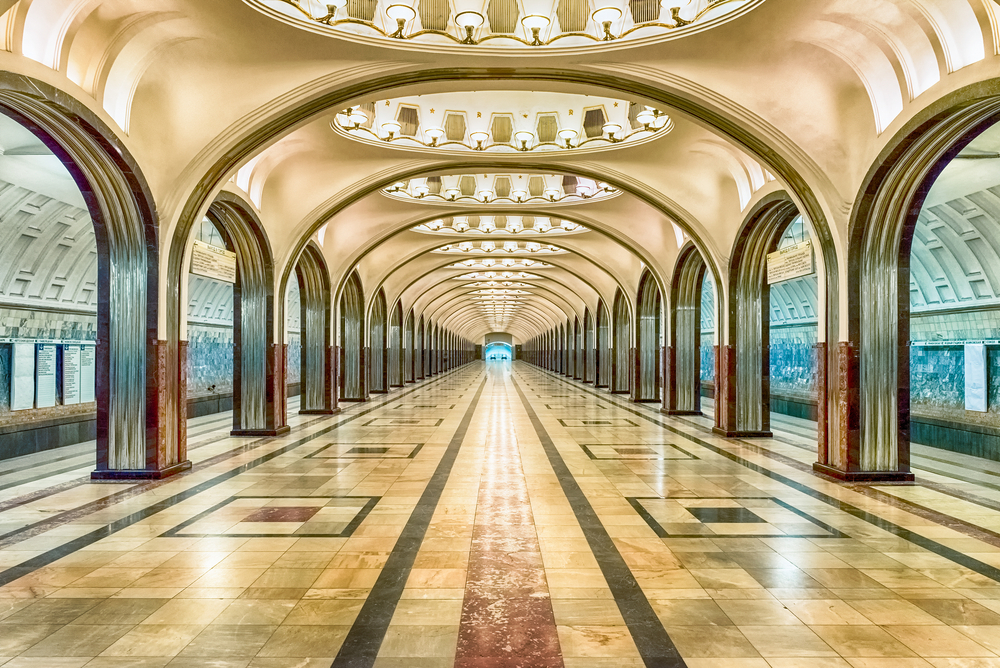 Purchase A Troika Card In Moscow
When visiting Moscow, we purchased a booklet of tickets to ride the trains, because we were unaware of the Troika Card option.
The Troika Card is a reusable contactless card created to pay for all public transportation systems in Moscow. Kind of looks like a credit card. It is very convenient, safer, and the rates would be a bit less expensive.
It is the most popular refillable travel card used by Moscovites.
Tickets here: St.Basil's Cathedral and Red Square: Private Tour and Ticket
Yandex Taxi Is Most Like Uber
There were several times when visiting Russia that Victoria and I needed to be at locations very early in the morning before the metro was up and running. Yes, way before sunrise.
We were advised by our cruise company staff to use Yandex Taxi. They are the "Russian" Uber. Quite literally, as the two companies merged together.
We had absolutely NO problems whatsoever. We were able to communicate with the drivers even though the language barrier.  Yandex was always on time. And we *always* felt safe.
Look here: Cathedrals of St. Petersburg Private Half-Day Tour
You Will Feel Safe As In Any European City While In Russia
Let me start out by saying my family and I were robbed in broad daylight in Paris France. That would be 3 out of 4 of us. All in the same day. At different locations. So we are aware of unsafe circumstances.
We always felt safe everywhere when traveling around Russia.
Victoria and I left organized the organized tours arranged by our cruise line, many times to venture out on our own. Several times we left before sunrise when it was still dark outside.
We always felt safe. We were *vigilant* of course but always felt comfortable whether walking through a park to the underground metro, riding in a Yandex taxi to our destination. Or exploring remote Russian islands once instrumental in the fur trade and defense of the country.
Look here: Moscow: 4-Hour Diamond Fund and Kremlin Armoury Russian Tour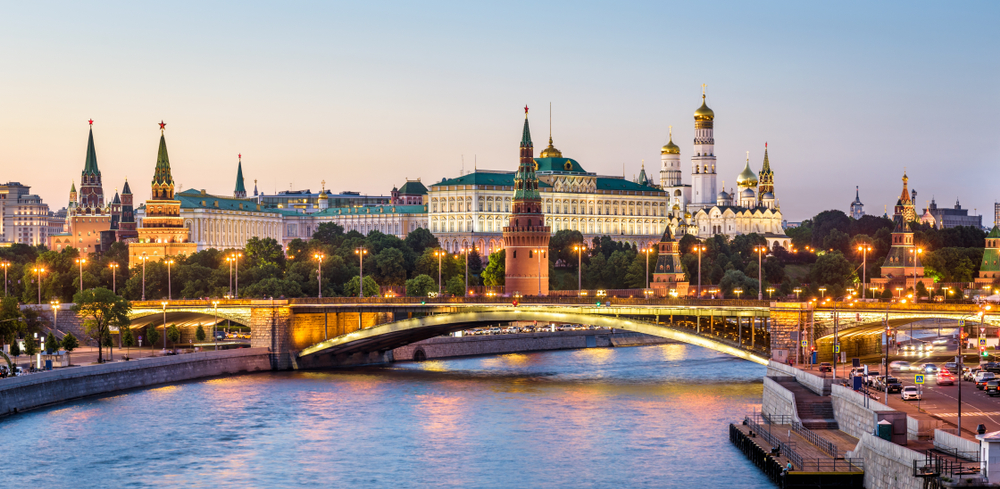 Bring Along A Travel Adapter
Do not count on your cruise line, or hotel to have enough electrical adapters for all of your devices. You must bring one (or some) of your own.
If you have multiple devices to charge every night, as we did, you will want to bring along several devices just in case, to fit into the standard European plugs.
Look here: Moscow: Historical Red Square and Kremlin Walls Group Tour
Do Not Miss Seeing The Beauty Of The Russian Metro Stations
Before traveling to Russia, please take a few moments to research the metro stations in whatever large city you may be visiting.
For me, it was Saint Petersburg and Moscow. In Russia, the metro stations are about more than just dropping off and picking up travelers. They tell a story through their architecture and artistry!
I was able to tour Admiralteyskaya station in Saint Petersburg, the deepest subway station in Russia. The deepest platform to catch the metro is at 282 feet below ground! that was quite the elevator ride down…
In Moscow, the subway stations rival one another in their beauty and elegance.
If you have the opportunity to visit or tour any metro stations in Russia, please do. You will not be disappointed.
Look here: St. Petersburg Metro Stations 1.5-Hour Tour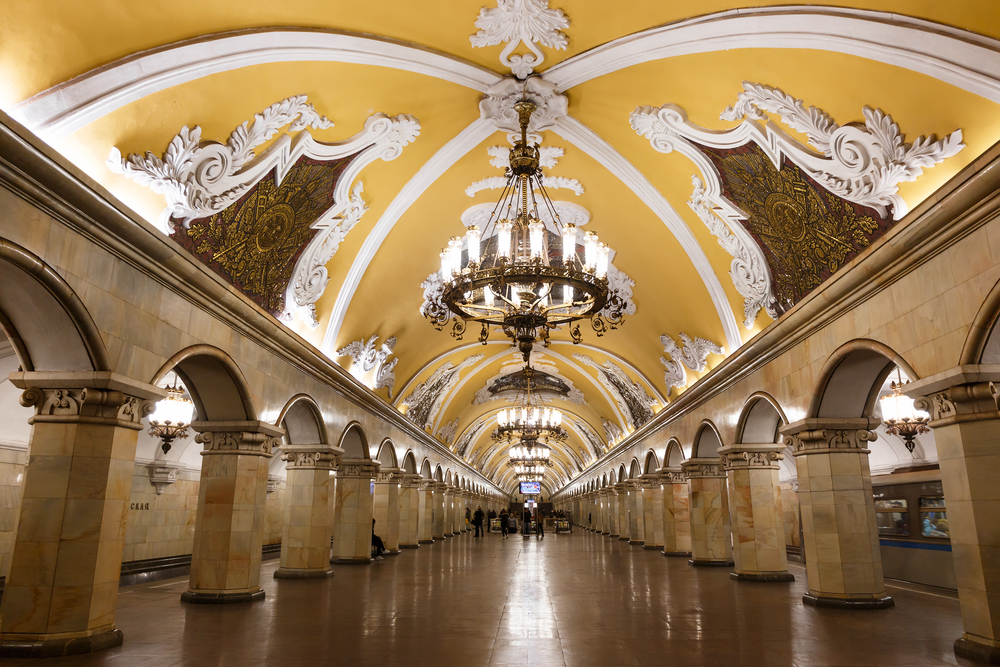 The Russian People Will Surprise You!
All I knew about the Russian people was what I learned growing up during the Cold War. That they kept to themselves and did not smile.
Both Victoria and I were very much surprised to discover that quite the opposite was true!
We found the peoples of Russia very warm and friendly. And contrary to the popular myth, they DO smile a lot.
We never felt uneasy to approach a passerby with a question. Or ask someone their opinion about where to go next.
Tickets here: St. Petersburg: Faberge Museum Skip-the-Line Private Tour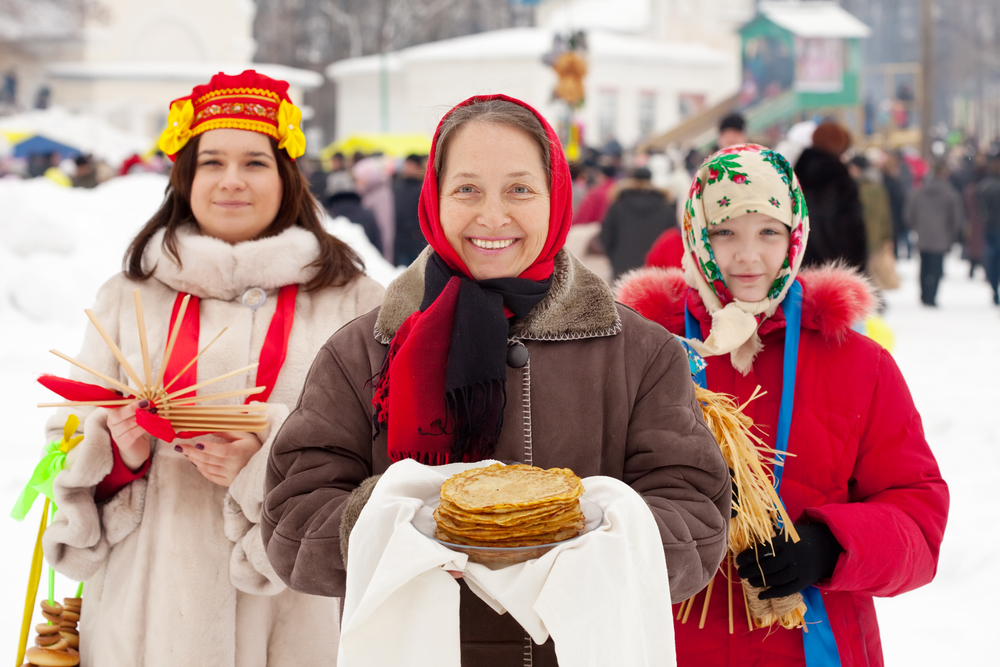 Russian Crafts Will Not Disappoint You
As in any vacation journey, traveling to Russia means bringing home fantastic souvenirs for family and friends. And yourself! 
The most common of all and one of the most commonly sold items in all of Russia is the nesting Matryoshka doll set. A symbol of motherhood, family, and fertility these wooden dolls in descending order are brightly painted and available in every color imaginable.
To obtain an authentic set, purchase directly from the crafter or from a reputable location. Look for the artist's signature on the bottom of the largest doll. The number of nesting dolls inside varies, as does the price.
Look here: St. Petersburg: Hermitage & Metro Skip-The-Line Private Tour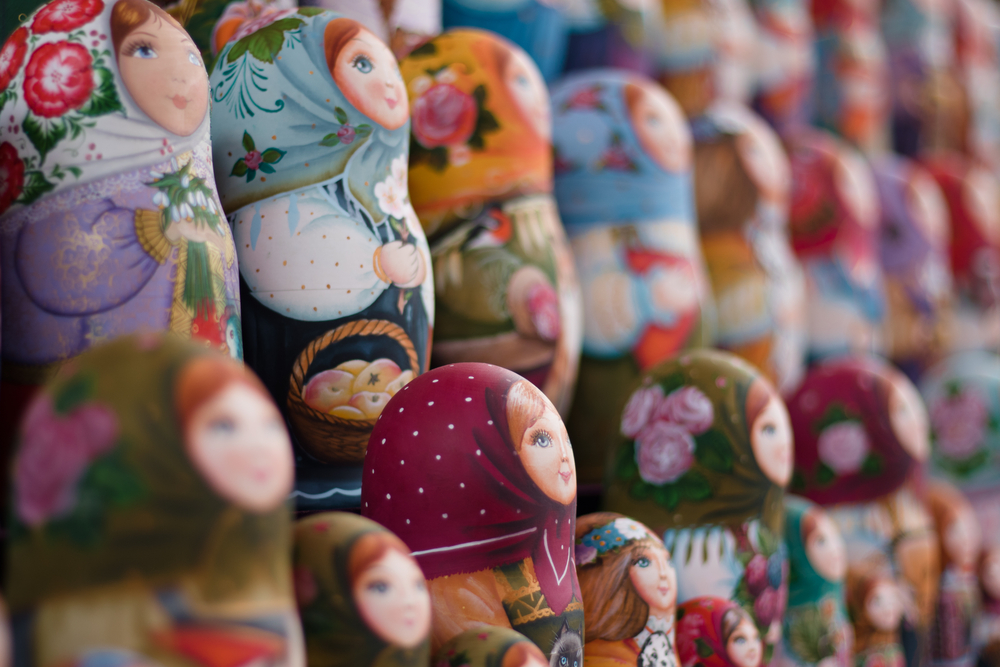 Russia traditionally is known for making the world's best vodka. As a vodka girl myself, I can attest the cocktails do taste brighter and better when made with locally-made Russian vodka. If you have room in your luggage, consider bringing back a bottle of Beluga Allure vodka!
Talented Russian artists have resurrected the art of Russian lacquer miniature painting. The lovely boxes, predominantly on black backgrounds, display the most stunning and delicate features. Sometimes a specific Russian scene will be painted on it, or an exquisite floral bouquet.
They can be found in any price range. Look for the authenticity on the bottom.
The Russians do not lag behind anyone when it comes to linens. I brought home with me the most stunning handmade tablecloth. It is bright blue and on my dining room table. It is gorgeous. You can find napkins, doilies, and tablecloths of all sizes.
The iconic  Faberge eggs inspire their own line of souvenirs. I purchased a pair of Faberge earrings that are so sparkly and light up the night!!
Look here: St. Petersburg CityPass 2-5 Day Option
Look here: St. Petersburg: 4-Hour Cruise Visa-Free Budget Walking Tour
Be Wowed By Russian Architecture
From its earliest influences of Russian wooden architecture to its baroque opulence Russian architecture does not disappoint. It is certainly a WOW moment the first time you see it!
Catherine the Great so admired and wanted to be accepted by her European counterparts that she brought neoclassicism and opulence to Russia to rival that found in the large European cities.
And the influences of the Roman Orthodox Churches are everywhere as well.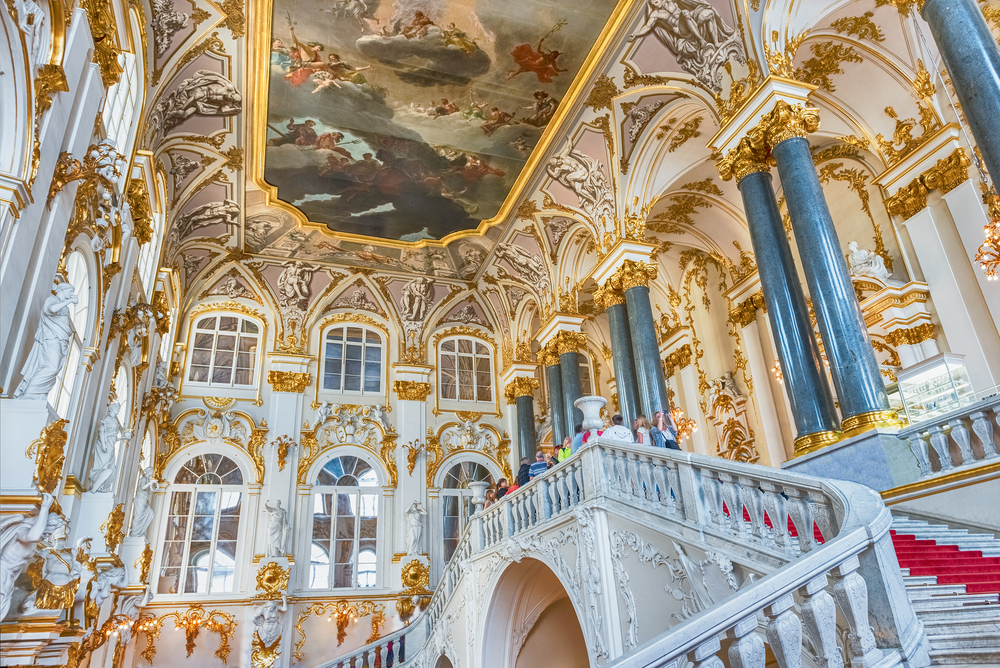 Look here: St. Petersburg: Hermitage Museum Guided Tour
 Exercise Caution When Drinking Tap Water In Russia
It goes without saying, that when traveling we must use caution when eating and drinking. And Russia is no different.
It is advised to drink only bottled water, never tap water, which at times, looks brown.
The same advice goes for eating lettuce and fresh fruits washed in tap water. Use abundant caution.
You can check with your cruise line, hotel, or host to see what is safe or not so safe to eat and drink.
Look here: St. Petersburg: Hermitage Museum Skip-the-Line Guided Tour
Packing Tips when traveling to Russia
I think that using these useful packing tips will enhance your trip when traveling to Russia and help you remain organized while there.  Read
how to pack lightly
here.
A concealed travel pouch may be one of the most important items you bring with you on your visit to Russia.  This unisex RFID blocking concealed travel pouch is lightweight and comes in several colors.
It has lots of organization to give you peace of mind. You can keep your most valuable documents safe and secure next to your body.
If you have a pouch already you may not want to or need to invest in a new one. If it does not come with the RFID protection, these RFID sleeves would be handy to prevent identity theft.
This configuration comes with enough passport and credit card sleeves that the entire family would be protected. They are slim too, so they will easily fit into your current pouch or wallet. These are the kind my family and I use not only when traveling but at home as well.
If you are planning on taking a lot of pictures with your phone you will definitely want to consider an external charging battery. This Anker high-speed phone charging battery is the exact one I carry with me on all of my trips.
It can be used on a variety of phones, not just an iPhone like I have. And wow is it fast! I like that it holds its charging capabilities for several uses so I do not have to worry about it while out and about.
And if I forget to recharge it at night, it will still be good to go the next day.
My daughter gifted me with this FugeTek Selfie Stick and Tripod for my birthday. It has Bloothtooth connectivity so it is very easy to use. It is made of durable aluminum and is very lightweight and easy to carry. I love mine and I think you will enjoy it too!
Don't forget to bring along a universal power adapter when traveling to Russia.  This worldwide power plug is a great example and will charge your phone at the end of your busy days.
And this world traveler adapter kit charge several devices at the same time. This is what you will need when there are several people traveling in your group, or if you bring several electronic devices on your trip that require charging at the same time.
I was never a fan of packing cubes until I tried them out! Now I am sold. These Bagail packing cubesare the exact ones I use whenever I travel. I cannot believe how much more organized I am now! And I never leave without them anymore.
Hydration is so important.  You want to remain hydrated to support your immune system which in turn will be stronger to fight off any germs you will encounter during your 5 days in Paris.  You will want to bring your own refillable water bottle with you.
I never leave home on a trip without my Bobble filtration bottle. The 18.5-ounce size is perfect for travel and it will fit nicely in the pocket of a backpack or your purse. Also when filled with water, it is not too heavy to carry.
And the Bobble carbon filter ensures fresh clean water whenever and wherever you fill the Bobble. You can find filter replacements here. 
Perhaps you are traveling a long distance and packing space is a premium. Then this set of collapsible silicone foldable water bottles would work well for you. Would not take up much space in your suitcase at all. And you will be receiving a set of two.
You will want to bring a backpack or daypack with you to store snacks, your water bottle, phone, extra clothes, etc.. Thisfoldable water-resistant backpack would be great.
It is very affordable and is available in many color options for you to choose from. The fact that it folds down into a zippered pouch will make it easy to pack.
Perhaps you need a more substantial backpack for your international travel. This antitheft backpackhas a charging port, is water-resistant and can comfortably carry up to a 15.6″ laptop. It comes in a range of colors to choose from and it is inexpensive as well.
You will be walking more than usual during your Russian trip.  A sturdy and comfortable pair of walking shoes is a must-have. These waterproof all-season shoes are extremely affordable and yet fashionable.
Mostly everyone is familiar with the Skechers brand, and theseAir Run high fashion sneakers come in a lot of colors to match your outfits and are still affordable.
You may be traveling to Russia in warmer weather and you may want a pair of sandals to wear exploring.  I highly recommend these Vionics adjustable strap orthotic sandals.
I have several pairs of these exact Vionic sandals in several colors that I bring with me *everywhere* I travel. They are very comfortable.
I also sometimes bring along my Vionic Tides flip flops. The toe post is so comfortable which makes wearing these super comfortable.
Bring a lightweight scarf or shawl. Scarves and shawls are very popular in Europe and Russia is no different. Both men and women wear scarves, decoratively and as a layering piece to keep warm.
This cotton unisex lightweight scarf is versatile and can be worn in any season. I like this colorful oversized scarf too. So many colors to select from!
And here's another option to consider: this lightweight sunscreen shawl scarf would do double duty to protect you from the sun in the warmer seasons as well as being a fashion accessory layering piece.
This Coolibar sunscreen scarf has USB 50+ protection from the sun's rays & comes in great colors.
We all need to protect our eyes from the sun's harmful UVA/UVB rays. These unisex polarized sunglasses come in a lot of lens colors and frame designs and are extremely affordable too.
If you are fond of the aviator-style of sunglasses these polarized aviators may interest you. I like polarized sunglasses because they remove the glare off the water and help you to see things more clearly. This will be very helpful in Russia.
f you are in need of new luggage, this expandable soft side spinner luggage is affordable and comes in lots of colors. If you like hard-sided better, then you may favor this hard-sided luggage set better.
Both sets come with TSA approved zippers locks and 8 wheels per piece. Either will be great for the plane or train or even your car depending on how you plan on traveling to Russia.
Here I have given you 16 things to know before traveling to Russia. I hope they assist you when planning your trip!
Linda On the Run is a participant in the Amazon Services LLC Associates Program, designed to provide a means to earn fees by advertising and linking to Amazon.com
There are Get Your Guide affiliate links as well.