Are you looking for the ultimate 2 days in Paris itinerary? Want to visit the most Paris has to offer in two days? Do not allow a limited amount of time in Paris to keep you from visiting and enriching your life more than you could ever imagine. You will be dazzled by all that Paris has to offer in just two days! For the purpose of this Paris itinerary, I've selected the best Paris has to offer you as your 2 days in Paris itinerary. Please feel free to schedule my suggestions any way that works best for you and those visiting Paris with you.
Arrival day, which is usually an exhausting experience, is not considered a "day" in the two days in Paris itinerary. The afternoon/evening of your arrival could be spent strolling the banks of the River Seine, admiring the architecture of the bridges and surrounding buildings,  or after your dinner, exploring the myriad of Parisian pastry shops and indulging in decadent desserts! If you are arriving in Paris by bus, train, or car, then this itinerary will be true to the two days but if you are flying in on a red-eye, you may need to modify.
If you are planning your Paris trip right now, here are some posts you can check out later:
The Ultimate 4 Day In Paris Itinerary
7 Things To Know Before Your First Time In Paris
 How To Survive Long International Flights
How To Pack Light Using Just A Carry-On
How To Avoid Getting Sick On A Plane
The Ultimate 2 Days In Paris Itinerary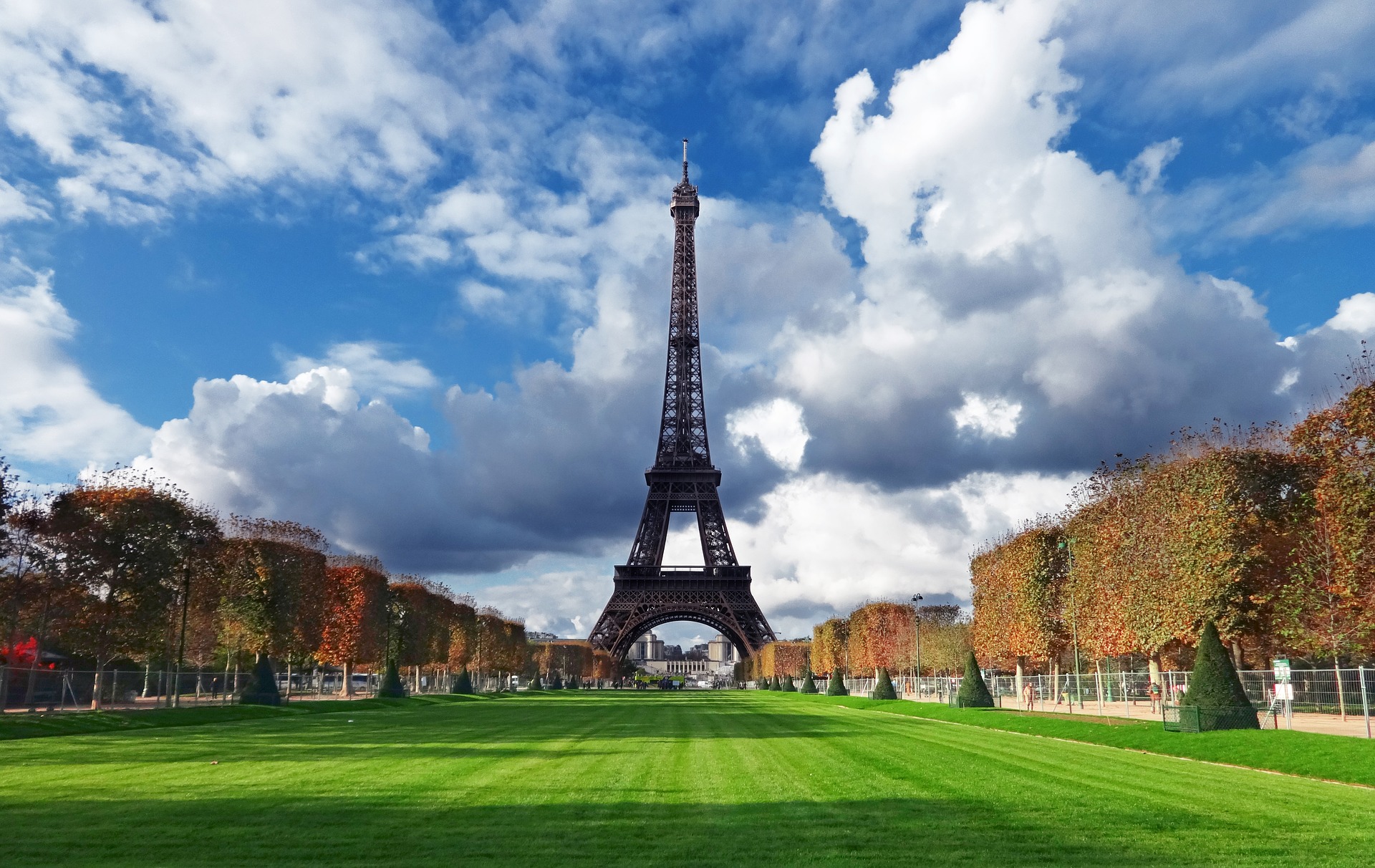 Day 1: Begin your 2 Days in Paris by visiting the Louvre Art Museum, Eiffel Tower, And The River  Seine.
Stop 1: Have Your Breath Taken Away at the Louvre Art Museum.
Plan to spend most of the morning on the first day of your two days in  Paris itinerary exploring and being awed at the Louvre, a must-see for anyone visiting Paris. The building started out as a palace and has been destroyed and rebuilt a number of times, and it has retained much of its ornateness. It houses many precious artifacts and paintings and you could spend days exploring the Louvre without ever seeing it all.
The Louvre is divided into eight departments, so there is lots to see but the museum is totally doable even if you have just two days in Paris. The entrance in itself is notable: the Louvre Pyramid, one of Paris' landmarks, which you will most likely pass through to enter the museum. Purchasing entry tickets online well in advance is highly recommended, although my family and I did not do so, and we did not encounter any long lines when purchasing our entry tickets from a kiosk the day of our visit.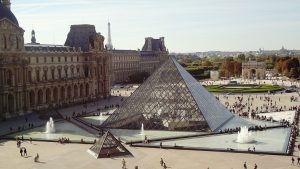 My two main goals when I was at the Louvre Art Museum, was to see Leonardo da Vinci's most recognized painting, the Mona Lisa, and Venus de Milo, the sculpture of the goddess Aphrodite missing her two arms. Directions to find both of these masterpieces are in the Louvre Art Museum brochure that you can pick up when you enter or is available all along your journey as you travel through the museum. The Mona Lisa painting is guarded and under glass, so you won't be able to get very close to her, but certainly close enough to snap a selfie with her. Aphrodite, on the other hand, stands unobstructed in all of her glory for you to marvel at, no guards, no restrictions. Snap those close up pictures!
Before you leave the Louvre Art Museum, there is a restaurant at the Louvre, with a wonderful outside terrace, for you to have a quick lunch, and a rest before you head to the next monument in your 2 days in Paris itinerary. If you only have two days in Paris, I highly recommend spending at least 3 hours at the Louvre, if not more, so you can get the most out of the experience.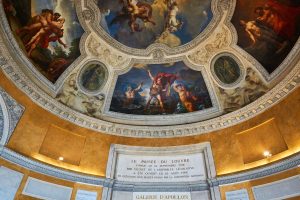 Stop 2: The Eiffel Tower
After lunch, you will head over to the iconic Eiffel Tower, arguably one of the most popular of all Paris' attractions. The tower was originally built as the gateway to the 1889 World's Fair in 1889, held in Paris. Plan to spend a few hours of your afternoon there during your first day on your 2 days in Paris. If a bird's eye view of the city of Paris and the River Seine interests you, are you up for climbing the 1,665 steps all the way to the top of the Eiffel Tower!!? If so, you will be rewarded with wonderful panoramic and spectacular vistas of the city of Paris for your troubles.
If climbing does not interest you, there are elevators for you to take to several observation levels or all the way to the top. The lines for the elevators are very long and you will need an entry ticket. It is far better to purchase a ticket online well in advance of your arrival, especially if you just have 2 days in Paris to spend. There are even skip-the-line options available to speed things up for you! For additional photo opportunities (perhaps you choose not to go inside the tower at all, like me) stroll to the merry-go-round, a bright and colorful sight itself, or even farther crossing the Seine River, to the Trocadero Palace which is built into the side of a hill and offers fabulous views of the Eiffel Tower. Either way, make sure that the Eiffel Tower is on your 2 days in Paris itinerary and budget at least an hour, if not more time to spend here.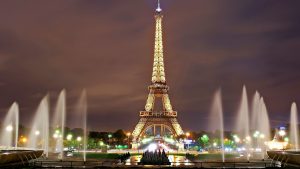 Stop 3: Sunset Cruise on the River Seine
As evening nears on the first day of your 2 days in Paris itinerary finish the day off with a bang. After your morning at the Louvre Art Museum and afternoon at the iconic Eiffel Tower, it is time to relax and view the City of Light while cruising the Seine River. The boat docks are only a short walk from the Eiffel Tower where you will climb aboard a river cruise boat and sail off into the sunset.
You can sit inside, as I did when I cruised the River Seine if it is chilly out. There are floor-to-ceiling windows for you to view the sights, or you can sit outside on the top level of the ship, where you will be able to take pictures and have a bird's eye view of everything, up close and personal, as you pass them by. Either way, the River Seine cruise will be a highlight on your 2 days in Paris itinerary!
A crew member will narrate your river cruise, and you will be able to listen when sitting outside or use the headphones you are given by the crew, to plug into the audio system to listen. Either way, the narrator will point out the various bridges and buildings/monuments and explain their architecture and historical significance. Upon debarkation, you will pass through the river cruise ship's souvenir shop and you may want to pick up a memento for yourself!
After a filling Parisian dinner, and fancy dessert from one of the many exquisite French pastry shops, you may have energy enough to have a nightcap at one of Paris' popular rooftop bars. Cheers to a wonderful first part of your 2 days in Paris itinerary!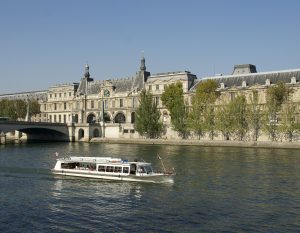 Day 2: Visit Champs-Elysees & Arc de Triomphe, and Notre Dame & St. Chappelle
Stop 1: Sightseeing and Shopping at the Champs-Elysees
On the morning of the second day of your two days in Paris itinerary, you may want to try something a bit adventurous (and ever so popular in Europe,) and that is rent a bike to get around. You can rent one at a Velib station, and luckily, you do not have to return the bike to the same location you rented it. Prices are very affordable and you can get a week pass for $8 or a day pass for $2 and the first 30 minutes of your ride is completely free! If that option does not interest you, Paris has an excellent subway system which will let you get around Paris in two days with ease.
Head on over to the most famous avenue in the world: the Champs Elysees! It houses the most valuable property on the planet and has high-end couture shops, moderately priced brand shops, and restaurants galore. Perhaps plan for brunch or lunch, or do a little or a lot of shopping!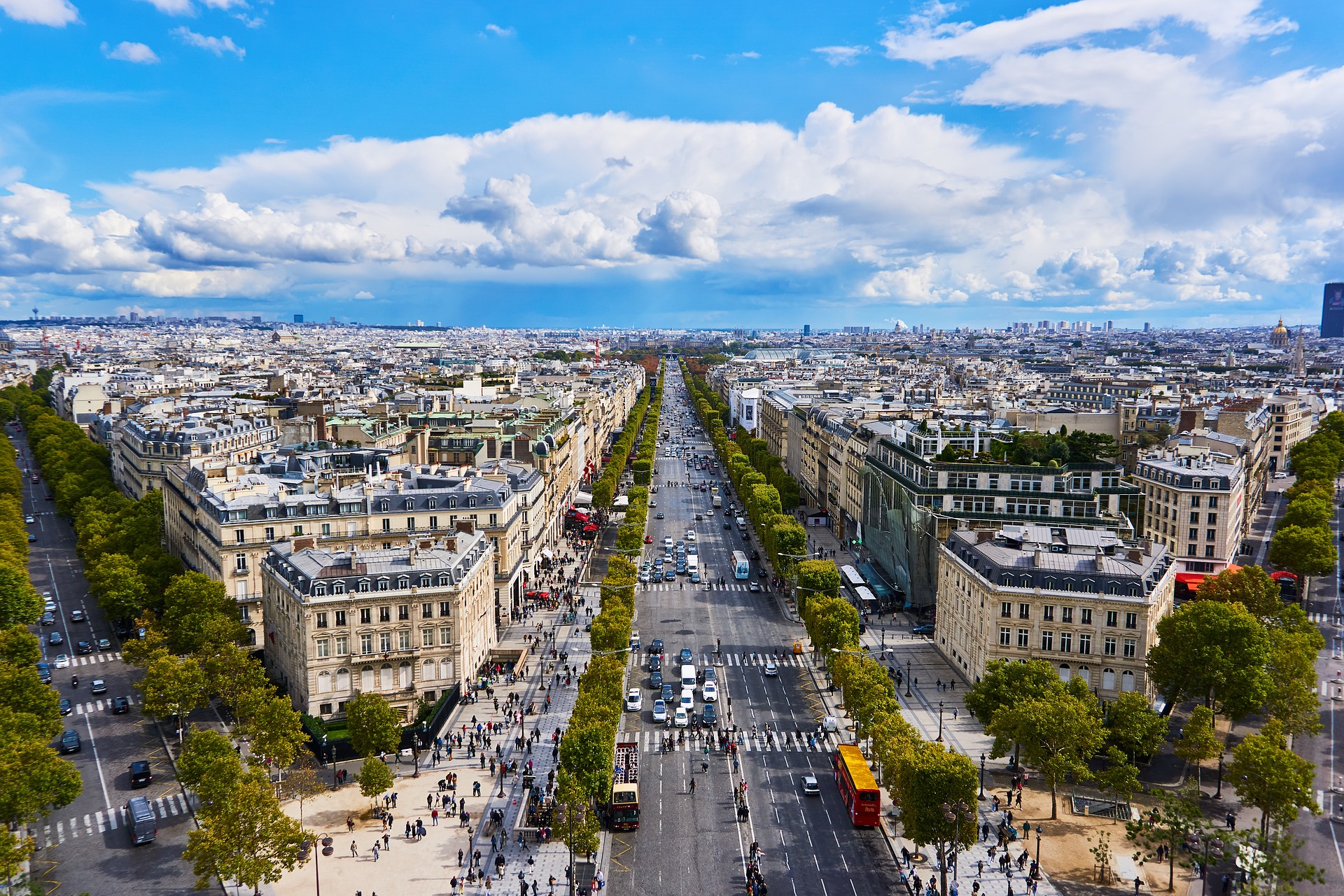 Stop 2: Visit the Arc de Triomphe for  French Military History and Epic Vistas during your 2 days in Paris
Another very popular French monument, the Arc de Triomphe, is situated at the western end of the Champs Elysees, a short ways away from where you are. The Arc de Triomphe is a military monument honoring those who fought and died for France. And there is also a Tomb of the Unknown Soldier from World War I, with an eternal flame.
Are you aware you can go inside the Arc de Triomphe? I did not know that either! The Arc De Triomphe actually offers the best views of the Eiffel Tower in Paris so make sure to add it to your two days in Paris itinerary. You can climb all the way to the top, to an outside observation deck where all of Paris is on display for some very epic picture taking!
The Arc de Triomphe is the "star" or origination point of the twelve avenues that radiate out from it. The climb to the top was relatively difficult as there were so many stairs. There is no elevator option here, so please plan on taking your time. Along with your climb, you will see military drawings and photographs of French war history. You can climb the stairs as slow or fast as you like, but please make sure that you are in good physical condition! The stairwell is very narrow and winding. In the end, the view of the Eiffel Tower is well worth making this a stop on your 2 days in Paris itinerary.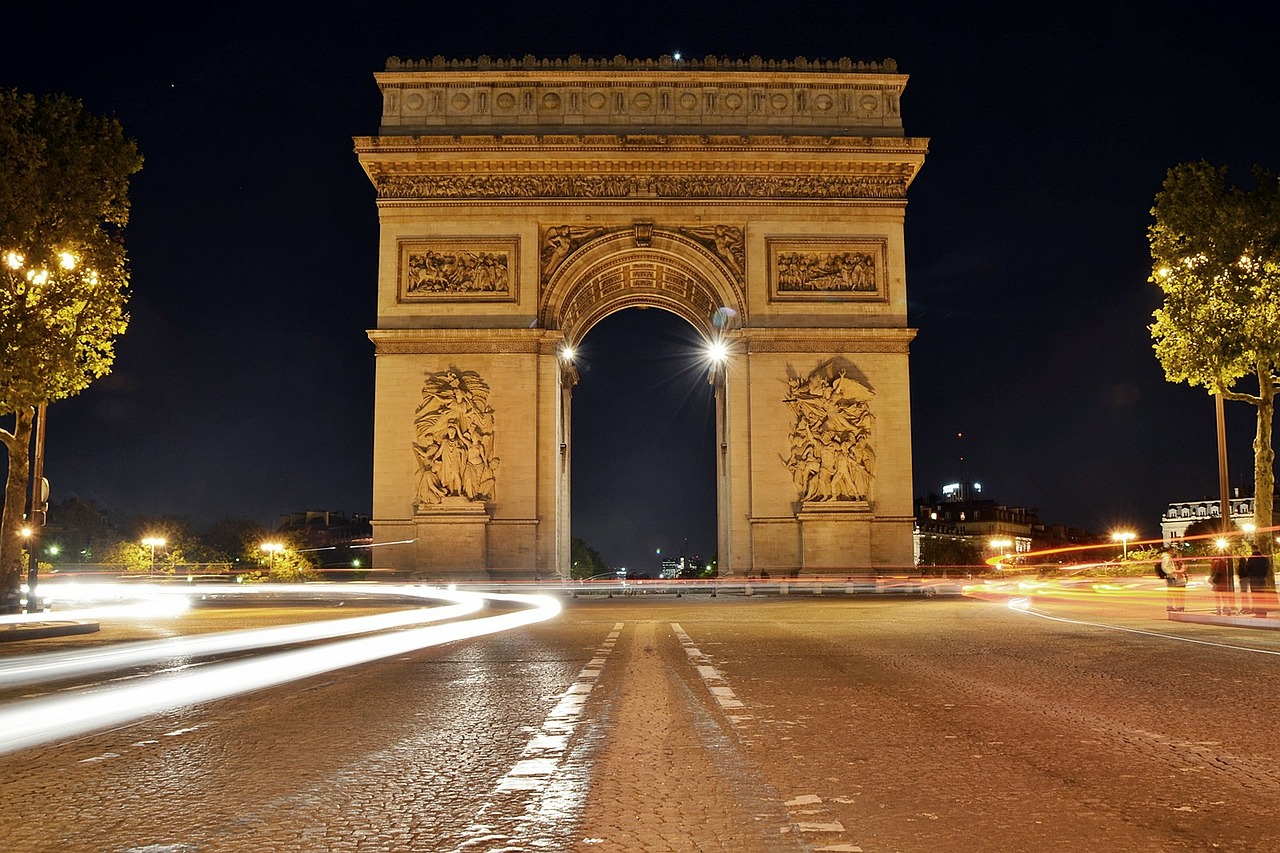 Stop 3: Visit Notre-Dame de Paris
Two religious Parisian icons are on the 2 days in Paris itinerary, the first being Notre Dame (Our Lady of Paris.) Hop back on a bike at the Velib station adjacent to the Arc de Triomphe, or the Paris subway station also located next to the Arc, and head over to the Cathedral Notre Dame. She is a prime example of French Gothic architecture, and construction took several hundred years.
Inside of Notre Dame, the very beautiful church can get very busy. The entry line may look daunting, but it actually moves quite quickly. Once inside, look for the stained glass rose window, it is just one of the many highlights. Mass or another Catholic service may be happening when you visit, and being quiet and reverent is appreciated. Don't forget to look for the gargoyles (remember the Hunchback of Notre Dame movies??!) on the exterior of the church. You may also climb the steps to the infamous Bell Tower, but that requires an additional ticket and a separate line. I have never made that climb, but I hear the Parisian views from the top are spectacular!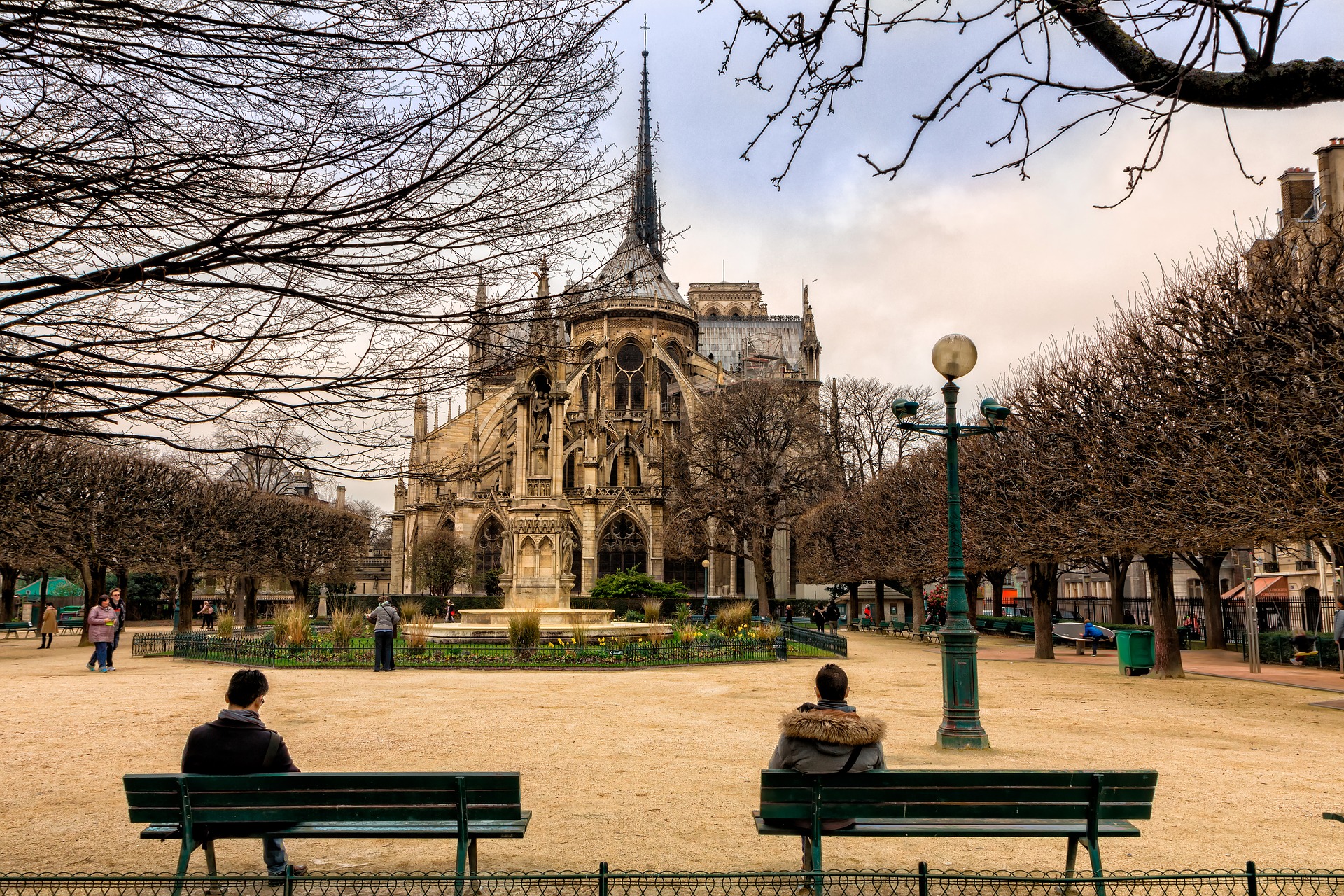 Stop 4:  Get ready to be awed at Sainte-Chappell during your 2 days in Paris itinerary 
Your next destination, within walking distance of Notre Dame, is the dazzling Sainte-Chapelle, a definite must-see on your two days in Paris itinerary!
Her upper level has over 1,000 exquisite stained glass windows, which tell the story of the Bible. There are 15 main windows, where the striking stained glass unfolds the Biblical stories of the Old and New Testaments.
When you first enter the bottom level, which resembles a basement, it may not be as ornate as you would expect. It is very pretty but not the main chapel, as back in the day it was for the staff and servants of the resident French King. You will move along to the staircase that you need to climb, also extremely plain, to the top level. Once on the second level, you will enter Sainte-Chappell.
Be prepared to be mesmerized and maybe even overwhelmed by the beauty before you! There are pamphlets available, in several different languages, explaining what Biblical story each of the fifteen main panels, and the individual stained glass windows within them, is telling. In the chapel, there is also a stunning stained glass rose window, which tells the story of the Book of Revelation, the last book of the Bible. This chapel is not very large, and you should be able to visit it in under an hour and it is a must-see during your 2 days in Paris itinerary!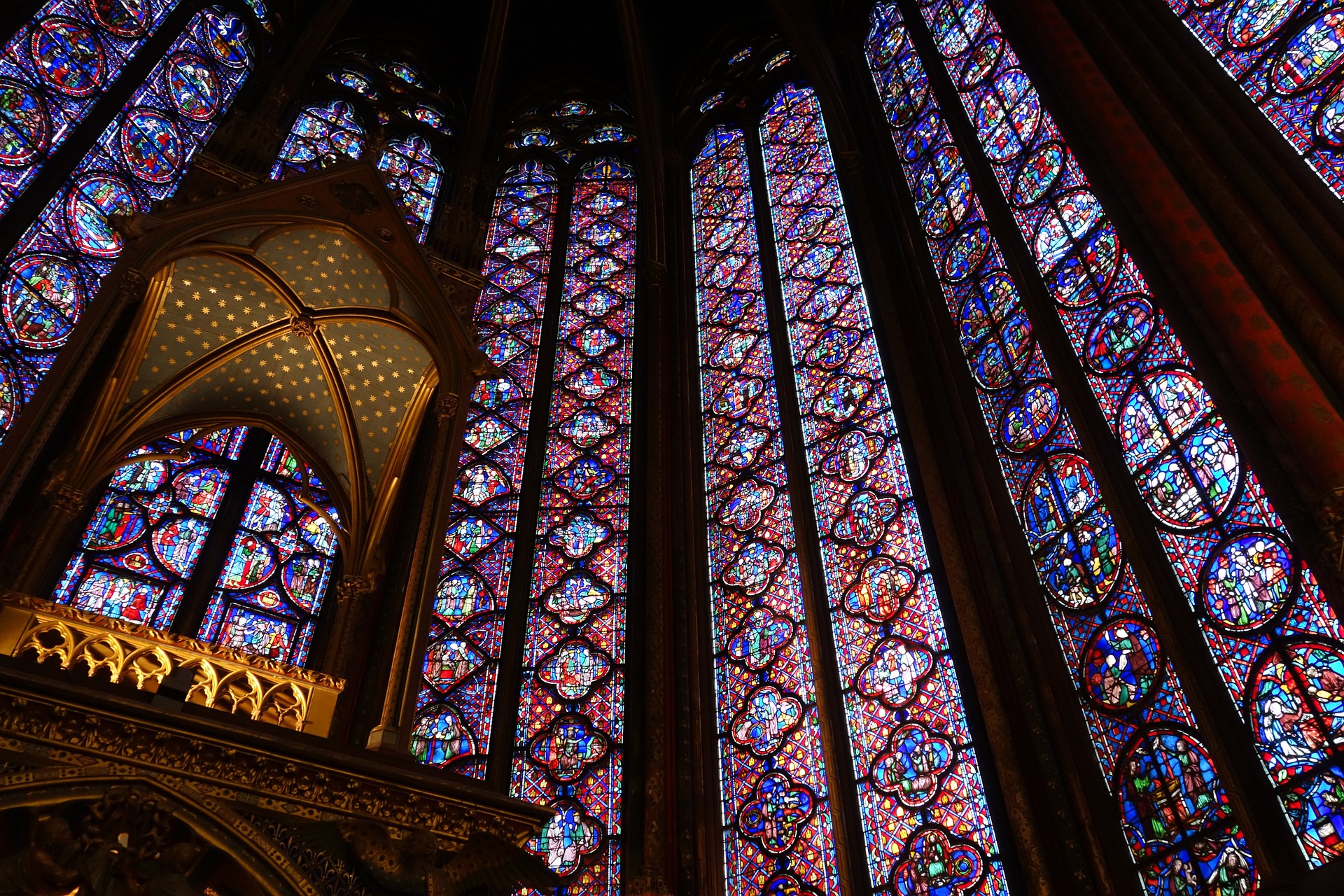 How To Get To Paris To Begin Your 2 Days In Paris Itinerary
Where you call home will dictate how you get to Paris! Most international travelers fly into Paris' largest airport, Charles de Gaul International Airport to begin their 2 days in Paris itinerary. It is the located the closest to Paris, and also the busiest airport, with the majority of long-haul international flights arriving there. Paris Orly Airport is another option, however, it is a bit farther away from Paris. once you have landed in Paris, and are ready to leave the airport, you have several options to choose from to get to Paris. You can hail a taxi, or hire an Uber driver, and their rates would vary according to your destination address.
Taking the Paris metro system, (public transportation) is your most economical choice, and probably your fastest as well. While public transportation in Paris is very popular, and the trains are often very crowded, the trains and the train stations are very clean. When I was in Paris, I took the metro to my Air B&B upon arrival and hired an Uber to drive me back to the airport because it was so early public transportation was not running yet.
At Charles de Gaul Airport the ticket kiosks for the metro are right as you exit the secure area of the airport, past baggage claim.  Warning: there are lots of steps involved with the Parisian metro, and if you must change trains to get to your final destination in Paris, you may have to hustle quickly from one location to another within the metro system. For these reasons, if you or anyone in your group is wheelchair bound, or not feeling well, I suggest you select another option for transportation to the city.
Other European countries or other parts of France arriving in Paris for your 2 days in Paris itinerary using high-speed trains, the main train stations you can access in Paris are Gare du Nord, Gare de I'Est, and Gare de Lyon.
How To Get Around Paris During Your 2 Days In Paris Itinerary
Depending on the time of year you visit, and the weather, I highly recommend walking around Paris! The City of Light is very easy to navigate around, and walking makes for a more personal experience. You would see and notice more when walking than not walking. Be sure to leave ample time to arrive at your destinations, wear sturdy comfortable shoes and bring water to stay hydrated.
The metro system in Paris is an excellent choice to take you wherever you want to go to in  Paris. It is fast, it is reliable and it is cheap. And the trains arrive and depart frequently. You are able to purchase tickets from kiosks at every train station, and there is also a ticket window manned by a metro employee if you need assistance or have questions. You can purchase an individual ticket but buying a bundle of ten tickets is a lot cheaper than just getting a single. And again a reminder: if you or anyone in your group is in a wheelchair, is unable to navigate up and down a lot of steps, or walk quickly, do not consider the metro system as an option.
Other forms of transportation to consider during your 2 days in Paris itinerary are city buses and trains, hiring a taxi or an Uber.  If you are in Paris with your own personal car that is certainly a good option for you, but we forewarned, the streets of Paris are crowded and congested.
Packing Tips For Your 2 Days In Paris Itinerary
Using these useful packing will enhance your 2 days in Paris itinerary!
Hydration is so important. You want to remain hydrated to support your immune system which in turn will be stronger to fight off any germs you will encounter during your travels.  You will want to bring your own refillable water bottle with you.  I never leave home on a trip without my Bobble filtration bottle. the 18.5-ounce size is perfect for travel and it fits nicely in the pocket of a backpack or your purse. Also when filled with water, it is not too heavy to carry. And the charcoal filter ensures fresh clean water whenever you fill the Bobble.
You will want a backpack or daypack with you to store snacks, your water bottle, phone, extra clothes, etc.. This foldable water-resistant backpack would be great. It is very affordable and is available in many color options for you to choose from. The fact that it folds down into a zippered pouch will make it easy to pack.
You will be walking more than usual during your 2 days in Paris itinerary. A sturdy and comfortable walking shoes are a must-have. These waterproof all season shoes are extremely affordable and yet fashionable.  Mostly everyone is familiar with Sketchers brand, and these Air Run high fashion sneakers come in a lot of colors to match your outfits and are still affordable.
Bring a lightweight scarf or shawl. Scarves and shawls are very popular in Europe and Paris is no exception. Both men and women wear scarves, both decoratively and as a layering piece to keep warm. This cotton unisex lightweight scarf is versatile and can be worn in any season. And here's another option to consider: this lightweight sunscreen shawl scarf would do double duty to protect you from the French sun should you visit Paris in the warmer seasons as well as being a fashion accessory layering piece.
We all need to protect our eyes from the sun's harmful UVA/UVB rays. These unisex polarized sunglasses come in a lot of lens colors and frame designs and are extremely affordable too.
Don't forget to bring along a universal power adapter on your 2 days in Paris itinerary. this worldwide power plug is a great example and will charge your phone at the end of your busy days. And this world traveler adapter kit can charge several devices at the same time. This is what you will need when there are several people traveling in your group, or if you bring several electronic devices on your trip that require charging at the same time.
Quick Tips For Your 2 Days In Paris Itinerary
Here are some quick tips and tricks which hopefully will enhance your 2 days in Paris and make it less stressful and more enjoyable.
Remember to always stay hydrated. Bring a nondisposable refillable water container and refill it often! Not only will you hedge the odds against getting sick, you will be saving a lot of water bottles from being sent to the French landfills.
Do not worry about the language barrier. When I visited Paris, I knew very few French words and had absolutely no difficulty communicating with the Parisians. The French know enough English that you will be able to communicate enough for them to understand. There are even translation apps you can download to your phone.
Call your credit card company and check to see if charges foreign transaction fees every time you are out of the country.  If if does, inquire about applying for a credit card that does NOT charge such fees.
When using an ATM in Paris France, make sure it is in your bank's network, so you do not incur a transaction fee everytime you use a French ATM to withdraw money. Also, consider withdrawing larger amounts of money, fewer times, to limit the transaction fees by your bank.
Whenever you can, purchase advanced tickets to Parisian attractions whenever possible during your 2 days in Paris itinerary. Tickets purchased online, in advance, are mostly always discounted, and many times come with a "skip the line" perk. You will have more time to spend at the attraction since you will not be waiting in the entrance line. Also, you can better pace yourself during your busy days.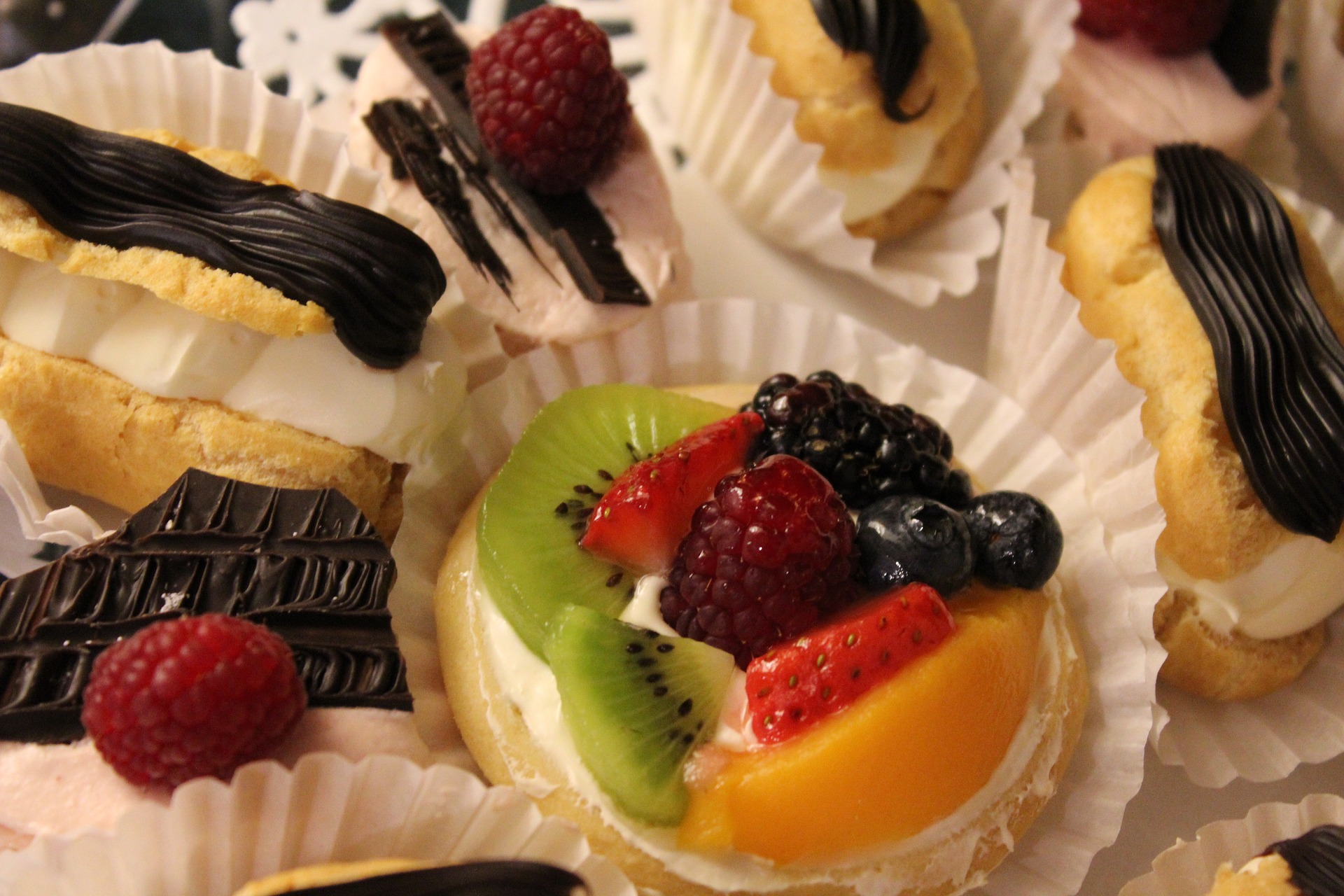 Two days in Paris is ample time for you to visit many of her most iconic monuments and churches, using the ultimate 2 days in Paris itinerary, and I do hope you visited numerous pastry shops to delight in French sweets! I definitely did when I visited. Paris will welcome you with open arms whether you only have 2 days in Paris, more, or less! Spending a weekend in Paris will be a trip that you won't soon forget.
Have you ever been to Paris? Share one highlight that was your favorite thing to do, or place to visit. What would be your top destination recommendation?
Pin this post: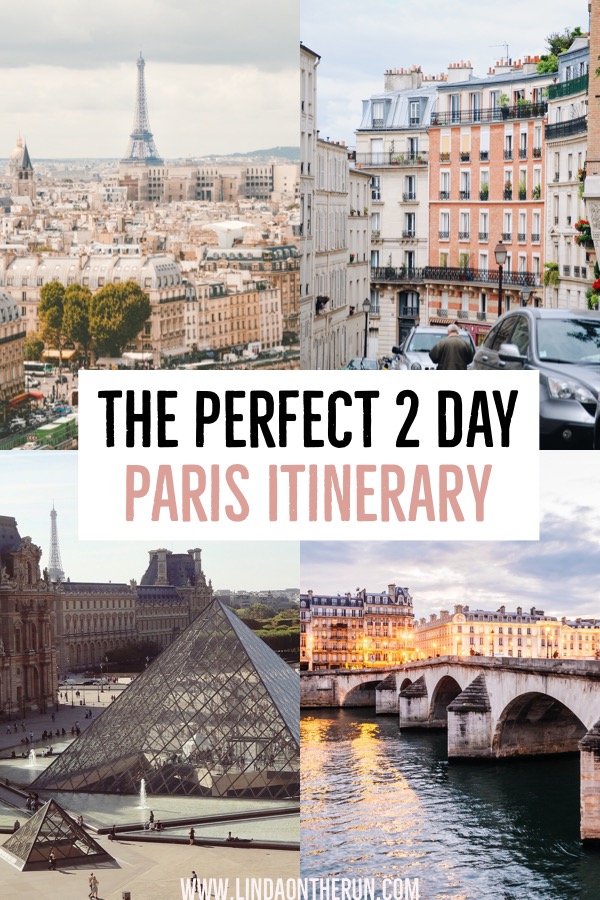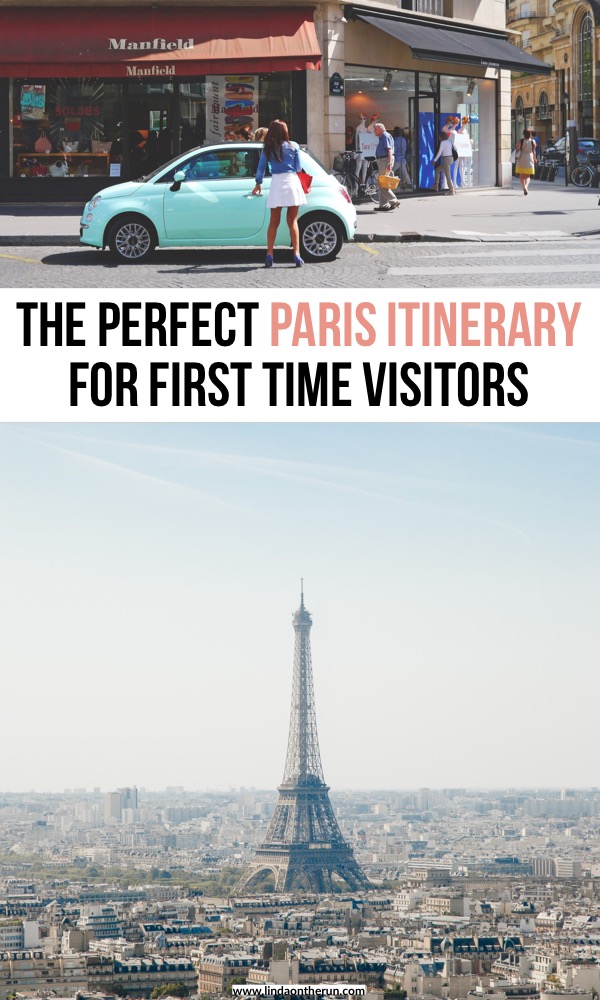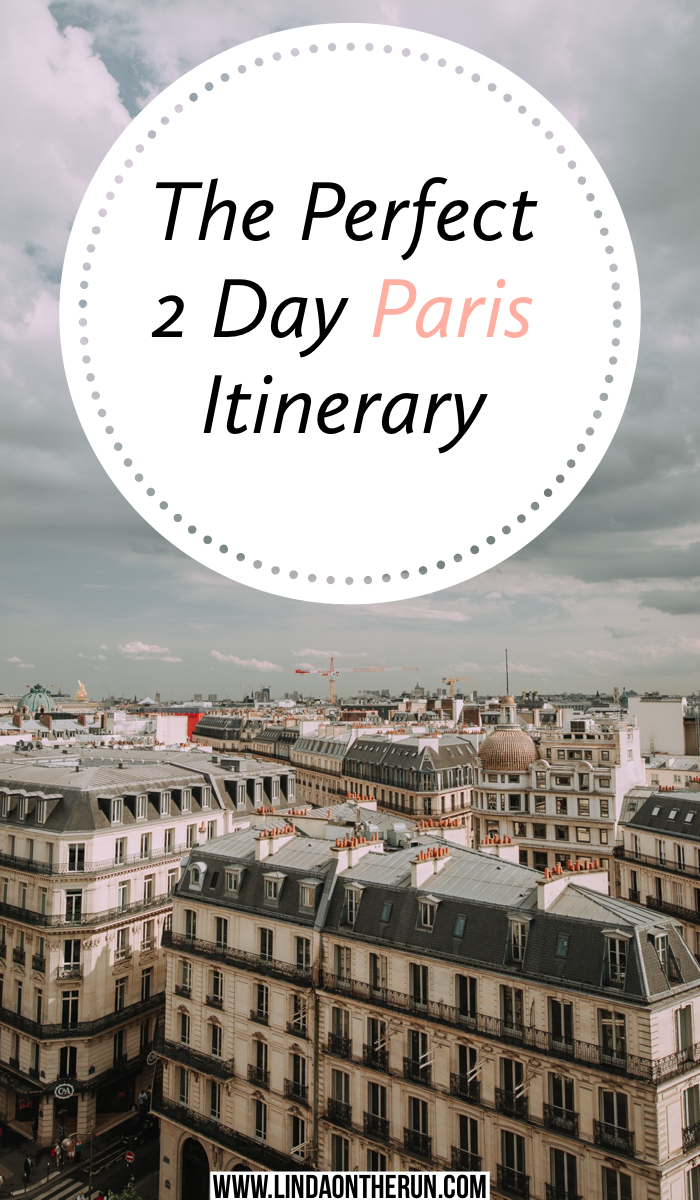 Linda On the Run is a participant in the Amazon Services LLC Associates Program, an affiliate program designed to provide a means for sites to earn advertising fees by advertising and linking to Amazon.com