Are you wondering where to get the best breakfast in London? You are in the right place.
In this article, I will walk you through the best breakfast places in London and tell you all you need to know about visiting.
Planning your trip to London last minute?
Make sure to book ahead! Hotels and tours often sell out the closer you get to your trip. Here are our top pics for London!
Top Experiences and Tours In London:
Best London Hotels:
There are so many beautiful things to see in London and it's a vast area. Sightseeing in London can be demanding so you will want to make sure you have the best breakfast you can to fuel you for your day.
There are so many things to do in London. I've kept these recommendations to the places of interest or places I feel are worth going slightly out of the way for.
This list is of course only a start there are many many more excellent breakfast places.
While I've included where to get the best English breakfast in London and I've also included some more unusual places including vegan and vegetarian breakfast establishments.
So are you ready to see what I feel are the best breakfast places in London? Grab a coffee, pull up a chair, and let me walk you through where to get the best breakfast in London.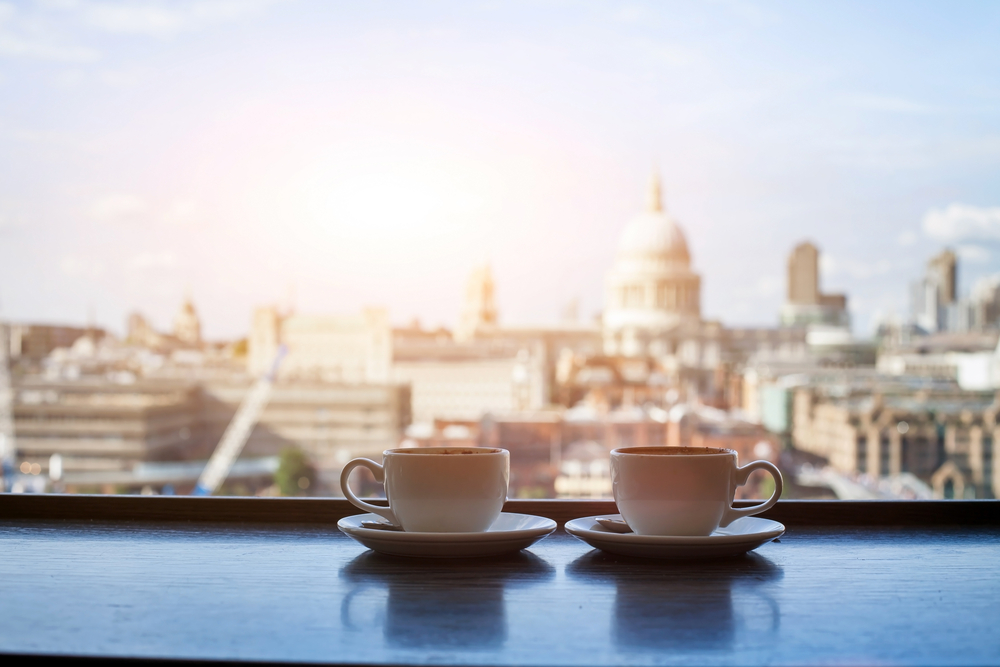 15 Places For Breakfast In London
The Regency Café – Westminster
If you are looking for the best English breakfast in London most agree this is the place to go.
This unassuming cafe has a history as long as your arm and countless awards and film credits. It's somewhat of an institution.
The interior is of an art deco influence but nothing fancy, in fact, you might walk in here and feel you have the one place.
The Regency opened in 1946 and has been serving proper English food since then.
Many agree it serves the best breakfast in central London and it's also very reasonably priced.
Full English Breakfast which consists of 1 egg, and 2 rashers of bacon. sausage, and beans/tomatoes toast, and a hot drink come in under 7.00 USD.
There are other breakfast items on the menu but it's mainly of the fried variety. This isn't the place you come for something healthy or unusual.
It is a popular place and you might often find yourself queuing and let me tell you if English people are queuing for breakfast you know it's good.
If you are spending a day in London and need to set yourself up for the day then this is the London breakfast spot for you. The Regency serves the best breakfast in Westminster.
Brother Marcus, Various Locations For Breakfast In London
If you like your breakfast more on the adventurous side then Brother Marcus is the place for you. Founded by 3 best friends they bring the taste of the Eastern Mediterranean to London.
They have four restaurants in London all in great areas and all similar. All are open for breakfast but times differ so check before you go.
They are located in South Kensington, Borough Yards, Spitalfields, and Angel. Brother Marus serves the best breakfast in Borough and South Kensington.
Breakfast here is more of a brunch style and is served until midday. Most come here for the Sweet Potato Fritters which come piled with goodies.
However other notable menu options include the Sugar Mama which is a homemade doughnut, with date and tahini ice cream and the bottomless prosecco and cocktails is an added extra.
This brunch in London is truly delicious and is a great place to come with friends or to have a leisurely early lunch before exploring some hidden London gems.
Oh, and as an added bonus this place and food are super Instagram-able.
Dishoom, Various Locations For A London Breakfast
One thing you may not know about the English is they absolutely love Indian food. In fact, the national dish is Indian curry.
Dishoom has various locations in London and elsewhere and has become the go-to place for some of the best Indian cuisine. The breakfasts here are incredible.
If you have never had an Indian breakfast before you are in for a treat. Think fluffy naan bread, crispy bacon, runny fried eggs, and just the right amount of spices.
The Big Bombay Breakfast is a bestseller! It includes akuri, char-striped smoked streaky bacon, peppery Shropshire pork sausages.
Also, masala beans, grilled field mushrooms, grilled tomato, and buttered, homemade buns. Akuri is spicy scrambled eggs in case you were wondering.
I could go on and on about the breakfast food and drink here, everything is mouth-watering. They have vegetarian options and a vegan and gluten-free menu.
Another thing to note is that these places are all stunning. This is elevated decor that invites you to relax and enjoy.
They have restaurants in Kensington, Carnaby, Shoreditch, Covent Garden, Canary Wharf, and Kings Cross. They all have distinctive designs that match the locations.
This is one of the best breakfasts in London but you might have to wait as all these restaurants are trendy and busy. Dishoom serves the best breakfast in Covent Garden.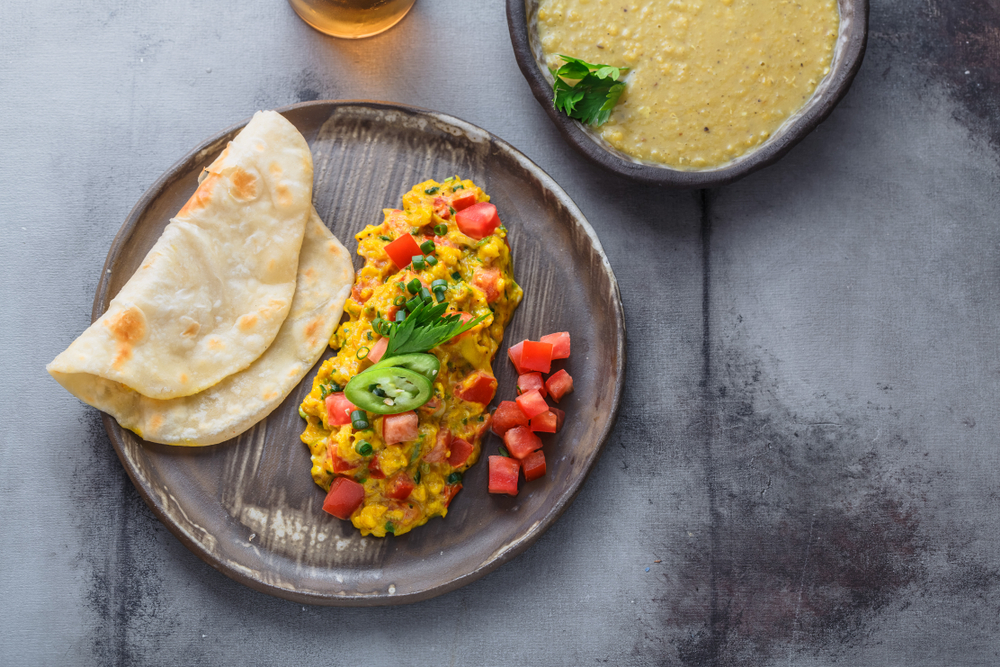 The Wolseley, Piccadilly
If you are an Eggs Benedict fan then this is the place to have a London breakfast in a great environment.
This hotel and the restaurant are delightful. Think Grand European Cafe and you have the style of this place.
All this grandeur comes with a price tag but if you are celebrating it's well worth it. Expect a Full English to be over $22.00 USD.
It is just a little less for their famous Eggs Benedict in a large portion.
The location is perfect right in the heart of Piccadilly. It's a great way to start the day before your London sightseeing.
If you are after the best breakfast in the world this is probably where you will find it, It's certainly the best breakfast in Piccadilly.
Eggbreak, Notting Hill
You guessed it this place serves eggs all day. Here you will find eggs cooked every way you thought possible and a few you would never have thought of.
Eggbreak serves the best breakfast in Notting Hill.
How about an egg with jerked spices and pork? Or a poached egg with tahini mayonnaise? Yes, eggs here really are the main feature.
For Notting Hill, it is reasonably priced and therefore does get busy but you can join a virtual queue. For the best breakfast in Notting Hill come here.
Oh and if you can save room for the sweet options as their french toast and pancakes are delicious. This is one of the best breakfast places in London.
Terry's Café, Borough
This family-owned restaurant is one of the best places in London for breakfast.
The food is all locally sourced coming from local markets. Terry used to work at Smithfield Market so he knows good produce.
This is a good old English fry-up type breakfast with many options and a vegan alternative. Think meat, eggs, black pudding, bubble and squeak, that kind of thing.
The cafe started as a casual eating spot for builders, construction workers, and the like and it has kept to its roots which is rather charming. Locals love this place.
The portions are large, the food delicious and the company always entertaining.
If you want a real taste of London this is a great place to come. Without a doubt, this is one of the best breakfast restaurants in London.
One of the best London breakfast places.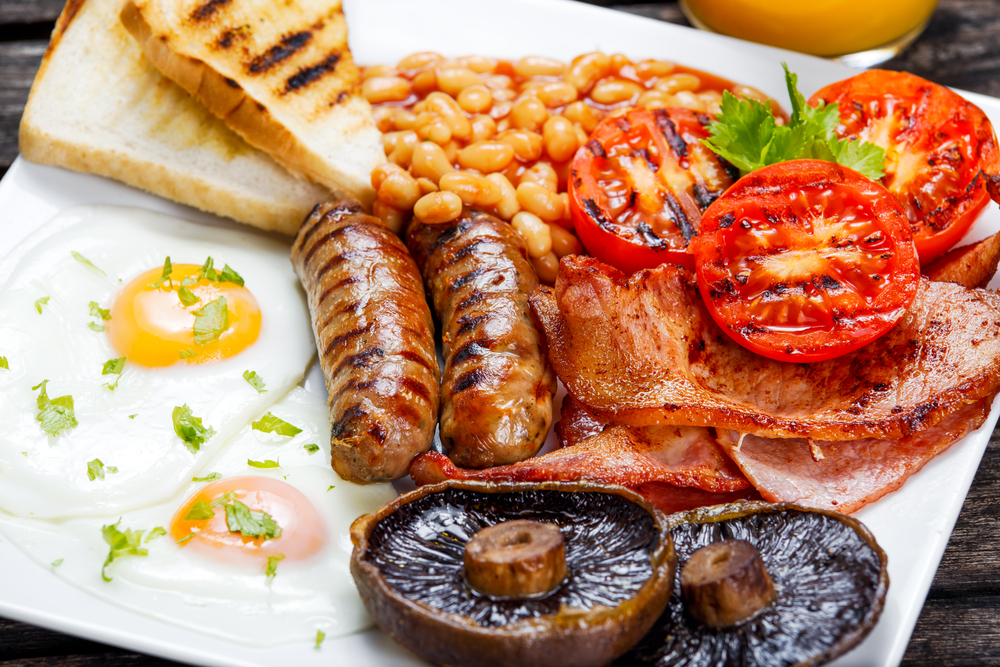 Caravan, Kings Cross
If you are after a rather trendy spot to have London brunch then this is the place. Set in a historic building behind the station it's all industrial chic, open kitchen, and great coffee.
The menu is eclectic and has more of a modern offering. Smashed avocado on toast, with crispy chickpeas, and vanilla pancakes with lemon curd cheese are all menu examples.
It's a very casual vibe and is quite large so can often accommodate you easily.
Oh, and there is a terrace looking over a fountain for added bonus points. It's the best breakfast in Kings Cross with a great view.
This is one of the best places in London for breakfast.
Granger & Co, Various
With restaurants in Chelsea, Clerkenwell, Kings Cross, Marylebone, and Notting Hill these restaurants started by an Australian are designed to bring sunshine to the rainy U.K.
They are bright stylish places with a laid-back atmosphere serving great fresh food. When it comes to breakfast restaurants in London there really is something here for everyone.
The ricotta hotcakes, with banana and honeycomb butter, are a favorite with visitors as is the toasted coconut bread and butter.
This is sunshine food and the vegans and vegetarians will be very happy here.
This is one of the best breakfasts in London especially if the weather is grey and you need a little pick-me-up.
Duck & Waffle, Bishopsgate
If you are after breakfast with a view then this is the place for you. 40 floors up on the summit of Heron Tower it is the highest 24-hour restaurant in London.
Breakfast here is a real treat not only will you find regular items but also more unusual fare like Duck Egg En Cocotte, Columbian Eggs, and Duck and Waffle.
You will need to book as it's one of the best places in London for breakfast and is rather famous. Considering all this the prices are pretty reasonable but expect to pay around $50 for two people.
It's also one of the best places for a Sunday London brunch. You will find vegan, vegetarian, and gluten-free options. This is the best place for breakfast in Bishopgate.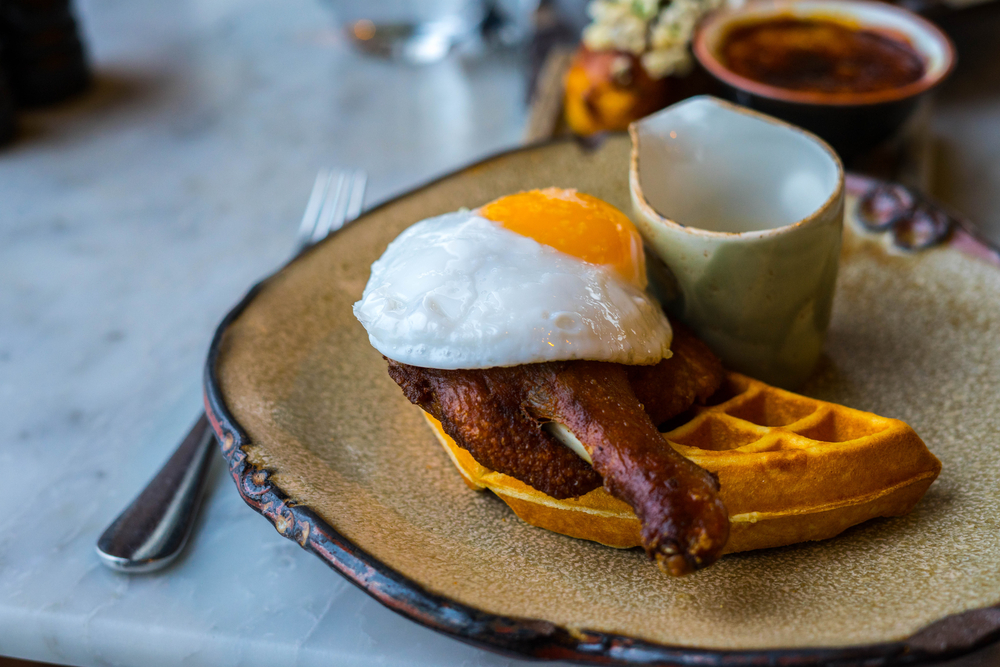 The Breakfast Club, With 13 Locations, Offers The Best Breakfasts In London
With 13 locations in London, these spots are popular for a reason. While the name can't help but conjure up a certain movie it's the piled-high pancake stacks that pull the customer here.
There is something so fun about these places shunning the hipster hangout name they were given for the simple word of caf, yes not cafe, caf.
This sets the tone, as this is not a place that takes itself seriously you won't find airs and graces here.
In their own words, they create 'warm fuzzy feeling in the pit of your stomach food'.
The menu is extensive and will please everyone. The Full Monty is the best English breakfast in London and the fried chicken french toast sounds interesting.
It is popular and gets busy so get there early and it really is worth the wait. This is one of the best breakfast places in London.
Mildred's, Various Locations To Enjoy Vegan Breakfasts In London
If you are looking for vegetarian and vegan breakfast in London then Maggies is the place to go.
With six locations they each have their own unique style and personality. All are ultra stylish, welcoming, lively and fresh, and bright.
This is one of the best London breakfast places for vegans with all the usual breakfast suspects with plant-based alternatives.
Expect things like harissa v'egg bap, banana butterscotch pancakes, and sweetcorn fritters.
They also do the best weekend brunch in London. Items on the brunch include a huge range of plant-based lunch/breakfast items.
Maggies is one of the best breakfast places in London for vegans.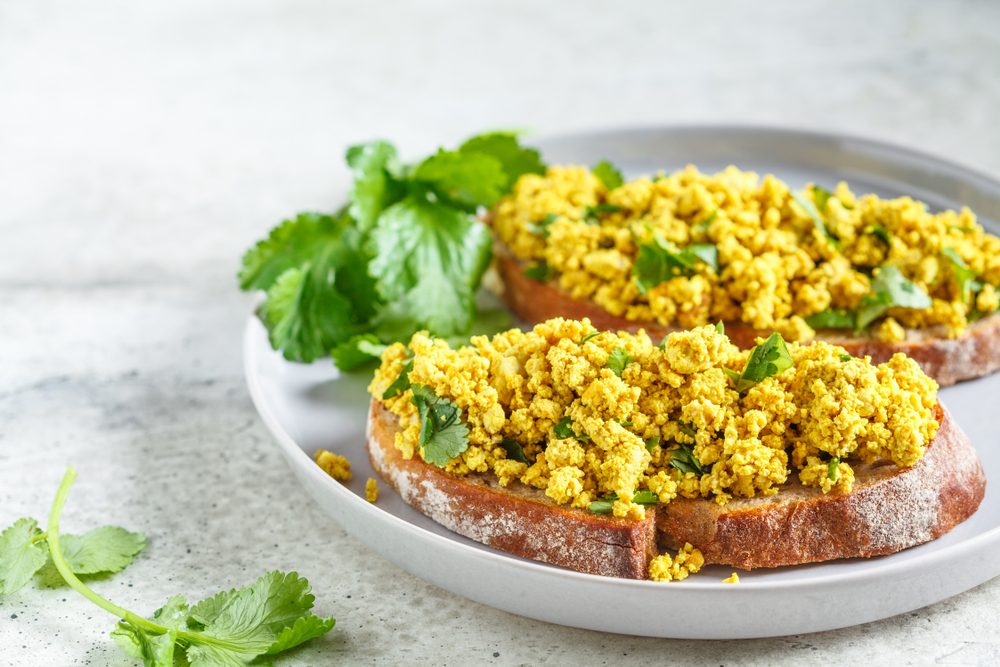 The Table Café, Southwark
If you are after the best brunch in London The Table Cafe does it best. For over 15 years they have been serving London brunch from 8 am – 4 pm and people love it.
It's simple dishes cooked exceptionally with great service. The menu is large with vegetarian and vegan options.
Items include Smoked Ham Hock and Chorizo, The Breakfast Steak, Eggs Benedict, and a host of other delicious-sounding items.
This is definitely one of the places to get the best breakfast in Southwark.
Koya, Soho
If you are after a really different breakfast experience then how about Japanese? There are three of these restaurants in London, one in Hackey, one in the city, and one in Soho. Soho is the original.
It's a simple-style restaurant serving food at communal tables. The breakfasts are light yet filling and are entirely Japanese.
Menu items consist of things such as Kama Tama which is eggs, soy sauce, and spring onions, Kinoko which is porridge and mushrooms and various rice and noodles dishes.
Noodles in a delicious broth with fried egg, bacon, and shiitake mushroom make a real change from English breakfast fare.
If you are looking for breakfast in London that is a little more unusual this is the place to come. It's the best breakfast in Soho.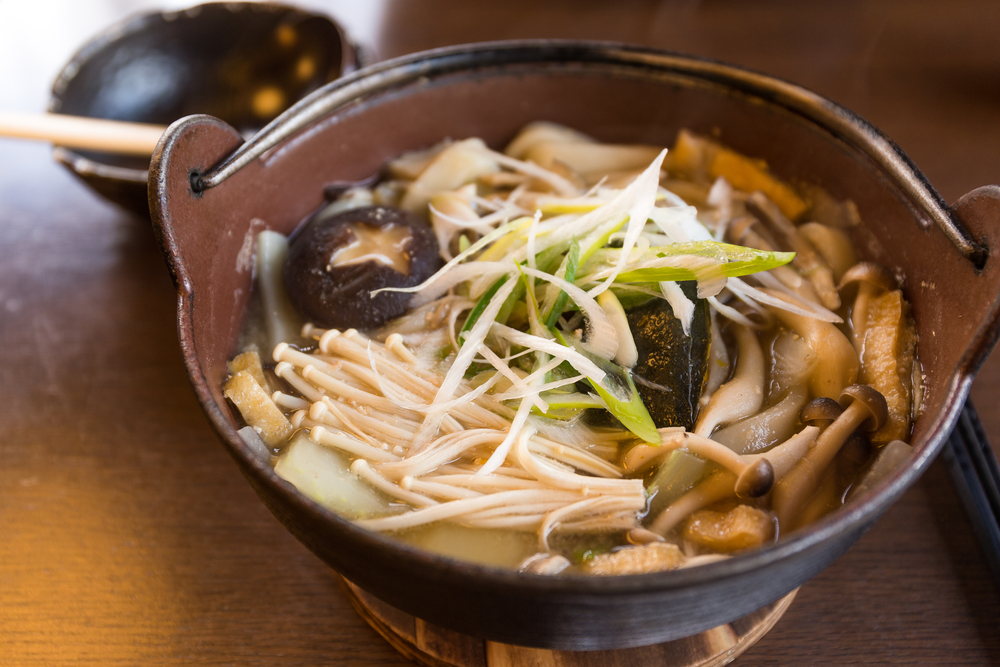 Frizzante, Hackney
Frizzante offers something a little bit different. It's a rustic Italian-style cafe opposite a city farm with a menu based on homegrown and local produce.
Here you get free-range scrambled eggs and micro greens and while the menu is short it has an option for everyone including vegans.
It operates Thursday to Sunday until 2 pm and is wonderful if you love that farm-to-table concept.
This is the best place for breakfast in Hackney.
Sketch, Mayfair
I feel like a visit to Sketch should make a list of the things to do in London let alone a list of breakfast places. It really is that iconic.
Chances are you have seen this place all over Instagram. It's most famous for its egg pod toilets and the pink gallery room which has since been painted yellow.
Sketch is located in a grand three-story Georgian townhouse and it's possibly one of the quirkiest restaurants you will ever visit.
It's a place fuelled by art and everything here is designed to entice and delight you. It is honestly a visual dream.
Its popularity means it's busy and you will need to book but if you are after a special breakfast this is the place.
Breakfast is served in the Parlour and The Glade. The menus are the same but if you can try and get in The Glade.
The Glade is an enchanted fairytale forest filled with hand-painted velvet, gold accents, and mirrored table. It is truly stunning.
The menu isn't large and the choice is limited but you come here for the ambiance. The prices aren't that bad considering the venue. Scrambled eggs with feta and mushrooms are currently around $14 for example.
If you get a table here believe me it's worth it for the experience. This is the best breakfast in Mayfair.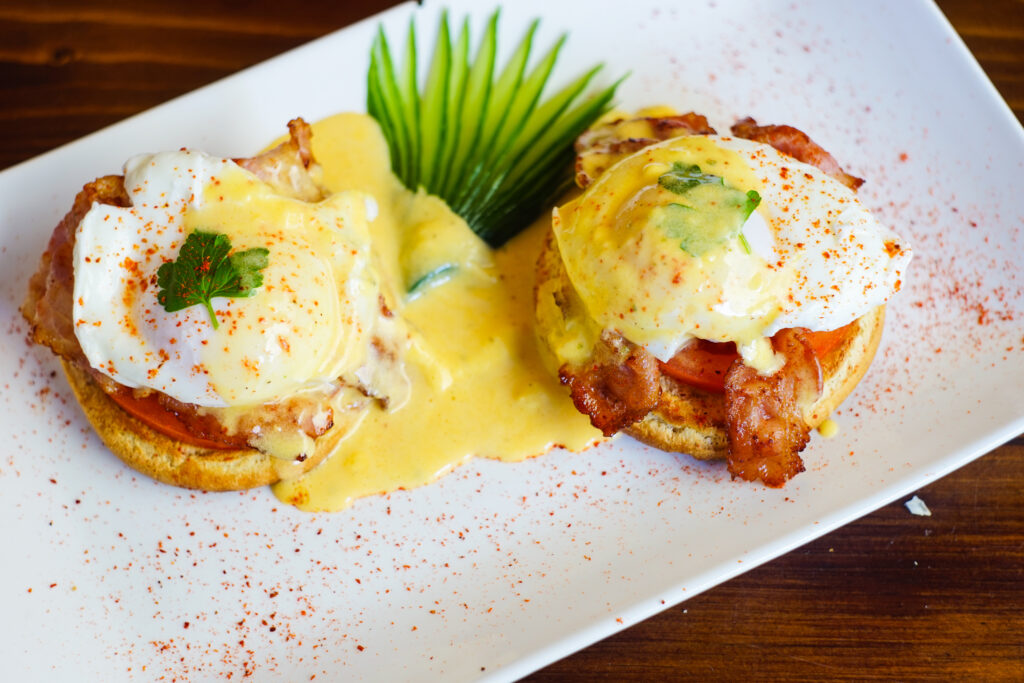 Packing List For Having Breakfast In London
It is always a great idea to pack lightly using only a carry-on whether you are driving or flying into London.
A concealed travel pouch may be one of the most important items you bring with you when visiting Rapid City SD. This unisex RFID-blocking concealed travel pouch is lightweight and comes in several colors.
It has lots of organization to give you peace of mind. You can keep your most valuable documents safe and secure next to your body.
If you have a pouch already, you may not want to or need to invest in a new one, like me.
If it does not come with RFID protection, these RFID sleeves would be handy to prevent identity theft.
This configuration comes with enough passport and credit card sleeves that the entire family would be protected.
They are slim too, so they will easily fit into your current pouch or wallet. These are the kind my family and I use not only when traveling but at home as well.
If you are planning on taking a lot of pictures with your phone you will definitely want to consider an external charging battery.
This Anker high-speed phone charging battery is the exact one I carry with me on all of my trips. It can be used on a variety of phones, not just an iPhone like I have.
My daughter gifted me with this FugeTek Selfie Stick and Tripod for my birthday. It has Bloothtooth connectivity so it is very easy to use.
I was never a fan of packing cubes until I tried them out! Now I am sold. These Bagail packing cubes are the exact ones I use whenever I travel.
I cannot believe how much more organized I am now! And I never leave without them anymore
I never leave home on a trip without my Bobble filtration bottle. The 18.5-ounce size is perfect for travel and it fits nicely in the pocket of a backpack or your purse.
Also when filled with water, it is not too heavy to carry.
Perhaps you are traveling a long distance and packing space is at a premium. Then this collapsible silicone foldable water bottle would work well for you. Would not take up much space in your suitcase at all.
You will want a backpack or daypack with you to store snacks, your water bottle, phone, extra clothes, etc. This foldable water-resistant backpack would be great.
—
As you can see when it comes to breakfast in London the choices are endless. Whatever you want chances are you can find it in London.
Whether you are looking for breakfast with a London view or the best breakfast in the world you will find it here.
These breakfast places in London are all brilliant in their own right and all offer something different from the other. I hope this list has helped with your choice and I look forward to hearing which one you visit.
If you are visiting London you might be interested in my 16 Things To Know Before Your First Time In London