Are you wondering which are the best restaurants in Dublin? You are in the right place.
In this article, I will walk you through all the best places to eat in Dublin and tell you everything you need to know about food in Dublin.
I love Dublin it was the first solo trip I ever took and it still holds such fond memories. There is so much to see and do and the people are so friendly.
You can find my 3-day Dublin Intinary here if you want to plan your visit a little.
I find Dublin a creative, vibrant city that mixes the traditional with the modern somewhat seamlessly. It's a city full of energy and excitement.
This energy and excitement transfer easily to the many restaurants, cafes, and bars.
From traditional establishments to restaurants that are hubs of excellence to the places that pride themselves on innovation there is something for everyone.
The places to eat in Dublin are as wide and varied as the wonderful people that visit and inhabit this city. There really is something for everyone here.
Food in Dublin is a real treat. Ireland takes the providence of food seriously and a lot of the restaurants serve fresh Irish produce. Dining in Dublin really is a treat.
So are you ready to see what I feel are the best restaurants in Dublin? Pull up a chair get a hot drink and let me walk you through the best places to eat in Dublin.
If this is your first trip to Ireland my 15 Things To Know Before Traveling To Ireland article will help you plan.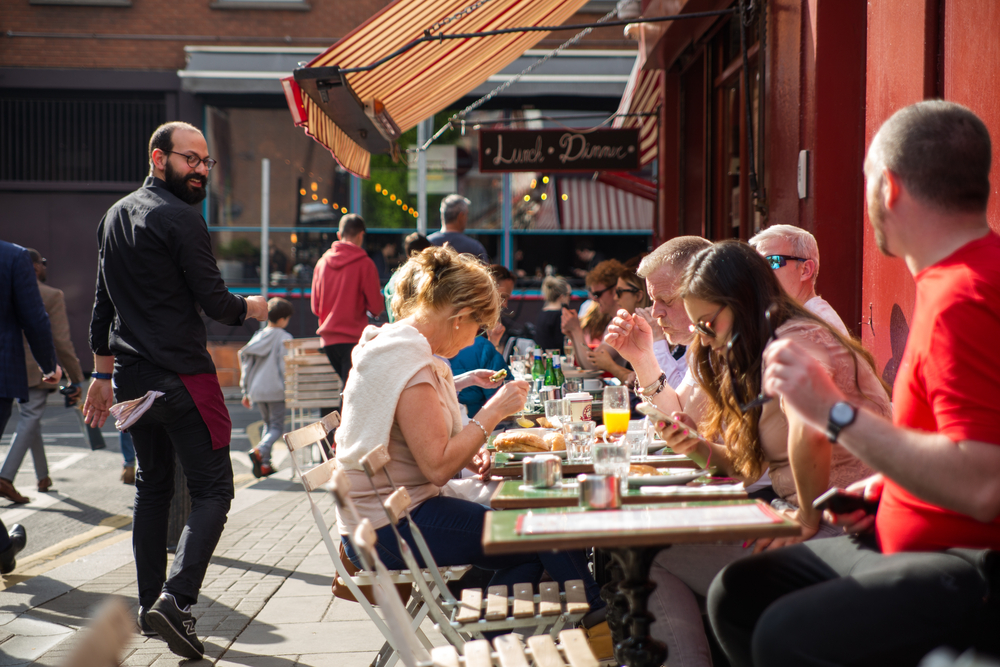 15 Best Restaurants In Dublin You Must Must Try
Chapter One, Dublin
If you want to celebrate at a really special restaurant then head to Chapter One, Dublin. It's one of the best restaurants in Dublin and perfect for a celebration.
When it comes to fine dining in Dublin few do it better than Chapter One. It's special food served in a simple yet luxurious dining room. Everything is simple, wholesome, and elegant.
The restaurant is in the basement of the Dublin Writers' Museum which really adds to the atmosphere. The beautiful Irish art hung on the walls just elevates the whole space.
The menu is delightful containing such items as 'Foie Gras Royale, Milk Fed Lozére Lamb, and Saddle of Wicklow Sika Deer'.
It's pricey with dinner costing upwards of $155 per person but if you like this kind of dining experience it's worth it. There is also an option to sit at a chef's table if you fancy that.
You will need to book in advance to eat here, about three or four months to be exact. So if you want to eat here plan ahead.
This is one of Dublin's top restaurants and if you love fine dining this is the place for you. Dublin city restaurants don't get much better than this.
If you are planning a special getaway in Dublin I have the perfect Dublin I-day itinerary.
Etto, Dublin
Dining in Dublin doesn't get much better than it does here. The food has an Italian Mediterranean feel, the interior is uncomplicated and stylish and the staff is always friendly.
The menu does change slightly daily but all the items are intriguing and innovative.
Expect items like 'Violet artichoke, barbecued peach, goat's curd, mint and pistachio', 'Barbequed Slaney Valley lamb' and 'Roast potato gnocchi'.
I'm told the things to not miss here are the hashed potatoes and lyonnaise onions and the red wine prunes and vanilla mascarpone.
The food here is always delicious, seasonal, and soulful. There is something about this place that just feels so comforting. They also have some great vegan and vegetarian offerings.
It's not one of the cheapest Dublin Ireland restaurants but it's oh-so worth it.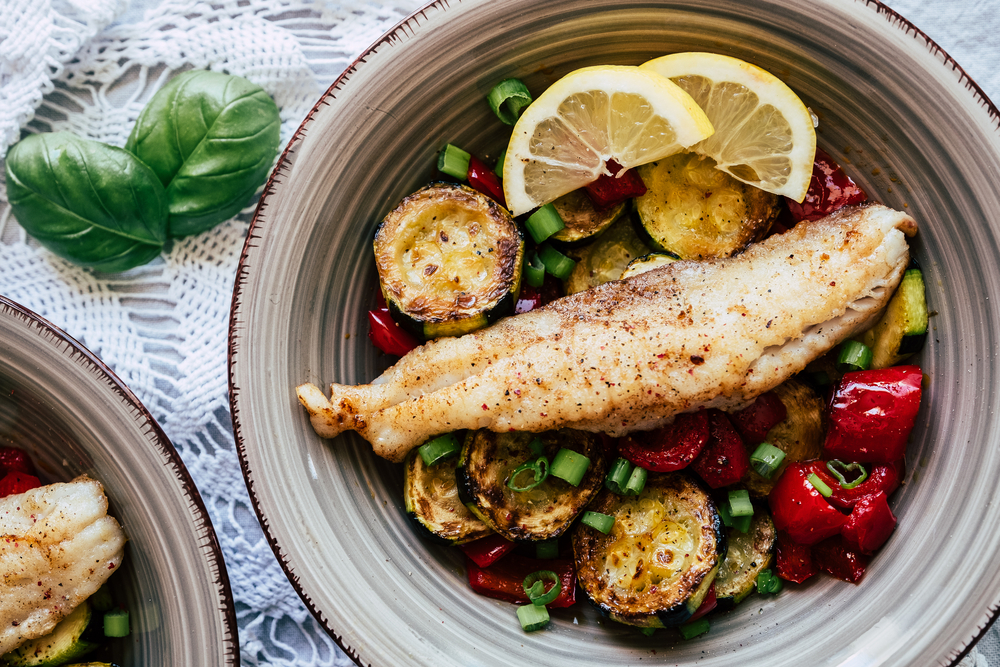 Fade Street Social, Dublin
If you are wondering where to eat in Dublin then you can't go wrong at Fade Street Social. It's one of those hip and happening places that is always buzzing.
Here they are all about creating a menu around the food and it really showcases the homegrown produce to its best. Irish food is given a platform to shine and it really comes through.
The lunch and early evening menus contain items such as 'Gin Cured Salmon and Coal Roasted Rare Breed Pork Rib Eye'.
The evening menu contains items such as 'Whiskey And Dill Goatsbridge Trout' and 'Saddle of Wicklow Lamb' for two.
The Woodfired menu (for outside dining) contains pizzas and other delights such as roasted pumpkin, honey, rosemary soup, and a dry-aged burger.
Fade Street Social also has its own vegan and vegetarian menu.
This is one of the best Dublin restaurants to go to with a group of friends.
They have great cocktails and the location is perfect for a night out. It's one of the best city-center restaurants in Dublin.
Angelinas, Dublin
If you are looking for somewhere great to go for dinner in Dublin then look no further than Angelinas, Dublin.
Located on the banks of the Grand Canal in historic Dublin 4 it serves great food in a beautiful interior.
The menu is Italian-inspired with bold flavors that conjure up that timeless romantic Italian feel. It's laid back and informal and the food does all the talking.
The menu contains items like 'Roasted Butternut Squash, Pine Nut And Golden Raisin Dressing', 'Pan-Fried Hake, Chorizo, White Beans', and 'Clam And Mussel Gnocchi'.
They also do a great brunch on Saturday and Sunday so if you are looking for a leisurely breakfast in Dublin this is the place.
Here they serve great food that is served simply so the ingredients can speak for themselves. It's a lovely place for a leisurely lunch or evening meal.
This is one of the top restaurants in Dublin that everyone should try.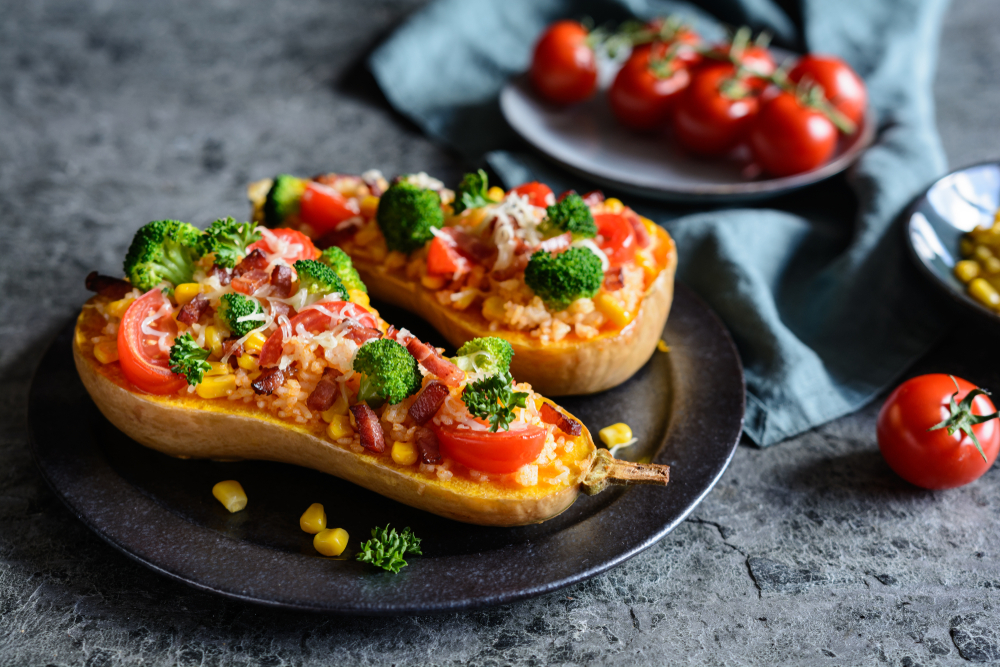 Pink Restaurant, Dublin
This is one of the cool restaurants in Dublin and makes the perfect backdrop to any Instagram photo. Yes, you guessed it this restaurant is completely pink.
Inside it is absolutely beautiful, think elevated Barbie and you have the vibe. The plates are pink and they even do pink afternoon tea,
The menu contains items such as 'Sumac roasted aubergine', 'Wagyu beef burger', and 'Slow cooked pork belly'. And of course, they have a pink velvet cake for dessert.
Pink Restaurant, Dublin is one of Dublin's top restaurants and is certainly an experience.
If you do want to go, book a reservation beforehand, as this place is popular. It's an absolute dream if your dreams are all pink velvet and chandeliers.
Shouk, Dublin
If you thinking about something different for dinner in Dublin then head to Shouk, Dublin. It's full of middle eastern fare all served with a smile.
This restaurant has what can only be described as a put-together vibe but somehow it all seems to work. Everything here feels handmade and homely which adds to its charm.
While the menu does have meat on the menu, vegetables are the star here served in every way possible. It's also very reasonably priced for Dublin too which is an added bonus.
The menu is more of a meze type where you order lots of dishes and share.
Expect items such as a whole, roasted cauliflowers, baked sweet potatoes with an array of sauces, and chargrilled pittas stuffed with lamb and mince.
The menu is endless and is sure to make every vegan jump for joy.
This is one of the nicer restaurants in Dublin especially if you are vegetarian or vegan.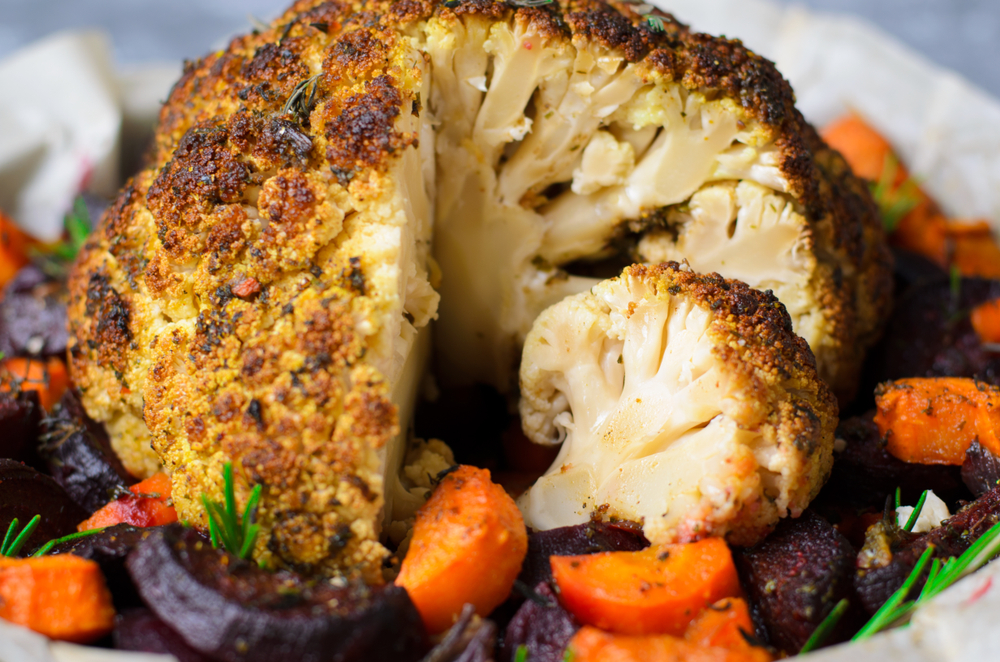 Sova Vegan Butcher, Dublin
If you are looking for a vegan restaurant in Dublin, then Sova Vegan Butcher is right up your alley.
Cooking everything from brunch to dinner it's the perfect place to dine if you are vegan.
Located in the Portobello area of the city it has a very slick interior. The walls are grey, the furniture simple and wooden, and the plants provide the color.
It's all very modern and sophisticated with an industrial edge.
The menu includes items such as 'Chia cheeseburger, topped with jalapeno mayo', asparagus risotto, and seitan steak.
Please note this is a BYO restaurant meaning if you want anything other than water you will need to bring it with you.
Sova Vegan Butcher, Dublin is a great little place that serves great food.
This is a great restaurant in Dublin to visit while you are visiting Ireland.
Glas, Dublin
This vegan restaurant in Dublin is phenomenal. Glas, Dublin has a great reputation and shows that vegan food can compete on the fine dining stakes.
This restaurant was inspired by Ireland and the wonderful vegetables it produces. The flavors are exciting, and eclectic and will please even meat eaters.
The menu is creative and reimagines vegetables to create something rather delicious.
It includes items such as 'Roast Carrot Mousse', 'Flamed Jerusalem Artichoke', 'BBQ Celeriac', and 'Baked Turnip.
This place is a real treat for any vegans or vegetarians.
Dublin also offers vegan breakfast in Dublin as well.
Yamamori, Dublin
If you are wondering where to eat in Dublin and you love Japanese food then Yamamori, Dublin might be perfect for you.
With locations in South City, North city, and a sake/whisky bar, the options are endless.
The South City restaurant was their first restaurant established in 1995 and serves all the Japanese delights you would expect including a Japanese grill and sushi.
While all the restaurants have a different feel they are all based around the promise of great food and great drinks.
This is all about creating an unforgettable experience with fresh perfectly cooked food.
The chefs each bring their unique twist to the food and create culinary delights with Irish products. The menu is large and will have something to please everyone on it.
This restaurant in Dublin serves great Japanese food and is perfect for lunch or dinner.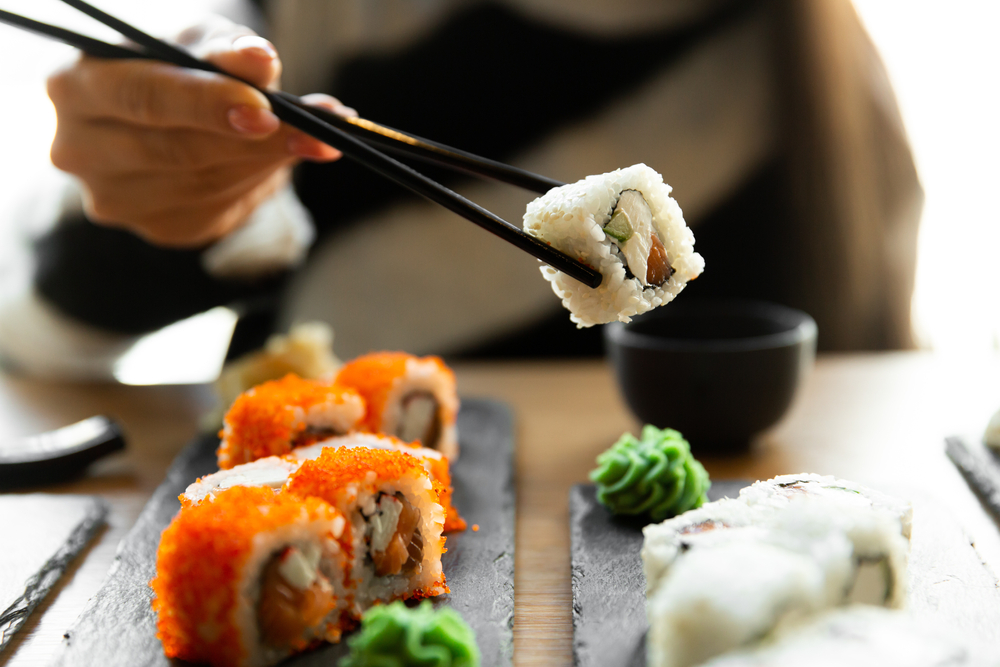 Featherblade, Dublin
If you are looking for places in Dublin that serve a great steak then head to Featherblade, Dublin. Here their mission is simple: bring exceptional grass-fed Irish steak to everyone.
Here you will find great steaks that are unusual lesser-known cuts served as you like them. Even the word featherblade refers to a cut of steak.
By serving lesser-known yet still delicious cuts they manage to also keep the price reasonable.
The menu isn't huge but has everything you need. The menu even has a dish that will work for vegans and vegetarians.
The 'Beef Dripping Chips' and 'Truffle Mac and Cheese' are customers' favorites.
This is one of those Dublin Ireland restaurants that is all about simple honest good food. It is open for lunch and dinner and is a great restaurant to visit and try something a little different.
Terra Madre, Dublin
This Italian restaurant in Dublin only has a few tables and is tiny but if you can get here it is well worth it. The food is exceptional and gives that authentic Italian feel.
Terra Madre, Dublin is an owner-run establishment that really cares about its food and its customers.
They go to great lengths to source the right ingredients and serve food that is simple, high quality, and great tasting.
The passion they feel for their food is just so evident here. The menu, as you would expect, isn't huge but it's perfectly formed and changes often.
Expect items such as duck ragú, black-truffle ravioli, and panna cotta.
This really is a truly authentic Italian eating experience and one you shouldn't miss. A great city center restaurant in Dublin.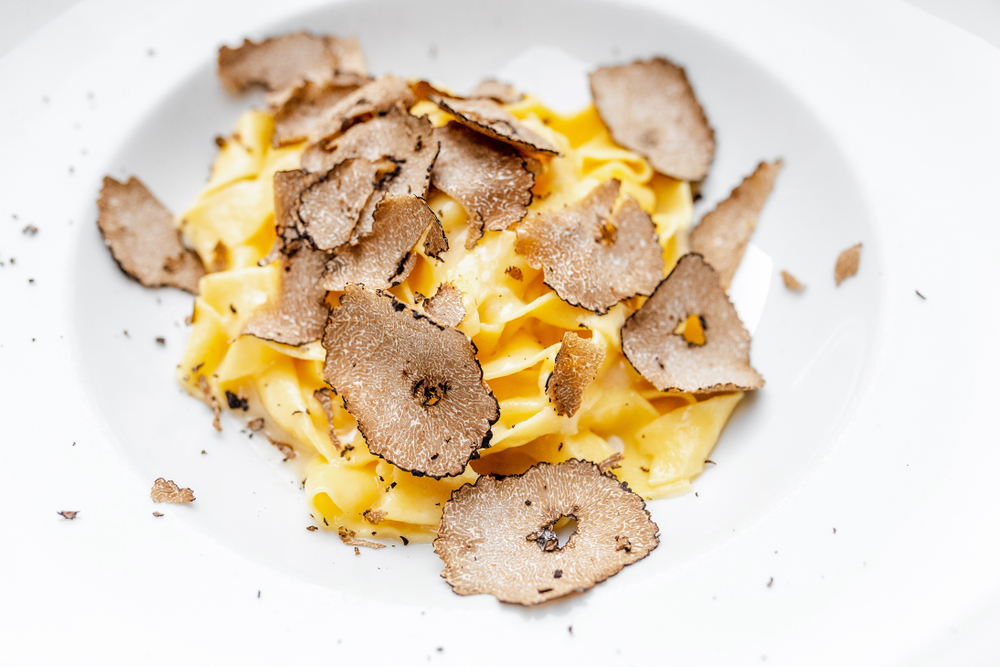 Clanbrassil House, Dublin
This is a small neighborhood restaurant with a great reputation. It's all wood, exposed brick, and chalkboards giving it a very modern hippy feel.
On Clanbrassil St Upper in Dublin 8, since opening in 2017, it has gone from strength to strength. They offer an a la carte menu and a 6-course tasting menu and the food is glorious.
The menu changes to match the seasons and pulls from local Irish producers.
Food includes items such as cod, Morteau sausage, courgette, watercress, fried purple sprouting broccoli, and cured seabream.
While the menu often changes you can expect things like hearty homemade soups and unusual cuts of Irish beef cooked on the charcoal grill.
They always have a vegetarian/vegan option available with a full vegetarian menu available Friday and Saturday.
Clanbrassil House, Dublin is one of the best restaurants in Dublin, and if you do want to go make sure you book as this place gets busy.
​Luna, Dublin
Named after the Goddess of the moon this Dublin restaurant is rather special. Serving New York Italian-style food, it's elegant and sophisticated with a cosmopolitan feel.
There is something very 70's den about this place with brushed concrete walls, curved leather booths, and a dark industrial ceiling it envelopes you. This building feels like a great big hug.
The cuisine at Luna, Dublin is equally as special serving modernist European cuisine.
Expect dishes like butter-poached scallops, truffle and duck egg ravioli, and braised pork cheek lasagna.
They offer a set menu and a tasting menu and while it is not cheap this really is an experience I feel everyone needs to experience.
If you are after an Italian restaurant in Dublin for a special evening then Luna, Dublin will be perfect for you.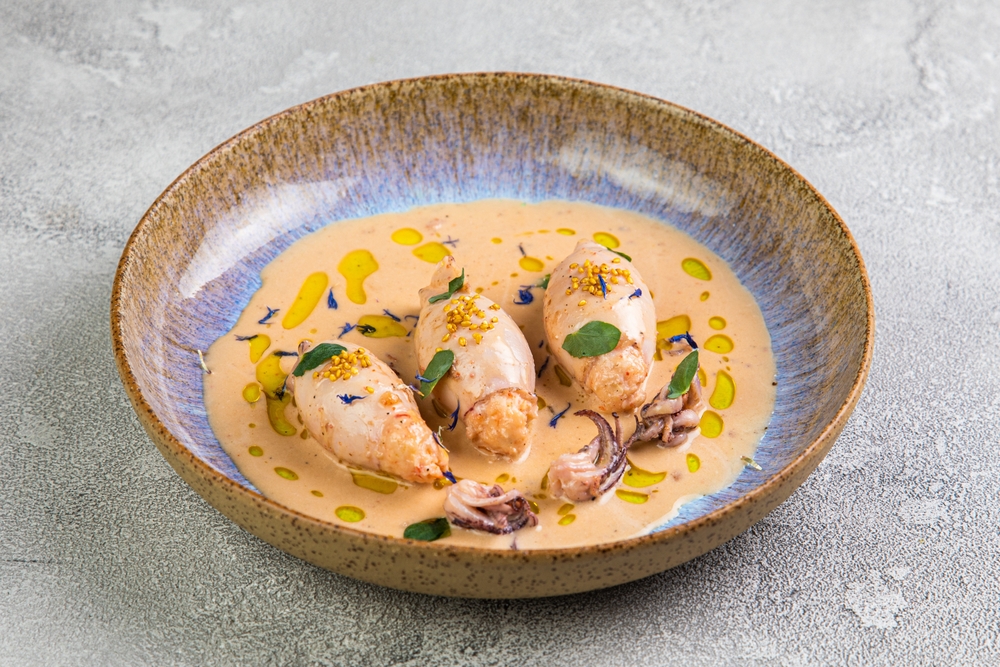 Michael's, Dublin
In Mount Merrion, a suburb of Dublin this is a great seafood and steak restaurant. The locals love this place and you will too.
The menu changes often depending on what fresh fish is available and the head chef and owner only pick the best.
Menu items include such things as 'Irish Monkfish Fritti in a Light Batter with Chilli Garlic, Lime Aioli,', 'Killary Fjord Mussels And Cockles in a Creamy Garlic Sauce' and 9oz fillet steak.
They also serve great fish platters for two to share. This is great food cooked wonderfully in a casual environment that is warm and welcoming.
Michaels, Dublin is a great choice if you want fantastic food in a location outside of the city.
Pi Pizza, Dublin
if you are looking for pizza in Dublin then Pi Pizza is the place to go. There is often a line out the door and you will most likely have to wait for a table.
Their mission here is simple, do one thing really really well, and continue to make it better. And that is what they do, serve great pizza.
The space is beautiful and simple with a touch of elegance, the hospitality is fantastic and the food is why people come back.
The pizza menu isn't huge but it's delicious with vegan and vegetarian options.
The Salsiccia is a great example it contains crushed tomato, fresh basil, Gubbeen chorizo, piquillo peppers, pickled chillies, and Parmigiano Reggiano.
Pi Pizza Dublin is one to try for pizza!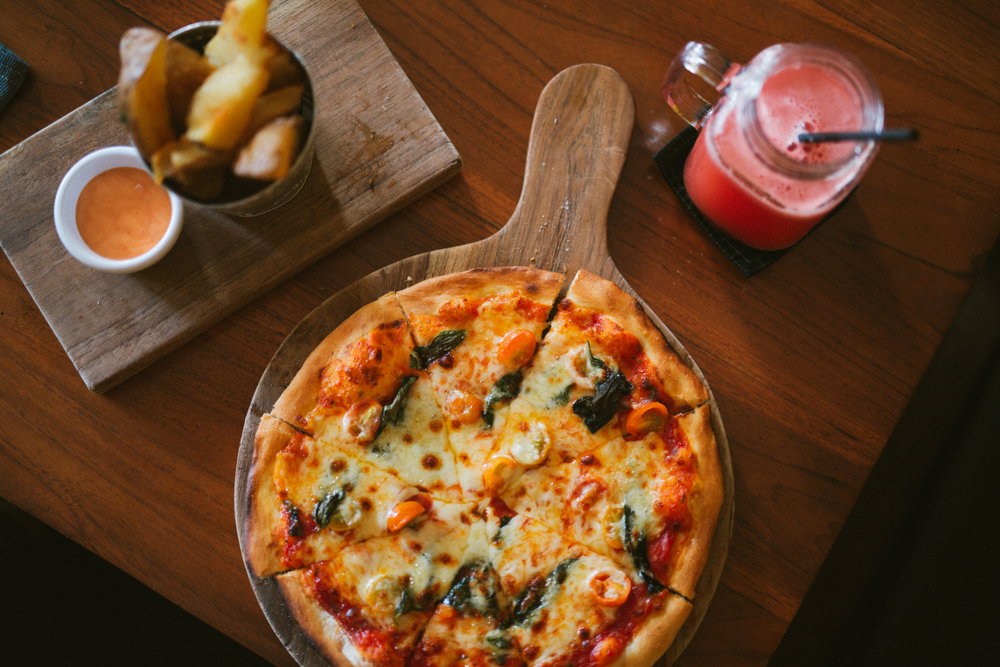 As you can see when it comes to the best restaurants in Dublin the choice is endless and there are so many places to choose from.
After dining, you might head to one of the iconic pubs in Dublin to finish off your evening.
Dining in Dublin is a real treat and this city caters well to everyone including vegans and vegetarians.
Whether you choose one of the Dublin city restaurants or go for something further afield you won't be disappointed.
I hope this list has gone somewhat to help you choose and please come back and let me know about your experience. Have a great vacation and I know you will love this city as much as I do.
And if you are looking to plan your vacation I also have a Dublin 2-Day Itinerary.
Packing List For Visiting Restaurants in Dublin
It is always a great idea to pack lightly using only a carry-on when visiting Ireland.
A concealed travel pouch may be one of the most important items you bring with you when you are exploring restaurants in Dublin.
This unisex RFID-blocking concealed travel pouch is lightweight and comes in several colors.
It has lots of organization to give you peace of mind. You can keep your most valuable documents safe and secure next to your body.
If you have a pouch already, you may not want to or need to invest in a new one, like me.
If it does not come with RFID protection, these RFID sleeves would be handy to prevent identity theft.
This configuration comes with enough passport and credit card sleeves that the entire family would be protected.
They are slim too, so they will easily fit into your current pouch or wallet. These are the kind my family and I use not only when traveling but at home as well.
If you are planning on taking a lot of pictures with your phone you will definitely want to consider an external charging battery.
This Anker high-speed phone charging battery is the exact one I carry with me on all of my trips. It can be used on a variety of phones, not just an iPhone like I have.
My daughter gifted me with this FugeTek Selfie Stick and Tripod for my birthday. It has Bloothtooth connectivity so it is very easy to use.
I was never a fan of packing cubes until I tried them out! Now I am sold. These Bagail packing cubes are the exact ones I use whenever I travel.
I cannot believe how much more organized I am now! And I never leave without them anymore.
I never leave home on a trip without my Bobble filtration bottle. The 18.5-ounce size is perfect for travel and it fits nicely in the pocket of a backpack or your purse.
Also when filled with water, it is not too heavy to carry.
Perhaps you are traveling a long distance and packing space is at a premium. Then this collapsible silicone foldable water bottle would work well for you. Would not take up much space in your suitcase at all.
You will want a backpack or daypack with you to store snacks, your water bottle, phone, extra clothes, etc. This foldable water-resistant backpack would be great.
—