Are you looking for places that serve the best breakfast in Paris? If yes, then you have come to the right place!
There are so many fabulous things to do in Paris and exploring the culinary world is one of them!
Planning your trip to Paris France last minute?
Make sure to book ahead! Hotels and tours usually sell out the closer you get to your trip. Here are our top selections for Paris!
Top Experiences and Tours in Paris France:
Top Hotels In Paris France:
While most Parisians don't care much about breakfast, the trend is slowly changing and there are more restaurants and cafes that serve amazing breakfast/brunch in Paris.
From American dishes to French classics, you can find all kinds of breakfast items in the city. There are lots of places that serve pastries, omelets, pancakes, shakshuka, and more for breakfast in Paris.
So, whether you are looking for a traditional French breakfast in Paris that comprises croissants or pain au chocolat, or some delicious waffles, you can easily find the best breakfast places in Paris.
In this article, we have listed down 15 places for the best breakfast in Paris that you must try. Read on to know more about these best Paris breakfast places and what you can enjoy there!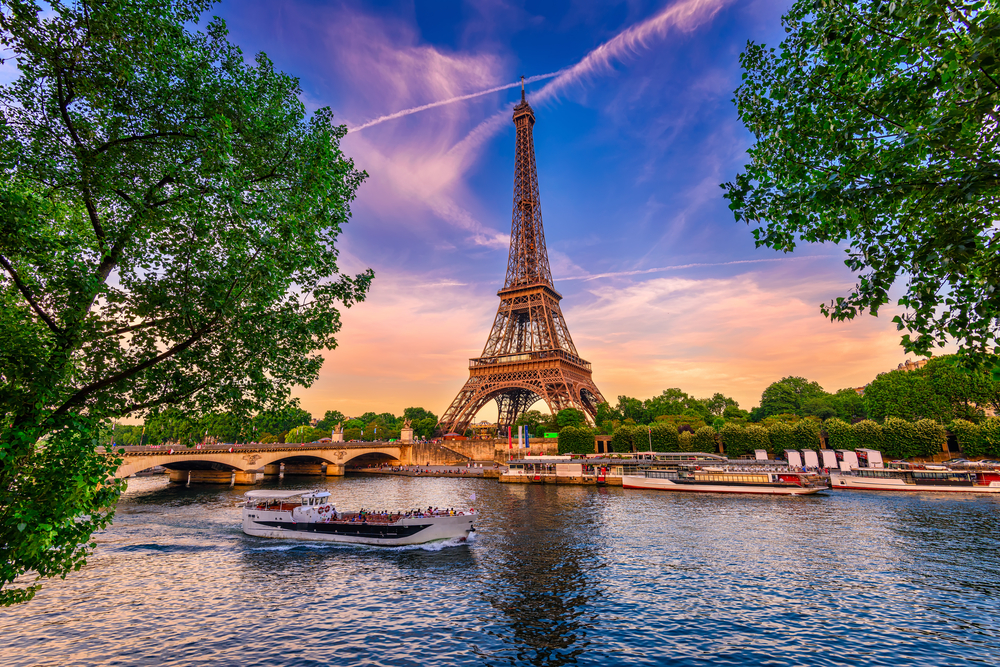 Holybelly 5
Are you looking for the best American breakfast in Paris? If yes, then you should try Holybelly 5 which is located close to the Musee des Arts et Metiers.
This hip restaurant in Paris is not only known for its delicious American fares like pancakes, omelets, etc. but also serves a great English breakfast in Paris.
Another great thing about this restaurant is that they have a changing weekend brunch menu. So, you get a chance to try some new delicacies every time you are here.
And guess what you can enjoy their amazing pancakes and egg breakfasts till 4 PM!
The café is located next to Jacques Bonsergent Metro Station and is decorated with peekaboo windows, potted plants, and more.
One thing to remember is that they have a limited seating area and no reservations, so if you don't arrive early you might have to wait a long time outside in the queue.
So, if you are looking for an excellent American breakfast, then Holybelly 5 is the place for the best breakfast in Paris!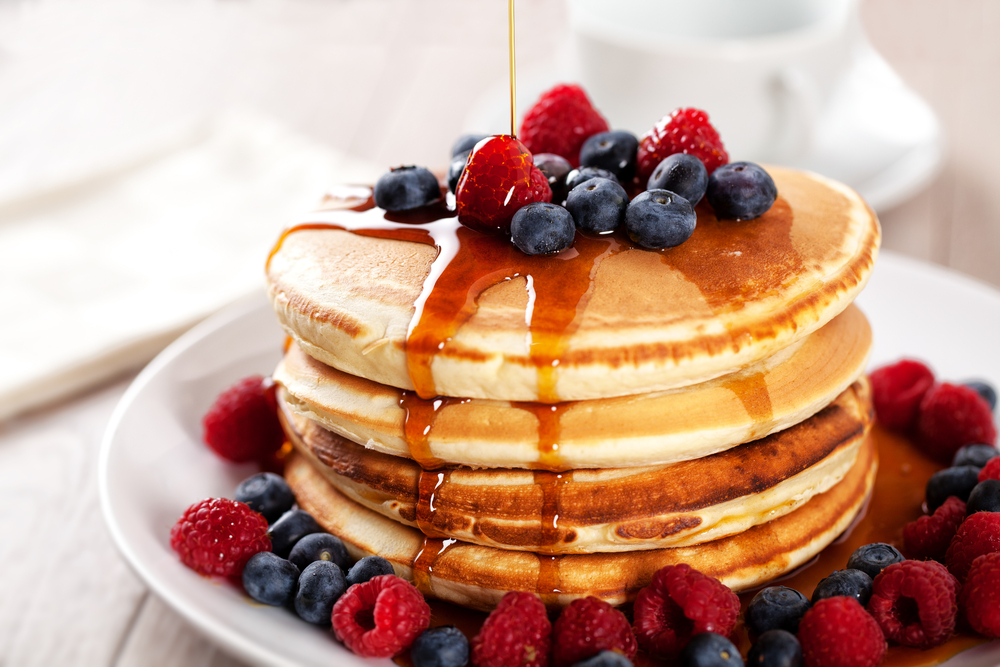 Maison Sauvage
One of the cutest places for brunch in Paris, Maison Sauvage is located in the historic district of Saint-Germain-des-Pres.
If you are looking for a good Paris best brunch spot, then this cute restaurant is perfect.
They don't just serve the best dishes but the decor is gorgeous to look at as well. The terrace here is decorated with flowers and seasonal wild plants that give it a nice, warm touch.
Apart from the cute ambiance, the place also has an eclectic and fresh menu for guests to order from. You will find all sorts of sweet and salty delicacies here including acai bowls, avocado toast, brioche, and more.
They start serving breakfast every morning at 7 AM and offer brunch options over the weekend. Trust me, if you are looking for a place to enjoy brunch in Paris, then Maison Sauvage is perfect for you.
Wild and the Moon
Are you a vegan looking for the best Paris breakfast café? If yes, then Wild and the Moon is a great vegan-friendly cafe in Paris for travelers.
This place is perfect for those who are health-conscious and strictly on a plant-based diet.
The best thing about this restaurant is that they have several branches in Paris so you can easily find a suitable place to eat at.
Their menu is quite extensive as well consisting of nutritious foods such as nut milk-based smoothies, superfood bowls, royal straight of lattes, and more.
Although the dishes are a little pricey here, the quality is top-notch. Their blue magic bowl is especially great with spirulina and lots of superfood toppings such as blueberries, kiwi, and more.
Trust me, one of the top things to do in Paris is enjoying a healthy, nutritious breakfast at Wild and the Moon and then explore the streets of Paris with a fresh attitude.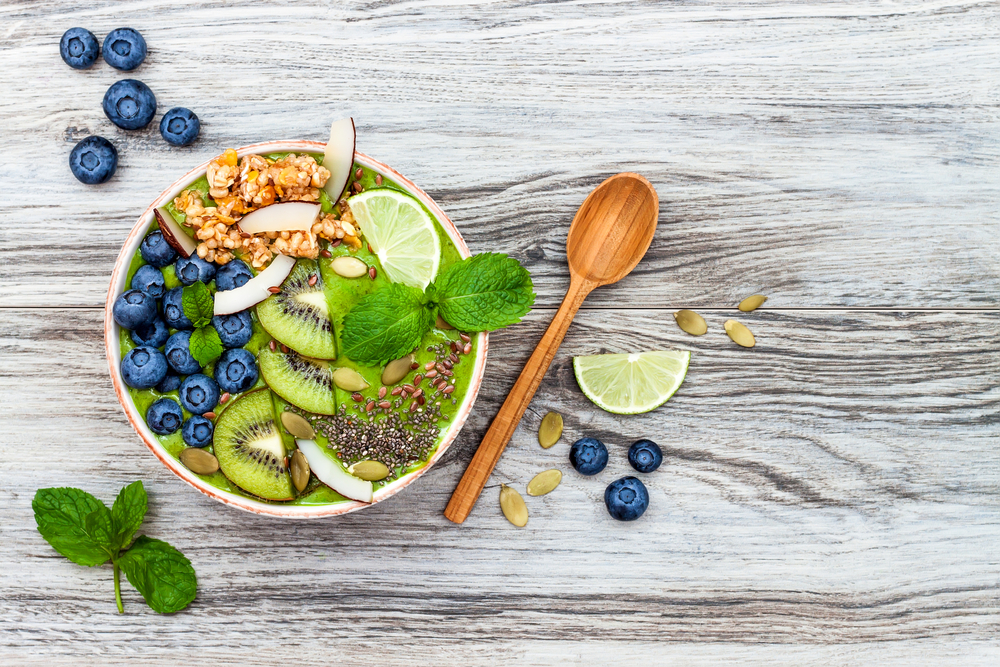 Mokonuts
Another best Paris breakfast place that you must check out is Mokonuts.
It is located in the 11th arrondissement and is perfect for those who are visiting Paris Gare de Lyon.
This is the best place for breakfast, especially if you like to be surprised as their menu keeps changing every day.
However, generally, you will find here breakfast items such as toast of the day, sourdough waffles, a cake of the day, homemade granola, and more.
Apart from these delicious items, you can order coffee, juices, tea, etc. here to give you an early morning wake-up call.
They also offer affordable pricing, making it one of the top spots for the best breakfast in Paris for budget travelers.
If you wish to enjoy a rustic vibe while gorging on delicious breakfast, then Mokonuts is the best place to try in Paris.
Frenchie to Go
If you are traveling in the 1st or 2nd arrondissement, then one of the top places to visit for the best breakfast in Paris is Frenchie to Go, aka FTG.
One of the top things to do in Paris is the Louvre Museum and this breakfast eatery is pretty close to the attraction.
The best thing about this place is that they have a really cool menu that includes New York staples and adds a little French touch to them.
From hot dogs to mac 'n' cheese, you will find all kinds of amazing dishes here.
However, for breakfast, you cannot miss out on the delicious pastrami sandwiches that are served here.
There is a sufficient seating area as well and the ambiance is quite nice with whitewashed walls along with coral fixtures and red paint.
Overall, this is one of the best places for breakfast in Paris if you are exploring the Jardin des Tuileries area.
It is located near some of the best views in Paris.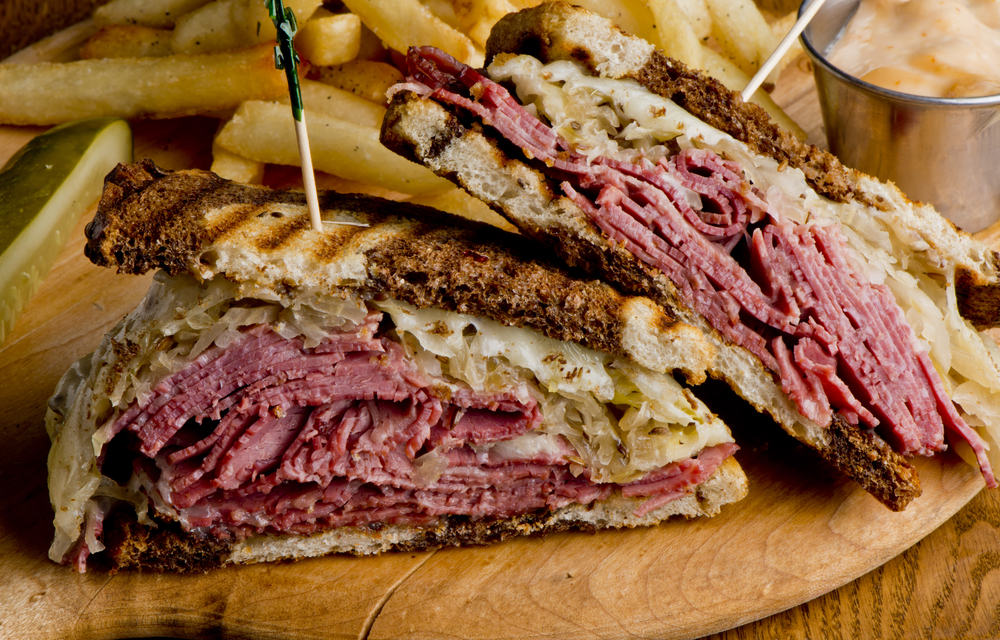 La Felicita
For enjoying the best Paris breakfast in the 13th arrondissement, there is no better place to check out than La Felicita.
What's super cool about this place is that it is a food market that was opened in 2018 and features lots of lovely stalls serving amazing breakfasts to visitors.
The ambiance of this place is great too as the glass ceiling ensures that the sun brightens up the space while keeping the rain and wind away.
Plus, there are plants scattered throughout to liven up the place.
Coming to the food, you will find a wide variety of options here such as wood-oven pizzas, trattoria classics, burgers, and more.
For breakfast, you can try the focaccia loaded with cheese or artisanal stuffed croissants here. They also host fun events with DJ sets, live music, and kids' activities that you can participate in.
Trust me, this is the best place for breakfast in Paris that you simply must try once.
Bon Bouquet Cafe
One of the top brunch and breakfast cafes in Paris, Bon Bouquet Café is located in the 9th arrondissement.
This cute café serves brunch every day and is one of the top Instagrammable places in Paris as well.
Here, you can find a variety of breakfast items such as pink avocado toast, French toast, Granola Bowls, pancakes, and more. You can pair your dish with a delicious hot chocolate or maple latte.
If you want to try something new, then you can give their specialty drinks a shot as well. The only caveat with this café is that it is cute and small so you need to wait to be seated.
But if you are looking for a beautiful café to enjoy breakfast in Paris while clicking some fun photos, then Bon Bouquet Café is the place for you.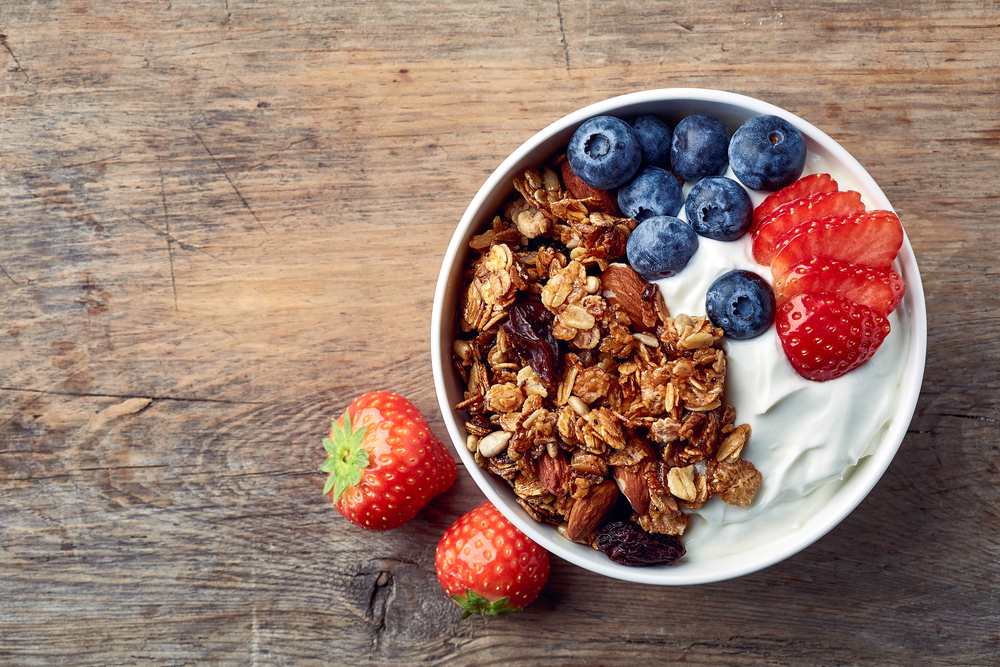 Kozy Bosquet
For the best French breakfast in Paris, Kozy Bosquet is great for first-time visitors to the city.
This place is a great choice for brunch in Paris as well and features an azure-colored door that takes you to a cute, little café with Instagrammable plates.
It is a top Paris best brunch spot where you get all-day brunches that includes avocado on toast, eggs benedict, salmon brioche, and more.
For those who have a sweet tooth, there is a wide range of options like pancakes, French toast, waffles, etc.
In terms of drinks, you have options such as chocolat chaud hot chocolate, moreish coffees, chai lattes, matcha, and so on.
And you don't have to break your bank to afford this all, how amazing, right?
The only important thing to remember is that you won't get seating without a reservation so do arrive early. Overall, this is one of the best brunch and breakfast places in Paris that you should visit.
Back in Black
Are you looking for a casual coffee shop in Paris for enjoying breakfast? If so, then Back in Black is another place that serves the best Paris breakfast.
This is a cool, contemporary coffee shop that features monochrome interiors and natural lighting. The amazing décor is not the only thing that makes this place good.
Back in Black roasts its own beans and offers some of the best coffee in Paris. That's not all, you can even learn how to roast and brew if you sign up for their workshop.
Pair your espresso with delicious breakfast items such as eggs, granola, scones, pastries, and more.
Another great thing about this breakfast place is that even though it is a specialty coffee shop, their prices for both coffee and breakfast are quite reasonable.
Visitors can also enjoy reading a book or planning their itinerary for exploring the city at this breakfast place.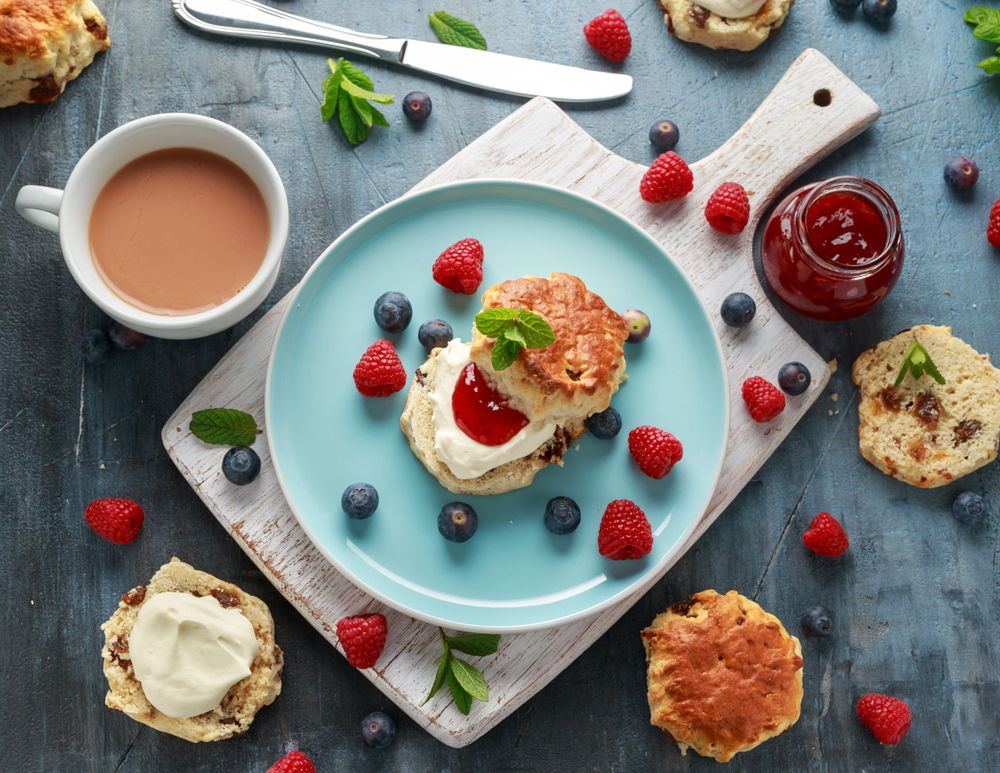 Sunday in Soho
If you are looking for a fun thing to do in Paris, then you should pay a visit to Sunday in Soho in the 2nd arrondissement.
They have a pretty chill and calming vibe and are a great place to enjoy acai bowls with flower petals sprinkled on them.
The café has been designed with pastel pink accents and is ideal for taking Instagram-worthy pictures and serves New York-inspired dishes.
Most of their menu consists of brunch and breakfast items with a French touch. A few things that you must try here are bodega sandwiches, avocado toast, Sunday pancakes, and more.
So, if you want the best breakfast in Paris at a cozy café, then Sunday in Soho is perfect!
Cafe Mericourt
Do you want to try Mediterranean or British cuisines for breakfast in France? If yes, then Café Mericourt in the 11th arrondissement is a perfect place to try.
This is a warm and homely café that is particularly good for winter evenings and is great for hanging out with friends.
A few dishes that you must try at Café Mericourt are the focaccia sandwich, orange blossom pancakes, shakshuka, and more.
With the delicious food, you can order some drinks to go with them as well such as a dirty chai latte, or the signature coffees.
Trust me, if you want to spend some quality time with your friends over breakfast in Paris, then Café Mericourt is the place.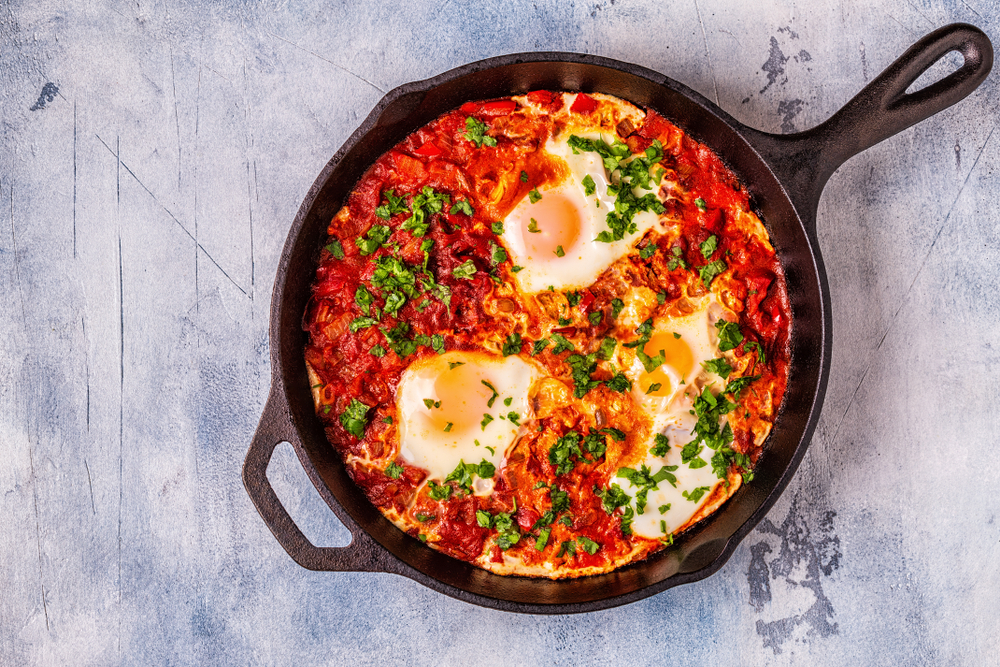 Coffee Parisien For The Best Breakfast In Paris
Another great place where you can get American breakfast in Paris is the Coffee Parisien.
This café has several branches in Paris and serves American staples such as Eggs Benedict, Chicken and Waffles, Bagels, and more. You can also get the normal dishes like mac n cheese, hot dogs, burgers, etc.
This American-styled restaurant also serves brunch and offers a relaxed and fun ambiance to the visitors.
There are outdoor tables where visitors can relax and enjoy the weather in Paris while eating some delicious American breakfast. So, if you want the best breakfast in Paris, do try Coffee Parisien.
For The Best Breakfast In Paris Visit Cafe de Flore
A chic and timeless café for breakfast in Paris, France, Café de Flore has been mentioned in the collection of essays, Paris to the Moon, by Adam Gopnik.
One of the breakfast cafes in Paris, it was frequently visited by Sartre and de Beauvoir as well. Apart from the ambiance and history, the café is well-known for its egg dishes as well.
Visitors can plan a visit to this café anytime during the day and order delicious egg dishes such as omelets, soft-boiled eggs, scrambled eggs with smoked salmon, and more.
You can choose to sit outside or inside the café, depending on the seat availability.
However, one thing is certain if you wish to experience old-school Paris ambiance, then you should have breakfast at Café de Flore.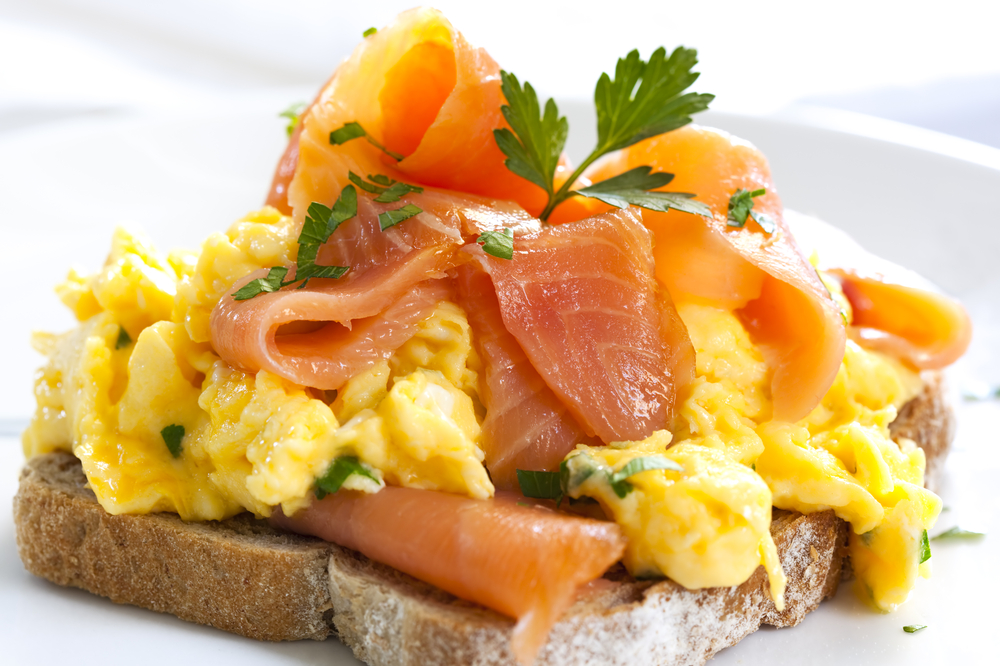 Buvette
Another great place for breakfast in Paris, France, Buvette is located in the Pigalle neighborhood.
This restaurant features an exposed brick exterior and serves bistro classics and breakfast eggs to visitors.
They have a short menu but it covers all the breakfast staples including smoked salmon toast, scrambled eggs with ham, fried eggs, and more.
You can also get fresh juice here with your breakfast for a good start to your day.
They have both indoor and outdoor seating so, you have options. Plus, if you arrive early, you can easily get a table with a good view here. Trust me, for the best breakfast in Paris, Buvette is a top choice.
Eggs & Co. For The Best Breakfast In Paris
Located close to several main attractions such as Pont Neuf, Pont des Arts, Palais du Luxembourg, Eggs & Co, offers one of the best French breakfasts in Paris.
This cute restaurant is located in the 6th arrondissement and serves French cuisine with a little contemporary touch.
They serve a plethora of classic dishes such as French toast, omelets, Eggs benedicts, Coco Meurette, and more.
The restaurant has a calm and serene ambiance during the week and turns quite happening during the weekend.
Whether you are planning a breakfast or brunch date or quality time with family, Eggs & Co. is a good place for breakfast in Paris.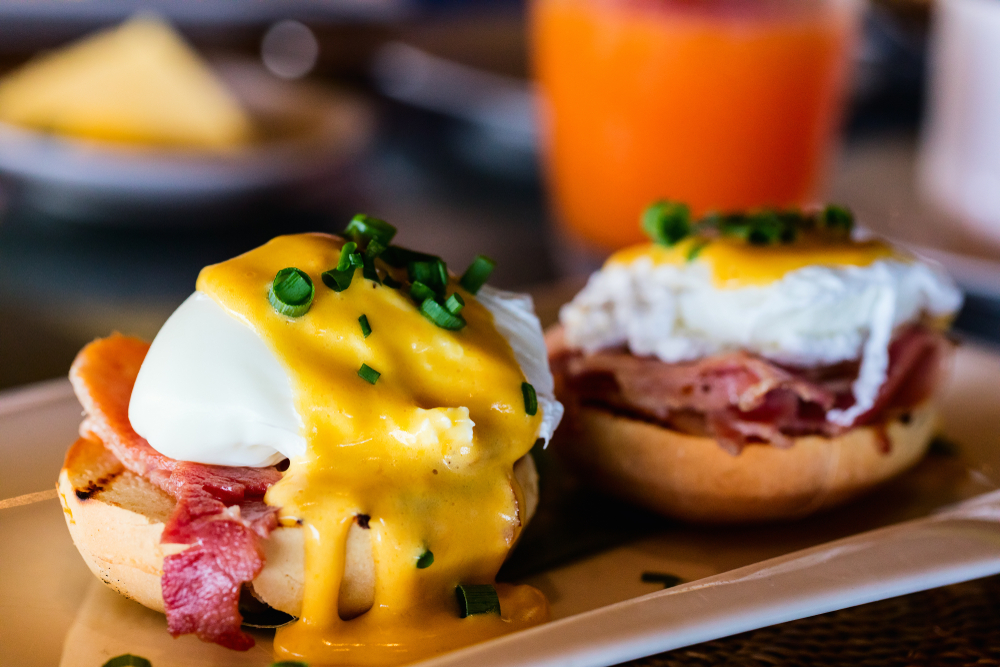 Packing List When Having Breakfast in Paris
If you will be traveling, either by plane or by car to Paris, here are some tips on how to pack lightly.
A concealed travel pouch may be one of the most important items you bring along when having breakfast in Paris.
It is always important to protect your personal information. Identity thieves are everywhere.
This unisex RFID-blocking concealed travel pouch is lightweight and comes in several colors. It has lots of organization to give you peace of mind.
You can place it under your clothes next to your body to carry your ID safely.
If you have a pouch already that does not come with RFID protection, as I do, these RFID sleeves are the perfect solution.
This configuration comes with enough credit card sleeves that the entire family would be protected. They are slim too, so they will easily fit into your pouch or wallet.
If you are planning on taking a lot of pictures with your phone you will definitely want to consider an external charging battery.
This Anker high-speed phone charging battery is the exact one I carry with me on all of my trips.
It can be used on a variety of phones, not just an iPhone like I have. And wow is it fast!
My daughter gifted me with this FugeTek selfie stick and tripod setup for my birthday. I absolutely love it! It is made of lightweight aluminum and so easy to use.
It has Bluetooth connectivity and is a breeze to use for taking photos during Montana attractions.
You will want to bring your own refillable water bottle with you.
I never leave home on a trip without my Bobble filtration bottle. The 18.5-ounce size is perfect for hiking and it fits nicely in the pocket of a backpack.
The replaceable carbon filter ensures fresh water at all times.
Then this collapsible silicone foldable water bottle would work well for you. Would not take up much space at all.
You will want a backpack or daypack with you to store snacks, your water bottle, phone, extra clothes, etc… No matter the time of day or evening.
This foldable water-resistant backpack would be great.
It is very affordable and is available in many color options for you to choose from. The fact that it folds down into a zippered pouch will make it easy to pack.
—