Visiting London with kids and wondering what to do? You are in the right place.
In this article, I will walk you through all the things to do in London with kids and the best family experiences in London. There are so many things to do in London and children will love it.
Planning your trip to London last minute?
Make sure to book ahead! Hotels and tours often sell out the closer you get to your trip. Here are our top pics for London!
Top Experiences and Tours In London:
Best London Hotels:
London is a diverse city that offers a lot for families. From the busy streets of Covent Garden to the more tranquil and laid-back areas there is something for everyone.
Whether your child likes adventure, history, museums, or experiences London really does deliver. The family attractions in London are plentiful it's just a case of finding what is right for you.
In this article, I have included a range of activities from historic tours to children's afternoon teas.
I've picked things that are suitable for all the family. Hopefully, this will help you narrow down the choice a little.
So pull up a chair, grab a pen and paper, and let me walk you through what to do in London with kids.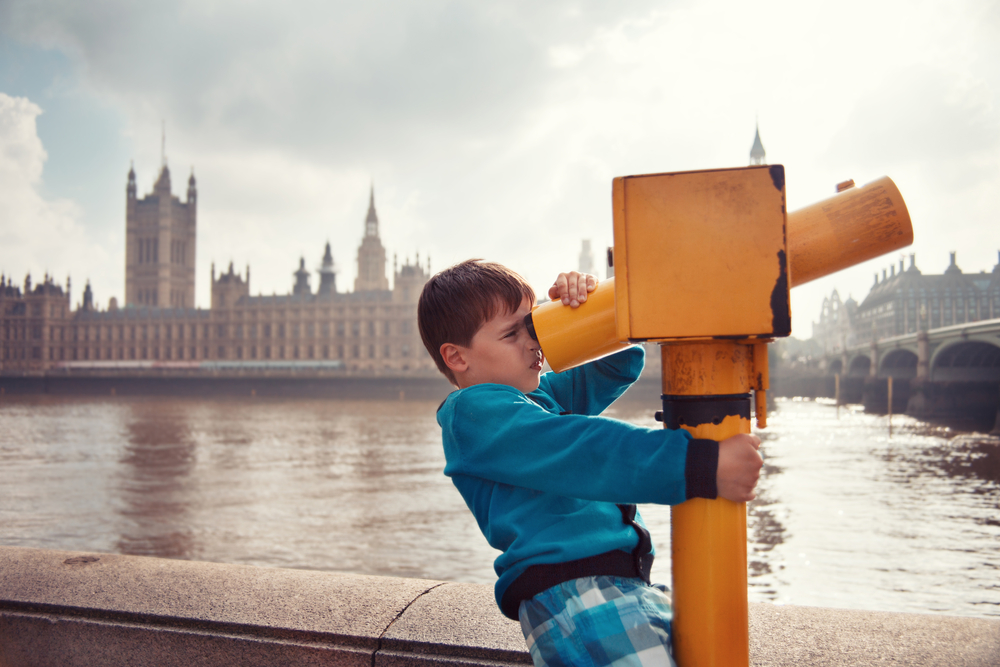 London With Kids: 15 Best Things Not To Miss
Visit Sea Life London Aquarium
If you are looking for what to do in London with kids then a trip to the Sea Life London Aquarium should be top of your list.
Not only is it situated in a great location but it's one of the best family attractions in London.
It's situated in one of my favorite parts of London on the South Bank of the River Thames in Westminster near the London Eye.
There is something about this area that just feels special and there is so much to do.
The aquarium itself is situated on the ground floor of County Hall an old historic building and entices you from the very moment you enter with a lifesized car fish tank.
Inside you will find over 500 different species in 14 different themed zones.
The Shark Walk is a highlight for most children as are Ray Lagoon and the Rock Pool. The Penguins are also a popular attraction.
This is one of the most popular things for kids to do in London and it does get busy. At peak times they will have timed entry.
They also have VIP Tours and if you can afford to stretch to one I would recommend you do as they are excellent.
This is one of the London family activities everyone will enjoy.
Pre-book Your Ticket Before You Go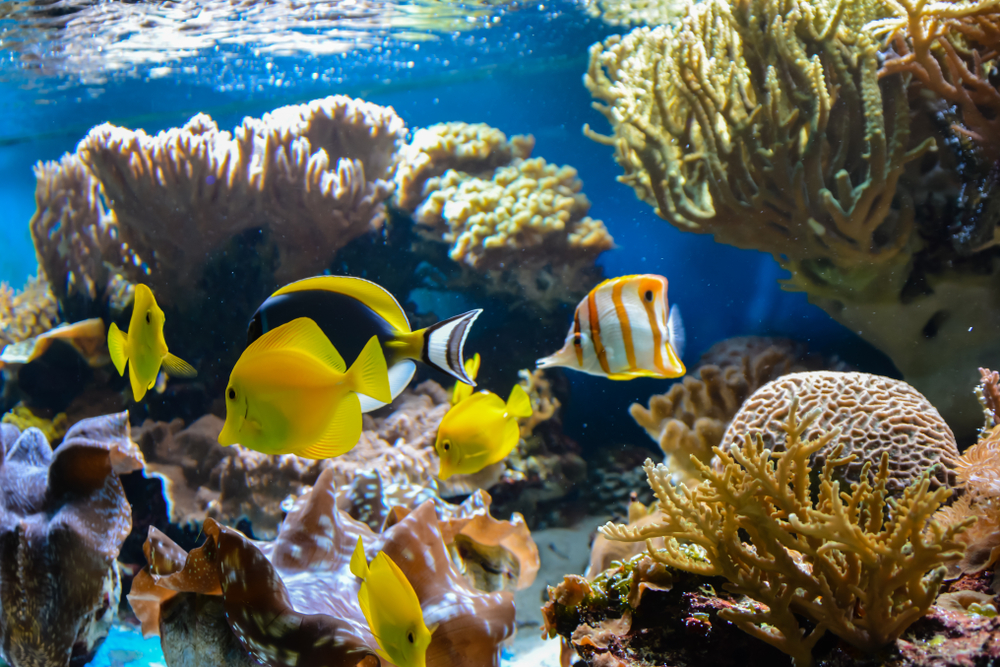 Cruise Down The Thames
I believe that one of the best ways to see a lot of the London sights is by boat. You get a great view, take in so many London landmarks and you don't have to deal with the crowds or walking.
Some of the best views of the Houses Of Parliament and Tower Bridge are from a boat. And the onboard tour guides will make sure you don't miss a thing.
Most of the boats leave from Westminster Pier and trips include anything from large pleasure crafts to speed boat rides to boats that go in and out of the water.
Most of the boats will go from Westminster to Greenwich taking in all of the sights along the way and you can disembark at certain points along the way. It's a great way to see London with kids.
You can join one of the boats or even charter your own boat depending on your budget.
Getting a boat down the river is one of the first things I recommend to any person visiting London for the first time and it is something that the kids will love.
Book Your Westminster To Greenwich River Thames Cruise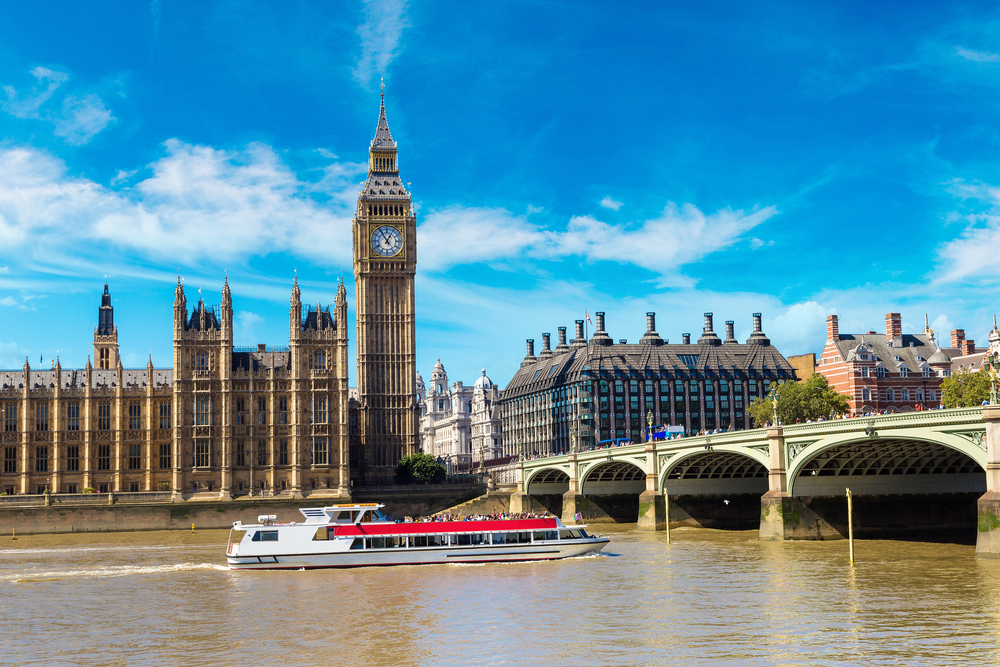 Watch Changing Off The Guard Is One Of The Fun Things To Do With Kids In London
For one of the best events for kids in London, head to see the changing of the guard.
The changing of the guard is a spectacle to be seen. It's truly a London experience and the pageantry and pomp are bound to keep the little ones amused.
Most people associate this with just Buckingham Palace but it actually takes place at three locations Buckingham Palace, St James's Palace, and Wellington Barracks.
The entire event takes 45 mins and happens at 10.45 on selected days.
The tradition is over 500 years old and is as it says a changing of the guards who are watching over the King or Queen. It was established during Henry VII's reign and has continued since.
Soldiers gather at St James's Palace and Wellington Barracks from 10:00 am and march to Buckingham Palace accompanied by music. If you want a good view get there early.
It's a military fanfare with soldiers dressed in ceremonial red tunics and bearskin helmets marching to music.
While Londers take this sort of thing in their stride for people seeing it for the first time it's quite spectacular.
A schedule can be found online and please note that sometimes it's canceled at very short notice if the weather is bad.
There is a lot of standing around too so make sure that you have enough to occupy your children.
This is one of the London family activities that should be top of your list.
Book The Changing Of The Guard Experience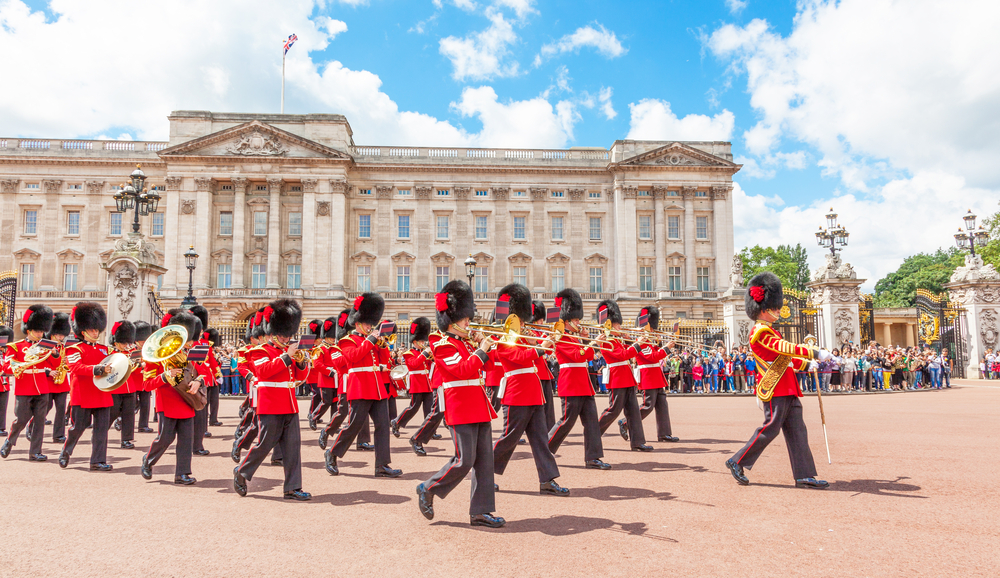 Visit The Natural History Museum With Kids In London
This is one of my favorite museums in London for kids. From the imposing beautiful building to Dippy the lifesize dinosaur there is something to see around every corner.
Exhibits that children seem to love are the venomous insets, volcanoes, earthquakes, and Hope the blue whale.
This museum is designed with children at its heart educating them in a fun way about our natural planet and its history.
This place is huge and you will be pushed to see everything you want in a day so come prepared or get a guide.
Oh and the best thing is the entry, as to all museums in London, is free. Some exhibits may require an extra charge but for most everything is free to see and explore.
This is one of the best family experiences in London.
Book For A Natural History Museum Tour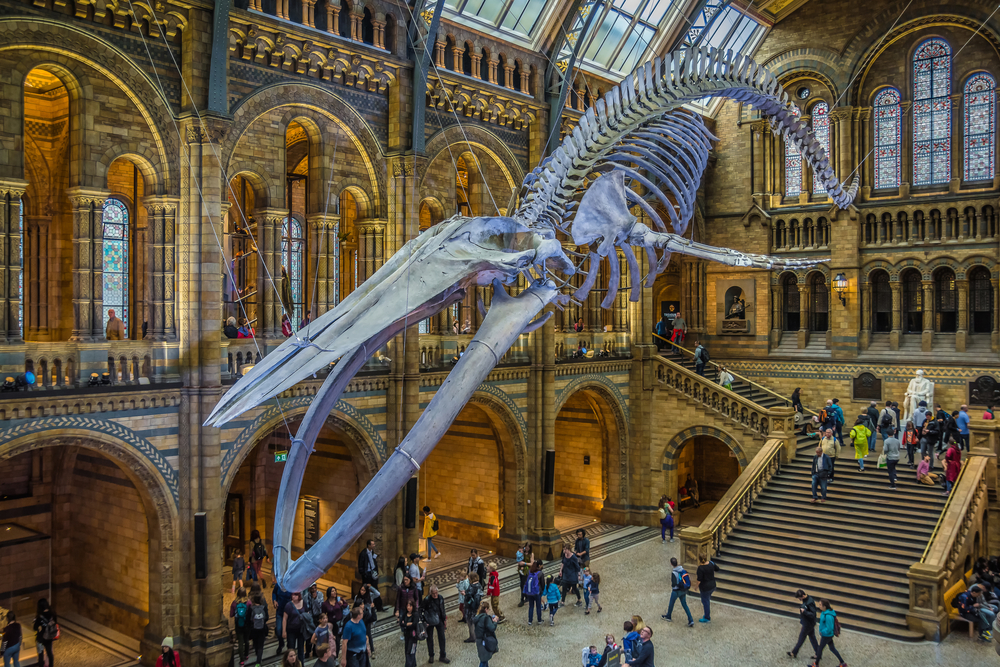 Ride On The Hop-On Hop-Off Bus
On a sunny day, there is nothing better than sitting on top of the open-air London tour bus and enjoying the sights. It's a perfect no-stress way to see all the London landmarks.
You can get on and off at any stop location you wish and get back on when you wish. Children will love the top seat of the bus but it's not fun if it's cold and rainy.
If you wanted to stay on the bus for its whole journey you can and you would probably see most of the London highlights but it may take a long time.
London traffic can be horrible and often the bus is stuck in the traffic moving nowhere.
However, if you are prepared and have enough snacks it's a great way to see the whole of London quickly and easily.
One of the things that should be on top of your activities for kids in London list.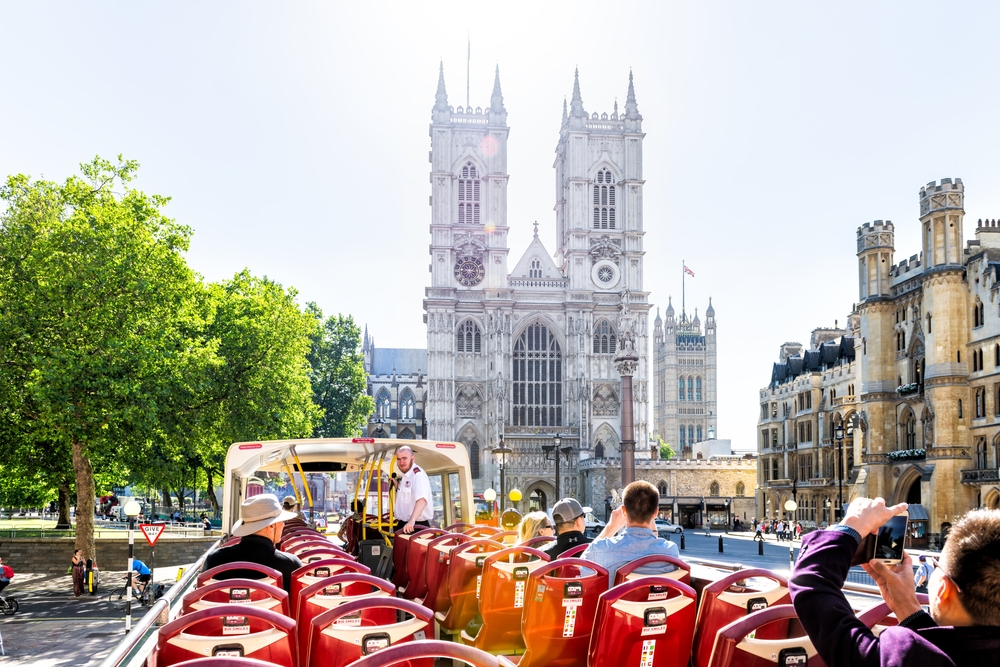 Enjoy A Children's Afternoon Tea
Afternoon Tea in London is a must for any family, it's a great way to celebrate, do something special, and take part in an English tradition that goes back centuries.
And you will be pleased to know that there are a lot of places that do afternoon tea themed, especially for children. These afternoon teas will make your children feel extra special.
Currently, Brigits Bakery has a Paddington Bear Afternoon Tea on a London bus. The Ampersand Hotel does a Jurassic Park theme children's tea.
One Aldwych has a delicious Charlie and the Chocolate Factory-themed offering and Sofitel London St James has an interactive children's theme tea.
For those that love Peter Pan and want to feel like they are flying, the Aqua Shard offers tea on the 31st floor with an incredible view.
And Harry Potters Fans will love the Potion Room's Wizard-Themed Afternoon Tea and for those, a little older Lady Whistledown invites them to a Birdgerton-themed tea at The Lansborough.
Whichever you pick it will, be an experience you will all remember and is one of the things to do in London with the kids.
Book A Harry Potter Walking Tour with Magical Afternoon Tea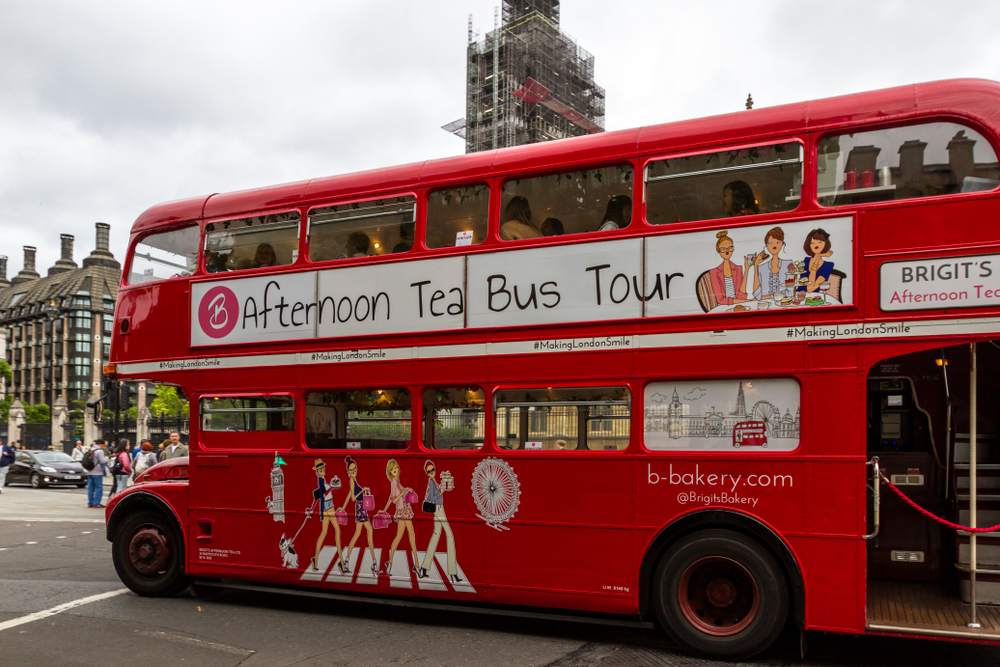 Explore The Shrek Adventure
If your children are smaller they will love the Shrek Adventure. Called an interactive fairytale experience you go on an adventure with various characters to meet and greet Shrek.
You go on a 4D flying bus, through a swamp, ride in Rumplestiltskin's carriage, visit the Poison Apple Pub, take a trip to the dungeon enter the maze of mirrors, and much much more.
It's a lot of fun and this place is packed with Dreamwork characters. It's recommended for children from 6 -12 years.
One of the most fun things for kids in London.
Book The Shrek Adventure here.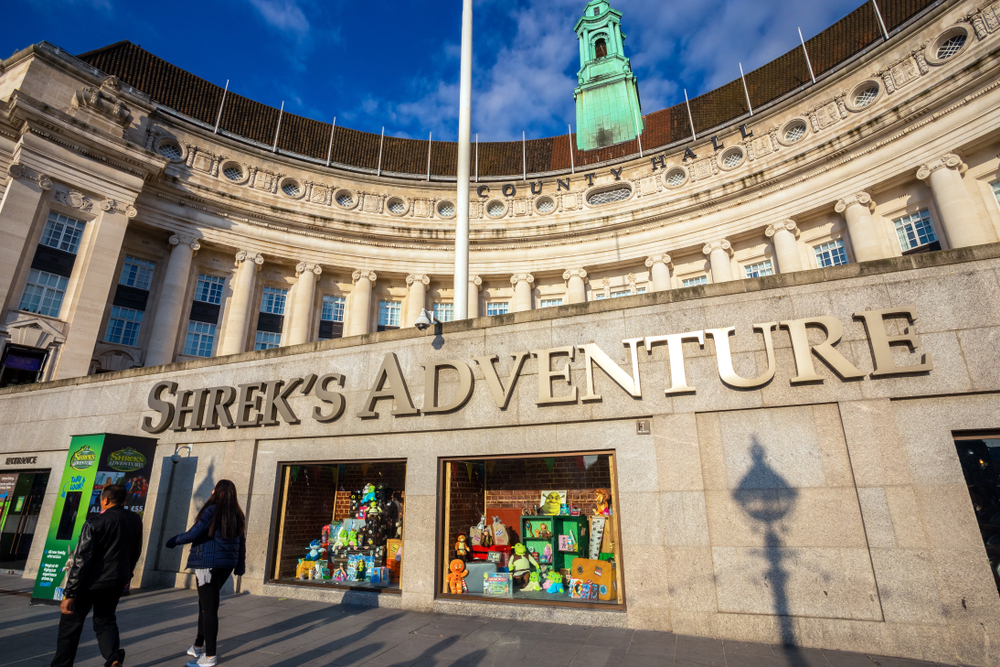 Ride The London Eye With Kids In London
If your child isn't scared of heights then a trip on the London Eye is a must. It's one of the tallest observation wheels in the world and the view of London is breathtaking.
The wheel contains capsules that seem to soar above Londond and provide 360-degree views of Londond.
Expect to see all the London sights and on a clear day you can see Windsor Castel which is 23 miles from London.
A full rotation takes about 30 minutes so it does move very slowly and it's beautiful at sunset or in the dark with all the twinkling lights.
It's a great way to see London and one of the best London family attractions.
Book Your London Eye Tickets Now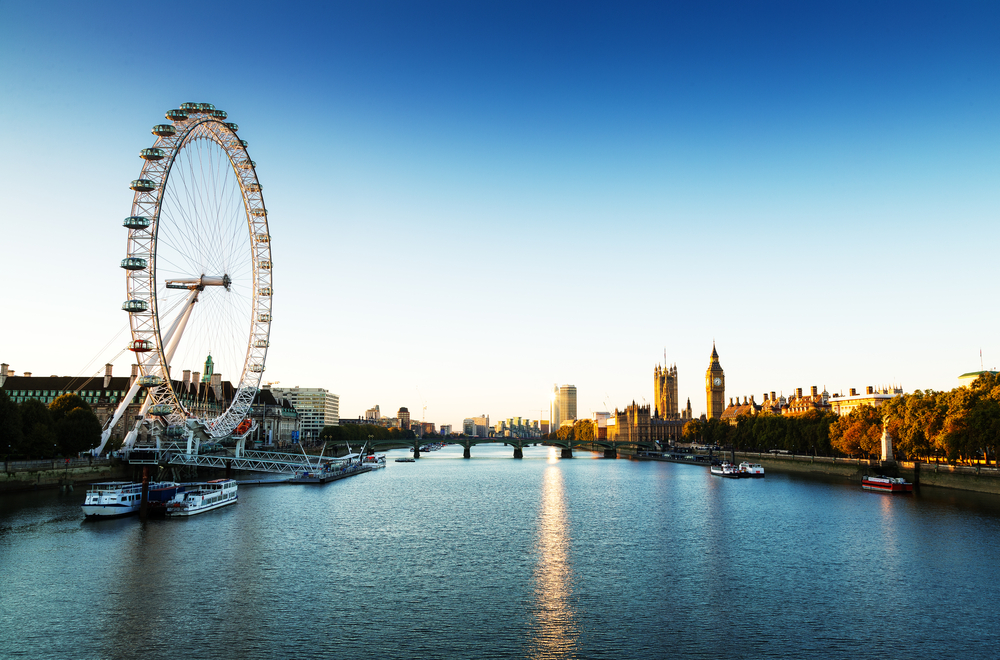 Take A Tour Of The London Underground
If you have a tween chances are they will find a London Underground Tour really interesting. You might be surprised by the secrets that are hidden in the underground system.
Travel through history from the oldest station to the newest station and hear about the haunted and disused stations.
There really is more to the underground or Tube as it is referred to than first meets the eye.
It's a really interesting tour that will engage children who are a little bit older. This is one of the more unusual things to do with the kids in London.
As is seeing a bird's eye view from the London Eye.
Secrets of the London Underground Walking Tour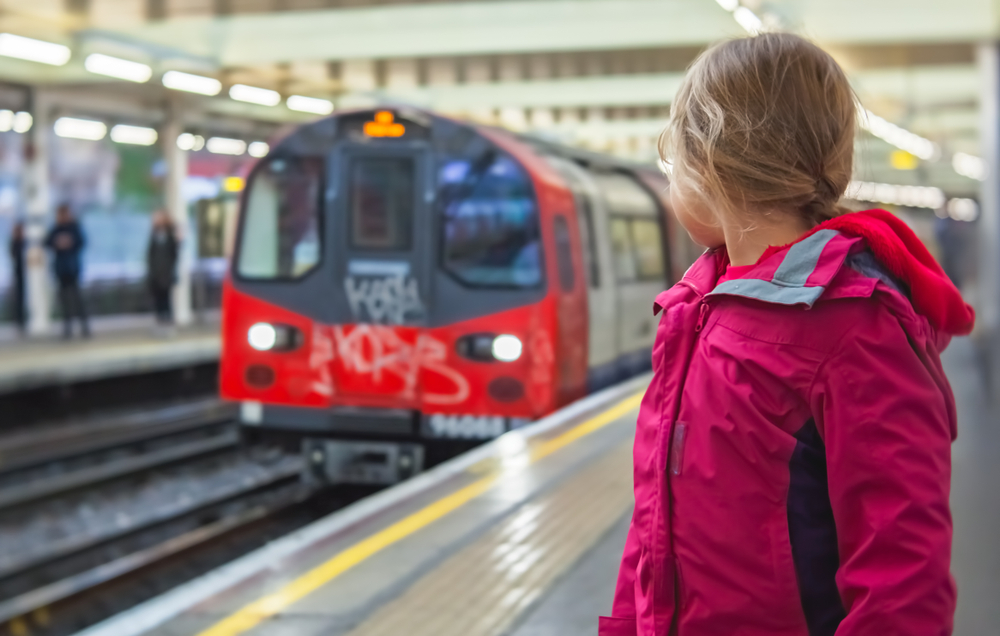 Cheer Yourself On A Cloudy Day At Dopamine Land
If it's a dark gloomy day in London and you want to do something to cheer you and the kids up then a trip to Dopamine Land will do the job.
Whatever the age of your children they will love it here and under twos go free.
It is hard to describe this place. It's a multisensory experience that combines media, technology, and play.
The day sessions are perfect for families and during school holidays it opens earlier, especially for families.
There are rooms full of cushions and pillows ripe for a pillow fight, rooms full of everchanging lights, a mazed mirror room, and much much more.
The experience last between 30-50 minutes depending on how long you stay in each room.
Due to the nature of this attraction, it isn't suitable for children who are sensitive to bright flashing lights or overstimulation so check before that this will be suitable for you and your children.
This is lots of fun and children will love it. It is one of the best activities for kids in London.
Rubens At The Palace is a great hotel to stay with kids in London.
Wander Around The Tower of London
This infamous UNESCO-listed building holds secrets that children will love. A historic palace, a fortress, and a prison, this place has stories to tell.
Founded in 1066 touring the Tower of London is a fun activity for children who love history.
You get to see the famous Yeoman Warders, see the Crown Jewels, and listen to tales of people who were at once time imprisoned in its walls.
The area around The Tower of London is also very beautiful and rather quieter and more tranquil than other places in London.
If you are wondering what to do in London with kids then a visit should be high on your list.
Book Tower of London Early Access Tour with Beefeater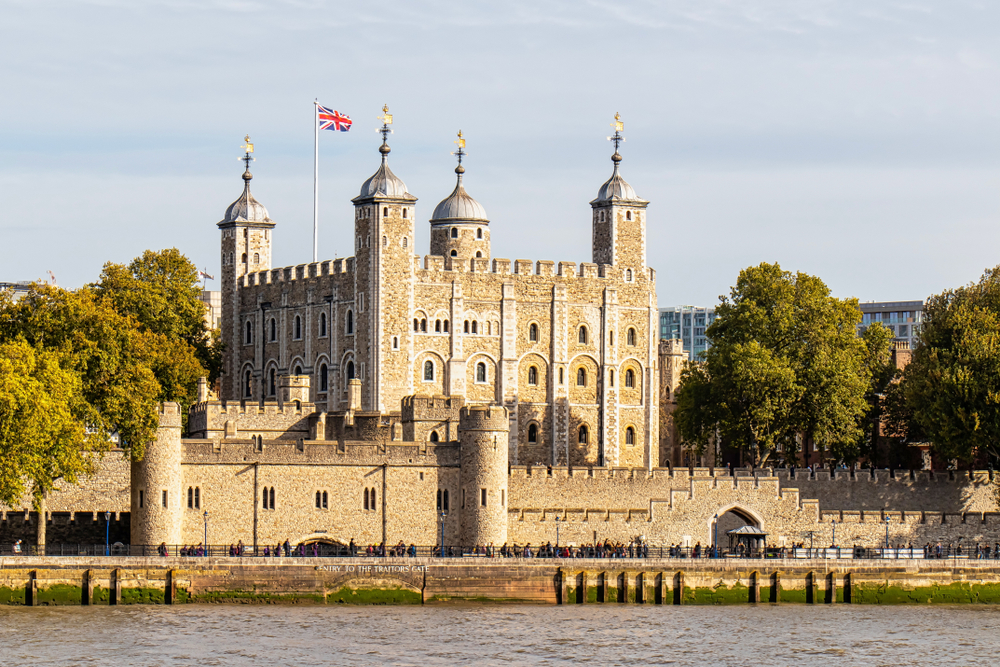 Mix With The Stars At Madame Tussauds
No visit to London with kids would be complete without a trip to Madam Tussauds. Here they have more than 250 lifelike figures of your favorite celebrities and so much more.
Millions of people flock through the doors of this famous attraction and if your children are into celebrity culture they are going to love it here.
Here your children can mix with A-list celebrities, sporting legends, political heavyweights, The Royal family, and historical icons all made out of wax of course.
You can join the Royal family on the balcony, explore the jungle of Kong: Skull Island, walk the tun way with Cara, and much more.
It's a lot of fun here and will occupy you for hours. A visit here is one of the best things to do with the kids in London.
Book Your Madame Tussauds Ticket For Easy Entry.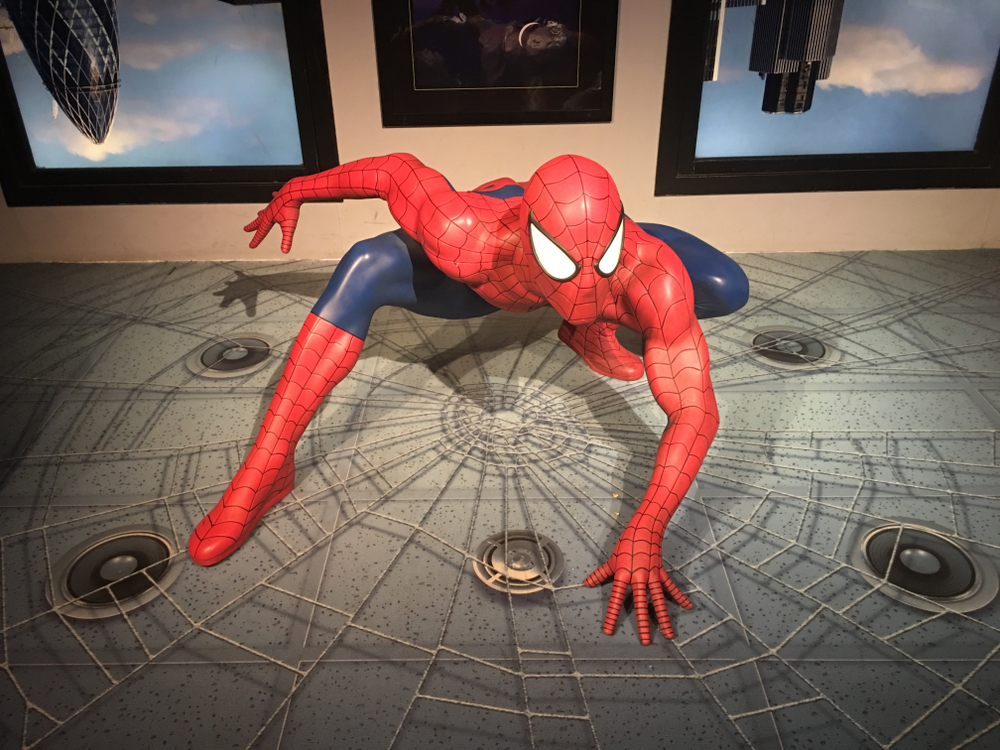 Play Grown Ups At KidZania
This is another great rainy day family activity in London. Designed for children from 4 – 14 KidZania London is an interactive indoor city where children get to role-play activities.
This 4-hour experience might have your child become a firefighter, a surgeon, a pilot, or the next acting sensation. And the best bit is they are entirely in charge of the experience.
The activities are designed to teach children essential life skills without them even knowing it is happening. It's an incredible experience that children will love
This is one of the best attractions for kids in London.
Book Your KidZania Tickets Now.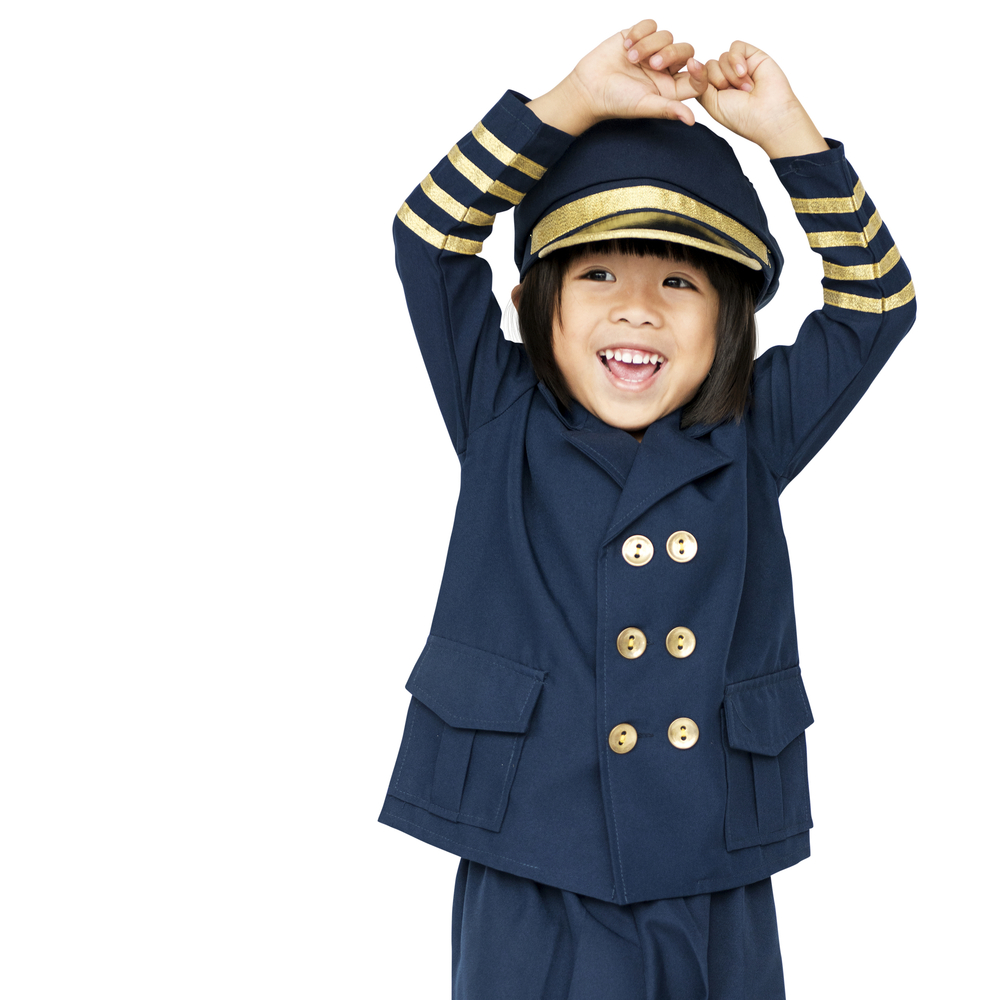 Go On A Film/Literary Tours
If you are traveling with tweens and teens then perhaps one of the London Film Tours might be a great way to explore London.
London is the center of lots of their favorite films and it's a fun way to see the sights in a way that will engage them.
Film Tours in London include Harry Potter Walking Tours, Notting Hill, and Star Wars Film Locations, or go a bit more literary with a Sherlock Holmes Tour or a James Bond tour.
And of course, for the younger ones, there is always a Paddington Bear Tour or a Mary Poppins Tour.
Or visit locations for the Netflix series The Crown or perhaps a film Superheroes Tour. And for the older children, a Gangster Tour might be right up their street.
Whatever your child loves be it books or films there is a tour for it. These are a great way to engage children in seeing sights in a way that isn't boring to them.
Going on a film tour is one of the London family attractions that everyone will enjoy.
If you are looking for a family-friendly London hotel The Athenaeum Hotel & Residences really do make sure your children are taken care of.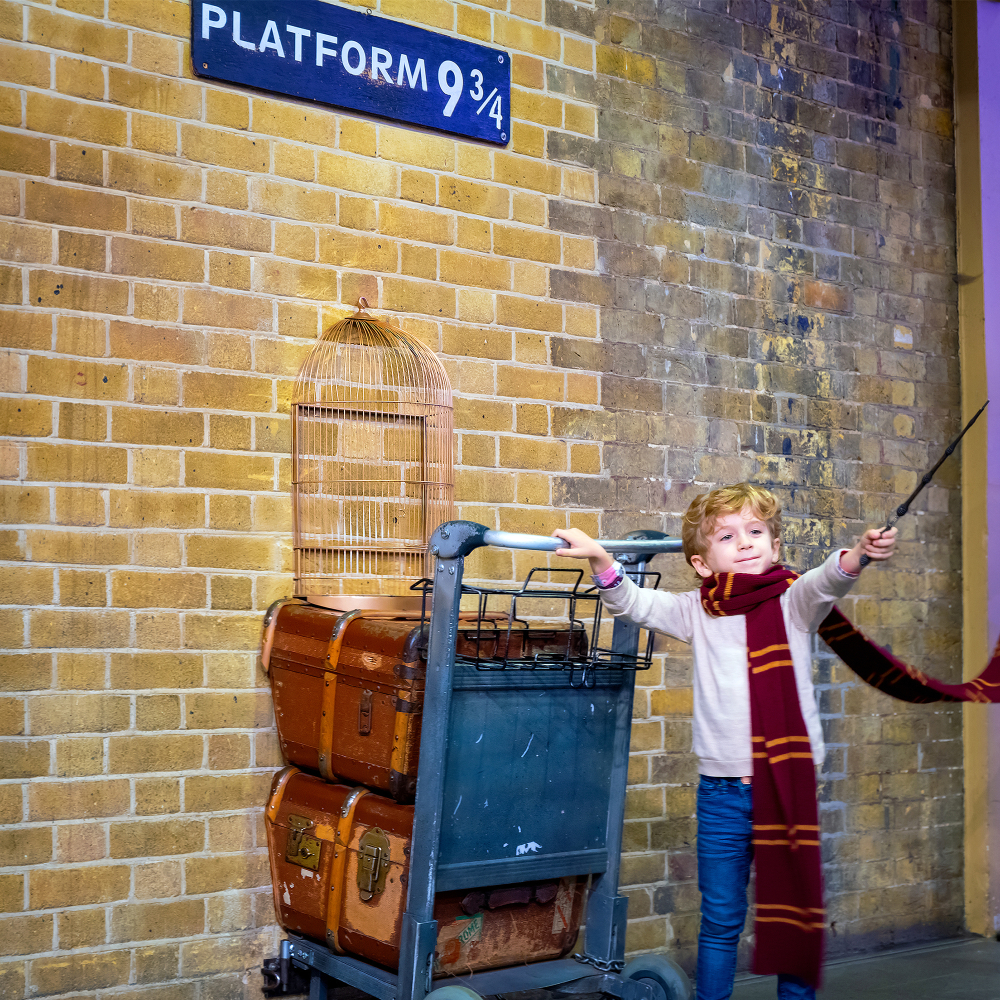 Go On A Treasure Hut At The British Museum
The British Museum is an impressive building that is bound to make any child look up in awe. It's a treasure trove of objects and artifacts from all around the world and of course, is free to enter.
It's the sort of museum that has something of everything but might bore children quite quickly.
However, when you make these trips into treasure hunts they become much more exciting for all involved.
There are kids' activity booklets at the information desk. There are also some hands-on exhibits that are perfect for kids.
The museum has missions featured in six galleries for children to enjoy and explorer trails. If you do a little research before you go a trip to the British Museum can be fun for everyone.
If you really want to make the best of it get a guide to take you on a personalized treasure hunt based on what your children love or join in some of the organized treasure hunts.
These hunts can be so much fun and one of the best things to do with the kids in London.
Book A Private Family & Children British Museum Tour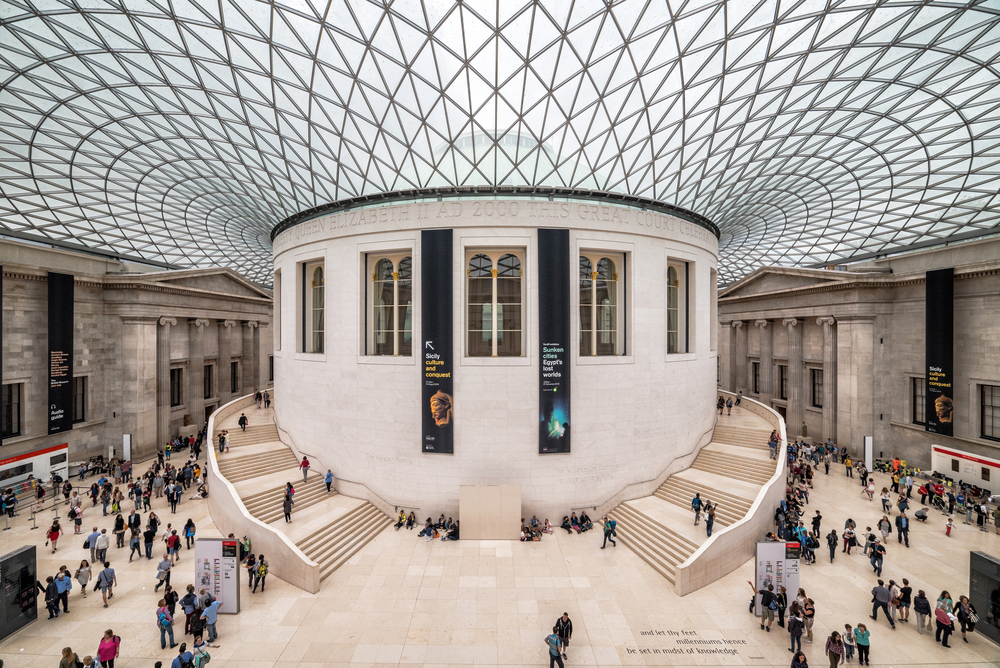 Packing List When Visiting London With Kids
If you will be traveling, either by plane or by car to London, here are some tips on how to pack lightly.
A concealed travel pouch may be one of the most important items you bring along when experiencing Covent Garden restaurants.
It is always important to protect your personal information. Identity thieves are everywhere.
This unisex RFID-blocking concealed travel pouch is lightweight and comes in several colors. It has lots of organization to give you peace of mind.
You can place it under your clothes next to your body to carry your ID safely.
If you have a pouch already that does not come with RFID protection, as I do, these RFID sleeves are the perfect solution.
This configuration comes with enough credit card sleeves that the entire family would be protected. They are slim too, so they will easily fit into your pouch or wallet.
If you are planning on taking a lot of pictures with your phone you will definitely want to consider an external charging battery.
This Anker high-speed phone charging battery is the exact one I carry with me on all of my trips.
It can be used on a variety of phones, not just an iPhone like I have. And wow is it fast!
My daughter gifted me with this FugeTek selfie stick and tripod setup for my birthday. I absolutely love it! It is made of lightweight aluminum and so easy to use.
It has Bluetooth connectivity and is a breeze to use for taking photos during your Covent Garden activities.
You will want to bring your own refillable water bottle with you.
I never leave home on a trip without my Bobble filtration bottle. The 18.5-ounce size is perfect for hiking and it fits nicely in the pocket of a backpack.
The replaceable carbon filter ensures fresh water when you want it.
Then this collapsible silicone foldable water bottle would work well for you. Would not take up much space at all.
You will want a backpack or daypack with you to store snacks, your water bottle, phone, extra clothes, etc… No matter the time of day or evening.
This foldable water-resistant backpack would be great.
It is very affordable and is available in many color options for you to choose from. The fact that it folds down into a zippered pouch will make it easy to pack.
—
Whether you have 3 days in London or not, when it comes to London with kids there is so much to do. London with the kids can be a really enjoyable experience you just need to plan a little.
Visiting the markets in London would be a fun thing to do with your family!
There is so much for kids in London to enjoy from the museums to specially designed experiences.
Just choose which one works best for you and your family. London attractions kids come to in all shapes and sizes and whichever of these you take part in I know you will have a great time.

You can also take the kids to see the Prime Meridian. There are so many fun things to do in Greenwich London.