Are you looking for the best restaurants in Covent Garden? You are in the right place.
In this article, I will walk you through various Covent Garden restaurants. These places are rated highly and offer something a little different.
Eating in Covent Garden is one of the best things to do in London. Not only is this area special but these restaurants are some of the best restaurants in London.
Planning your trip to London last minute?
Make sure to book ahead! Hotels and tours often sell out the closer you get to your trip. Here are our top pics for London!
Top Experiences and Tours In London:
Best London Hotels:
There are so many cool things to do in Covent Garden!
Whether you are looking for a romantic date spot, a pre-theatre dinner, international cuisine, or vegan food Covent Garden delivers.
The only problem you will have is deciding which Covent Gardens restaurant to choose.
There is so much to do and see in Covent Garden, it's more than just a shopping area. Having lunch at one of the cafes in Covent Garden is a great way to take in the atmosphere and people-watch.
Having dinner in Covent Garden is also pretty special. At night this area takes on a whole atmosphere of its own.
Whether you grab dinner before watching a show or have a romantic meal with your partner I know you will have an amazing time.
So are you ready to see the places to eat in Covent gardens that I have chosen for you?
Grab a drink and some snacks and let me walk you through what I think are the best restaurants in Covent Garden.
I have The Ultimate 1 Day In London Itinerary for you if you are short on time.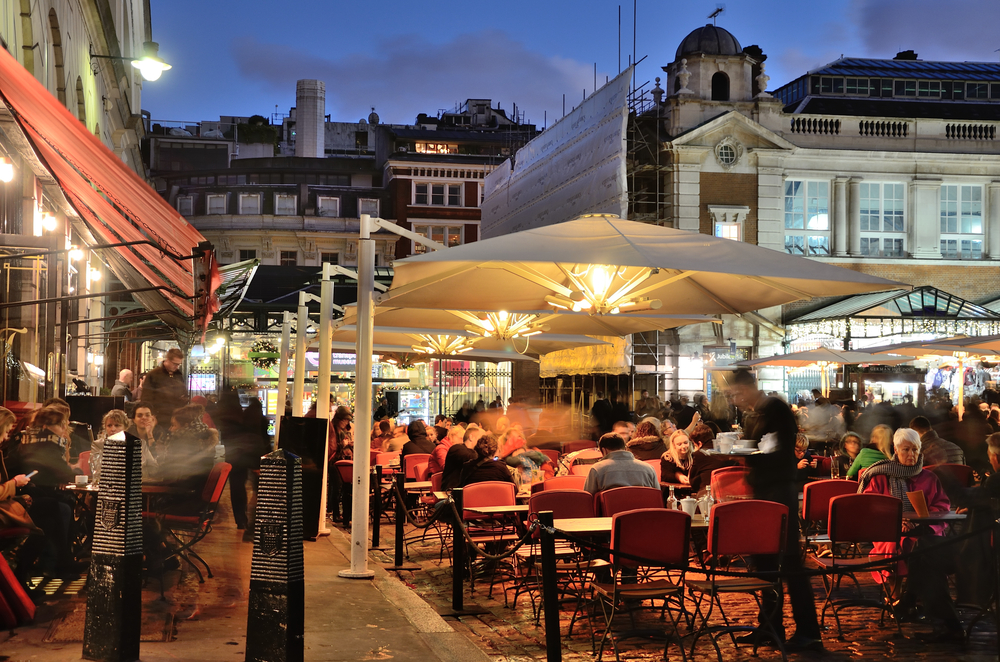 15 Best Restaurants In Covent Garden London Not To Miss
Clos Maggiore
If you wondering where to eat in Covent Garden and are looking for a romantic place for dinner Clos Maggiore is it.
It's a modern French restaurant with a decor that screams romantic and whimsical.
The inside of this restaurant is stunning. The ceiling is covered with flowers and vines which creep their way down the walls creating an almost fairytale feel.
It is inspired by the country inns of the South of France and Tuscany.
There are also log fires, mirrored walls, and a beautiful conservatory with twinkly lights. Everything about this cozy restaurant is perfect for a date night or a special celebration.
The food is also excellent using local and seasonal products. This restaurant has consistently been awarded multiple AA-rosette awards.
This is a restaurant where you savor everything and take your time.
The menu contains items such as 'Wild Garlic Risotto, Heritage Cherry Tomatoes, Pesto, Parmesan Crisp', 'Roasted Monkfish, Shaved Fennel.
Also, 'Orange, Saffron & Calamansi Sauce' and 'Cornish Lamb Cannon, Crispy Belly, Sweetbread, Crushed Peas, Lamb Jus'.
It is one of the more expensive Covent Garden restaurants but here the experience, food, and wine are elevated. This is one of the best places to eat in Covent Garden.
After dinner, consider exploring some of the best bars in Covent Garden.
Dishoom
If you are looking for a Covent Garden Indian restaurant then may I recommend Dishoom. What most people don't know is that Indian food is one of the most popular types of food in the U.K.
And Dishoom has gained quite a reputation.
At Dishoom they mix vintage decor and luxury touches with Indian street food to create something rather special. Let's just say it has captured the British hearts so it must be good.
It's one of the best places for breakfast in London serving Bacon Naan Rolls for example. They also serve the best brunch in Covent Garden.
The food is all Indian and there is a large selection but not too much to be overwhelming. According to the reviews whatever you eat here, it will be delicious.
They also have an extensive vegan menu so if you are looking for a vegan restaurant in Covent Garden that will please everyone this is it.
I can't recommend this place enough they do serve some of the best Covent Garden food.
Visiting here is one of the best things to do in Covent Garden!
Hawksmoor
If you are looking for the best places to eat near Covent Garden and you love steak then Hawksmoor is the place.
This steak and seafood restaurant serves great food in a wonderful atmosphere.
It is located in the old Watney-Combe brewery and is tucked down a side street a couple of minutes walk from Covent Garden.
The staff is friendly, the food is always good and the cocktail menu is a lot of fun.
Steaks come in four different cuts and there are also large cuts available which you pay for by weight. The list of sides to accompany your steak are endless.
They also do some excellent fish dishes for those who want something lighter.
This is a laid-back Covent Garden restaurant serving great food and is perfect for any occasion.
If breakfast is more your thing, there are many places to have breakfast in Covent Garden.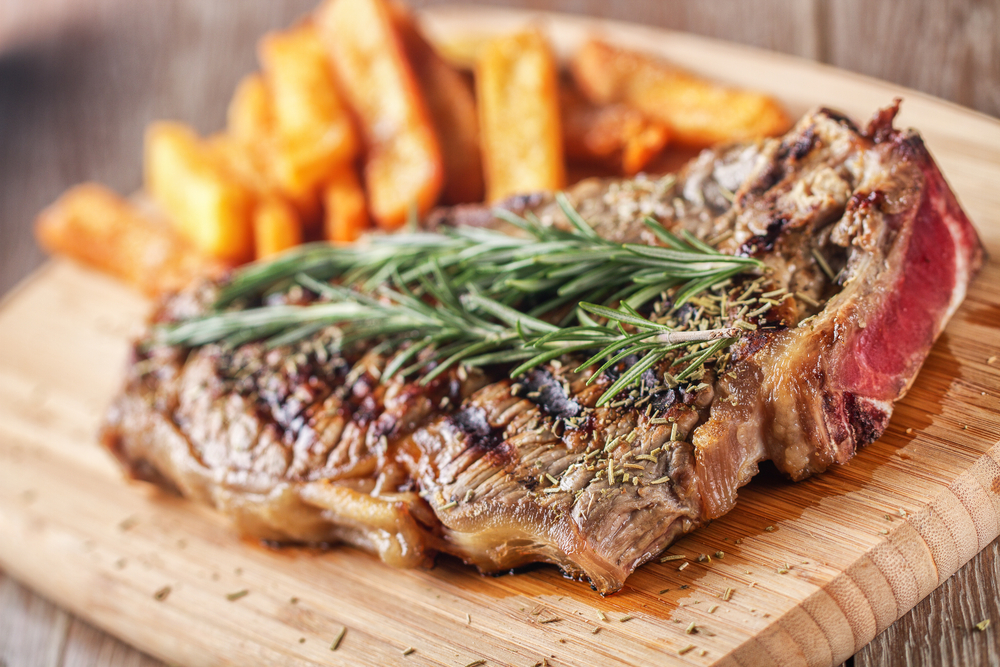 The Ivy Market Grill
The Ivy Covent Garden is somewhat of a classic with many famous guests occupying its dining halls. But don't let that turn you off as there is nothing stuffy about this place.
Inside it's stunning in a traditional theatre kind of way with the walls decorated with pictures of stars from the stage and screen. It's glamorous yet cozy.
It is open for breakfast, London afternoon tea, and lunch and dinner. Expect to pay a little over the odds but it's not as expensive as you might think.
The menu contains items such as 'Spring Pea and Whilted Nettle Soup', MonkFish and Prawn Curry,' and 'Traditional Fish and Chips'. They also cater very well to vegans and vegetarians.
If you are wanting a real English experience then the food at Covent Garden doesn't get much better than this. It's also one of the Covent Garden outdoor restaurants with an area outside to eat.
Rules Is One Of The Best Restaurants In Covent Garden London
This Covent Gardens restaurant is really special. Why you might ask? Oh because it's only the oldest restaurant in London.
Established in 1798, Rules serves Briitish Food in Edwardian surroundings. It's the epitome of all things British. If you are wondering where to eat in Covent Garden this is a great option.
Expect to find menu items like fish pie, roast lamb, and leek and mushroom pie. It is also known for its game dishes.
It's in the medium price range with main courses coming in between $25 to $50 which isn't bad for the type of establishment it is.
If you want something a little less formal they have a great cocktail bar upstairs. It is said that Edward VII and his mistress Lillie Langtry dined here.
For that true English experience, this is one of the places to eat in Covent Garden.
The Petersham
If you are looking for somewhere to grab lunch in Covent Garden The Petersham may be perfect for you.
Here you will find seasonal produce made with quality ingredients. It's also one of the Covent Garden outdoor restaurants.
This restaurant has what it calls a slow food ethos using only seasonal vegetables and fruits and cutting down on food miles as much as they can.
The founders also run a farm in Devon where all the meats and eggs come from.
This farm-to-table restaurant serves incredible food with an Italian twist. It's all about simple sophistication and the restaurant is full of plants and incredible flower displays.
They do a great London afternoon tea here and also offer pre-theatre specials. This is one of the best places to eat in Covent Garden.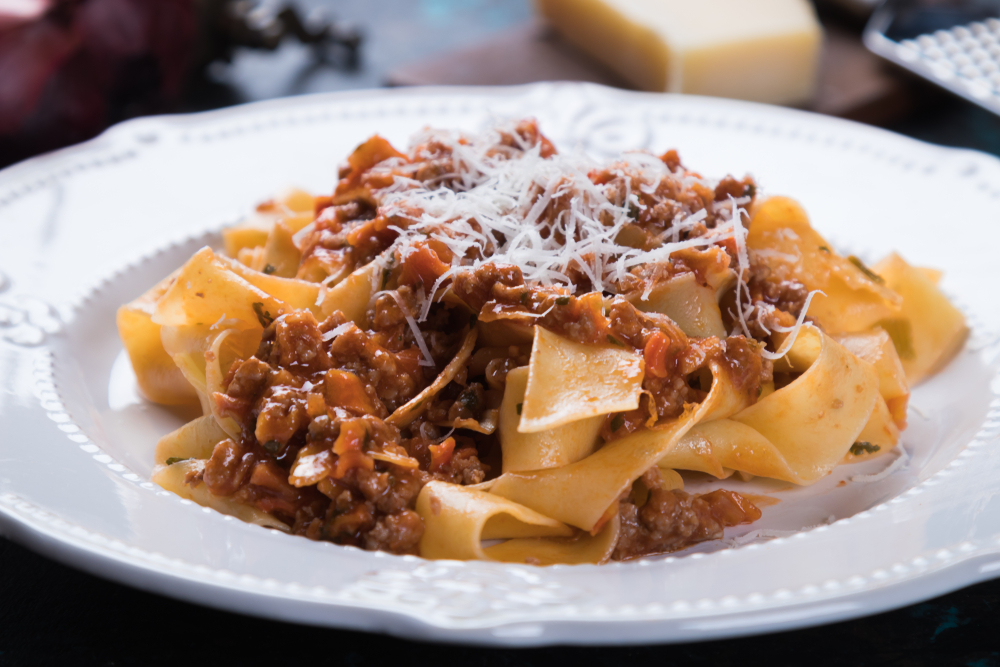 Ave Mario
If you are looking for a unique London restaurant in Covent Garden then this is it. It's the perfect place for an incredible meal and that oh-so-perfect Instagram shot.
This Covent Garden Italian restaurant is unlike any other Italian restaurant you have ever visited.
The floor and walls are geometric patterns of black and white stripes and the seating is bright red. It's certainly eye-catching. Oh, and to get to the bathrooms you go through a rainbow tunnel.
This is the place to come if you are hungry because the meals here are huge and smothered in cheese.
The menu contains items such as giant carbonara ravioli, giant veal cutlet, and delicious-sounding pizzas.
But whatever you do save room for the 24-inch tall stracciatella ice-cream cake that's cut at the table.
This isn't the place to come for peace and quiet because this place is 'in your face' and loud.
It's perfect for a group of friends or a family as children will love this over-the-top place.
Definitely one of the best restaurants in Covent Garden.
Parsons Is One Of The Restaurants in Covent Gardens Not To Miss
If you are after a quiet unassuming London restaurant in Covent Garden and love seafood then Parsons is the place for you. It serves simply prepared fish that is delicious.
It's a fun restaurant that doesn't take itself too seriously. The menu changes with the season and they only ever use the best ingredients.
It's open from noon so is a great place for a lighter lunch in Covent Garden. Menu items include fresh oysters, 'Severn & Wye Smoked Salmon with Guinness Bread'.
Also, 'Shetland Blue Shell Mussels and Cider', and 'Whole Rye Bay Bass' to share.
This place is getting quite the reputation and for those, that love fish served at its best this place is a must.
Café Murano
If you are after an Italian restaurant in Covent Garden that serves authentic style dishes this is it. This place is sister to the Mayfair branch which has a Michelin star so expect great food.
Inside it's all leather, wood, and brass but yet manages to stay light and airy. The atmosphere is cozy and welcoming. It's one of the best cafes in Covent Garden.
Many people praise the mushroom ragu with grilled polenta but other things on the menu sound equally delicious.
'Salt cod fritters, parmesan & lemon' and 'Chard, broccoli, and chili frittata' to mention a few.
This restaurant is owned by highly-regarded chef Angela Hartnett and really serves some of the best Covent Garden food.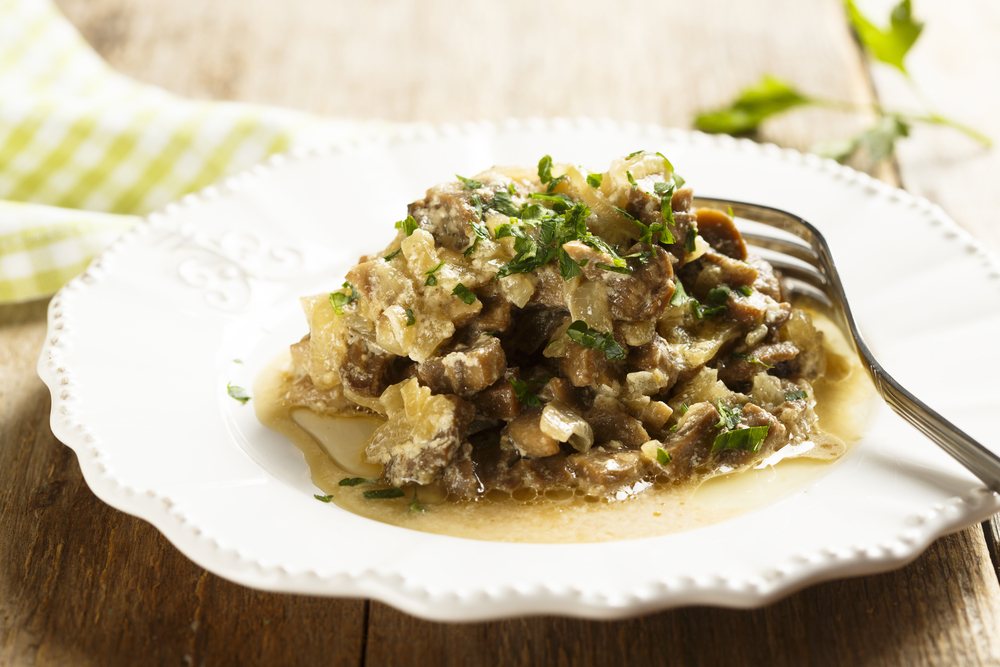 Sarastro
This over-the-top restaurant in Covent Garden calls itself 'the show after the show'.
Named after a character in Mozart's 'Magic Flute' it's a mix of Mediterranean food with a Turkish twist, fun, and music.
On different days of the week, this restaurant hosts its own musical events from Opera to the '80s. It's a place to really make an evening of it.
The menu is a mixture of mezze platters, baked fish, lots of lamb options, and pasta. They also cater well to vegetarians and vegans.
If are after a great night out with friends, a fun date night, or a joyous family evening this is the place to go.
Din Tai Fung
Din Tai Fung is by many believed to have 'the best dumplings in the world' and they have been awarded the Golden ChopSticks Award two years running.
The steam dumping here really is out of this world.
This London restaurant in Covent Garden is their flagship location and it's a light airy restaurant with some quirky fixtures and fittings.
It's an east meets west, meeting of two cultures kind of place, very modern and rather beautiful yet simple.
When it comes to the food there is a lot on offer but most come for the dumplings.
On the menu, you will find soups, stir-fries, rice dishes, and pages of steamed dumplings in all kinds of flavors to choose from.
If you love oriental food and want something lighter to eat then this is where to eat in Covent Garden. It's also one of the Covent Garden outdoor restaurants with an area to dine outside.
Wahaca
Good Mexican restaurants are few and far between in the U.K. Wahaca is one of the good ones and if you love Mexican food you will love this place.
It's the brainchild of Thomasina Miers a former MasterChef winner who, after a trip to Mexico decided the British people needed to taste great Mexican food.
Inspired by Mexican street food expect all your Mexican favorites and a few surprises.
The menu contains items such as Mexico City nachos, a range of tacos, quesadillas, burritos, and rainbow bowls. They cater really well here to vegans and vegetarians too.
Oh and this was the first restaurant group to go carbon-neutral in the U.K. This is a great place for a quick brunch in Covent Garden.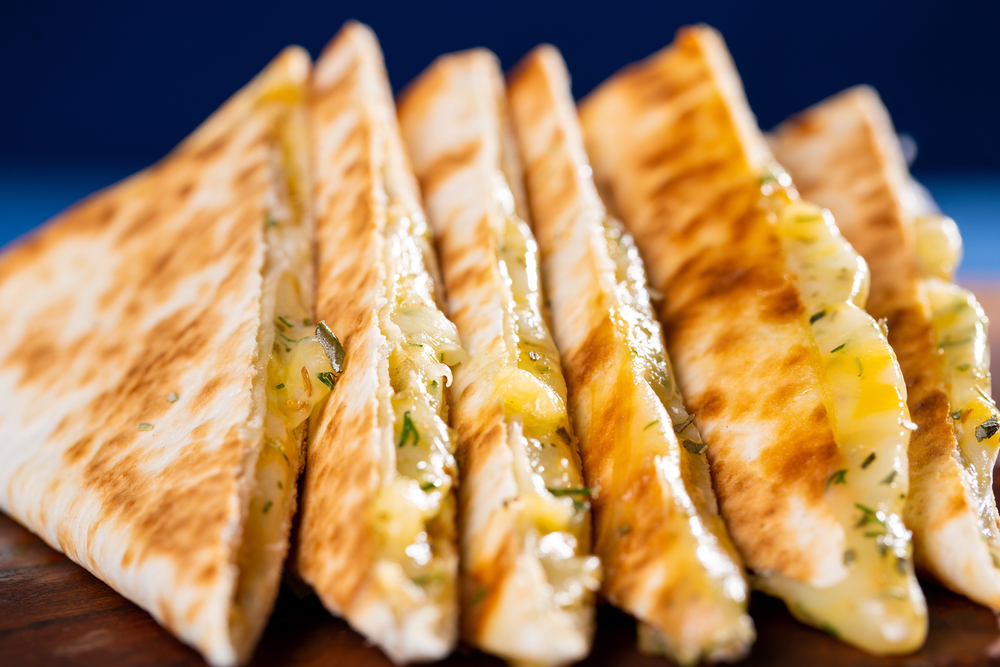 The Black Penny
For a more relaxed atmosphere, this coffee shop-come restaurant serves some of the best food in Covent Garden, London.
It has a rustic feel inside with exposed brick and wood paneling and has a fresh airy feel to it. It is one of the best cafes in Covent Garden.
The menu isn't huge but it's great for breakfast or a light lunch. They mainly serve breakfast items, oats all day buns, and hashes.
The wild mushroom and polenta are said to be excellent as are the Bubble and Squeak.
They also serve an array of cocktails and alcoholic beverages. This restaurant is open until 6 pm most days and is great if you looking for somewhere with a chilled-out vibe.
Avobar
A restaurant inspired by Avodoes, as the name suggests, is what Avobar is all about. This superfood restaurant serves creative dishes with an avocado twist.
The ingredients are sustainably sourced, the flavors exciting and most of the food is vegan and vegetarian friendly, in fact, 80% of the menu is suitable for vegans.
It has a modern coffee shop vibe with a relaxed atmosphere and decor that looks like it's out of a magazine all light, wood, and plants. It's an elegantly simple and modern place.
The menu is a delight of well, avocado. 'Avo Scrambled Eggs Croissant', 'Matcha Pancakes', 'Avo Açai Bowl, and 'Avo Bun Burger' all make an appearance.
They also serve the best brunch in Covent Garden.
Cinnamon Bizarre Is One Of The Indian Restaurants In Covent Garden London
If you are after an afternoon tea in Covent Garden that is a little bit different then this is the place to come.
This Indian-inspired afternoon tea comes with an array of Indian delights and is a really unique offering.
Open from midday until late this Covent Garden London restaurant is a great place for lunch or dinner.
Cinnamon Bizarre is inspired by Indian Bazaars, not only does it look like a bazaar inside but the innovative and vibrant dishes add to the atmosphere. They also have great dishes here for vegans.
Here it is all about new and interesting flavors cooked incredibly. 'House-Curried Popcorn', 'Watermelon Chaat' and 'Bombay style vegetables with cumin brioche' all make an appearance.
The 'Grilled Pink Aubergine with Sesame peanut crumble', 'Kolkata Style Jackfruit Curry' and the '"Future 50" Kofta' will all please the vegans no end. The Dessert also sounds delicious too.
This place has a real atmosphere and vibe which can't help but make you happy and the food really is just the bonus on top.
If you are wondering where to eat in Covent Garden this Indian restaurant will delight you.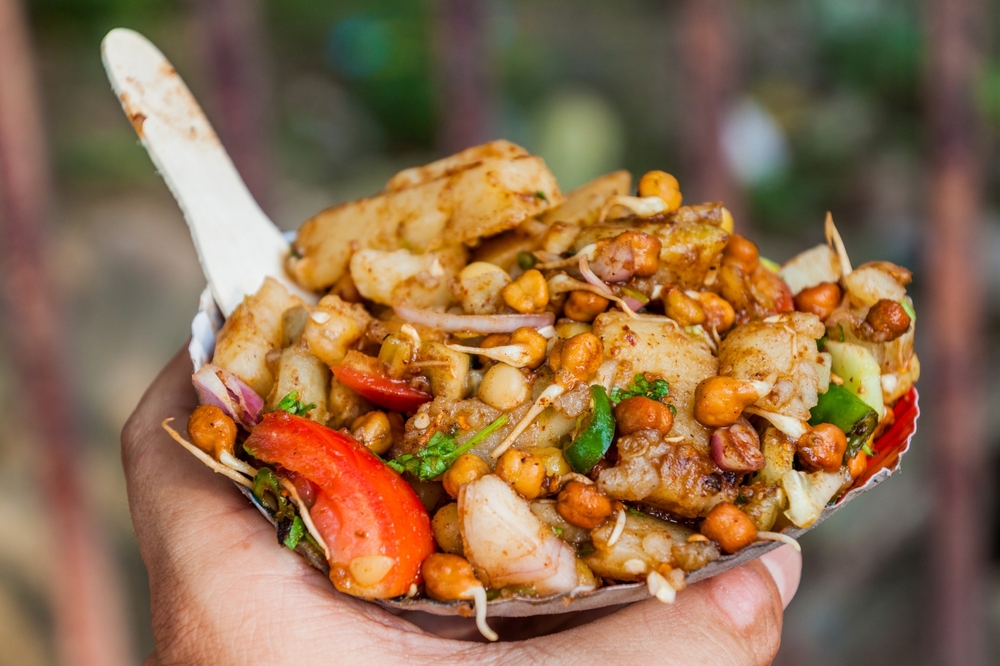 Packing List When Visiting Restaurants In Covent Garden
If you will be traveling, either by plane or by car to London, here are some tips on how to pack lightly.
A concealed travel pouch may be one of the most important items you bring along when experiencing Covent Garden restaurants.
It is always important to protect your personal information. Identity thieves are everywhere.
This unisex RFID-blocking concealed travel pouch is lightweight and comes in several colors. It has lots of organization to give you peace of mind.
You can place it under your clothes next to your body to carry your ID safely.
If you have a pouch already that does not come with RFID protection, as I do, these RFID sleeves are the perfect solution.
This configuration comes with enough credit card sleeves that the entire family would be protected. They are slim too, so they will easily fit into your pouch or wallet.
If you are planning on taking a lot of pictures with your phone you will definitely want to consider an external charging battery.
This Anker high-speed phone charging battery is the exact one I carry with me on all of my trips.
It can be used on a variety of phones, not just an iPhone like I have. And wow is it fast!
My daughter gifted me with this FugeTek selfie stick and tripod setup for my birthday. I absolutely love it! It is made of lightweight aluminum and so easy to use.
It has Bluetooth connectivity and is a breeze to use for taking photos during your Shoreditch axtivities.
You will want to bring your own refillable water bottle with you.
I never leave home on a trip without my Bobble filtration bottle. The 18.5-ounce size is perfect for hiking and it fits nicely in the pocket of a backpack.
This replaceable carbon filter ensures fresh water when you want it.
Then this collapsible silicone foldable water bottle would work well for you. Would not take up much space at all.
You will want a backpack or daypack with you to store snacks, your water bottle, phone, extra clothes, etc… No matter the time of day or evening.
This foldable water-resistant backpack would be great.
It is very affordable and is available in many color options for you to choose from. The fact that it folds down into a zippered pouch will make it easy to pack.
—
As you can see when it comes to Covent Garden London restaurants there really are so many to choose from. Eating at Covent Garden really is a pleasure.
What always surprised me is how varied the food at Covent Garden is. Whatever you yearn for, chances are you can get it here. The vegans and vegetarians are catered for really well here too.
If you are looking for Neal's Yard restaurants may I recommend Cassanova & Daughter, 26 Grains, and The Barbary as they are all excellent.
Whichever of these Covent Garden restaurants you visit I know you will have an amazing time.
If you have 3 days in London, plan to spend some time exploring the Covent Garden restaurants!
Please come back and tell me about it or put your recommendations in the comments so others can see.