Are you traveling to Prague? Are you searching for information so you are more prepared once you arrive in Prague?
You have come to the correct place because I have spent time in Prague. Here I have listed 17 things to know before traveling to Prague. This is important information that I think will be most helpful for you.
Read how to avoid getting sick on a plane if you are flying into Hungary and are looking for tips on remaining healthy to enjoy your holiday.
If you are flying a long distance while traveling to Budapest, read my 7 tips for surviving long haul flights.
Prague is the capital city of Czechia (formerly the Czech Republic.) Known as the "the City of the Hungers Spires," the Vltava River flows through it.
From the Charles Bridge to Castle Hill, the Astronomical Clock to Prague's Old Town,  this European capital city will capture your heart.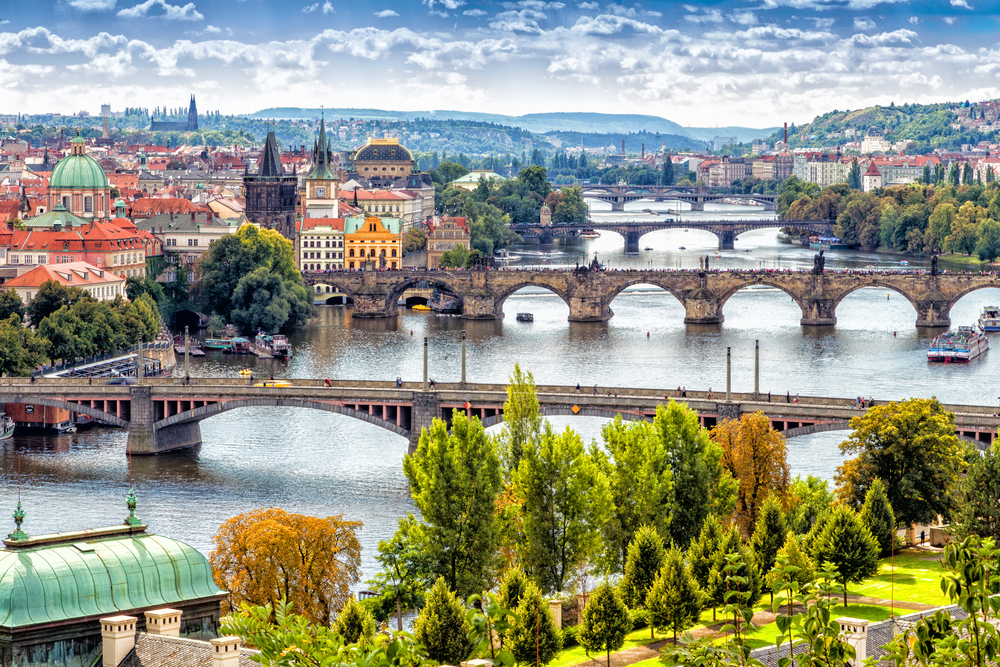 17 Things To Know Before Traveling To Prague
Check On Your Country's Czechian Visa Entry/Exit Requirements
Americans traveling to Prague are not required to obtain a visa. However, only a ninety-day stay is permitted within all of the European Union.
If you are not holding an American passport, it is prudent for you to research your own country's Czechian visa requirements.
Read my Ultimate One Day in Prague Itinerary for tips and suggestions of things to do and see. When traveling to Prague for twenty-four hours.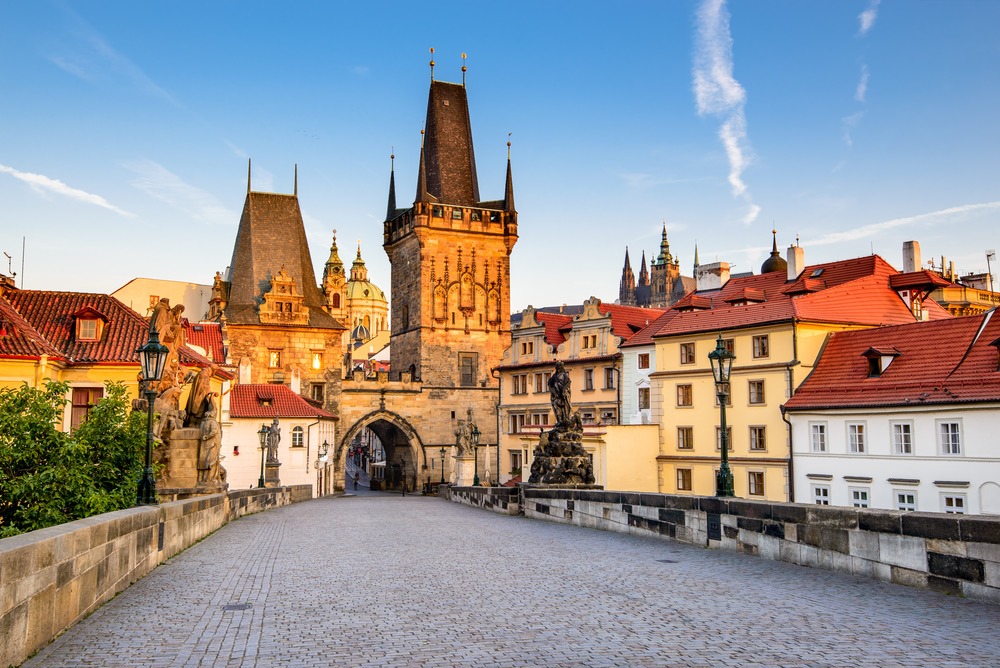 Check Your Passport Before Traveling to Prague
You will need a current and valid passport to enter Hungary.
Your passport's expiration date must extend longer than three months past your departure from Hungary.
Look here: Prague Castle: Small Group Tour with Local Guide & Admission
Look here: Prague Castle 2.5-Hour Tour Including Admission Ticket
Also, Czechia requires one full blank page for stamping.
Check your passport dates and empty pages well in advance of your traveling to Prague. Expedited handling fees to renew your passport are very expensive.
If you are fortunate to be spending two days or more when traveling to Prague, read my Ultimate 2 Days in Prague Itinerary.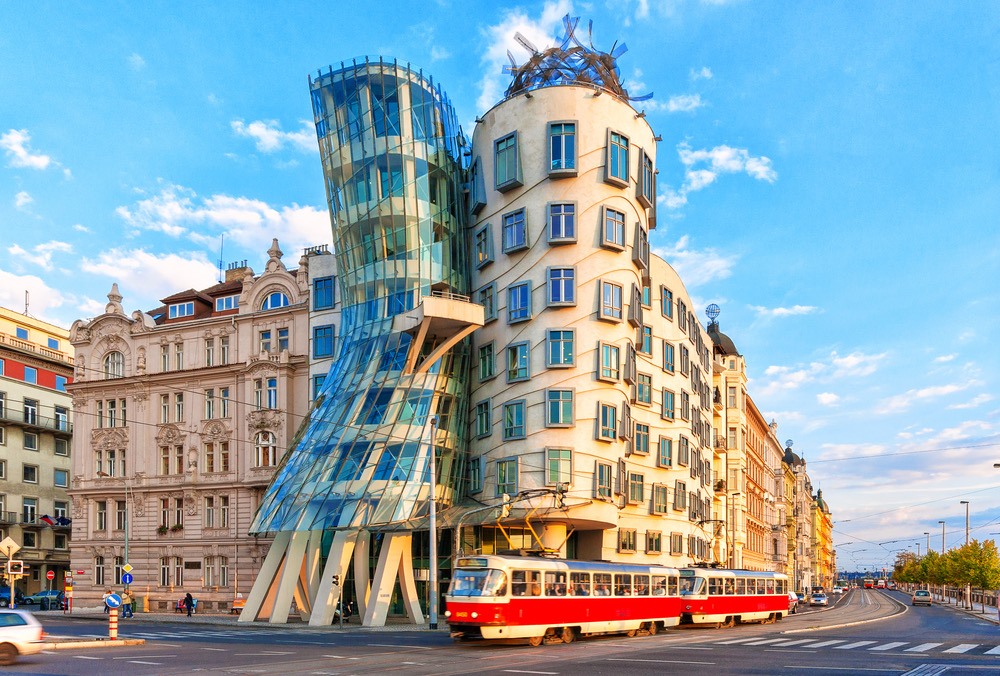 Purchase a Czechia SIM Card For Your Phone
When traveling to Prague, one of the best pieces of advice I can share with you is to purchase a Czechian SIM card for your smartphone.
With the new SIM card, the cell towers will recognize your phone as Czechian and you will have improved cell service and much-improved Wifi.
Your phone number will be different when using the SIM card. So it is best for you to stay in contact with your family and friends back home through Facebook Messenger or the What's App.
Look for Czechian SIM cards at the kiosks at the airport upon your arrival, or in Prague shops.
Look here: Prague City Card: 2-Day, 3-Day or 4-Day
Cash Or Credit Cards? What Is Best To Have? 
The simplest answer when traveling to Prague is, you will want to have both!
Credit cards are widely accepted throughout Prague. If you are using cash, only the Czech Crown (CZK) is accepted. The caveat to this is some hotels and restaurants may accept the Euro as well.
But for the most part, most only accept Czech Crowns.
You will get the best exchange rate when traveling to Prague if you use an ATM. If you are flying into Czechia, I would highly recommend you use an ATM before you leave the airport to withdraw money in the local currency.
Beware, that there are fees when using foreign ATMs. So, plan to withdraw a larger sum of money, that will last a longer period of time, so you do not keep having to pay repeated transaction fees.
Look here: Prague: Jewish Quarter Walking Tour with Admission Tickets
Also, please check with your bank at home before traveling to Prague and find out the names of fee-free "in-network" bank ATMs in Czechia, so you do not have to those extra fees as well.
If you need to exchange money from home into the Czech Crown, your safest and fairest best would be at a Czechian bank.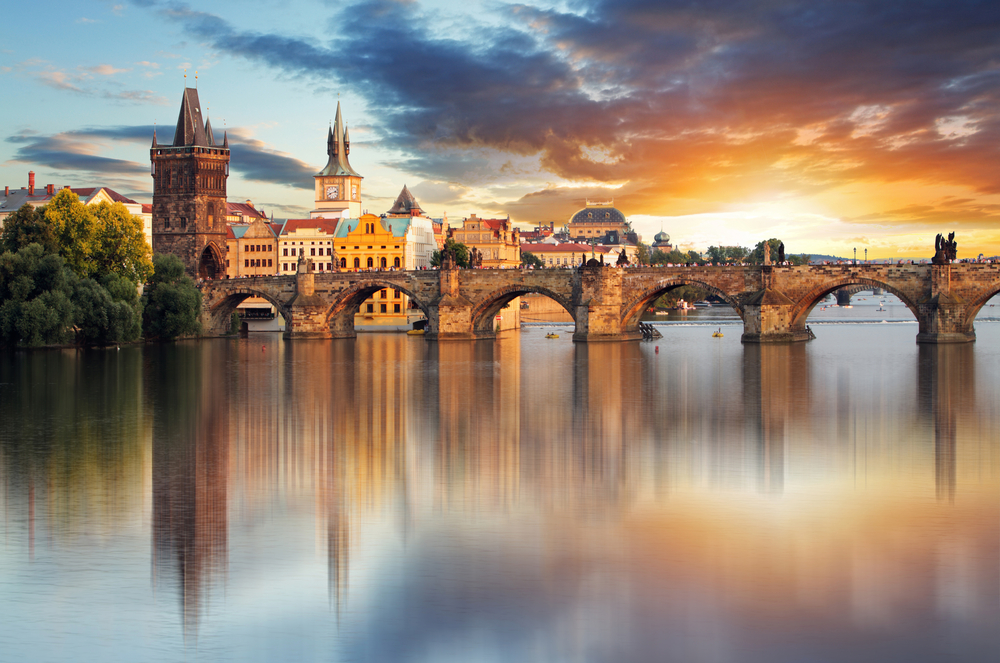 Use Prague Public Transportation
When it comes to public transportation, Prague has some bragging rights.
Choosing between the metro, trams/trolleys, and busses offer a dizzying array of options.
The subway is your best option if you have long distances to travel since it can transport you quickly and cheaply.
Look here: Prague: 2-Hour Lunch Cruise on the Vltava River
Prague has a rather extensive tram system. They are located near most subway station exits which makes them very convenient. If you are unable to walk the rest of the way to your destination.
There are over one hundred bus lines that run frequently throughout Prague. The frequency depends on the time of day and day of the week.
Public transportation is a safe and affordable option to use when exploring Prague.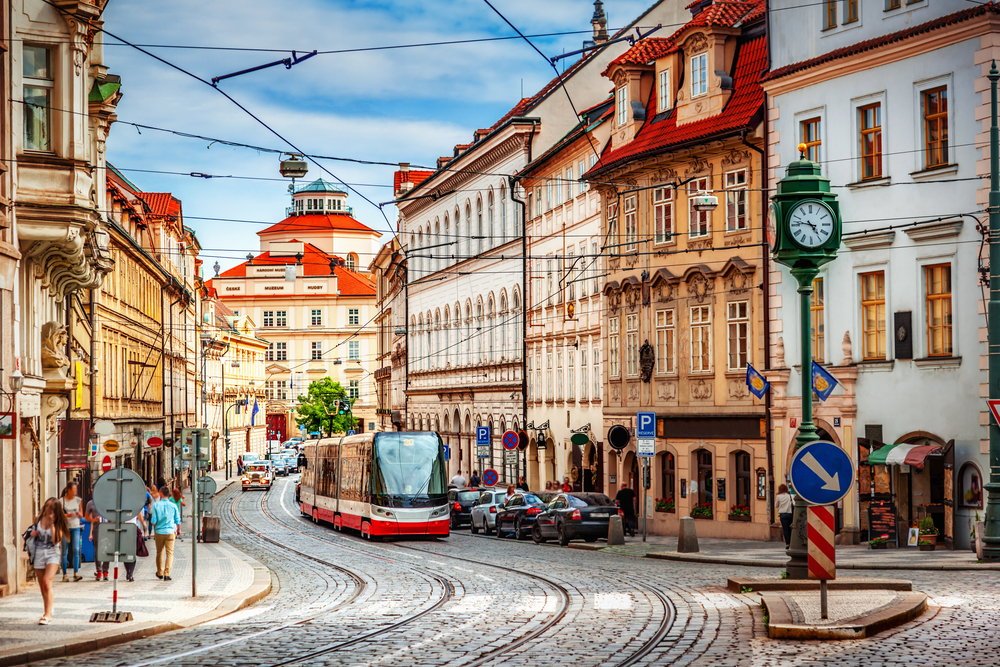 You Will Feel Safe As In Any European City While In Prague
On a recent trip to Paris, 3 out of the 4 of us traveling together were robbed. In Paris, France. In broad daylight!
We were all robbed on the same day. But at different locations. So we are aware of unsafe circumstances.
I always felt safe everywhere when I visited Prague. I stayed in Old Town and walked everywhere.
Of course, remain vigilant with your personal space and your belongings.
Look here: Prague by Night: 3-Hour Dinner Cruise
Most Czechians Will Understand Your English In Prague
Czech is the official language of Czechia.
However, when traveling to Prague you do not have to worry about any language problems.
In Prague, English is widely spoken, or at least very well understood.
You will have no problems being understood by the shop keepers, or in bars, cafes, and restaurants in the main tourist spots. The same goes for hotels.
Look here: Prague: Small-Group Segway Tour with Included Taxi Transport
To assist you if you need it, there are smartphone apps to download, like Google Translate. I never had any trouble communicating with anyone while I was in Prague.
Through hand gestures and a phone application, I believe you will be fine.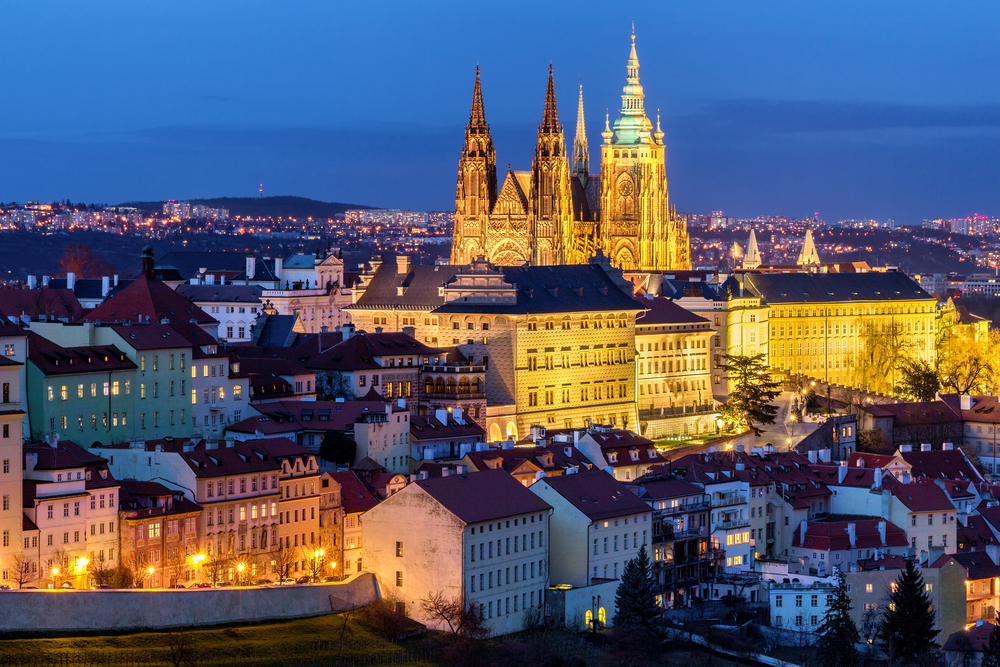 Bring Along An Electrical Adapter
When traveling to Prague, do not count on your cruise line or hotel to have an electrical converter for your electronic devices.
You may be fortunate enough to be provided with one. Once I traveled to a hotel in Europe who had NO converters to offer and instructed us to go purchase our own.
Look here: Best of Prague: 6-Hour Tour by Bus, Boat, and on Foot
If you have multiple devices to charge every night as I did, you will want to bring along several converters devices. Check to make sure they fit into the standard European plug. 
Bohemian Crystal Is The Symbol Of Czechia
In the mountains of Bohemia in Czechia, the most beautiful crystal is produced. It gleams and shines in all the shops in all of Prague.
There are different qualities of Bohemian crystal to purchase, at different price ranges to fit your budget. Shopkeepers do barter, so do not pay full price. Haggle a little beforehand.
I purchased a crystal vase and once back home regretted I had not bought more. It is just that beautiful.
When traveling to Prague, leave some space in your luggage for the stunning crystal from Bohemia. Also, the pieces can be very heavy.
Look here: Prague Castle 3-Hour Walking Tour
Leave some wiggle room for additional weight if you are checking your bags. The same goes for carry on bags since some airlines even weigh those too.
Read How To Pack Lightly for packing tricks on how to maximize your packing space!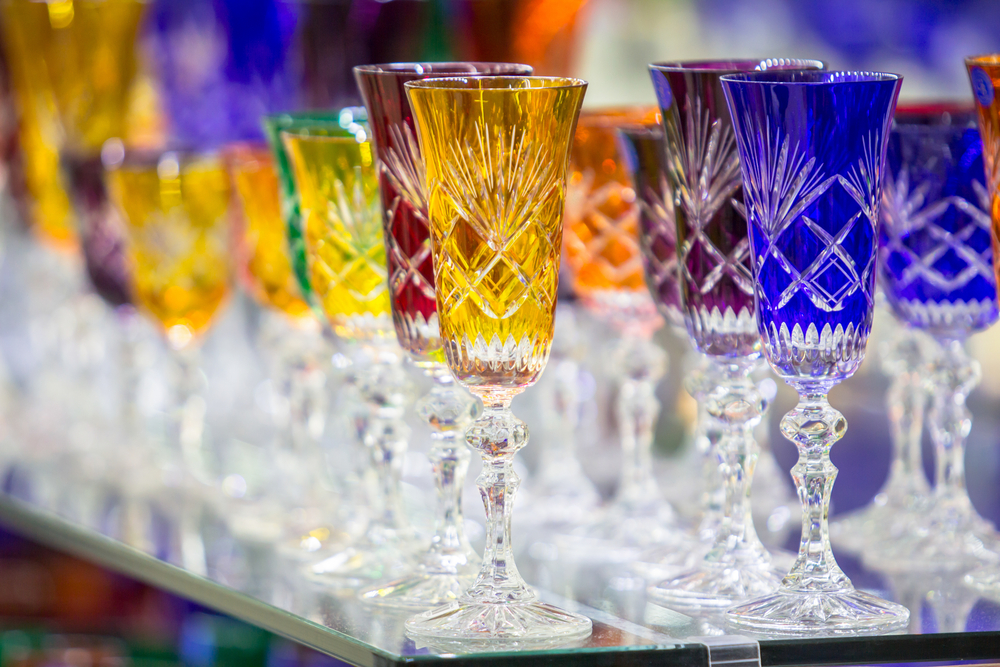 Should You Tip When In Prague?
There is a tipping culture in Prague.
A 10% service charge is charged in most restaurants. So check your bill so you do not double tip.
A gratuity is customarily added to your hotel bill, but the bellhop, and the maid cleaning your room, will definitely appreciate a small tip.
Look here: Prague Castle: Skip-the-Line Entry Ticket and Transfer
For taxi drivers, the norm is to round up the bill.
For all of the above though, if you receive exceptional experience, it is acceptable to leave a 15% tip.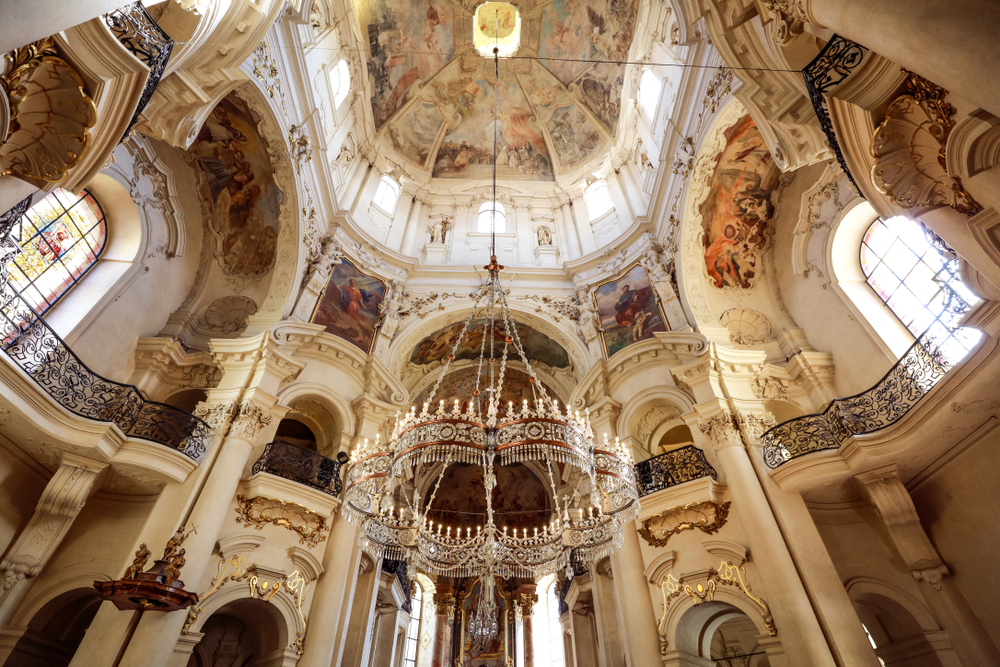 Book Attraction Tickets Online To Save Money And Skip The Lines
It is a wise idea to select which major iconic attractions you want to visit and purchase tickets online before traveling to Prague.
You will save money, sometimes a lot of it. Also, most online options come with the skip the line benefit. You get to walk right in.
This is a great convenience especially if your schedule is jam-packed with things to do in Prague.
Look here: Prague: 3-Hour Walking Tour of Old Town & Prague Castle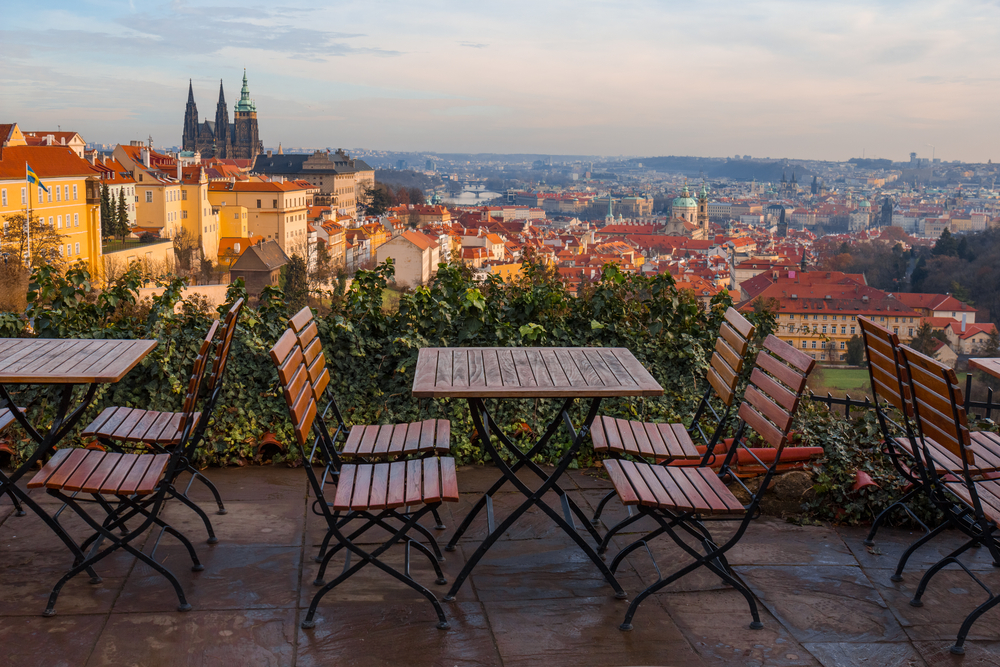 Is The Drinking Water Safe In Prague?
Yes. Yes, drinking tap water in Prague is considered safe.
Bottled water is always an option everywhere. But now you know that when traveling to Prague you do not have to worry about the quality of the drinking water.
(If you have any day trips to any rural parts of Czechia, it is recommended to drink bottled water.)
Look here: Prague Airport: Shared Shuttle Transfers
Look here: Prague Airport : Private Transfer
Save Money By Getting Snacks And Convenience Foods At Local Grocery Stores
Yes, it is really fun to visit as many restaurants as possible for breakfast, lunch, and dinner when you are traveling to Prague. However, that may put a strain on your budget. And it can get kind of tiring.
There are grocery stores in Prague you can visit. Sandwiches and snack foods to carry along in your backpacks are great options. You will be happy to have refreshments during your long days of touring.
Fresh fruits such as apples and oranges are sturdy enough to last several hours in a backpack and remain intact.
And they are healthier than sugary and salty. Granola is another delicious snack.
Look here: From Prague: Kutná Hora & Bone Church Excursion with Lunch
Yogurt, drinks, and chips/snack foods are all great snack foods to have available to you where you are staying, or on the go.
Terezín Concentration Camp Full-Day Tour from Prague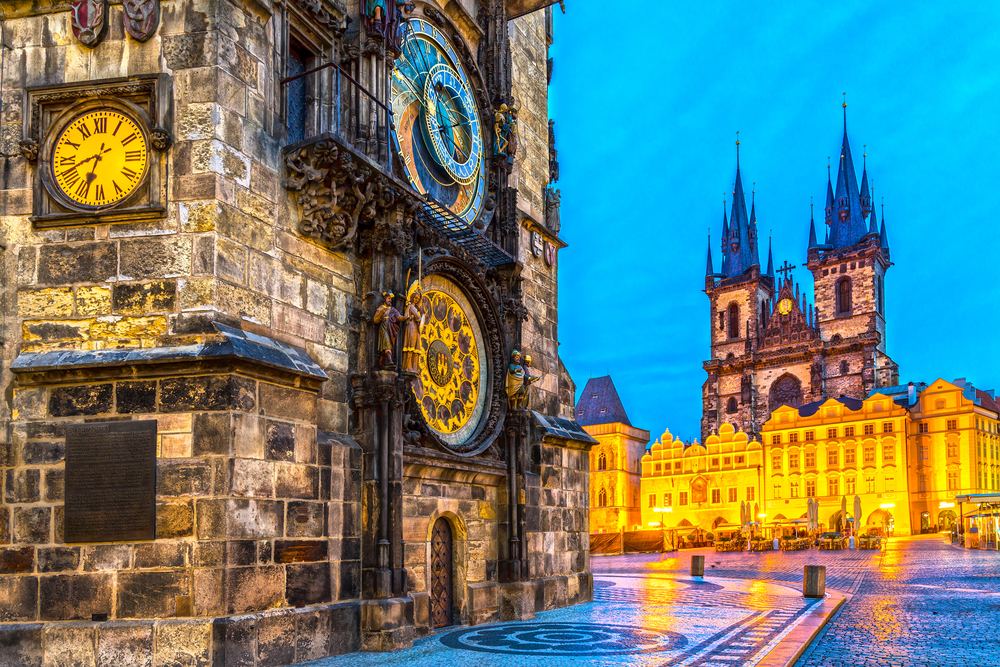 Notify Your Credit Card Company
Call your credit card company to notify them of the dates you will be traveling to Prague. And out of your home country.  This is for your safety.
Check to see if the credit cards you are currently using charge foreign transaction fees every time you use them when you are out of the country.
Look here: Terezín Concentration Camp Full-Day Tour from Prague
If it does, inquire about applying for a credit card that does not charge such fees.
Pick The Neighborhood That Is Best For You When Traveling To Prague
Prague neighborhoods offer exciting options for visitors. The difficulty will be deciding which district to stay in! Here are some options for you to consider before traveling to Prague!
Do not try to make sense of the numbering of Prague's "districts." It is silly and confusing. Much like Paris' arrondissements, which are numbered in a circle, Prague's districts are numbered similarly.
Old Town is the most centrally located neighborhood in Prague. This is where I stayed when I visited Prague. (District two.)
Here within walkable distance are many of the historical treasures that Prague has to offer.
The charming cobblestoned streets and baroque architecture will win you over, I am sure!
Within the historic castle district, is the "little quarter" called the Mala Strana. (District one.)
Just as conveniently located to everything as the Old Town, the Mala Strana is a quieter and laid back neighborhood.
If you are on a budget, staying in the New Town district may be the place for you when traveling to Prague. It is literally next to the Old Town district and close to everything.
Do not miss the "Dancing House" is if you stay in the New Town district! (District 3.)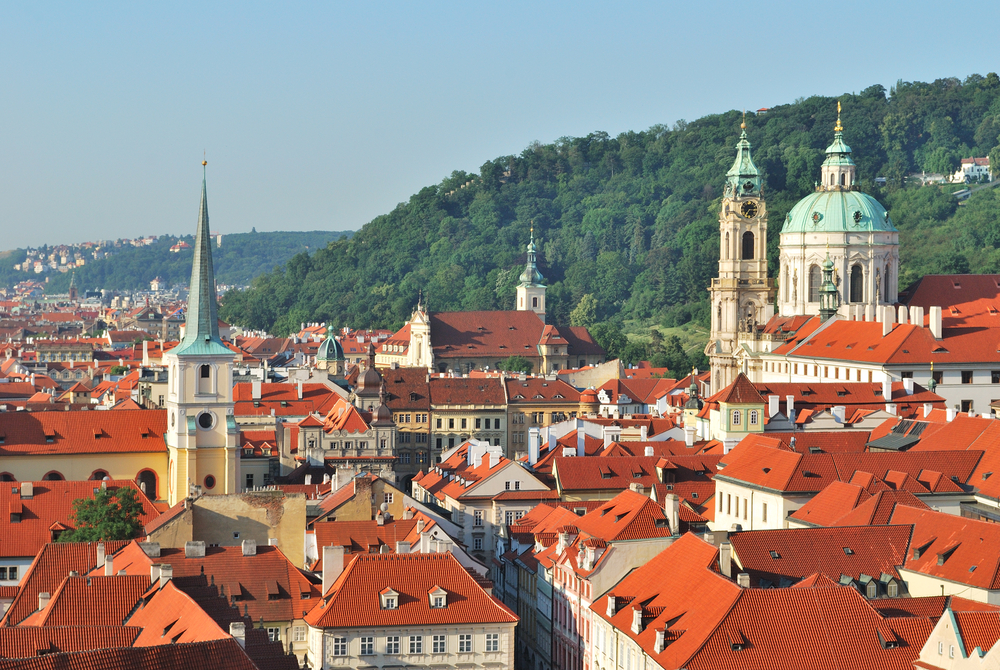 Walking Is Another Wonderful Way To Discover Prague
When traveling to Prague, plan on walking a lot.
Walking gives you a unique experience. Not only is walking one of the best forms of exercise, but it is also a great way to explore Prague up close and personal.
Everyone walks about in Budapest. You will be able to meander the various neighborhoods, look at lovely cafes, the stunning architecture, or simply people-watch.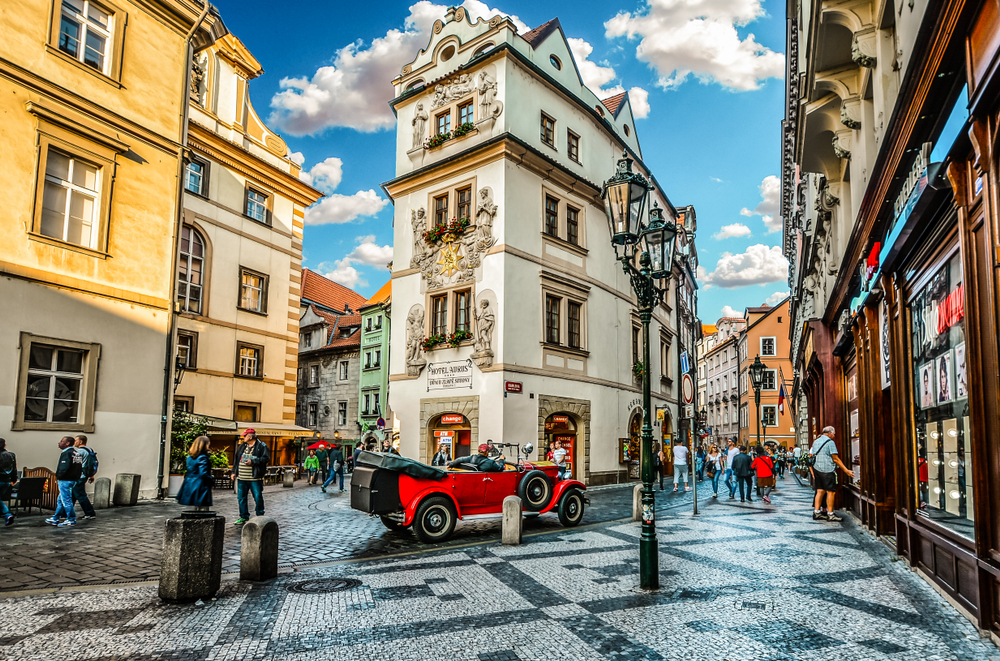 Packing Tips When Traveling To Prague
I think that using these useful packing tips will enhance your trip to Budapest and help you remain organized while there.
Read How To Pack Lightly for packing tricks on how to maximize your packing space! And here for How To Survive Long Haul Flights.
A concealed travel pouch may be one of the most important items you bring with you when traveling to Prague. This unisex RFID blocking concealed travel pouch is lightweight and comes in several colors.
It has lots of organization to give you peace of mind. You can keep your most valuable documents safe and secure next to your body.
You may have a pouch already and may not want to or need to invest in a new one, like me. If it does not come with the RFID protection, these RFID sleeves would be handy to prevent identity theft.
This configuration comes with enough passport and credit card sleeves that the entire family would be protected. They are slim too, so they will easily fit into your current pouch or wallet.
These are the kind my family and I use not only when traveling but at home as well.
If you are planning on taking a lot of pictures with your phone you will definitely want to consider an external charging battery. This Anker high-speed phone charging battery is the exact one I carry with me on all of my trips.
It can be used on a variety of phones, not just an iPhone like I have. And wow is it fast! I like that it holds its charging capabilities for several uses so I do not have to worry about it while out and about.
And if I forget to recharge it at night, it will still be good to go the next day.
My daughter gifted me with this FugeTek Selfie Stick and Tripod for my birthday. It has Bloothtooth connectivity so it is very easy to use.
It is made of durable aluminum and is very lightweight and easy to carry. I love mine and I think you will enjoy it too!
Don't forget to bring along a universal power adapter on your trip to Hungary.  This worldwide power plug is a great example and will charge your phone at the end of your busy days.
And this world traveler adapter kit can charge several devices at the same time.
This is what you will need when there are several people traveling in your group, or if you bring several electronic devices on your trip that require charging at the same time.
I was never a fan of packing cubes until I tried them out! Now I am sold. These Bagail packing cubes are the exact ones I use whenever I travel. I cannot believe how much more organized I am now! And I never leave without them anymore.
Hydration is so important. When I visited Prague it was warm and having water with me was very important.
You want to remain hydrated to support your immune system which in turn will be stronger to fight off any germs you will encounter in Prague.  You will want to bring your own refillable water bottle with you.
I never leave home on a trip without my Bobble filtration bottle. The 18.5-ounce size is perfect for travel and it will fit nicely in the pocket of a backpack or your purse. Also when filled with water, it is not too heavy to carry.
And the Bobble carbon filter ensures fresh clean water whenever and wherever you fill the Bobble. You can find filter replacements here. 
Perhaps you are traveling a long distance and packing space is a premium. Then this set of collapsible silicone foldable water bottles would work well for you. Would not take up much space in your suitcase at all. And you will be receiving a set of two.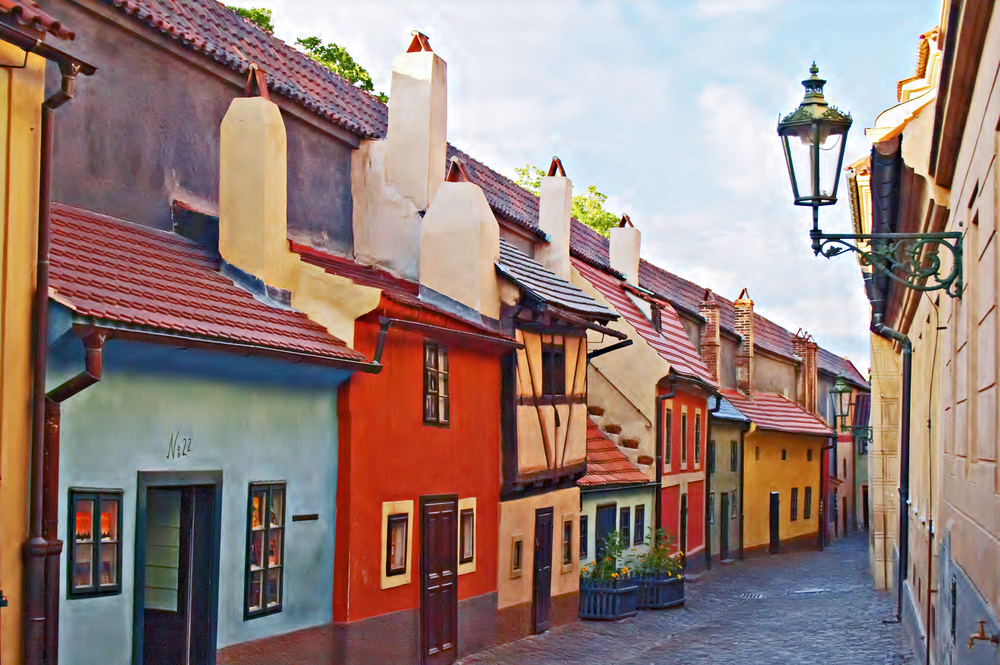 You will want to bring a backpack or daypack with you to store snacks, your water bottle, phone, extra clothes, etc.. This foldable water-resistant backpack would be great.
It is very affordable and is available in many color options for you to choose from. The fact that it folds down into a zippered pouch will make it easy to pack.
Perhaps you need a more substantial backpack for your international travel. This antitheft backpack has a charging port, is water-resistant, and can comfortably carry up to a 15.6″ laptop.
It comes in a range of colors to choose from and it is inexpensive as well.
You will be walking more than usual during your one day in Budapest. A sturdy and comfortable pair of walking shoes is a must-have. These waterproof all-season shoes are extremely affordable and yet fashionable.
Mostly everyone is familiar with the Skechers brand, and these Air Run high fashion sneakers come in a lot of colors to match your outfits and are still affordable.
I know from experience you need sturdy shoes when navigating the cobblestoned streets of Budapest.
You may be visiting Budapest in warmer weather as I did, and you may want a pair of sandals to wear exploring.  I highly recommend these Vionics adjustable strap orthotic sandals.
I have several pairs of these exact Vionic sandals in several colors that I bring with me *everywhere* I travel. They are very comfortable.
I also sometimes bring along my Vionic Tides flip flops. The toe post is so comfortable which makes wearing these super comfortable.
Bring a lightweight scarf or shawl. Scarves and shawls are very popular in Europe and Budapest is no different. Both men and women wear scarves, both decoratively and as a layering piece to keep warm.
This cotton unisex lightweight scarf is versatile and can be worn in any season. I like this colorful oversized scarf too. So many colors to select from!
And here's another option to consider: this lightweight sunscreen shawl scarf would do double duty to protect you from the sun in the warmer seasons as well as being a fashion accessory layering piece.
This Coolibar sunscreen scarf has USB 50+ protection from the sun's rays & comes in great colors.
We all need to protect our eyes from the sun's harmful UVA/UVB rays. These unisex polarized sunglasses come in a lot of lens colors and frame designs and are extremely affordable too.
If you are fond of the aviator-style of sunglasses these polarized aviators may interest you. I like polarized sunglasses because they remove the glare off the water and help you to see things more clearly. This will be very helpful in Budapest.
If you are in need of new luggage, this expandable soft side spinner luggage is affordable and comes in lots of colors. If you like hard-sided better, then you may favor this hard-sided luggage set better.
Both sets come with TSA approved zippers locks and 8 wheels per piece. Either will be great for the plane or train or even your car depending on how you are to traveling to Prague.
Linda On the Run is a participant in the Amazon Services LLC Associates Program, designed to provide a means to earn fees by advertising and linking to Amazon.com
Other affiliate links for Get Your Guide are included here as well to help you plan and organize your trip.