Are you looking for the ultimate 5 days in London itinerary?
I am totally and absolutely smitten with Great Britain's capital city. My time there is so extraordinary I want to share my tips with you, so yours will be as well!
There are so many incredible things to do in London!
Planning your trip to London last minute?
Make sure to book ahead! Hotels and tours often sell out the closer you get to your trip. Here are our top pics for London!
Top Experiences and Tours In London:
Best London Hotels:
If this is your first time in London, congratulations.
You might think you can't visit every location I list here. And that's OK. After reading my suggestions, you must decide and prioritize what interests you most, and plan accordingly.
I always recommend that you purchase tickets to those places you want to visit beforehand. First off, it will keep you more organized.
You probably will get a discount on the price and more than likely you will get a skip-the-line perk.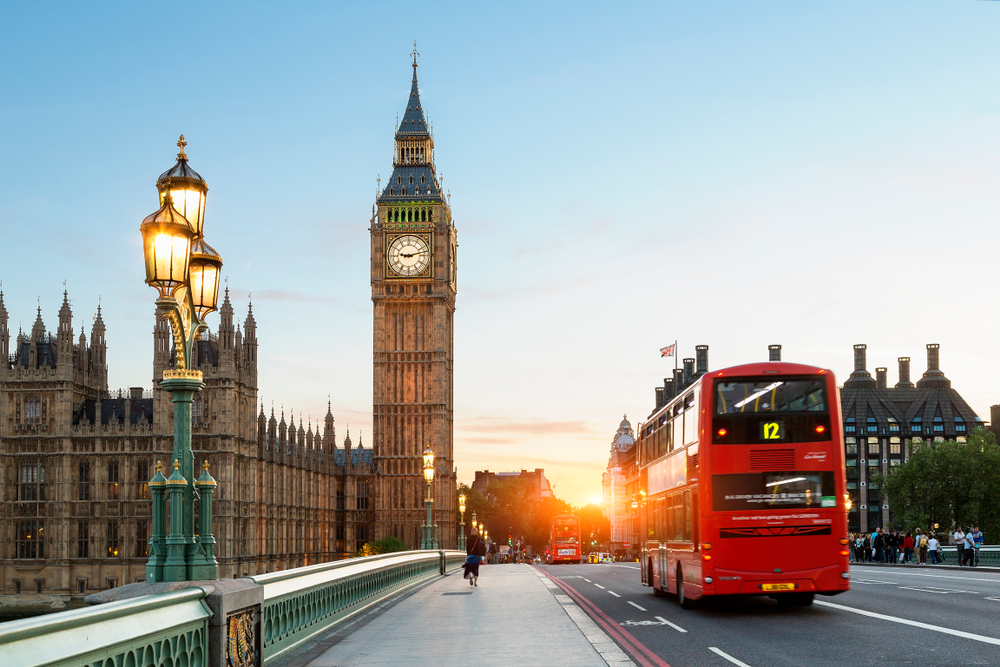 The Ultimate 5 Days in London Itinerary
Day One: Castles, Parks, and Palaces
Stop 1: Green Park is a Beautiful Place in London for a stroll
Located in Westminster, in central London, Green Park is a lovely place to begin your 5 days in London itinerary.
You will not find any buildings or much landscaping there. There are large mature green (depending on the season you visit!) which is what makes the park so appealing.
It is like being in nature, in the middle of the city. You can walk along the paved pathways, or meander along on the grass and make your own way.
When you walk near the trees and walk under their adjoining canopies, it is almost magical.
There are a few memorials located in the park you may wish to visit that all commemorate the soldiers that lost their lives during World War I and World War II.
Those memorials are: the Memorial Gates (India, Africa, Caribbean,) the Canadian Memorial, and The Bomber Memorial (British.)
A stone's throw from Buckingham Palace, this bit of nature in the center of the city, is a refreshing way to begin your London itinerary.
Read here if you are interested in more beautiful places in London to visit.
Look here: The Original London Hop-On Hop-Off Sightseeing Bus Tour
Look here: London: Big Bus Open-Top Hop-on, Hop-off Sightseeing Tour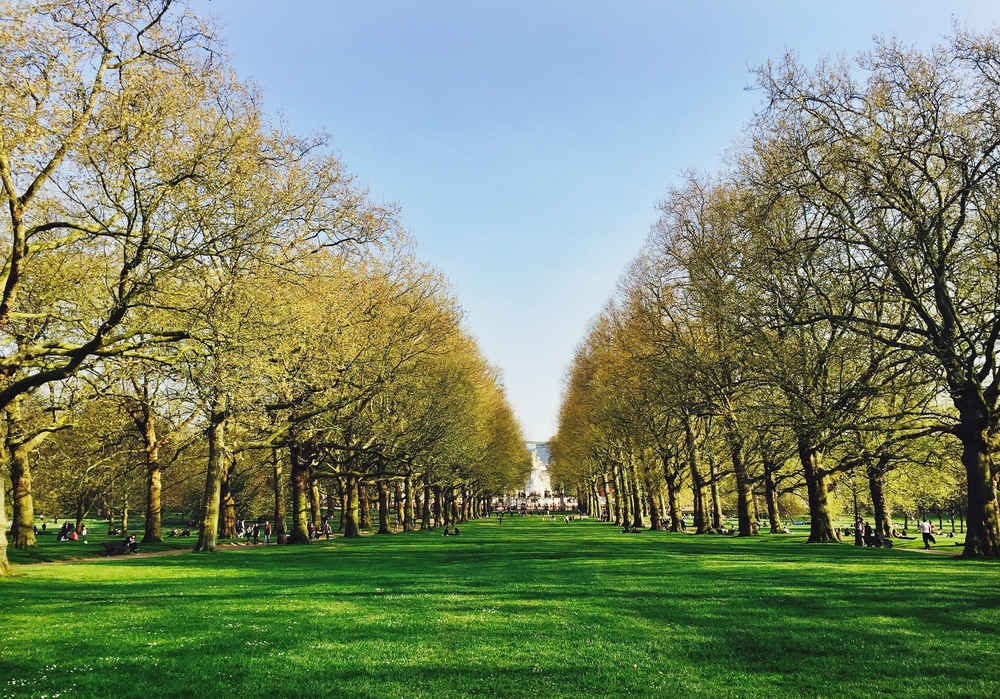 Stop 2: Buckingham Palace
Buckingham Palace is home to the Royal Family. Pretty much everyone that visits London plans a visit to Buckingham Palace.
Beautifully manicured gardens along with the administrative offices of the Queen are found at the palace.
Everything about Buckingham Palace is exciting, from the ornate black and gold gates to the palace itself.
Long a symbol for British citizens, the palace is important during celebrations as well as sorrows.
Do not miss out on seeing the renowned changing of the guard. Check the palace website for when you will be spending 5 days in London, to confirm the dates and times of the ceremony.
Tickets here: Windsor Castle and Buckingham Palace Full-Day Tour
Tickets here: Buckingham Palace: The State Rooms Entrance Ticket
Tickets here: London: The Changing of the Guard Experience
Tickets here: Buckingham Palace: The Queen's Gallery Entrance Ticket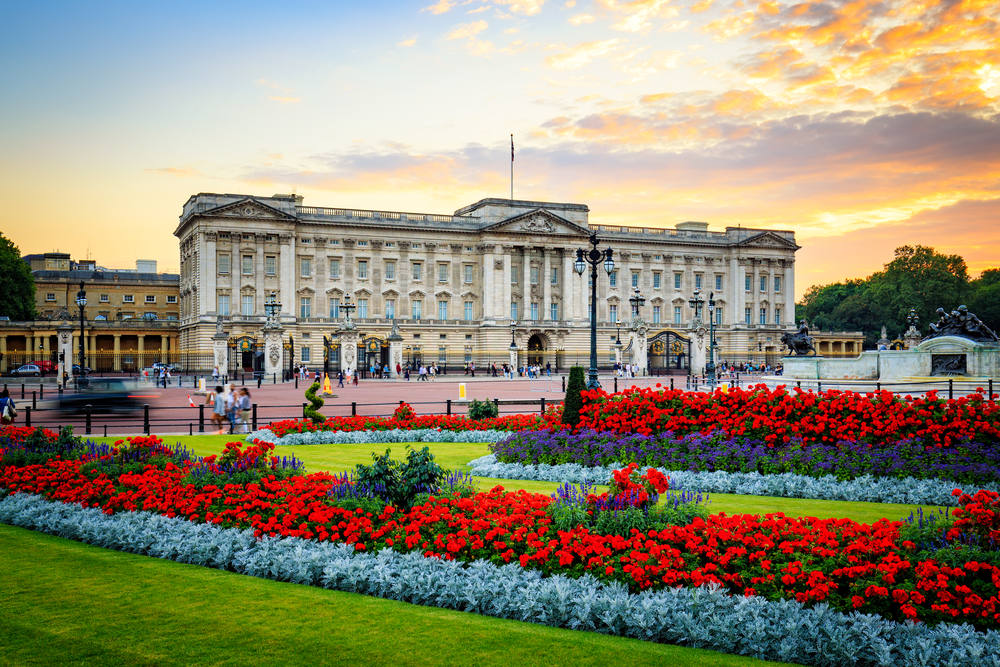 Stop 3: Hyde Park
A mere one mile from Buckingham Palace is Hyde Park. It is the largest royal park in London at 625 acres.
Created in 1536 as private hunting grounds for the elite, it was made public in 1637 and has remained popular ever since.
It is open from 5:00 AM – 10:00 PM but check online to verify the hours of operation when you are spending 5 days in London.
There is the famous speaker's corner often used for debating and throughout the years major rock bands like the Rolling Stones and Pink Floyd have given free concerts.
Add a visit to Hyde Park to your London itinerary. It is a great place for exercise along its trails. Or for lunch, or simply for a rest during your busy 5 days in London!
If you do not have 5 days to spend in London read what to do in London in 1 day. Or a long weekend in London suggestions.
Look here: London River Thames Lunch Cruise
Look here: River Thames Hop-On Hop-Off Sightseeing Cruise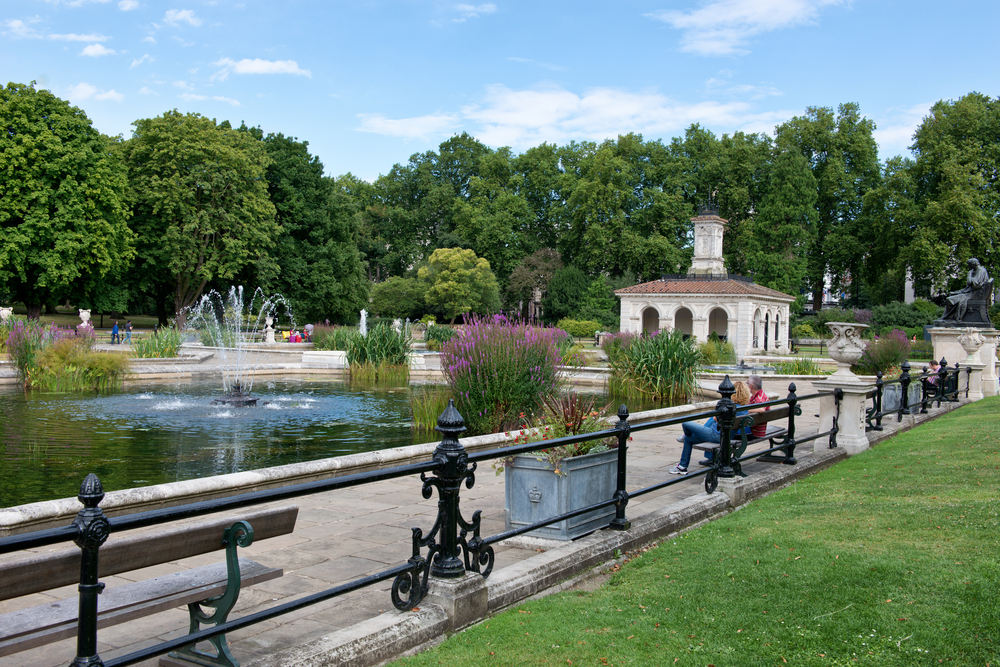 Stop 4: Kensington Gardens
Located adjacent to Hyde Park's western border, Kensington Gardens are 250 acres of beautifully landscaped green space.
Originally part of Hyde Park, Kensington Gardens is more formal than Hyde Park, and only open when it is light out.
There are a few monuments to note in Kensington Gardens, one being the Prince Albert Monument. It was commissioned by Queen Victoria to honor her husband upon his death.
The Diana Memorial Playground is one of the most popular monuments in London.
It is a playground to honor Princess Diana and it is located near Kensington Palace, where her apartment was.
There are plenty of tours in London that will include these gardens!
The Peter Pan-inspired playground brings a lot of children to it and there is an accessible area as well, so all children can play.
Tickets here: Kensington Palace Gardens Tour with Royal High Tea
Stop 5: Kensington Palace
Visit where Queen Victoria was born and where young royals have lived for over three hundred years at Kensington Palace.
Located adjacent to Kensington Gardens you are able to step back in time and visit royalty, kind of. The State Rooms are available to tour, but the private residences and offices are not.
You will be able to see the room where Queen Victoria was born and raised, until she ascended to the throne at age 18, and ruled for 63 years.
There is a Princess Diana exhibit and you can tour royal apartments of the past where one is more exquisite than the next.
Kensington Palace is open from 10:00 AM – 4:00 PM and is a wonderful location to add to your 5 days in London itinerary.
Tickets here: Kensington Palace Sightseeing Entrance Tickets
Tickets here: London: Westminster Walking Tour and Kensington Palace Visit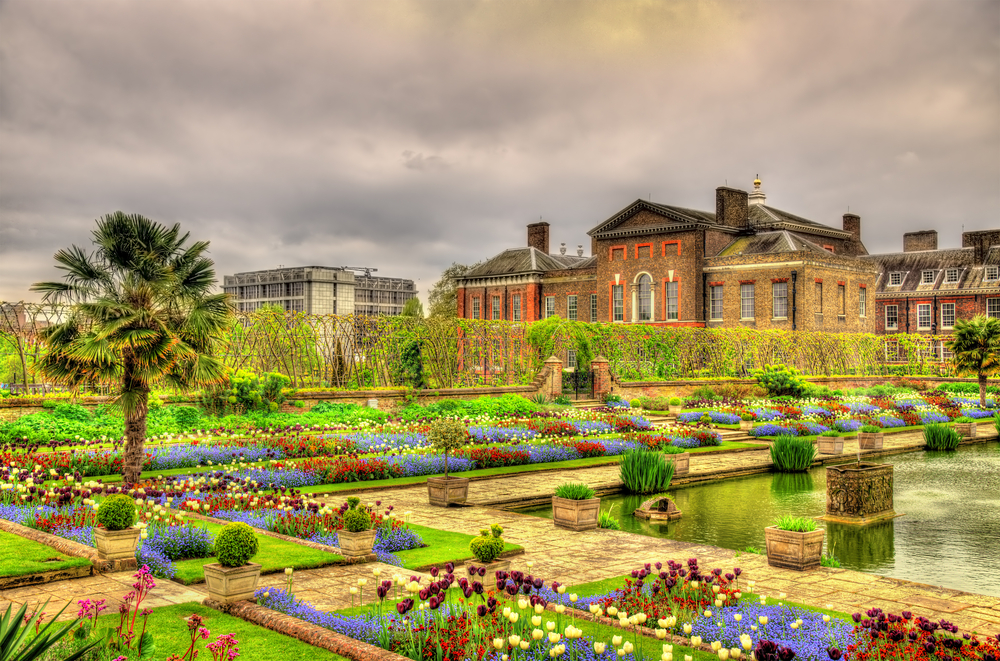 Stop 6: Little Venice In London? Yes Please.
Would you believe, Venice in London? Well, kind of. The quirky residential neighborhood referred to as "Little Venice" is located where the Regent's Canal meets the Grand Union Canal.
Where the canals cross, a small network of waterways is formed. The area is called Little Venice. While bustling and sometimes crowded, this area is not widely known to most tourists.
You can take a boat ride down the canals from spring until late fall. You can walk along the waterways to discover Regent's Park or the London Zoo.
There are lots of things to do and see in London's Little Venice. You can take a boat ride down the canals from April to November. Or walk along the waterways exploring Regent's Park or the London Zoo.
You can take a rest at Rembrandt's Gardens, sitting in benched among beautiful landscaping and looking out to Little Venice's waterways.
There are a lot of other hidden gems in London to discover as well as Little Venice if you are interested!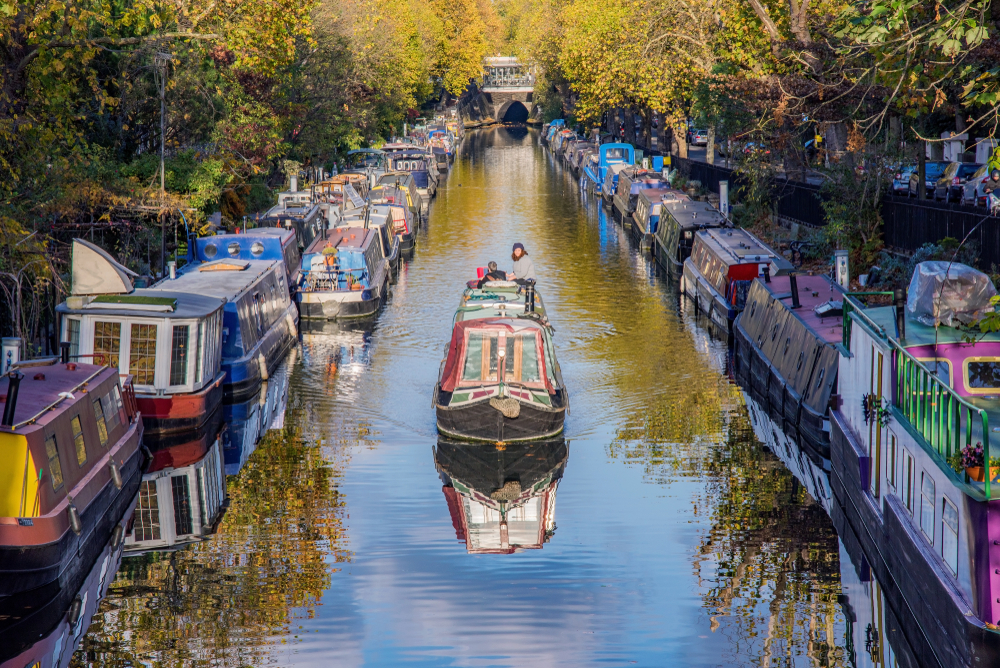 Stop 7: Head To The Tranquil Kyoto Gardens
Located about one mile from Kensington Palace you will find Holland Park. Within this 54 acre park, you will discover the Japanese-inspired Kyoto Gardens.
It is a very tranquil spot and certainly worth a visit during your 5 days in London.
The gardens, established in the 1990s was a gift from the people of Japan to the people of Great Britain.
Peacocks meander and there are rippling waterfalls and ponds with koi carp which make this garden a great place to relax.
You may be rewarded with blooming cherry blossoms if you visit Kyoto Gardens during the late spring. The park is free and open from dawn until dusk.
Look here: Secret Gardens of London Full-Day Tour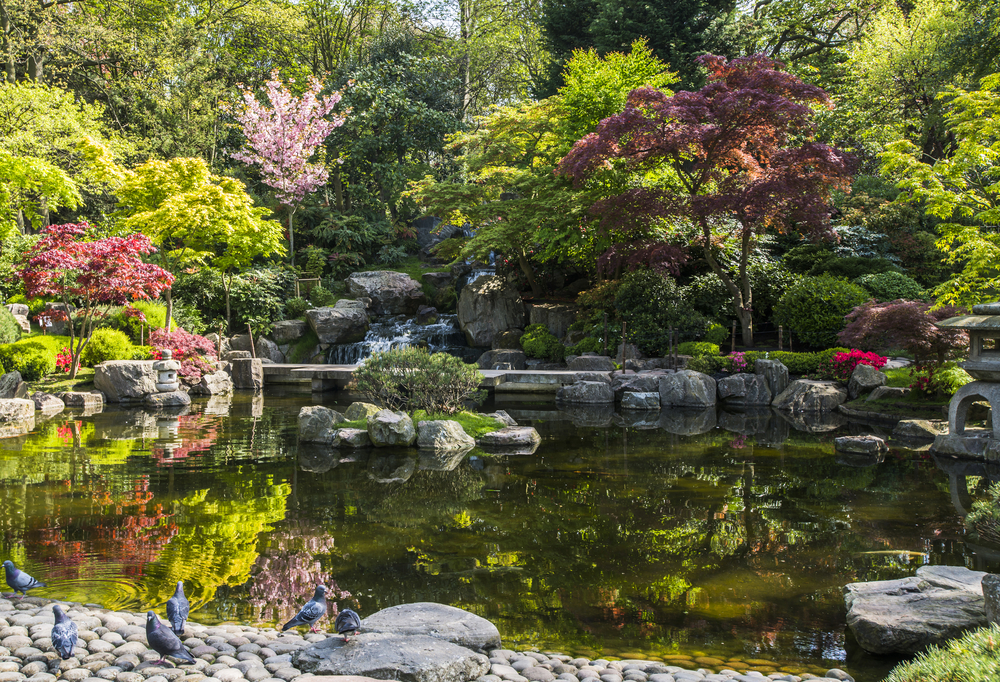 Read These Next As You Prepare For Your London Trip
How To Avoid Getting Sick On A Plane
Tips On How To Stay Sane On Long Flights
Day Two: Visit More London Iconic Sites
Stop 1: Start At Trafalgar Square
Begin your day with breakfast in London!
Located in Central London the famous Trafalgar Square is the best place to begin day two of your 5 days in London.
Named after Admiral Lord Nelson, the commander during a famous British naval victory, this very large public square is always busy!
You will find a huge statue honoring Nelson and guarding him are four massive lions found at the bottom of the statue.
If you are driving a car while spending 5 days in London, please know parking is very limited, so you will probably encounter difficulties securing a parking spot.
Probably best to find an alternative way to get to Trafalgar Square.
Look here: Grand London Half-Day Bicycle Tour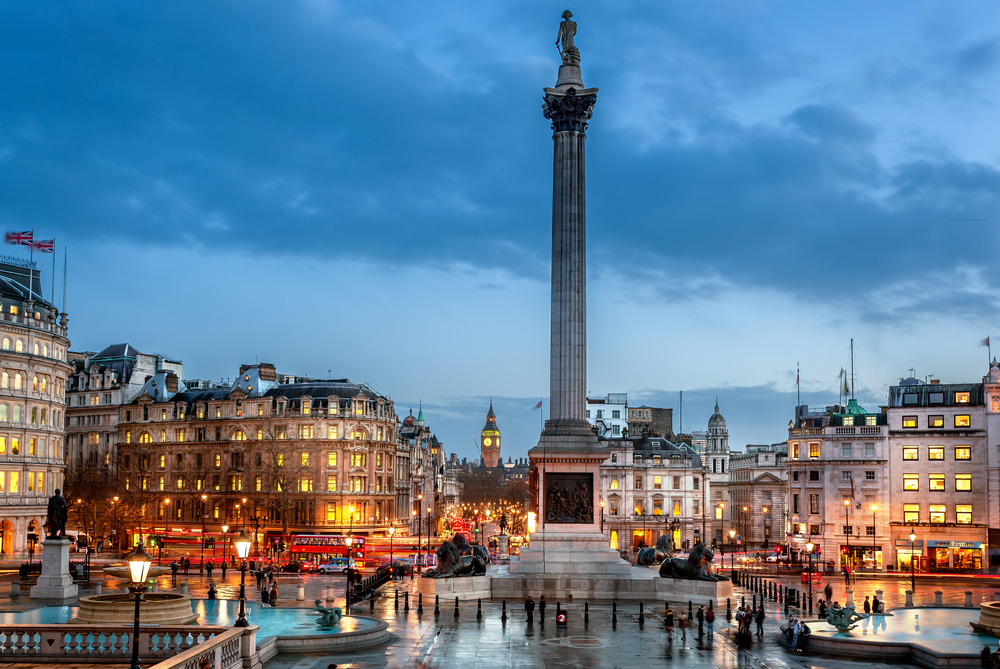 Stop 2: See the UK's Smallest Police Station
Located in the southeast corner of Trafalgar Square, this once police station is now holds cleaning supplies for the workers in the area. But it is worth seeking it out as its history is quite interesting.
In days past, Londoners used Trafalgar Square as a gathering place to protest, utilizing their freedom of speech rights. This little police station was important in helping monitor the crowd's behavior.
Narrow slits were put into the bottom of a light post in the 1920s, so a police officer could observe the crowds' activities. And should he want to call for reinforcements, the tiny station was connected to a nearby station by telephone.
Here are some other unusual things to do in London for you to consider.
This gem, hidden in plain sight, is worth adding to your 5 days in London itinerary.
Tickets here: Downton Abbey and Village Small Group Tour from London
Stop 3: Look At The Warped Window At St. Martin In The Fields Church
Also located at Trafalgar Square is St. Martin in the Fields Church. Its' East Window is an extraordinary display of contemporary art with a profound message.
The current window display replaces one that was destroyed during World War II bombs.
Its austere and contemporary flair seems a bit out of place next to the opulent Baroque architecture of the church, and that is what makes it all the more striking.
High above the main altar, the Warped Window has vertical and horizontal lines that form a cross with an opening in the center that allows light to enter into the inside of the church!
Look here: London by Night: River Thames Luxury Dinner Cruise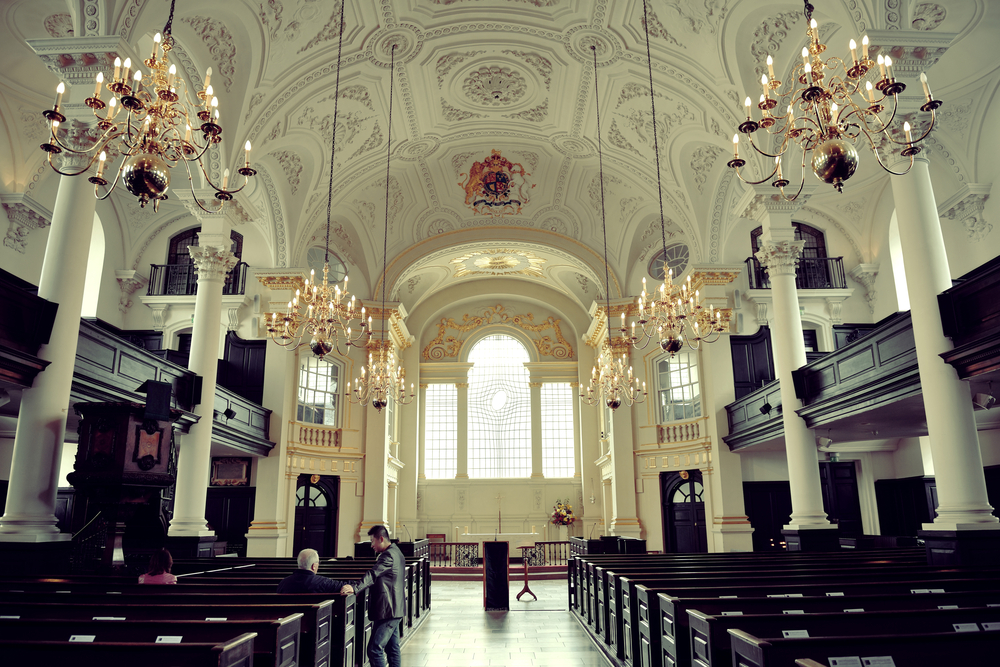 Stop 4: Treat Yourself To Fabulous Exhibits At The National Gallery
Are you aware that a lot of museums have no admission fees in London? I was not aware of that on my first trip there either!
Please take advantage of this by visiting the National Gallery. Located on the north end of Trafalgar Square, the National Gallery has free admission.
Even if you do not consider yourself an art lover, I would suggest you add this museum to your 5 days in London itinerary.
Housing some of the most impressive collections of artwork in the world, it is displayed in chronological order.
When you enter it is an excellent idea to get a map of the gallery so you can locate where the art you are most interested in is displayed.
Free guided tours are conducted every day at 11:30 AM, or rent an audio guide for a small fee and tour the museum as you please.
Rembrandt, Cezanne, da Vinci, and van Gogh are but some of the artists that are featured.
(If you can during your 5 days in London make some time to visit the Natural History Museum, the Science Museum, and the Victoria & Albert Museum. They are all free admission as well.)
Look here: London Explorer Pass
Look here: Merlin's Magical London Pass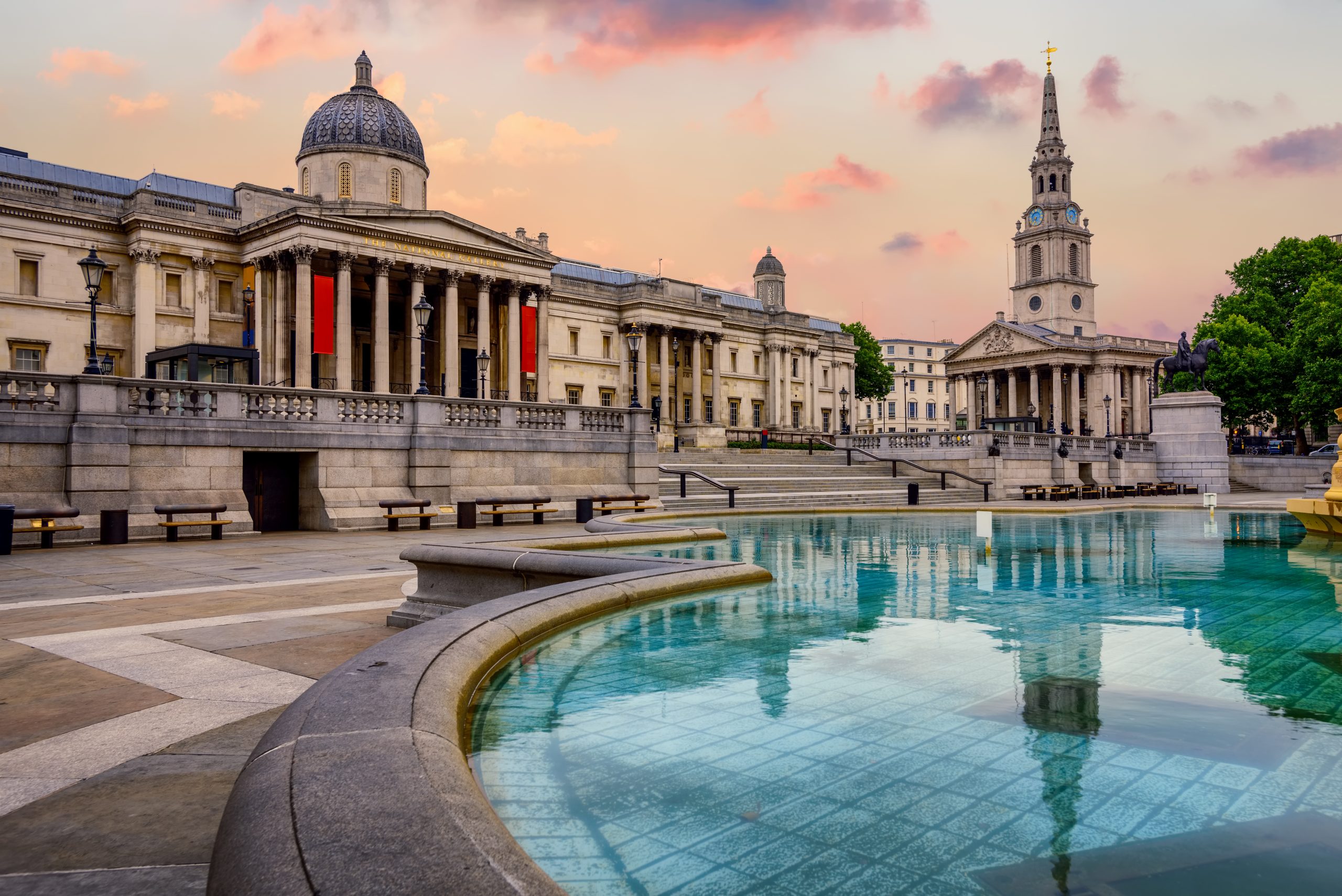 Stop 5: Head to Whitehall Street
Whitehall Street is considered London's "political" street. It begins due south from Trafalgar Square. There will be several iconic places you will pass and be on the lookout for.
As you meander, look for the gates of Downing Street. The Prime Minister lives at 10 Downing Street, but there are no tours of this private residence. Nor can you visit it.
However, you can visit 10 Adams Street. It has a front door that looks eerily similar to 10 Downing Street. It is a great place to catch a souvenir picture.
A bit further down Whitehall Street, you will see the Cenotaph Memorial. It is a monument honoring the dead from WWI and WWII.
Soon Whitehall Street merges with Parliament Street, and you will be at Bridge Street. If you look straight ahead you will see the Houses of Parliament.
To your right is Westminster Abbey. To your left is Westminster Bridge and the River Thames.
Look here: Sparkling 2-Hour River Thames Sunset Cruise in London
Stop 6: Visit Westminster Abbey
Westminster Abbey is where all British Royalty is crowned. It is one of the finest examples of Gothic architecture. And it is where Prince William married Kate Middleton.
Within the abbey are monuments and memorials bestowed to British citizens throughout history.
The Tomb of the Unknown Soldier is located inside Henry VII's chapel and is dedicated to the thousands of British soldiers who were killed during World War II.
Look here: WWII Westminster Walking Tour & Churchill's War Rooms
Look here: Westminster Abbey Entry Ticket and Multi-Media Guide
Look here: Westminster Abbey & Changing of the Guard 2.5-Hour Tour
Stop 7: Visit The Iconic Houses of Parliament Building and Big Ben!
One of the most well known and most frequently visited sites in London is the Parliament Building along with its Big Ben Tower! This is a must addition to your 5 days in London itinerary.
The Houses of Parliament building is also referred to as Westminster Palace. Tours are offered or you can rent an audio guide for a self-tour instead.
The vertical tower that houses the huge bell we call Big Ben is really named Elizabeth Tower. It chimes on the hour and has rarely been interrupted (save during the world wars.)
When I visited London Big Ben was covered with scaffolding due to its renovations and construction. I hope the construction is completed when you visit so you will be able to see the Tower!
Look here: London: Westminster Tour and Houses of Parliament Entrance
Tickets here: London: Parliament Behind-the-Scenes Exclusive Guided Tour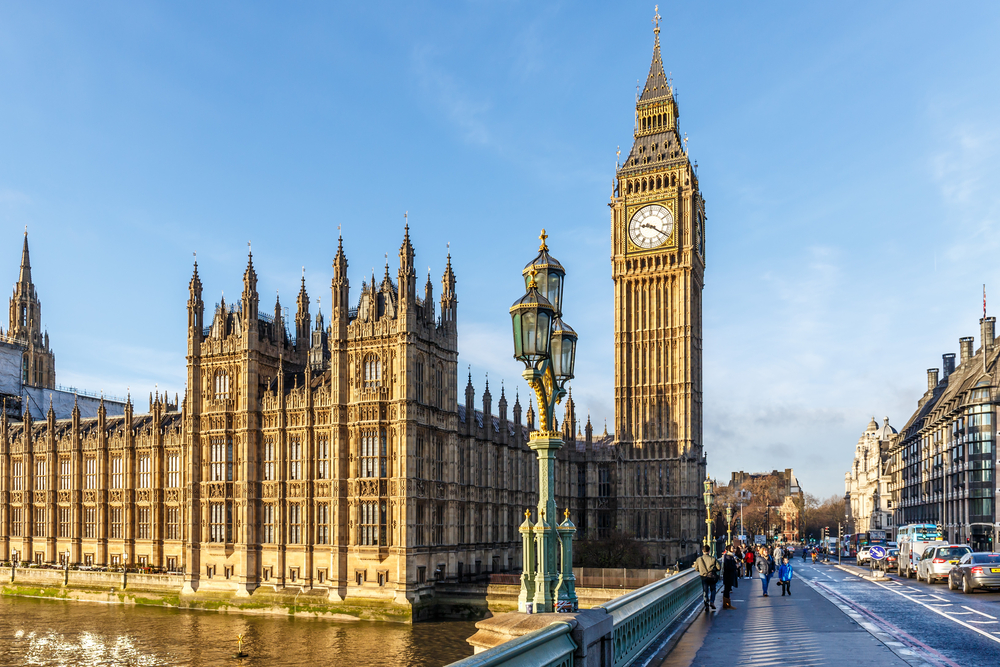 Stop 8: See London From Above On The London Eye
Nothing quite compares to seeing epic London views while riding the ferris wheel looking London Eye.
Located within walking distance from the Parliament Building, and on the banks of the River Thames, the Coca-Cola London Eye stands a stunning 443 feet high.
Built in 1999 to usher in a new millenium, it is alternatively referred to as the Millenium Wheel.
Once aboard the London Eye, the huge wheel rotates very slowly around. One revolution takes thirty minutes. The views of the River Thames and surrounding London are outstanding.
This is a great attraction to add to your 5 days in London itinerary!
Look here: The London Eye
Look here: The London Eye Champagne Experience
Look here: London Hop-on Hop-off Cruise and London Eye Ticket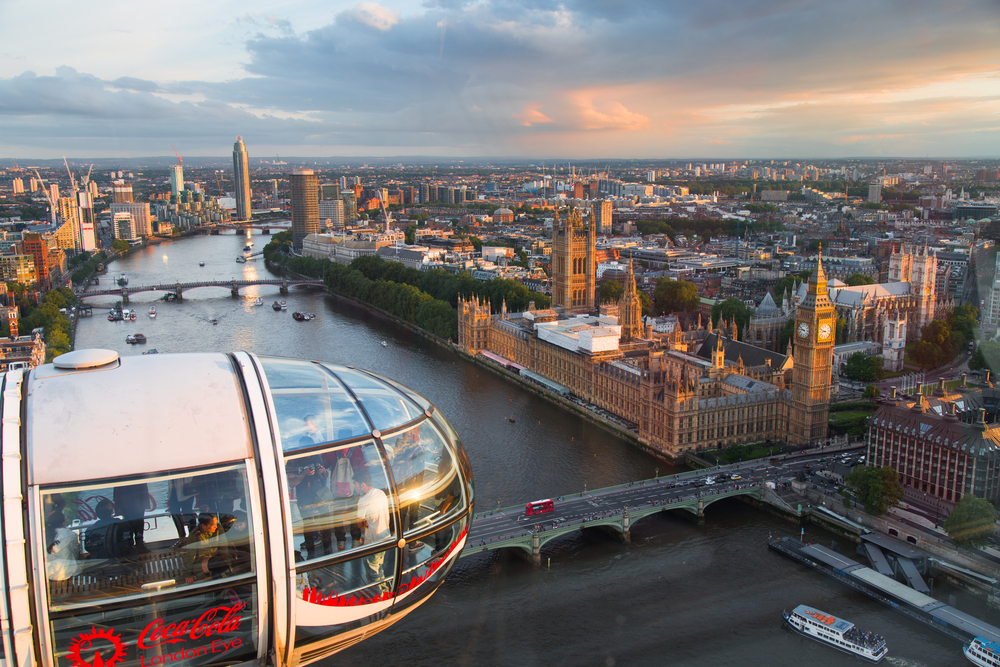 Day 3: Out And About London Today
Stop 1: Stop at the Royal Exchange in Central London
The Royal Exchange Building is located in the financial district, the heart of London. It is trapezoidal in shape.
Twice before it was consumed and destroyed by fires. The current building was designed and built in the 1840s.
A shopping and dining destination, the Royal Exchange is a worthy addition to your 5 days in London itinerary. Its chic shops, and excellent dining will lure you to this historic location!
Look here: The London Pass with Access to over 80 Attractions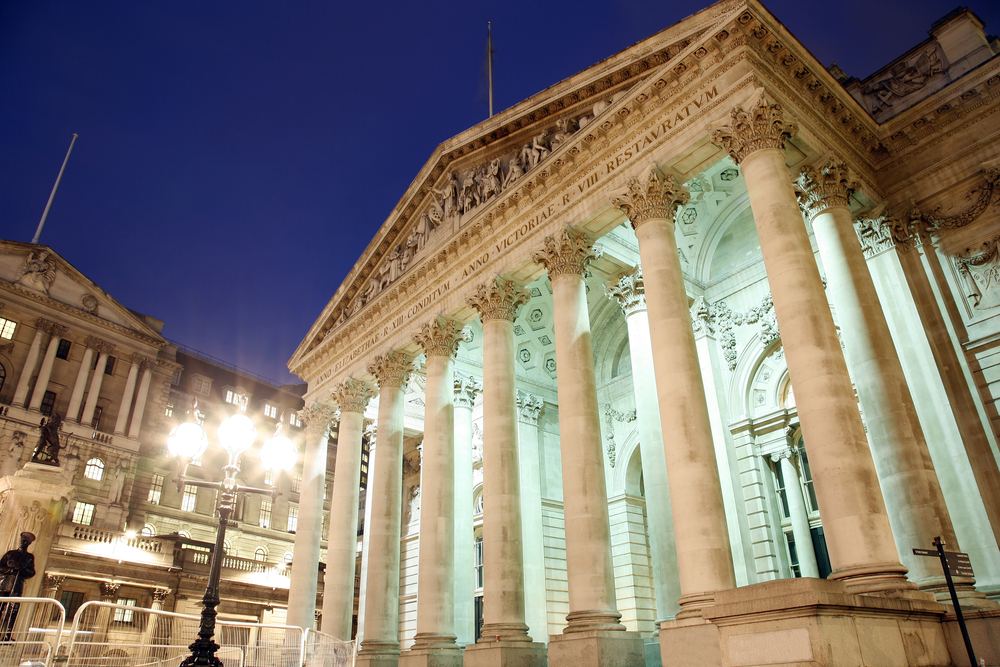 Stop 2: Attention Harry Potter Fans!
Located very close to The Royal Exchange Building, (0.2 miles), Leadenhall Harket is a covered market.
Its elegant roof painted maroon, cream, and green, coupled with its cobbled streets, make this market a splendid place to add to your 5 days in London itinerary.
It is a popular tourist destination in London, so you will not be alone!
What makes Leadenhall Market so appealing is that is has been used in many movies. Harry Potter fans will recognize it. And there is even a marathon road race that is run through it.
The market sells fresh foods and flowers and this may be the perfect place to pick up some brunch in London as your afternoon in London progresses.
Look here: Magical London: Harry Potter Guided Walking Tour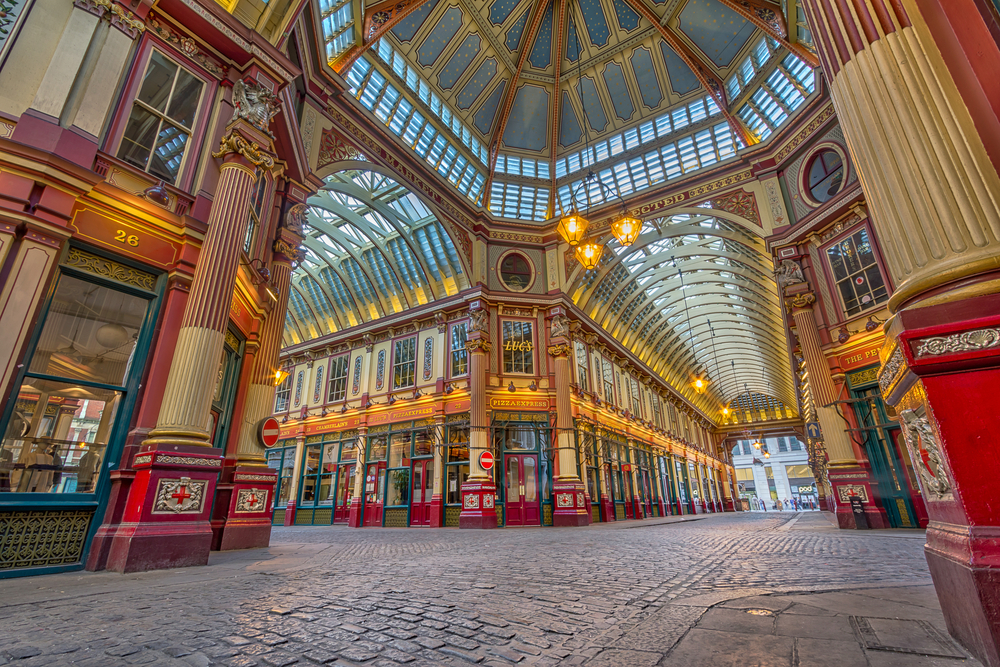 Stop 3: The Tower Of London Is Full Of History
One of London's most popular attractions is the Tower of London. Famous executions took place here and it is busy and crowded most of the time.
I suggest visiting here during your 5 days in London. And consider purchasing your tickets online in advance.
The Tower of London's famous welcome tour is led by the Yeoman Warders (the "Beefeaters".)
Located on the north bank of the Thames River, you can also rent audio headsets which will permit you to take a self-guided tour at your own pace.
Make sure to take notice of the Jewel House to view the Crown Jewels and the Medieval Palace. Also, the execution site where many famous historical people were slain. And look for Ravel Tower.
The Tower of London is so interesting and, I do not believe you need to be a history aficionado to enjoy visiting there.
Look here: Tower of London Small Group Tour with a Beefeater
Look here: Tower of London and Crown Jewels Exhibition Ticket
Look here: Tower of London and Tower Bridge VIP Early-Access Tour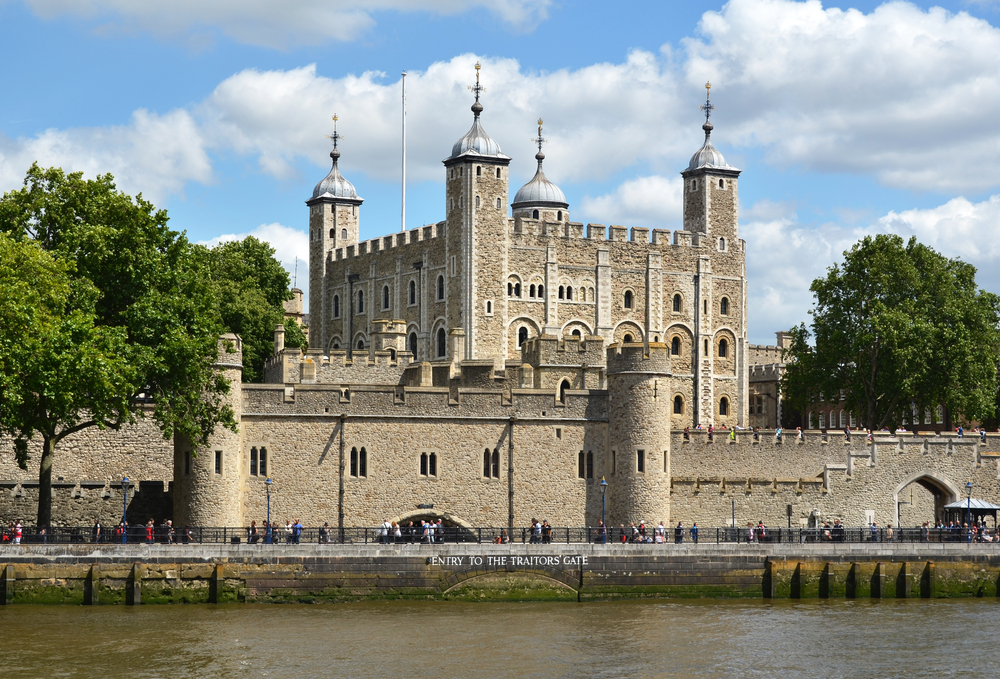 Stop 4: The Tower Bridge
Over 40,000 tourists and Londonites cross the River Thames using the Tower Bridge. It is a mechanical masterpiece.
And you can learn the history of this iconic bridge inside the Tower Bridge Rooms that tell the stories of the heroes who were responsible for building and running the original bridge.
Originally the bridge was raised and lowered over 20 times a day, powered by steam. That took 80 men.
The bridge switched from steam to electricity in the late 1970s. You can learn more by visiting the Engine Rooms.
And you can see panoramic vistas of London from the Glass Floor Walkway, 140 feet high above the Thames!
The glass walkway is 36 feet long by almost 6 feet wide and not only can you see outside and around, but you can see below you to the street below!
No worries though, you really do not need to look down, the views around you are amazing enough!
The Tower Bridge Rooms are wheelchair accessible. And the Tower is open from 9:30 AM to 5 PM. Please check for updates before you visit.
As is with all popular London attractions, please secure your tickets beforehand online.
Tickets here: Tower Bridge Exhibition Tickets
Tickets here: London: Tower Bridge Exhibition and the Monument
Tickets here: London: Hop-on Hop-off Cruise & Tower Bridge Entrance Ticket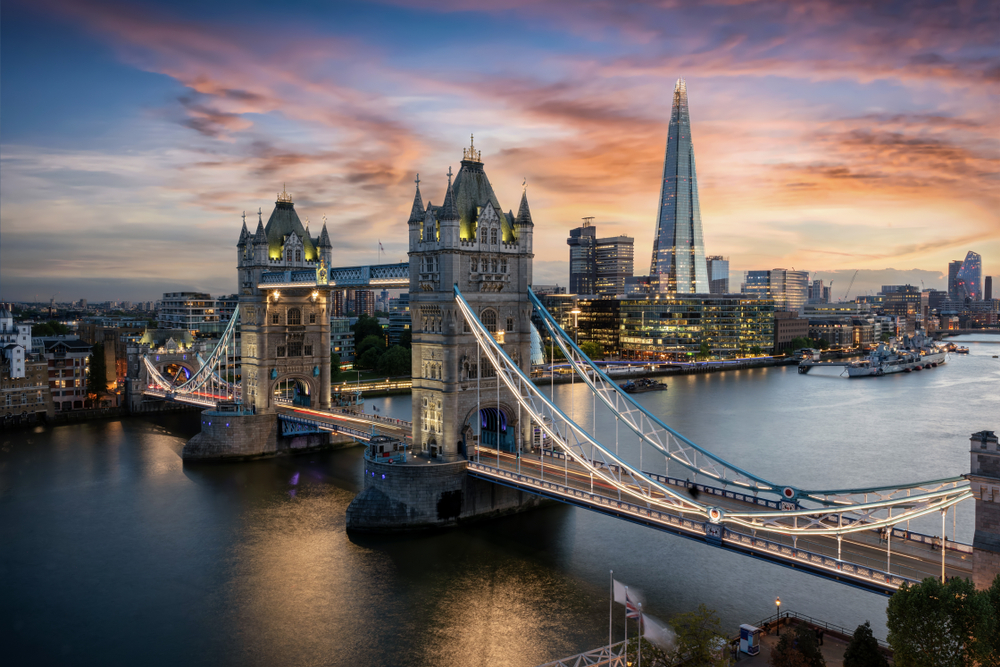 Stop 5: Visit Saint Dunstan-In-The-East Church Grounds
Next visit a beautiful parish church that is very close by.
St. Dunstan-in-The-East church is located on St. Dunstan's Hill between London Bridge and the Tower of London.
Destroyed during WWII this Roman Catholic/Church of England parish church was renovated in 1967.
The parish grounds were restored and the ruins from the war were transformed into a beautiful public garden that opened not long after.
There is a fountain and lovely landscaping there that adds to the ambiance of this Gothic parish church and its grounds. Sometimes weddings and services are held out on the grounds.
If you need a respite, or a quiet moment away from the noises of London, visiting Saint Dunstan-in-the-East parish church is a wonderful thing to do during your 5 days in London.
Look here: Oxford and Cotswolds Villages Day Trip from London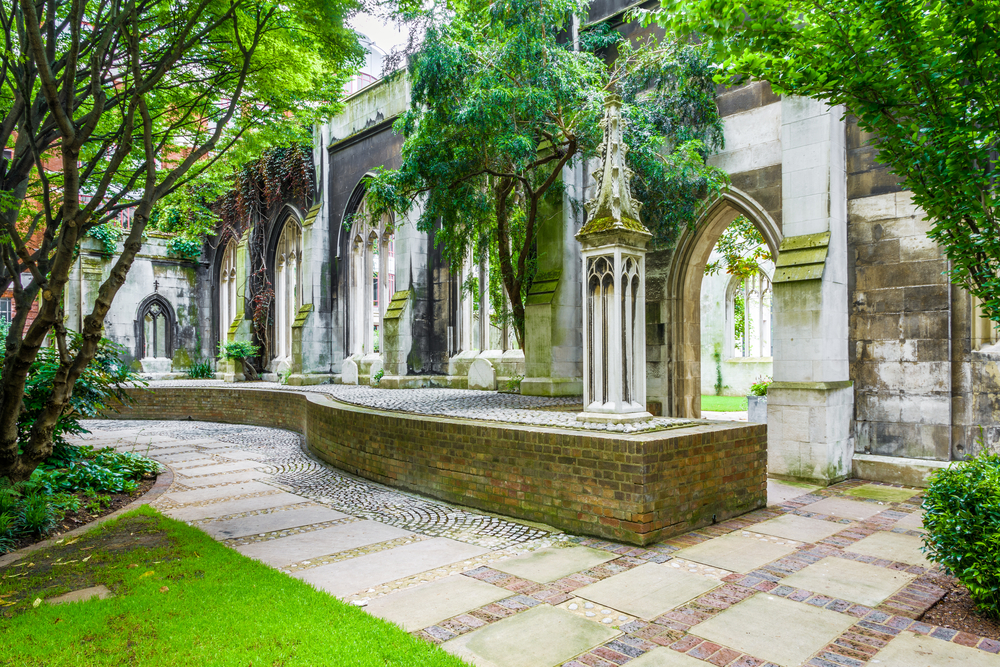 Stop 6: Sky Garden Has Spectacular Free Views Of London
Less than one mile away is the Sky Garden. It is an extraordinary public space, three stories tall. It offers uninterrupted panoramic views of London.
And, best of all, this attraction is FREE. However, you need to sign up for tickets online and in advance. The number of people that can be admitted is controlled.
A limited number of tickets are issued for each day, so please make sure you sign up early.
While you certainly can drop by and try your luck for available tickets, the line is usually long. And there is no guarantee you will be admitted inside.
When you do gain entry, you will see meticulously manicured botanical gardens on all three levels at Sky Gardens. But the biggest draw is the 360* panoramic views of London surrounding you!
You will find several upscale restaurants for your dining pleasure and two bars for any celebratory cocktail you may want to have!
Look here: London by Night: 90-Minute Open Top Bus Tour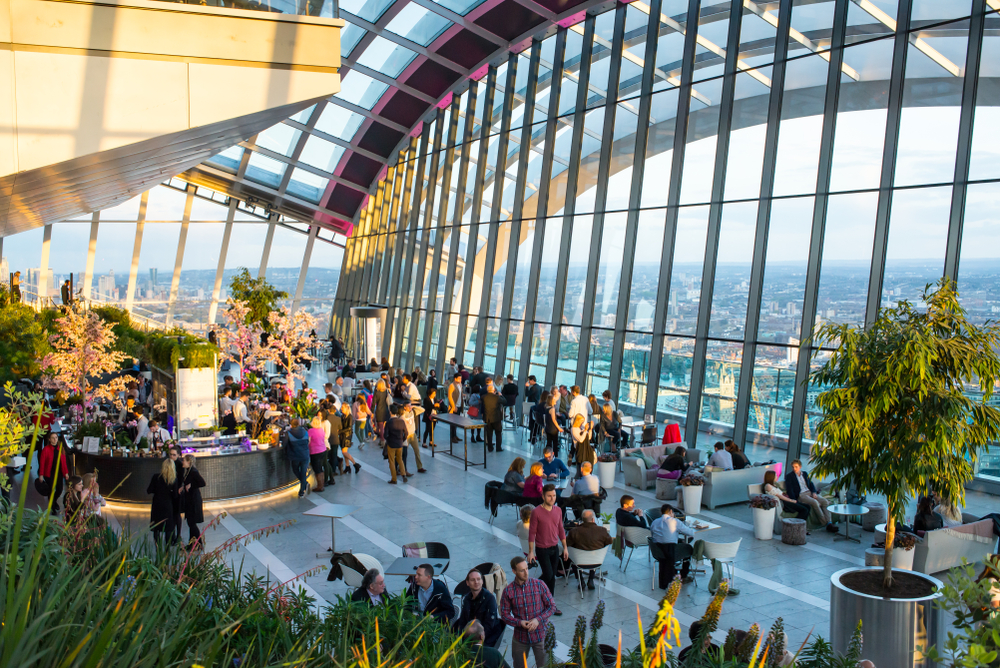 Stop 7) Cross The River Thames And Head To The Shard
Next you will cross the River Thames and head south to the building that looks like a piece of glass, the Shard.
It just may be the most stunning building in London, and it is the tallest building in Europe.
There is quite a discussion about which location has the better London views, the Shard or Sky Garden.
I will not try to influence you, you should visit both during your 5 days in London and decide for yourself.
The Shard houses offices, businesses, a five-star hotel, restaurants, and The View From The Shard observation towers.
This posh experience does not come cheap, as there is admission charged to get into the building. However, there is nothing quite like the London landscape from over 800 feet up in the air!
Purchase beforehand online if you can. And do not be late. Tickets are dated and timed. Security is very strict but once inside you are able to stay as long as you wish.
Tickets here: View from the Shard Entrance Ticket with Champagne Option
Tickets here: Hop-on Hop-off Cruise and The View from the Shard Entry
Tickets here: London: Top 30 Sights Walking Tour and The Shard Entry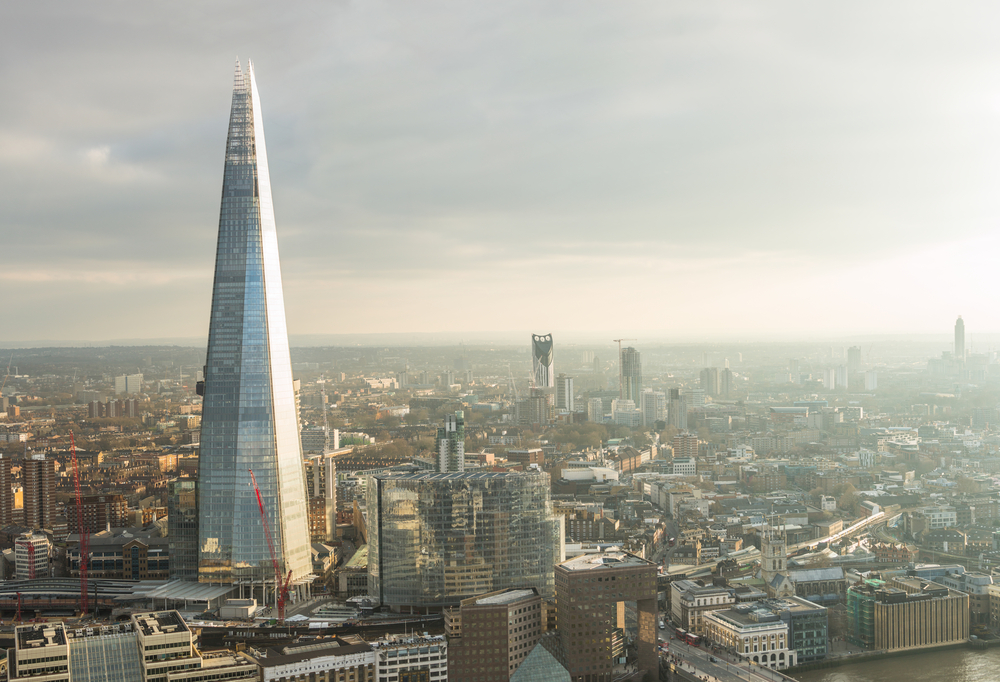 Day 4: Head Out Of Central London To Greenwich
Stop 1: Head to the Greenwich Meridian At The Royal Conservatory
At the Greenwich Meridian, you can be in the same place but at different times. Very cool indeed, but what does that even mean?
The Greenwich Meridian is the actual line of the earth that separates east from west.
This is the same way that the Equator differentiates north from the south. It is an imaginary line that marks zero degrees longitude.
It is significant because Greenwich Meridian is the starting point of every time zone in the world!
The Greenwich Meridian is located at the London Royal Conservatory in Greenwich Park is a really interesting experience to add to you 5 days in London itinerary.
Look here: London: Royal Observatory Greenwich Audio Guide Tour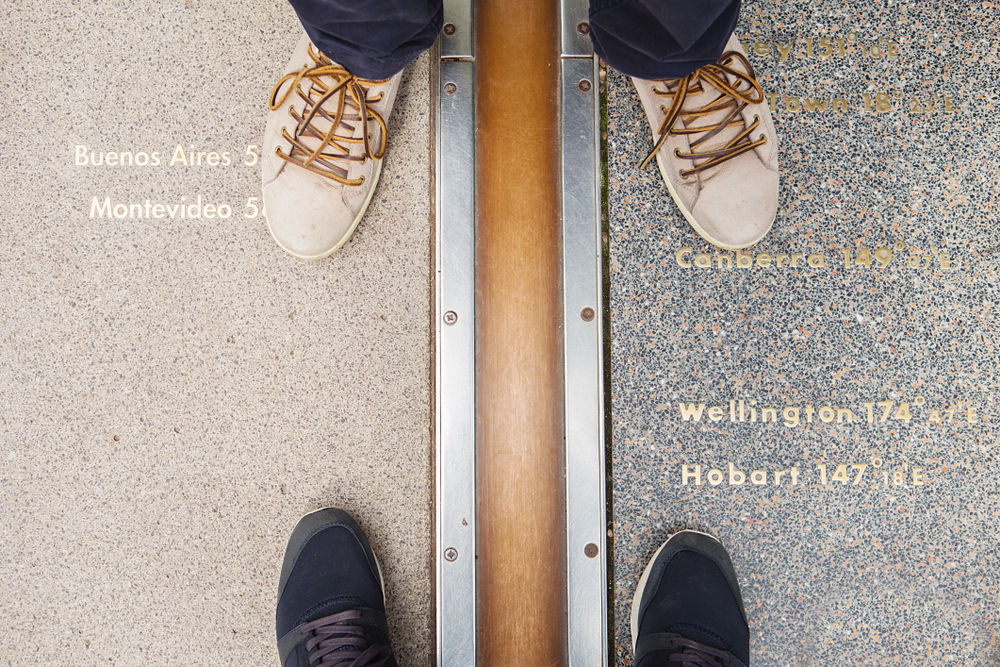 Stop 2: Get An Insta-worthy Picture On The Tulip Stairs
A few miles away from the Greenwich Meridian is the Queen's Palace, also in Greenwich. When you visit the Queen's Palace it is like visiting the past. Admission is free.
The spectacular blue ornate Tulip Stairs are an architectural masterpiece. From the seventeenth century, the Tulip Stairs have the distinction of being the first self-supporting spiral staircase built in Great Britain.
Visiting the Queen's Palace is something to consider during your 5 days in London.
Look here: Classic London 3.5-Hour Bike Tour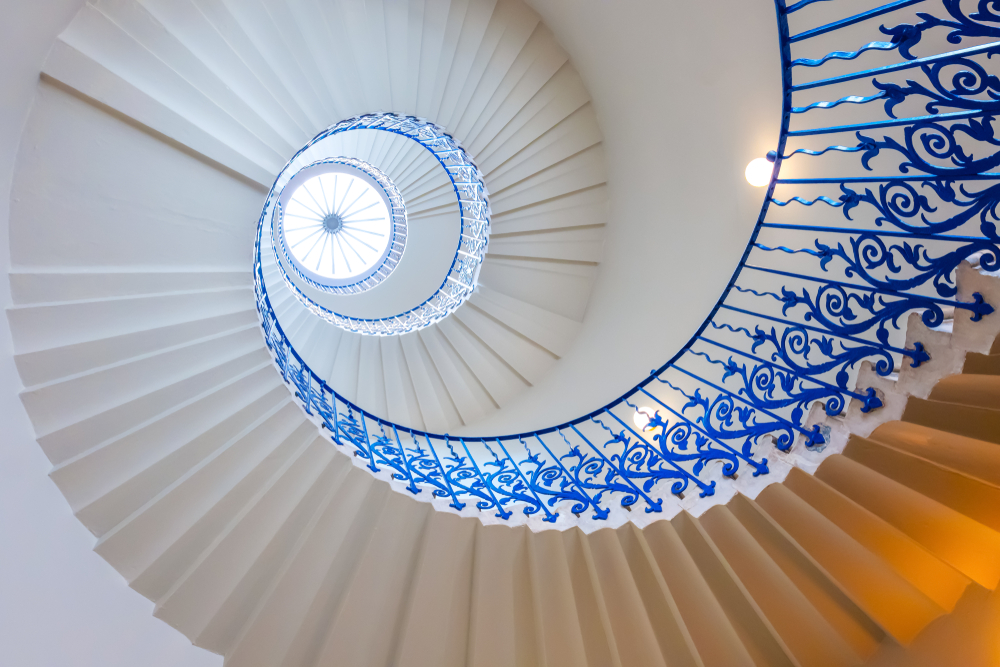 Stop 3: Take A Walk Under The Thames
A very unusual experience is walking under the River Thames.
The Greenwich Foot Tunnel was originally completed in 1902 and renovated in 2012. Its purpose was to replace the unreliable ferry service that transported people to and from their work.
Today entrances on both sides of the River Thames have glass domes and spiral staircases making climbing into and out of it more manageable.
And easier to locate since it is one of the coolest hidden gems in London.
Look here: London: Speed Boat Tour of the River Thames
Stop 4: The Line Sculpture Trail
What is The Line? It is London's first contemporary art walk.
Opened in 2015, it runs from Greenwich Peninsula (The O2) to Queen Elizabeth Olympic Park (North Greenwich to Stratford.) The Line Sculpture Hike is three miles as the crow flies.
However it meanders along the London waterways of the River Thames, so that adds distance. Set up as an outdoor urban exhibition space, modern and contemporary art is displayed for all to view.
It is possible to hike, bike or walk the entire trail. You can do it all at once or visit different parts of it at different times.
Enjoying The Line is free. However, there are two areas that have fees: the first is a cable car that takes you over the Thames River for a birds-eye view. Secondly, a DLR railway station is close by.
There are lots of restaurants, pubs, and cafes along the Line Sculpture Trail. It is a great place for a bite to eat during your 5 days in London.
Tickets here: London: Climb The Roof of The O2 Arena
Stop 5: The Painted Hall At The Old Royal Naval College
Still in Greenwich, the sumptuous Painted Hall is London's take on the Sistine Chapel!
Recently renovated to the tune of eleven million US dollars, this magnificent attraction just recently reopened. It was originally painted by James Thornhill 300 years ago or so.
Free for children, there is an admission fee of $11.00. There are cushioned reclining seats for your pleasure to admire the stunning Baroque-inspired ceiling. You are able to rent audio guides as well.
There are a gift shop and cafe as well for your convenience.
Look here: London: Stonehenge Half-Day Tour
Look here: From London: Full-Day Windsor, Stonehenge & Oxford Tour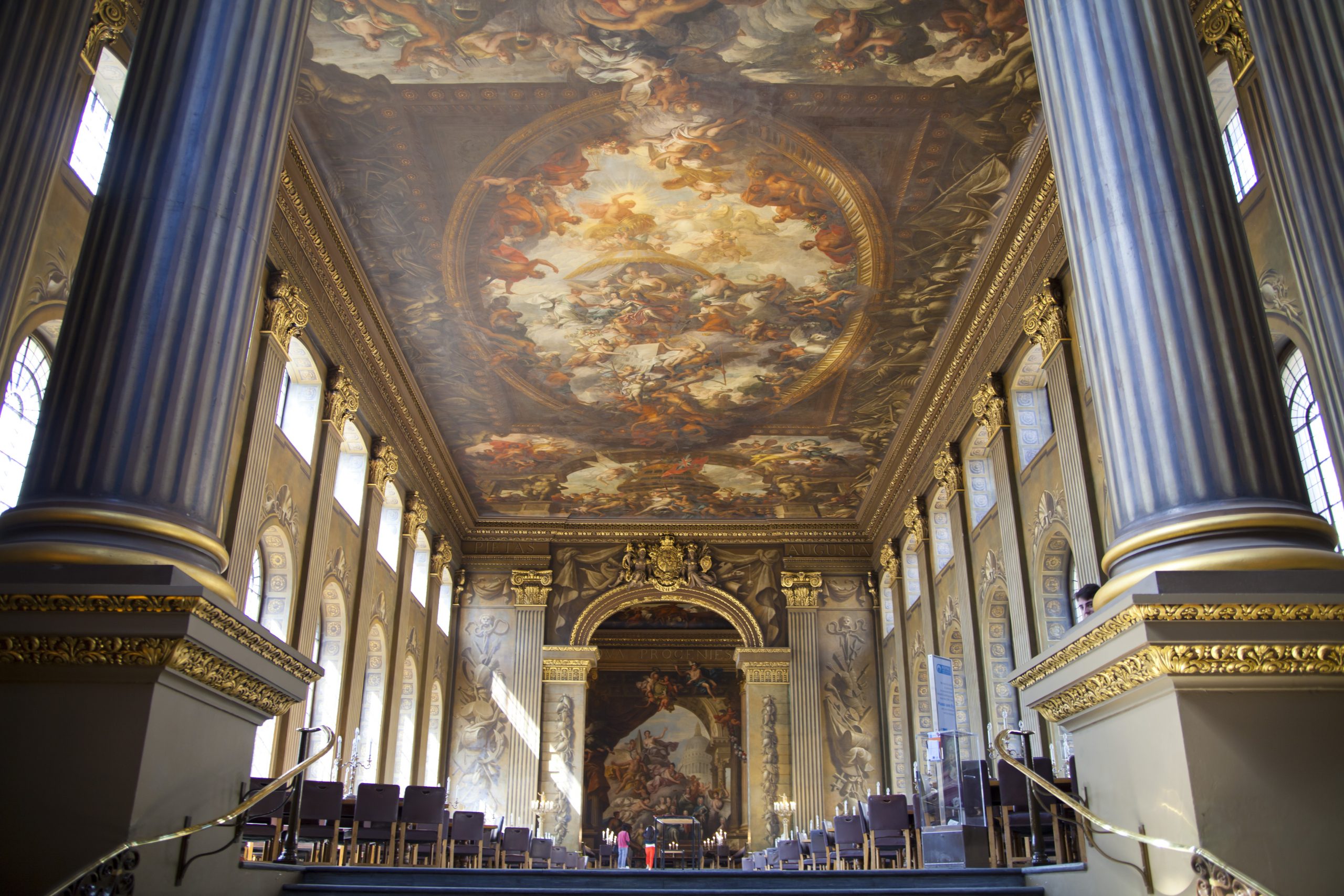 Stop 6: Visit Eltham Palace For A WOW Moment
Less than five miles away you will find Eltham Palace. A mixture of medieval and Art Deco influences will delight the senses.
Eltham Palace was once a medieval palace but was renovated by eccentric millionaires into an art deco mansion.
Located in Greenwich in southeast London, Eltham Palace was the childhood home of Henry VIII.
Walking through the halls of the house you will get a glimpse of the indulgent lifestyle of Stephen and Virginia Courtauld.
After touring the castle, you can explore the nineteen acres of beautifully manicured gardens. They consistently win awards.
The art deco and medieval influences have both been carried out into the gardens decor. You can even see London's oldest working bridge over the castle's moat.
Tickets here: English Heritage: Attractions Pass for Overseas Visitors
Tickets here: The London Pass with Access to over 80 Attractions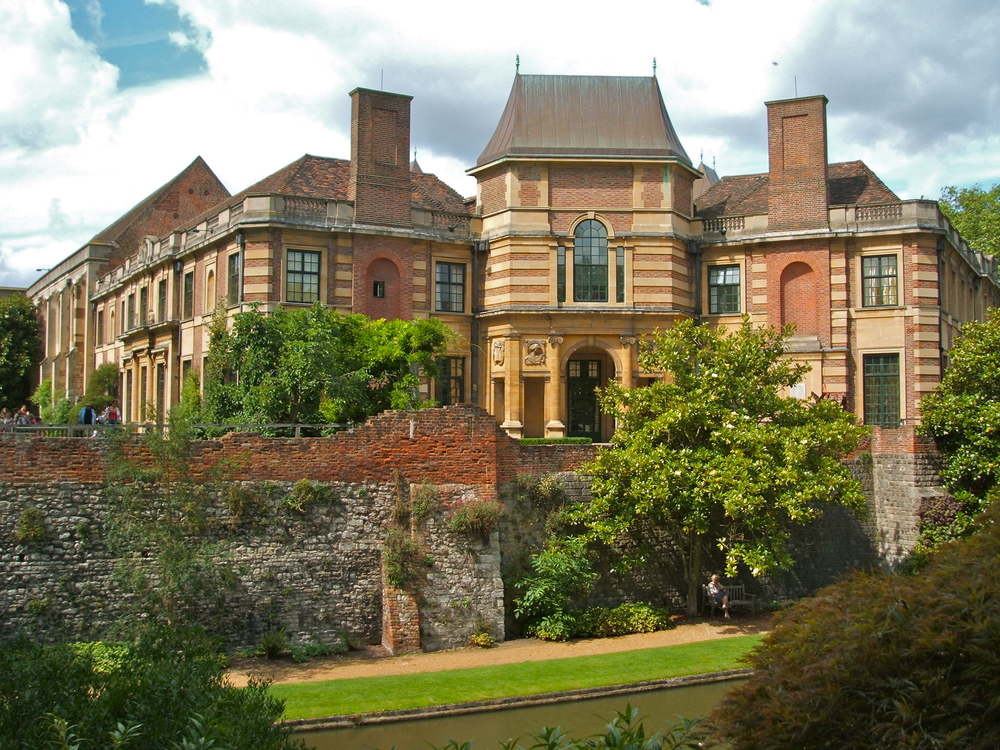 Day 5: Explore London's World Class Shopping Destinations
Stop 1: On Your 5 Days In London Itinerary Begin Today At Picadilly Circus
Picadilly Circus is just like Time's Square in New York City. You will find the jumbo flashing billboards advertising the latest trends.
As well as cool shops. It is a popular attraction, just like Time's Square.
Picadilly Circus is a great place to start day 5, of your 5 days in London!
Tickets here: Guided Wembley Stadium Tour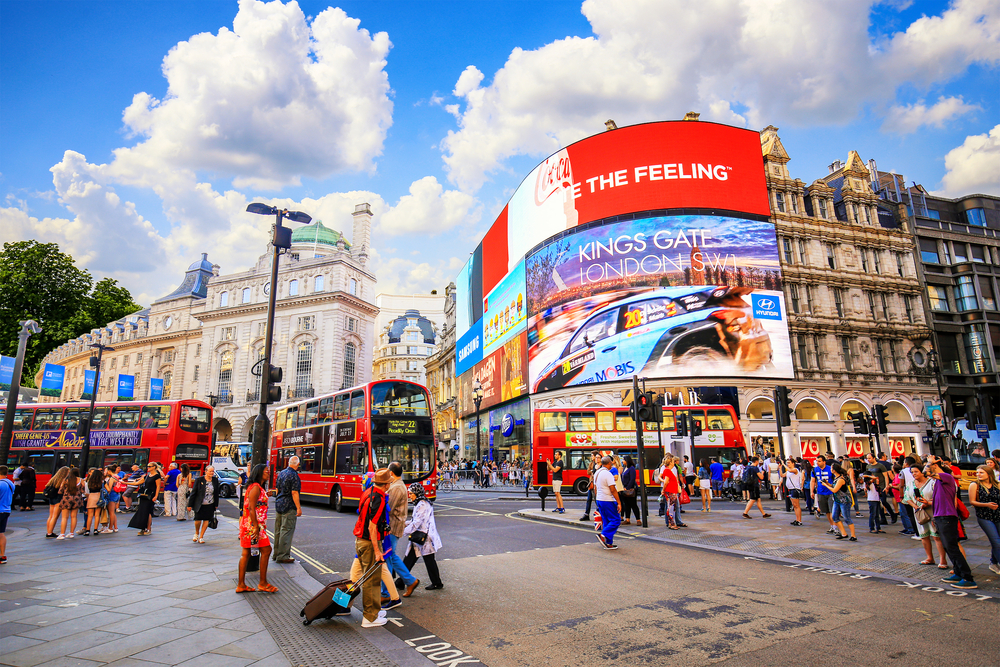 Stop 2: Trendy SoHo
Bad boy SoHo is located to the north of Picadilly Square. It is well-known as London's late-night epicenter.
Here you will find some of London/s finest restaurants, bars, and theatres. You will find the best shopping here!
You might want to consider exploring some of the trendy bars in Shoreditch as well!
Look here: St Paul's Cathedral: Fast-Track Entrance
Stop 3: Pedestrian-friendly Leicester Square Is Dazzling
You will run into Chinatown as you wander from SoHo to Leicester Square. If you are looking for the finest authentic Chinese food, with plenty of restaurants to choose from, this is the place to be!
Leicester Square is a pedestrian-friendly street in London's popular and fashionable West End. There is a myriad of shops to fit anyone's budget.
The same applies to clubs, restaurants, and bars. If you are looking for something to do for date night, or to do with the family, you will certainly find options in Leicester Square.
If you are a Broadway lover, like musicals or dramatic performances, London's West End is where you want to be for live theatre performances.
You want to research online what will be playing when you will be spending your 5 days in London as venues and popular shows sell out quickly.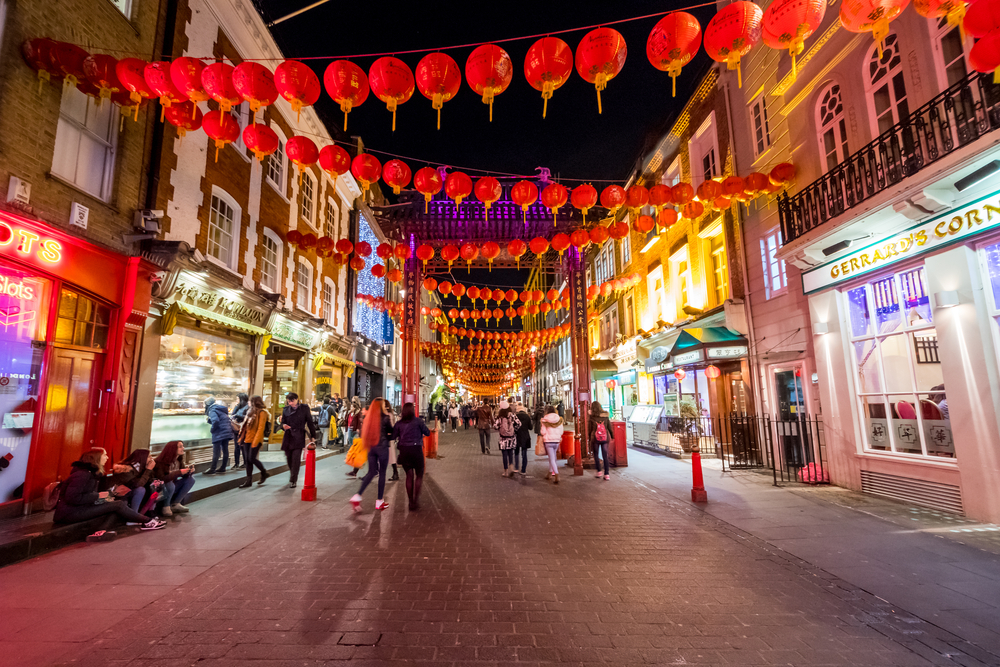 Look here: Central London Bar Crawl and Nightlife Tour
Stop 4: Stylish Covent Garden
Covent Garden is less than a mile from Leicester Square. In London's fashionable West End as well, it is a more upscale shopping experience. With a rich history.
And there are so many cool things to do in Covent Garden!
Covent Garden used to be a fruit and garden market, but nowadays it has much to offer. It is definitely a must-see during your 5 days in London.
When I travel I strive to purchase authentic souvenirs handmade by the locals where I am visiting.
Covent Garden has stalls of items hand-made by locals, or those residing in the European Union, mostly on the weekends. I appreciate this and look there often for gifts and souvenirs.
There is also live entertainment out on the streets on the weekends. There are many clubs and bars in Covent Garden.
Stop by for afternoon tea in London in one of the upscale restaurants, or shop at the trendy shops. Just do not miss putting Covent Garden on your London itinerary.
Tickets here: London: Historical Pub Walking Tour
Tickets here: London Pub Walking Tour of Covent Garden
Tickets here: London: Westminster to Covent Garden Personalized Tour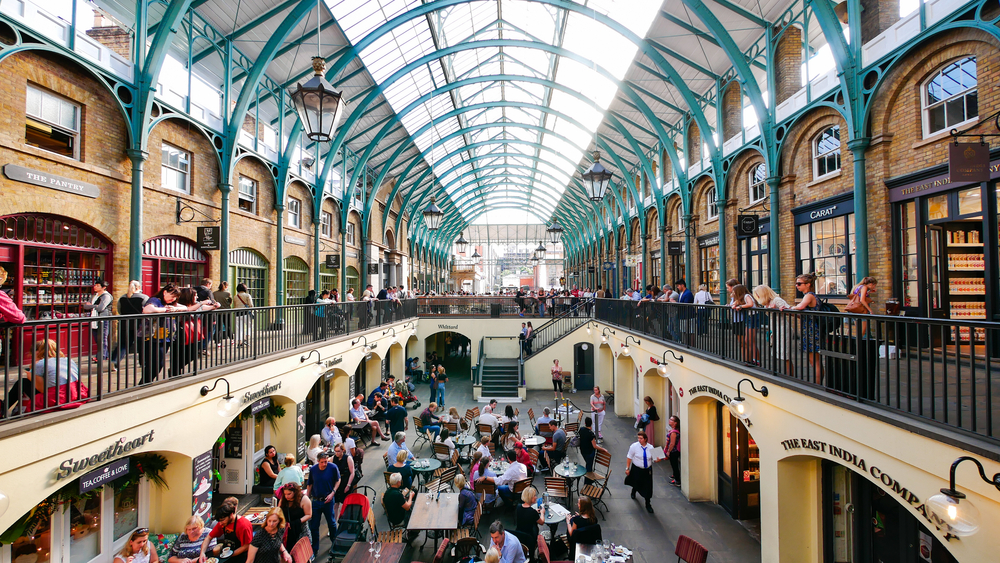 Stop 5: You Might Just Pass By Neal's Yard!
Most travelers do not even know about Neal's Yard. It is a beautiful little street adjacent to Covent Garden. It is one of the hidden gems in London, and you will want to stop and take a look at it!
The colorful buildings are so bright and pretty. And if you come at the right time of the year, they are brimming with blooming flowers.
Not long ago, this area was a haven for garbage. However, it has been cleaned up and renovated and has become a very popular spot. For locals and tourists alike.
You will want to pop into World-famous Neal's Yard Remedies. It offers organic skin and body care items. There are also independent shops and fashionable boutiques.
And enough chic eateries and pubs to awaken your taste buds.
If you are curious, there are many clubs and bars in Camden Town to explore!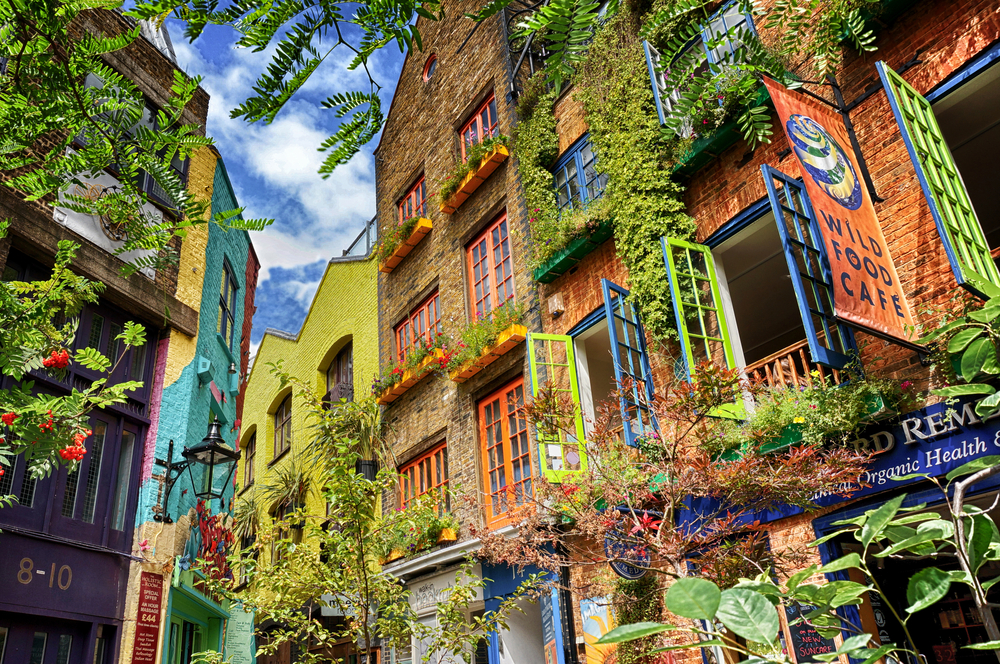 Tickets here: Windsor Castle Admission Ticket
Stop 6: Visit London's Silver Vaults For A Unique Shopping Experience
Located one mile from Covent Garden, The London Silver Vaults have been in business since the late 1880s. And unbelievably, all forty of the shops have been owned by the same families for the past forty years!
Also unbelievable, the vaults have never been broken into. And this subterranean location even withstood a direct bombing during World War II without sustaining any damage.
A stop to shop at the London Silber Vaults will truly be a memorable experience. Consider adding it to your London itinerary.
Tickets here: Gatwick Express: 1-Way or Return London Train Ticket
Tickets here: Gatwick Airport to Central London Bus Transfer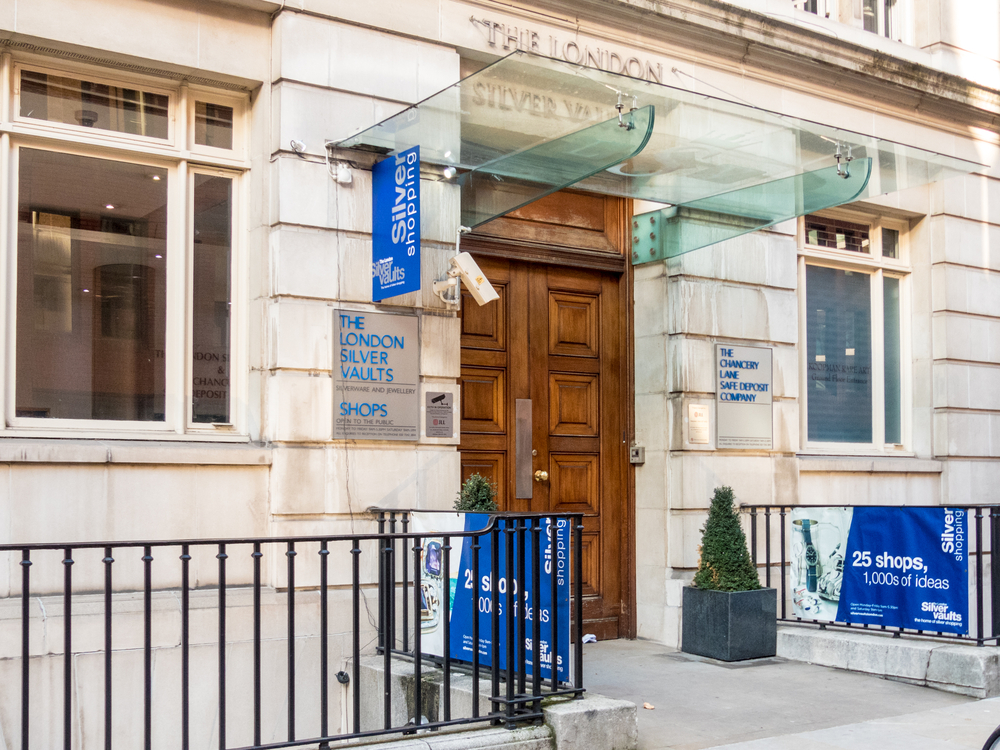 Stop 7: Shopping At Harrods Is An Experience You Do Not Want To Miss
Just about everyone has heard of the most famous department store in the world, Harrods.
It is the largest department store in Europe and known for its superb service and luxurious shopping experience. The main location in London has 330 departments and 23 restaurants.
Simply visiting Harrod's is an exciting experience. But you do not need to purchase anything expensive.
Grab a bite for lunch or a drink and take a rest from all your shopping today. I headed to the all-things-Harrods department and purchased myself a souvenir shopping bag!
Tickets here: London: Big Bus Open-Top Hop-on, Hop-off Sightseeing Tour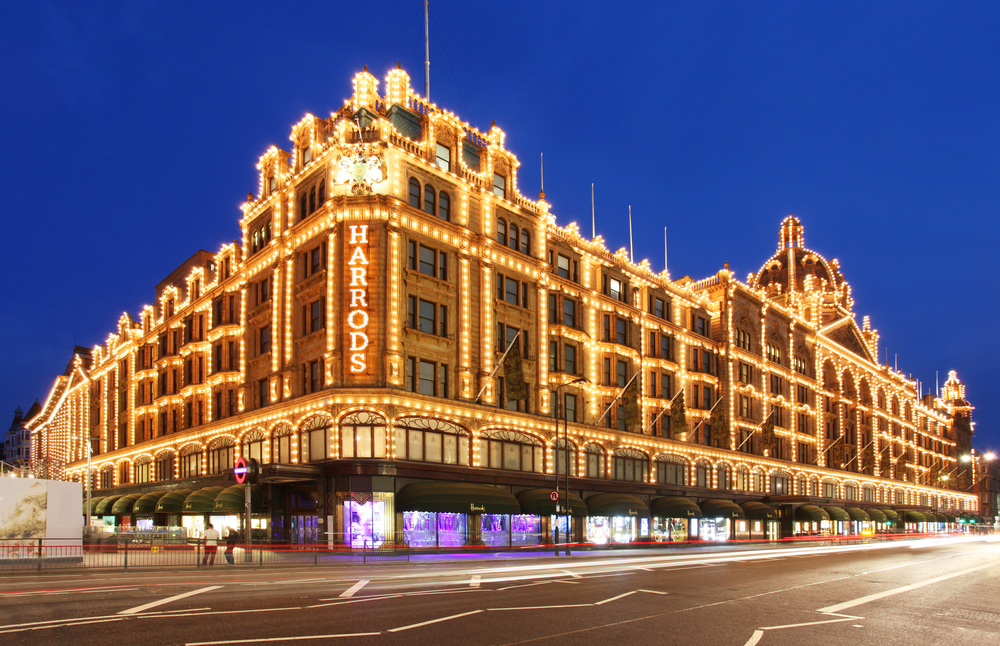 Packing Tips For Your 5 Days In London
Using these useful packing tips will enhance your experiences while hopefully keeping you organized while you spend 5 days in London.
You will want to remain healthy while you travel to London and pack lightly to make your travels easier.
A concealed travel pouch may be one of the most important items you bring with you on your 5 days in London trip.
This unisex RFID blocking concealed travel pouch is lightweight and comes in several colors. It has lots of organization to give you peace of mind. You can keep your most valuable documents safe and secure next to your body.
If you have a pouch already you may not want to or need to invest in a new one, like me. If it does not come with the RFID protection, these RFID sleeves would be handy to prevent identity theft.
This configuration comes with enough passport and credit card sleeves that the entire family would be protected.
They are slim too, so they will easily fit into your current pouch or wallet. These are the kind my family and I use not only when traveling but at home as well.
If you are planning on taking a lot of pictures with your phone you will definitely want to consider an external charging battery. This Anker high-speed phone charging battery is the exact one I carry with me on all of my trips.
It can be used on a variety of phones, not just an iPhone like I have. And wow is it fast! I like that it holds its charging capabilities for several uses so I do not have to worry about it while out and about.
And if I forget to recharge it at night, it will still be good to go the next day.
My daughter gifted me with this FugeTek Selfie Stick and Tripod for my birthday. It has Bloothtooth connectivity so it is very easy to use.
It is made of durable aluminum and is very lightweight and easy to carry. I love mine and I think you will enjoy it too!
I was never a fan of packing cubes until I tried them out! Now I am sold. These Bagail packing cubes are the exact ones I use whenever I travel.
I cannot believe how much more organized I am now! And I never leave without them anymore.
Travel Locks are an important consideration. I always travel with locks for my luggage. I lock my luggage in my hotel room or Air BnB if there is no room safe for me to use.
Don't forget to bring along a universal power adapter on your 5 days in London, this worldwide power plug is a great example and will charge your phone at the end of your busy days. And this world traveler adapter kit can charge several devices at the same time.
This is what you will need when there are several people traveling in your group, or if you bring several electronic devices on your trip that require charging at the same time.
Hydration is so important. You want to remain hydrated to support your immune system which in turn will be stronger to fight off any germs you will encounter during your travels. You will want to bring your own refillable water bottle with you.
I never leave home on a trip without my Bobble filtration bottle. The 18.5-ounce size is perfect for travel and it fits nicely in the pocket of a backpack or your purse.
The replaceable carbon filter ensures fresh drinking water.
Perhaps you are traveling a long distance and packing space is a premium. Then this collapsible silicone foldable water bottle would work well for you. Would not take up much space in your suitcase at all.
You will want a backpack or daypack with you to store snacks, your water bottle, phone, extra clothes, etc.. This foldable water-resistant backpack would be great.
It is very affordable and is available in many color options for you to choose from. The fact that it folds down into a zippered pouch will make it easy to pack.
Perhaps you need a more substantial backpack for your international travel. This antitheft backpack has a charging port, is water-resistant, and can comfortably carry up to a 15.6″ laptop.
You will be walking more than usual while spending 5 days inn London. A sturdy and comfortable walking shoes are a must-have. These waterproof all-season shoes are extremely affordable and yet fashionable.
Mostly everyone is familiar with the Skechers brand, and these Air Run high fashion sneakers come in a lot of colors to match your outfits and are still affordable.
Bring a lightweight scarf or shawl. Scarves and shawls are very popular in Europe and London is no exception. Both men and women wear scarves, both decoratively and as a layering piece to keep warm.
This cotton unisex lightweight scarf is versatile and can be worn in any season. And here's another option to consider:
We all need to protect our eyes from the sun's harmful UVA/UVB rays. These unisex polarized sunglasses come in a lot of lens colors and frame designs and are extremely affordable too.
If you are fond of the aviator-style of sunglasses these polarized aviators may interest you and add a bit of glamor during your unusual trip to London.
Quick Tips For Your 5 Days In London
Here are some quick tips and tricks which hopefully will enhance your trip to London and make it less stressful and more enjoyable.
UPDATED: Stay vigilant! During our last trip to Paris, our family of four was robbed 3 times. We discussed at great length how we had to remain vigilant to protect ourselves against pickpocketers. However, we were not successful.
Please do not have any preconceptions about who can violate you by stealing your possessions. Stay vigilant and alert. Hope you have more success than we did.
Remember to always stay hydrated. Bring a nondisposable refillable water container and refill it often!
Not only will you hedge the odds against getting sick, but you will also be saving a lot of water bottles from being sent to the British landfills.
Call your credit card company for two reasons: 1) to notify the bank that you will be out of the country and give them your exact travel dates.
2) to check to see if the bank charges foreign transaction fees every time you are out of the country and use your card. If it does, inquire about applying for a credit card that does NOT charge such fees.
When using an ATM in London, England, make sure it is in your bank's network, so you do not incur a transaction fee every time you use a British ATM to withdraw money.
Also, consider withdrawing larger amounts of money, fewer times, to limit the transaction fees by your bank.
Whenever you can, purchase advanced tickets to London attractions whenever possible when seeking out secret places in London.
Tickets purchased online, in advance, are mostly always discounted, and many times come with a "skip the line" perk.
You will have more time to spend at the attraction since you will not be waiting in the entrance line. Also, you can better pace yourself during your busy days.
I hope these suggestions will maximize your planning making your 5 days in London as organized and effortless as possible.