Are you searching for the top baby boomer travel destinations as you consider your next vacation? Want adventure, or a warm climate, or a cool climate to escape the oppressive heat of your hometown?
How about visiting a destination on your must-see bucket list?
No matter what kind of trip you are looking to take, retirees are traveling more than ever! We are more active, more in tune with technology, and more adventurous than any other generation before us!
There are so many baby boomer travel options I could probably write a book and not cover them all, so I've selected 5 destinations that will have you packing your bags in no time!
5 Baby Boomer Travel Destinations That Will Get You Packing Your Bags
#1 Ireland One Of The Most Popular Baby Boomer Travel Destinations
Kissing the Blarney Stone. Drinking a pint of Guinness or two at an Irish pub or two. What's not to like about the Emerald Isle as a baby boomer travel destination?
And no snakes because St. Patrick drove them all out! Retirees have been traveling to Ireland for years and it is no wonder why! The island is stunning, easy to get to, and wonderful to explore.
Ireland is only a 6-7 hour flight from the east coast of the United States, and a 10-hour flight from the west coast. l
If you are looking for advice, check out my guide to surviving long international flights! 
Read my tips on how to stay healthy when flying to your dream destination!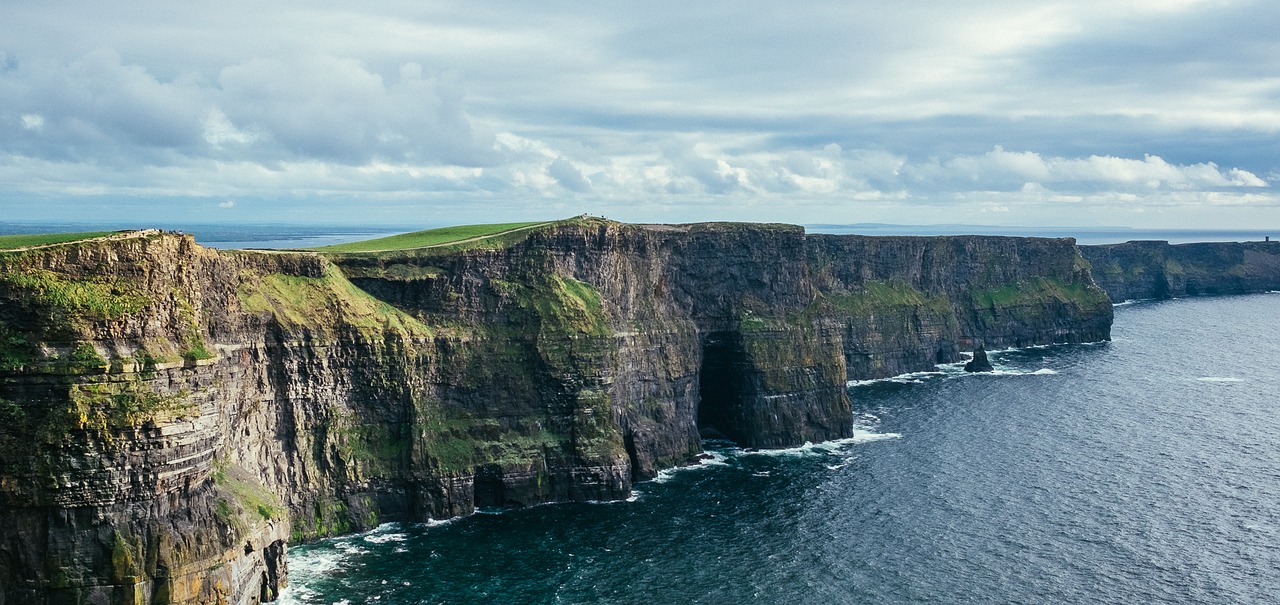 Baby boomer travelers could begin their visit to Ireland in Dublin, a cosmopolitan city of about 528,000, and the capital of Ireland. As with any large city, there are so many attractions to choose from.
For more information, read 15 things to know before traveling to Ireland.
Restaurants, shopping, hiking, biking, and admiring the views of the English Channel top the list.
Then there's the Wild Atlantic Way, the 1,553-mile road trip hugging the Irish coast that travels through 9 Irish counties/6 Irish regions, for your driving pleasure.
There are many medieval-style castles all throughout Ireland, most notably Blarney Castle, housing the infamous Blarney Stone, which when kissed gives you "the gift of gab!"
Read 10 things you need to know before kissing the Blarney Stone!
I've never visited Ireland, but touring the House of Waterford Crystal factory would be tops on my baby boomer travel list of things to do, as would visiting the Cliffs of Moher.
The Cliffs of Moher are a must-see! Read about the 8 big mistakes to avoid when visiting the Cliffs of Moher. 
I have several pieces of handmade Irish lace given me by my daughter from her frequent Irish trips, but who wouldn't want yet another handmaid Irish lace piece?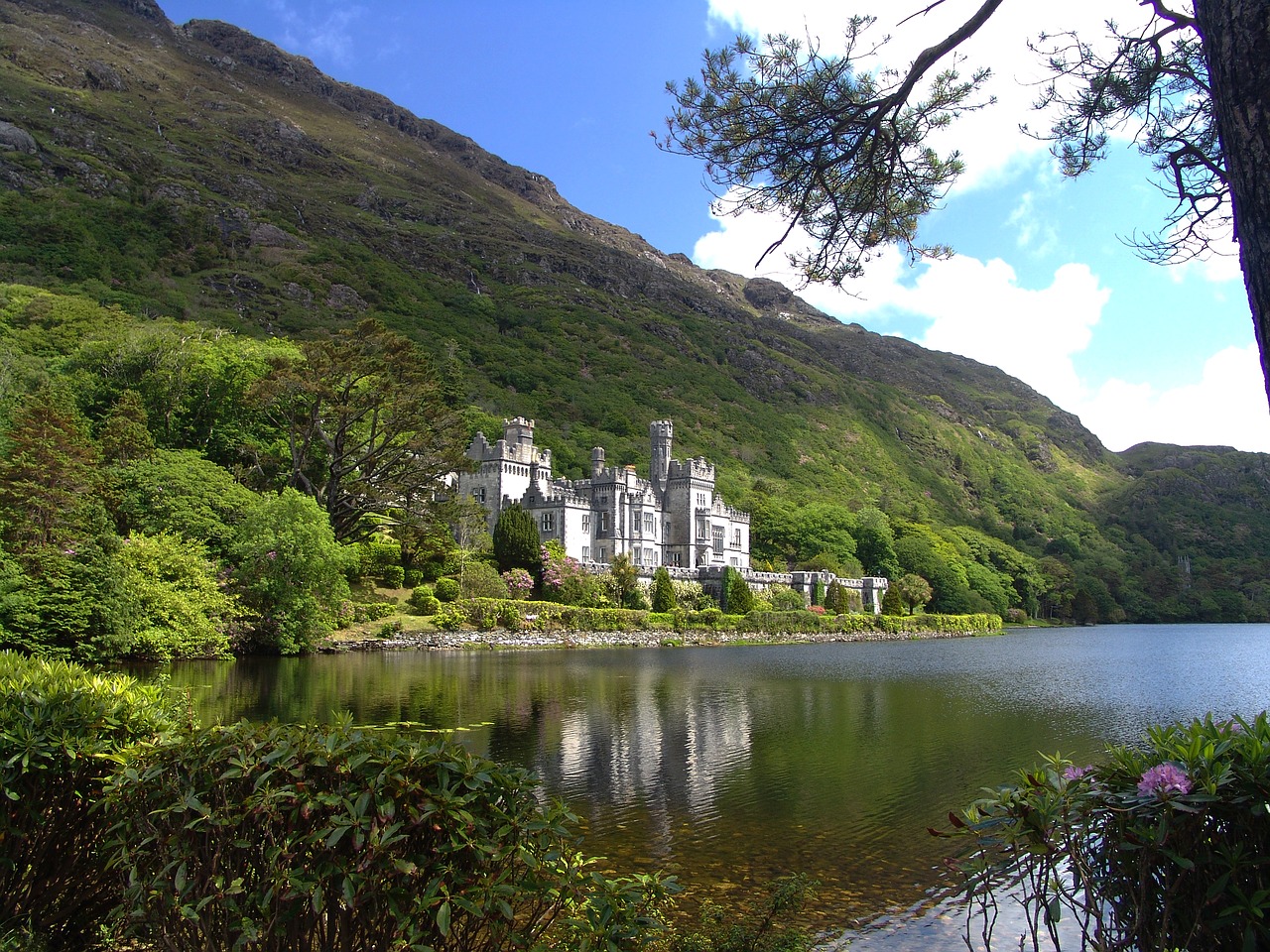 #2 Alaska Is A Top Baby Boomer Adventure Travel Destination
Alaska is just about my favorite place on earth! What's not to love?
Read 9 things to need to know before traveling to Alaska.
It is where the water greets the mountains. It is remote, it offers jaw-dropping stunning views. And then there are the animals!
We generally do not have any idea how large Alaska really is. But it dwarfs Texas and then some. Alaska is huge. Depending on the season you visit, you can drive all parts of Alaska. But that is only a very small part of the 49th US state.
If you are looking for a more relaxing trip to Alaska, consider taking an Alaska cruise! It is perfect for baby boomer travelers who are looking to see Alaska at a slower pace.
If you are dreaming of an Alaskan cruise, here is an Alaskan Cruise packing list for you!
Cruises to Alaska range from affordable to luxury, so there is something for everyone looking for great us vacation ideas for empty nesters.
And for sure, Alaska is one of the most exciting places to visit once in a lifetime!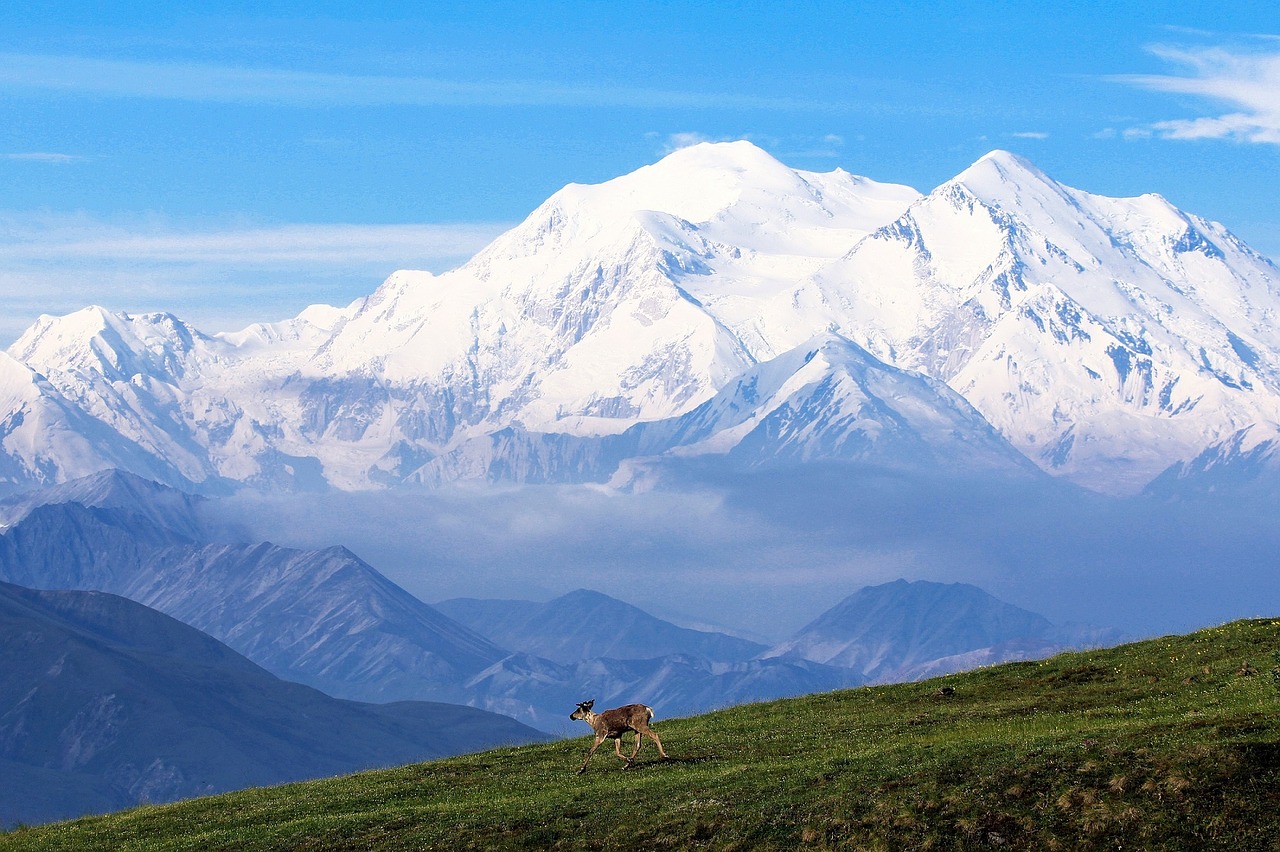 If you are looking for more adventurous baby boomer travel, you can climb mountains, view bears in their wild and natural habitat, helicopter to a glacier and if you like more citified activities, you can catch the symphony performing or shop at Nordstroms in Anchorage.
Here you can read about 13 picturesque towns in Alaska not to miss!
To the north, you can arrange to travel into the Arctic Circle, to Prudhoe Bay and dip your toes into the Arctic Ocean. I've never done this, but I still hope to one day.
No visit to Alaska would be complete without visiting Denali National Park, about 150 miles south of Fairbanks. Plan on spending some time at the Denali Visitor Center, to learn about the local flora and fauna.
Here are 11 places to add to any Alaskan itinerary!
There is only ONE road approx 90 miles long into and out of Denali National Park. You are permitted to drive the first 15 miles of it. This is to prevent congestion and preserve and protect the natural environment of the park and its animal inhabitants.
Visitors have the option of purchasing a guided bus tour that will take them into the park. Depending on the tour depends on how long the tour will last. 4 hours, 8 hours, even longer.
Of course one of the main goals is to catch sight of the wild animals that call Denali home.
The history of Alaska is rich and interesting. Chances are you may drive on the Alcan Highway, AKA the Alaska Highway. A super-duper feat, built during World War II to connect Alaska to the contiguous United States, through Canada.
If you are road tripping through Alaska, you will travel the Seward Highway. Read about the 13 best stops from Anchorage to Seward along the Seward Highway.
Then there's the Gold Rush saga. Many men and women came to Alaska searching for their treasure, however only a few found it. You can even pan for gold if you so choose!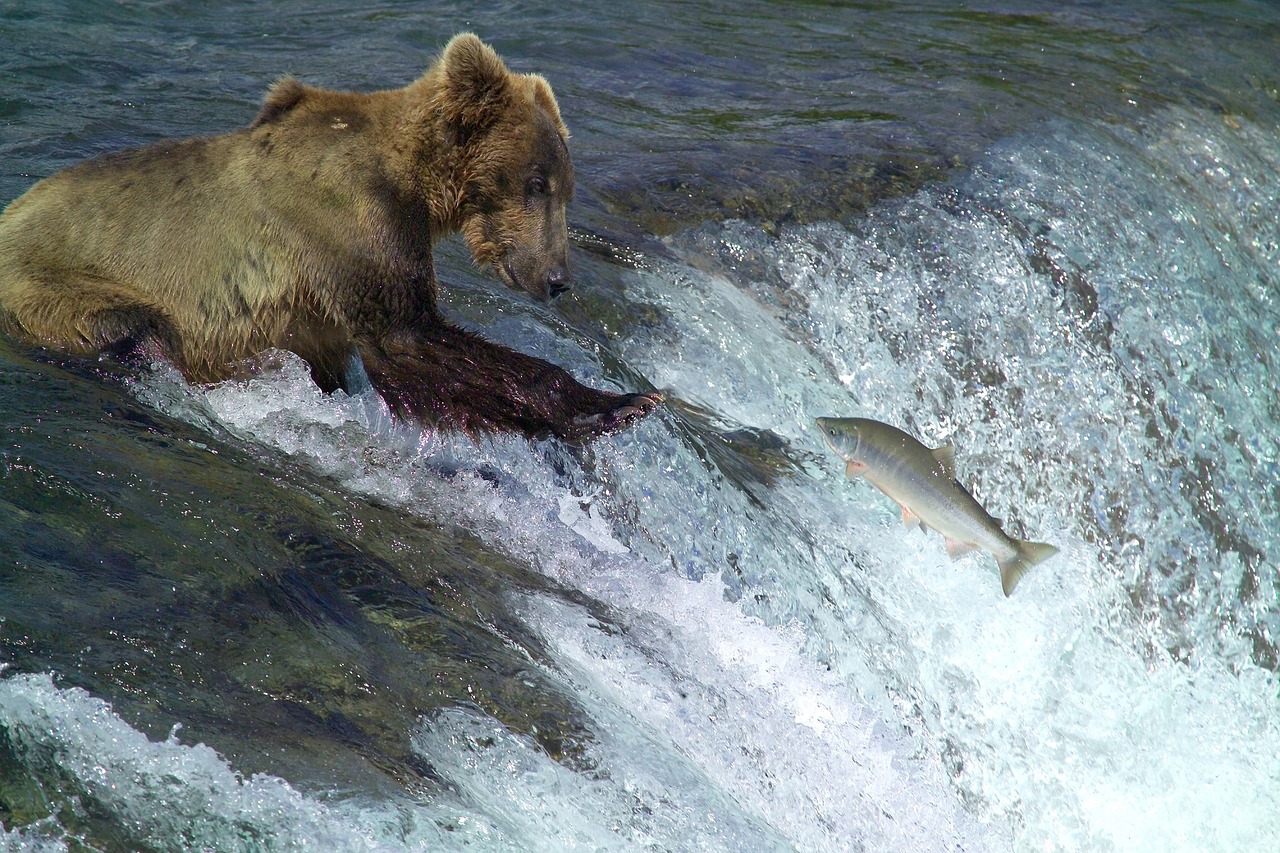 Alaskan cities each have their own charm to share with their visitors and are the perfect stop for baby boomer travelers!
To the south is Seward, named after the man who purchased Alaska for the United States and was ridiculed because everyone knew it was such a bad deal.
While visiting Seward, make sure to visit Exit Glacier, which is nearby and very easy to access!
Valdez, nestled where the mountains rise up to touch the sky right next to the waters of Prince William Sound, is the location of the infamous Exon Valdez oil spill.
Homer located in the Kenai Peninsula is an eclectic town, home of the Salty Dawg Saloon, revered even by the locals and retiree travelers as well! Don't forget to check out my blog post for senior travelers for the 15 best things to do in Homer!
Its also quite an unforgettable to experience the "midnight sun" should you be visiting in the summer, when the sun doesn't seem to set and it is eerily light almost all night long.
Alaska has so much to offer everyone. It is definitely a destination that should be on every baby boomer travel list.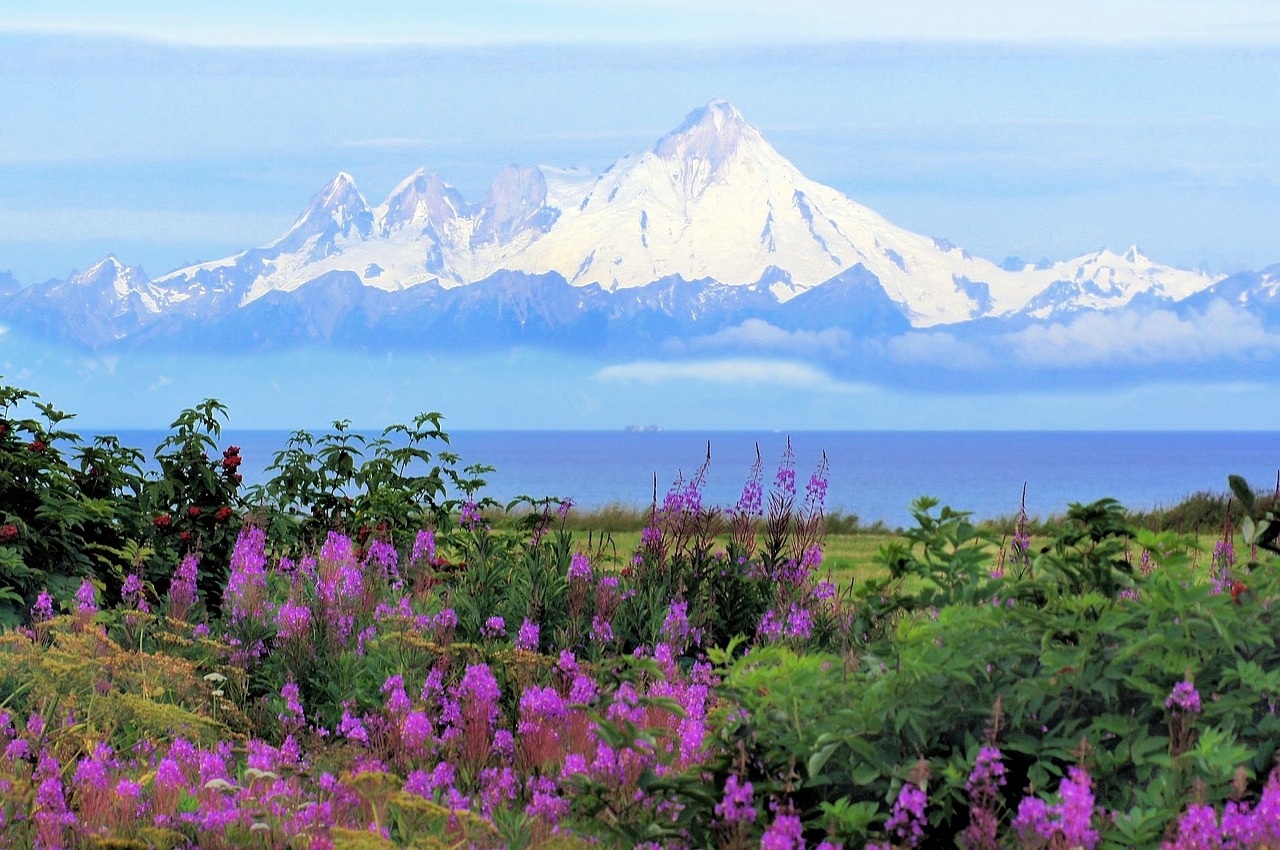 #3 Banff, Jasper And The Icefields Parkway In The Canadian Rockies Are A Senior Travel Dream Destination
The Canadian Province of Alberta is home to some of the most jaw-dropping, unbelievably beautiful vistas and destinations.
The Icefields Parkway is considered one of the most dramatic and scenic drives on all of the earth and is an enjoyable senior travel destination. It is about 150 miles long and connects Banff to Jasper through the Columbian Icefield.
Along the way, you will be awed by indescribable and incredible vistas of the Canadian Rocky Mountains with their tops covered in snow, glaciers spilling over and between mountains, and glacially made lakes the most beautiful blue-green color (from glacial silt) you have ever seen!
When we drove the Icefields Parkway we simply could not believe the beauty that unfolded before us. If you are a senior traveler and you have never been here, but it on your bucket list!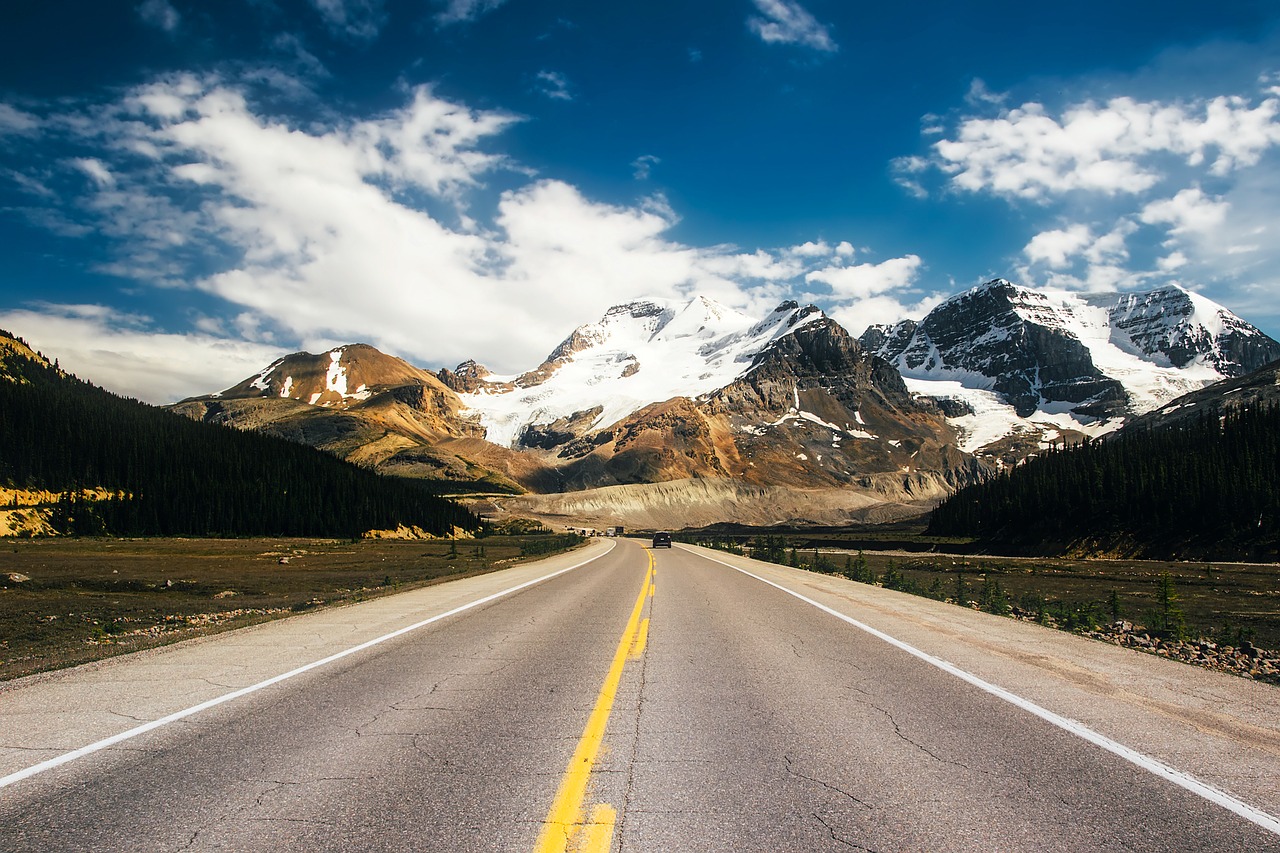 Our journey began in Banff, Alberta, Canada, at the southern end of the Icefields Parkway, a small town of about 7,850 inhabitants in the off-season. It is such a charming place with sweeping views of the Canadian Rockies in every direction we looked!
Banff is a bustling place loaded with shops and restaurants, and more activities to choose from than you can even imagine. There's a gondola ride up the side of a mountain, hot springs to soak in, a golf course literally kissing the mountain to play, and river rapids to fight!
We visited in the summer, but should you choose winter there are world-class skiing and all outdoor winter sports to choose from.
32 miles from the town of Banff, within Banff National Park, is located Lake Louise. We were driving our RV headed towards Jasper when we noticed information about Lake Louise. We pulled into the parking lot and had to hike a bit up to reach the lake.
When we rounded the final curve, and finally came upon Lake Louise, she simply took our breath away, literally! Lake Louise is the most astonishingly emerald green color we had ever seen.
It is a vivid memory still to this day. There is an easy and shaded hiking path along the side of the lake which continues to provide unparalleled views of the lake.
Baby Boomer travelers who are more adventurous, like we were on both of our visits, might consider a 3.5 mile moderately strenuous hike up the mountain to the "pie house," an actual restaurant high up the mountain, which served fresh pies.
What a reward after such an arduous trek. Better plan at least a half day for this 7-mile round trip hike, because you will stop at numerous outposts to gaze at the lake from several vantage points.
The most hearty of senior travelers will select the rugged hike which takes them to the Victoria Glacier which spills down and feeds Lake Louise.
The lovely and rustic town of Jasper with its 5,000 people is located within the Jasper National Park at the northern end of the Icefields Parkway is perfect for senior travel.
It makes a great place to stop and explore all the wonders of the national park, view the magnificent Canadian Rockies from a different perspective, or take advantage of the many backcountry hikes which begin in Jasper.
Shops and restaurants are quaint and all the locals are so friendly which makes it an enjoyable baby boomer travel destination for seniors!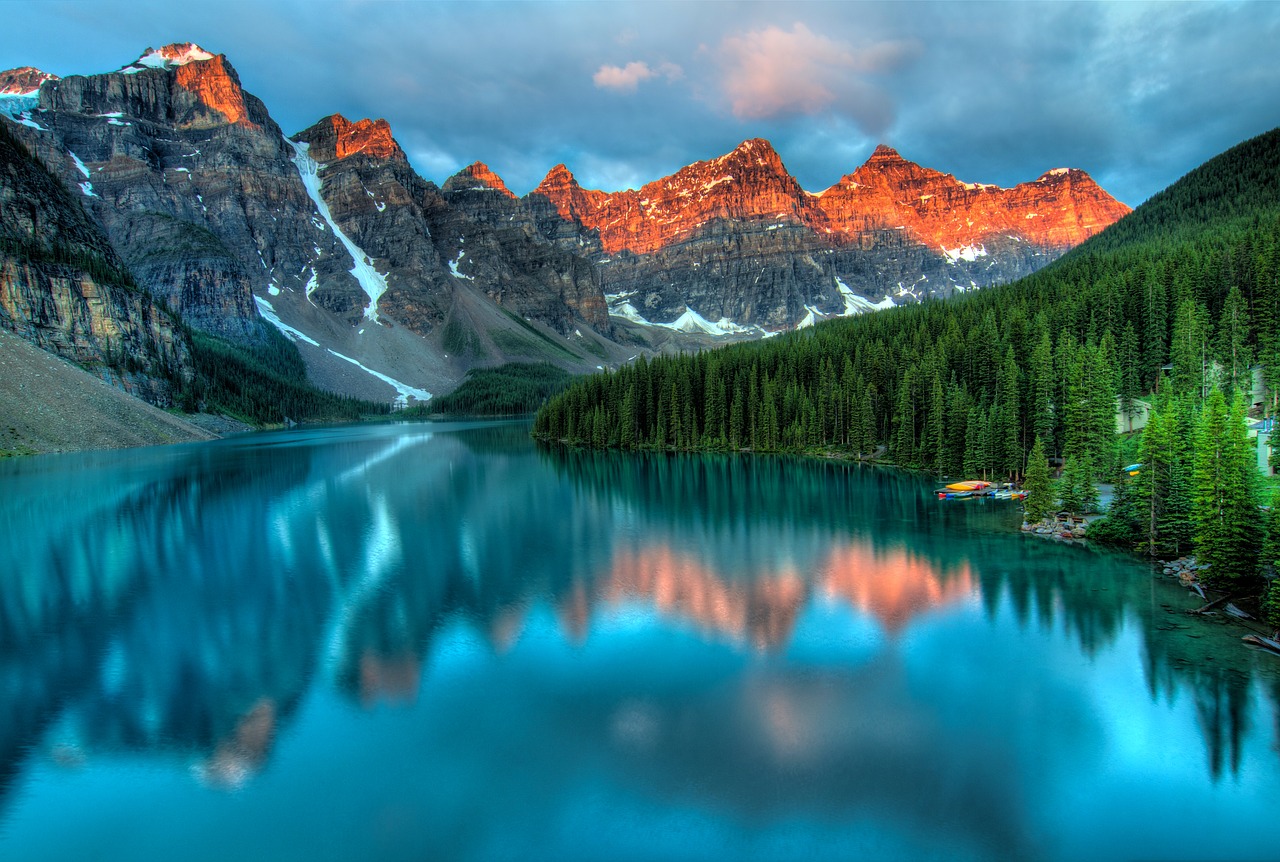 #4 Baby Boomer Travel Must Include A Trip To Niagara Falls
Baby Boomer Travelers will remember Niagara Falls as a popular honeymoon destination back in our day! I grew up a half-day trip away from the Falls, so my parents brought us to visit every summer. Therefore, it's been easy for me to experience everything on your Niagara Fall's bucket list.
Niagara Falls is a series of three waterfalls that mark the natural border between Canada and the United States where Lake Erie empties into Lake Ontario.
Even as a child, I can remember how fantastic the Falls were to see, the mist wetting our faces and clothes, and especially at night when they were lit up! And what a thrill to cross the Rainbow Bridge into Canada.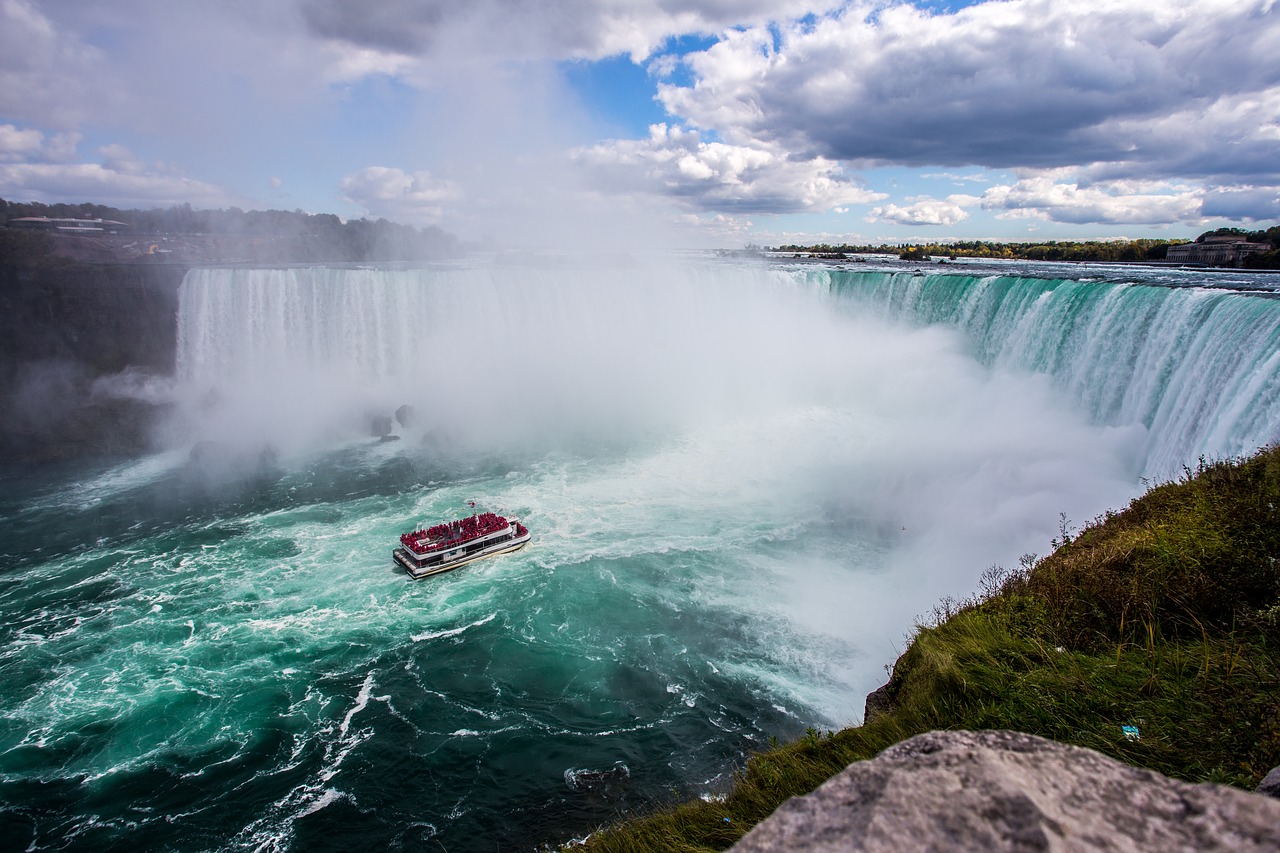 While on the Canadian side of the Falls, we would always make it a point to visit the "flower clock," which is a clock face made totally out of flowers, in a park full of flowers!
Besides wandering along the promenade looking at the different views of the Falls, shopping for wonderful or tacky Falls souvenirs, eating at sumptuous restaurants with spectacular views of Niagara Falls, there's plenty of choices of adventurous things to do.
Like, take a "Maid of the Mist" boat ride perilously close to the base of the Falls. It is a heart-pounding thrill for sure! Then there's also "Cave of the Wind" tour which brings you down and next to the roaring angry Falls.
You will receive a raincoat and wide-brimmed rainhat as you begin each tour, but they do nothing much to protect you, but that's all part of the fun!
You will be soaked. Every senior traveler visit Niagara Falls at least once in their lives and have it on their baby boomer travel list!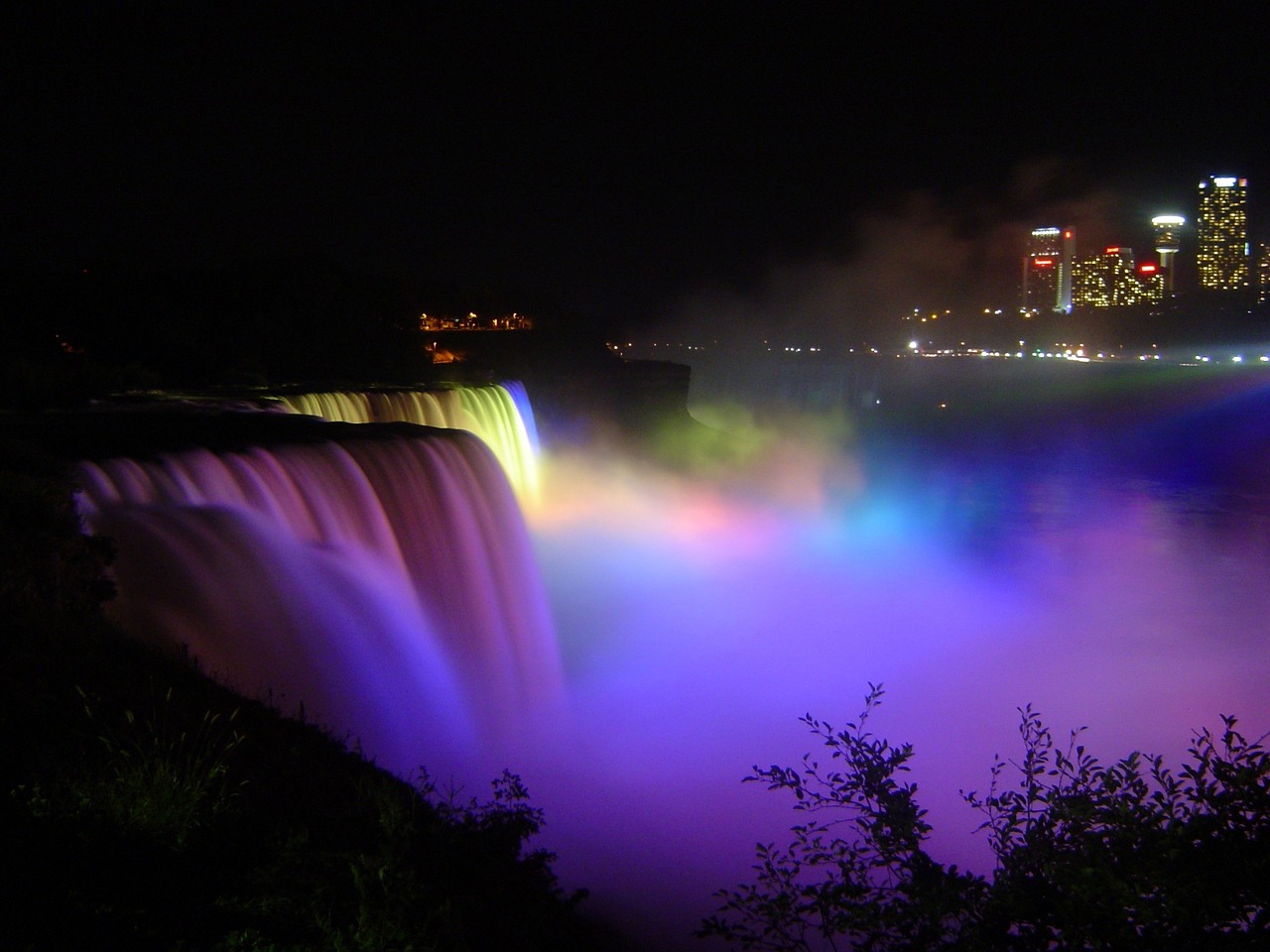 #5 Your Senior Travel Bucket List Must Include Machu Picchu In The Andes
No baby boomer travel list would be complete without considering visiting Machu Picchu in Peru.  There you will see well-preserved Incan ruins up in the Andes  Mountains.
While some senior travelers may choose to hike the Incan Trail up to Machu Picchu, an arduous trek as best, with severe elevation gains, (many fall prey to altitude sickness), there are many other alternatives to reaching Machu Picchu.
When my family and I visited,  our journey began in Cusco, Peru, in  Urubamba, in the Sacred Valley of the Incas. Cusco's elevation is 10,680ft above sea level, and yes, altitude sickness was felt by all!
We had tea brewed with coca leaves a few times and felt mostly back to normal after a good night's sleep. I would recommend bringing some altitude medication if you are a senior traveler!
We boarded a train for the 3.5-hour ride through the Andes Mountains, to Macchu Picchu City/Aguas Caliente. If you can, try to pack in a carry-on as the trains may have restrictions on the size bag you can bring.
We then purchased a bus ticket for the 25-minute ride up to the entrance of the extraordinary UNESCO World Heritage Site, Macchu Picchu.
It was definitely one of the highlights of my travel life to hike up the stone path, over a small summit and come upon the view I had seen so many times on tv or in magazines. Breathtaking. Overwhelming!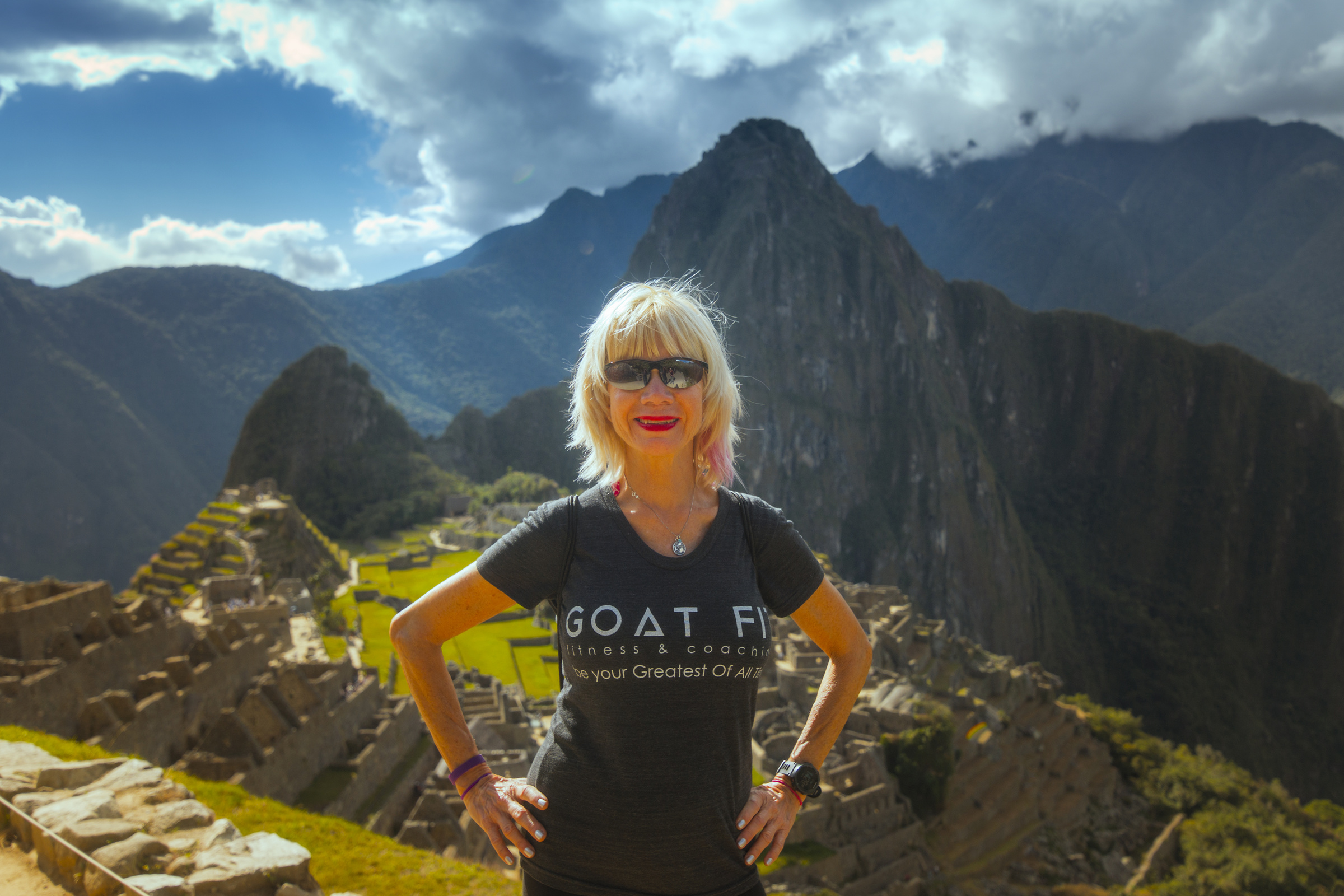 We purchased two-day tickets, which I highly recommend because there is so much to see and do and comprehend. We also hired a local guide on site, which amplified the experience exponentially with her explanations and tidbits of knowledge.
She shared stories of Incan life in the 1400s, the various classes of Incans who inhabited there, pointing out various kinds of stonework throughout the tour, and offering explanations of the different kinds of crops grown there.
The walking and local hiking can be difficult, so make sure to wear sturdy shoes. One of my favorite senior travel tips is to be sure you wear orthopedic shoes hiking, it will really help your back and hips!
The weather can change at a moment's notice, as it did for us, so a waterproof jacket/hat or umbrella is highly recommended! Baby boomer travelers should take time to visit the street market in Machu Pichu City/Aguas Caliente for souvenirs.
If you have extra time I advise visiting the Sacred Valley of the Incas and stay awhile among the locals. The Andes Mountains will reward you with unforgettable views, and you will get an excellent taste of local culture: religion, food, and housing.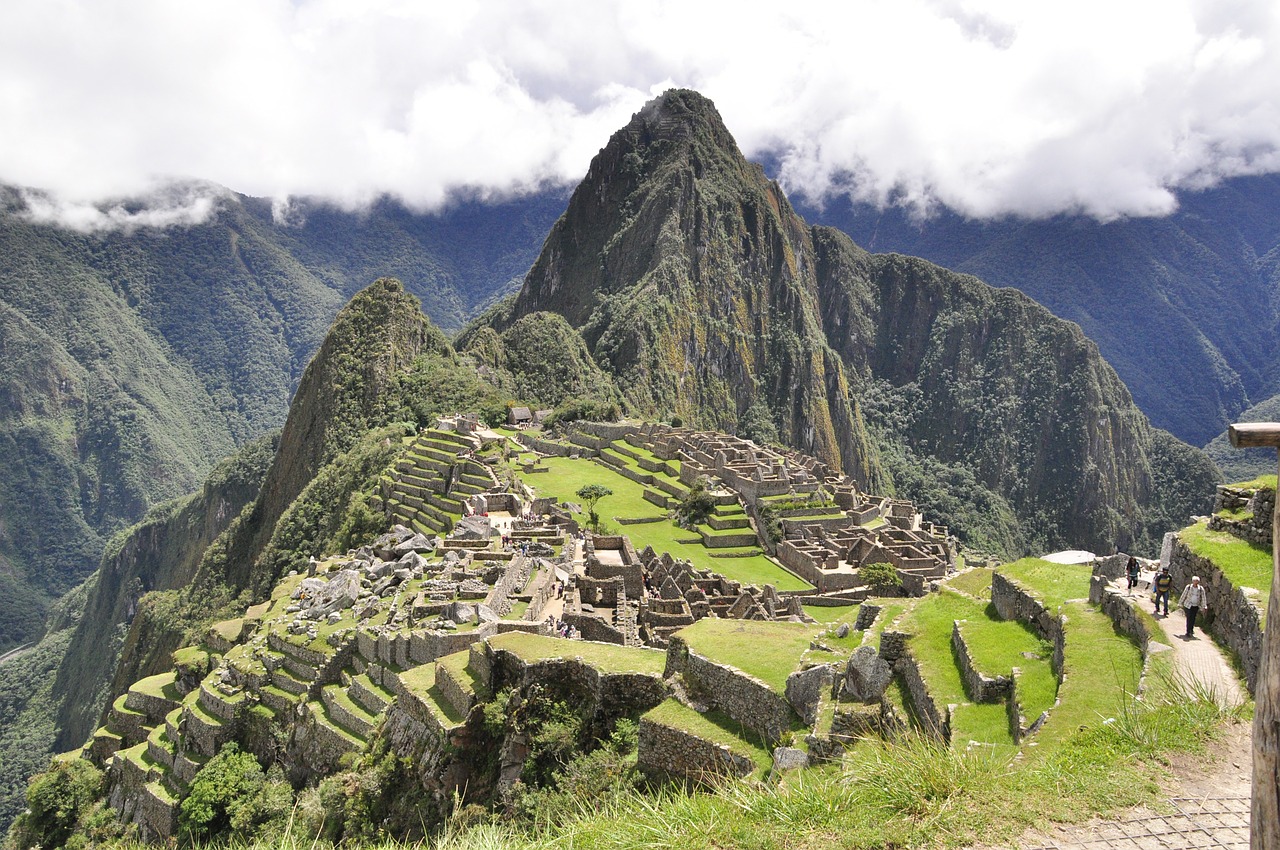 Making your own baby boomer travel list can be a daunting thing. Here's hoping these five must-visit destinations begin what will be a long list of fabulous locations you will someday visit!
What is your #1 favorite travel destination that you have on your senior travel list? Please post in the comment section below.
Pin this post: