Are you scouring the internet for an Alaska cruise packing list because you are excited about your upcoming cruise to Alaska? Look no further because I love Alaska, have visited there several times, and have put together for you a packing list for your cruise to Alaska. It is important to bring the proper clothes and shoes and extras in order to be prepared for all the unpredictable Alaskan weather. Choosing what to put on your Alaska cruise packing list does not need to be difficult or overwhelming if you have an idea of what you need. And if you live in a warmer climate, just about everything can be purchased online.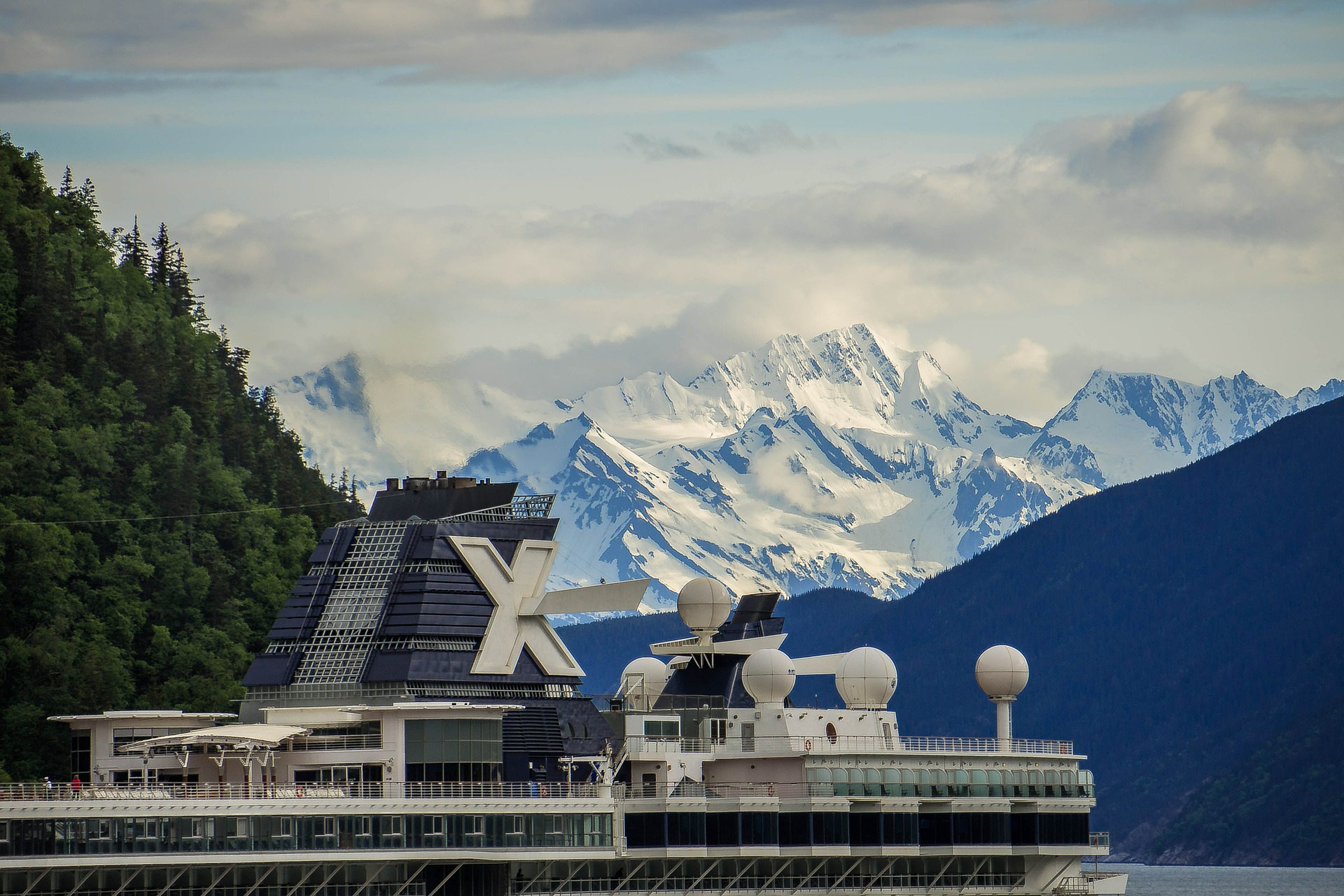 The Ultimate Alaska Cruise Packing List
Top Clothing For Your Alaskan Cruise Packing List
Waterproof And Windproof Jacket
Alaskan cruises typically sail from late April through early-October and you need to take into account Alaska's unpredictable and unfamiliar summer weather when considering your Alaskan cruise packing list. The temperatures along Alaska's Inside Passage usually hover in the 60s to low 70s at best during the daytime, and in the 50s at night. Think windproof and waterproof.
I like this jacket from Columbia because it comes in many colors, has a hood, is waterproof, and comes with the Omni-tech technology. I also like this Columbia jacket because it is a bit more affordable, but still is waterproof with all the technology Columbia has to offer. You definitely want to be prepared for those cold Alaskan breezes when you are out on those chilly Alaskan waters, or when strolling on the deck of your cruise ship. If you are going to invest in one new thing for your Alaska cruise packing list, I recommend a great jacket so you aren't cold and you can enjoy your cruise!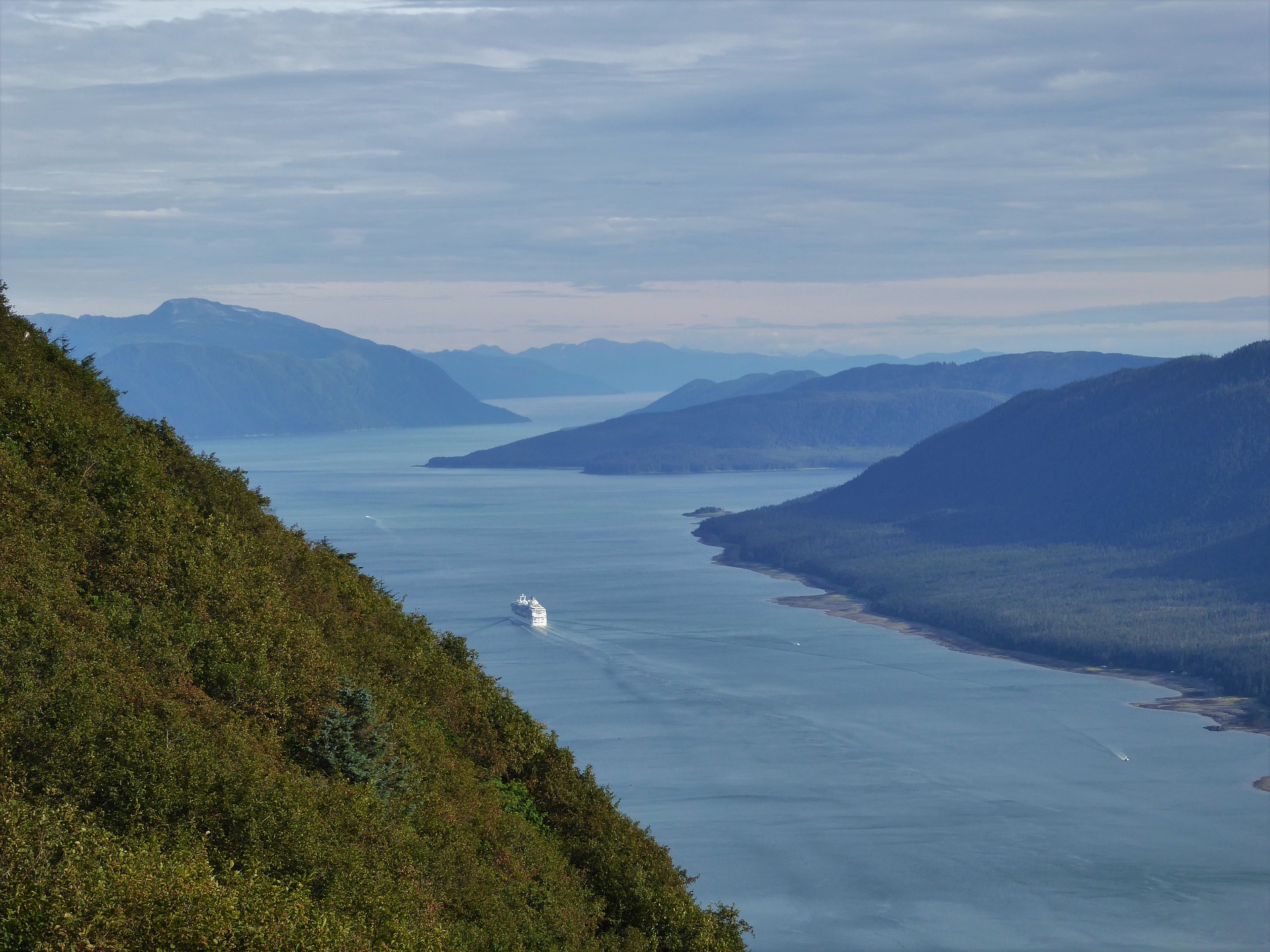 Thermal Long Underwear
Long underwear has come a long way in the last few years and is a must on your Alaska cruise packing list. Companies are using some pretty incredible technology which gives you the warmth you need but the bulk you don't. I wear 32degrees when I travel and at home, because the fabric is so soft and silky, keeps me very warm when I use it as my base layer, and there's absolutely no weight to it, meaning it does a great job keeping me warm but is not think, heavy or bulky. This scoop neck thermal top when added to your Alaska cruise packing list, is a great option. These women's HEAT base layer leggings would pair perfectly and keep your core and legs warm when worn as your base layer so def put them on your Alaskan cruise packing list!
Waterproof Pants
On your packing list for a cruise to Alaska, you want to put waterproof clothing. Alaskan weather can be chilly and misty and rainy. These windproof waterproof outdoor hiking pants perfectly fit the bill. Not only are they windproof and waterproof, they are affordable. Whether you are hiking a glacier, on the open water whale watching or taking an evening walk after dinner on your cruise ship, they will protect you from the elements. Another option is these lightweight waterproof pants that pack well and will stand up to the elements.
Sweater
Because Alaskan spring and summertime weather is so unpredictable your best bet is to add layering pieces to your packing list for a cruise to Alaska. A neutral colored sweater like this one would be perfect to wear with the 32Degrees base layer under it for a day trip shopping in port, or with your outer jacket when hiking the glacier. Plus, because its neutral, it will match all of your other clothing pieces nicely.
Top And Blouse
This beautiful thermal crew top would do double duty, keeping you warm plus being fashionable enough to wear alone, for lunch on the cruise ship, or if you are fortunate enough to encounter a warm afternoon on your cruise. Likewise, this beautiful long-sleeved blouse would be a fabulous addition to your packing list for your cruise to Alaska. It would be great with leggings and perfect for an afternoon of shopping or a late lunch. It could also be worn to evening dinner on your cruise ship.
Cardigan
A cardigan sweater is a must to add to your Alaska cruise packing list. I have both a black and a white open front drape cardigan similar to this one and they both have served me well. I also had a cozy and comfy black cardigan which went well with everything, on every trip, like this one that is affordable and comes in many colors, but I lost it on a recent trip to Ireland, and am on the hunt for a new one. A cardigan is useful as an accessory piece to any wardrobe, and also a layering warming piece to wear for your cruise to Alaska.
I always bring along several pairs of leggings for my colder weather travel, and you might consider adding a pair or two to your Alaska cruise packing list. Leggings are always fashionable and so very comfortable. They are pretty much all I wear in the cold. These extra soft leggings in a variety of colors and are so are low-priced, so you can get a few pairs to wear.
Jeans are so universal. They are so versatile that they can be worn in just about any setting or situation, on or off your cruise ship. I like these Levi Strauss shaping bootcut jeans. Not only are they fashionable and inexpensive, they shape you.
I won't advise how many tops, pants, or jackets you should bring on your Alaskan cruise. You decide how many of each you want to bring based on the time of year you are traveling, and the amount of time you are spending in Alaska.
Dressy Attire For Dinner
After your daytime excursions are complete, you have evening dining on your cruise ship to look forward to. Something a little more than casual is always nice to have with you, for your evening plans on board your cruise ship. This loose flare tunic top would be a splendid choice to add to your Alaskan cruise packing list. There are lots of colors to choose from, and it is rather inexpensive.
Another option is dressier long-sleeved tops, such as this long-sleeved tunic top. I love all the colors it is available in, and the price is great as well. Either of these tops will be great to wear to dinner and would be spectacular to wear with the jeans or leggings you have brought, so they should be on your packing list for your Alaska cruise. You can accessorize to add even a bit more flare.
It is good to have a dress or two to have on your Alaskan cruise packing list, to change things up a bit! This casual flared tunic dress would be a wonderful addition to your packing list for your Alaskan cruise! You can dress it up a lot or a little depending on any accessories you brought with you on your Alaskan cruise.
Depending on the length of your Alaskan cruise, you will have one or two formal nights for dinner. These dress up occasions are always so much fun but do not let them stress you out. This evening cocktail dress is a great item to add to your Alaska cruise packing list because it is affordable and it comes in many colors. Add a few accessories to personalize it, and you will definitely rock formal night on your cruise!!
Swimsuit
One of the first things I go to check out after boarding a cruise ship is the pool or pools, and the hot tub. Believe me, after day-long excursions, soaking in the warm bubbly waters of the hot tub, or blissfully floating in the pool for a few minutes can be heavenly if you are into that sort of thing. If so, certainly add a bathing suit to your Alaskan cruise packing list. This one piece tummy control suit is beautiful, available in many colors and is affordable. If you want something a bit fancier and interesting this keyhole cut out bathing suit fits the bill perfectly. Either of these one-piece bathing suits would be perfect to add to your Alaska cruise packing list.
There may or may not be a robe in the room of your cruise ship, but if you err on the side of caution, like me, adding a bathing suit cover up to your Alaska cruise packing list is definitely a prudent thing to do. This tassel crochet cover up is long enough for coverage and has very interesting details with the tassels and the crochet front. It is simply gorgeous.
Read next: 5 Tips For Visiting Exit Glacier
Top Shoes For Your Alaska Cruise Packing List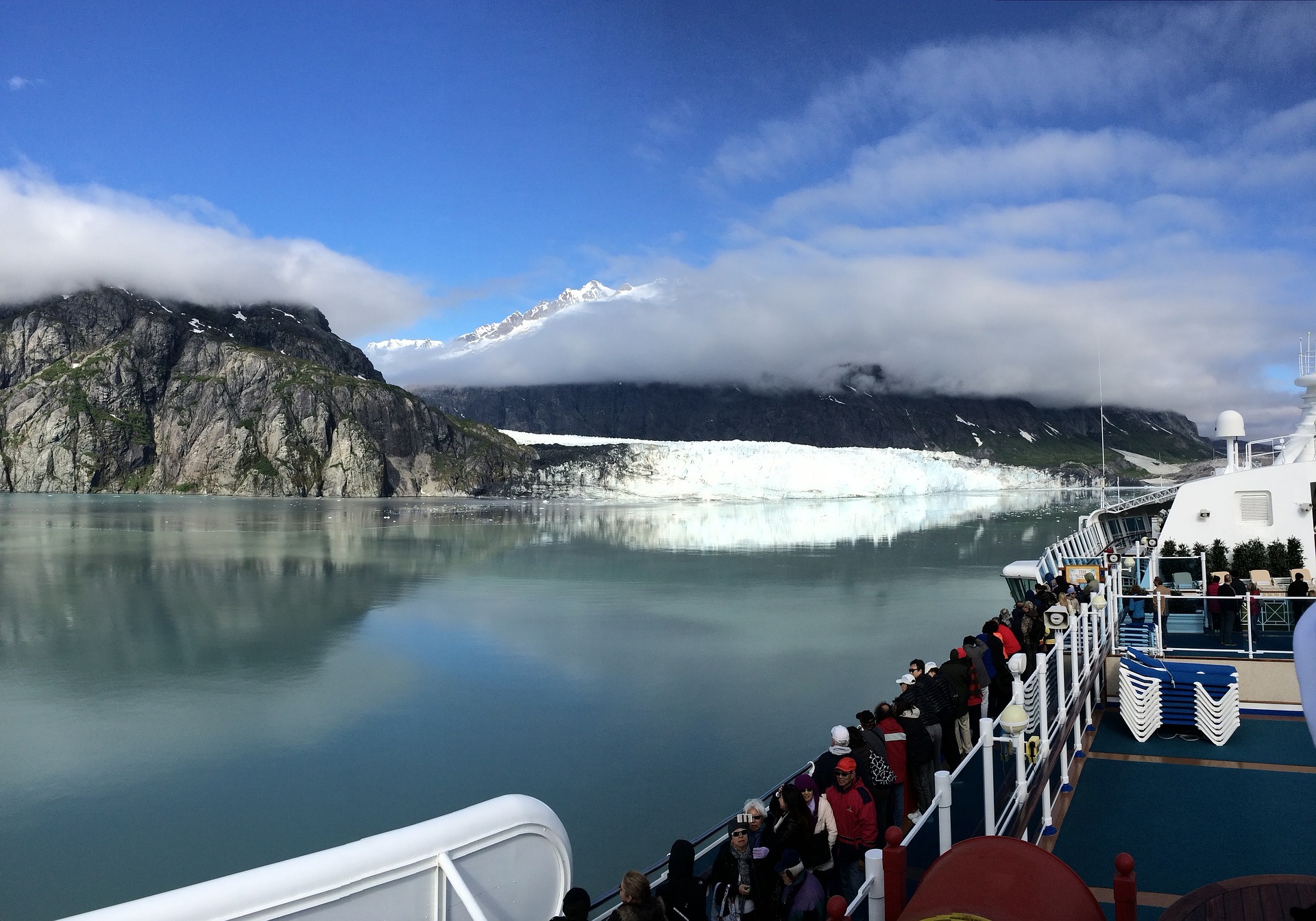 Waterproof Walking Shoes
Sturdy closed-toe shoes are a must to put on your Alaska Cruise packing list. Your cruise will offer you an abundance of opportunities to hike forests and up to and on to glaciers, and numerous options of things to do out in nature, and supportive shoes should top your packing list for a cruise to Alaska, and it is a good idea to invest a bit more if you can and make sure they are waterproof as well. This waterproof trail shoe is an excellent choice to add to your Alaska cruise packing list. It is waterproof and has enough support and structure to keep your feet comfortable, even when the days are long. If you have selected a more rigorous itinerary these waterproof hiking boots might be a better choice for you.
Athletic shoes/Walking Shoes
I never leave home without my Asics running shoes and you might consider adding a pair of athletic shoes to your Alaskan packing list too. They can be worn when shopping or dining, and you can purchase them in many interesting colors to match your outfits. Another popular brand, Skechers, offers many options,  like these Skechers' Sports Women's lace-up sneakers. They are more affordable, are a sturdy and good-looking walking shoe and would make an excellent addition to your packing list for your cruise to Alaska.
Sandals
Here's my secret for comfortable feet: orthopedic sandals that are super duper comfy, affordable and fashionable. I broke my ankle two years ago, and must really take care of my feet. These iconic Vionic flip flops,  which I own in several colors, are so comfortable and pretty they don't even LOOK like orthotic sandals! If flip-flops, with their toe strap, do not interest you, perhaps these comfy and beautiful Vionic sandals that are not flip flops will make it to your Alaska cruise packing list.
My ultimate sandals, the SOLE sport slide sandal, are my constant companions and I never leave home without them because they are unbelievably comfortable. They are medically accepted and have a treaded sole to help with traction. I would wear these instead of bringing slippers, in your cruise cabin, down to breakfast or brunch, or maybe to lunch. Oh, ok, to dinner too! They are very lightweight, and won't add weight to your luggage should you decide to pack them, but I wear them EVERY SINGLE time I travel, especially when flying because they are so supportive and I can slip them off during travel and wiggle my toes.
Check this out next: Unique things to do in Homer, Alaska
Alaska Cruise Packing List "Extras"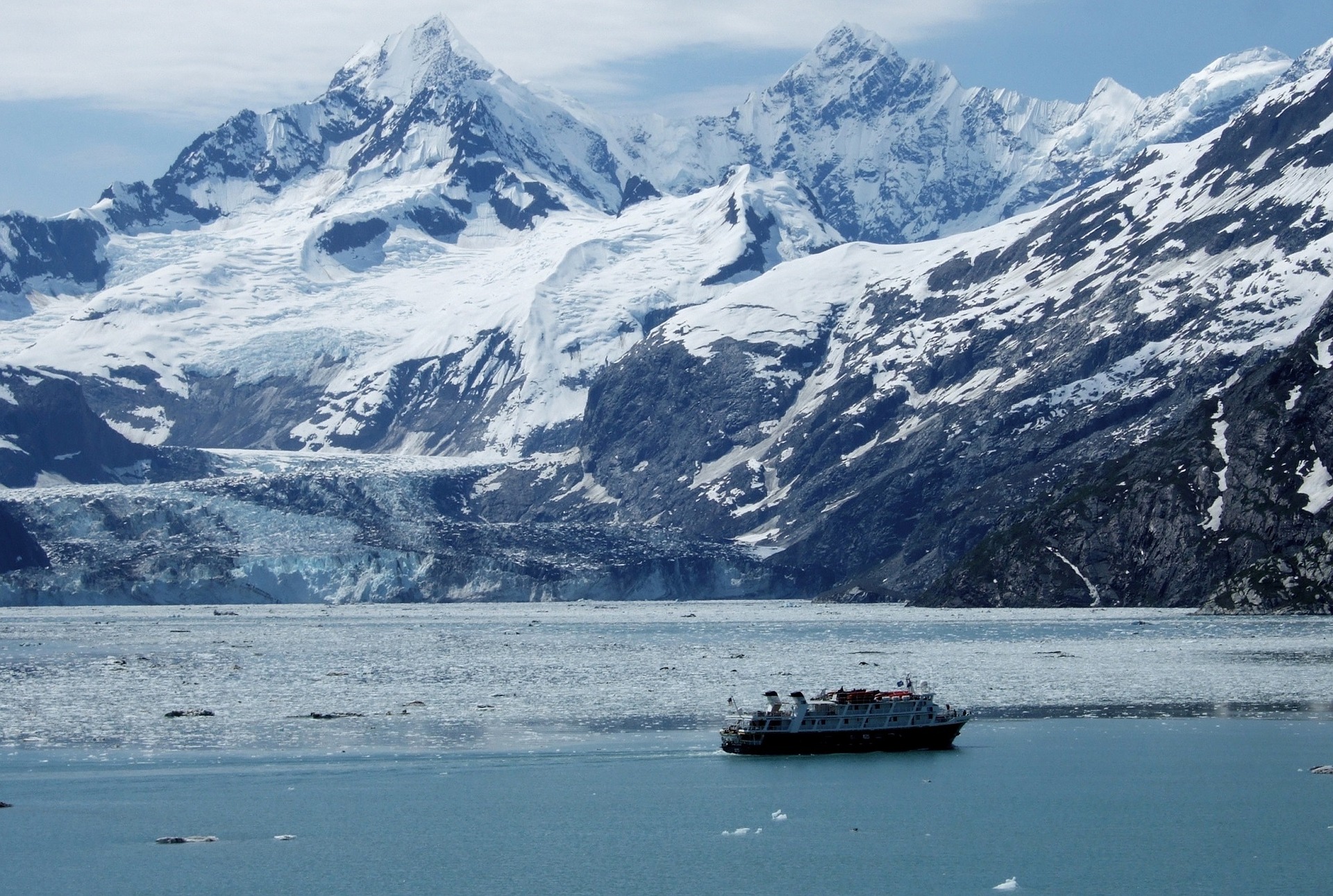 Hat or Beanie
You lose the majority of your body heat through your head, so you will want to put a hat like this chunky beanie hat on your Alaska cruise packing list. When you are on a glacier calving or marine mammal sighting boat excursion when you are in port, you will be glad you thought to bring a hat to keep your head warm. It's much colder when you are on the water!
Ear Mitts
If your waterproof jacket has a comfortable hood, you might want to put ear mitts on your Alaska cruise packing list, instead of a hat. These earmuffs are affordable and come in a very wide variety of colors. Those ice chunks calving off glaciers make the weather very chilly!
Thermal Headband
Even another additional item to consider to wear is a thermal headband. I have this thermal headband in purple and wear it all the time on trips, not only when out sightseeing but also on my early morning runs.  Not only is it inexpensive, but it comes in many colors. I have one in purple I use all the time.
Gloves
I don't know about you, but my hands, especially my fingers are always numb and uncomfortable when I am out in the cold and the wind on an Alaska cruise is especially chilly! Gloves are very important to add to your Alaska cruise packing list. Often when I travel to cold weather destinations, I bring several pairs of gloves, to layer, but more importantly, if a glove goes missing, I won't be gloveless! These cold weather windproof thermal gloves are inexpensive, waterproof, and you can even text while wearing them.
Hand And Toe Warmers
Depending on your cruise itinerary, and the Alaskan weather during your trip, I'd suggest you add hand warmers to your Alaska cruise packing list. These long-lasting warmers are fairly cheap and work for both hands and toes. If you are like me, and disposables are a concern, you can go to a big box store and purchase reusable warmers. This rechargeable pocket hand warmer and battery charger is another excellent option to consider.
Sunglasses
We all want and need to protect our eyes from the sun's harmful UVA/UVB rays. Adding sunglasses to your Alaska cruise packing list is important. Make sure any sunglasses you purchase, demonstrate somehow on their lenses or with a tag that they offer UVA/UVB protection. Polarized lenses cut the glare waaay down, and since your cruise is on the water cutting down on the glare will improve your visibility. Sunglasses do not have to be expensive either, and these polarized retro classic trendy sunglasses are a great choice to add to your Alaska cruise packing list!
Sunscreen
Even on cloudy days, the sun's rays penetrate through the clouds and have damaging effects on our skin. So add sunscreen for protection to your packing list for your Alaskan cruise. This Neutrogena ultrasheer sunscreen stick would be a great option for your Alaska cruise packing list. Stick sunscreens are very convenient as there is no lotion or spray to worry about spilling while traveling.
Motion Sickness Options
I do tend to suffer from motion sickness. Thankfully it does not happen very often! These antinausea wristbands are worth a try, as well as these non-drowsy motion sickness patches. Your cruise ship will probably have Benadryl for sale in one of its shops should you need it, and the medical personnel in the ship's Sick Bay will be able to aid you if you require assistance for a case of motion sickness.
Bobble Water Bottle
Hydration is super important while traveling. It keeps you feeling well, and helps your immune system stay strong while fighting off germs. My entire family and I never leave home without our Bobble water bottles. We like the 18.5-ounce size because it is just the right size to fit into our daypack pockets when we leave for the day without being too cumbersome or heavy. We rely on the carbon filter when we travel to rid our water of dangerous germs and to help us remain healthy.
Luggage And Bags For Your Alaska Cruise Packing List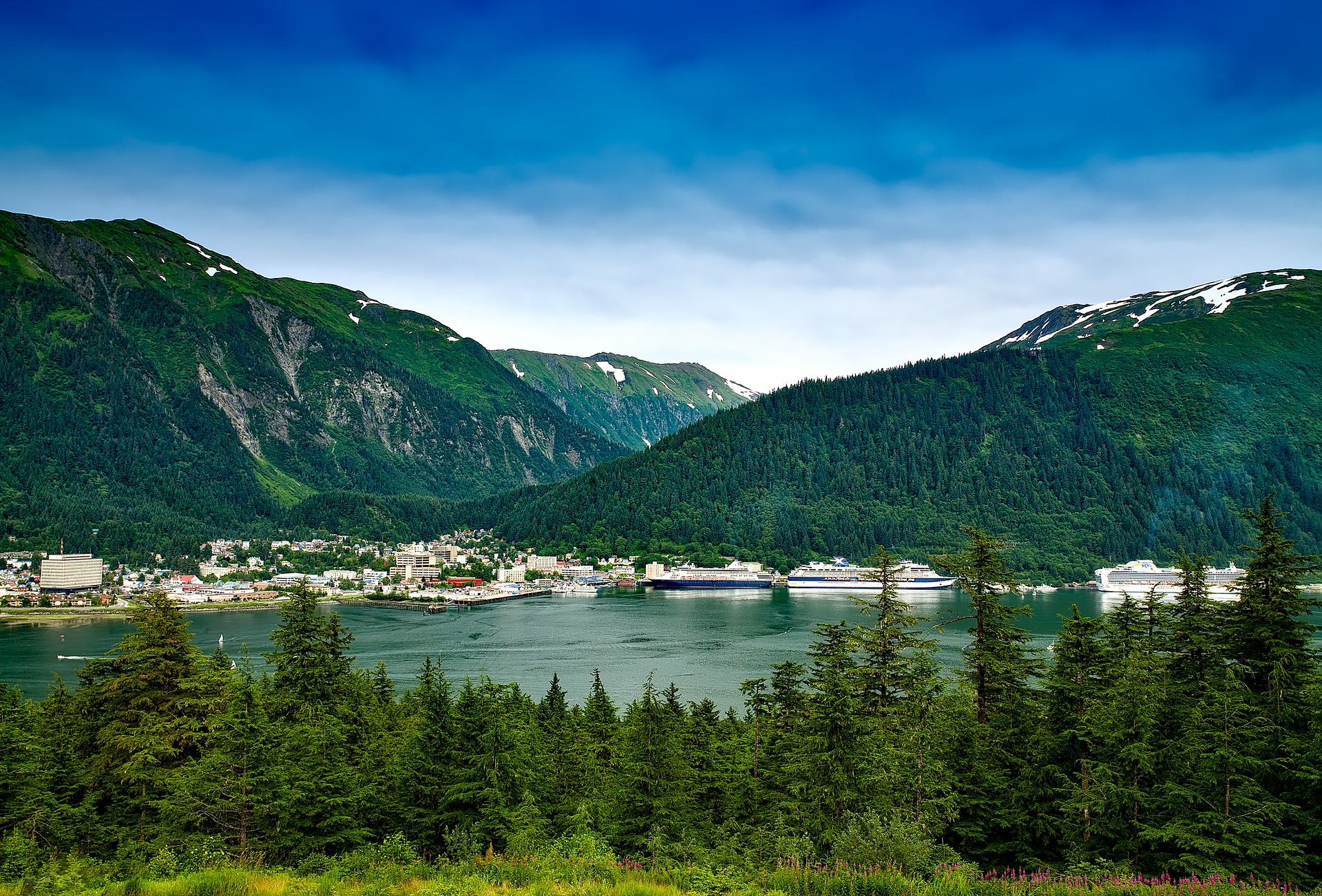 Luggage
How much luggage to bring is always a personal decision. Carry on? Checked? First off, check with your cruise company to verify luggage restrictions, if any. When I travel, cruising or not, I always bring a carry-on bag, along with my personal bag. I have learned a few tricks on packing for extended trips using only a carry on wheeled aboard bag. You can read my tips and tricks about how to pack a carry on here. If you decide a twenty-one or twenty-two-inch roll-on bag is the way to go for you, inquire with your cruise line if you are able to keep that bag with you once you embark on the ship, or if you must "check" it with all the larger pieces of  luggage.
If you prefer a larger twenty-five or twenty-eight-inch piece of luggage, this Samantha Brown classic luggage set may be just right for you. I personally use Samantha Brown luggage when I travel. I have a set and the twenty-one-inch suitcase is the perfect size for me.
Backpack/Daypack
You will want a durable backpack or daypack on your Alaska cruise packing list. You will need a place to hold that extra sweater or a pair of socks or gloves, some snacks and your water bottles for hydration when you leave your cruise ship and go on your excursions. This Columbia Backpack/Daypack is a great option for you as you venture off your ship.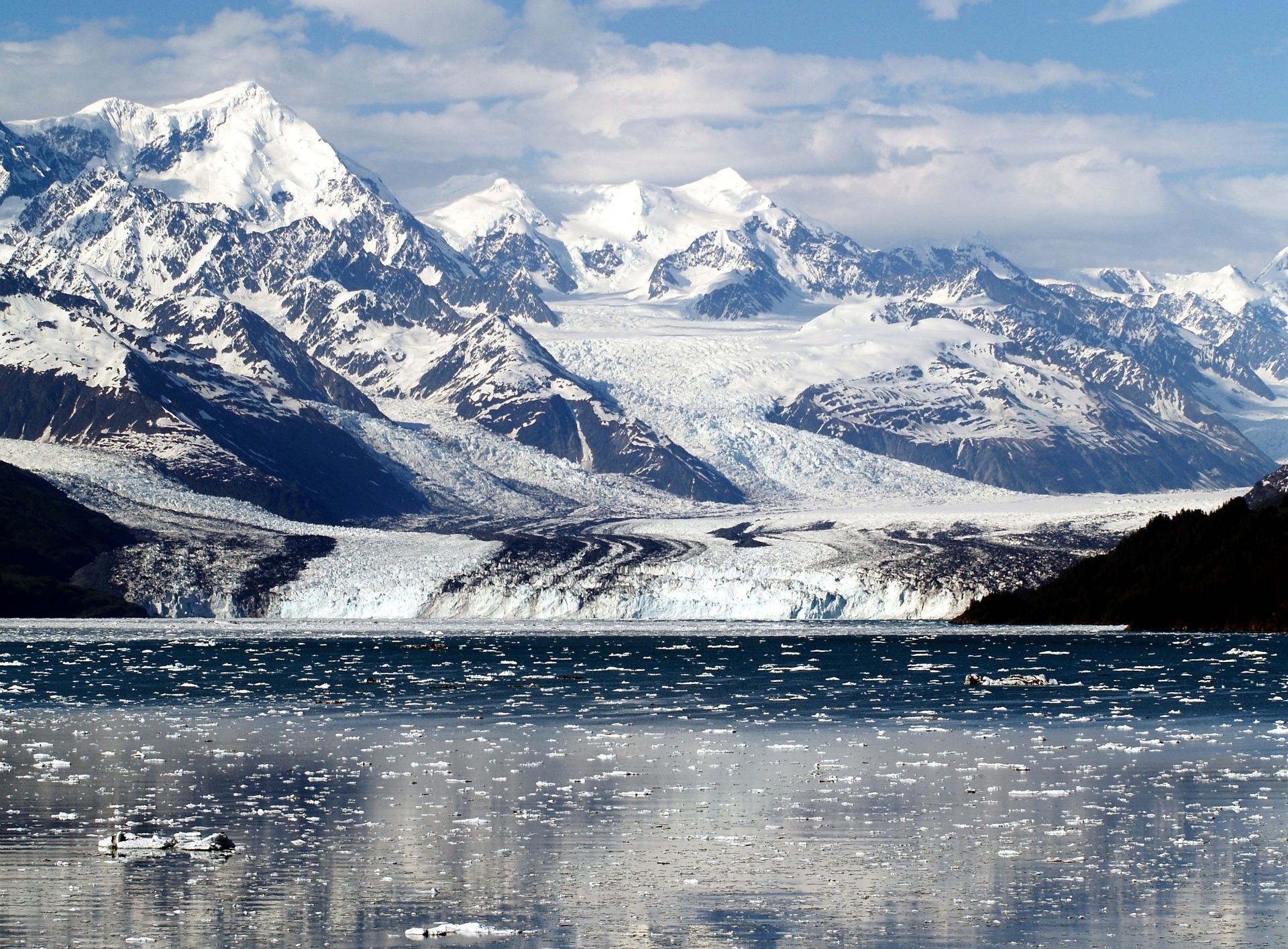 This Alaska packing list contains the basics of what you should bring to Alaska for your cruise. You may need to modify it depending on the length of time you will be in Alaska, and the time of year you will be visiting Alaska. Have a great trip!!!
If you have already cruised Alaska, what is your fave packing tip!!?
Pin this post: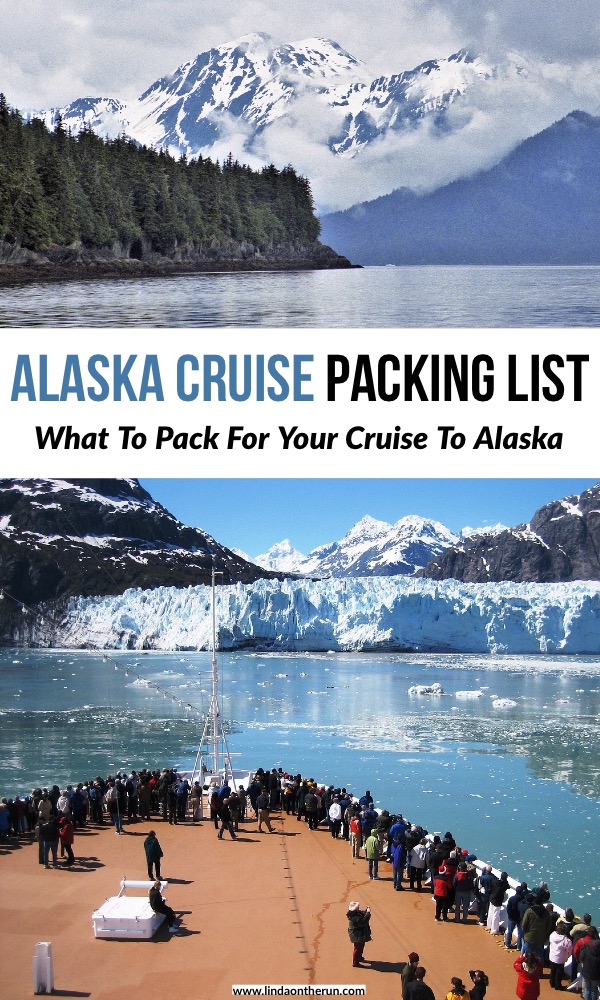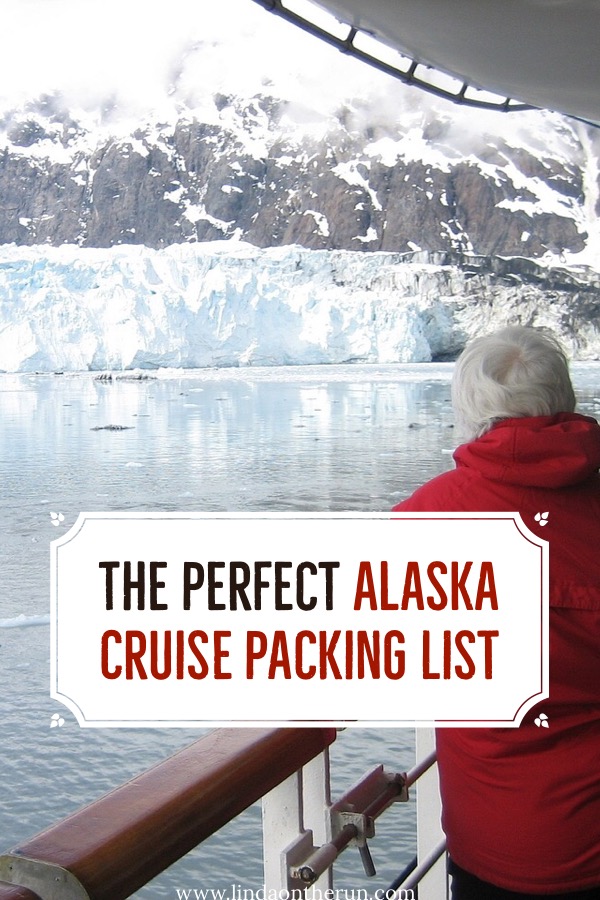 This post may contain affiliate links which means I may make a small commission at no cost to you.