Are you looking for the best bars in Covent Garden? You are in the right place.
In this article, I will walk you through the places to drink in Covent Garden and tell you everything about the area.
There are so many cool things to do in London, and visiting Covent Garden is one of them!
It's a lively and happening part of London and the evening seems to have a vibe all of its own.
Planning your trip to London last minute?
Make sure to book ahead! Hotels and tours often sell out the closer you get to your trip. Here are our top pics for London!
Top Experiences and Tours In London:
Best London Hotels:
There is so much to see and do in Covent Garden.
When it comes to bars and clubs in Covent Garden the choice is endless. From underground speakeasies to trendy cocktail bars to the unique and unusual, this area has it all.
Whether you are looking for pre-theatre drinks, a romantic evening, or a wild night out with your friends you will find it here.
I tried to include a little bit of everything in this list some of these bars are quiet and understated and some are wild and very loud.
And this list of the best bars in Covent Garden is only the start when I say this area is full of bars it really is packed.
So let's get going as I take you on a bar crawl around some of Covent Gardens' best drinking spots.
And if this is your first time in London here's The Ultimate 3 Days In London Itinerary.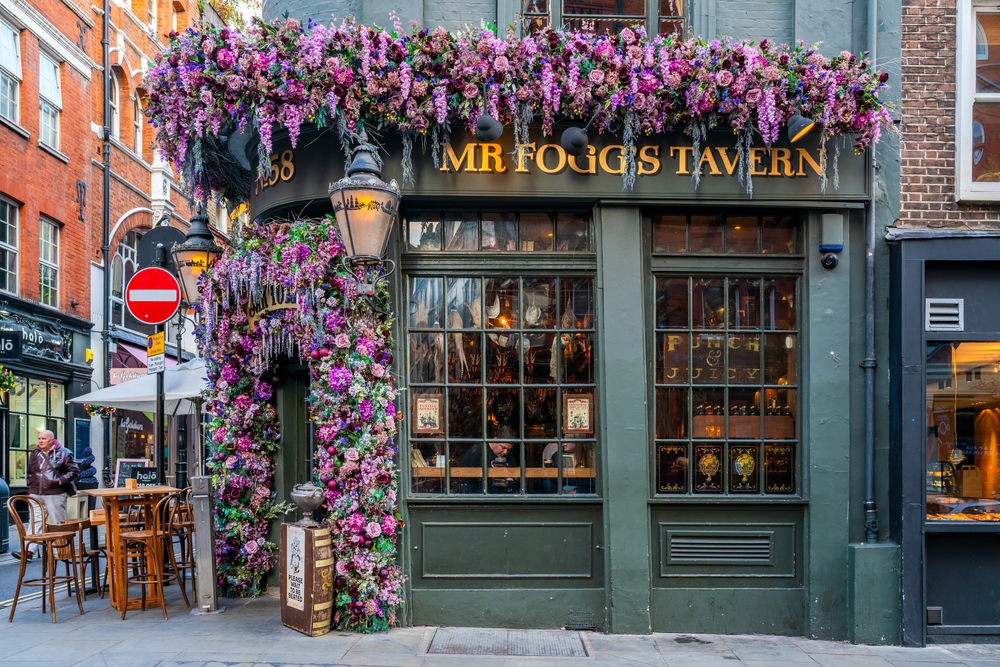 15 Best Clubs And Bars In Covent Garden London
Blame Gloria
Bars at Covent Garden don't get much more out there than Blame Gloria. This basement cocktail bar is eclectic and outrageous with a whacky design that honestly makes the heart happy.
It also has the best happy hour in Covent Garden.
Where most bars tend to favor wood and clean lines here you find fabrics inspired by Jimi Hendrix outfits, flowers everywhere, curved seating, and wallpaper on the ceiling.
And the coolest lights. It's fun, loud, and unapologetic.
I'm not sure who Gloria was but I feel we would have been great friends. She seems like a girl who is always ready to party, and that is what this place is: one big party.
The music is a mix of everything, dancing is encouraged and the dancefloor is always packed.
The cocktail menu is not huge but will have enough to please everyone and of course, they can make all your favorites.
If you and your friends are looking for somewhere to have drinks in Covent Garden this is it.
And the best thing about Blame Gloria Covent Garden is the happy hour. Timings change slightly each day but early evening it's two-for-one on all cocktails.
A visit here is a must if you are into the wacky and wonderful. It's also a great place for brunch in London.
Eve Bar Is One Of The Coolest Bars In London
Eve Bar Covent Garden is the epitome of cool. it has a somewhat whimsical forest at night decor representing the Garden of Eden.
The neon lights suggest you 'Resist Everything Except Temptation'.
This bar is in the basement of Chef Adam Handling's restaurant Frog. Mixologist Sam Orrock heads up the bar showcasing fresh and interesting flavor pairings.
The cocktails here are innovative and different, a good example is the 'Peat'D Colada' – a carbonated, entirely translucent drink with classic Pina Colada flavors.
This Covent Garden cocktail bar is stylish, innovative, and oh-so-indulgent. It's one of the more romantic bars in Covent Garden and would be perfect for a date night.
If you are up partying all night there are many places to have breakfast in Covent Garden.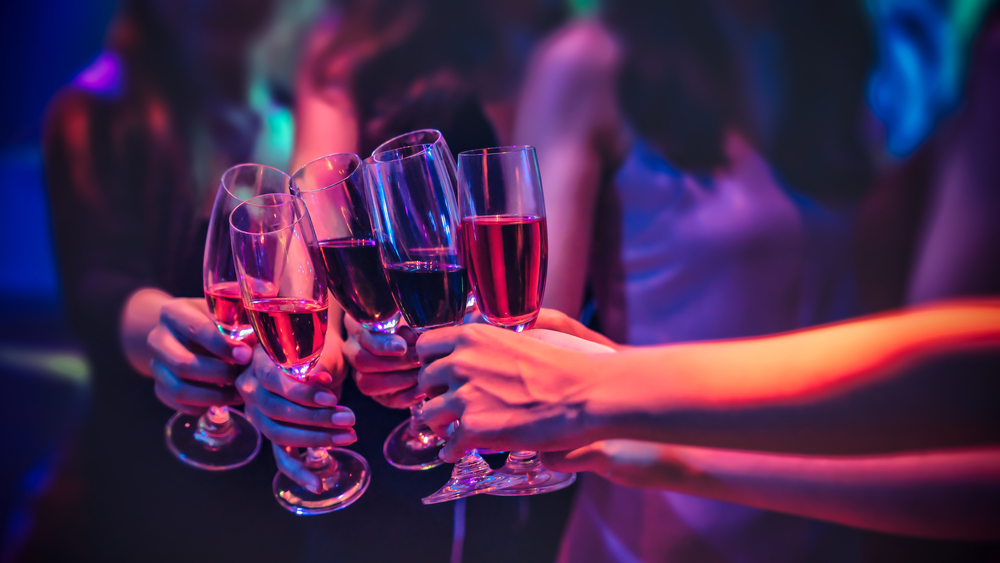 Cellar Door
This Covent Garden cocktail bar is small, quirky, and very popular. It is located in a space that used to be a public toilet so when I say intimate it really is.
This place describes itself as "30s Berlin meets New York, basement dive" and honestly that's the perfect description.
What makes this place so popular is the live entertainment which is nightly. It's a mix of cabaret, burlesque, blues, and singers you get the idea.
Oh, and on Sunday afternoon it transforms into a cinema where you can watch a silent movie with live piano followed by a cult classic.
There is something so wholesome about this place it really does hark back to a time gone by and has a real sense of community.
If you want to take a visit here go early as this place fills up quickly. It's a great little place with a lot of character and a really fun atmosphere.
Some of the best rooftop bars in London are located in Covent Garden.
Covent Garden Cocktail Club
When it comes to bars at Covent Garden, this one is perhaps the most unpretentious of them all. It's the sort of place you go to for a good chat, a great laugh, and an excellent drink.
It's cool with great music and enthusiastic bartenders. Inside it's all leather and wood and if you arrive early you might think that this place is quiet.
Don't be fooled as the night goes on this place livens up.
It's one of the best cocktail bars in Covent Garden, for a night out. There are two bars: a piano bar and a basement bar.
The piano bar is where you will find the live shows and the basement bar is where you will find the happy hour and loud music.
Cocktail Club Covent Garden is a member-only bar so you will need to become a member before you enter but it's free and easy to do online.
Radio Rooftop
If you are looking for a rooftop bar in Covent Garden then this is it. Located on the 10th floor of ME London the views are incredible.
It is one of the best places to drink in Covid Garden particularly if you are trying to impress someone. Be warned though it's expensive and can get really busy.
This is one of the best Covent Garden wine bars with an extensive list. If you are after a special place for a special occasion this is it.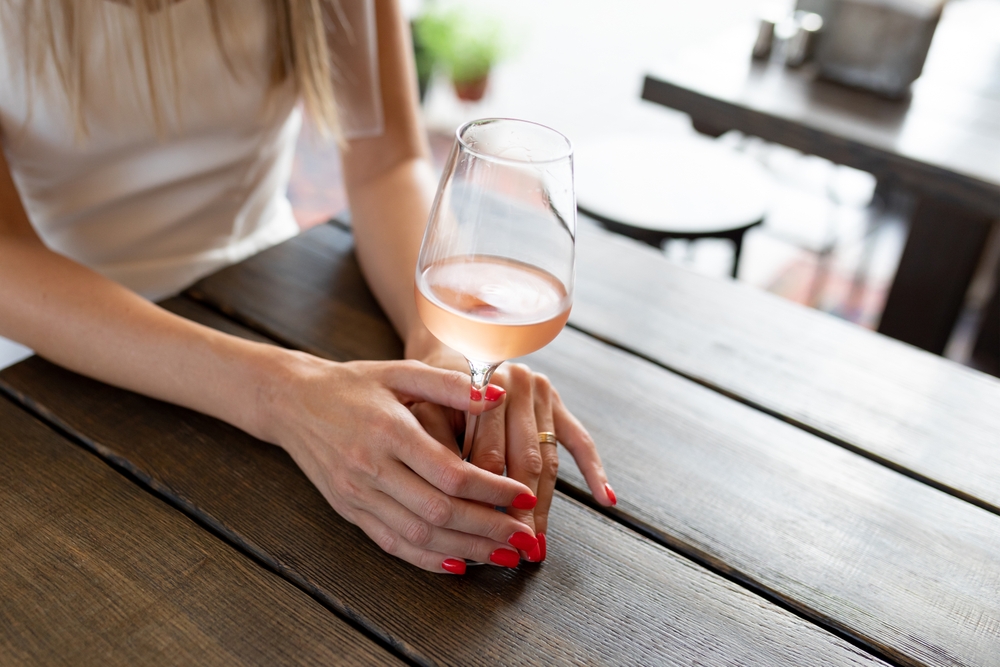 Upstairs At Rules Is One Of The Best Bars In Covent Garden
When it comes to cocktail bars in Coven Garden most agree that Upstairs At Rules is one of the best. The team is well-versed in crafting beautifully balanced classic cocktails.
Here it's all about old-school glamour and great cocktails without all the fuss. This bar sits above Rules which is the oldest restaurant in London.
Edward VII and his mistress Lillie Langtry are said to have dined in this upstairs room.
You will find plush red seating, hard hardwood, and the occasional hunting frieze. This is old-fashioned effortless elegance and the cocktail list matches.
This is one of the more sophisticated bars in Covent Garden and is perfect if you are trying to impress someone.
Balthazar
if you are looking for cocktail bars in Covent Garden and you want something a little quieter and more refined Balthazar is a good option.
It's also open earlier than most other bars in the area so is perfect for a glass of mid-morning champagne if that's your thing.
The bar is part of what is a high-end bistro but you can just get drinks at the bar if you wish. There are a lot of excellent restaurants in Covent Garden and this is one of them.
The bar here is lovely and relaxed and well worth a visit. With an extensive wine list, it's one of the best wine bars in Covent Garden. The cocktails are also well worth it too.
The 10 Cases
If you are looking for somewhere to have drinks in Covent Garden and you want something laid back and casual this is the place.
It's a great location for an informal meeting with friends or a low-key date.
This Covent Garden wine bar only ever gets 10 cases of one wine, hence the name. This means the selection is always fresh and changing. It's a small intimate place that also serves great food.
In summer they have tables outside and this place seems to be buzzing. It's a small intimate location where the friendly staff has great wine knowledge.
This is one of the best bars in Covent Garden.
Mr. Fogg's Tavern
Mr. Foogs Tavern is one of the best pubs in Covent Garden. Its themes around Phileas Fogg and trinkets from his adventures around the world adorn the walls and ceiling.
This place has charm and character and gives that English pub atmosphere. Every Thursday they have a Cockney sing-along which is lots of fun.
You will find traditional ales, an array of punches and cocktails which they call liberations. They also do food serving a classic 'Sarnie and Chips', sandwiches and chips if you are unfamiliar with the terms.
If you are visiting from abroad and want an English experience this is the place to come. It looks like a lot of fun and serves some great drinks. It's one of the best pubs in Covent Garden.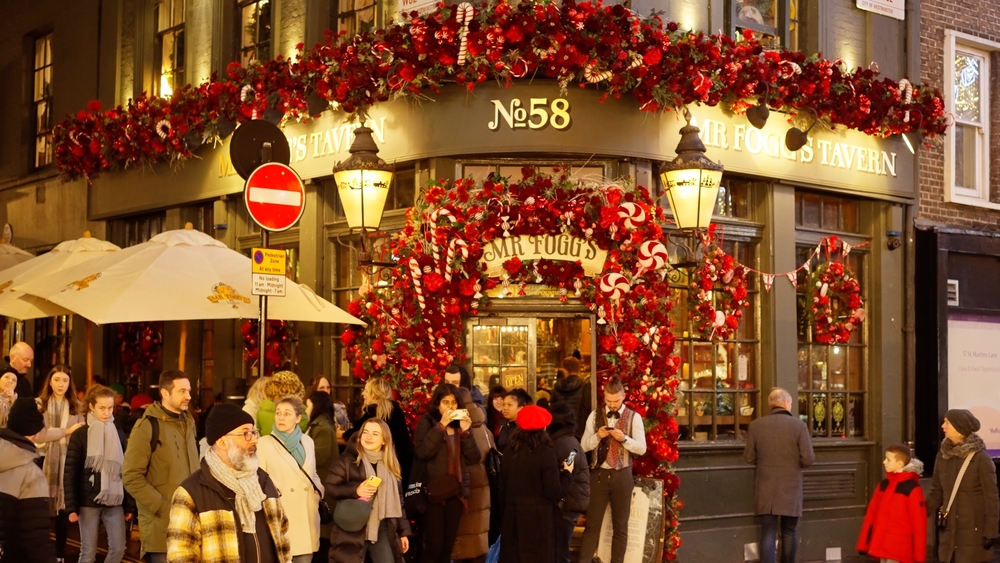 Zoo Bar And Club
If you are looking for clubs in Covent Garden then the iconic Zoo Bar & Club might be just up your alley. It's one of London's most famous bars and attracts a diverse group of people.
It has a dark retro kind of vibe and is split over 2 floors with 3 rooms and 4 bars. The music is as diverse as the people who visit so expect anything and everything.
They serve a great range of cocktails, beers, and spirits. Zoo is one of the best Covent Garden bars if you are looking to party the night away.
Blind Spot
If you are looking for somewhere to have quiet drinks in Covent Garden then I think this modern speakeasy will work well for you.
It's hidden behind the facade of a boutique tea counter with a secret golden-shaped handle.
Here they offer bespoke and signature cocktails that take you on a spin around the globe. Inside it's all leather and hardwood and has an elegant and intimate feel.
They also host regular events here such as jazz night so check to see if anything is on while you are there.
Everyone loves a cool, elegant, and effortless Covent Garden cocktail bar and this one should be top of your list.
The Lamb And Flag
The Lamb and Flag dates back to 1772 and is said to have been the favorite watering hole of Charles Dickens.
Once a bar knuckle fighting den, this pub is now quintessential British, and it's one of the best pubs in Covent Garden.
Expect great food, good pints, and a warm and friendly atmosphere. Enjoy a pint while surrounded by wooden panels most original from when the pub was built.
It can get very busy though so if you can go at lunchtime or early evening.
If you are looking for London accommodations, here are some of the best boutique hotels in London to review.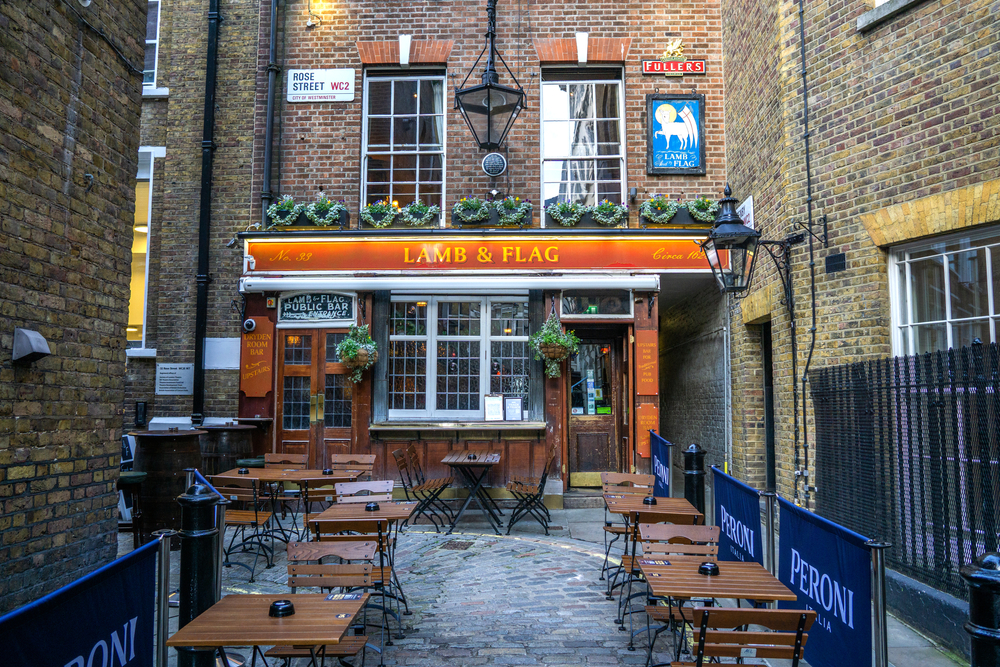 Be At One Is One Of The Best Bars In Covent Garden
It seems odd to say that this is one of the best clubs in Covent Garden because it isn't really a club but everything about it screams party.
Here it's all about the music, the cocktails, and that party vibe. A trip to this party bar is a great way to spend an evening in Covent Garden.
The menu has over 100 cocktails, the mixologists love a little boogie, the bar is made for dancing and the happy hour offers two-for-one cocktails.
If you want to party in Covent Garden this is the place to go.
The Porterhouse
One of the best places for drinks in Covent Garden is The Porterhouse. It's one of London's largest pubs and is known for its Irish stout.
The pub is split over three levels with dozens of mezzanine levels in between, it is easy to get lost in here because it is that big.
There are so many beers on the menu here that it is impossible to go through them. Most of them are shipped from Dublin. There is also a cocktail bar and whisky bar inside the pub.
If you are looking for a sports bar in Covent Garden they do show all major sporting events on big screens and TVs here.
The Lost Alpaca Is A Basement Bar In Covent Garden
Underneath Floral by Lima is the basement bar The Lost Alpaca. It's a laid back chill kind of place that celebrates the culture of Latin America.
It's a tequila/rum bar that also serves the Peruvian liquor Pisa which you will find in a lot of the cocktails.
The mixologists here are excellent and the Latin American music and Peruvian snacks add to the ambiance,
It's one of the best Covent Garden bars for a fun date night.
The Pisco Sour is raved about here and the Taste Of Lima, made from Luna Quebranta pisco, passion fruit, chili chutney, and lime seems to be a favorite.
If you are looking for a fun bar in Covent Garden where you feel relaxed and comfortable this is it.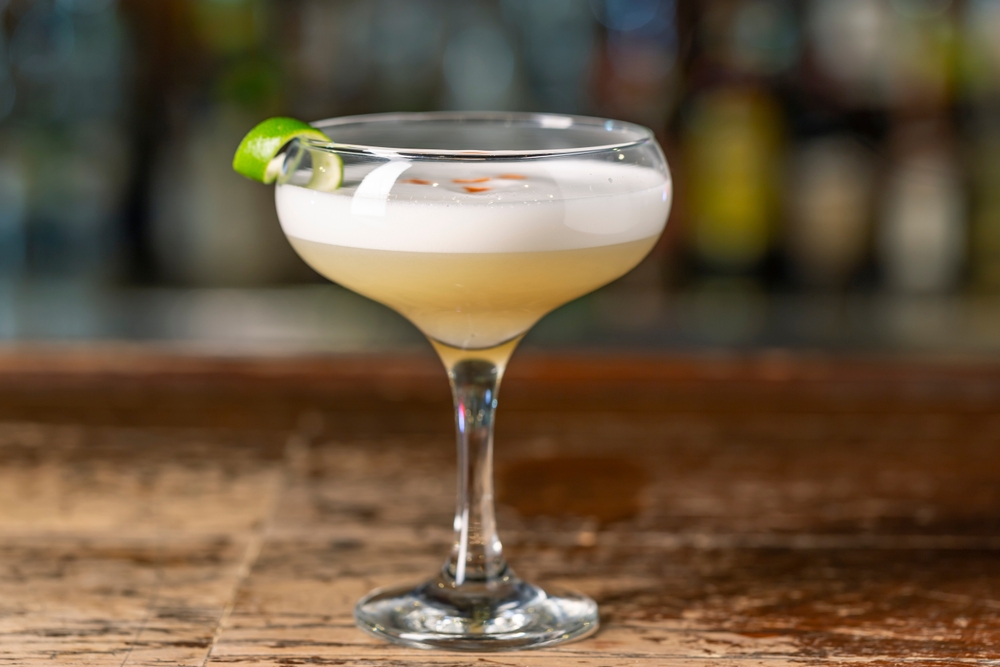 Packing List When Visiting Restaurants In Covent Garden
If you will be traveling, either by plane or by car to London, here are some tips on how to pack lightly.
A concealed travel pouch may be one of the most important items you bring along when experiencing Covent Garden restaurants.
It is always important to protect your personal information. Identity thieves are everywhere.
This unisex RFID-blocking concealed travel pouch is lightweight and comes in several colors. It has lots of organization to give you peace of mind.
You can place it under your clothes next to your body to carry your ID safely.
If you have a pouch already that does not come with RFID protection, as I do, these RFID sleeves are the perfect solution.
This configuration comes with enough credit card sleeves that the entire family would be protected. They are slim too, so they will easily fit into your pouch or wallet.
If you are planning on taking a lot of pictures with your phone you will definitely want to consider an external charging battery.
This Anker high-speed phone charging battery is the exact one I carry with me on all of my trips.
It can be used on a variety of phones, not just an iPhone like I have. And wow is it fast!
My daughter gifted me with this FugeTek selfie stick and tripod setup for my birthday. I absolutely love it! It is made of lightweight aluminum and so easy to use.
It has Bluetooth connectivity and is a breeze to use for taking photos during your Covent Garden activities.
You will want to bring your own refillable water bottle with you.
I never leave home on a trip without my Bobble filtration bottle. The 18.5-ounce size is perfect for hiking and it fits nicely in the pocket of a backpack.
The replaceable carbon filter ensures fresh water when you want it.
Then this collapsible silicone foldable water bottle would work well for you. Would not take up much space at all.
You will want a backpack or daypack with you to store snacks, your water bottle, phone, extra clothes, etc… No matter the time of day or evening.
This foldable water-resistant backpack would be great.
It is very affordable and is available in many color options for you to choose from. The fact that it folds down into a zippered pouch will make it easy to pack.
—
As you can see when it comes to the best bars in Covent Garden, it is so hard to pick. There are so many excellent ones and whichever you visit I'm sure you will have a great time.
Whether you try out one of the cocktail bars in Covent Garden or one of the many pubs or wine bars you will enjoy it.
If you have 5 days in London, plan to check out these clubs and bars in Covent Garden.
Have a great time and please come back and let us know how your visit went.