If you are looking for the best things to do for couples in London there is no shortage of ideas!
London offers so many romantic date night opportunities whether you want something casual or are celebrating a special occasion.
You also do not have to spend a lot to enjoy romantic things to do in London! From pretty parks to free city views, there are plenty of cheap London experiences for couples.
Planning your trip to London last minute?
Make sure to book ahead! Hotels and tours often sell out the closer you get to your trip. Here are our top pics for London!
Top Experiences and Tours In London:
Best London Hotels:
On the other hand, if you want to go all out for a memorable romantic activity in London, you will have no trouble either! Book a couples getaway at one of the best boutique hotels in London.
London has a ton of great restaurants and bars where you can enjoy a delicious meal or cocktail with your partner.
Don't forget to check out my travel tips if it is your first time in London!
Let's take a look at the best dating activities in London, England!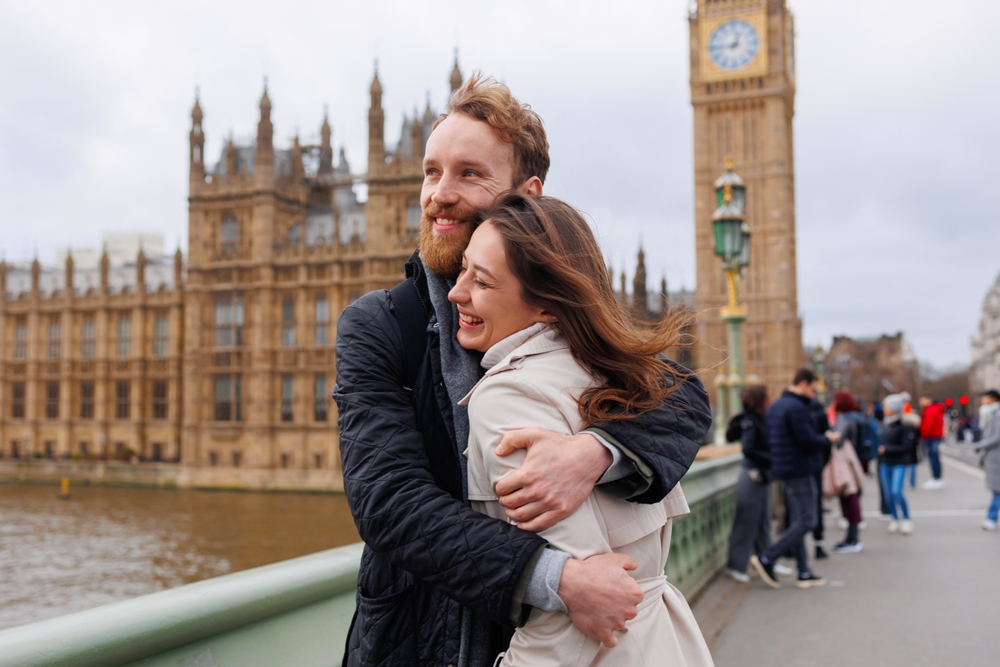 10 Best Things to Do for Couples in London
Take a Thames River Cruise
A Thames River cruise is one of the most popular activities in London in general but it is a great experience for couples especially.
Book a lunch, dinner, or sunset cruise and enjoy views of the city from the water. You'll be able to spot many iconic sights including Big Ben, Parliament, the London Eye, and Tower Bridge.
If you choose a cruise with a meal option, you will have one of the most memorable dining experiences for couples in London.
Be awed as the city lights turn on and twinkle on the water as you sip wine and eat a gourmet meal.
Book Here: London: River Thames Dinner Cruise
Book Here: London: Westminster to Greenwich River Thames Cruise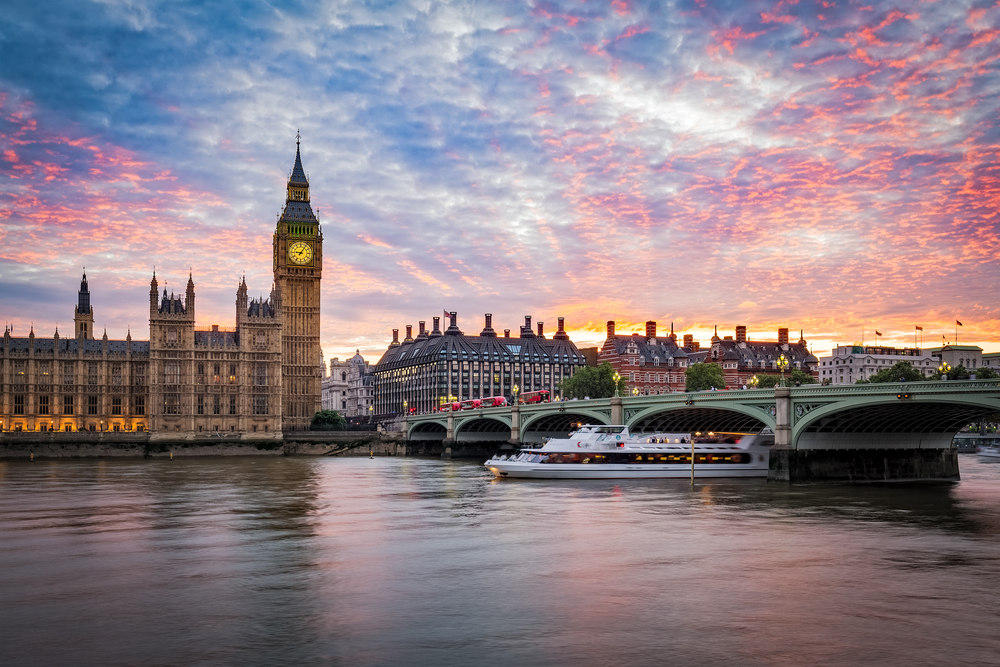 See a Show in the West End
London is one of the best places to see a live musical. Attending a show is one of the best things to do in London as a couple.
Head to the West End where you will find a bunch of famous and historic theatres. These include the Theatre Royal Haymarket, the Savoy Theatre, the Sondheim Theatre, and the Shaftesbury Theatre.
Some of the most popular shows to see are Les Misérables, Mamma Mia!, Wicked, The Lion King, and The Phantom Of The Opera.
Watch an old favorite or discover something new! If you are not able to snag the tickets you want, check out what is playing on Off West End at the smaller theatres.
Before or after your show, spend time walking around Piccadilly Circus, Trafalgar Square, or Chinatown.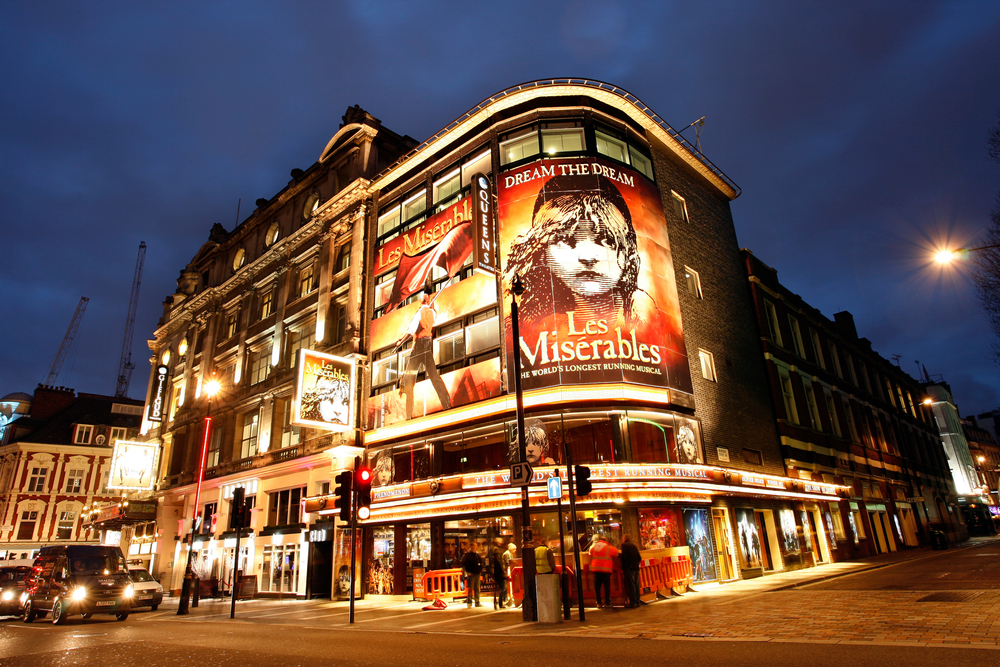 Enjoy Afternoon Tea
An elegant and tasty afternoon tea is one of the most romantic things to do for couples in London.
With dainty pastries, cute cakes, and scrumptious finger sandwiches, you will feel like royalty as you sip tea in an adorable setting.
You will thoroughly enjoy this English tradition with your significant other. Take lots of photos to remember the meal!
Of course, there are a ton of restaurants, cafes, and hotels where you can experience a classic high tea in London. You can even have tea on a double-decker bus!
Don't forget to make a reservation for your afternoon tea, especially if you plan on going to a popular place.
Book Here: London: Afternoon Tea Bus with a Glass of Prosecco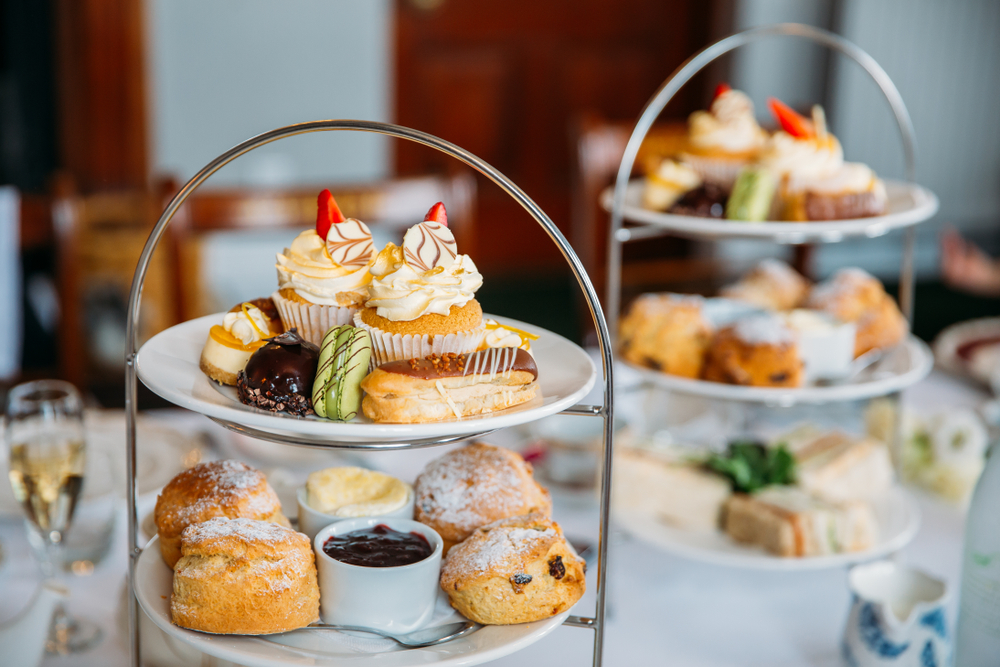 Have Dinner With a View at the Shard
The Shard is one of the most well-known buildings in London, standing tall above the skyline. This skyscraper is home to some of the best bars and restaurants in London, especially if you want views!
Aqua Shard features floor-to-ceiling glass windows with 360-degree views from the 31st floor. Dine on delictable, contemporary Britch fare with seasonal ingredients.
For Britsh cuisine with an Asian flair, book a table at TĪNG Lounge and Restaurant on the 35th floor.
On the 33rd floor, Hutong has a gorgeous design and serves meals inspired by Northern China.
For cocktails, stop by the Sky Lounge, Bar 31, or GŎNG Bar.
No matter where you decide to eat, you will love one of the best experiences in London for couples!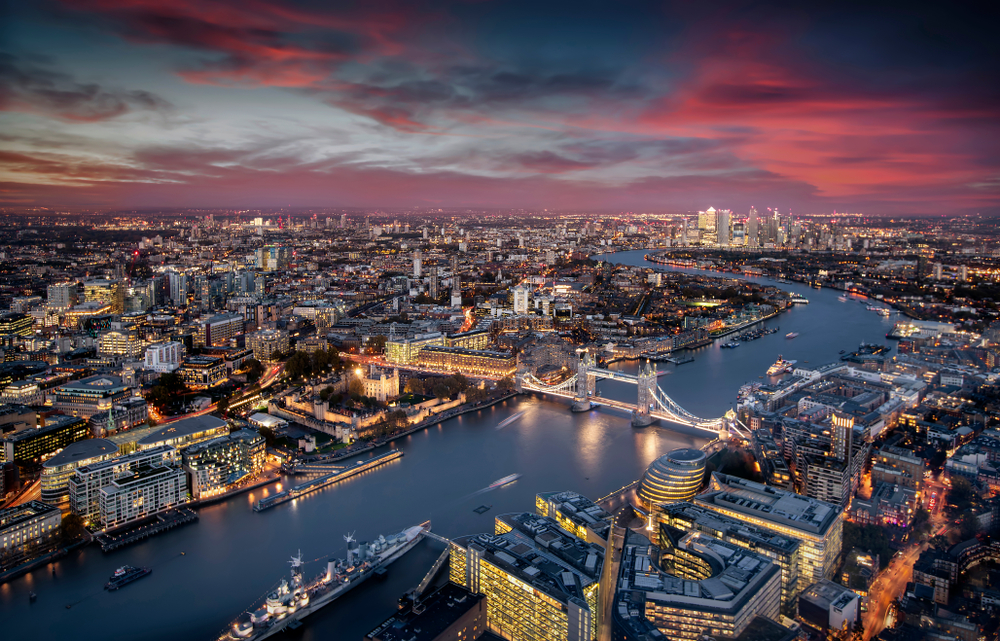 Stroll Through Kew Gardens
Located just outside of the city, Kew Gardens is a 326-acre UNESCO World Heritage Site with over 50,000 plants to admire. This is one of the top things for couples to do in London!
Wander through the Rhododendron Dell, the Woodland, the Queen's Garden, and the Bamboo Garden along with many other beautiful landscapes.
Even during winter or in bad weather, you can enjoy amazing plant life in different greenhouses.
The Temperate House is the largest Victorian glasshouse in the world and holds 1,500 species of plants from around the globe. You can even enjoy a relaxing yoga session here.
You'll find a tropical paradise in the Palm House. Among the lush vegetation, you will discover rare, endangered plants.
Other features in the garden include the Great Pagoda, the Treetop Walkway, and the Shirley Sherwood Gallery of Botanical Art.
There are also plenty of places to grab a coffee or lunch in the gardens. This is one of the most romantic places in London for a peaceful walk.
Book Here: London: Kew Gardens Admission Ticket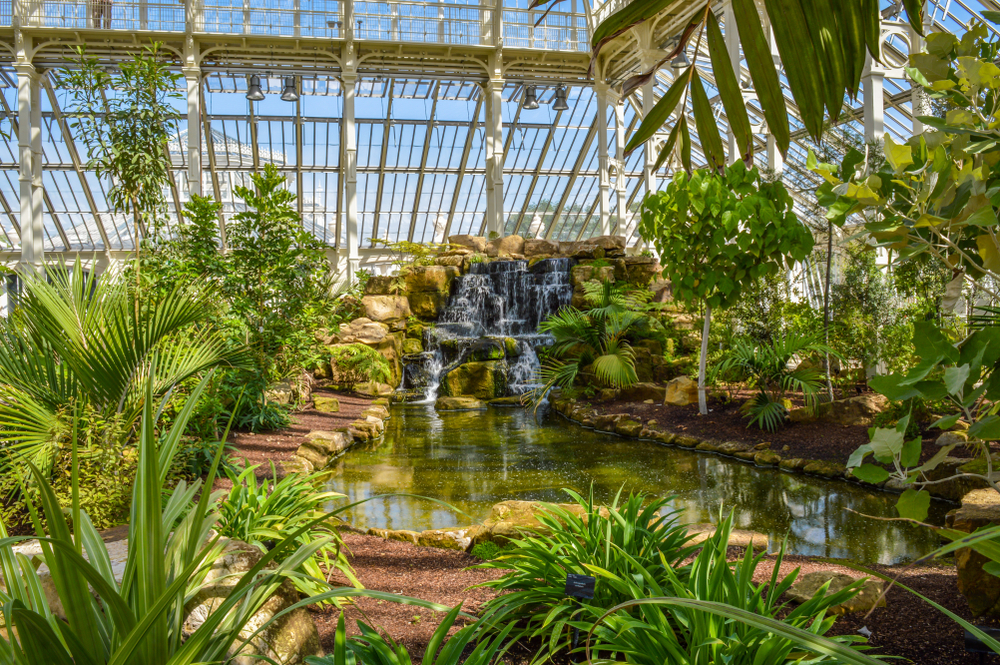 Have a Picnic in St. James's Park
For more nature, pack a picnic and visit St. James's Park stretched out in front of Buckingham Palace. Take a stroll around the lake a find a secluded patch of lawn to enjoy your lunch.
St. James's Park is one of the prettiest places to visit in London with 57 acres of flowers, willow trees, fountains, and waterfowl.
Hanging out in St. James's Park is easily one of the best free things to do for couples in London. It is also surrounded by many notable sights and museums to fill out your day of fun.
You can't spend 5 days in London without dropping by this green space as least once! A picnic or walk here is one of the cute couple things to do in London!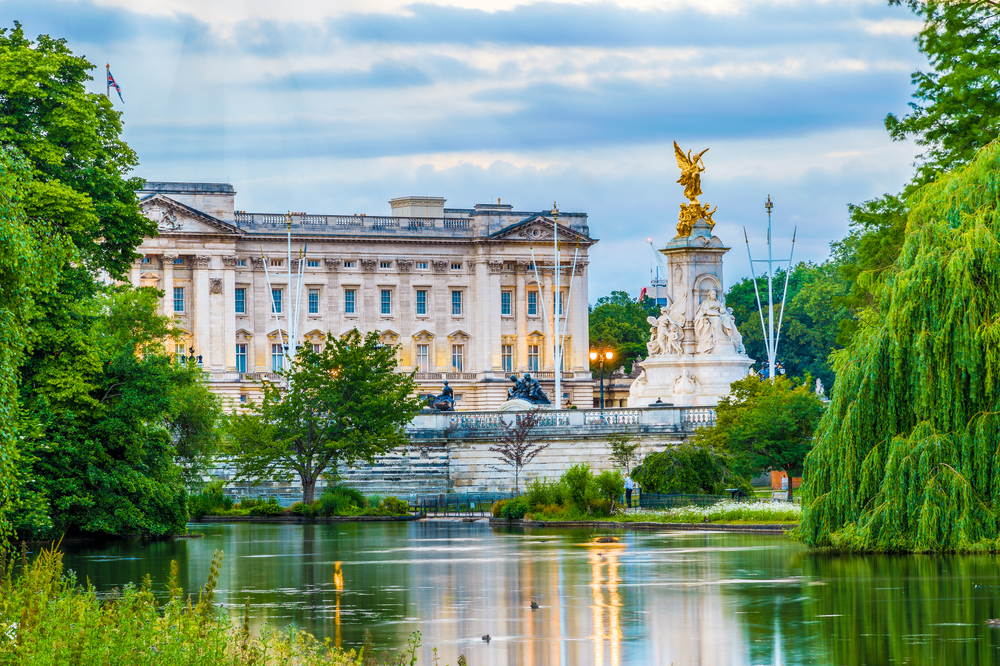 Enjoy Drinks at a Rooftop Bar
There are many great rooftop bars in London for couples to add to their London itineraries.
Dotted throughout the city, these bars vary from lively and cool to classy and quiet. Order craft beer as you jam out to live music or sip cocktails on a cozy garden terrace.
Of course, the views are the best draw. Watch the sunset over the city and the lights turn on to reflect in the river.
A few of the best rooftop bars to experience include Radio Rooftop, Savage Garden, the Aviary, 12th Knot at Sea Containers, and the Nest at Treehouse London.
Wherever you choose to go, you can find a private spot to cozy up and enjoy one of the romantic things to do in London.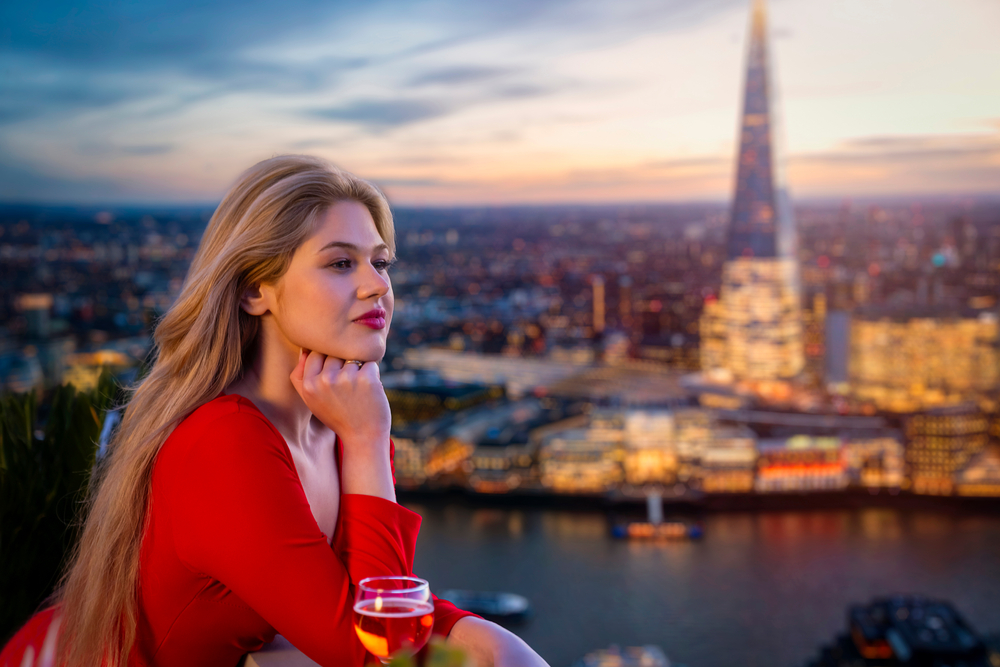 Find Views at the Sky Garden
Do you want a date night in London with jaw-dropping views without spending a ton of money? The Sky Garden is for you!
Standing over the City of London at 525 feet, this special green space is one of the best hidden gems in London. You will love all the greenery in such a unique spot.
There are two restaurants and two bars up here as well.
Fenchurch Restaurant offers fine dining plates you will want to photograph. At Darwin Brasserie, you can order upscale burgers, steaks, salads, and more.
Tickets to the garden are free but you have to reserve a time slot in advance. Once you know the date you want, book as soon as possible. This goes for the restaurant reservations as well.
You will agree this is one of the best couples things to do in London!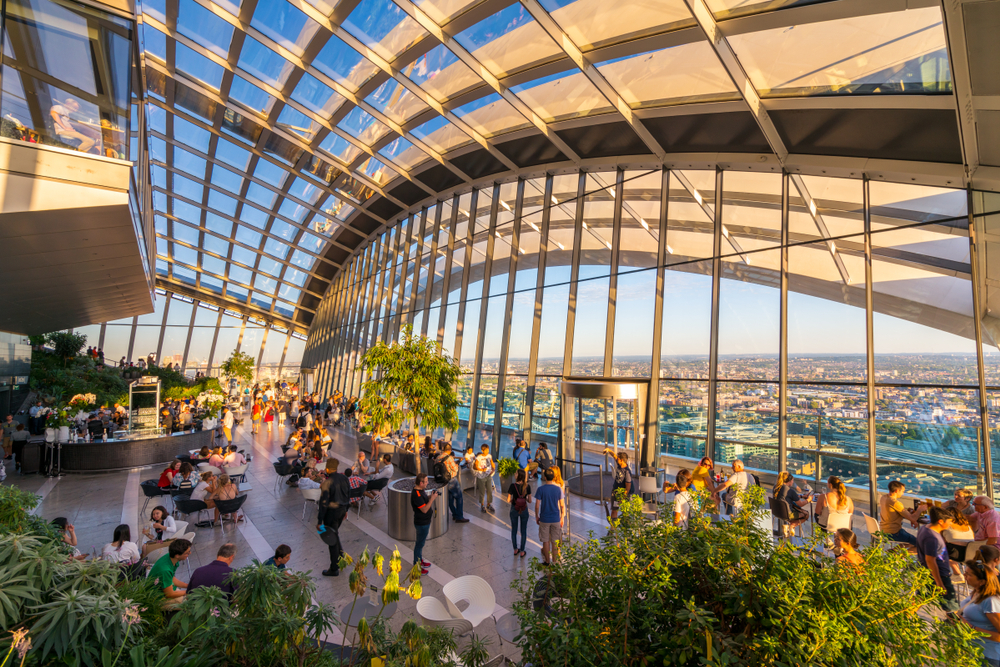 Explore the Columbia Road Flower Market
What is more romantic than walking through stalls overflowing with pretty flowers?
The Columbia Road Flower Market is one of the best markets in London and happens every Sunday beginning at 8 am.
This market is one of the most unique activities for couples in London. Enjoy the floral scents in the air as you search for the perfect bouquet to decorate your hotel or apartment.
After checking out the flowers, herbs, bulbs, and potted plants, you can look in the shops along the road. You'll discover vintage clothes, antiques, home goods, jewelry, pottery, and more!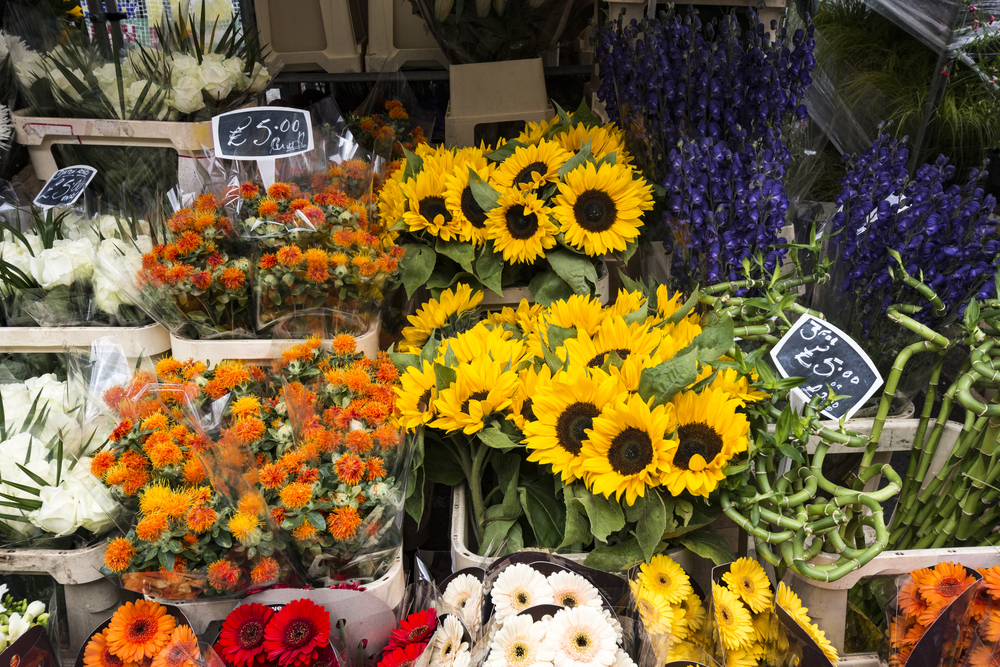 Fall in Love With a Ballet
A trip to the ballet is one of the top things to do in Covent Garden for couples visiting London.
The Royal Ballet is one of the most renowned ballet companies in the world with a history dating back to 1931. They have been performing at the Royal Opera House since 1946.
You can also see the English Ballet Company, which was founded in 1950, perform at the London Coliseum.
Check the upcoming schedule to see what ballets are happening during your London trip.
Each company puts on classics such as Swan Lake, Giselle, Carmen, and Cinderella. If you visit London at Christmas, you have to see The Nutcracker!
If you have never attended a ballet before, you will quickly fall in love with the movement of the dancers as they bring stories to life on stage!
This is one of the best things for couples to do in London for a dose of culture.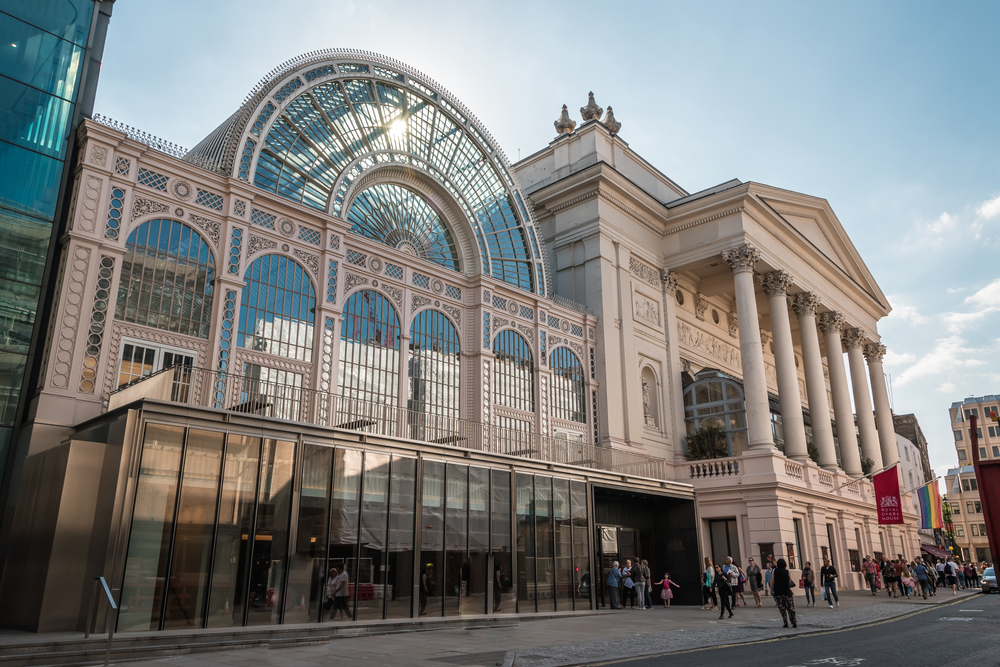 Where to Stay in London for Couples
Hampton by Hilton London Waterloo
Hampton by Hilton London Waterloo is a great place to stay in the South Bank area. It is just a short walk to Westminster Bridge and the London Eye.
Amenities include free WiFi, a 24-hour front desk, a fitness center, a restaurant, and a 24-hour snack bar.
The rooms are cozy with a workspace, free toiletries, and a TV. Some rooms also have great city views!
Check Rates: Booking.com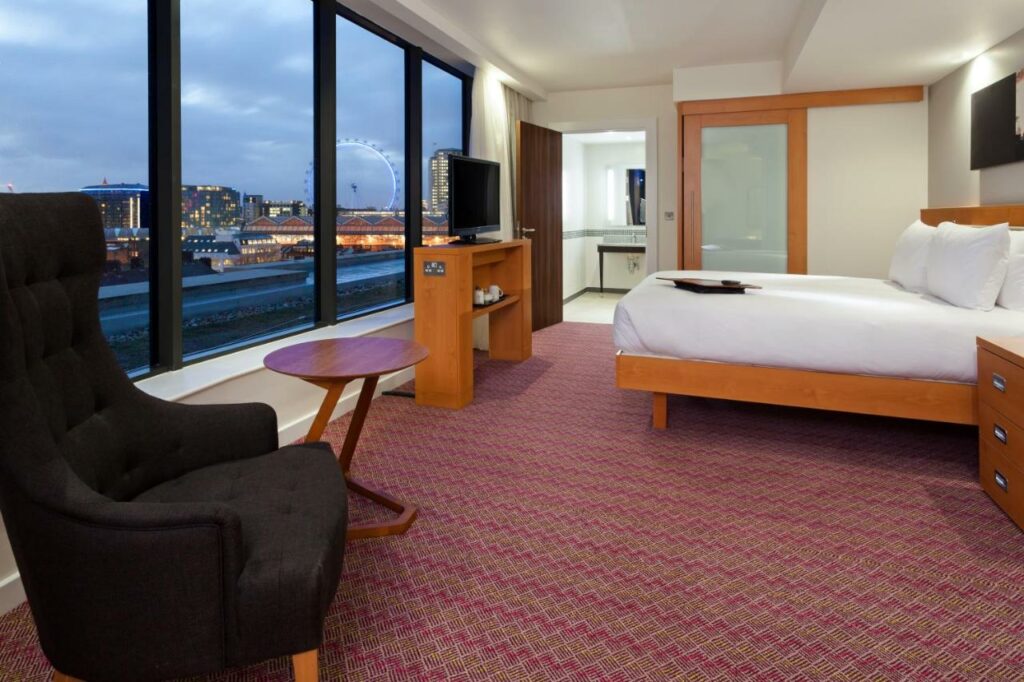 Leonardo Royal London St Paul's
For romantic places in London to stay, book an elegant room at Leonardo Royal London St Paul's.
Do laps in the indoor swimming pool or relax with a couple's massage at the spa. There is also a fitness club, sauna, and hot tub.
In the morning, there is a buffet breakfast. At night, you can dine at Leo's Bar and Restaurant or grab a drink at the Sabine Rooftop Bar.
You will love the comfortable rooms which come with designer toiletries, bathrobes, and slippers.
Check Rates: Booking.com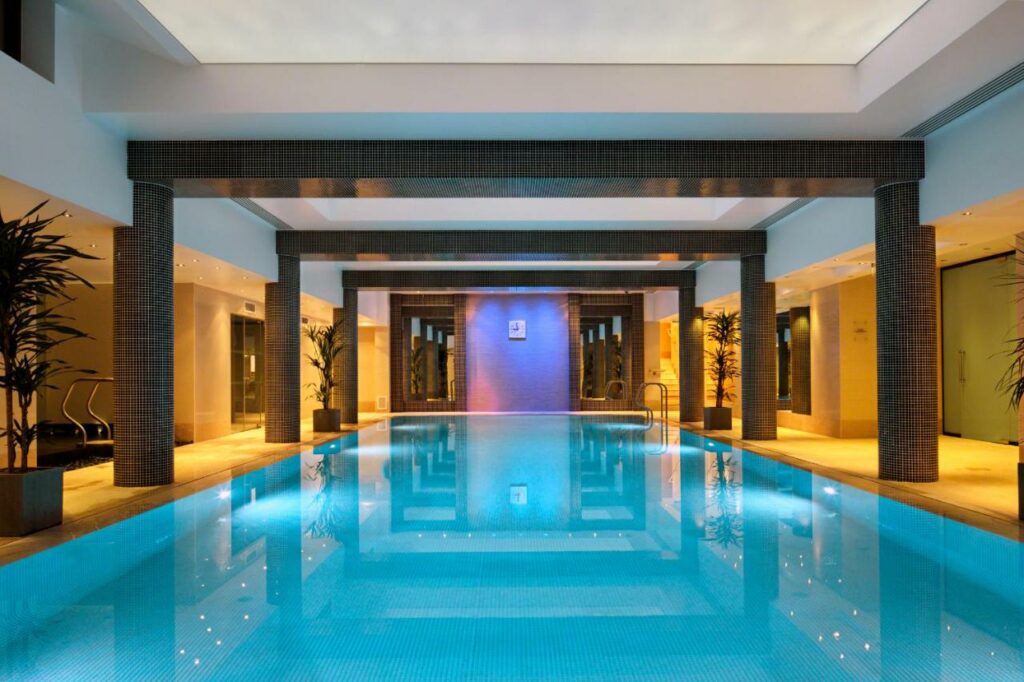 Sofitel London St James
If you want to stay in a luxury 5-star hotel in London, the Sofitel London St James is a great option for couples!
You will feel like royalty as you explore what this Victorian West End property has to offer.
Check out the spa, fitness center, and bar. Plus, the hotel's restaurant, Wild Honey St. James, has a Michelin star!
The large rooms are inspired by 1960s London featuring a Sofitel MyBed, Hermès toiletries, a rainfall shower, bathrobes, slippers, and a mini-bar.
Check Rates: Booking.com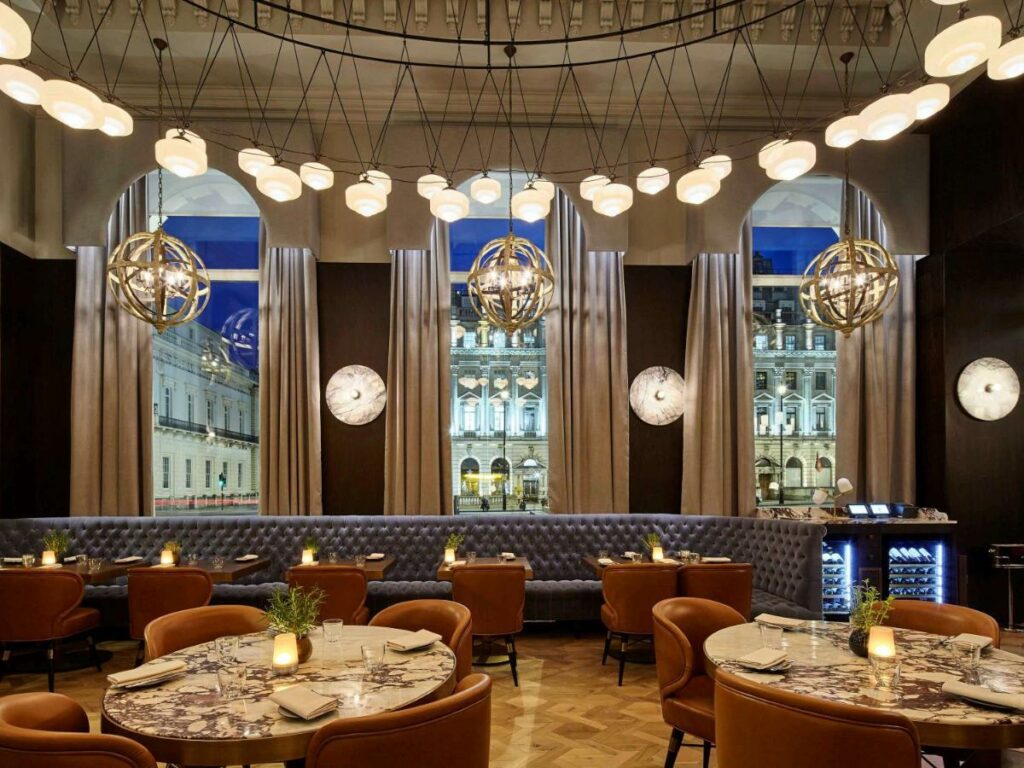 With these ideas, you will have an amazing romantic getaway in London! There are so many things for couples to do in London from nature to culture to classic landmarks.